Pesticide Poisoning in Dogs
Pesticide Poisoning in Dogs
Veterinary reviewed by: Michele K.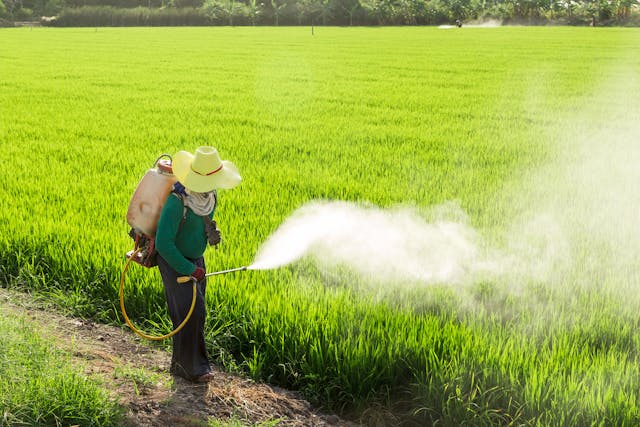 Veterinary reviewed by: Michele K.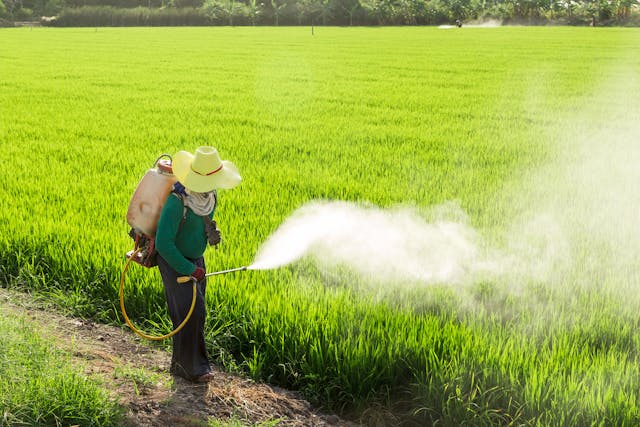 What is Pesticide Poisoning?
Pesticide poisoning in dogs transpires as a result of consuming or inhaling various forms of pesticides. Pesticide poisoning in dogs is not uncommon, namely because pesticides are readily used in and around the home or in public areas.
Pesticides are either chemical or natural substances that are produced naturally or scientifically to kill pests. These agents are created to attract, entice, and then kill unwanted predators or substances. These biocides are used to kill a variety of unwanted bugs, plants, fungi, rodents, larvae, and bacteria. Unfortunately, pesticides are prevalent; they are found in a variety of places such as in homes, garages, on farms, in sheds, in the yard, and on plants. Pesticides should not be used outdoors when a dog is present, as this is one way poisoning can occur.
If the dog has come into contact with a very small amount of pesticide, such as a whiff of spray from a spray can, general irritation may occur and may not be a cause for alarm. However, if the dog is showing any signs of distress or if you know that your dog has ingested a form of pesticide, it is imperative to get him to the veterinarian as soon as possible.
Pesticide Poisoning Average Cost
From 23 quotes ranging from $300 - $6,000
Symptoms of Pesticide Poisoning in Dogs
Since there are many types of pesticides, there are a wide variety of symptoms due to poisoning. Symptoms of pesticide poisoning in dogs include:
Vomiting
Rapid breathing
Distress
Diarrhea
Drooling
Confusion
Excessive drinking 
Pawing at the face or eyes
Dilation of pupils
Lethargy
Tremors
Skin irritations
Skin rashes
Burns
Seizures
Arrhythmia
Collapse
Coma
Death
Types
There are many types of pesticides, and these poisons are characterized by the types and usage. Types of pesticides are:
Herbicides, used to kill unwanted plants or vegetation
Insecticides, used to kill insects
Rodenticides, used to kill rats and mice
Fungicides, used to kill fungi
Bactericides, such as disinfectants or antiseptics to kill bacteria
Larvicides, used to kill mosquitoes or larvae
Top
Causes of Pesticide Poisoning in Dogs
The cause of pesticide poisoning in dogs is from the ingestion or inhalation of a specific type of pesticide. Pesticide poisoning negatively affects the dog by:
Adversely affecting the central nervous system
Inhibiting central nervous system enzymes
Causing chemical burns on the skin, and the mouth, or in the eyes
Adversely affecting enzymes of other organ systems, such as the heart, liver, and kidneys
Top
Diagnosis of Pesticide Poisoning in Dogs
If you suspect your dog has come into contact with a pesticide, immediately take him to the veterinarian. It is important to communicate with your veterinarian about your dog's history of contact with any pesticide, even if you are not positive that he ingested or inhaled any of the compound. Even if you suspect any contact, the veterinarian will have more of an idea on what to do in terms of diagnosing and treating your dog.
The veterinarian may recommend a complete examination including any blood work, urinalysis, and a biochemistry profile. The biochemistry profile will be used to evaluate the functions of your dog's kidneys, pancreas, and liver. Another very important part of evaluating your dog will be the careful monitoring of his clinical signs. The veterinarian may also test your dog's electrolyte levels to be sure the poisoning is not dehydrating him or causing an electrolyte balance abnormality.
If you are completely sure that your dog ingested a type of pesticide, your veterinarian may choose to begin treatment immediately as he is waiting on the results of testing. Each situation is different, and your veterinarian is trained to look at the signs and make a diagnosis of toxicity.
Top
Treatment of Pesticide Poisoning in Dogs
Depending on the type of pesticide your dog ingested, and the severity of his condition, your veterinarian will begin treatment. Treatment may include the following methods:
Removal of Residue
If your dog has come into contact with the pesticide on his skin and fur, he will need bathing to remove any residue from the pesticides. Your veterinarian will use the proper shampoo or detergent to effectively remove the pesticide.
Emesis
If your dog ingested type of pesticide that is not a hydrocarbon, the veterinarian may induce vomiting to help him get rid of the poison. It is important to not use vomiting if the dog has consumed hydrocarbons since much damage, such as aspiration into the lungs, can occur.
Activated Charcoal
Activated charcoal may be given to absorb the toxic substances that have been left over even after vomiting. Activated charcoal prevents the poison from entering the dog's system.
Drugs
Depending on the type of pesticide ingested, the veterinarian will make the decision on the types of medications that are needed. For example, atropine is used in many poisonings to stabilize the central nervous system.
IV Fluids and Oxygen Therapy
IV fluids may be given if the dog is dehydrated and oxygen therapy is effective in assisting the dog with breathing during times of respiratory distress.
Top
Worried about the cost of Pesticides Poisoning treatment?
Pet Insurance covers the cost of many common pet health conditions. Prepare for the unexpected by getting a quote from top pet insurance providers.
Recovery of Pesticide Poisoning in Dogs
Recovery depends on the type of pesticide, the amount ingested, and the response time for treatment. If your dog has positively responded to treatment, your veterinarian will want to keep a watchful eye on him for at least 24 hours. Your veterinary staff will tell you any information you need in regards to your dog's recovery and prognosis.
Since there are many types of pesticides, the severity of the toxicity will vary, as will the recovery process. If your dog is recovering at home, it is important to contact your veterinarian if any signs develop that cause alarm. Your veterinarian will give you instructions on your dog's aftercare and management. He will also want to see him at a follow-up appointment to be sure he is recovering properly.
Poisoning in dogs can be expensive to treat. For the "ultimutt" protection against emergency vet care costs, start searching for pet insurance today. Wag!'s pet insurance comparison tool lets you compare plans from leading companies like PetPlan and Embrace. Find the "pawfect" plan for your pet in just a few clicks!
Top
Pesticide Poisoning Average Cost
From 23 quotes ranging from $300 - $6,000
Top
Pesticide Poisoning Questions and Advice from Veterinary Professionals
Husky
Seven Years
9 found helpful
9 found helpful
My dog was diagnosed with Epilepsy approximately 5 month ago and since then she has been taking phenobarbital twice a day in the higher dose. Since she began her treatment her seizures stop buy last night they began like never before. She is having a seizure every 3 to 4 hours and I'm desperate.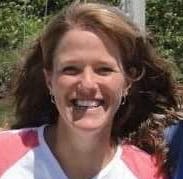 Dr. Michele K. DVM
9 Recommendations
I'm sorry that is happening to your dog. It is not uncommon for dogs to start to have seizures even when they seem controlled on phenobarbital. If the seizures are not stopping, she needs to be seen at an ER, as they will have intravenous medications to give her to help her. This may not be a long-term problem, it may be just a breakthrough problem, and they will be able to let you know if they are able to get things controlled again.
Nov. 26, 2020
Was this experience helpful?
Mutt
Eleven Years
3 found helpful
3 found helpful
He's breathing hard and winning his back legs keep collapsing and is in pain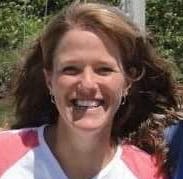 Dr. Michele K. DVM
3 Recommendations
Thank you for your question. If he is not able to stand on his back legs, and he seems to be in pain, he needs to see a veterinarian right away. They will be able to examine him and see what might be causing this problem, and get treatment for him so that he feels better.
Oct. 9, 2020
Was this experience helpful?
Pesticide Poisoning Average Cost
From 23 quotes ranging from $300 - $6,000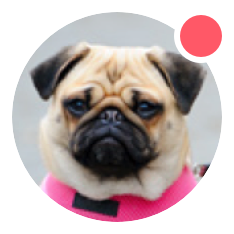 Need pet insurance?