What is Pesticides Poisoning?
Pesticides are either chemical or natural substances that are produced naturally or scientifically to kill pests. These agents are created to attract, entice, and then kill unwanted predators or substances. These biocides are used to kill a variety of unwanted bugs, plants, fungi, rodents, larvae, and bacteria. Unfortunately, pesticides are prevalent; they are found in a variety of places such as in homes, garages, on farms, in sheds, in the yard, and on plants. Pesticides should not be used outdoors when the dog is present, as this is one way poisoning can occur.
If the dog has come into contact with a very small amount of pesticide, such as a whiff of spray from a spray can, general irritation may occur and may not be a cause for alarm. However, if the dog is showing any signs of distress or if you know that your dog has ingested a form of pesticide, it is imperative to get him to the veterinarian as soon as possible.
Pesticides poisoning in dogs transpires as a result of consuming or inhaling various forms of pesticides. Pesticide poisoning in dogs is not uncommon, namely because pesticides are readily used in and around the home or in public areas.
Symptoms of Pesticides Poisoning in Dogs
Since there are many types of pesticides, there are a wide variety of symptoms due to poisoning. Symptoms of pesticide poisoning in dogs include:
Vomiting
Rapid breathing
Distress
Diarrhea
Drooling
Confusion
Excessive drinking
Pawing at the face or eyes
Dilation of pupils
Lethargy
Tremors
Skin irritations
Skin rashes
Burns
Seizures
Arrhythmia
Collapse
Coma
Death
Types
There are many types of pesticides, and these poisons are characterized by the types and usage. Types of pesticides are:
Herbicides, used to kill unwanted plants or vegetation
Insecticides, used to kill insects
Rodenticides, used to kill rats and mice
Fungicides, used to kill fungi
Bactericides, such as disinfectants or antiseptics to kill bacteria
Larvicides, used to kill mosquitoes or larvae
Causes of Pesticides Poisoning in Dogs
The cause of pesticide poisoning in dogs is from the ingestion or inhalation of a specific type of pesticide. Pesticide poisoning negatively affects the dog by:
Adversely affecting the central nervous system
Inhibiting central nervous system enzymes
Causing chemical burns on the skin, and the mouth, or in the eyes
Adversely affecting enzymes of other organ systems, such as the heart, liver, and kidneys
Diagnosis of Pesticides Poisoning in Dogs
If you suspect your dog has come into contact with a pesticide, immediately take him to the veterinarian. It is important to communicate with your veterinarian about your dog's history of contact with any pesticide, even if you are not positive that he ingested or inhaled any of the compound. Even if you suspect any contact, the veterinarian will have more of an idea on what to do in terms of diagnosing and treating your companion.
The veterinarian will do a complete examination including any blood work, urinalysis, and a biochemistry profile. The biochemistry profile will be used to evaluate the functions of your dog's kidney, pancreas, sugar processes, and liver. Another very important part of evaluating your dog will be the careful monitoring of his clinical signs. The veterinarian will also test your dog's electrolyte levels to be sure the poisoning is not dehydrating him or causing an electrolyte balance abnormality.
If you are completely sure that your dog ingested a type of pesticide, your veterinarian may choose to begin treatment immediately as he is waiting on the results of testing. Each situation is different, and your veterinarian is trained to look at the symptoms and make a diagnosis of toxicity.
Treatment of Pesticides Poisoning in Dogs
Depending on the type of pesticide your dog ingested, and the severity of his condition, your veterinarian will begin treatment. Treatment may include the following methods:
Removal of Residue
If your dog has come into contact with the pesticide on his skin and fur, he will need bathing to remove any residue from the pesticides. Your veterinarian will use the proper shampoo or detergent to effectively remove the pesticide.
Emesis
If your dog ingested type of pesticide that is not a hydrocarbon, the veterinarian may induce vomiting to help him get rid of the poison. It is important to not use vomiting if the dog has consumed hydrocarbons since much damage, such as aspiration into the lungs, can occur.
Activated Charcoal
Activated charcoal may be given to absorb the toxic substances that have been left over even after vomiting. Activated charcoal prevents the poison from entering the dog's system.
Drugs
Depending on the type of pesticide ingested, the veterinarian will make the decision on the types of medications that are needed. For example, atropine is used in many poisonings to stabilize the central nervous system.
IV Fluids and Oxygen Therapy
IV fluids may be given if the dog is dehydrated and oxygen therapy is effective in assisting the dog with breathing during times of respiratory distress.
Recovery of Pesticides Poisoning in Dogs
Recovery depends on the type of pesticide, the amount ingested, and the response time for treatment. If your dog has positively responded to treatment, your veterinarian will want to keep a watchful eye on him for at least 24 hours. The physician will tell you any information you need in regards to your dog's recovery and prognosis.
Since there are many types of pesticides, the severity of the toxicity will vary, as will the recovery process. If your dog is recovering at home, it is important to contact your veterinarian if any symptoms develop that cause alarm. Your veterinarian will give you instructions on your dog's aftercare and management. He will also want to see him at a follow-up appointment to be sure he is recovering properly.
Pesticides Poisoning Questions and Advice from Veterinary Professionals
Milo
Miniature Schnauzer
7 Years
2 found helpful
At the end of Aug, one morning out of nowhere my dog started having a seizure that lasted for 15 seconds. I called the vet (Banfield) and they told me to watch him and if he had another one I should go to the ER. After 45mins he had another one that lasted 15 seconds again.
I took him to the ER and after blood word was performed (which was clear), he was diagnosed with epilepsy. I'm wondering if my dog could have smelled or sniffed come into contact with pesticides during our prior day walks that could have caused the seizures? Is it possible for a dog to show symptoms of poisoning by just smelling grass that was sprayed ? Mire importantly, is this scenario even a possibility with a clean blood panel?
Don't have any $$$$. I'm worried!
Hi, we lived next to the park on Whitehill Road, (opposite Copperwood), Hamilton, Scotland for over 12 years. For this entire duration, our dog, since he was a pup, took regular fits, especially in the warmer months.

We moved away to a different area in September this year (2018) . Not once has our now 13 year old dog taken a fit / seizure since moving away.

Also notably, one of the last times our dog took a seizure, we saw 3, yes 3 dog owners in the park that day carry their dogs out of the park, after they took a seizure. South Lanarkshire Council had been spraying weed killer that same day.

If your dog takes another fit, rush him to the vets immediately. Get a urine sample (or vets can extract a sample) and check for weed killer.

We complained to the Council in the past. They did nothing. Like corrupt, ruthless and heartless criminals, they didn't care. They are so complacent and incompetent, they shouldn't be in their jobs.
Add a comment to Milo's experience
Was this experience helpful?
Ace
German Shepherd
9 Weeks
1 found helpful
We got the exterior of our house sprayed for spiders by a pest control company. The employee said on his way out to try and keep the dogs out of the yard for an hour. I took the puppy (9weeks) out to potty, where I saw him smelling the house for a second, over one hour later. Then he went for his usual nap and about 3 hours later he wasn't moving much. Extreamly lethargic, unresponsive, no control over his body. It was as if he was sedated. He is the most hyper puppy and goes potty very, very frequently. Rushed him to the vet- he got blood work done (clean) and activated charcoal. They're observing him overnight- still acting sedated and no pee/poop/ food or water for around 9 hours already. Vet said he doesn't think it's from the pesticide but it has to be. He was 100% himself, went to potty when he came in contact with the bottom of the house where it was sprayed, then naptime as usual but didn't wake up normal. Is it possible for this to happen so suddenly with no other symptoms from just smelling and possible lick of the spray that should have been safe after an hour???
Ace and Wendy - my heart breaks reading this. My 12 yr old Westie just died Monday night after taking him out and seeing the yard keepers at condo blowing stuff all in the air andctreating the place -and tons of construction happening at my condo but it happened to be the same day they were at my windows and the dog was on the balcony. He was beyond perfect 1/2 the day then had an issue and basically lasted down after throwing up and looked tired and passed away. I thought he was napping. He did not show signs of being sick and I had no warning to take him to vet.
The exact same thing happened to my 2 year old basset hound-we did not connect it with the bug sprayer until just recently. We had every test imaginable run on this poor animal and he passed. His symptoms were identical to your puppy. We have had a bug guy for six years and have never had problems with our pets. We just moved to a different home with a smaller yard and pool construction going on. Our yard is blocked off and dogs have smaller area. I am now putting two and two together. I am hoping your dog is ok. Ours suffered greatly and I am very distressed about it...
Add a comment to Ace's experience
Was this experience helpful?
Coco
Shih Tzu
1 Year
0 found helpful
So I took my dog on a walk and he started sniffing someone's lawn then pooped there but as I picked up the waste I noticed a fallen pesticide sign on the lawn. I don't believe he licked the grass was standing and sniffing then went. However many hours later he's gotten diarrhea, very loose stool with traces of a clearing liquid. Is it because of the grass? (I did find a piece of onion on ground the day before, I don't think he ate any but I cannot be sure. However nothing was wrong yesterday)
Add a comment to Coco's experience
Was this experience helpful?
Gouda
Golden Doodle
3 Years
0 found helpful
I sprayed some Raid Ant & Roach Spray on an old bag that was covered in ants. I left the bag outside and about 3 hours later my dog found a ball in the bag and was chewing on it for a solid 10 minutes before I realized where he got it from. 95% sure the ball had spray on it. I rinsed out his mouth as best I could with water and he's been drinking more than usual but as far as I can tell there are no other symptoms. Should I take him to the vet immediately or wait it out a little? What should I look for? Has anybody had experience with this spray and their dog before?
Add a comment to Gouda's experience
Was this experience helpful?
Max
Black Labrador
4 Years
0 found helpful
Max has had 4 seizures. I read recently that this flea med has a pesticide in it and has been known to cause seizures. He has had a MRI scan awhich come back clear and bloods. But his lumbar puncture had some blood in it? As you can imagine we are very concerned and don't want to put him on any meds that he doesn't need? Any advice would be appreciated!
Add a comment to Max's experience
Was this experience helpful?
Betty
Beagle
5 Years
0 found helpful
We keep getting ants at our backdoor, and so we've sprayed a bug repellent around the outside barrier. Just a whiff of the bug spray had my dog refusing to go outside, and staying completely out of the kitchen. She's been bunkering in different corners of the house, and i don't understand why shes scared of the smell. I'm not sure if she's been poisoned, but she is definitely freaking out, and i don't know how to have her overcome this fear.
Try chili powder,chalk or boric acid for ants. It's safer for animals and children, and it works.
Add a comment to Betty's experience
Was this experience helpful?
Ares
Yorkshire Terrier
13 Years
0 found helpful
Has Symptoms
puts weight on front legs
After reading this I really suspect my dog suffered from pesticide poisoning. I took him to emergency and got full blood work done. The only thing they could determine was that his urine was diluted and his white blood cell count was really high. They referred me to a neurologist. I asked the vet to prescribe my dog pain killers until I can get him to the neurologist. After two doses of the gabapentin my 13 year old yorkie is close to back to normal. I suspect that he did have pesticide poisoning because the week before he stayed with a family member that was doing serious extermination activities.

Read more at: https://wagwalking.com/condition/pesticides-poisoning#_=_
Add a comment to Ares's experience
Was this experience helpful?
Pup-Pup
Cocker Spaniel
2 Years
1 found helpful
My pup started having severe jerking a few hours after application of advantix multi. It is more noticible when he is at rest. I washed the area with soap and water. This is the 3rd night he has been affected. I didn't go to the vet because I knew they'd run a bunch of tests I really can't afford right now and I'm sure it's the advantix. Is there anything I can do to help him or should I take him on to his vet? I thought it would be out of system by now and I feel horrible for letting this baby suffer.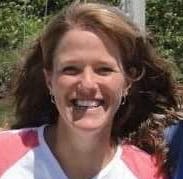 1611
Recommendations
The best thing to do is to continue to wash the advantix, with a shampoo to get rid of all of it on his skin. The chemical can take time to leave his body, and if he is eating and drinking and slowly improving, you may be okay to continue to monitor him. IF he is not getting better, isn't eating or drinking, starts vomiting or having diarrhea, or starts seizuring, he needs to be seen by a veterinarian immediately. I hope that all goes well for Pup Pup.
The neighbor has been spraying pesticides against my fence and property line. 4days ago he had a very obvious chemical spill that has damaged his grass, which in turn has spilled over into my yard. This four animals including my dog have died in my yard. Before I realized that pesticides were linked due to the fact my dog was the second animal to die, I noticed she was confused and acting strangely. Her behavior was off. Does pesticide exposure have any bearing on this? I have repeatedly asked him to stop and he refuses.
Add a comment to Pup-Pup's experience
Was this experience helpful?
Jake
Hound
2 Years
1 found helpful
We've been fighting a roach infestation in our kitchen and I'm concerned my dog my have been affected. He is continually licking, biting and scratching, to the o of creating raw spots. What can I do to relieve this?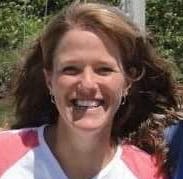 1611
Recommendations
I'm not sure that Jake would be affected by the roaches, as they don't usually bite. If he is biting and scratching himself to the point of creating infection and raw spots, he probably needs medications to help with that. Possible reasons might be parasites, bacterial or fungal infection, or allergies, and each of those is treated differently. It would be best to have him seen by a veterinarian, as they can look at him, determine what might be going on, and give him any treatment that he might need.
I received this response I honestly expected but I really appreciated the thoroughness of this that answer. We finally have things under control in our kitchen and we will be taking Jake to the vet Marion next weekend.
Add a comment to Jake's experience
Was this experience helpful?
Rolo
Mastiff Great dane boxer mix
2 Months
0 found helpful
My dog has puss and bleeding around his mouth and under his chin and has developed what looks like an eye infection. I'm worried that one of my neighbors may have put a pesticide on their grass and that he's somehow gotten a chemical burn from it.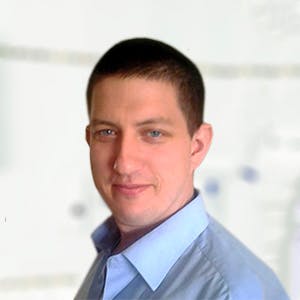 3320
Recommendations
If you're suspecting that one of your neighbours has applied something to their garden you should ask them to be on the safe side and so you know what was applied; it is possible that Rolo may have come into contact with something but I cannot say for sure without examining him. You should visit your Veterinarian if there is severe irritation especially with him being so young. Regards Dr Callum Turner DVM
Add a comment to Rolo's experience
Was this experience helpful?
Erica
Caucasian Shepherd (Mountain Dog)
1year and 2 weeks
0 found helpful
Has Symptoms
Vomiting ..eye reddish and too weak
I used Amitraz animal spray on my dog and it has really affected her and she's been down . She's been treated but vomits and can't cough well . What more can I do ?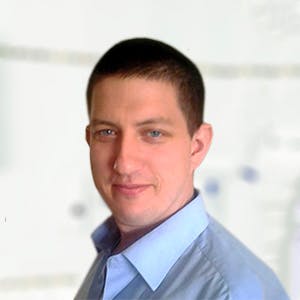 3320
Recommendations
Amitraz poisoning has various symptoms which may include vomiting, diarrhoea, lethargy, neurological symptoms as well as a slowing of the heart rate; treatment is mainly supportive which includes fluids and management of symptoms, atipamezole and yohimbine may be used by a Veterinarian as an antidote. Other than this it is just continued supportive care, if you haven't visited your Veterinarian I recommend that you do. Regards Dr Callum Turner DVM
Add a comment to Erica's experience
Was this experience helpful?
Sandie
Chihuahua
10 Years
0 found helpful
My dog is about 4lbs and 10 years old. She was exposed to bug pesticides and has vomited 3 times. I bathed her and gave her about a 1/4 cup of milk not sure if that was ok. She has stopped vomiting just rubbing her eye and is laying in her pillow. She seems to be doing ok. Anymore recommendations?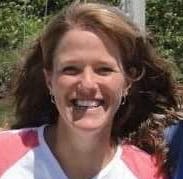 1611
Recommendations
Whether you need to be concerned for Sandie depends on what type of pesticides she has been exposed to. Since I don't know that information, it would be a good idea to call the pet poison control hotline, have the product information available, and find out what actions you need to take, it any. This website has the phone number and information that you will need: https://www.aspca.org/pet-care/animal-poison-control
Add a comment to Sandie's experience
Was this experience helpful?
Chewy
Shih Tzu
6 Years
0 found helpful
my dog was in a yard full of pesticide today,so far he isnt experiencing any symptoms within the last 10 hours.He may have sniffed the yard a little but nothing more.Should I be worried? How long does it take for the symptoms to take effect?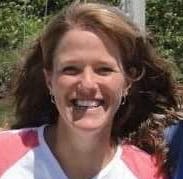 1611
Recommendations
Most pesticides cause GI signs - vomiting, diarrhea, lethargy, decreased appetite. If Chewy is not showing any of those signs 10 hours later, he probably did not actually lick any of the pesticides, but it would be a good idea to keep a close eye on him for the next couple of days.
Add a comment to Chewy's experience
Was this experience helpful?
Angus
Pit bull
1 Year
0 found helpful
Angus vomited a small amount of mucus and blood earlier this evening. It also had grass in it. It was only the one time and has no other symptoms. He got through the fence into the garden this morning. My husband sprayed the area with barrier weed killer on Sunday. We have had some rain since the area was sprayed. What should I do and what should I watch for? We cannot afford a vet bill right now so I'm concerned and want to do all I can to help him.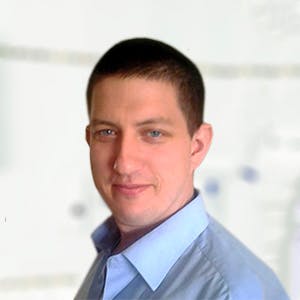 3320
Recommendations
I would recommend contacting Gordon's USA (816-421-4070) to ask them about the problems in pets and how long is needed after application for it to be safe, generally a few hours or a day is sufficient but best to ask. It is possible that the grass only was enough to cause vomiting, but I would recommend calling Gordon's USA to be on the safe side. Regards Dr Callum Turner DVM
Add a comment to Angus's experience
Was this experience helpful?
Dexter
Boxer
10 Years
1 found helpful
Has Symptoms
No symptoms, sudden death.
Our ten-year-old boxer passed away over night, two days after we had the house and yard professionally sprayed for fleas/ticks. I had applied Frontline to him about a week or two prior to having the home treated. There were absolutely no signs of distress or illness! Is it possible that he died from the pesticide, or is this likely just due to old age and a coincidence? I am torn up not knowing!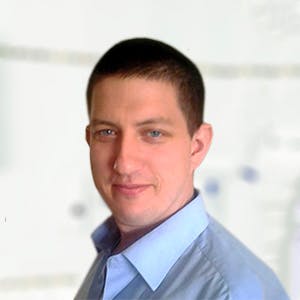 3320
Recommendations
Without know what your house was sprayed with specifically, I cannot determine whether or not it may have contributed to his passing; I would recommend that you ask the company which performed the spraying to give you the MSDS documents and check them over as they would normally indicator dangers towards pets and time frames between application and allowing pets in the area. Regards Dr Callum Turner DVM
Add a comment to Dexter's experience
Was this experience helpful?
Dag Finnius
Miniature Australian Shepherd
2 Years
0 found helpful
I treated my dog with Frontline Plus, then treated the house with Diatemacious Earth to get the fleas from the carpets, left on for a few hours then vacuumed. As the fleas are dying, he is distressed, rapid breathing of 30-60 breaths/min. I've combed a good amount of dead fleas off, and that seemed to help but his breathing has not slowed much. I've used DE around the house before, and he never reacted this way. Can I clean inside his nose with a Qtip? Thanks for your help.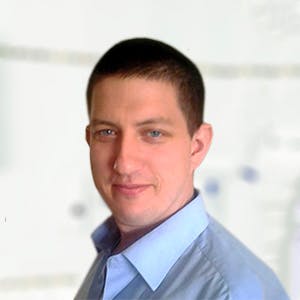 3320
Recommendations
You shouldn't try to clean out Dag Finnius' nose with a Qtip since the nose will drain naturally if it is running and nature is already flushing it out; you should hover the carpets one more time and try using a fipronil (same active ingredient as Frontline) based spray next time and for now air out your home a little bit as well (if it is not too cold). Regards Dr Callum Turner DVM
Add a comment to Dag Finnius's experience
Was this experience helpful?
Choco
pit bull terrier
5 Months
0 found helpful
My 5month old pitbull came in contact with raid bug spray inside the house. A few hours after he started acting different. I noticed that his mouth or throat are swollen. His having a hard time eating. Is there any medication over the counter that I can give him?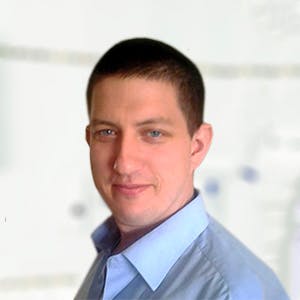 3320
Recommendations
You should try to rinse out Choco's mouth if recently exposed, but there is no over the counter treatment for this type of poisoning and may be fatal in some cases. You should visit your Veterinarian or an Emergency Veterinarian for an examination and supportive or symptomatic care as appropriate; you should also call the manufacturer (800-558-5252) or the Pet Poison Helpline for product specific (Raid has many products) information on animal poisoning. Regards Dr Callum Turner DVM www.petpoisonhelpline.com/poison/pesticides/
Add a comment to Choco's experience
Was this experience helpful?
Nas
pitbull
9 Months
1 found helpful
Both my dogs seem to have gotten into bug spray for the yard. One is a 9 month old pitbull about 45 lbs, the other is a 1 year beagle about 25 lbs. my pitbull seems to have the most symptoms as he has vomited 4 times all smell of the insecticide, not too strongly though, he was also coughing & gagging. He also seemed to have hiccups. My pitbull stopped vomiting but he is still coughing a bit. My beagle was coughing & hacking no vomit. I gave them activated charcoal as recommended by my vet but I wanted a second opinion. I gave my pitbull about 4 pills & my beagle 3 but I wanted to know if I should do something else I should do besides activated charcoal & monitoring them for 24 hours. The insecticide is called Spectracide with Gamma-Cyhalothrin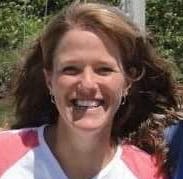 1611
Recommendations
Thank you for your email. Typically, therapy for oral toxins is decontamination and activated charcoal, as your veterinarian has recommended. Signs of most insecticides include vomiting, diarrhea, and seizures. I'm not sure what time frame has passed since they were exposed to the spray, but monitoring them for ongoing signs is a good idea, and seeking supportive care from your veterinarian if the vomiting persists, if they develop diarrhea, or if they appear to have any neurologic signs.
Add a comment to Nas's experience
Was this experience helpful?
Bear
Yorkie
10 Years
0 found helpful
Dog had fleas all over him like hundreds we used some Bens mosquito spray on him and the fleas just started falling off dead . Afraid it might have poisoned him this was like 2 weeks ago .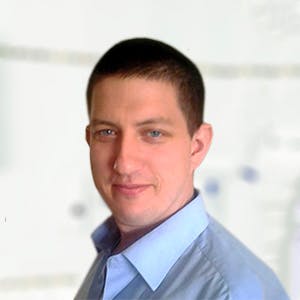 3320
Recommendations
I couldn't find a specific mosquito repellent manufactured by Ben's, but there are a few different products some which contain DEET and others which do not. I would highly recommend you call Ben's on 1-800-241-6401 or the Pet Poison Helpline on 1-855-764-7661 for product specific information so that you can follow up with your Veterinarian. Regards Dr Callum Turner DVM https://wagwalking.com/condition/deet-toxicity www.benmeadows.com/custserv/ www.petpoisonhelpline.com
Add a comment to Bear's experience
Was this experience helpful?
Lulu
Shisu
7 years
0 found helpful
Has Symptoms
Symptons are listed above.
I think my dog might have been poisoned by bug spray, or possibly bit by something, not real sure. She is a 7 year old female, small dog. She is very, very restless for the past 4 to 5 hours. Very disoriented. Jerking some, wining, and unusual growling. I sprayed my house today, but left her in closed room for about 6 hours were I had not sprayed. A hour ago I gave her a bath in dawn soap. Then I mopped all of the floors. No veterinary's are open this late, Its midnight here in Texas.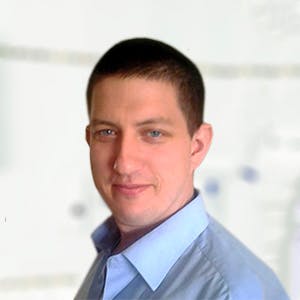 3320
Recommendations
I would recommend reading the instructions on the bug spray and calling a helpline number found on the can or by calling the Pet Poison Helpline; there are many different products with different ingredients which have different effects and cause symptoms of varying severity. The ingredients in a spray and the level of exposure are important. Regards Dr Callum Turner DVM www.petpoisonhelpline.com/poison/pesticides/
Add a comment to Lulu's experience
Was this experience helpful?
Reavie
Longhaired Chihuahua and Pomeranian
4 Years
0 found helpful
Has Symptoms
Rubbing paws on face and nose
My dog was exposed to Raid max bug spray is there anything I can do at home to help my dog. I gave him a bath washed his paws with dawn dish soap and rinsed his eyes with water gave him food and water but he's still winning getting his paws and rubbing them on his nose and face.his also acting very anxious laying down getting up running back and forth like he can't get comfortable or stay still.I can not afford a vet right now. I just left a abusive marriage after 20 years I have no income nothing .will you please help me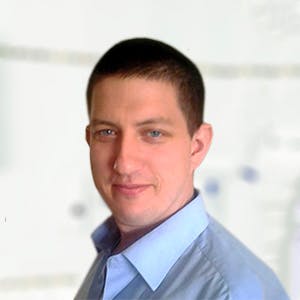 3320
Recommendations
Bathing Reavie with a mild soap was a good initial step, I would highly recommend you call S. C. Johnson's consumer line on (800) 558-5252 for more information or the Pet Poison Helpline on (855) 764-7661 for specific help. Many times in exposure to these types of chemicals, bathing the animal and waiting out the symptoms is the best course of action; other times symptomatic and supportive care may be needed. Regards Dr Callum Turner DVM https://scjdmcdn.azureedge.net/~/media/raid/products/pdf/raid-max-bug-barrier-new.pdf www.petpoisonhelpline.com/
Add a comment to Reavie's experience
Was this experience helpful?