What are Seizures and Convulsions?
It's important to note that seizures are the common, if not one of the most common, neurological (brain) conditions to affect canines. The episodes can be broken down into three segments. The pre-ictal phase is characterized by an obvious change in your dog's behavior (it may seem that the canine understands something is about to occur). The period during which the seizure occurs is the ictal phase, which usually lasts between a few seconds and five minutes. The post-ictal phase may find your dog in a confused state as the seizure ends. Having convulsions can be frightening for your pet because he loses control of his body.
The scientific term for seizure is "ictus" and the convulsion is caused by a temporary, involuntary disturbance of brain activity. While seeing your dog experience a seizure can be disturbing, the best course of action is to remain calm. Because there can be several reasons for a seizure, contacting the veterinarian is important in order to diagnose the underlying cause.
Book First Walk Free!
Symptoms of Seizures and Convulsions in Dogs
Seizures and convulsions may appear startling and even violent. They do not cause your dog pain, but they can be confusing and can be a source of panic for your pet. You may see your dog go through the following changes as he experiences a seizure:
Your dog may seek you out or may hide, but either way will look frightened
Your dog may whine or shake as the seizure begins
Dogs in an episode of convulsions will typically fall on their side, and their legs will jerk slightly or with a fair amount of force
Salivation or excessive drooling will take place
Your pet may urinate or defecate
Your dog's eyes may stare straight ahead
A severe episode may see a dog lose consciousness
As the seizure is ending your dog may appear dazed and disoriented
Your pet may be uncoordinated
Temporary blindness may be experienced
Some dogs are restless, while others are fatigued
There may be increased thirst
Types
Seizures occur because of uncontrolled, abnormal activity in the brain. Muscle and brain function are impaired, often occurring when the dog is excited. The episodes can also happen when the dog is waking or falling asleep. Dogs who have seizures may appear normal otherwise. Repeated instances of seizures and convulsions are called epilepsy.
Idiopathic epilepsy - This epilepsy has no visible cause. Lesions of the brain, or other nervous system causes are not present.
Symptomatic epilepsy - Brain lesions can be identified as the cause.
Status epilepticus - Seizures that occur with no break, or a very brief break in between. This can indicate a life-threatening medical emergency.
Structural epilepsy - This occurs when a tumor, infection or stroke affect the brain.
Reactive seizures - Liver or kidney disease, low blood sugar, environmental toxins, or direct trauma are instances of reactive seizures.
Cluster seizures - More than one seizure occurs in 24 hours.
Causes of Seizures and Convulsions in Dogs
It has been recorded that certain breeds are more susceptible to seizures. The breeds are Retrievers, Collies, Australian and German Shepherds, and French Bulldogs. Any type of canine can have seizures, though and the causes are listed below:
Extracranial cause

Inflammatory infectious disease (such as distemper)
Trauma
Blood clot
Degeneration of the brain
Congenital malformation
Metabolic disease
Cancer
Diseases characterized by inflammation of the brain and spinal cord

Intracranial cause

Inflammatory infectious disease (such as distemper)
Trauma
Blood clot
Degeneration of the brain
Congenital malformation
Metabolic disease
Cancer
Diseases characterized by inflammation of the brain and spinal cord
Diagnosis of Seizures and Convulsions in Dogs
If your dog has had a seizure or is having recurring episodes of convulsions, be sure to note the frequency, date, length, and time of the events. If a seizure lasts longer than 5 minutes, an immediate visit to the veterinarian is necessary.
In order to investigate the seizures, the veterinarian will ask for a thorough history of recent events. The risk of exposure to hallucinogens or toxins, and the possibility of head trauma will be verified. An electrocardiogram, urine test and blood chemistry may be performed to rule out disorders of the kidneys, liver and heart, and to check the general state of your dog's health. A simple heartworm test can be used as a symptomatic tool in order to measure convulsions. Depending on the severity and frequency of the seizures that inflict upon your dog, the veterinarian may order additional tests such as an MRI or CT scan.
It is important to give the veterinarian as much information as you can, because the diagnosis will be determined based on how often the convulsions occur and how much they are affecting your dog.
Treatment of Seizures and Convulsions in Dogs
Once you have discussed the seizure episodes and the treatment options with the veterinarian technician or doctor, the decision as to how to proceed will be the next step. Treatment is usually only advised if your pet is having more than one seizure per month or clusters of seizures (one after the other). Seizures on a grand mal scale (very severe or prolonged) require immediate emergency treatment. It is important to note that the longer a seizure goes on, the more risk of a very elevated temperature, which can cause injury to your dog's brain. A dog who enters the emergency room after a grand mal seizure will need to have his body temperature slowly reduced.
If your dog appears otherwise healthy and is having occasional seizures, monitoring will be done on an outpatient basis. No medication will be given at this point unless the seizures begin to occur more often. However, if tests that were given during the diagnosis period reveal a mass or tumor, surgery (craniotomy) will be done to remove the mass in order to stop the seizures.
If your dog is experiencing seizures due to an underlying illness, such as an upset in blood sugar levels, or a liver abnormality, the cause will be addressed as part of the seizure treatment.
If your canine has a history of convulsions, especially associated with any type of epileptic nature, the goal will be to reduce the frequency and severity of the seizures, bringing them to a level that allows your pet a good quality of life. Medications prescribed will depend upon the cause and frequency of seizures. The prescription may be for anticonvulsant drugs such as diazepam, steroids, potassium bromide, or long term medications such as phenobarbital or zonisamide.
Recovery of Seizures and Convulsions in Dogs
A very significant point that must be made when discussing seizure drugs is that once a dog is started on medications, they must remain on the medication for life. Reducing or removing the drug has been proven to increase the severity of the seizure episodes to be worse than they were before the medication was started. Never skip doses, and if there are circumstances that trigger seizures, try to avoid or reduce them.
Though there may be side effects to medications, the benefit often highly outweighs the risk. Your pet can continue to lead a healthy life with continued follow-up by your veterinarian. Keep a seizure diary, and bring your pet to the veterinary clinic regularly in order to evaluate side effects and the efficacy of the medication.
Seizures and Convulsions Questions and Advice from Veterinary Professionals
Nikki
Blue Heeler
4 Months
0 found helpful
I have a very active blue heeler puppy I got her on Aug 18 (she was just 2 months old)and her seizures first started was on Oct 13,2018 while we were at a volleyball game between 10-11pmshe was beside me sleeping and the next thing I knew she looked like her hind legs slipped off a bend which was 2 ft abouve the ground.I then lift them up and realized that it was stiff. She started seizing (peeing herself, foaming in the mouth while on her side paddling, the barking and crying). It lasted for about 1 min). A student studying to be a vet, said to gently call her name to relax her and take her for a walk to get some air... Earlier that day (around 6-7:30am about an hour max , we walked her and play with her, and have her jump in the sea (for 5-10 mins). We would have her excersize so when we were heading to work she would not give us trouble. We do not leave her at home. she is always with us. We created a routine to for her so when at night she doen't play or bark while we were sleeping. Then Her other seizure was on Oct 25, 2018 with her father, it lasted 2 mins. We were reading that if it happens again then we would take her to the vet. It happened on Oct 26. We took her to the vet on the island where we lived. They gave her K-brovet-250 chewable tablet to have her take 1 every 24 hrs for 5 days then after that 1/2 table daily every 5 days,then 1/2 tablet every other day as need. Her other seizure was on Nov 1st, 2018. She had at home with her dad at around 9-9:30am, then he walked her out and after 10 minutes later, she got another one, we took her to the vet. while waiting for the vet to see us. she had another one inside the waiting area and we took her outside and shortly after another one. All of these were about 2 mins-3 mins. The vet then gave her a shot of diazepan and another pill (dont remember the name but it was on those white plastic oval pills). She told us to use it for 10 days and then prescribed phenobarbital 100mg.Takin 1/4 tablet twice a day. While we were taking the plastic oval pills, she was twitching and looked all wobbly, tired, sleepy. We wanted a second opinion and we went to 24 hour vet hospital at the mainland on Tueday 6th November. They were professional, examined her (This was the first time they did a thorough examination) They too said the puppy was overdosed. and ended up having us taking Pheobarbital 15mg to twice a day. They advised us before to let the previous pills wear off for 24 hours and then give her the phenobarbital 15mg in her food.The had then told us that she is overactive. After 24 hours on Wednesday, she was vomiting and we said it was probably the medication has been wearing off. so we started giving her the PHenobarbital twice a day. She was acting normal, Being playful all the time, I do not know where her energy comes from because she keeps us really active. I would walk her in the mornings and have her play fetch with very tiny coconuts. She loves to get them and play with them. I left her at a dog care on wednesday and thursday. Friday, I traveled with her on boat from the island to the mainland about 1 1/2 hour and a 1 hour bus ride to another district for a volleyball game.
She was there for about 1 and about 4 I took her a friend's home to play with another dog while I went back to the game to assist the coach. Everything was normal. When me or her father is not there, she would cry and wait for us. Since she doesn't know my friend too much but the other dog will keep her company.Then on Sunday at aroun 4pm she had 2 seizure on the bus. She was sleeping and a boy pet her. nothing happen and moments passed, she started the first one took about 2 minutes. I took her for about 3 minutes out of the still bus and went back in I had a feeling it would happen again and it did for the second time about 10 minutes apart. I ended up throwing water on her belly as she was starting to get hot will keeping her on the chair to not have her fall off it.she peed and poop while foaming and the second time she was barking and crying. At 5:45pm I ended up staying at the mainland as I had a feeling it might happen and we are about 10 away from the vet. I reach my parents home and decided to walk her from 6-6:30. I came back home and was comforted by my sister and 3 minutes after I place her down she started seizing again from 6:39-53pm. It was clustering. It slowed down and started to go again while I tried to calm her down. got ice to place on her tummy and paws. she pooped and pee, foaming in the mouth and chomping while her eyes blinked a lot. we rushed her to the vet and he ended up sedating her with drips. I had explained to him the previous vet did it and after that she got 1 seizure. He ended up placing her on drips and requested for her to stay for the saturday night on NOvember 10. He kept informing me that she had a seizure at 11:55 pm and then agian at aroudn 11am on November 11 the minute he trys lower sedated and after had her ate food and relaize she is a varocious eater. I had explained the medication increased her hunger and thirst. He did a higher dosage of pheobarbitual and sedated her but she continues siezing at lower sedative. He then tells me today that they are running out of opitions she had siezed at arount 10, and had one other option of inducing a coma. And if unsuccessful, the last resort is to euthanize her because she would not have a normal life since it is always clustering. He gave me the risks of doing this but I know she is a fighter. If it happend again the would induce the coma.I called and they said she had another siezure around 12pm and would contact update me. A few minutes ago, they said she is already under coma and they monitor her for 24 hours.

I hope she recovers.

-Feeling incomplete
What ever happen to your Nikki? Your Nikki's story is almost identical to my 18 month old blue French Bull Dog, Georgie.
Add a comment to Nikki's experience
Was this experience helpful?
Bowser
American Cocker Spaniel
3 Years
1 found helpful
My poor pup tore his ACL last March and had to have surgery to repair it. He had a decent recovery and all of his follow ups were good. Once he got his mobility back after several months of recovery, I was finally able to let him outside for some exercise. Poor kid went right through the electric fence and got stuck. He must have gotten zapped for a good 8 minutes before I could get his collar off. Turns out a deer had set up shop right on our property line and that's what Bowser was going for. Needless to say, he tried to get through on at least two other occasion. Later that week, he had some crazy episode in the evening that I can only imagine was a seizure. He lost control of his legs and though he was trying to hold himself up, he was shaking like crazy and his body was rigid. It was like he was stuck in the electric fence again. The episode passed in under 5 minutes and he was fine, but I've kept an extremely close eye on him since. It's been about 6 or 7 months now and it happened again tonight. No warning signs, but all of the sudden he couldn't move his legs and he started shaking uncontrollably and his body was rigid. No drooling either time or loss of bladder control. Could he have never damage from surgery or is it neurological damage from the electric fence???
Add a comment to Bowser's experience
Was this experience helpful?
Minnie Mouse
Yorkshire Terrier
5 Years
0 found helpful
My 5 year old yorkie Minnie Mouse has had about 4 seizures these past 10 days. Before the seizures would occur Minnie would have a small cry (whimpering) than it would happen. The seizures have all had similar symptoms where she would loose control of her limbs (muscle spasms/shaking) unsteady gait (falling to the side) having her head move in a circular motion (similar to being dizzy-in a circling motion). Afterward, once the symptoms subsided Minnie would feel quite warm with panting like she just got done running. Minnie behavior has not returned to normal and her vision seems to have not returned either. She is very hesitant, startled by any type of noise, smelling everywhere to finger out her surroundings. She is eating, drinking, and normal bodily functions (peeing/pooping). Any advice or comments would be much appreciated. Thank you!

-A very concerned dog-mama
Add a comment to Minnie Mouse's experience
Was this experience helpful?
Maddie
English Springer Spaniel
6 Years
1 found helpful
Maddie 6years old Springer spaniel only as seizures when taken in the car to stay with my parents while we go on holiday only away one week .she goes into the fit as soon as she gets out of the car never as any more while she is there and really enjoys her stay and settles down straight away what are we doing wrong
Cbd worked for my frenchie. She is 9 months old and it was a random occurance. She never had one before and i was terrified. I spoke with other frenchie owners i know and they have treated with cbd with great success. She has not had one since cbd treatment.
I have recently brought home French bulldog who is about 4 years old . He is a sweetheart but with a very sad background . Kept in a kennel with another male frenchie who bit him all over he is also deaf . One day after a walk I noticed him in kitchen floor appearing to have convulsions. It has happened three times now. The last two times have happened two days in a row. I'm nervous and I have this hemp dog tincture but I've never used it . Does anyone have any feelings about this or information. I'm a believer in the use of Cbd or hemp oils for medical uses but I would never give my dog something that I didn't know enough about and I know I will talk to a vey first . Just any advice is welcome
Add a comment to Maddie's experience
Was this experience helpful?
Buddy
Boxer Mix
9 Years
0 found helpful
My 9 year old boxer mix began having seizures about once a month for the past 4 months. Recently it's becoming every 2 or 3 weeks. He begins what looks like choking before falling on the floor and beginning to shake, foam, and urinate on himself.
Add a comment to Buddy's experience
Was this experience helpful?
Ally
Shitzu and Maltese.
7 Years
0 found helpful
Has Symptoms
Foaming at the mouth, urinating on herself pooping
Today out of the blue my dog started running around acting like she was scared of something like something was gonna happen and then she started like chomping down with her mouth and was shaking and foaming at the mouth and peeing and pooping on herself and then she had a really bad seizure and her mouth was bloody and then she had another one and so we went in the car to take her to the vet and she probably had 15 of them back to back over and over and over again within a 10 minute period when we got to the vet they said over organs were shutting down and that we should just put her to sleep so we had to put her to sleep it was horrible I feel so bad you don't have the money to find out what was wrong with her, why this happened, or if we could have saved her, her temperature went up to 110
I forgot, and that the doctor also said that she was bleeding out of one of her ears, and her skin was bruising, and she had sores on her legs
Add a comment to Ally's experience
Was this experience helpful?
Winston
Mastiff
3 Years
0 found helpful
Has Symptoms
Diarrhea vomiting coughing seizures
My 3 year old mastiff had a seizure last June/July. It is now December and he had a second one. He threw up then seized. As he was seizing he was severely shaking and peed all over himself. We had him neutered end of October. Since then he has gained weight, had extreme thirst and diarrhea. He has also been "coughing" and some episodes of vomiting. All of that may not be related but it is concerning.
Add a comment to Winston's experience
Was this experience helpful?
Coco
Chihuahua
6 Years
1 found helpful
I have a 6 year old female dog who started having seizures. Upon receiving blood work, the Vet said she had a mild infection and a small thyroid problem. He gave her meds to treat both symptoms but the meds do not seem to work for the seizures. 30 day mark approached so Yesterday he increased her Phenobarbital 16.2 mg to 1/2 a tablet twice a day instead of just 1/2 daily and added Pottasium Bromide 250 mg 1/2 twice a day. My concern is she has lost her vision and hearing. Diabetes did not come up on her blood work. I am wondering if the seizures can cause loss vision and hearing? And if its permanent? The vet said she might have a tumor in her brain causing pressure and if these meds did not work to help lessen the seizures, that I need to consider letting her go, but before I do, I'd like to know I tried everything possible to help her. Please let me know if there is anything else that may cause this and if there is anything else I need to try or if it is possible that her vision and hearing can return. Thank you!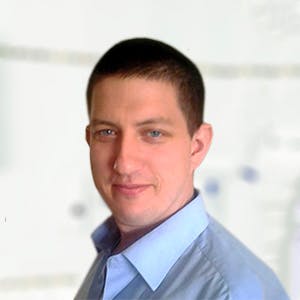 3320
Recommendations
Seizures may be caused by a few different causes including brain tumours, trauma, infections, congenital disorders among other issues; I would suggest to think about a CT or an MRI to look for any masses in the brain which may be causing these symptoms especially if medical management is ineffective. Consultation with a Neurologist may also be valuable in the diagnostic process. Regards Dr Callum Turner DVM
Add a comment to Coco's experience
Was this experience helpful?
Maggie May
terrier,
3years 3 months
1 found helpful
My 3yr old female part yorkie Maggie May, has had 3 episodes since Thanks giving "16" this last time she again started vomiting, which stresses her out makes her panic, then leads to muscle spasms/seizures. This last time I was not able to comfort her and calm her down. She was alert looking around and at me, she knew something was going on with her. She wanted me holding her. After a hour and no success of calming her down we called the vet at 5am woke him up and took her in, he gave her a shot of valium and after 45 min she calmed down and was fine. He said she wasn't experiences typical seizure signs, it was more like muscle spasms, no loss of bowels, no eyes rolling back of head. No drooling, no fever, urine perfect. He prescribed her phenobarbital which I didn't give her because the time he said to give it to her she was back to normal other than being loopy from the Valium. I'm wondering if its the dry cat food she eats, this is 2rd time this has happened after consuming dry cat food. First time was after eating turkey off table. And if it really is seizures, could it be a type of muscle spasms due to a panic attack from vomiting. If she gets a upset stomach she will come to me shaking, shivering you can see the fear in her eyes, if I keep her calm even during,after vomiting she doesn't have these episodes. Any opinions, thoughts, comments are very much welcome.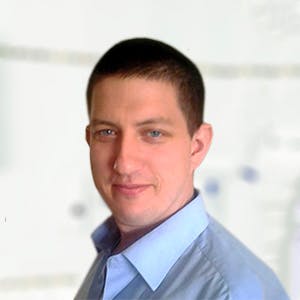 3320
Recommendations
Dogs shouldn't eat cat food as it is balanced differently nutritionally and has been known to cause complications over the long term from regular consumption. The spasming of muscles may be due to a variety of causes and the pain from the spasms may cause vomiting (rather than the vomiting causing the spasms). It is hard to say what the actual cause may be, it could be just a case of trying to find a pattern each time an episode occurs and then managing that that initiating cause. Regards Dr Callum Turner DVM
Add a comment to Maggie May's experience
Was this experience helpful?
Gizmo
Maltese
5 Years
0 found helpful
Our five year old Maltese is having seizures, his legs go stiff, he can't walk and appears as though pinned to the ground. He is then sick repeatedly and takes about ten minutes to recover to normal. He had these seizures about once/ twice a year but has just started having them more often, once every few days. We've noticed he's having them directly after food. We feed him good quality dried food once a day on the evening. He isn't over weight and is in health shape other than this. It's quite distressing for him and us.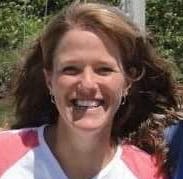 1611
Recommendations
Typically, when dogs have seizures, we do some blood tests to evaluate systemic function, and try to rule out other causes. Gizmo may need medication for this. it would be best to schedule an appointment with a veteirnarian, as they can help you evaluate him, determine what might be causing this, and help decide if medication would help.
Add a comment to Gizmo's experience
Was this experience helpful?
Gringo
Maltese
1 Year
0 found helpful
Has Symptoms
Unconsciousness , saliva,shaking,
Hi. My maltese dog (2kg) is having a strong seizure (shaking on his side on the floor, foamy viscous saliva, then looses conscience afterwards) of approximately 1min every 2 weeks for around 3 consecutive times, ONLY while eating. After having the seizure, he continues eating normally, as if nothing happened and stay playful all day long. Note that he's been on carbomazepine (Tegretol 2%) for five months until now, two times per day, and the highest dose mentioned by the Vet which is of 0.6mg, is already attained two months ago. I am really confused now, since it sounds that a sad end is gonna happen.
I would really appreciate your advice. Thanks!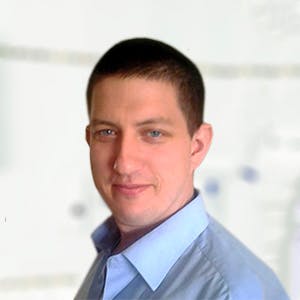 3320
Recommendations
A seizure every two weeks is not frequent, but it is regular and distressing; you should speak with your Veterinarian about current treatment and option for medications to be given during a seizure. I cannot recommend any specific medication or product as I haven't examined Gringo but keep in contact with your Veterinarian and record the episodes to determine whether they are becoming more frequent or are stable. Regards Dr Callum Turner DVM
I had seizure disorder that started when I was 17, I'm now 32. I took medicines for over more that 9 years but all efforts to cure it failed. I was so very lucky that my mother found a spiritual Priest from Shango Temple. He did some spiritual cleansing and prayers for me in his temple. As i speak to you righ now i'm healed, its been 5 years ago since i last seen the attack. The doctors have carried out several test and they confirmed that there is no trace of epilepsy or grand mal seizures. I will like you to meet this Powerful healer: shangosolutiontemple @ yahoo . com
Add a comment to Gringo's experience
Was this experience helpful?
Dobby
Rat Terrier & Chihuahua
9 Years
2 found helpful
About every other month or so, my dog has a seizure(what I believe to be one). He promptly falls off of my bed or the couch, (if he was on it previously) and loses control of his legs. His legs become rigid, he drools, and he urinates & defecates promptly all over the floor, and does not regain control of his body for a minimum of two minutes. I thought it was due to processed dog treats (I noticed more seizures when he ate rawhides, like the day after), but still these seizures have continued. Do you know what the cause would be and possible treatment? If it is helpful, he has severe separation anxiety and thunderstorm anxiety.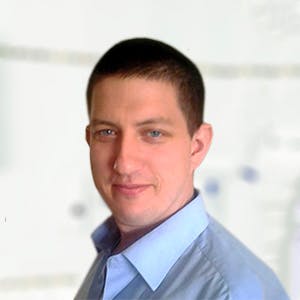 3320
Recommendations
There are various causes of seizures in dogs, especially in smaller breeds which may be attributable to developmental disorders, poisoning, liver disease, head trauma, neurological conditions among other causes; if Dobby is having these episodes, there are options for medications to give when they occur as day to day management isn't appropriate with the frequency, also you need to think about triggers such as noise or behaviour. Your Veterinarian should check him over to rule out other causes to try and narrow in on a specific underlying cause. Regards Dr Callum Turner DVM
Add a comment to Dobby's experience
Was this experience helpful?
Brendel
Lab Pei
7 Years
0 found helpful
My 7 year old dog has epilepsy, has had since she was 5. She is on phenobarbitol 1.5 pills twice/day and kbrovet once/day (the kbrovet is a new addition about 30 days ago, been on pheno since the start). She normally has a seizure, grand mal, that last about 2 minutes, once about every 3-4 weeks. At this point she just had her 4th seizure in the last 18 hours, one every 6 hours. We gave her diazepam before this last one to try to break the cycle, it did not work. Also there is blood coming from her left tear duct right after seizure, this has never happened before. Any advice would be good, the vet wont be open until Monday and she could have another 6 seizure by then. We think her pheno levels may be low now should we give her another half a pill?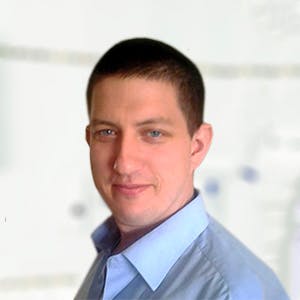 3320
Recommendations
If Brendel is having regular seizures you should visit an Emergency Veterinarian for stabilisation, I cannot recommend changing doses of phenobarbital without examining her first; the Emergency Veterinarian will treat symptomatically to stop the seizures. Regards Dr Callum Turner DVM
I had seizure disorder that started when I was 17, I'm now 32. I took medicines for over more that 9 years but all efforts to cure it failed. I was so very lucky that my mother found a spiritual Priest from Shango Temple. He did some spiritual cleansing and prayers for me in his temple. As i speak to you righ now i'm healed, its been 5 years ago since i last seen the attack. The doctors have carried out several test and they confirmed that there is no trace of epilepsy or grand mal seizures. I will like you to meet this Powerful healer: shangosolutiontemple @ yahoo . com
Breed is Lab Shepard mix it auto changed it
Take your pup to a holistic vet or contact a cannabis shop. Lots of info about PTSD and seizures in humans. It cannabis is good for humans, it will certainly be good for seizures in dogs! Vets just like to give prescriptions: big money. On the 4th of July we give our Heeler a few cannabis doggie bisquits and she is really mellow! Hang in there!
Add a comment to Brendel's experience
Was this experience helpful?
Cosmo
Pomeranian
11 Months
0 found helpful
My 11 month old purebred male Pomeranian is a very hyper dog, he could go days without sleeping and he'd probably still be very hyper, if he's lying down and I get up, he immediately jumps up and follows. One day I was up in the bathroom getting ready and he stayed lying on his side on the stairs, which is really weird because he follows me wherever I go (he even use to get in the shower with me & sit at the end of the bathtub) about 10 minutes later he was still in the same spot, I noticed earlier he wasn't himself (not happy and excited, very tired) and someone even pointed it out to me that he was acting strange. I sat beside him on the step and started petting him and squeaking toys & tried everything that usually makes him go crazy, he didn't even move or get excited, I picked him up and he could barely open his eyes & he would not move a muscle and he couldn't walk. He kept losing consciousness so I immediately started driving to the vet which is an hour away, on the ride there he still wasn't opening his eyes , he did once or twice but barely, & he threw up bright yellow stuff. When we got to the vet he was still very quiet and wouldn't move, the vet took him from my arms and he didn't even try to escape (usually he freaks out if anyone else besides me holds him) they did bloodwork & they said his glucose levels were down and they gave him some corn syrup, they said they can't find seizures unless they do other tests, so if it happens come back again. After that he started walking again and was back to the normal crazy pup he is. The vet said it sounded like a seizure but they wouldn't know until further tests. Does this sound like a seizure?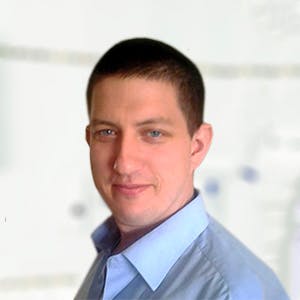 3320
Recommendations
It certainly sounds like hypoglycemia (and the blood test confirms it) but whether or not there was a seizure is difficult to know; seizures are a symptom of hypoglycemia and can be an indication that something is wrong. There are a few causes of hypoglycemia in dogs which may include pancreatic disorders, liver disease, poisoning (xylitol for example), inadequate food take along with hyperactivity among other causes. I would keep an eye on Cosmo and ensure that he is getting an adequate amount of food and look out for any other strange behaviour. Regards Dr Callum Turner DVM https://purinaproclub.com/resource-library/pro-club-updates/hypoglycemia-requires-quick-intervention-in-toy-breeds/
Add a comment to Cosmo's experience
Was this experience helpful?
Fluffy
Lhasa Apso
13 Years
0 found helpful
Has Symptoms
Loss Of Consciousness, incontinence
My 13 year old Lhasa Apso mix had an episode yesterday where she dropped to the floor, started crying and ended up on her side on a pool of her pee and she also had some poo. Her front legs were outstretched in front of her and she stayed on the floor seemingly unconscious for about 5 min. Could this be a seizure even though there was no leg paddling or salivation?? She recovered after a few more minutes and was bright and alert afterwards. The vet made a physical exam last night and she was OK. Not sure what to look for or what to test. Any suggestions? She may have had something similar happened during her sleep earlier this year (twice).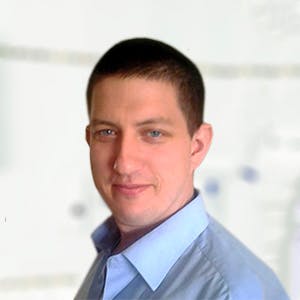 3320
Recommendations
There are various types of seizures and they are characterised by consciousness, leg movements (rigid, paddling etc…), responsiveness, duration among other parameters. It would be important to take notice of any strange behaviour as this may be an indicator of the onset of a seizure; also noting duration, recovery, pupil position, mouth movements and anything else unusual can help narrow it down. There is no direct test, just evidence presented as part of a case history; also toxins and other poisons should be ruled out. Regards Dr Callum Turner DVM
Add a comment to Fluffy's experience
Was this experience helpful?
Lily
Boston Terrier
13 Years
0 found helpful
My Boston Terrier Lily 13 years old and being a heathy dog except for being hit by a car few years ago broke her jaw. Vet wired her jaw and put her back together. Had been good ever since. Rencently started to have seizures. Had one out of the blue was a violent one, then after running in circles afterword as if on a track. Took her to the Vet. They checked her kidneys liver and for uti and everything within range. Then a week or 2 later more seizures. Called my vet put her on Zonisamide 50 mg 2 times every 12 hours. Seizures slowed down but still coming but not as violent and under a minute than previous before meds lengths of 2 minutes. Then during Hurricane Harvey started having more and her body leaning to one side and her head as if walking like a crab.
After I kept good records and was able to give the new behavior to my Vet she suggested my dog may have a brain tumour. Because of age and the fact she is a Boston. After more siezures and hearing about new behavior we put her on Predisone 5 mg 2 a day for 7 day and then 1 a day after. Due to Hurican Harvey and having to move in 30 days I am unable to have a MRI or CT Scan to find out what is causing these issues.
I love my Boston and I want to help her desperately. Any advice you could give would be greatly appreciated.

Thank You,
Jessica & Lily in Texas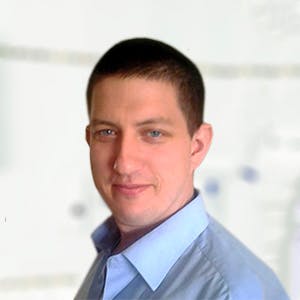 3320
Recommendations
At present it seems that Lily has improved on the medical management prescribed by your Veterinarian; it is important to look out for possible triggers for seizures and to ensure that Lily is kept as calm as possible to try to prevent things from triggering a seizure. I cannot suggest any different medication as I haven't examined Lily, but it seems that the reduce severity and frequency of seizures may tie over until you are able to take her for a CT or MRI scan. Regards Dr Callum Turner DVM
How is your pup doing now?? My Senior Boxer had a seizure the other day and it broke my heart she is my baby..
Add a comment to Lily's experience
Was this experience helpful?
Buster
French Spaniel
3 Years
0 found helpful
I have a French mastiff. He started having grand maul seizures last December. At the age of 2 1/2. Didn't have another one until August 8th and again on August 28. He was prescribed medicine. They can't find why he's having seizures. But my problem is not so much the seizure it's self but the post he gets very aggressive towards anyone. Is this common? We have 5 children and lucky they have all happened during deep sleep. He hasn't had one since August 28, I am holding off on. The medication. I'm so confused on if he should be taking it since it hasn't been consistent.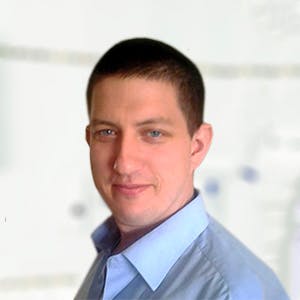 3320
Recommendations
Medical management of seizures should occur if seizures occur on a regular basis, if the seizures are infrequent then medication to be administered during a seizure is more common and appropriate. Before a seizure and afterwards a dog may be confused and disorientated as they do not understand what has happened or why and may be suspicious of everything around them which may lead to aggression. I would return to your Veterinarian (or another Veterinarian) to discuss Buster's condition. Regards Dr Callum Turner DVM
Doctor, you didn't mention how they should handle Buster's agressive behavior after a siezure like putting him in a nice quiet area of the house until his aggression passes etc. until he sees the vet.
Add a comment to Buster's experience
Was this experience helpful?
mudbudd
pineranian
range from 1-5
0 found helpful
Medication Used
Doxycycline, tranexamic acid, ferrous sulfate
I have 8 dogs before. The two died a week ago. They come to have seizure and vomiting and no appetite. The female suffered blood discharge in her mouth and some on her poo. I was alarmed after they died because my other dog had again come with the same symptoms like the two died and immediately brought him to a bet and was prescribed doxycycline and nacalvit-c. The vet also advised to to give doses to my other 5 dogs that was not affected yet. But my fear came when I noticed that other 3 dogs had the same symptoms again. What would be the exact or possible cause of that. It came to my mind that the vet that I have is not credible since I'm starting losing another dog again. PLease help me with this.
I will give you just an history of my dogs... My pomeranian was crossed breed to a mini pincher 4 years ago. I've got a share a female puppy. She was raped by his father when she was 11 months and got 3 puppies but 1 died after birth. After 6 months they had another 3 puppies and one was sold then another 2 after a year.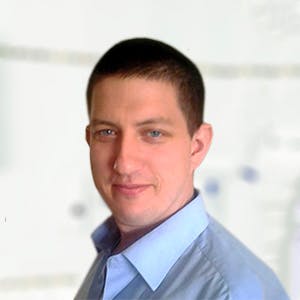 3320
Recommendations
I understand that this is a stressful time for you, but I can only give you some general advice and if you distrust your current Veterinarian I would recommend you visit another one as soon as possible to determine the underlying cause. The symptoms you are describing (since they are occurring to more than one dog) would most likely be due to infectious disease or poisoning; your Veterinarian suspects that the cause may be infectious which is why doxycycline was prescribed along with treatment for blood loss. In order to narrow down on a diagnosis a comprehensive physical examination and testing would be required; if you still have two of your dogs which have passed away, a necropsy would be valuable. Regards Dr Callum Turner DVM
Add a comment to mudbudd's experience
Was this experience helpful?
Kinney
French Bulldog
4 Years
1 found helpful
French Bulldog this is the second time this happened in middle of night sound asleep Kinney let out the loudest scariest screen ever heard ? Why?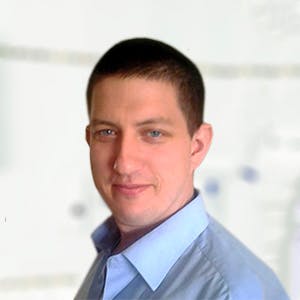 3320
Recommendations
There are two options for the cause, dreaming or seizure. With dreaming, you would normally see paddling with the paws and Kinney would wake up if disturbed; a seizure may occur during sleep, in this instance, you wouldn't be able to wake him. Before going to a Veterinarian, it would be best to try to wake him during an "episode" and note if he wakes, the duration of the "episode", movements of the legs and his eyes; this information would be valuable for your Veterinarian before carrying out a neurological examination and may help lead to a cause. Regards Dr Callum Turner DVM
Add a comment to Kinney's experience
Was this experience helpful?
Buster
Boston Terrier
11
0 found helpful
Hi, I have a Boston Terrier. He had al liver mass and was prescribed Gabepenton 100mg 3 times a day. He fell into a seizure that lasted maybe 5 minutes. He was confused afterwards. Buster wanted to go outside so I helped him to the porch. Seemed to be doing better. Then he started walking in circles and went down into another seizure. All of busters limbs where moving. His tongue was out and he was foaming out of his mouth. He was in the seizure for hour or a little longer. I guess I'm asking do you think it may have been the liver that caused it or maybe the gabepenton ? We put him down that morning. Broke my heart and now I beat myself up not knowing what may have happened. I had given him another dose a medication two hours prior to this. Can you please help me understand. And tell me after and hour in a seizure could he had made it ? Please Pam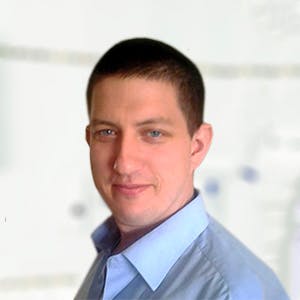 3320
Recommendations
Condolences on the loss of Buster, these circumstances can be very traumatic for loving owners going through this. Firstly, despite what you may read online during your research gabapentin tablets do not contain xylitol although the liquid form does; xylitol is an alcohol based sugar which is deadly to dogs when given in large doses (just in case you read some misinformation online as this is a common concern). Whilst gabapentin is used for pain relief, it is also used to treat epilepsy in dogs; dosage for epilepsy treatment starts at 10mg/kg three times per day, buster was on a much lower dose than this. Seizures may be caused by the liver in severe liver failure where the function is compromised (possibly by a mass). I cannot say what the cause of the seizure was (or if Buster would have recovered), but if you have questions it may be worth having a necropsy performed (along with histopathology) which may yield more answers regarding Busters passing. Regards Dr Callum Turner DVM
my tina who was two weeks from turning 18 just out of the blue started having grand mal seizures she a
had more over days we took her to vet each time they did bloods all were fine said she may have brain tumor we dident have the money for MRI we notice her legs getting weaker and she would fall to one side but get up again she again had another seizure i dident wont her to suffer one vet her heart was fine other vet said problem with heart bloods were ok on her last seizure vet suggest to put her down because of age so i let my girl my life go its been so hard now im wondering was it just high blood pressure that caused her seizures did they miss it my girl played one hour before she died she fell to her side and played again i hate myself i wish i had the money to all the test but i havent she was my world
Add a comment to Buster 's experience
Was this experience helpful?
Lilo
Corgi mix
12 Years
0 found helpful
My dog has never had seizures and is about to turn 12. She had recent blood work done that showed 2 VERY high levels in her liver. In an ultrasound, the vet could see a mas . She has had 2 convulsion episodes on the last 10 days where her whole body just shakes. She is scared looking and confused before it happens. It lasted almost 3 min the first time, and the 2nd time I could kind of see it coming so I comforted her and it seemed much less intense and It only lasted maybe a minute. Do you think her liver levels can be causing it? She is a corgi mix, but almost looks German Shepherd in the face and her coloring.

Thank you,
Tracy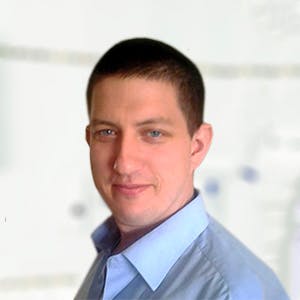 3320
Recommendations
Increased liver parameters may cause neurological symptoms including depression, loss of appetite, seizure, coma and death. You should return to your Veterinarian for follow up blood tests to see if there is a progression of the condition and to see if there are any other increased parameters. Your Veterinarian may suggest a dietary change, some supplements and may give you some medication to give to Lilo if she is having a seizure. Regards Dr Callum Turner DVM
www.vetary.com/dog/condition/brain-disorder-due-to-liver-disease
Add a comment to Lilo's experience
Was this experience helpful?
Libby
Maltese
5
0 found helpful
Has Symptoms
Circling behavior, difficulty walking
Our 5-year-old Maltese had grand mal seizures 48+ hours ago and continues to have petit seizures even with phenobarbital. She was hospitalized and has been under vet care since this happened. We kept her overnight and neurologically she just isn't there and we don't know if she will ever be herself again. What are the odds she will recover and be her normal self after this incident? The vet added a second medication to try and stop the petit seizures and we are going to assess her quality of life later this afternoon and decide whether or not to put her down or keep going. I would like a second opinion or input if possible.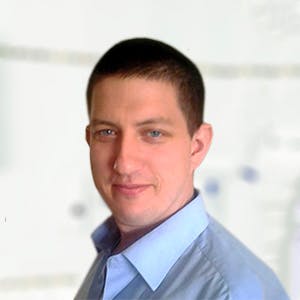 3320
Recommendations
The overall prognosis for a patient suffering from severe episodes of seizures is dependent on the underlying cause (if one is found) and its treatment; seizures may be caused by trauma, infections, tumours, stroke, parasites, liver disease etc… Sometimes in cases where the seizure is a symptom of an underlying condition, treatment of that condition will resolve the seizures. Without personally examining Libby and checking blood results, I wouldn't be able to comment further. Regards Dr Callum Turner DVM
Add a comment to Libby's experience
Was this experience helpful?