What are Toxoplasmosis?
Toxoplasmosis is an infection caused by a single-celled organism, Toxoplasma gondii, capable of infecting both dog and owner alike. The infection is spread either through the feces of infected cats (as sporozoites) or undercooked meat (as tissue cysts). After consumption, the organisms invade the lining of the stomach and lower intestine, quickly spreading throughout the body. In young animals or those with compromised immune systems, this can be fatal if untreated. Older animals with good immune systems usually do not require treatment as they are able to contain the infection and often eliminate it completely. However, the infection can sometimes persist as asymptomatic "pockets" of organisms inside the animal, called bradyzoites.
Toxoplasmosis is an aggressive protozoal disease affecting humans and warm-blooded animals. Found worldwide, it is highly transmissible and can pose a danger to the health of both pet and owner.
Book First Walk Free!
Symptoms of Toxoplasmosis in Dogs
Vomiting
Diarrhea
Tremors
Shortness of breath
Fever
Weight loss
Refusal of food
Inflammation of the eyes
Lethargy/muscle weakness
Types
Causes of Toxoplasmosis in Dogs
If you notice your dog behaving strangely, running a fever or exhibiting tremors, schedule a veterinarian appointment immediately, especially if you suspect your dog has eaten roadkill or from the litterbox.
Diagnosis of Toxoplasmosis in Dogs
Acute Toxoplasmosis
Toxoplasmosis may be suspected if your pet has consumed raw or undercooked meat, cat feces, or come in contact with areas contaminated by the same. Gastrointestinal or neurologic symptoms should be reported to a veterinarian regardless, but especially in the case of toxoplasmosis infection, as time may be critical to save a young or vulnerable pet's life.
The veterinarian can diagnose toxoplasmosis by a variety of lab tests, involving samples of the blood, feces or spinal fluid. The symptoms of toxoplasmosis alone are not enough for a firm diagnosis, and so these laboratory tests are essential.
Chronic Toxoplasmosis
Animals infected with toxoplasmosis as adults may sometimes retain pockets of the infection, which can remain viable for months or years. Usually, this does not cause any symptoms nor does it pose a threat to the animal's health, but can be of concern if the animal is in contact with at-risk animals.
Fetal Toxoplasmosis
Females infected with toxoplasmosis carry a significant risk of transmitting the infection to their young while still in the womb. Young are often stillborn or die shortly after birth. In humans, toxoplasmosis in pregnant women can cause severe birth defects or miscarriage of the fetus.
Treatment of Toxoplasmosis in Dogs
Acute toxoplasmosis may be treated with sulfadiazine and pyrimethamine, which are helpful in suppressing active multiplication of the parasite. Clindamycin is also highly prescribed for dogs. These drugs will not usually completely clear the infection, so the animal's own immune system should be supported to eliminate the rest. If brought in quickly after eating infected meat, a young animal can make a full recovery from the disease.
There is no treatment currently available for chronic or fetal toxoplasmosis.
Recovery of Toxoplasmosis in Dogs
Recovery from acute toxoplasmosis may involves IV fluids or other measures to help keep your pet healthy while fighting off the infection. Generally rest and avoiding contact with other animals is best.
Prevention is the best possible method for avoiding toxoplasmosis. Keeping litterboxes inaccessible to your dog, removing waste every day, and washing homegrown produce reduce the risk of you or your dog acquiring this infection. If you must feed your dog wild game or raw food, freeze any meat for at least two days before feeding. Pregnant women should take special care not to come in contact with cat feces or meat from wild animals.
Toxoplasmosis Questions and Advice from Veterinary Professionals
Meatball
Boxer Mix
6 Years
0 found helpful
My 6 year old presents with symptoms of trigeminal neuritis and tested positive for exposure to toxoplasma gondii. Could this be the cause of "drop jaw" and muscle atrophy in his face?
Add a comment to Meatball's experience
Was this experience helpful?
Calvin
Rat Terrier
5 Years
0 found helpful
Medication Used
Clindamycin Hydrochloride
It's hard to say when Calvin's symptoms began. About 2 months ago he had an elevated ALT at 665 but resolved at his 1 month recheck. Then about 3 weeks ago Calvin began acting lethargic, not wanting to eat as much, yelping when touched with no discernable pattern to where he was touched and mild weight loss. CBC and chemistries were normal at that time. A week ago he began acting sensitive around his eyes and and had completely dilated pupils but still retained some vision in his left eye. By the next day he was completely blind. His blood pressure was at 175 two days ago but after starting amlodipine lowered to 143 yesterday. Today we received the results of his test and he is positive for Toxo and starting Clindamycin tonight. I am curious to see if he will regain vision at this point. He has been on 10 mg Prednisone SID for the last 2 days and will be lowered to every other day starting tomorrow. I want to be optimistic about his vision returning but I am extremely worried it may never return.
Hi - We have a dog in a very similar situation and we are currently taking two antibiotics (Clindamycine and Doxybactin) as well as Phenoral for the seizures that she was having. The seizures have almost fully subsided but she has lost almost 100% of her eyesight. We have not yet been prescribed any steroids for potential inflammation, but we were curious if Calvin's eyesight returned after the prednisone and antibiotics. Thanks!
Add a comment to Calvin's experience
Was this experience helpful?
Amy
Bullmastiff
7 Years
2 found helpful
I was walking my bullmastiff one night and before I could stop her she ate cat feces of the neighbors cat. Since then she hasn't been eating like she normally does. She has loss of appetite. And just lays around more than the norm. I'm worrying this may toxoplasmosis. Should I take her in to see her dr?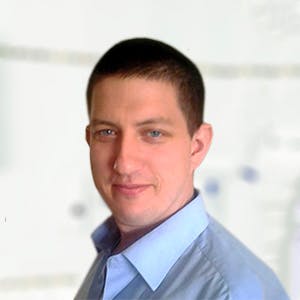 3320
Recommendations
Whilst toxoplasma and other parasites are a concern, dogs that eat cat faeces usually vomit it back up within an hour or so and are a bit lethargic for a day. If it has been a day or more, visit your Veterinarian for an examination to check Amy over. Regards Dr Callum Turner DVM
Add a comment to Amy's experience
Was this experience helpful?
Diamond
Chiweenie
5 Years
2 found helpful
About 2 weeks ago Diamond got ahold of a mouse and i couldn't get it away from her in time so she ended up eating it. Every since then she has had very bad diarrhea with lots of mucus and foul smelling odor. And she won't eat anything. I have evn tried offering her some boiled chicken and rice. I have been doing research on diseases mice carry and I'm worried she might be infected she will be turning 6 in a few days and i can't lose her.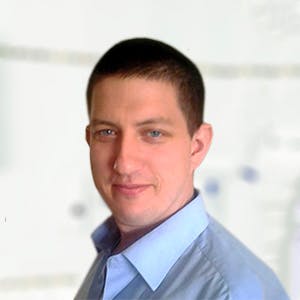 3320
Recommendations
There are many different diseases which may affect a dog (or cat) after consuming a rodent which includes parasites, Leptospirosis or even ingestion of rat poison which is in the mouse's system. It would be best to discuss with your Veterinarian about parasite control and a check of her clotting time if there are establishments which use bait traps around you (farms, supermarkets, restaurants etc…). Regards Dr Callum Turner DVM
Add a comment to Diamond's experience
Was this experience helpful?
Mitchell
Bull Terrier
8
1 found helpful
My 8yo bull terrier has been diagnosed with toxo after presenting with seizures. He's been on Antirobe and Tribassen (spelling?) for 3 months now. The numbers have dropped but it is still present and once medication ceased he resumed seizures. What else can we do please?
He's also on anti-epileptics which hold seizures at bay.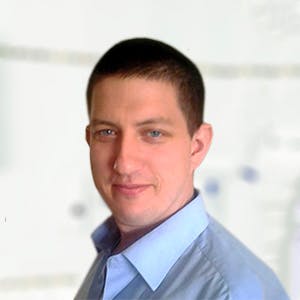 3320
Recommendations
Antirobe (clindamycin) is the treatment of choice for toxoplasmosis in dogs and should be given for two or three weeks to be effective; after three months there should be no symptoms after stopping treatment. Reinfection of dogs with toxoplasmosis is possible, but apart from the current treatment plan I cannot think of any other approved treatment options for you to try. Regards Dr Callum Turner DVM
Add a comment to Mitchell's experience
Was this experience helpful?
Snowy
Husky /shepherd
7 Years
1 found helpful
I found my dog eating a baby deer leg in my front yard, about a week later she started loosing her balance, spinning around like she is lost. I brought her to our vet. She tested positive for anaplasmosis,lyme and ehrlichia. We started her on doxycycline. A week later she was still showing the same symptoms so we added prednisone. She was back to herself within a couple days. Now it has been a week of weaning her down off the prednisone and her symptoms have returned. Could this be toxoplasmosis?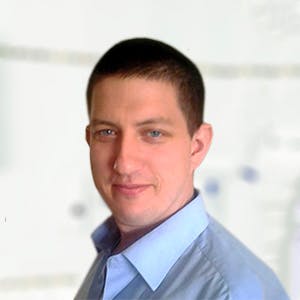 3320
Recommendations
This isn't an easy question to answer; deer may carry various types of parasites (and other infections), some of which may migrate to the central nervous system of a dog causing neurological signs. The neurological signs are normally caused by inflammation on the brain which may be controlled with steroids, reduce the steroids and the inflammation will increase if the underlying cause isn't treated as well. Your location and the epidemiology of your area will have a bearing on which parasites are present. The best thing would be if you had the leg still (why would you?) to send a sample for analysis. Regards Dr Callum Turner DVM
Add a comment to Snowy 's experience
Was this experience helpful?
Fos
Golden Retriever
4 Years
1 found helpful
My 4 year old dog is diagnosed with toxoplasmosis, only 2 months after her litter. She is on clindamycin for 2 weeks, and went from not able to walk at all to three 10-minute-walks a day. 10 weeks to go according to my neurologist. In my country there is almost no experience with this disease and I am worried sick... I really need some positive input to keep hope. Is there any chance that she will survive? Can I do more than just the clindamycin?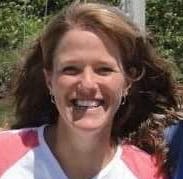 1611
Recommendations
It seems that she is responding quite well to the Clindamycin, and it seems to be working. If there is no long term damage from the Toxoplasma, Fos may recover quite normally. Time will tell how she will do, but you are on the right track.
Thank you so much for giving me hope! One last question: in the article above is suggested to support the immune system. How to do that? What is your advice?
Add a comment to Fos's experience
Was this experience helpful?
Ares
Beagle
Three Years
0 found helpful
We believe our dogs have been eating cat feces out of the litter box. Now, my dog has had extremely runny and diarhea all day and has vomited a few times, but he is acting somewhat normal and has an appetite. Should I call the vet or wait another day?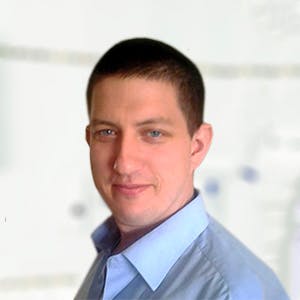 3320
Recommendations
There are various issues with dogs eating cat faeces and the faeces along with the litter may be causing some gastrointestinal irritation; most of the time there is no specific health risk from dogs eating cat faeces, it is just not a habit we want to encourage especially if your dog licks your face. See how they are after a day but if there is no improvement visit your Veterinarian; also ensure that you move the litter tray to an area where your dogs cannot reach like the garage or a utility room for example. Regards Dr Callum Turner DVM
Add a comment to Ares's experience
Was this experience helpful?
camp
Great Dane
5 Months
0 found helpful
my 5 month old great dane keeps throwing up and having diarrhea he is fine when he is on antibiotics but the minute he comes off his back to throwing up and diarrhea help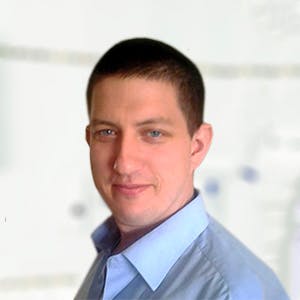 3320
Recommendations
Without examining Camp I cannot determine the specific cause of the diarrhoea, a faecal test should be taken to look for parasites and cultured to identify any possibly bacterial infections; generally metronidazole is prescribed in these cases which is a good all round antibiotic for diarrhoea in young dogs. Regards Dr Callum Turner DVM
Add a comment to camp's experience
Was this experience helpful?
Bean
Pekingese
8 Years
0 found helpful
Would high kidney counts be caused by eating cat poop, dog has loss of weight lethargy poor appetite was fine until couple weeks ago was told the dog was in kidney failure and was curious if anything else would mimic these symptoms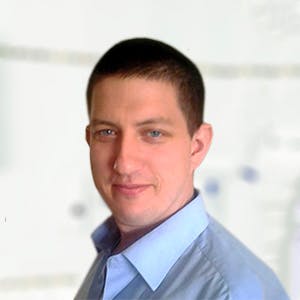 3320
Recommendations
Kidney failure may be caused by many different conditions which may include infections, parasites, poisoning, congenital disorders, poisoning, age, blood clots, trauma among many different causes; high kidney values are indicative of the kidney failing or not functioning but further examination and test are required to narrow in on a diagnosis. I would look at having an ultrasound of the kidneys done to look for any structural anomalies which may be causing issues. Regards Dr Callum Turner DVM
What are lasting side effects to toxoplasmosis? Can arthritis be one? My rescue dog was found with Toxoplasmosis. Underwent treatment but has head ticks at times where his head will jerk and slides in the floor and has difficulty climbing stairs and getting up from lying down,
Add a comment to Bean's experience
Was this experience helpful?
Buddy
Basset Hound
8 Weeks
2 found helpful
My 8 week old puppy may have eaten feces from a stray or neighborhood cat. We were in our fenced in yard when I caught him pawing at feces that was definitely not his own. I'm just wondering how likely it is for him to have gotten toxoplasmosis from this mishap?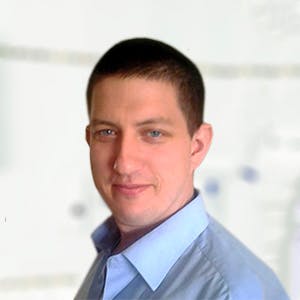 3320
Recommendations
The statistical probability of getting Toxoplasmosis from cat faeces is low, the oocysts do not become infectious until five days after defecation (which is why litter boxes should be emptied every two days or so) and infected cats only shed oocysts in faeces for a short period time after infection. There is no preventative treatment, but there are supportive treatments in the unlikely event he is infected; look out for vomiting, diarrhoea, loss of appetite, lethargy, fever and tremors, if Buddy shows any of these signs take him to your Veterinarian immediately. Regards Dr Callum Turner DVM
Describe tremors referred to in connection with toxoplasmosis. My son's dog has vomited up what appears to be blood-tinged mucous several times lately, and he's been going down on his front legs (like dogs do sometimes when they're being playful) and then tipping his head from side to side, as if he's having some kind of seizure, then gets up and acts somewhat normal again. He's also fallen several times lately, when going down steps and stepping across the threshold from our garage to our back yard.
Exactly what was happening to my 10 AK old pug. I took it to be a hypoglycemic incident and gave her honey. Yesterday, she had continuous grand mal seizures! I hope its not too late or impossible to save her.
Add a comment to Buddy's experience
Was this experience helpful?
Stella
Shih Tzu
7 Years
1 found helpful
Medication Used
Doxycycline, prednisone, ofloxacin, optixcare
Can toxoplasmosis cause sudden blindness with dialated pupils in a dog? We have had a glaucoma test (negative), tear production test (normal), eye dye (small scratch on cornea), an ERG (normal retina function)!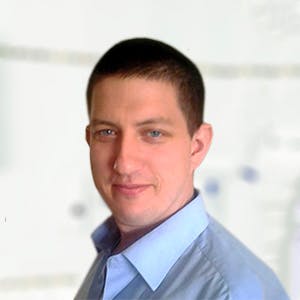 3320
Recommendations
Many owners believe that there dog went suddenly blind but in most cases dogs go blind slowly overtime and seems sudden, but dogs adapt well to gradual blindness especially when they are in familiar surroundings. The list of possible causes of blindness (both sudden and gradual) include parasites (toxoplasmosis), trauma, optic neuritis, structural anomalies, diabetes, inflammation among other causes (see links below). Regards Dr Callum Turner DVM www.msdvetmanual.com/emergency-medicine-and-critical-care/ophthalmic-emergencies/acute-vision-loss http://todaysveterinarypractice.navc.com/diagnosing-acute-blindness-dogs/
Add a comment to Stella's experience
Was this experience helpful?
Tasha
Jack Russell Terrier
10 Years
-1 found helpful
I have a 10 year old jack Russell who has been very poorly the last 6 weeks . She is lethargic , vomits sometimes and has tremors. She doesn't eat much and has went from 8.6kg to 7.3 in 2 weeks . She had a x rays what showed slight bronchitis. She also had a ultra sound and bloods and nothing . I noticed a rat in the garden the other day and worried she could of transmitted toxoplasmosis. From her symptoms im worried more . But would it show up in the bloods or do the vets have to look for it ? I'm really worried about her im scared im losing her and the vets are saying they don't know what's wrong !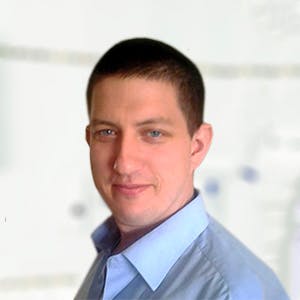 3320
Recommendations
Vomiting, loss of appetite, lethargy and tremors are very vague symptoms and may be caused by many different causes; in older dogs other causes may contribute to the list. Infections, parasites, food allergies, tumours, head trauma or poisoning may cause these symptoms. Toxoplasmosis would need to be tested for separately, there are many diseases and conditions which wouldn't necessarily show up on a blood test; but would need to be specifically tested for. Regards Dr Callum Turner DVM
If she did have it can it be passed on to us . Just i have a 18 month old little boy ?
Add a comment to Tasha's experience
Was this experience helpful?
Ellie
Heeler
7 Years
0 found helpful
Our heeler mix started slowing down, then became extremely lethargic. We have chased our human tails trying to get a real diagnosis. She has tremors, lethargy, muscle weakness: she's been diagnosed with some type of neuropathy. We were led to believe she had Myasthenia Gravis, but she didn't respond to Mestonin. She DID test positive for Toxoplasma, so we will be treating her with Clindamyacin. Does she have a decent chance at full recovery? Also, we have a cat and another dog (no worries, the affected dog doesn't eat cat poop): do we need to worry about them catching any infection from our afflicted animal? And does this sound like Toxoplasmosis is the cause of her symptoms, and not just a secondary infection? Any info would be greatly appreciated. Thanks.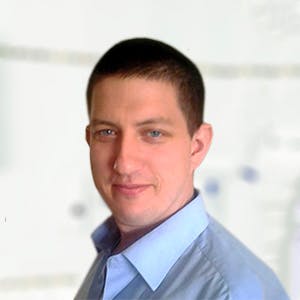 3320
Recommendations
The symptoms which you describe do fit with Toxoplasmosis, clindamycin is an appropriate treatment and recovery may occur in dogs but is case dependent (severe cases may have lasting damage). Other causes like infections, poisoning, myasthenia gravis, neurological disorders etc… may all cause these symptoms which would need to be ruled out by your Veterinarian. Regards Dr Callum Turner DVM
My gsd has got this atm.
Hed on meds for it.
He has lost all movinility in his back legs . Just wondering if this is unheard off
Add a comment to Ellie's experience
Was this experience helpful?
Pepsi
LABRADORE
4 Years
1 found helpful
Our 4 / year old Labrador has tested positive for toxoplasmosis. She started on Clinacin 2 days ago but is paralysed in her left back leg. She has also had 2 infarcts one in the brain one on the spine. Is there any possibility she will walk again? Or are we fighting a losing battle?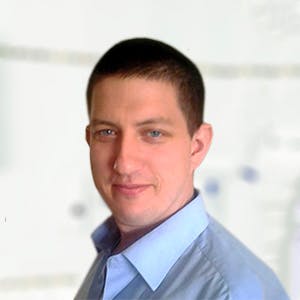 3320
Recommendations
The recovery from the paralysis would be dependent on the blood supply and damage in the area; there are no guarantees that function will return. Usually, if the paralysis is due to the toxoplasmosis you may expect some improvement within two weeks or so but again, nothing is guaranteed; clindamycin is the treatment of choice for toxoplasmosis. Regards Dr Callum Turner DVM
We just got two purebred husky puppies a week ago they are 14 weeks old we got a female and a male. The female has had diarrhea nothing else and very playful and busy we thought it was the food but we have her on a grain free diet. Then someone told me about this the male is fine. Her poop is also mucous. Could it be toxo?
Add a comment to Pepsi's experience
Was this experience helpful?
Puddle
Golden Retriever
3 Years
Puddle is 3+ yr old Golden Retriever. Until this last spring/summer transition, he was a bundle of energy who would play an hour straight and come back demanding more. In <3months dropped to <15minutes play. Then suddenly had 5 episodes of unconsciousness in <10minutes. Blood tests showed toxoplasmosis. Vet demands (w/o tests/proof of source that we destroy cat(Puddle's bestie). Is this really necessary? Will it prevent recurrence? Since all articles I've read point to poor immune system in Puddle shouldn't I be concerned about that cause?
Sweet Texas
American Cocker Spaniel
7 Months
I have a 7 1/2 month old Cocker Spaniel puppy. I noticed his right eye was cloudy, so I took him to my local Vet. He examined "Sweet Texas" (I got him in East Texas), and I was told that he has Parasites in his right eye. He has it a little bit in his left eye, but mainly in the right eye. I am heart broken. I have been referred to an animal Ophthamologist. I am praying for a miracle, if any thing is possible with God, then I am hoping for the best.
Sam
American Pit Bull Terrier
4 Years
My pit mix went from limping to completely paralyzed in a two week period of time. We assumed she had a disc issue and underwent X-rays and an MRI. Both came back clear. A series of blood tests confirmed Toxoplasmosis. We have NO clue how she may have contracted this. During the course of finding the culprit, she was on Prednisone, Gabapentin and she developed bloody stools. After starting the Clindamycin, she started having seizures. She's going on week two of treatments, she's on 4 medications, no signs of improvement yet so our vet just ordered a round of Ponaziril, which needs to be shipped from a pharmaceutical company in AZ. Our baby is still paralyzed and we're living on a prayer right now.