What is Rectal Polyps ?
Polyps have a stem and a round top; they have a mushroom like appearance. Rectal polyps are usually benign but over time can become malignant (cancerous). Polyps that become malignant are then called adenocarcinomas. Rectal polyps in dogs can be small or large in size. If your dog is showing signs of rectal polyps, he should be seen by a veterinarian.
Rectal polyps are abnormal tissue growth on the mucous membrane of the rectum. Rectal polyps can be found in the last section of the digestive tract and may protrude from the anus.
Book First Walk Free!
Symptoms of Rectal Polyps in Dogs
Symptoms may include:
Hematochezia – The presence of bright red blood in the feces.
Straining when defecating
Itchy anus
Scouting on the floor
Feces may have mucus
Dog whimpers/cries while defecating
Causes of Rectal Polyps in Dogs
There is no a set cause for rectal polyps in dogs. The condition does occur more often in middle age and senior dogs. Some researchers believe that there may be a genetic predisposition to rectal polyps in some dogs.
Diagnosis of Rectal Polyps in Dogs
The veterinarian will want to go over the medical history of the dog. If your pet has been seen by another veterinarian, it is recommended that you bring his medical files. The veterinarian will want to make sure that the patient is up to date with his vaccinations. The doctor will want to know what symptoms you have observed and when did they begin.
The patient will then have a physical exam. If the dog is overly stressed and/or scared, the veterinarian may suggest using a muzzle. The dog's weight, temperature, pulse and blood pressure will be taken. The veterinarian will then perform a manual rectal exam. Sometimes the polyps are visible through the external anal opening. The doctor may also recommend taking a fecal exam to rule out parasites (roundworm, hookworms).
If rectal polyps are identified the veterinarian may suggest scheduling an appointment for your pet to have a colonoscopy. A colonoscopy is a diagnostic test, which inserts a flexible tube with a camera into the patient's rectum. This procedure aids to visualize the inner lining of the rectum and colon. During this procedure the technician will also be able to take biopsy samples of the polyps. The biopsies are then sent to a diagnostic pathology laboratory. The results of the biopsy will determine if the polyps are benign or malignant.
The day before the colonoscopy procedure the pet will not be allowed to eat and will need to have an enema. General anesthesia will be administered before the colonoscopy is performed.
Treatment of Rectal Polyps in Dogs
The treatment for rectal polyps is usually surgery to remove the polyps. The veterinarian may recommend having the patient take antibiotics before the surgery to prevent infection. The patient will have bloodwork and a urinalysis before the surgical procedure is scheduled. The diagnostic tests will help ensure that he is strong and in good health to undergo surgery.
The day before the surgery the patient will need to be fasting. You may have to drop your pet hours before the surgery is scheduled. This is because the veterinarian team must have time to prepare your pet for surgery. Patients are given a physical exam prior to surgery, anesthesia doses must be calculated and an intravenous IV must be started to administer fluids and medications.
Recovery of Rectal Polyps in Dogs
The veterinary surgeon will provide you with post-operative instructions. The patient will be prescribed anti-inflammatory and non-steroidal pain medications. It will be necessary that your pet wears a cone; so that he does not lick at the incision. The patient may have limited exercise and must have supervision. It is important that he gets his rest and is not jumping or running.
The veterinarian may recommend applying cold compresses on the incision area. This may help with pain and inflammation. Please be aware that your dog may not have a regular bowel movement for a few days after surgery. The reasons may be because he was fasting prior to the surgery and pain medications can cause constipation. If your dog does not defecate by 4 days after the surgery, please call the veterinarian. He will recommend a stool softener for the patient.
Follow-up visits will be necessary to ensure that the incision is healing properly. Usually patients are seen 14 days after surgery and then again 3 months after that. Patients that undergo a rectal polyp surgery have a good recovery prognosis. Single polyps usually will not reoccur. Canines that had multiple polyps removed may experience the reoccurrence of the polyps.
Rectal Polyps Questions and Advice from Veterinary Professionals
Toto
Yorkshire Terrier
8 Years
0 found helpful
Has Symptoms
Bloody diarrhoea, mucous in stool.
Medication Used
Antimicrobial coccidiostats
When my dog had lots of bright red blood in his stools I finally sent a stool sample off to an online laboratory I found (Wormcount.com) they tested the poo and said he had Coccidia Isospora (Coccidiosis found in dogs) he then had antimicrobial coccidiostats (I think they are called) from my vet, which helped him clear the infection. It's a parasitic infection - not a worm - so not that many people know about it (it's similar to Giardia - both produce bloody diarrhoea (or blood at least, and mucous). Hope this helps someone on here who's dog is doing bloody poo like mine was. He also had a prostatic hyperplasia at the time. He's OK now.

(Sorry this isn't specifically about polps!)
Add a comment to Toto's experience
Was this experience helpful?
Cruz
Golden Retriever
11 Years
0 found helpful
hi, I have an almost 11 years old golden retriever boy. After a saw bleeding from his rectum, I brought him to one vet who said he has a rectal tumor. Then I did all the tests (pre surgical tests) since he was scheduled for a surgery. The vet told me that the only way to find out whether the tumor is benign or malign is to remove it. Still, I needed a second opinion so I brought him to another vet. The second vet examined him and said that he doesn't have a tumor, but a polyp ( based on the fact that the tissue is soft). She suggested that we don't do the surgery having in mind his age. I took the decision not to make the surgery but I am not sure if I have made the right decision. He doesn't have changes in behavior or in appetite, he is still very playful and a happy boy just that he is bleeding from the rectum when he poops. Please let me know your thoughts.
My 14-year-old labrador is having similar issues. Did you find our any more information on treating the issue. How is your dog now? Thanks for your help.
Add a comment to Cruz's experience
Was this experience helpful?
Sadie
Chinese Crested
12 Years
0 found helpful
) have a 12 y/o chinese crested with a diagnosed rectal polyp. She has a history of diabetes/on Vetsulin. She also has been diagnosed with cancer in her blood (not given name of cancer). We found the cancer when doing labs to find out why she had become hypogycemic when she had been well contolled.

The rectal polyp started as rectal bleeding. Over the last few months it has been growing. Now it may protrude and is 1-2 cm. I put on a glove with hydrocortisone on it and push it back in.

She is a poor surgical risk and it may be time to say goodbye to her.

How do I know when the time is right?
Just loved our Chinese Crested Powder Puff and dealt with digestive issues his last year. As long as your sweet Sadie is eating and seems comfortable I would say she still has quality of life and is not ready to leave her earthling body. They say you will know and it seems to be true from the experiences with our many pets over the years. Blessings for giving her a good life🐶❣️
Add a comment to Sadie's experience
Was this experience helpful?
Mob
Australian Cattle Dog
14 Years
0 found helpful
About 10 days ago, 14.75 ACD Mob had a soft stool w/ a mucus string of blood running through it. An in-house fecal exam at his vet's office indicated Giardia and he was given a 5 day treatment. He (finally) pooped 3 days into treatment and ... mucus string of blood. We called the vet and she said to run the course of the treatment and if there is still a string of blood to collect another sample and they would send it to a lab. The lab cleared him of any type of bacteria or parasite so ... Mob had his first rectal exam today! He did not appreciate it but, she found a polyp the size of an English pea. Luckily, no additional medications were added to his list! Since a doggo's poop is sometimes the first indicator that something isn't right, we're pretty good about checking to make sure there were no "foreign matters" in it (in a causal way, not picking through it with tweezers or anything) so monitoring for an increase in the amount of blood or him straining to defecate won't be an issue. In a few weeks he will get his quarterly ultrasound and blood work (liver failure).
I feel okay that this is just something that comes along with a geriatric "kid." The plan is to monitor and re-group if things change. I hope I'm not feeling too confident in the plan but it seems like the right thing to do.
Add a comment to Mob's experience
Was this experience helpful?
Maximus
Dachshund
9 Years
1 found helpful
Has Symptoms
Scouting butt on floor often
Hi My 9 year old doxie has been having bloody stool for the pass two years. Vet believes it is IBD so we have tried everything. We have done all the meds they recommended, all the testing and an ultrasound. Nothing has helped! Recently I had noticed that when he is pooping there is a mass pushing out. I believe it is a rectal polyp, I showed the video I had taken to the vet and they did a rectal exam but do not believe it is a polyp. Should I get a second opinion? Please Help!!!
Add a comment to Maximus's experience
Was this experience helpful?
Mia
American Bulldog
8 Months
0 found helpful
My puppy had a chewing episode last week consisting of sticks and two biro pens all cracked and then spat out everywhere. Then the start of this week Monday or Tuesday she has started bleeding from her bum. It is only a small amount of blood she is not dragging her self on the floor just licking the area no swelling present looks bit red she only seems to bleed after pooping and after hours in bed at night. She is apart from this fit and well still eating all foods and playing and walking as normal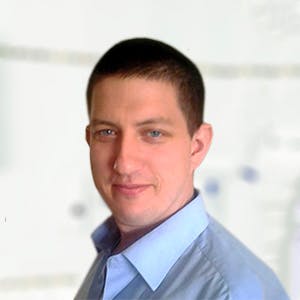 3320
Recommendations
It is possible that Mia is having some issue passing some foreign material or that it is causing some irritation passing through; without examining her and possibly taking an x-ray we cannot determine whether or not there is a partial obstruction or other issue which may be leading to her passing blood. You should keep a close eye on her for the time being and visit your Veterinarian if you have any concerns, the issue doesn't resolve or gets worse. It is also possible that the cause may be due to a different cause including infections, parasites, diet among other causes. Regards Dr Callum Turner DVM
Add a comment to Mia's experience
Was this experience helpful?
Rudy
Mix
5 Years
1 found helpful
My dog had surgery for a rectal polyp on March 30. I adopted him from the shelter. How long does he need to be on any kind of special diet? I feed my other dogs rice and chicken and a special good dry food for sensitive stomachs and allergic dogs, and I'm wondering if I can transition to that now – six weeks later.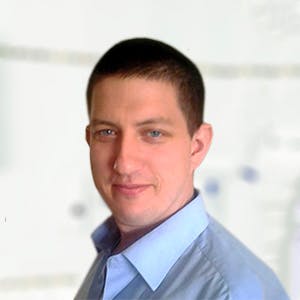 3320
Recommendations
If there are no issues with defecation or any other issues, transitioning to another diet may be done but you need to ensure that there are no issues with defecation; any transition should be done gradually and if you notice any issues you should go back to the special diet. Any doubts you should consult your Veterinarian. Regards Dr Callum Turner DVM
Hello doc,my 10 year old shituzu has multiple polyps in his anus and intestines. His vet has given antibiotics. Is there any natural way to control this inflammation.
The vet's comment was guarded but helpful, as it should be. I am a people physician and I understand that these questions cannot be answered definitively. This dog actually, I found out, had a rectal prolapse, and has an additional tumor found on F/U examination. Also had an intestinal infection, which caused diarrhea. Apparently the concern was not to have any change in the diet that would cause diarrhea to resume—and contribute to any straining—so as to repeat the rectal prolapse. Thank you for doing such a good job!
Add a comment to Rudy's experience
Was this experience helpful?
Daphnie
Dachshund
16 Years
0 found helpful
Hi, my pup Daphnie (dachshund/pug mix) was just seen by our vet and told she possibly has a polyp protruding out of her girly area. They suggested removing it but it comes at a steep price. Also, with her being 16 years old they are hesitant with surgery because of the anistethic and they don't really know if that will take care of it. So, with not being able to afford the suggested surgery and if it would really take care of it what would you suggest I do? I have had her wearing a diaper because honestly it is really gross. I keep the area clean and it has gone from pinkish/red to now turning black. It's like its just shriveling up and gonna fall off. She also smells like roadkill. I thought maybe it was the polyp but it really is just her. Do you have any suggestions on what to do. Financially I cannot do surgery.Thank you!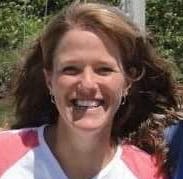 1611
Recommendations
Without examining Daphnie, I cannot comment on the best treatment, but from your description, it sounds like surgical removal of the necrotic mass is the only option for her to get rid of it. Many clinics offer CareCredit to help with unexpected expenses, and that may be an option with your veterinarian. I hope that she does well.
Add a comment to Daphnie's experience
Was this experience helpful?
Poopie
Maltese
8 Years
0 found helpful
We just found out that my 8 year old Maltese has rectal polyps. My current vet says he does not feel comfortable doing the surgery and recommends us go to a specialist. As it will be very expensive and he is most definitely worth it we just had a couple questions regarding having the surgery or not. I would like to know how safe the surgery is and how much it will increase the rest of the time he has. Also what the recovery time is. We would also like to know what it would possibly do to his quality of life if we did not get the surgery. Right now we are having to give him suppositories every other day just so he can have some form of bowel movement.
I appreciate any advice. Thank you!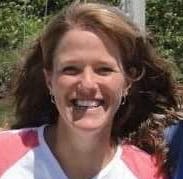 1611
Recommendations
Without knowing more about the location of the polyps, the number and the severity of them, it is very hard for me to comment on the success of the surgery and what the prognosis might be, unfortunately. All of those things factor into the success and outcome of the surgery, and each surgery is different. Since I do not know this information, what would be a good idea would be to have a consult with the specialist, discuss Poopie's particular situation, and get their opinion on what might be expected after the surgery so that you can make an educated decision. I hope that all goes well for him!
Add a comment to Poopie's experience
Was this experience helpful?
Juju
Labrador Retriever
1 Month
1 found helpful
Hello Doctor,

I was told by our vet that our 13 yr. old dog has large polyps in her intestines/rectum. The vet advised against surgery due to her age, and has her on Lactulose Solution. Her blood work was excellent for her age and it's hard to just let her go on without trying something. As usual, finances are an issue. I'm on a fixed income. Please help.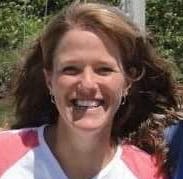 1611
Recommendations
Thank you for your email. WIthout examining Juju, I can't offer any advice other than what your veterinarian has suggested. If they feel that they can manage her condition, medically, that seems like a good option.
Hi how has ju ju been on the lactulose has it helped our 8 year old lab is in the same predicament and just started lactulose today x
Add a comment to Juju's experience
Was this experience helpful?
Bandit
Boston Terrier
10 Years
1 found helpful
Has Symptoms
Bright red blood after deficating
My 10 year old Boston terrier male was diagnosed with a polyup. I was given two options 1. Being I could be referred to a vet that specializes in colonoscopies . This is very expensive not that my dogs life isn't worth it. It affordability for me. 2. My vet said that she could try to pull it out and cut it but she wasn't sure she could extract all of it. Basically it comes down to what is the best option and 400.00 vs 1500.00.
My Boston drips bright red blood when he deficates. Professionally what would you suggest?

Bandits mom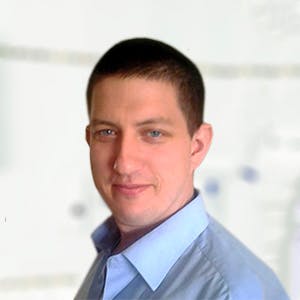 3320
Recommendations
Whilst a colonoscopy would be valuable, in your case when there are financial considerations it may be best to go ahead with the surgery because even with the colonoscopy, surgery would still be required. Without examining Bandit I cannot give you a lot of insight or a specific indication of a way to go but option two may be best for you and Bandit; you should discuss with your Veterinarian their thoughts based on their physical examination. Regards Dr Callum Turner DVM
Thank you for your response. Bandit is scheduled for surgery but it's not until March 13th and he continues to bleed upon defecating is this dangerous to my baby.
Add a comment to Bandit's experience
Was this experience helpful?
Peppy
Jackawawa
3 Years
0 found helpful
If my dog was suffering with polipus in the rectrum is it likely he would only bleed acassionaly my dog has only bled twice in 3weeks the vet suggested a specialist test but it cost to much could it just b colitus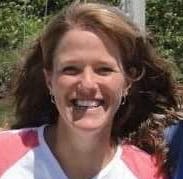 1611
Recommendations
Thank you for your email. If Peppy does have rectal polyps, he may bleed intermittently, yes. He may have colitis. Either way he should be treated to stop the blood in his stool. If you are unable to afford the recommended tests, there may be medication or diet changes that you can do to decrease the inflammation in his colon - it would be best to talk with your veterinarian about different alternatives, and let them know that the specialist is not an option at this point. I hope that you are able to resolve his problems.
I have a 10 yo english bulldog. Female, who is spayed. She goes to potty in the morning and has to movements, the first is normal, then she will come inside, then run out again and continue to defecate, the beginning is normal and the end is runny. My vet just told me she felt something inside during her fecal exam, what can this be?
Hello, my puppy is 11 weeks old (2 months) and has recital polyps! We took him to the vet and she told us to put honey on it ans it would make the swelling go down and when it goes down to push it back in! But the swelling is not going down because he keeps licking the honey and now he's leaking a a small amount of blood! What should we do?
Add a comment to Peppy's experience
Was this experience helpful?
Peppy
Jakawawa
3 Years
0 found helpful
My 3 yearold jakawawa had been loosing bright red blood from his rectum however he doesn't have diaries and his stools are normal 3 weeks ago he was given antibiotic and was fine untill this morning took him to the vets he sugers he have a specialist test witch can cost £1200or more do u think this is needed or could it just b colitis which they said 3 weeks ago how long should I wait to see if it settles down before I decide he should have tests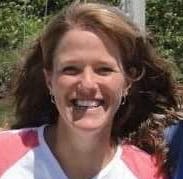 1611
Recommendations
Thank you for your email. Unfortunately, without examining Peppy or knowing more about his history, I am unable to give you an opinion on what course of action might be best for him. If you aren't sure that the tests are needed, it is never a bad idea to have a second opinion, as every veterinarian has different levels of experience and abilities. I hope that Peppy is okay.
Add a comment to Peppy's experience
Was this experience helpful?
Sebastian
Shiba Pin
17 Years
0 found helpful
My dog is Sebastian a 17 year old Shi tzu. He has the rectal polyps. He has been treated with a cream (animax ointment) nystatin-neomycin sulfate-thiostrepton-triamcinolone acetonide ointment. It helps but of course doesn't heal. The Dr. thinks he could be too old for surgery and doesn't want to put him under. I'm afraid it will eventually become cancer. He has never been nutered. He also has a small tumor in one of his testicles. Should I try another vetinarian? What is your opinion?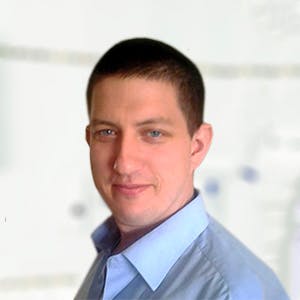 3320
Recommendations
At 17 years old, surgery may be risky and needs to be considered carefully by your Veterinarian before deciding to proceed; but age isn't the only limiting factor, we also need to consider liver and kidney function as well as heart health. If you are thinking about surgery (which I think isn't worth the benefit versus risk balance), consultation with another Veterinarian may help you to decide. Regards Dr Callum Turner DVM
Add a comment to Sebastian's experience
Was this experience helpful?
Ebi
Chihuahua
11 Years
1 found helpful
My 11 year old female Chihuahua has a small reddish spherical growth around 2 mm in diameter protruding from her anus. There is some slight bloody spotting when I wipe her with tissue paper. After examining her externally only, her vet says it could be rectal polyps and suggested removal through cauterisation. The vet says that the surgery only requires sedation and not full GA. I've scheduled her for surgery in 5 days' time but am worried since there wasn't any blood work done and her being such a tiny senior dog. Is it safe to put her through the surgery?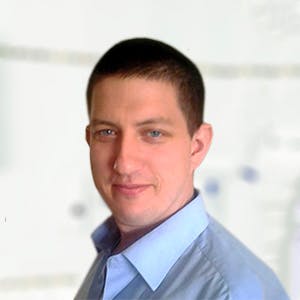 3320
Recommendations
Sedation is not as risky as full general anaesthesia and is a method of choice for elderly patients requiring certain minor surgeries and other procedures (simple dental etc…). Pre-anaesthetic blood tests are best for general anaesthesia, but would be valuable in any case. Regards Dr Callum Turner DVM
Add a comment to Ebi's experience
Was this experience helpful?
Lucy
Boxer
3 Years
0 found helpful
I have a 3 year old female Boxer. She has blood in her stool and little drops of blood on her behind after she poops. The vet did an internal exam (he came out with a bloody finger) and he first diagnosed Lucy with a hemorrhoid and put her on Amoxicillan and another med (can't remember the full name, but it starts with an M) it's to prevent infection. She was on these 2 meds for 7 days along with soft food. Took her again after a week, doctor mentioned a possible polyp and gave her another 7 days of the same meds. She has been gaining weight, very active, not in any pain. Just the blood in the stool. We observed it's at the tail end of her stools. No worms or parasites (we had a stool sample tested by the vet too). Should i change vets? I'm so worried about her!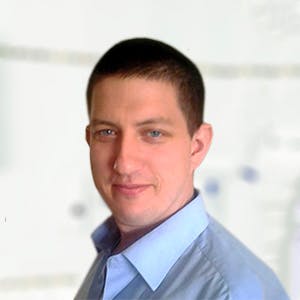 3320
Recommendations
Since Lucy is still active and isn't showing any signs of illness apart from the blood in the stool, it may be colitis (other causes like poisoning, polyps and tumours are still possible); colitis is inflammation of the colon which may lead to bleeding and may be caused by dietary changes, parasites, stress and other causes. Whilst a parasite faecal test was negative, whipworms may not always shed eggs which may lead to a false negative result; a high fiber diet may help with the transit of digesta through the colon. If you are having concerns about the treatment given, a second diagnosis may help to ease your mind. Regards Dr Callum Turner DVM
www.vetary.com/dog/condition/colitis
Hi luceyI'm having similar problems with my 3 year old jackawawa the vet has said the same thing to me can Iask how is he now does the bleeding acur often peppy have had 2 bleeds in 3weeks his stools seem normal and there is nothing else wrong with him I do wonder if this test is necessarily as he hasn't had any other tests but was give antibiotics the first time it happened
Hi Lucy! I am having the same issues with my 10 month or French Bulldog. Have you had any success with any treatment so far??? My vet is advising me to see a specialist for a colonoscopy, however that is upwards of 3k!! We just can't afford that. Whatever info you could give would help!
Add a comment to Lucy's experience
Was this experience helpful?