What are Tibial Tuberosity Avulsion Fractures?
Tibial tuberosity avulsion fracture usually occurs in younger dogs due to the area of the tibia not being fully fused to the rest of the bone. Puppies diagnosed with this type of fracture usually have had some sort of trauma such as falling from a couch or bed and landing with the knee flexed. This can tear the bone fragment from its normal position. If left untreated, a tibial tuberosity avulsion fracture can result in poor function of the knee joint or the entire leg.
Young puppies of any breed can be susceptible to tibial tuberosity avulsion fractures. Small breed dogs, especially toy breeds of any age can also have a tibial tuberosity avulsion fracture occur if they fall or jump off of furniture or steps.
The tibial tuberosity attaches the patella to the tibia with a strong tendon of the quadriceps muscle group. A fracture of the tibial tuberosity can result in an avulsion fracture and pull the quadriceps muscles. An avulsion fracture happens when a bone has been broken and a fragment of the bone is being separated by the pull of an attached muscle or tendon.
Book First Walk Free!
Symptoms of Tibial Tuberosity Avulsion Fractures in Dogs
Dogs, especially puppies, can come up with bumps and bruises from any number of causes. However, if you notice that your puppy or young dog has taken a spill and is not acting like his normal self, call your veterinarian for an assessment. Any of the following symptoms should be taken seriously and your dog should immediately see a veterinarian.
Sudden onset of lameness on a hind leg
Refusing to bear weight on a hind leg
Pain in the joint or leg on a hind leg
Swelling around the front of the knee joint on a hind leg
Causes of Tibial Tuberosity Avulsion Fractures in Dogs
Tibial tuberosity avulsion fractures are caused by some form of trauma. They can be difficult to prevent, however, some preventative measures can be taken such as not allowing puppies or small dogs on furniture unsupervised.
Be careful not to drop puppies or small breeds of dogs when holding them and never allow them to jump on or off furniture. If you have a lot of steps in your home, pick your puppy up and carry them up or down the stairs.
Diagnosis of Tibial Tuberosity Avulsion Fractures in Dogs
When you take your dog in for an examination by your veterinarian, provide as much information as possible including medical history and if you witnessed falls or stumbles. Your veterinarian will perform a physical exam and an orthopedic evaluation to determine the extent of damage that has been done.
Your veterinarian will palpate the injured leg. The leg will be painful to your dog when it is flexed or extended. Swelling may be present and the patella may be higher than usual since it is no longer attached firmly to the tibia.
X-rays and other imaging scans will give a definitive diagnosis. Both legs will be x-rayed so a comparison can be made and the exact displacement of the bone fragment can be found.
In most instances, the tibial tuberosity avulsion fracture is the only medical problem, therefore, blood work will only be needed in the event of surgery. Any dog undergoing general anesthetic should have blood work completed to ensure that they are healthy enough to undergo surgery.
Treatment of Tibial Tuberosity Avulsion Fractures in Dogs
Generally, for a tibial tuberosity avulsion fracture, surgery is the best treatment. Some veterinarians may opt to rest the leg if the avulsion fraction does not look severe to give the swelling a chance to subside. Casting the leg may also be an option if the displacement is minimal.
Surgery will entail putting the bone back into its correct position to keep the quadriceps muscles from continuing to pull the bone fragment out of place. Your dog will be placed under anesthesia and pins and/or wire will be used to correct the fracture. After the bone has been put back into place x-rays will be taken to ensure that the realignment of the bone is correct.
Recovery of Tibial Tuberosity Avulsion Fractures in Dogs
Post surgery care will be required and some veterinarians will expect your dog to remain at the hospital overnight or for a few days for close monitoring. A padded bandage on the leg will be required to keep the incision site clean. Anti-inflammatory medications and antibiotics may be prescribed as well as pain medications.
During recovery from surgery, swelling or redness need to be watched for and any abnormal drainage from the incision site to ensure that the wound is healing properly. If you notice anything unusual, contact your veterinarian immediately. Stitches or staples will be removed about 10 – 14 days following surgery. Exercise should be kept minimal for about 6 weeks following surgery. Your veterinarian will give you detailed instructions that need to be followed exactly to ensure that your dog fully heals from the tibial tuberosity avulsion fracture and the consequential surgery.
Tibial Tuberosity Avulsion Fractures Questions and Advice from Veterinary Professionals
Ibra
Australian Shepherd
5 Months
0 found helpful
I have a five month-old Australian Shepherd who has a tibial tuberosity avulsion fracture and our orthopedic surgeon would like to place pins and wire. I am worried about his growth afterwards, the surgeon did state that his leg would not grow longer after the pins are placed but that he does not anticipate our Aussie's legs growing more than another centimeter. I disagree that he will not grow anymore, but will the surgery really hinder growth of the leg in length?
Add a comment to Ibra's experience
Was this experience helpful?
Carli
Shorkie Tzu
5 Months
0 found helpful
My 5 month old Shorkie jumped off the bed which was really normal for her and we didn't think much of it until we noticed she was limping and not bearing any weight on her left hind leg.
Our normal vet recommended us to a higher vet hospital further away. They confirmed it was a tibial tuberosity avulsion fracture and opted to do surgery. About two hours after leaving her there we got a call saying that they decided that her knee and tibia were strong enough and they ended up just casting it. Shes currently still casted I've read a lot about how surgery is normally better to fix this, so I can't help but be worried that this approach isn't going to work.
Add a comment to Carli's experience
Was this experience helpful?
Glow
Pit bull
16 Weeks
0 found helpful
Hi - My 16 week old puppy has just been diagnosed with a tibial tuberosity avulsion fracture. She is a very large breed and growing at an exponential rate. She already weighs 36 lbs. I have been referred to an orothopedic surgeon for discussion by my vet but I am deeply worried about a surgical fix on such a young dog with so much remaining growth potential. Her mom is 70 lbs and as she is a rescue mutt, I have no way of knowing the other side of her parentage. But I have had her since she was two weeks old and her growth rate has been astonishing. Any advice would be greatly appreciated. Thanks.
Add a comment to Glow's experience
Was this experience helpful?
Kujai
Chihuahua
5 Months
0 found helpful
I have a chihuahua long hair 5 months old and recently she fell backwards trying to jump on a chair. She was diagonised with a tibial avulsion fracture and the vet gave me two options conservative treatment or surgery to put three pins. She is her normal self and she has been lifting her leg a bit but the majority of the time walking on it. Do you still recommending the surgery? I am worried because of all the anastetics and procedure and she hasn't been in great deal of pain.
Add a comment to Kujai's experience
Was this experience helpful?
Rooster
Yorkshire Terrier
8 Months
0 found helpful
Hello All! My 8 month old Yorkie suffered from this injury (tibial tuberosity.. ). I've read thru everyone else's questions about recovery and it's a relief that I'm not the only one with a million questions. However, my concern is the long term effects of all the tranquilizers and sedatives I'm having to put Rooster on to keep him quiet. Some days they work great, some days he seems a little aggressive and not my sweet puppy he usually is. Its breaking my heart to see him so glassy eyed and confused. He is on trazodone and Ace. Is there a chance of long term side effects from all this medication for 6 wks? Thank you for your time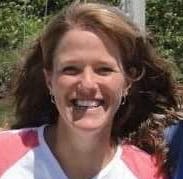 1611
Recommendations
Sedatives can alter dogs behaviors dramatically, but don't tend to have any long lasting effects. Once Rooster is healed and off these medications, your sweet puppy will return!
Add a comment to Rooster's experience
Was this experience helpful?
Bella
Beagle boxer
7 Months
1 found helpful
My dog had a tibial avolsion fracture at 4 months old on her left hind leg with surgery. She has healed and is 7 1/2 months old. What is her risk for having the same injury on the other leg? Are certain breeds predisposed to this injury? We don't know exactly how she sustained the injury as she was in a crate at a kennel when it happened but it was likely from jumping. She had an episode of sudden limping with her right leg this Sunday when playing with another dog at a dog park, but she recovered from this by the next day but we are still worried. Should we limit her activity until she is a little older until her bones are completely fused? She is a mix breed likely boxer and beagle mix and is currently about 35 lbs, thank you for your help!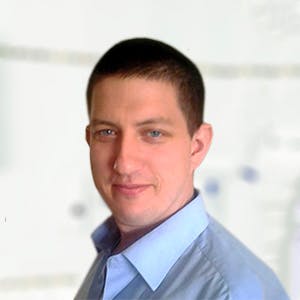 3320
Recommendations
Typically tibial tuberosity avulsion fractures occur in larger breed dogs between four and eight months of age (although it may occur up to twelve months), it would be good to keep an eye on Bella's activity especially if she has been showing signs of pain or limping. Giving her gentle exercise may be best until she is over a year old. Regards Dr Callum Turner DVM
Add a comment to Bella's experience
Was this experience helpful?
Buddy
Pit bull
6 Months
-1 found helpful
Has Symptoms
limping and swollen knee area
My 6 month old pit bull suffered a tibia and tibial tuberosity avulsion. Surgery was suggested as treatment from our vet. After surgery my main concern is will he be able to be back to his normal self. With no limp in the leg or disfigurement. Also would he be prone to breaking that area in his leg again in the future because it was broke once already?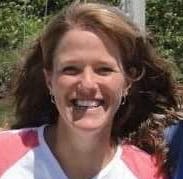 1611
Recommendations
Thank you for your email. Without knowing more about Buddy's injury, I'm not sure whether he will be prone to the injury again, as I'm not sure if it was a traumatic event, or a confromational problem. It would be best for you to ask your veteirnarian what his prognosis might be after the surgery, and if he is prone to having this injury occur again or whether it was a one-time traumatic event. I hope that all goes well with him.
Add a comment to Buddy's experience
Was this experience helpful?
Anakin
Pomchi
5 Months
0 found helpful
Our 5 month old Pomchi fell off the bed while sleeping and our vet took x-rays and told us he has an avulsion fracture to his tibia and would require surgery. My question is about quality of life after a surgery to repair this. Is he young enough that he will most likely return to full normal use of his leg after time? Or will he suffer from this his whole life? It's not my first dog, but my first toy breed and I know how delicate their bones can be so I'm not sure how it will effect him. He is still young but almost at his full weight (he's 9lbs now) so hopefully this surgery wont cause him lifelong discomfort.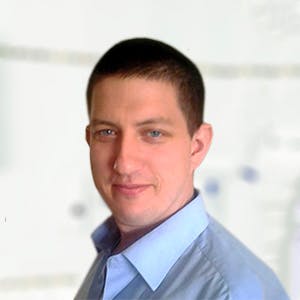 3320
Recommendations
Generally this surgery has a good success rate, the tuberosity is fixated back and there are minimal long term complications; you would need to speak with your Veterinarian about the details but smaller dogs do well due to low weight and stress on the joint. Mild cases may only require medical therapy, but surgery is the treatment of choice. Regards Dr Callum Turner DVM
Add a comment to Anakin's experience
Was this experience helpful?
Harry
French Bulldog
10 Months
-1 found helpful
My puppy French Bulldog has Tibial Crest Avulsion Hint and he's sometimes limping holding his leg up after 6month after op, no sighs of pain,no swelling, eating and playing well ,full of energy. The Vet said "it's all fine ,he's recovering well " but I'm concerned, it's very stressful for me. How long does it actually take to heal ???? Will it ge better ever???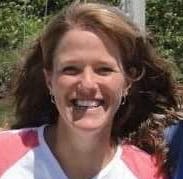 1611
Recommendations
Thank you for your question. I'm not sure if Harry has surgery to repair the avulsion? Without knowing more about his situation, I'm not sure how to advise you on how long it will take to heal or if he will always have a lameness - that would be a great question for your veterinarian, as they have seen him, know what treatments he has had, and will be able to address your concerns and questions.
Add a comment to Harry's experience
Was this experience helpful?
Iilly
West Highland White Terrier
3 Years
1 found helpful
My dog is a 3 year old westie/ schnauzer mix and had fractured her tibia falling off the bed when she was a few months old and had surgury on it. Now she is having issues as of a month ago where she will hold her leg up for about a week then start bearing some weight on it again this is the 2nd time this has happened so I took her to her normal vet who did the surgury yesterday. He couldn't diagnose exactly what the issue was because there is no swelling and she doesn't cry or have issues when he manipulates it other then when she sits she won't extend the leg outward. He also mentioned that when he had went in and took the pins out he accidently left the wire in there. Which you can feel protruding out the front and side of her knee which almost feels like a sharp shard of bone. He believes that it isn't the issue and dogs can go a lifetime without issues and that she is just getting arthritis in her leg. I feel she is so young to have arthritis and hasn't had issues until now. Can that wire just sitting in there be causing pain to her leg or if she tweaks it a certain way be scraping or getting stuck somehow? And also can the wire itself sitting in there cause arthritis to her knee? I'm really confused and worried and want to make the best decision here. They won't cover taking out the wire...I would have to pay that portion again even though it should of been out in the first place and arthritis so young in a healthy dog is worrisome to me. Also is there anything I can give her to help strengthen her joints that would help?!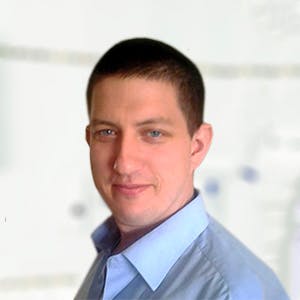 3320
Recommendations
Any wire left in after the second surgery shouldn't be directly affecting the joint; it is right that some animals spend their whole life with bones wired together (usually because it would be too troublesome to remove). I do not want to get into whether or not your Veterinarian should remove the wire and whether they should cover the cost or not; if the wire on x-ray is in position, there is no real value to remove it. People freak out when they are told their young dog has arthritis but it is more common than people think; initial management can be tried with supplements like glucosamine, chondroitin and omega 3 fatty acids before trying medical management. Regards Dr Callum Turner DVM
It was during the 1st initial surgury and when he went in and removed the pins he accidently forgot to remove the wire. She was only a few months old at the time so as she grew up that wire has been in there which was another question.. could it cause more harm now going in and removing it since she has grown into her adult self with that in there possibly? I totally understand accidents happen and I know he is a great vet and I can only imagine the stress and pressure vets are under and also doing surgury on very small animals cannot be an easy job. I just wanted to get a 2nd opinion. He prescribed some anti inflammatorys (rimadyl) which seems to help her feel better some. Im really interested in the supplements you are talking about and was hoping something like that could help or would be well worth trying before going into bigger procddures. Where would I find those supplements at?
Thankyou so much! It's always stressful when it comes to our pets and I feel better getting another opinion.
Add a comment to Iilly's experience
Was this experience helpful?
Jessie
EnglishStaffrdshire
6 months
1 found helpful
Our 6 month staffy went to the vet to be desexed. After recovering from the operation, she was placed in a run where she sustained a tibial crest injury. This has shown up on the vet's x ray.
She is lame and has pain when the area is examined. The vet recommends a conservative approach as the separation appears small. We are worried about long term complications for our pet if it is not fixed properly, and would like surgery to be performed to correct the injury if this is determined necessary. We are very upset that this has happened while going for a routine surgery such as spaying as it has caused our little dog unnecessary pain and complications. Any advice please?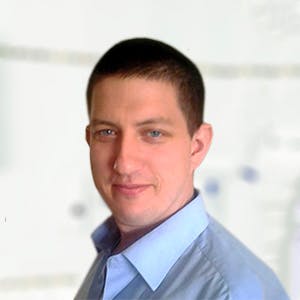 3320
Recommendations
We prefer not to perform surgery if conservative treatment will be just as effective; with injuries like this, rest and support is usually just as effective as you are also not introducing any foreign objects for internal fixation. I would highly recommend following your Veterinarian's advice, if you have doubt you may ask another Veterinarian in your area for their opinion. Regards Dr Callum Turner DVM
Add a comment to Jessie's experience
Was this experience helpful?
Duke
Staffordshire Bull Terrier
1 Year
0 found helpful
Hello, I'm an RVT and I have a three legged dog that has a tibial tuberosity avulsion. The proximal head of the tuberosity is still attached, it's the distal end that has fractured off. Because of him being a rear leg amputation already we are opting to rest him, give NSAIDS and see how he does. What would happen if it completely avulsed? Being a three legged dog, would surgery be safe for him? Thanks!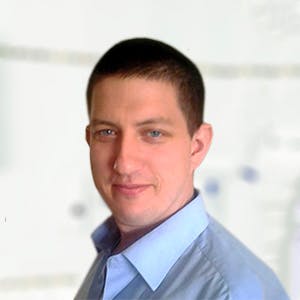 3320
Recommendations
I understand the approach of medical therapy, but given that the remaining limb has to act for two limbs it may be that surgical correction is the best course of action long term. Obviously either with NSAID or with surgery, strict cage rest will be important so that the pressure is reduced from the tuberosity. Depending on the severity, surgery may still be the best way to go. Regards Dr Callum Turner DVM
Add a comment to Duke's experience
Was this experience helpful?
Lucy
Lab mix
4 Months
0 found helpful
Hi. Our four month old lab mix suffered an avulsion fracture of her right hind tibia with moderate displacement. Our vet who will perform the surgery will place two pins and a wire to anchor the bone back into position. He says these will be permanent fixtures. Given her age and location of the fixation, shouldn't the wire and pins be removed eventually so that she can grow appropriately? We have concerns for the hardware to migrate over time and create further issues.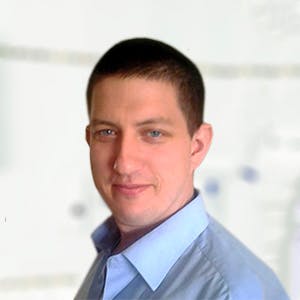 3320
Recommendations
It is normal in dogs Lucy's age that the fixation 'hardware' will remain in place and not removed. The chance of migration is very minimal and not to be of any concern. There are different methods of fixation, but I would agree with your Veterinarian to leave the pins in place. Whilst migration of pins may occur; angular limb deformities and breakage of the wire (during healing) is more of a concern. Regards Dr Callum Turner DVM
Add a comment to Lucy's experience
Was this experience helpful?
Josie
Collie mix
11 Years
0 found helpful
Has Symptoms
Tired and unable to walk on leg
Will a
Supralenoid testrosity fracture heal without surgery in an eleven year old dog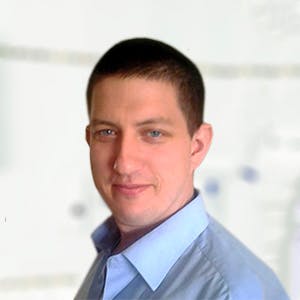 3320
Recommendations
The supraglenoid tuberosity is located on the scapula (shoulder blade) and not the tibia (the page subject); just to clarify for other people reading this page. The problem with the supraglenoid tuberosity is that it is the origin for the biceps brachii muscle which causes the fracture to be displaced making it impossible to heal without surgical correction regardless of age; it is normally pulled by the muscle slightly out of position. Regards Dr Callum Turner DVM
Add a comment to Josie's experience
Was this experience helpful?