What is Fabric Softener Poisoning?
Our furry family members, and canines in particular, are very curious creatures and often explore with their mouths. Because of this, they may get into household products that are within their reach but are not suitable or safe for their consumption. Fabric softener is one of the products that may be accessible, and often pet owners do not realize the dangers they are inadvertently exposing their dog to. Fabric softeners can cause injuries to our pets similar to those experienced with an alkaline toxicity. The effects can be severe and range from mouth ulcers, to vomiting and seizures. Because of the severity in symptoms, the importance of getting your dog to the veterinary clinic after exposure to fabric softener must be taken seriously. Cationic detergents can cause injury as drastic as fluid in the lungs and collapse. In many cases hospital treatment and supportive measures will be necessary.
Cationic detergents are corrosive meaning they can cause injury to mucus membranes, the eyes, and the skin. This compound is known to be highly toxic to our pets and is found in fabric softeners (liquid, pod, and dryer softener sheets). Cationic detergent poisoning can produce inflammation, irritation, and systemic problems for your dog; veterinarian care is essential after exposure.
Book First Walk Free!
Symptoms of Fabric Softener Poisoning in Dogs
Symptoms of fabric softener poisoning may range in severity due to the place of exposure, type of product, and length of time that the product was available to your pet. For example, if your pet walks through a spill of liquid fabric softener the effect will differ from an incident where your dog chews on a dryer softener sheet.
Skin exposure
Redness
Swelling
Ulcers
Pain
Oral exposure
Burns
Ulcers
Loud breathing
Wheezing
Vomiting
Inflammation such as swollen tongue
Drooling
Cough
Lethargy
Depression
Gastrointestinal discomfort
Ocular exposure
Excessive tearing
Corneal injury
Redness and inflammation
Swollen closed eyes
Pets who experience significant poisoning may exhibit additional symptoms including muscle weakness, fluid in the lungs, collapse, central nervous system depression, seizure, and coma.
Types
Fabric softener poisoning will cause damage in ways, classified as dermal (skin), ocular (eyes), and oral (mucus membranes of the mouth and throat).
Causes of Fabric Softener Poisoning in Dogs
Cationic detergent exposure can range from local corrosive injury to systemic effects that can cause damage in many areas of the body
Damage is instantaneous and occurs before treatment can commence
A pet can walk on the site of a liquid fabric softener spill and experience harsh dermal exposure
Additional harm can occur when the dog licks the product off the feet and fur
Ocular damage can happen if the canine wipes his eyes with a saturated paw
Dermal effects can be more severe with broken skin or prolonged contact
Fabric softener sheets can be ingested
Fabric softener pods can be bitten, and the fact that they are highly concentrated and under pressure means the product can spray upon impact into the mouth and throat
Diagnosis of Fabric Softener Poisoning in Dogs
Diagnosis will depend on the poisoning case. For example, a dog who has had a dermal exposure may now have an oral and ingestion presentation after licking the product from the fur. In any case, as soon as you realize that your dog has had contact with a fabric softener product, wash the area with water and try to encourage your pet to drink water. Bring him to the vet immediately. In these instances it is difficult to keep a calm demeanor and presence of mind, but if possible bring the fabric softener packaging with you or take a picture of the product with your cellular phone.
When you arrive at the clinic, the top priority will be to stabilize your pet as the diagnostic process takes place. Contingent upon the immediate health of your dog, the veterinarian may take blood tests (white blood cells may be elevated) and a physical examination could be in order, to assess the damage to mucus membranes. When there has been a poisoning by fabric softener, vomiting is never induced, nor is active charcoal or lavage used due to the very possible reality of additional damage to the stomach, esophagus, trachea and throat because of the corrosivity of the product.
Treatment of Fabric Softener Poisoning in Dogs
Treatment will be entirely supportive due to the fact that there is no antidote to fabric softener poisoning. Intravenous fluids will most likely be needed to reduce seizures, vomiting, and pain. The administration of antibiotics (with severe ulceration), anti-inflammatories, and gastroprotectants will be necessary as well. If required, flushing of the eyes and washing of the skin will be done. Respiration therapy and measures such as placing a tube through the stomach wall (for nutrition if the stomach or esophagus are burned and raw) could be needed. Unless the situation is mild, as in a case of light exposure on the skin, hospitalization will be needed.
Recovery of Fabric Softener Poisoning in Dogs
The recovery for a pet who has had a poisoning episode could be lengthy. If there is extensive ulceration of the mucus membranes or eye damage that needs ointment, frequent follow-up visits will be in order to ensure recovery is on track. Your beloved pet may be fragile over the next few weeks and months; tender care and patience will be necessary. Keep in constant communication with the veterinary clinic and do not hesitate to ask them for advice or assistance as you aid your dog in his recovery. As for safety around the home, be extremely vigilant as a pet owner with every household product that can cause a potential toxicity.
Fabric Softener Poisoning Questions and Advice from Veterinary Professionals
Missy
pitbull
12 Years
0 found helpful
Has Symptoms
Panting,wheezing, fatigue
Panting,wheezing,no energy,wont sleep
Can someone please email me back as soon as possible. Right now it's 6:50 a.m. eastern time zone and yesterday morning round 20 hours ago my dog was chewing on a fabric softener dryer sheet. She did not eat any of it but did have it in her mouth and all of the sudden out of nowhere last night around 8 p.m. she started acting really funny and highly difference. I took her out to use the bathroom she did both and came in and continue to shaking almost like bad anxiety next she started wheezing and has been panting and wheezing almost like she's struggling to breathe ever since around 1 in the morning. However the panting comes and goes intermittently. It has not stayed steady but at the same time it has not stopped for more than a half hour at least every 30 minutes she starts panting and wheezing again and honestly sounds like she's almost having trouble to breathe but I'm not sure and I'm scared so I looked up about dogs eating dryer sheets and seen this. She pooped three times already and peed 4 times in the last 6 hours I tried to get her to drink water she's drinking it on and off and on Watch and she also feels a very very warm like a fever. And her eyes almost looked scary like bug-eyed like real big they're not red but they do look wide open and dilated please help me soon as possible and get back to me with advice thank you so much
Add a comment to Missy's experience
Was this experience helpful?
Boomer
pit bull terrier
11 Weeks
0 found helpful
My 12 lb - 11 week old puppy just ate part of a dryer sheet, and vomited shortly after. He ate this around 12am last night, and it's only 10am today. He hasn't pooped today so far and won't eat. He's also very sleepy. Thank you.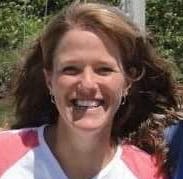 1607
Recommendations
Thank you for your email. Dryer sheets can present a couple of challenges - the sheet itself can be irritating to the stomach and intestine and Boomer may need medications to protect his stomach lining. The sheet can also potentially form a blockage. If he is still quiet, is having trouble defecating or is vomiting and still not eating, it would be best to have him seen by your veterinarian for an exam, and possibly an x-ray to see what his intestines are doing. I hope that he is okay.
Add a comment to Boomer's experience
Was this experience helpful?
Spot
Jack Russell Terrier
1 Year
0 found helpful
My friend rubbed fabric sigtner wipes on his dog and accedently nicked the dogs eye lid, now the dog keeps clossing his eyes like he is sensetive to light and they are verry watery we flushed his eyes with water it seems to work, but some moments later he keeps shutting his eyes like he is sensati e to light what can we do? There are not vet hospital open around my house today.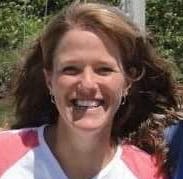 1607
Recommendations
Thank you for your email. If Spot has had an injury to his eye, he should be seen as soon as possible by a veterinarian. Your veterinarian should have an after hours number on their answering machine so that he can be seen today. Without examining him, I'm not sure if he has a minor irritation, or a corneal ulcer. If he is squinting and seems bothered by it, he should be seen. I hope that all goes well for him.
Add a comment to Spot's experience
Was this experience helpful?
Nickie
Chihuahua
4 Years
0 found helpful
There was Downey unstoppables that had fallen on the ground, I picked up most of them but not sure if any were still on the floor, I didn't see my dog eat any but she was sniffing in that area. Not 100% positive if she ate one. She had a treat and drank water. She's sleeping now but this happen about 20 minutes ago.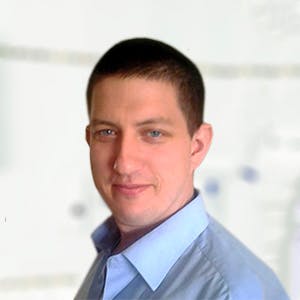 3317
Recommendations
Needed to Google Downy Unstopables as I had no idea what they were, now I can see that they are like coloured lentils. Generally after the consumption of products like this we would expect some gastrointestinal upset including abdominal pain, vomiting (we don't like vomiting in these cases as it may cause more harm coming up than going out the back), diarrhoea, loss of appetite among other symptoms. If Nickie is sleeping and isn't in any distress it is likely non were consumed; look out for changes in eating, drinking and defecating habits. If you have any concerns visit your Veterinarian to be on the safe side. Regards Dr Callum Turner DVM
Add a comment to Nickie's experience
Was this experience helpful?
Louie
Labrador Retriever
8 Months
0 found helpful
My puppy ripped up a box of dryer sheets while we were gone! He seems to be ok but he only ate them about 3 or 4 hours ago. He chewed on a lot of them but didn't swallow one whole, he only tore pieces off of them and swallowed those! Is my dog going to get very sick or die?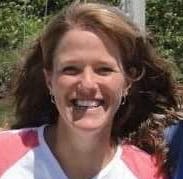 1607
Recommendations
Dryer sheets can cause ulceration and burns to the mouth and GI tract, and Louie may need medical therapy if he starts showing any signs of vomiting, diarrhea, pawing at his mouth, drooling, or not wanting to eat. There is also the possibility that the sheets will cause an intestinal blockage. If he starts to show any of those signs, it would be best to have him seen right away by a veterinarian.
Add a comment to Louie's experience
Was this experience helpful?
Sasha
Siberian Husky
1 Year
0 found helpful
My husband used fabric softener & water (1 cap fab softener to 1 qt of water) to get wallpaper off the wall. Our dog was liking the wall. She's now throwing up clear liquid a lot--it started 1 day after she liked the wall with the mixture on it. She's always eating/licking something she's not supposed to! Not sure if licking the fabric softener that was diluted would cause such severe clear vomiiting or not.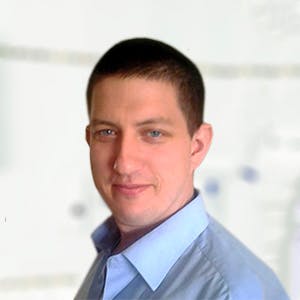 3317
Recommendations
Most cases of fabric softener poisoning result in severe gastrointestinal symptoms normally within a few hours of ingestions not a whole day; different brands, products and fragrances have different ingredients but I would highly recommend you consult the Pet Poison Helpline for more information. Regards Dr Callum Turner DVM www.petpoisonhelpline.com
Add a comment to Sasha's experience
Was this experience helpful?
Sadie
Standard Poodle
5 Years
0 found helpful
I have a white standard poodle age 5 she is very energetic this morning she was laying on our bed and looking at me she started twitching and wobbling. I called her and she was stumbling and twitching. It appeared it could have been some sort of mild seizure. I do put the Downy unstoppables in my wax warmer at home could this be affecting her in a negative way?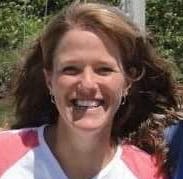 1607
Recommendations
It is unlikely that the wax warmer caused her to have any neurologic side effects. It would be a good idea to have her examined by your veterinarian, and they may want to check some lab work for her to make sure that everything is okay. She may not do that again, but if she does, she may need further testing or treatment. I hope that all goes well for her.
Add a comment to Sadie's experience
Was this experience helpful?
Cutty
Chihuahua
13 Years
0 found helpful
My dog ate a week old fabric softener sheet yesterday and he wasn't feeling well this morning. He had diarrhea and he threw up his breakfast. Should I be worried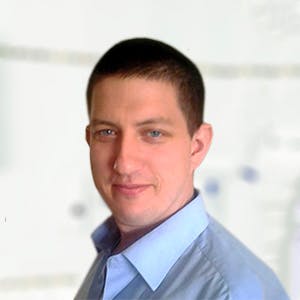 3317
Recommendations
Dryer sheets or fabric softener sheets are toxic to dogs, especially if consumed; you should visit your Veterinarian for an examination or call the Pet Poison Helpline. At this point, there isn't anything which may be done at home. Regards Dr Callum Turner DVM www.petpoisonhelpline.com
Add a comment to Cutty's experience
Was this experience helpful?
Bo
Bernese Mountain Dog
6 Months
0 found helpful
My dog ate a piece of USED fabric softener sheet. How worried should I be about the chemical exposure? Googling the situation said that USED fabric softener sheets have little chemical left in them and the main concern would be blockage.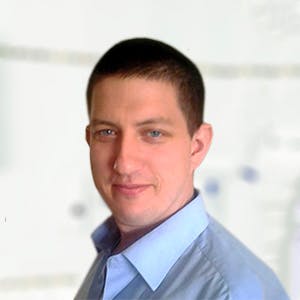 3317
Recommendations
Intestinal obstruction is a concern with these sheets, once they are used there is little chemicals left on them but that doesn't mean that they won't cause a poisoning event (varies from product to product). You should keep a close eye on Bo and look for the sheet to pass; thankfully Bo is a larger dog so the chance for obstruction is lower than for a smaller dog. If you have any concerns or Bo displays some symptoms, visit your Veterinarian immediately. Regards Dr Callum Turner DVM
Add a comment to Bo's experience
Was this experience helpful?
Buttercup, Bear & Barkley
Chihuahua mixed & Rottweiler
5 Years
0 found helpful
A few days ago a small spray bottle (about 1 cup of water with fabric softener drooped in my dog's 50lb food bag. I didn't know it was in there until a few hours later giving it time to seep into the food. Most of the cup was gone out the bottle by this time. I didnt go get more food because it was a brand new bag and i figured it wouldnt be that bad. I decided to search the harm fs causes and now I'm concerned. My question is since it was diluted and it went through a huge bag mixed up, would it still be harmful for my 3 dogs?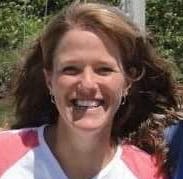 1607
Recommendations
Thank you for your email. It would be a good idea to throw that bag of food away and buy a new bag that hasn't been contaminated with the fabric softener. If any of your dogs show any signs of oral or GI irritation, vomiting, diarrhea, lethargy, or not wanting to eat or seeming that their mouths are painful, they should be seen by your veteinarian immediately for treatment.
Add a comment to Buttercup, Bear & Barkley's experience
Was this experience helpful?
Jed
Miniature Pinscher
13 Years
0 found helpful
Hello - My dog had eaten a small amount of rice that had been used to absorb some carpet cleaners and mostly Downey fabric softener deluted with water (1:1) and then sparyed on an area of the living room rug that was sprayed with the intention of removing a bad odor from a previous spill which happened months ago. Do you think that the rice that was used to absorb the moisture from the fabric softener and carpet cleaners had absorbed enough chemicals to harm my dog? Please advise.
Thank you in advance.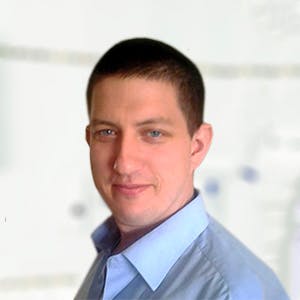 3317
Recommendations
Fabric softener poisoning can be quite severe in dogs and I would recommend visiting your Veterinarian or consulting the Pet Poison Helpline; fabric softeners may cause a variety of symptoms including seizures and respiratory distress (from pulmonary edema). Inducing vomiting may not be suitable so Jed may require a gastric lavage. Regards Dr Callum Turner DVM
Add a comment to Jed's experience
Was this experience helpful?
Oreo
Border collie mix
2 Years
0 found helpful
My dog sleeps on my daughter's bed. Around 3 this morning we heard her cry (unusual) so I got her out. She went to the bathroom but now refuses to sleep back in my daughter's room. The only thing different is I used downy unstoppable when washing the bedding. Could the smell be bothering her? She's now laying downstairs with me.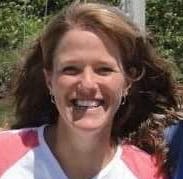 1607
Recommendations
I'm not sure what might be causing Oreo's problems this evening, bu tit may be a short term, one time thing. If the problem continues, it may be worth having her examined to make sure that nothing happened to her that needs treatment. I hope that all goes well for her.
Add a comment to Oreo's experience
Was this experience helpful?
Phoenix
German Shepherd
1 Year
0 found helpful
My dog got into the garbage and ate a few used dryer sheets about 2 weeks ago. He has seemed ok but today I noticed he was eating grass and he's not been eating very much food the last few days.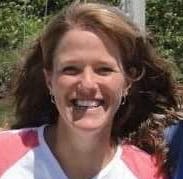 1607
Recommendations
Thank you for your email. Fabric softener sheets can cause a couple of problems - the material can be irritating to the GI tract, and the sheet can cause a foreign body - since Phoenix's appetite has decreased and he is showing signs of GI upset, it would be best to have him seen by your veterinarian to have him assessed and see if he needs treatment for this problem. I hope that he is okay!
Add a comment to Phoenix's experience
Was this experience helpful?