What is Nose Cancer?
A dog's nasal cavity is divided into two chambers (each made up on turbinate bones and paranasal sinuses) by a cartilaginous septum and extends into the two nostrils you see at your dog's snout. The anterior of your dog's nasal cavity handles respiration while the posterior handles olfactory sensation. Your nasal cavity and paranasal sinuses are a complex network, and a cancerous tumor obstructs your dog's breathing and causes significant other complications.
Nose cancer is an aggressive cancer more commonly found in older dogs, dogs with longer snouts, and dogs living in urban areas. Two-thirds of all nasal tumors are carcinomas, which form in the lining of the nose, and about one-third are sarcomas, which form in the cartilage, bone or connective tissue within the nose. A nasal tumor may also be lymphoma; however, this is very rare. It can be treated if caught early, but nose cancer is by definition malignant, with a high frequency of metastasis to the lungs, skull cavity, or lymph nodes.
Nose cancer, technically known as nasal adenocarcinoma, is a rare tumor of a dog's nasal cavity and paranasal sinuses. Nose cancer accounts for 2.5 percent of canine tumors.
Book First Walk Free!
Symptoms of Nose Cancer in Dogs
Epistaxis (bloody nasal discharge)
Mucous or pus in nasal discharge
Sneezing
Dyspnea (shortness of breath)
Stertorous breathing (labored, noisy breathing)
Anorexia
Seizures
Facial deformity
Visible pain around nose
Excessive ocular discharge
Causes of Nose Cancer in Dogs
The exact cause of the cancer is not known, although it is correlated with certain risk factors. The most telling is an elevated risk in dogs living in urban areas, which suggests that exposure to pollutants, smoking, and fossil fuel combustion byproducts increase a dog's risk of developing nose cancer.
Diagnosis of Nose Cancer in Dogs
The veterinarian will take tissue samples from lymph nodes in order to analyze for cancerous cells and detect possible metastasis. The nasal bacterial culture will be harvested and analyzed. In addition to the nasal bacterial culture, a rhinoscopy, or examination of the nasal passages, will be complete. Further, a combination of X-rays, computed tomography (CT) scans, and radiographic scans will be taken in order for the veterinarian to identify and diagnose the tumor, the extent of its proliferation, and if it has spread into the cranial vault. An additional tool for diagnosis will be the biopsy of the cancerous growth for microscopic analysis by a laboratory pathologist.
Treatment of Nose Cancer in Dogs
Because adenocarcinoma advances so rapidly, it is typically very advanced at the time of diagnosis. For this reason, getting treatment as soon as possible increases your chance of survival. With a positive diagnosis, the veterinarian may refer you and your dog to a veterinarian oncologist. An oncologist specializes in treating tumors, and will be able to best advise you on your dog's prognosis and help you make decisions regarding treatment.
Surgery
Adenocarcinoma is not amenable to surgery, due to the complex nature of your dog's nasal cavity and the fact that the tumor is close to the brain and eyes. Therefore, the risk of complication outweighs benefits. In rare cases, rhinotomy, or an incision into the nose to remove the tumor, is attempted; however, success rates have not been encouraging, and rhinotomy correlates with significantly reduced survival time, average between three to six months.
Radiation and Chemotherapy
At this time, radiation therapy and chemotherapy have not proven effective at treating adenocarcinoma. The good news, radiation therapy is still considered an option to prolong life and relieve pain. Depending upon your dog's tumor, you may consider one of the following options for radiation therapy:
Stereotactic Radiosurgery delivers a high dose of radiation targeting the center of the tumor and is a one-time treatment designed to minimize damage to tissue surrounding the tumor.
Stereotactic Radiation Therapy delivers up to three smaller doses at different times in order to further minimize the risk of damaging tissue around the tumor. This involves multiple visits to a radiation specialist as opposed to one and is used when a tumor is located dangerously close to essential structures such as your dog's brain and eyes.
When considering radiation therapy, it is important to discuss the risks of possible side affects with the veterinarian, which can include inflammation, runny nose, skin shedding, atrophy, hemorrhage, degeneration, brain necrosis, seizures, optic nerve degeneration, fibrosis and bone collapse.
Recovery of Nose Cancer in Dogs
Untreated adenocarcinoma is very deadly, and affected dogs typically die within two to seven months of diagnosis. The median survival time of dogs administered with radiation therapy is eight to twenty months.
If your dog undergoes radiation therapy, be sure to carefully monitor symptoms and follow up with the veterinarian as scheduled and whenever symptoms warrant. Some side affects are treatable with antibiotics or other treatments; however, some of the most severe side affects are non-treatable.
The most critical task is keeping your dog comfortable. To ease pain, anti-inflammatories, pain medication, and sleeping pills may be prescribed. In serious cases, with a poor prognosis and debilitating pain, euthanasia may be concerned as the main option.
Nose Cancer Questions and Advice from Veterinary Professionals
Chanel
Staffy x mastif
11 Years
6 found helpful
Has Symptoms
lump on nose just behind nostrels
Medication Used
Transexamic acid tablets 500mg
Our Chanel has had issues since April 2018, first started with a nose bleed. Took to vets and was put on antibiotics, these did not help. Had a camera up her nose and nothing was found. The nose bleeds continued, her breathing become very noisy. She had two ct scans which showed the bone / cartilage in her nose disintegrating and leaving a big hole. She now has a lump coming up in her nose along with serveral little lumps on her head and by her ears. Could this be nasal cancer. Our vets have said this is not the case but she has symptoms listed above
I, too, have a dog with nasal cancer. My beloved jumbo Shetland Sheepdog presented with a soft tissue sarcoma. Due to his dilated cardiomyopathy that was diagnosed about 6 months prior, we opted not to do surgery. The tumor is now 10 pounds + and does not cause major discomfort. However,it spread to his nose. The onset of the disease was illustrated by a nose bleed that continued regularly and consistently. A pink growth formed in one nostril, over about 2 months. The bleeds became less frequent as the tissue was dying. The cancer just passed through the bridge of the nose and is now in the second nostril. This all being said; my dog has a positive affect, continues to eat well and shows limited changes to his quality of life. When I walk him; I also bring a tissue to wipe away any spontaneous blood from the nose.

He had exhibited most of these sign above and the prognosis seems to be within the timelines specified. My dog was diagnosed about 5 months ago and it is just nearing the end of its course.
I have a 14 year old Redbone Coonhound dog. She started having sinus discharge. We treated her as if she had a sinus infection. at least three rounds of antibiotics. Nothing helped. At some point a large lump came up between her eyes. She started having a lot of rounds of Bloody sneezing. I made an appointment to go to another vet to have the camera up the snoot. before the vet even performed the procedure he recognized it as most likely a type of sinus cancer. he opened up the lump between her eyes and determined it was indeed a cancer tumor. It had come up through her skull. he removed bits of bone fragment and a small amount of the tumor. Because treatment for this type of cancer really does not extend a dog's life that much more, I chose to not do surgery. It has been two months since she had the procedure and she is doing okay. She does have noisy breathing and her lump on her nose has gotten larger but she still is her same happy self ready to go walking everyday. My vet told me take her home and appreciate and love every day I have with her. And that is what I have done. My advice to anyone who thinks there is a problem that could be sinus cancer... If your vet doesn't give you the right answers, go to another vet..
Add a comment to Chanel's experience
Was this experience helpful?
Bert
Rotweiler
10 Years
2 found helpful
Has Symptoms
Sneezing, sneezing blood,
My 10 year old rottweiler has been sneezing on and off for a couple months. Then one morning he was twitching like a bird. Went to the emergency vet and they prescribed seizure medication along with antibiotic.After he took the medication for the seizure his eye swelled up (above his eye) we took him off the medication but are continuing the antibiotic. He then started sneezing blood spots from him right nostril. His sneezing has been less frequent and the blood has stopped. Taking him for xrays but not sure what else to do.
Add a comment to Bert's experience
Was this experience helpful?
Teddy
Staffy x Jack Russel
13 Years
2 found helpful
Approx. June/July of last year Teddy had a horrific nosebleed. What started as a trickle (almost thought he'd just grazed his nostril) turned into a horror movie-esque steady stream of blood. At the time we were worried but as humans can frequently have nosebleeds we weren't massively concerned and so waited for the Monday to book an emergency appointment as other than the nosebleed Teddy was entirely his usual self. At the vets we explained the nose bleed (other than that Teddy has seemed 'fine' and just as excitable as he's always appeared to be). As the vet was checking over his mouth/nasal area he asked if he's experienced bad breath— come to think of it, he had, for months!! We'd assumed there was truth behind the phrase 'old dogs get bad breath'! When the vet pulled back Teddy's skin flaps at the back of his mouth (typical staffy face!) we realised his back teeth were totally and horrifyingly decayed and we felt awful for not having noticed/realised sooner. He was booked in for surgery that week to have the teeth removed and the vet reassured its most likely that the severe dental infection was causing the sudden nosebleeds. Whilst under for tooth removal Ted had a CT scan and nasal biopsy taken of some cells just to check there wasn't anything sinister happening other than the tooth infection. Fast forward a week or so, teeth are out, Ted's on antibiotics for the infection and we've had no nose bleeds, no bad breath, Ted has a new lease of life and biopsy results come back saying that of the 4 cell types found in the nose, none were cancerous (a relief— the vet had briefly informed us upon discovering 4 cell types that one may be cancerous and a reason for the nosebleeds).

Approx. A month later, a week or so after Ted's finished his set of anti obi otite, the nose bleeds start back up and frequently. Back to the vets we go and he wonders if the antiobiotics has staved off further nosebleeds as they would've reduced any inflammation if another condition/infection was underlying. He recommended visiting the animal hospital in Hertfordshire for more formal and in-depth testing that the veterinary clinic couldn't offer. We booked in immediately for the soonest appointment on offer for a nasal biopsy and scans of the nasal/head area and Ted had to stay overnight at the hospital. Prior to his biopsy the veterinary nurse and vet looked over our vets documents and images from their scans and said that the images were pretty conclusive that it wasn't likely Ted had a nasal tumour but that their testing would provide a greater idea of what it is we're dealing with. We were devastated. Although our vet had very briefly (literally) mentioned that it COULD be cancer he 99% passed it off with his cell swabs and was so nonchalant about it, not at any point did he indicate that his scans showed even the possibility of cancer, let alone a definitive certainty!

The results from the hospital scans and biopsy confirmed our worst fears— Teddy had an aggressive, large nasal tumour covering the right nostril/airway which would progressively worsen, his condition deteriorating. We were in total shock, he still looked and acted the picture of health- the only indicator of something wrong being the nose bleeds. We were informed due to the nature of the cancer and location that chemotherapy was not an option. Similarly due to the anxiety he has being separated from us, they recommended against us using radiotherapy as this would require Ted being left for days at a time at the hospital for treatment (a situation that would cause additional stress and possibly worsen his condition). We essentially were given no option but to go into palliative care 'give him the best life we can whilst we still can'. I refused to accept the diagnosis and even worse, the prognosis that i'd read about online (dogs not lasting even a week from diagnosis, let alone a couple of months, a year). Ted up until this point had been so healthy I refused to accept that within a year he may no longer be here.

Due to the inconsistencies of our vet visits I had been researching homeopathic vet treatment for a few months, to see if I could find something, that if every other avenue had failed us, might be able to treat or manage his condition. It was a risk, my head knew that radiotherapy wasn't the answer, enough dog owning bloggers accounts' of the experience and side effects was enough for me, but my heart was terrified of saying no to the 'tried and tested' method and opting for a natural treatment option that could also fail him— would I be able to forgive myself if it didn't work and we'd left it too late to save him? It felt like an impossible predicament that we'd been thrown into.

On the way home from the hospital, Ted in tow and feeling very sorry for himself, I found the confidence to reach out to a homeopathic vet also located in Hertfordshire. He has over 20 years experience of treating dogs with cancer through natural remedies and treatments, alongside many other ailments and conditions dogs may have. His ethos if you like, is treating the dog, not the cancer. We booked in for an appointment where we were sat in a comfortable, relaxed room, even Ted was chilled, where the vet asked us all about Ted, what he's like, what his life has been like etc. He explained in-depth the importance of a healthy mental wellbeing as well as the physical. 'Positive mind, positive body'. He prescribed Ted a series of natural remedies, some of which to naturally boost Ted's immune system to help fight the cancer, and others to help particularly target the cancerous cells. This was back in late August (that same day the hospital vet had called to confirm our decision relating to Ted's condition and had actually told my father that without treatment Ted had a matter of weeks left.)

Ted is on a daily medication routine (all natural remedies) with an additional tumeric based paste that goes on his cancer fighting food! Dark leafy greens (broccoli and spinach)(not peas), organic roast chicken, no carbs! and a few drops f cbd oil to help with any pain or discomfort he may feel from time to time. Bar one nosebleed back in the first week of this treatment and another one just before Christmas, Ted is still with us (February 19th 2019). Of late I have noticed his breathing is a little noisier, he loves to sleep and on occasion has a little pink/bloody nasal discharge. However it is SIX months after the official diagnosis, of which the vet said he had weeks to live. We are grateful for every day we get to have with him and just hope that he continues to beat the odds. I know not everyone has been so lucky with their little furry ones, but if there's one thing I can 200% recommend to dog owners that are just going through the heartbreak and diagnosis of nasal cancer (any cancer but especially nasal as it is so silent and deadly) please consider looking into homeopathic treatment! It has been a blessing, Ted's health has actually improved in many ways, he's livelier, spritely, playful, great appetite, the discolouration around his nose has shrunk, his fur is silky soft (usually wiry furred) etc. I think back to all the stories I read from owners who's dogs really suffered through lethargy, lack of appetite, burns, skin irritation etc because of radiotherapy, only to be given a few extra months of life. I look at Teddy napping next to me now, still the picture of health that he's looked all these 13 years. He made it to his birthday, to Christmas, hopefully to my birthday in two weeks time (all special dates that the vet initially told us he wouldn't be here for).
My 12 year old maltepoo Jasper started bleeding a lot when i was in a hotel room and i did not know where it was coming from. It was all over his face and chest. No vets open at night and i was not near a vet. Next morning went home and took him to his usual vet who says it might be nasal cancer. He was not breathing from his left nostril. Took him down to Tucson and had a CT scan and biopsy. It was a carcinoma.
Chemo and radiation were not an option. Vet said his eye may begin to protrude and he had maybe 6-9 months to live. He has now lived 6 months beyond that. Besides lots of love and attention and good food and walks i give him anti inflammatories, tramadol when in pain and benedryl to dry up the dripping. Interestingly, he has had only 5 bleeding episodes since the first and they are not as bad. I have some epinephrine in a syringe from the vet that i shoot up his nostril when it is bleeding a lot. I also have some xanax and another tranquilzer to calm him at times. I bought some natural supplements that are supposed to boost the immune system. Lately he has been chewing incessantly on his stuffed toys as if he is very irritated. Nothing i give him stops this and it is painful to watch him . Benedryl will make him sleepy and he stops the chewing. So he has lived 16 months since his diagnosis and still goes for peppy walks, has a very good appetite and his eye is not protruding and no seizures. I consider it is very fortunate. I am doing all i can to make him comfortable. I have stopped the Metacam, anti inflammatory because he was having a bad reaction to it after a few months, knocked him out and he looked uncomfortable.
My 10.5 year old chocolate lab Chawmba has always had allergy like symptoms sneezing for years and has been on Benadryl. November of last year, he started snoring loudly to the extent that he would wake himself up and the sounds he was making were strange and loud. We brought him to two vets who thought maybe the Benadryl was drying him out or could be related to progressing periodontal disease. He has very bad breath. Otherwise he has been a happy/hyper dog who is still very strong and can pull a 6 foot man while on a leash.

Just three weeks ago, I got a call from my dogsitter while I was out of the country that she was bringing him to the emergency hospital because he was sneezing blood. $7k of blood tests, X-rays, rhinos copy and CT scans later, they found that he a nasal tumor on his left passageway also affecting the bone. Unfortunately the biopsy they did just showed inflammation and could not determine what type of nasal cancer. I just saw the radiology oncologist yesterday who suspects it is nasal adenocarcinoma and recommended stereotactic radiation which has the best chances for extending the life (although my research says anywhere from 7 months to 18) with the least side effects. But it is about 11K and they found that Chawmba's condition is bilateral (already on both passageways) and even affecting a little bit of the roof of his mouth. Otherwise, no sores, no lumps and not even bleeding since I have him on a daily dose of Yunnan Baiyou which everyone do if nothing else.

In the meantime, looking at Chawmba and except for his sneezing or noisier breathing, he is back to his happy beggar dog self. I am now at a crossroads to decide whether I do the palliative care first and see how it goes. I am trying Essiac tea and sound healing but would love to know the name of the homeopathic doctor so I can get a consultation even via phone. Any thoughts or opinions are welcome...
Also need help for our 13 yo gsd x
Black lab was just diagnosed with nasal cancer..put on steroids 15mg twice a day and tramadol for pain..want you know what the homeopathic diet and meds Teddy was on..???
can you share what you have Ted on and what he eats? My Shepard has nasal cancer and I am looking at anything to help him. I currenty have him on Life Gold from Pet wellbeing. But I am interested in what you did as it sounds like your dog has lived longer then most with this type of cancer.
Our dog has been experiencing very similar symptoms. Vet thinks it's a nasal carcinoma. She has a cracked tooth and may have an abscess. They are going to fix tooth and biopsy a growth in her mouth to confirm. I'd be very interested in the homeopathic remedies and diet you have Teddy on. I can't imagine life without our Tessi. Thanks so much
I am going through the same thing with my 12 year old Austrailian Sheperd Charlie. It breaks my heart. Everytime I think this is it, she perks up the next day and is herself again. Can I please have a list of the homeopathic remedies you are using? Also the diet you have your Teddy on. Every day I have with her is a blessing.
charlie's housemate and best friend.
Add a comment to Teddy's experience
Was this experience helpful?
Jax
Mix
7 Years
2 found helpful
Has Symptoms
Heavier breathing at night
Clear discharge both nostrils
Difficulty breathing through nose
Our 7 year old 45lb mix Jax has been showing symptoms similar to allergies for the past 2.5 months. It started with a stuffed nose and louder than normal breathing, mostly at night. We took him into the vet and they ruled out infection, kennel cough, & foreign object because his minimal discharge was clear, runny and from both nostrils. They were more interested in his heart murmur and we had some chest exrays done, which all came back okay. Because of his heart, the vet advised not to use an anti inflammatory to help with the nose issue. Fast forward a month and the breathing/stuffed nose is still going on, but now worse. It's still the worst at night and in the mornings, but also noticeable during the day as well. Discharge looks the same, clear and runny, no blood or mucus. He's had a normal appetite, energy levels are good and he seems happy, but uncomfortable when he can't breathe normally. The last few days it's looked like his snout, just the black part, is swollen slightly.

We are trying a canine nose homeopathic remedy since we can't do allergy meds to help, but we want to do more. He's been on a raw food diet since 2016, gets exercise, and has always been super healthy except for his little irregular heart. He's been a sneezer forever, nothing excessive/alarming, but since the nose thing started he's done it less frequently and when he does the sneeze is big and more powerful. We will go see the vet next week, but if there's any advice or suggestions, please share! We can't afford cancer treatments if that were to be the case, but he's basically our child and a part of us and we want to keep him happy and comfortable so he can enjoy a long life.
How did your appt go? My dog has similar symptoms.
Add a comment to Jax's experience
Was this experience helpful?
Chawmba
Labrador Retriever
11 Years
0 found helpful
My almost 11 year old chocolate lab Chawmba has always had allergy like symptoms sneezing for years and has been on Benadryl. November of last year, he started snoring loudly to the extent that he would wake himself up and the sounds he was making were strange and loud. We brought him to two vets who thought maybe the Benadryl was drying him out or could be related to progressing periodontal disease. He has very bad breath. Otherwise he has been a happy/hyper dog who is still very strong and can pull a 6 foot man while on a leash and go on 40 minute walks and climb steep driveways.

Just three weeks ago, I got a call from my dogsitter while I was out of the country that she was bringing him to the emergency hospital because he was sneezing blood. $7k of blood tests, X-rays, rhinos copy and CT scans later, they found that he a nasal tumor on his left passageway also affecting the bone. Unfortunately the biopsy they did just showed inflammation and could not determine what type of nasal cancer. I just saw the radiology oncologist yesterday who suspects it is nasal adenocarcinoma and recommended stereotactic radiation which has the best chances for extending the life (although my research says anywhere from 7 months to 18) with the least side effects. But it is about 11K and they found that Chawmba's condition is bilateral (already on both passageways) and even affecting a little bit of the roof of his mouth. Otherwise, no sores, no lumps and not even bleeding since I have him on a daily dose of Yunnan Baiyou. Every vet who has seen him says he is extremely healthy and happy.

In the meantime, looking at Chawmba and except for his sneezing or noisier breathing, he is back to his happy beggar dog self. I am now at a crossroads to decide whether I do the palliative care first and see how it goes. I am trying Essiac tea and sound healing. My concern with he surgery other than the cost (I have insurance most of which I used up and will renew in August) is the ambiguity of what to expect. The oncologist says he is about a 7 out of 10 in terms of where his condition it. I'd like to also understand how aggressive is this condition in terms of how much time he has left untreated and how does that look and feel for him. His 'brother' Indy just passed away at 16 years old and had a brain tumor for 4 years but you wouldn't have known it either. Eventually it did cause the seizures that prompted us to put him down.

Any insight would be most appreciated.
Add a comment to Chawmba's experience
Was this experience helpful?
Callie
Golden Labrador
8 Years
0 found helpful
Callie has just been diagnosed with nasal adenocarcinoma. She has lost 15 pounds in 1 month. I originally took her to the vet because she had a droopy eye- Horner's Syndrome. A few quick blood tests and was also diagnosed with Diabetes. After the insulin not seeming to help, and a rapid growth on her nose, and nose bleeds - came the diagnosis of nasal cancer.
Her appetite is still good, she is a lab after all! Her spirits are good, she loves her walks, although has slowed down a great deal in the past month. I can literally see the growth growing on her nose. I am not sure how much time I have left with her or how long she may have at this point. Any ideas - has anyone been to this point - what was your experience?
Add a comment to Callie's experience
Was this experience helpful?
Ginny
Rat Terrier
14 Years
0 found helpful
Medication Used
Clindamycin Hydrochloride
My dog Ginny is 14 yo. Since we adopted our her 6 years ago, She has always had cloudy eyes but was able to see, and she has had history of allergies-reverse sneezing etc during spring. Just 2 weeks ago, her vision has been completely disabled, then a couple days after that, she had a very difficult time breathing and would have to breathe through her mouth. She eventually started not finding her way around the house and fell completely disoriented. We went to 3 different vets to see our options and possible diagnosis. They all suspect nasal cancer. We decided to go the palliative route and not go ahead with CT scan since we cannot afford the $3000 procedure and also even if we found out, we wouldn't go ahead with the treatments bc of the risk of her age and other underlying conditions. And to add to that, the prognosis is still really poor. Believe me if I had a lot of money I would do it all hands down but we also want to make sure that we are not making her suffer. We want to make sure she is as comfortable as possible with as minimal pain as possible.

Currently she is on antibiotics, Prednisone, and pain meds. She has been very active and loves to roam around the house, mapping her routes even though she runs into things. She also has a great appetite and takes her meds well. We also give her probiotics in her food. So far, so good. I think the worst thing that has happened so far is that she has more mucus discharge in one nostril and has been sneezing now but otherwise..her spirits are up.

We are in touch with a hospice vet which I highly recommend as she focuses on quality of life for our Ginny. Just an idea for those of you who are having a difficult time seeing their dog go through this and not being able to go forward with cancer treatments. Good luck, everyone!
Add a comment to Ginny's experience
Was this experience helpful?
Buster
Golden Retreiver
13 Years
4 found helpful
Has Symptoms
bled from nose off n on for 2 weeks
I have a golden. He first was panting alot at night and dripping clear from his nose. Vet gave a steroid and an antibiotic. He started bleeding from his one nostril, here n there, then alot of sneezing and bleeding from that 1 nostril. Vet did blood tests and ALT was over 1300 and AST 140. Vet said possible nose cancer or liver problems. Took him to another vet n she said u have a real sick dog. This was 2 months ago. His bleeding totally stopped, no more panting at night, does have slight discarge from eye. acts normal, eating normal, drinking normal, poopies normal. I do have him on probiotics, canine hepatic support, life gold,denamrin, digestive enzyme, homemade food with little dog food. no breathing problems from nose...so dont know which it is, nose cancer or liver problems but I almost put him down 2 times.
How are your dogs doing now? Mine has a constant bloody nose . It gets really bad at night. Last night a blood clot came out. He's lost 10lbz even though we've increased how much food he gets. Won't eat unless we add broth or something enticing to his dry food. And he's moving slower than normal. He's 13-14 and a pit mix. We dont have an official diagnosis, but two vets said it is more than likely nasal cavity cancer. I'm trying to get a handle on what to expect and what I can do to help him since I cant afford the $6k radiation and $4k exploratory surgery to diagnose. The constant bloody nose started 2 weeks ago. How long do I have? What can I do? :(
Ive a collie cross only 6 years old, he started sneezing blood from one nostril, in the morning about 10 months ago. I thought it might be leishmaniasis as he's from portugal and allipurinol seemed to clear it up for a bit. When the vet suggested a lower dosage it came back.but not so much blood and more watery just in the morning. He then tested negative for leish. Had his nose flushed and is in anti inflammatory eye drops for a week. The discharge now dries up and blocks his nose so I have to pick it away. It looks like dried blood but with skin? I can see an ulcer just inside his nostril. He'll have to go back for more tests.
I have the same thing with my 14 year old Maltese. Went through almost exactly the same as you. I also have him on life gold, throat gold as well as pet cod oil. We have had some bad days and thought I would need to put him down and then he perks up. I'm pretty sure he is a little uncomfortable but nothing drastic. The sneezing has been going on for at least a year. Was put on antibiotics, allergy pills which didn't help. Had a rhinoscopy which confirmed the nose cancer. It's been a few months now. He tends to sleep a lot and wants to be by me constantly. I'm the beginning he had bloody noses of and on, but since the rhinoscopy he has bleeding every day. I wipe his nose continually all day long as if he has a cold. I know it's painful to the touch and he has now developed a tumor to the outside on his snout. All I can do is give him as much love as I can and just keep being aware if the suffering gets to be too much.
Add a comment to Buster's experience
Was this experience helpful?
Jack
Miniature Schnauzer
10.5 years old
3 found helpful
Hi! Two weeks ago, my dog was diagnosed with a 1" diameter sinus tumor. After considering the side-effects, I decided not to pursue surgery, chemotherapy, or radiation treatment(s). Please share any ideas for medication or other modalities that will bring him comfort during his remaining time with me.

Hebhas a strong appetite and is feisty and playful. His loud "rattling" and difficulty breathing prevents him from sleeping well and causes him discomfort, but not pain. He tires quickly. A nasal flush greatly improved prior symptoms of nasal and eye discharge, as well as severe bleeding.

Maintaining a stress-free, cool environment with air flow helps. Massage, keeping his head raised and ice in his water all have positive effects.

Should I consider asking my vet for a canine sleeping pill or if administration of oxygen will help? Any suggestions are much appreciated. Many thanks!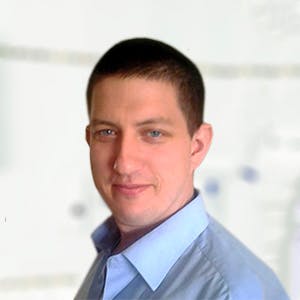 3320
Recommendations
If you are not wanting to pursue surgery and if Jack isn't in pain (remember dogs hide pain well) the only cause of action is supportive care; oxygen therapy would be indicated if Jack was struggling to get a sufficient amount of oxygen into his lungs and medication to help sleeping may not be suitable (depends on your Veterinarian's evaluation). Due to the individual nature of these types of cases it is difficult to give advice as you are steering clear of the usual course of treatment; it is going to be a case of keep a close eye on him for any changes which would have an effects on breathing and his general well being. Regards Dr Callum Turner DVM
My miniature pincher is about 10 1/2 years old and he's had a bump the hard under his eye for quite a while the vet has looked at it for dental issues and that's not what it is but recently he stopped like having his nose scratched and that was like one of his favorite things, and he's also got a little bit of a Raw skin on the tip of his nose just started. He's also not liking his regular treats like pig ears but he is eating and drinking fine. I can't get into see the vet for several days. This bump was initially the reason that I sought out a new veterinarian,. Everything I've read about cancer seems that it grows really fast. Would be possible for him to have nose cancer with that but being so slow growing or would they be two separate issues?
My 12 1/2 year old labradoodle Stella was diagnosed with a nasal tumor 5 weeks ago. She had a couple of bloody noses and was starting to have some issues with breathing- mostly at night. She had a rhinoscopy done with a biopsy to confirm the diagnosis. I have been reading a FANTASTIC book that I would highly recommend called The Dog Cancer Survival Guide. They have some great suggestions on treatment options for nasal tumor as well as all kinds of advice on dealing with cancer, good resources, and making the best of your time with your beloved pet. They highly recommend a raw or home cooked diet as well. One other treatment option that I am investigating is cryosurgery- Smithridge Vet in NY has a lot of experience with cryo on nasal tumors-worth a consultation, they also have extensive alternative neutraceutical knowledge. It's no fun to watch your dog struggle…stay positive...wishing you all the best. Julie
I am following a similar course with my 10.5 y.o. Golden doodle. He was diagnosed over a year ago with a 2 cm tumor in his sinus cavity. The only symptom at the time was nasal discharge from one side. I consulted with four vets, and only the oncologist recommended radiation treatment (a 28 consecutive day course). After reading as much as possible about prognoses for sinus cancer, we opted for a palliative approach. It has been 13 months now. His breathing is harsh, his discharge is on both sides now, and he breathes through his mouth, but his appetite is still good and he relishes his walks. So far no signs of metastasis to the lungs. He is on Deramaxx for inflammation, gabapentin for pain and antibiotics continually. He takes a probiotic, and we give him Benedryl at night, which seems to help with breathing and sleep. It is winter now and the cold air makes the nose run, but I think the cold also helps with inflammation. He gets a lot of exercise and social interaction, with daily walks off leash. I tried cooking for him, but now we just feed him a good quality dog food and spoil him with treats. He's not food driven but his appetite is still good. His bowls are also raised off the floor. We are following the advice of one of the vets, to do as dogs do and live in the moment. it is hard, but we are grateful to have him this long.
Thank you very much for your kind advice. Qe1015, Jack's Owner
Add a comment to Jack's experience
Was this experience helpful?
Skippy
Shetland Sheepdog
11 Years
2 found helpful
My dog Skippy was diagnosed with a nasal tumor on Jan 3rd 2018. He had a nose bleed and it wouldn't stop. I brought him to the vets and thats when he was diagnosed. The vet told me to just take the palliative approach because the tumor can grow and it would be too complicated to do anything for him. Not to put him through any more pain. I am at my wits end. I want to help him in the wose way. What can I do for him. Besides give him tramadol and Lifes Gold. His nostril looks like its expanding. Any answers would be helpful. Thank you.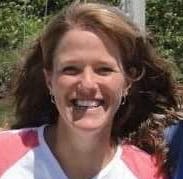 1610
Recommendations
Thank you for your email. Unfortunately, without seeing Skippy and knowing more about his situation, I am not sure that I can offer any suggestions. If you and your veterinarian made the decision to monitor his quality of life and not pursue treatment of his nasal tumor, if he isn't doing well, it may be time to make a decision for him so that he isn't suffering. If you do want to pursue further treatment options, it may be worth seeing a specialist to see what options are available at this point. It would be best to call your veterinarian and discuss what is happening, and see if there are other options for him. I hope that he is able to remain comfortable for a while longer.
Please don't say you wont own any more dogs. It is so hard for us humans to go through losing our babies but there is a dog out there that is waiting for you to love them. It seems to me that you have so much love for dogs please don't give up and give another dog a chance to know your love, even if its just for a short time. My Corgi Zelda needs to get a rhino and CT scan as she has been sneezing blood. I am terrified of losing her she is only 4 years old. My heart is so sad right now, but thank you for loving Peanut and Im so sorry.
My 9 yr old cocker spaniel was diagnosed with massive nasal tumor on rt nasal and it has pushed into rt eye orbit and brain area. The day before catscan, he went blind. However on my 2nd visit of 3 in a row, I insisted on antibiotic because of 27000 wbc. The day after surgery, which was 2 days after the antibiotic longacting shot, he recover vision in his left eye. We've been given a short time I think. He can run up and down stairs, still likes to go for walks, and in general seems happy. However, he has developed alot of mucus in throat and for first time in a few weeks, he was backward sneezing and having a hard time. I used vetricin, than some salt water squirted with baby bulb syringe into nose and later trying in mouth to help break up the mucus which was giving him hard time breathing. I pushed a warm wet towel down the sides of inside mouth and towards back and got out a large amoutn of mucus. He then was able to eat=he has completely regained his appetite. Finally, after eating, i think the food pushed the mucus down the intestinal path and hes sleeping comfortably. With another antibiotic shot this week, which I asked for and has helped, along with benedryl, rimadil and itroncozol, his eye is no longer red or bulging. the area by brain must have receded in size from anitinflammatory meds because he vision came back and the tumor is on other side. For Skippy and all the dogs, I am constantly makeing sure to put spray of ventricin or warm water up nose which helps get out alot of gunk and makes it easier to breath. I am going day by day. Im having a very hard time though because we cant fix it.This all started 3 months ago and been treating for fungal and bacteria alternately. I think he has that as well as tumor so meds still working at it. I need to know if the mucus condition is indicative of the end. I can't bear to see him suffer. Please someone, help
Our beagle mix dog peanut was diagnosed January 8th 2018 with an aggressive nasal tumor we have tried many homeopathic remedies to no avail, I just don't understand that keto non Profit Organization is saving dogs in Texas, the worst of the worst dogs with cancer at kill shelters, and they are saving their lives. We immediately put peanut on a ketogenic diet and tried all kinds of homeopathic. I just don't understand I know there's a cure for cancer why won't anybody make this more affordable and more accessible. I know oxygen therapy works too it is just so terrible this is our fourth dog we will lose in 3 years to cancer and one 14 years ago I'm just so sick of it I can't do this anymore I will not own any more dogs my heart is gone. We will be putting peanut down tomorrow morning. :(
Add a comment to Skippy's experience
Was this experience helpful?
Bailey
Alaskan Husky
7 Years
1 found helpful
Medication Used
Chemo 3 times a week , metacam
My dog has catagory4 tumor in his right nostril . Its eating away through bone onto his face and up to his scull. Im undecided if to go through radiation or whether its really too late now... just to keep him on a low dosage chemo and pain relieve ? .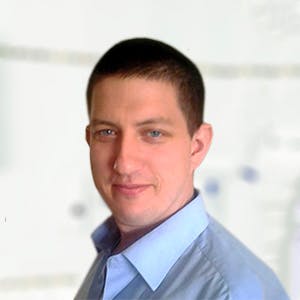 3320
Recommendations
It can be a hard decision whether to go through radiation therapy or to just offer palliative care; this is a decision to be made together with your Veterinarian or Specialist as they will know the specific type of cancer and the options, if any, available for Bailey. At this stage you have described, palliative care may be the only option available; but again your Veterinarian or Specialist will be able to give you better information on Bailey's specific case. Regards Dr Callum Turner DVM
My dog is also a Siberian Husky he's nine years old and I believe he has nasal cancer as well he has bloody flem that comes out of only one nostril he makes a sound that sounds like a reverse sneeze but it's not a veterinarian has him on antibiotics for a yeast infection or a fungus but it's just running like a Fossett I just lost my eight-year-old Siberian husky one week ago to lymphoma it started in the intestine and it spread and now I'm dealing with this
So sorry for your Bailey Boy! I hope he's doing well? As far as treatment, i havent heard too many favored things about radiation, nor chemo. I think the main thing is catching this ruthless disease early, which is very hard to do? If the vets are well saturated with the knowledge of this disease maybe there will be hope! And, in risking the quality of life for a few more months of living , i'd rather have quality of life for my boy! If you have not heard of Gold Life, it's an herbal product that truly gives the dog stamina for its walks and vigorous exercise, giving a chance to reduce the mass also. It's best to buy four bottles at one time, I think it was $199. otherwise you're paying $69 per bottle.I will give out a loud shout for this product, that's how confident I am about the stuff. It has the taste of bacon and we have no problem with Oaklee taking it. Plus Hemp Oil at night to settle his nerves & pain... a lil pricy but to give your doggie some ease, during this time, and watching them become a pup before your eyes, with a whole lot of stamina,well its worth it!! Go for it!!
Our Lil buddy hasn't been granted any time, so... surprisingly we wait in anguish & enjoy ever second with him! The tumor has grown so massive its closed off his right nostril breaking thru the cranium, going into the brain, down the throat & gaining ground each day! he has lived passed the 2weeks projected! How worrisome, to be thrown into this fire of the unknown so quickly! I didn't even know huskies were subjected to such a cancer as this!! Seems our researching everything, how did I miss this? Any dog with a long snout is susceptible!
I did alarm the Vets that "there's something up his nose?" for year and a half. I was very specific and gave lots of examples help this happens or sounds! like it's in his throat, the breathings not right!
All they could guide me to was:
1.) You ever heard of reverse sneezing? "well yes! But it doesnt sound like this! " lets watch it!" Everything looks and sounds good, keep a record Ms Shoemaker!!
2.) sure, sounds respiratory to me, we'll do a chest xray, Dr. inquired, ok? OK!! Think it will help? It will knock one thing out!
Well I still believe there's something in his nose. I've had knowledge of this for year and a half, a perception thing with me!

Bailey, OakLee, is a 100% Siberian Husky too! how precious is your husky world? The joy of raising this beautiful breed is a favor & an adventure.

It's very heartbreaking to know or be told theirs nothing that can be done! What!!! Do husky owners know about this culprit? that could hit their prince or princess at any minute, hour or day? Is your husky having any of these symptoms?Its unbelieveable to our 6.5 yr old, OakLee! For a yr & a half, ive been rushing Him to the vet over & over... like a crazzy redhead!🤪to no avail!!
The drs are ever so kind but are they being educated enough on the subject? Alerting, on this subject to all husky's life?
Sorry for any redundancy trying to remember everything for your understanding.
I feel sometimes is it the right thing to do ,trying to prolong his life , too go through chemo and radiation for a couple of months of life expendency .what are the side effects of radiation ? Ave been told with out it he will only have 3 to 5 months and with chemo 6 -9 but radiation 9 months to 20 bailey has catagory 4 nasel adenocarcinoma tumor but im torn as dont want to see him suffer or have side effects whether i should give him palliative treatments instead?
Forgot to say the radiation unit is shut so it wont be open for roughly 4 weeks . Thats why hes just about to start chemo .
Add a comment to Bailey's experience
Was this experience helpful?
Lucy
Golden Retreiver
9 years
0 found helpful
Has Symptoms
2 nose bleeds, 2 weeks apart
runny nose, disfigured/swollen nose
My sweet girl was diagnosed with squamous cell carcinoma of the nose last week. she had an endoscopy last week, which showed it is contained to the fleshy part of her nose only and lymph nodes "look good". I will ask at appointment tomorrow if they biopsied the lymph tissue. We have an appointment with the oncologist tomorrow to discuss treatment options. I am finding conflicting information of prognosis on the internet of using radiation vs surgery. The diagnostic vet said surgery would "cure" the cancer, but they would remove her entire nose, canine teeth and some of the bridge, leaving her deformed. We are crushed and don't want Lucy to suffer unnecessarily. Can you tell me the most updated prognosis for 3 treatment radiation for Lucy?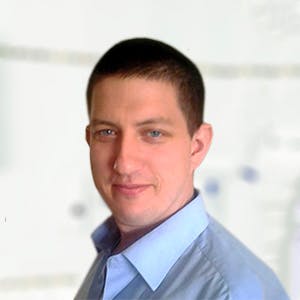 3320
Recommendations
Generally surgery is the treatment of choice with radiation therapy used to complement the surgery as required; surgical excision with wide margins (which leads to more deformity) is the best course of treatment if there has been no spread. Radiation alone in this case is unlikely to be effective; there is a lot of conflicting information online but you should wait to speak with the Oncologist as they will be able to tell you specifically after examining Lucy. Regards Dr Callum Turner DVM
Add a comment to Lucy's experience
Was this experience helpful?
Bridget
Golden Retriever
9 Years
0 found helpful
Has Symptoms
Elevated third eyelid, sneezing
Elevated third eyelid, sneezing na
Hi, my dog Bridget is almost 9yrs old. On or around Feb 13th I noticed her right eye didn't look right so I took her in and she was treated with an antibiotic eye drop. A few days after her third eyelid was elevated and she had clear discharge with a tinge of blood come out of her nose while we were at the vet. Bridget developed reverse sneezing a few years ago on and off but nothing out of the ordinary. It seemed to be more reoccurring in Dec and Jan prior to this past Feb 2018. The airflow in the right nostril also wasn't good. We went to a specialist and had an MRI done, it revealed a mass that was in the rear aspect of the right nostril that had some destruction to the cribrifrom plate and has invading her intracranial cavity as well as pressing into the orbit of her right eye. The specialist attempted to due a Rhinoscopy to get a piece of the mass but ended up doing a blind biopsy. Results came back as
Inflammation. She wasn't able to get a piece of the mass and also said there was quite a bit of inflammation surrounding the mass. We were offered an aggressive biobsy but declined due to the location . We are treating her with antibiotics for now and they have kept the sneezing under control and her breathing seems better but her eye is still the same. Could this be a fungal infection, that's their next treatment to rule it out. We have to be worried about seizures now as well. I'm terrified of the unknown. Can you shed any light on what I've explained or give me your medical opinion?

Thank you
Tish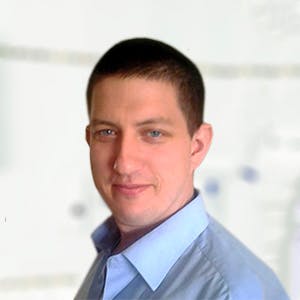 3320
Recommendations
Without a biopsy of the mass itself it is not possible to confirm whether it is cancer, inflammation or something else; if they are suspecting fungal infection or planning to rule out fungal infection next I would suggest trying to get a sample for identification as this may help as far as treatment planning is concerned. At this moment you are looking at treating a variety of conditions in an attempt to rule out each one until a diagnosis is made. I cannot really shed any light on this unfortunately but would recommend you have a biopsy done by rhinoscopy or another method to try to make a diagnosis. Regards Dr Callum Turner DVM
We are going through the same thing with one 1 year old hound boxer. They did a cat scan and found a mass they went through the eye socket with a needle and took a samp,e. We go Monday to,see our options as they think it might be cancer
Add a comment to Bridget's experience
Was this experience helpful?
Spikecowski
Saint Bernard
7 Years
0 found helpful
My St. BERNARD AGE 7 WAS BITTEN IN THE NOSE BY ONE OF MY YEARLING saints, it was a puncture thru where kids now a days put those bull rings they wear, didn't heal, started swelling, and biopsy was done,just got results as Squamous cell carcinoma. He is already disfigured and struggles to breathe thru his nose, three veterinarians were involved and all said auto immune, but turned out to be cancer, since biopsies, it has flourished so progressively over 5 days. Just how long before he starts with seizures? How long does it take to get to his eyes. How did he get this?
We have already made the decision, before he even starts to have a seizure, or his eyes go or it gets to his lungs, to let him go with his dignity, me I'm living with the guilt of three misdiagnosies.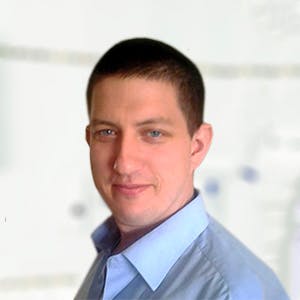 3320
Recommendations
The progression is on a case by case basis and some dogs last longer than others; squamous cell carcinoma is an aggressive cancer which can be devastating to local tissue. There is no fixed timeline and you should take each day as it comes; causes range from sunlight to other causes. I would take it day by day but make sure you are ready for the last car trip to your Veterinarian together. Regards Dr Callum Turner DVM
Add a comment to Spikecowski's experience
Was this experience helpful?
Sarah
Doberman Pinscher Mix
11 Years
0 found helpful
My 11 y/o Doberman mix has two crusty denuded symmetrical patches, one adjacent to each nostril. Besides not like when I touch or look at it closely, she is symptom free. There is no bloody nose, nasal discharge or expectorant. She doesn't cough. She sneezes the same amount a healthy dog would. She eats, plays, walks. No problem. She looks great. She greets me everyday putting her front paws on my shoulders while standing on her hind legs. She can do this for minutes. I am concerned about these open scabs but everything I've read about dog nose treatment would hurt her and she wouldn't understand why I would put her through any of this. Plus. I can't afford it. These open scabs have been there for months and they bother me more than her. Is there any topical remedy I can treat her with? I don't think she has cancer. She's too health but I sure would like these sores to disappear. Thank you for your time.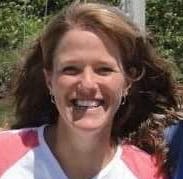 1610
Recommendations
Thank you for your email. Unfortunately, without examining Sarah and seeing the lesions, I cannot diagnose or recommend any possible treatments. Since you don't know what the lesions are, and she seems healthy otherwise, it would probably be best to have her examined by a veterinarian, as they will be able to give you an idea as to what might be going on, and what possible treatments might be necessary. They will give you recommendations, you can make decisions based on those.
Sarah, my boy, Horton, who's also past his 11th birthday is in a similar situation. He's had the patches on his nose for the past 5-6 years now, and it always seems to bother me a lot more than him but does look uncomfortable. I'm in the same boat where I can't really afford treatment (I was just quoted $800+ for a biopsy and blood work, $1300 if I do that and the dental cleaning he needs :( ) I wish I could tell you I found something to apply to it that helps as I haven't, it's cyclical, but I can't determine what connection the cycles have with anything. I've tried different foods to no avail. The old guy is in great health otherwise and it's a difficult situation to be in with a big bill looming to diagnose that would tell me I need to put him on a medication I can't afford for the rest of his life to resolve, or that he might not have much time left. It's not a fun position to be in.
Add a comment to Sarah's experience
Was this experience helpful?
Shadow
Golden Retriever
15 Years
0 found helpful
My older male golden has had two nose bleeds out of the blue today. This has never happened before. He has not been sneezing or itching or anything else. Although he breaths heavily and pants a lot but has been doing that for a long time. He was at the vet a couple of months ago and I asked about the labored breathing and they checked him and said everything sounded good and it was most likely just his age-he is 15. I have read nose bleeds can be due to tumors in the nose. Any advice?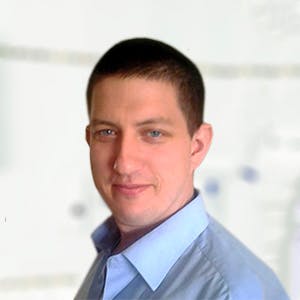 3320
Recommendations
There are many different causes of nosebleeds which may include tumours, foreign bodies, dental issues, infections, clotting disorders, poisoning among other issues; without examining Shadow, I cannot say what the cause of the nosebleeds are but your Veterinarian will make an examination and may take blood tests as well to gauge overall health. Rhinoscopy may be useful if the problem remains undiagnosed. Regards Dr Callum Turner DVM
If the bleeding was out of only one nostril i would be getting my dog to get tge rests dome of i were you. We didnt take our dog in and he has since slowlybeen developing all of tge symptoms the net said he would. Change of voice walking sideway sneezing and having trouble (labor like) breathing
Add a comment to Shadow's experience
Was this experience helpful?
GracieKaye
Beagle/terrier mix
12 Years
0 found helpful
My GracieKaye started coughing & sneezing the day after she was in the vet for a spa day. Long sorry short we have been on meds, had bloodwork, x-rays, & more meds to still not have a formal Dx. The bloodwork looked good, only slightly elevated CBC, her x-rays of sinuses/head, & lungs were clear. She intermittently snores & has for years. Her vet, who is wonderful, seems to still be on the fence for a Dx. Regardless of Dx I will be doing palliative care. Some days she seems to have a lot of energy & her happy self, others she seems depressed & sad. I have some fear about what I can give her to keep her comfortable. She's been on Apoquel & the commercials say it can make pre-existing cancers grow more rapidly. Should she be on something else? I don't want to lose her faster b/c of a med that I thought was to help her! I'm already finding what I've read hard enough to accept on how fast this can progress.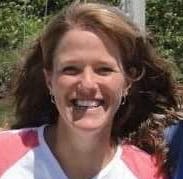 1610
Recommendations
I wish that I could give you a good answer, but I know very little about GracieKaye, or her test results, and I can't see her to give an opinion on what might help her. Since your veterinarian seems to be on top of managing her situation, it would be very reasonable to call them and ask what more might be done, and whether Apoquel is needed for her situation. I hope that she does well.
Add a comment to GracieKaye's experience
Was this experience helpful?
Rusty
Golden Retriever
10 Years
0 found helpful
Rusty had a nose bleed so we did a blood test and everything came back normal. The vet told us it was likely a nasal tumor. We opted not to do further testing. About five-six months later he woke up with his eyes squinting and by the end of day there was minimal white/yellow mucus as well as regular tear duct stains coming out of his eyes. We are treating it with vetropolycin which seems to be helping (we're on day five of ten) His breathing has always been a bit noisey. For years he's breathed with his mouth open and heavy, noisey breath. He just began sneezing pretty frequently throughout the day. All of this has led me to believe he has a nasal tumor. My question is what can I do to make him the most comfortable without putting him through the testing and radiation and surgery. I just don't want him to be in pain..or as little as humanly possible.
Thank you.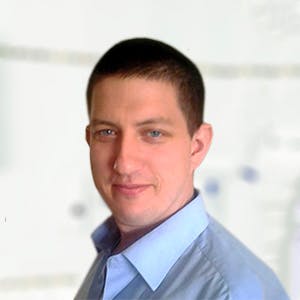 3320
Recommendations
When a nasal tumour is present, management without surgical intervention can be difficult when it occludes the nasal passage and puts pressure on other structures which may eventually lead to deformity of the nasal bones. Most importantly will be pain management which would need to be discussed with your Veterinarian, ensuring pain is managed effectively will lead to a better quality of life for Rusty; but surgery is still the treatment of choice and should still be considered. Regards Dr Callum Turner DVM
Add a comment to Rusty's experience
Was this experience helpful?
Ted
cross
9 Years 6 months
1 found helpful
After a number of tests since Feb this year my dog ted has been diagnosed with advanced Tumor in his nose affecting his eye cavity and his mouth. We have brought him home to say goodbye but yesterday he seemed much improved. Happy on his walks. How will I know when it's time to say our final goodbye.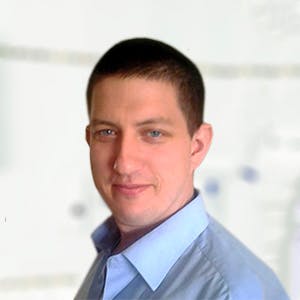 3320
Recommendations
Deciding to euthanise a family member is never easy and they can have good days and bad days which can make it more confusing; when the time comes, you will know. Generally when the time comes, dogs will start showing signs of pain and will start to distance themselves from the family along with other behavioural changes. Also, when eating becomes difficult or appetite is lost is another sign; there is no set in stone guidelines apart from looking at overall welfare and quality of life. Regards Dr Callum Turner DVM
Add a comment to Ted's experience
Was this experience helpful?
Dexter
Basset Hound
9 Years
0 found helpful
Has Symptoms
Noisy Breathing, reverse sneezing
Two weeks ago, my Basset Hound received a series of 3 treatments of Stereotactic Radiation for his nasal cancer. He does have the noisy rattling breathing. Several weeks before his radiation, he was hospitalized twice with excessive nasal bleeding and received blood transfusions. The bleeding has stopped since the radiation. My question is, Is it better for dogs with nasal cancer to have dry air or humidified air? When he was having his nose bleeds, before he was hospitalized, we fired up the humidifier and made the house pretty humid. Over the next few days the nose bleeds got worse. I don't know if it was the humidifier or just the progression of the disease that made it worse. Thank you!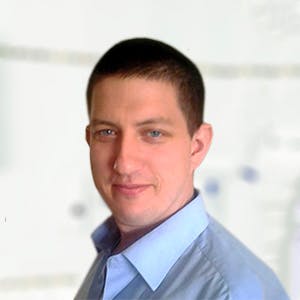 3320
Recommendations
Normally low humidity environments may cause or induce nosebleeding due to the nasal being dry and getting cracked; if there is a nasal tumour, the humidity may have been unrelated to the bleeding but most likely helped any mucus or anything else in the nose to flow better. I would stick with normal air (unless you live in a desert) and see how he goes. Regards Dr Callum Turner DVM
Add a comment to Dexter's experience
Was this experience helpful?
Shadow
Golden Retriever
11 Years
0 found helpful
Nose - My dogs cancer is just at his nose at the moment. He was diagnose with CT scan.
From all blood test done, my dog is in very good health.
The advise has been given for Surgery. Can you give some insight on this?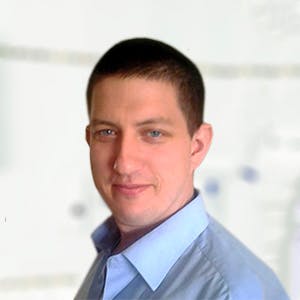 3320
Recommendations
Surgery is almost always the treatment of choice for cancer; whilst Shadow looks healthy now, the cancer may start to impede airflow through the nostrils or depending on the type of cancer, spread. After surgical excision of the mass, histopathology will indicate the type of cancer which will direct the course of aftercare (chemotherapy, radiotherapy) if required. Regards Dr Callum Turner DVM
Add a comment to Shadow's experience
Was this experience helpful?
Milo
Jack Russell Terrier
9 Years
2 found helpful
My 9-year old Jack Russell was just diagnosed with nasal cancer. He had a lump in-between both eyes, and his right eye seemed painful. I took him to the vet, and they weren't sure if he had a bee sting, or maybe it was an infection so they tried a number of things like antihistamines and antibiotics and pain relievers. The pain reliever, Galliprant has been like a miracle drug for him, but the lump only seemed to get bigger. We went to a specialist, where they performed an aspirate to get a sample from the lump. They told me today that there were squamous cells in the sample, yet after 4 days, there had been no further cell growth. We will see an oncologist for a prognosis. Just wondered if there is much hope from recovery. I know you haven't examined my dog, but just wondering from any experience you, as vets, have seen. He's a sweet dog, and my good pal, but I won't let the guy suffer needlessly. I would never invest a lot of money in procedures that would only prolong his life a few more months. In the meantime, he and I will spend quality time on lots of cool walks.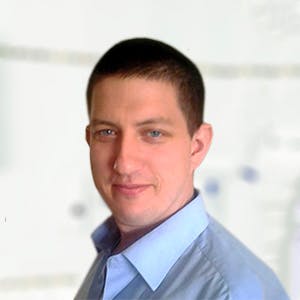 3320
Recommendations
As you mentioned, it is very difficult to determine severity or prognosis without examining Milo; I cannot even determine the level of attachment and the presence of 'some squamous cells' is vague. It would be wise to visit an Oncologist to get their input on Milo's condition, I wish I could give you more information but there are too many variables. Regards Dr Callum Turner DVM
Add a comment to Milo's experience
Was this experience helpful?
Bo
Yellow Lab
12 Years
0 found helpful
Has Symptoms
Heavy breathing sneezing bloody
My Bo yellow lab was diagnosed with a nasal tumor in April, it has now progressed to very enlarged pink nasal opening. Three weeks ago noticed a large growth on the side of his nose. He is now having a yellow greenish discharge from the eye on the same side. He is taking aa steroids every other day. He has a good appetite, is eating treats. He has labored breathing, his eyes look tired all the time. His nose seems very sensitive will not let me touch it and jerks back when he has contact with his nose. I just want him to be comfortable. Before I talk with vet again any suggestions.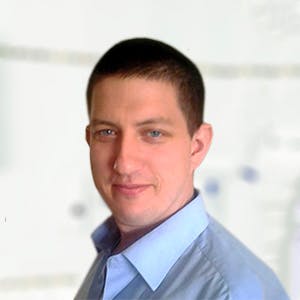 3320
Recommendations
There is no quick solution to this unfortunately, you should visit your Veterinarian to discuss pain relief and other aspects of palliative care; without examining Bo and the tumour I cannot really weigh in as I don't know the exact location of the tumour on the nose, how invasive it is or the type of tumour. For now continue with treatment and visit your Veterinarian when they open. Regards Dr Callum Turner DVM
Add a comment to Bo's experience
Was this experience helpful?
Phillip
dachshound
13 Years
2 found helpful
Medication Used
Anibotics, steroids, anihitamines..
My dog (Phillip - a dachshund 13 years old) has been demonstrating what we (the vet and I) were assuming was a sinus infection for the last 4 months or so. After 5 bouts of antibiotics and other medications, x-rays and a larger than normal sinus scope and then this week another x-ray of the throat and sinus area and a reading of the x-rays by an external professional it appears there is a mass deep in my dog's sinuses that maybe one of several things including a malignant tumor. I'm scared to death and have to wait 5 more days for a visit to a specialty clinic for probably a CT scan. My current vet will be sending Phillip's x-rays, all history and the blood panel(s) taken in the last few days. Is there a greater chance this might be an infection, fungus, or something other than cancer? There has been some blood but that appears to be due to the dry scabbing he has been getting at the tip of his nose. Mostly the issues up until the last 10 days were sneezing with clear discharge, backward sneezing, a little disinterested in some foods and not wanting to take his walk. Now he is not eating much and there is a noticeable noise when he breathes with a lot of sleeping and he just has not been himself for a long time. I'm very concerned and looking for some hope that this is more likely not cancer-what are my odds?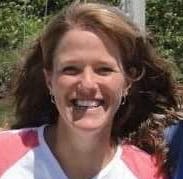 1610
Recommendations
Thank you for your email. I'm sorry that this is happening to Philip. Unfortunately, with animals and people, the chance of cancer rearing its' ugly head increases with age. There is a possibility that it might be a resistant infection, fungal disease, or benign mass or polyp, and unfortunately if they weren't able to get a biopsy sample of the mass during scoping, you may have to wait until the specialty appointment to find out more details, how invasive the the growth is, and what your options for treatment are. I hope that you are able to get answers next week, and that Philip is okay.
Was Phillip diagnosed with a nasal tumor? Or something else?
Hello, this is Phillips dad again. He had a CT Scan and a biopsy and things do not look good. We have an appt with the oncologist on 2/5 but it looks like they will be sending me to Cali or AZ for radiation treatment if it looks treatable. Can anyone tell me anything about these two facilities they are talking about so I can start doing some research and planning just in case. I'm disabled so a facility that can handle a sick dog and facilitate my MS disability would be nice. But I'll get Phillip there anyway.
Add a comment to Phillip's experience
Was this experience helpful?
Rusty
Golden Retriever
13 Years
0 found helpful
My dog Rusty *( 13 yrs) is diagnosed with squamous cell nasal cancer. (biopsy two times - confirmed diagnosis ) Operation not possible.
He was treated with two paclitaxel therapies ( 90mg/ m2 ) in three weeks time (21 day).
He has very good appetite, we go for a walk, but his nose is permanently bleeding, and the shape of the nose is completely deformed. Do you know any immuno therapy for sqamous cell ca type, like pembrolizumab, or nivolumab in humans.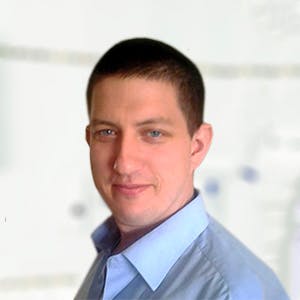 3320
Recommendations
Paclitaxle is approved by the FSA for use in dogs in the USA for the treatment of non-operable tumours in dogs; whilst there are treatments available in human medicine, there use isn't approved in dogs. There are some studies published about the use of Imiquimod in dogs with squamous cell carcinoma, but the efficacy may not be as good as Paclitaxle. Regards Dr Callum Turner DVM
In April my 12 year old staffordshire had all the symptoms of nasal tumor and I was advised to get radiation treatment. $12,000 later she no longer had the trouble breathing that she was having but has heavy and constant yellow and bloody discharge. Her face smells very very bad and will make people leave a room. We keep her on constant antibiotics, Benadryl and inflammatorys because of how downhill she spirals when she stops. (once a possible seizure) The latest is a strange choking sound and it's getting worse and more frequent. Is this common? The dr says reverse sneezing but she's always had that and the two are different.
Add a comment to Rusty's experience
Was this experience helpful?
Rex
Polish Lowland Sheepdog
7 Years
0 found helpful
My dog (polish lowland sheepdog) had a rare form of cancer develop on his snout, about a month ago - it was under his left eye but still in the about area. We thought it was a bad tooth and had one vet give him an antibiotic for his teeth. It got worse, we went to a second vet for a 2nd opinion. After a scan, he discovered soft tissue not relating to his tooth. He performed surgery and it was removed. His left eye had swollen pretty badly to the point where it was buldging. Its been about 3 weeks since the removal of the tumor, and his eye is still swollen, it looks like it's getting worse. The vet said it's possible the cancer could have gotten to his ocular nerves and cause damage. I'm worried it's getting worse because now his eye is leaking, and the whites are completely red. Is it possible the cancer is getting worse and continuing deeper? Is this eye related issue something completely different. My poor dog is looking sad and depressed lately and I don't know what I can do next. Help!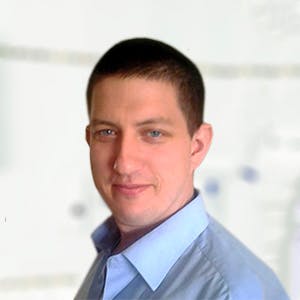 3320
Recommendations
At this point I would recommend visiting an Ophthalmic Specialist to look at the eye and to perform ocular ultrasound to determine if there is something behind the eye forcing it out. It is possible that the cancer has spread (depending on the type) and is affecting the eye. It may be a case that Rex loses the eye if this continues. Regards Dr Callum Turner DVM
Add a comment to Rex's experience
Was this experience helpful?
Skipper
German Sheppard mix
12 Years
0 found helpful
My 102.3 lb German Shepherd/ Border Collie mix had a horrible nosebleed after my other dog has nipped him on the nose about a month ago and since then we'd taken him to the vet where he was prescribed medication to treat Thyroid disease. He came back positive for thyroid with a blood test. My dogs nose has always looked like a staff infection, very dry, scabby and nothing ever helped it until the thyroid medicine was prescribed. Weeks later we woke up to blood all over the floor, like our floors had just been painted res. And when hed breathe it would splatter everywhere. The bleeding is still occuring. The doctor may suspect nasal carcinoma since the bleeding is coming from inside but we declined a CT scan and anesthesia. He is acting completely normal. And with the new medicine (yunnen baiyou) he is on, the bleeding is going down but still occuring in light drippage and splatters. He wants to play, eat, go for walks, etc. all the norm. Im very curious as to what you think is going on.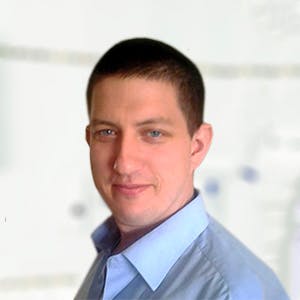 3320
Recommendations
Thyroid conditions are linked with an increased incidence of bleeding which would most likely occur at weak points, like Skipper's nose; the use of yunnan baiyao has become quite popular and has anti inflammatory properties. Without having further imaging studies done, we cannot know what is going on in Skipper's nose and therefore cannot effectively manage any condition confidently. Regards Dr Callum Turner DVM
Add a comment to Skipper's experience
Was this experience helpful?
Oliver
Mix
13 Years
0 found helpful
My dog Oliver has a lot of discharge coming out of his nose starting about mid September. We got him on antibiotics but did not help. Took him back about a week ago because he was sounding worse and thought it might be allergies so vet put him this time on an antihistamine and antibiotics again. After a week of treatment, still no change and I am thinking it must be nasal cancer. He had a series of seizures in Feb and March, sometimes 2 a day, but then they stopped so vet was thinking it was an isolated incident. I'm not so sure, I think it is all related. He has been having some very restless nights but his appetite is still very good and energy is good. How do I know if he is in pain or if the time has come to say goodbye?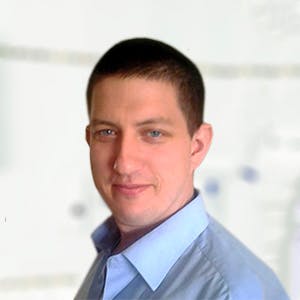 3320
Recommendations
There are many different causes for discharge from the nose which may include infections, foreign bodies, allergies, dental disorders, tumours among other issues. Deciding on whether to continue to diagnose the problem or say goodbye can be difficult and determining whether Oliver is in pain isn't easy since dogs are stoic animals and will not show pain until the last moment. Look for changes in behaviour, avoiding family and spending more time alone; other than that you know him best and will know when he isn't himself. Regards Dr Callum Turner DVM
Add a comment to Oliver's experience
Was this experience helpful?
Munch
Labrador Retriever
11 Years
0 found helpful
Has Symptoms
Panting/Abnoraml Breathing
Our dog has squamous cell nasal cancer. Four months ago he had cryosurgery. Recently he had a CT scan and had a hard time recovering from the anesthesia. We were about to say goodbye to him and he rebounded but the last 24 hours he is panting a bit more. He is still drinking water and we need to hand feed him and the cryosurgery had destroyed his lip and the cancer has spread to his lip making it hard for him to pick things up from a bowl as there is also an infection which he is on antibiotics. His appetite is decent. Tonight he laid down in a puddle and wouldn't get up for a few minutes which has concerned me. When do you know it's time?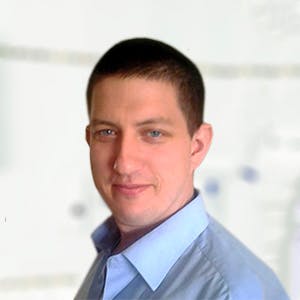 3320
Recommendations
Deciding on when it is time can be difficult for many owners looking at their loved one; however whilst there may be good days and bad days, if the bad days outnumber the good and there is a general low quality of life then it may be time. Without examining Munch, I cannot give you a definitive recommendation; but normally an owner will know when their loved one is no longer their self. Regards Dr Callum Turner DVM
Add a comment to Munch's experience
Was this experience helpful?
Elliot
Havanese
11 Years
0 found helpful
My dog Elliot is an 11 year old Havanese who was diagnosed January of 2017 with Adenoid carcinoma and we were told that he would only survive another 3 to 6 months at most. It has now been over a year and the breathing has gotten so much worse and the nose bleeds are coming several times a day. He has difficulty sleeping at night and gets up to go to the bathroom several times at night as well. He is still begging for food and treats, even more so then ever before and tries to eat his poop as well. I don't want him to suffer but I also don't want to put him down before it is time. I am at my wits end. The bleeding is a lot with several pieces of tissue coming out each time. Please help.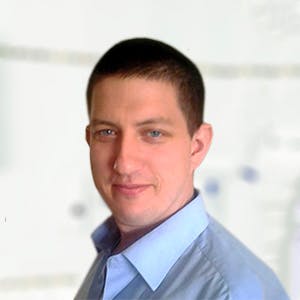 3320
Recommendations
I understand that you don't want to put Elliot down before his time, but you need to make sure that you are doing it for him and not for yourself; I cannot examine Elliot so I cannot determine the severity of the bleeding and his overall condition. Products like yunnan baiyao (Chinese Medicine) may help with bleeding, you should discuss Elliot's condition with your Veterinarian and whether yunnan baiyao would be suitable for him. Regards Dr Callum Turner DVM
My dog Belle has had a nasal tumour for over 2 years.It started with a nasal bleed then yellow discharge from one nostril it then progressed to the other nostril and now the discharge is bloody and a lump has formed on her nose between her eyes.She breathes thru her mouth and seems happy enough for now, she eats and plays with my other dog but the the tumour is progressing now.I have been giving her Turkey Tail mushroom capsules 2 a day for a year and a half now and it is this reason I feel she is still with me.The TTMushroom slows down the tumour. She is over 13 years old now and she still has more time before I have to make that decision as she is not suffering.
I have a 12 yr old lab having the same problem. What dosage are you using of YB? Mine is 75lbs.
What dosage should I incorporate for an 80lb lab with nasal bleeding/tumor.
I have the powder form. There are no clear instructions on administrating. Can anyone help?
Hi, I'd be really interested in hearing the outcome of this. I am in almost exactly the same position. Our 11 year old lab has a nasal tumor and having sneezing bursts almost daily with lumps of blood/tissue coming out. His left eye (side of the tumor) is squinted and he flinched when we go near it. Is is watery and also starting to go bloodshot. Like yourself, I don't want to PTS before I really have to as can't imagine taking what looks like a happy healthy dog to the vets, I would always imaging it would be when he is clearly no longer enjoying life. Please do keep me updated and offer any advice you can. Thanks
I am using Yunnan Baiyao for my dog with carcinoma in the nasal passages....stopped the bleeding. It's a great product. I'd use it.
Add a comment to Elliot's experience
Was this experience helpful?
Oscar
Daschund
9 Years
0 found helpful
Has Symptoms
Bloody nasal discharge, harsh breathing at times,
I have a standard Daschund named Oscar, who we adopted from a shelter 3 years ago and was recently diagnosed with nose cancer in June. He has had 3 rounds of chemo and the first two treatments he did very well, he kept his appetite and would only throw up once the following day after chemo. After the third chemo treatment he couldn't keep any food down he was still able to drink but it didn't always stay down. After running tests we found out that his blood work was off the charts and was going into kidney failure. His chemo treatment consisted of 150 mg Carboplatin once every 3 weeks and piroxicam 4.6 mg once daily. So now they think the Piroxicam may have caused the kidney levels to increase. Since then he was taken off the piroxicam and the levels have come down tremendously and with the help of medication he's back to eating me keeping it down. Our vet says we would have to look at another chemo drug and not be able to use the carboplatin due to the blood levels being so high. Can't the carboplatin be used without the Piroxicam? I have read where the carboplatin has better results in treating the nasal cancer. Do you have any insight on this? Thank you, Oscar's owner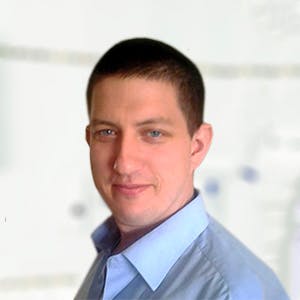 3320
Recommendations
Chemotherapy consists of a combination of drugs (two or more) which work to achieve a desired result; side effects like vomiting are normal with these types of treatments and may be managed with antiemetics if applicable. Carboplatin is combined with piroxicam (and with other medications) to give a desired result; the specific type of cancer will have a bearing on the types of chemotherapy used, but if there are problems with carboplatin and piroxicam a change to another regimen would be required. Regards Dr Callum Turner DVM
http://veterinarynews.dvm360.com/when-it-comes-nasal-tumors-nose-knows
Add a comment to Oscar's experience
Was this experience helpful?
Hollie
German Shepherd
5 Years
0 found helpful
My 5 year old German shepherd has jut stared to have discharge from her nose more the one nostril it's like snotty discharge ,, she's fine in herself but her nostril is sensitive ,, no bleeding bet gave her co amox,, did help but the tried doxy,, didn't clear,,
We're talking about a CT as I'm worried it's a tumour?? Her nasal cavity is swollen no lumps anywhere,, she does sneeze now and again but no breathing problems just sounds a bit blocked up now and then??
Normal airflow from the nostrils, just so worried? Please help?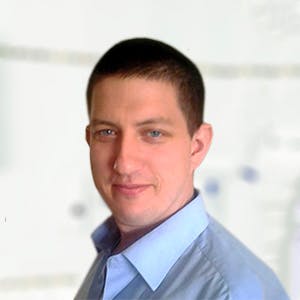 3320
Recommendations
I would be tempted to try rhinoscopy before going for a CT scan to see if something can be visualised and biopsied if required, a biopsy would be more valuable than a CT scan in my view; but there is the risk that the issue is out of reach of the rhinoscope so a CT may still be required. There is nothing else I can recommend apart from further investigation which you are considering already. Regards Dr Callum Turner DVM
Hollie could you share you test results?
Add a comment to Hollie's experience
Was this experience helpful?