What is Excess Protein in the Urine?
Excess protein in the urine is no more common for dogs of any age, gender or breed. Because there are several possible causes, it is important for you to obtain a diagnosis for your dog's excess urinary protein level as soon as possible in order to seek prompt treatment. Sometimes you may notice symptoms and bring your dog in for veterinary treatment in order to obtain a diagnosis; however, sometimes an elevated protein level is only found during urinalysis at a regular health check-up. This is indicative of the importance of bringing your dog in for regular veterinary check-ups even when she does not exhibit any health issues.
Proteinuria is the presence of protein in dog's urine. Dog's urine normally contains a trace amount of protein in the urine, as proteins are blocked by the glomerulus, the part of the kidney that filters waste products, or pass through the glomerulus and then reabsorbed by renal tubes or broken down by the epithelial cells of the renal tubes. Proteinuria may be associated with lower urinary tract disease, reproductive tract disease, or an indication of renal dysfunction or damage.
Book First Walk Free!
Symptoms of Excess Protein in the Urine in Dogs
Excess protein in the urine is a symptom of an underlying cause. Additional symptoms that accompany excess protein in the urine depend upon the cause, as discussed below.
Causes of Excess Protein in the Urine in Dogs
Urinary Tract Infection
Strain during urination
Inability to urinate
Bloody or cloudy urine
Fever
Loss of bladder control
Increased amount and/or frequency of urination
Pain during urination
Lethargy
Vomiting
Licking urinary opening
Changes in appetite
Weight loss
Increased thirst
High Blood Pressure
Blood in the urine
Abnormal eye movements
Dilated pupils
Retinal detachment
Ocular hemorrhage
Acute onset blindness
Nosebleeds
Seizures
Disorientation
Ataxia, or lack of coordination
Circling
Partial paralysis of limbs
Heart murmurs
Glomerular Disease historically has been found to lead to chronic kidney disease, the symptoms of which are:
Loss of appetite, or anorexia
Lethargy and weakness
Vomiting
Increased thirst
Increased urination
Diagnosis of Excess Protein in the Urine in Dogs
As with most appointments, unless the veterinarian is absolutely sure, the doctor will conduct a thorough physical examination of your dog and ask that you report the onset and extent of any symptoms, as well as any medical history. The most important diagnostic tool will be a urinalysis in order to confirm the presence of elevated protein in your dog's urine. This test will also include sediment examination in order to identify the presence of any crystals or stones. The urine may be cultured in order to identify specific bacteria that may be causing infection if urinary tract infection is a suspected cause. The concentration of your dog's urine will be measured, and can indicate the kidney's ability or inability to correctly process urine, which may indicate kidney failure.
A blood sample will also be analyzed for a chemical blood profile, which will measure electrolyte levels in your dog's blood as well as elevated levels of creatinine and blood urea nitrogen, all of which will point to chronic kidney disease caused by the glomerular disease. Your dog's blood pressure will be measured via an inflatable cuff to determine if he is suffering from hypertension. A complete blood count will also be taken in order to measure red and white blood cell and platelet counts and may indicate anemia, another indicator of kidney disease.
Further, x-ray and ultrasound imaging can be utilized in order to observe the size and shape of your dog's kidney, if kidney failure is suspected. A kidney biopsy may be necessary in the case of glomerular disease causing kidney failure.
Treatment of Excess Protein in the Urine in Dogs
Specific treatment will depend upon your dog's diagnosis. In severe cases, your dog may need to undergo stabilization treatment for dehydration, which will consist of IV fluids. Glomerular disease will be treated through a combination of immunosuppressant medication, angiotensin-converting enzyme inhibition, low-dose aspirin and a special diet low in protein, phosphorous, calcium and sodium and high in potassium and polyunsaturated fatty acids such as omega-3 and omega-6. In the case of inflamed kidneys and urinary tract infections, antibiotics will be prescribed. High blood pressure will be treated through a calcium channel blocker or beta-blocker and the possibly the recommendation of a low-sodium diet.
Recovery of Excess Protein in the Urine in Dogs
For all treatment, monitor your dog's recovery process and report any changes in health to your veterinarian right away. You will likely need to schedule follow-up appointments to evaluate the efficacy of your dog's treatment plan and avoid any complications.
If your dog has been prescribed, or is supposed to be on home cooked special diet, she may display disinterest in the new food as it will not be as flavorful as what she is used to. Consult the veterinarian on how best to address this, as you may be able to enhance the flavor with tuna juice or another liquid.
All recovery of proteinuria regardless of the cause will require sufficient hydration, so be sure to always keep fresh water available and encourage your dog to drink.
Excess Protein in the Urine Questions and Advice from Veterinary Professionals
Brutus
hound mix
13 Years
0 found helpful
Brutus is a 13 y/o MN hound mix who was diagnosed with unilateral (left) renal cell carcinoma and azotemia. He has had 7 treatments of palliative radiation therapy. Blood work was run on his last treatment day. CBC unremarkable, CREA 2.0, ALT 238, Na141, K 5.75. UPC is 3.93. Any advice on managing his ongoing care? We are due back at the vet for f/u blood work and U/A in one month.
Add a comment to Brutus's experience
Was this experience helpful?
Loki
Welsh Corgi
10
0 found helpful
Hello, I have a 10 year old male corgi. Loki. He has been perfectly healthy unitll all of the sudden. He had his teeth cleaned on 9/17/18 and his prescreening bloodwork was fine except for his ALT was 168 (10-125) and his ALPK was 43 (23-212). I was not told about it. I took him in for his annual blood work in March 3/21/19. His ALT 252 and his ALPK was 413. We also have a 7 year old female mini Doxie, Mina. I tooker her in to be screened also to see if hers was affected as well. Her live was fine but they both had UTIS and she has struvite crystals. 2 weeks of antibiotics, diet change and milkthisle for him, and they both are both UIT free and his blood work is normal but now he has 3+ protein in his urine and she still has crystals. We have been through kidney disease before. His bood work is fine so I'm not ready to jump right to meds for kidney disease. I just dont understand whats going on.
Add a comment to Loki's experience
Was this experience helpful?
Roscoe
Shepherp/ Mix
9 Years
0 found helpful
Has Symptoms
A lot of drinking , Peeing
Dog was drinking excessively and urinating all the time. So we take him in. High blood work numbers were NEU 12.50 Band suspended MPV17.4 ALT 202U/L and ALKP 1472 rest of the numbers were normal. So they took Xrays said they found his Liver was enlarge but everything else looked ok no UTI. SO we get over 100.00 in meds go home shows a little emprovement, a back to were he was drinking a lot peeing a lot acting lethargic sleeping all the time. So we take him back in, they do a MRI and Urine test, Tell us the Liver a little rounded but with his big chest they cant see to much. No have you both Vets at this place said he didn't have a UTI. Did a urine sample said again to us little blood , but mind you he had a catheter 1 day before hand. She said it was not a UTI. But the Protein in his urine was 30 but really wasn't concerned. They had mentioned Cushing. But told us lets give him 12 hours and maybe start talking about the quality of life with him. So they call that night tell me both agree now he has a UTI, But no antibiotic given to him at all. Said something about his vomiting which we said he was never doing. And they will call in about 3 days. Can you please look at his numbers.
Add a comment to Roscoe's experience
Was this experience helpful?
Benny
Shih Tzu
3 Years
0 found helpful
My dog just got his blood work and urinalysis results back today and there are some concerning numbers that I am hoping to get some clarity about.
His vet is out for the next few days so I wont hear back from her for a while.

Bloodwork
His BUN and Creatinie levels were normal but his BUN/Creatinine ration was 35. His WBC levels were also increased at 30.1
Urinalysis:
What is scaring me the most is that his protein levels are 3+ and pH was 8.5. He has no symptoms of a UTI and there was no detected bacteria in the urine. Amorphus phosphate crystals were 0-1. He has has regular activity level and water intake. This bloodwork and urinalysis was for a wellness visit. Everything else was for the most part within range. The specific gravity was slightly elevated at 1.057.

I work at the vet hospital so I am able to see the results but I just assist so I don't really know how to read any of this. I understand it could indicate a UTI, kidney disease, kidney stones, etc. I am just worried about how presssing this issue is and if I should wait the 3 days it will take for his doctor to follow up with me.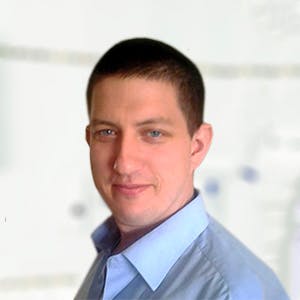 3320
Recommendations
The term a little knowledge is a dangerous thing is true since we have details of what values are normal or abnormal; if the BUN:creatinine ratio is slightly high it may be concerning but if the BUN levels and creatinine levels are normal we would need to know the reference ranges for the equipment the tests were run on (can vary between equipment manufacturers) and the values which came out. Also, urinalysis is concerning on first glance due to the presence of protein and an increase in pH but without taking a history and checking Benny over I wouldn't be able to tell you anything specific. This will wait until Monday morning, just ensure that Benny is well hydrated and is otherwise in good spirits. Regards Dr Callum Turner DVM www.idexx.eu/globalassets/documents/parameters/8073-us-bcratio-interpretive-summary.pdf www.idexx.eu/globalassets/documents/parameters/8961-us-wbc-interpretive-summary.pdf www.idexx.eu/globalassets/documents/parameters/9449-us-specificgravity-interpretive-summary.pdf
Add a comment to Benny's experience
Was this experience helpful?
Suki
Rat Terrier
7 Years
1 found helpful
My dog has 3+ protein in her urine. Her urinalysis doesn't indicate an infection. The Specific Gravity is 1.016 which is dilute but we don't notice that she has an increased urge to urinate. What else could be causing her proteinuria if it is not a urinary tract infection. We initially took her in due to incontinence which seems to have slightly subsided. Also, if an infection is suspected, why haven't they vets perscribed antibiotics.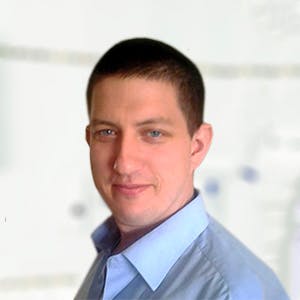 3320
Recommendations
Proteinuria usually indicates infection or inflammation in the urinary tract; inflammation may be caused by urinary stones, tumours or kidney disease. Protein losing nephropathy may be caused by autoimmune disease, kidney disease and other conditions. The next step would be to have blood tests and possibly x-rays to see what is happening. If the urinalysis doesn't indicate infection it would be irresponsible for your Veterinarian to prescribe antibiotics. Regards Dr Callum Turner DVM
Is it true that the dog could haveCushon disease?
Add a comment to Suki's experience
Was this experience helpful?
Moses
Cocker Spaniel
8 Years
4 found helpful
Our dog went to the vet and got some blood work done. A couple of the numbers seem to be high, and when asked, the vet tech said that they were ok. The numbers that are concerning are:
BUN: 43.000 mg/dL (they said the range is 7.000-27.000)
and
Urine Protein: 300.000 (range 0.000 - 30.000)

Should I pursue this with them? Thank you for any information.

David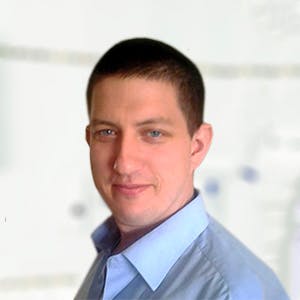 3320
Recommendations
High blood BUN levels indicate that there is a high proportion of waste products in the blood which haven't been excreted by the kidneys and an increase of protein in the urine may indicate kidney damage, infection, urinary stones among other causes; if you have concerns, speak with your Veterinarian or visit a different Veterinarian to check Moses over and to run the tests again. Regards Dr Callum Turner DVM
Thank you so much, Dr. T! Appreciate this site!!
Add a comment to Moses's experience
Was this experience helpful?
Jeevan
Pointer
4 Years
0 found helpful
My dog broke his tooth and my vet would like to do dental procedure on him. Of course he would need to be under anesthesia for it. They did a blood test to make sure he was healthy and the results came back with this:

Urine analysts:
Urine PH: 8.5
Protein: 2+

And also his Globulin is at a 3.7

My vet said it was probably due to diet and that she would like to test again in 3 months. And that he's healthy enough to be put under for the procedure. He seems like a perfectly heathy dog. The only thing I notice is his urine is darker yellow. And he has occasionally skin issues (redness), which he gets only during summer time. I changed his food three months ago. It's a higher protein dog food than what he was on before. I feed him Canidae grain free. I give him a little apple cider vinegar in water on occasion, and Spirulina supplement on occasion as well.

My question is, is it truly safe to put him under anesthesia with these blood test results?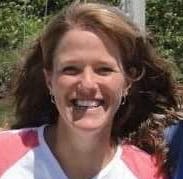 1611
Recommendations
These blood results are quite unremarkable, although lab results are always taken in context with all other available information. Since I don't have access to the rest of the lab results, or Jeevan's physical status, I can't comment on his general health. It does sound like your veterinarian is being quite thorough, however, and if they have assessed that he is healthy, it would make sense to trust their opinion.
Add a comment to Jeevan's experience
Was this experience helpful?
Harly
Pomeranian
10 Years
0 found helpful
Hi Dr,

My 10yr old Pom has been diagnosed with chronic kidney disease. His protein urine test came back at 4.1. Now the vet wants to me to leave him all day to monitor his BP. Is this useful and what kind of treatment plan can be the outcome of all this testing?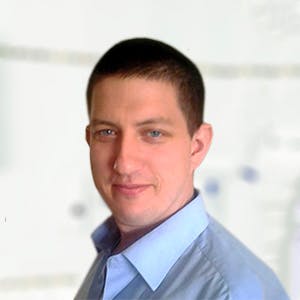 3320
Recommendations
Hypertension is secondary to chronic kidney disease in many cases, your Veterinarian may have a suspicion of high blood pressure to suggest blood pressure monitoring; if the blood pressure is determined to be high, then your Veterinarian may prescribe a medication to dilate the blood vessels which in turn will reduce blood pressure. High blood pressure may cause issues with vision, coordination among other issues; discuss with your Veterinarian about the findings which lead them to perform long term high blood pressure. Regards Dr Callum Turner DVM
Add a comment to Harly's experience
Was this experience helpful?
Myles
Husky/Springer Spaniel
12 Years
3 found helpful
I recently took my dog to the vet and had a senior profile done. It showed protein in his urine. They gave him antibiotics. Two weeks later had a retest, still showing protein in urine. So now they want to see if he has high blood pressure. Would that cause protein in his urine?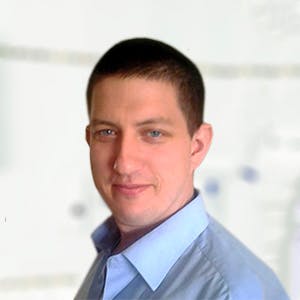 3320
Recommendations
Protein in the urine may be caused by infection, kidney disease, inflammation, autoimmune disease or high blood pressure; so a blood pressure test would be a relevant test. If not performed already, a blood test with biochemistry would give an overall indication of kidney and liver function in the body. If a cause isn't found, a renal biopsy can be taken for histopathology so that types of cells and structure of the kidney can be analysed on a microscopic scale which may aid in the diagnosis; however, the renal biopsy isn't always reliable. Regards Dr Callum Turner DVM
Add a comment to Myles's experience
Was this experience helpful?
Bruno
Boxer
2 Years
0 found helpful
Hi. We have a 2 year old boxer who has excess protein in his urine. The vet has diagnosed him with Kidney failure, but he is showing no signs of kidney disease. He does not drink excessively, he has not lost his appetite and he is not lethargic. Could it be possible that he has bladder stones and that would cause the excess protein in his urine. The urine also sat in a tube for about 8 hours before being tested. His blood work shows his white count elevated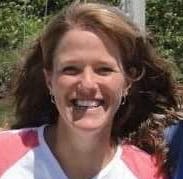 1611
Recommendations
Protein in the urine can be caused by infection, bladder stones, or inflammation anywhere in the urinary tract. Without additional elevations in kidney enzymes, it isn't possible to diagnose kidney failure from that one lab test. It may be a good idea to either ask for further clarification from your veterinarian, or seek a second opinion to determine what might be going on with Bruno.
The reason they gave that diagnosis they say is because he is showing signs of continence. He sometimes dribbles urine but not often. They said the blood work showed elevated white blood count, and his protein count in the blood was over 4.0. They now want to start him on a blood pressure pill but I'm not certain that needs to happen
Add a comment to Bruno's experience
Was this experience helpful?
Ignatius
English Bulldog
3 Years
0 found helpful
Hello, my 3 yr old English Bulldog recently had a urinalysis. Everything was normal except his protein was 1+. In February, he had crystals in his urine (his Ph was alkaline) and his protein was 2+. In March, after being tested, everything was in the normal range. Could it be diet? he eats FROMM weight management with some cooked chicken. he also snacks on peppers, celery, green beans carrots and the occasional blueberries.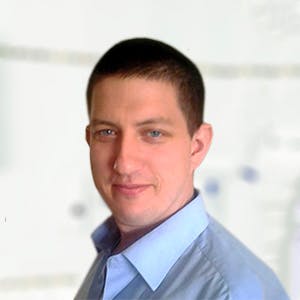 3320
Recommendations
There are a few possible causes for some protein to be detected in urine, one of the possible causes is using a non-sterile collection container or contamination of the urine before testing; other causes may include infections, urinary stones, kidney failure, poisoning, hormonal conditions among other causes. Another urine test would be a good idea along with a blood test to be on the safe side. Regards Dr Callum Turner DVM
Add a comment to Ignatius's experience
Was this experience helpful?
Bella
Border Collie
24 Months
0 found helpful
Hi this is the second urine test I had on my dog comes back plus one high for protein all her blood work is excellent she's on original Orijen dog food which is 38% protein is this normal her blood work is excellent thank you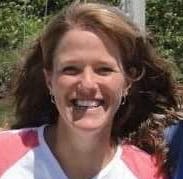 1611
Recommendations
Without knowing more about Bella, her signs and physical condition, I can't comment on the protein in her urine, unfortunately. Adult dogs typically need about 18-25% protein in their diet, so it may be that that higher protein dog food is causing the excess protein in her urine. If she is showing signs of urinary problems, she may need follow up testing, or you could change her food to a normal protein diet and recheck her urine protein in a few weeks. Your veterinarian will be able to advise you on the right course of action for her.
Add a comment to Bella's experience
Was this experience helpful?
Roxy
pitbull
3 Years
0 found helpful
Hello. My dog unfortantly got a hold of dry cat food while I was at work. She was already scheduled for a checkup at the vet. They did a urine test and found a larger amount of protein. Could this have been caused by the cat food? She has no other symptoms and is eating and drinking normally. She has always had slight stomach issues since adopting her which is why she is on a stricter diet.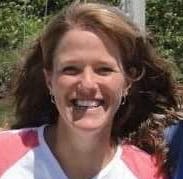 1611
Recommendations
Thank you for your email. Urine chemistries can be affected by diet, although it usually pH that is affected. Since she did eat the cat food right before her visit, it might be a good idea to recheck her urine in 2 weeks, just to see if the protein is still there, or if it was related to the sudden diet change. If it is persistent, it would be a good idea to have further diagnostics performed to assess her kidney function. I hope that all goes well for her!
Add a comment to Roxy's experience
Was this experience helpful?
Amber
terrier
14 Years
0 found helpful
My vet told me today my pup has a small leakage of protein in her urine. She is diabetic and has been under the care of an internal specialist. My regular vet found the protein in a urinalysis. She is calling the specialist to get her opinion my question is do I need to be worried.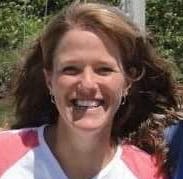 1611
Recommendations
Thank you for your email. Protein loss is a great way to monitor kidney function. Once your veterinarian has consulted with the internal medicine specialist and all of Amber's health conditions are taken into consideration, you'll have a better idea as to the degree of kidney disease that she has, if any.
Add a comment to Amber's experience
Was this experience helpful?
Levante
Rottweiler/Pitbull
12 Years
0 found helpful
I brought my dog in for blood in urine he is a 12 yr old male. The vet treated for UTI as he was wanting to go out every 10 minutes or so. We got antibiotics and returned to vet after with urine sample. Put on another antibiotic for three weeks. After brought urine in vet called and said no more bacteria but protein in urine 3+. The whole time she said there was protein in the urine but did not tell me. Now I have to bring in urin samples 3 consecutive days. I started feeding my dog boiled chicken breast when we had UTI along with his food. I'm very concerned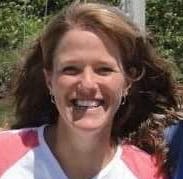 1611
Recommendations
Thank you for your email. Protein in the urine can indicate an active infection, or kidney disease. It would be a good idea to have blood work done to assess his kidney function, and possibly a culture to rule out a resistant infection. I hope that he is okay!
Add a comment to Levante's experience
Was this experience helpful?
Niko
German Shepherd
8 Years
0 found helpful
My 8 year old GSD had splenectomy on 12/06/17 (tumor rupture) labs later came back confirming hemangiosarcoma. He recovered extremely well from surgery, was switched to a high protein/fat and low carb diet. Added Host defense turkey tail mushroom supplement, VetClassic Blood Edurance (blood/energy) supplement and CoQ10 to his diet.

His weight was normally (adult life) around 100lbs, post op he was 92lbs...my vet is happy with the 100lbs weight as he is on the larger size for his breed. His appetite has always ( adult life) been normal..2 meals a day and a few healthy treats (puréed pumpkin, carrots and freeze dried salmon or liver) and he was satisfied...

On 1/4/18 his weight (1 month post op) was back up to 102lbs..(vet was happy he has "filled back out") however his appetite seems insatiable now,,,blood work was normal ranges except BUN was high (42+mg/dL) and CRE (1.6). Urine strip test showed no signs of any infection, but "spun" urine revealed it contained protein and white blood cells...he was put on amoxicilllian and I was advised to give him a low protein "kidney" diet and Azodyl.
I'm struggling now to figure out a diet for him that...the kidney diet is low protein, but the cancer diet suggests high protein and low carbs...
Also any suggestion on diet and additional supplements that may help either condition. (I have Yunnan Baiyao on hand, but have not started him on that, as he doesn't show any signs of an actively bleeding tumor).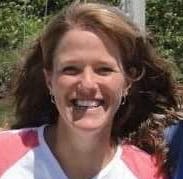 1611
Recommendations
Thank you for your email. I am glad that you are able to take sure good care of Niko. As far as an optimal diet for him, you may want to consult with a nutritionist - Hill's and Royal Canin both have a nutritional specialist on staff that your veterinarian can consult to come up with the best diet given his conditions. If there are any supplements that might benefit him, they may have recommendations for those as well, but it is typically a diet related therapy at his stage of both diseases. I hope that he continues to do well!
Hi my dog has too much protein in her urine canopy because she's on antibiotics but she eat too much meat
Add a comment to Niko's experience
Was this experience helpful?
BELLA Menon
Beagle Point
8 Months
0 found helpful
My Puppy an 8 month old Beagle.

1. Sr Creatinine 2.6
2. BUN 37
3. All other blood report values are normal
4. Urine Protein very high
5. Urine Creatinine high
6. UPC ratio very high
7. Urine specific gravity 1.02
8. Pus cells in urine high
9. Fasting Blood Sugar 71
10. Urine Culture report expected
11. Blood PTH report expected
12. Consistent increase in weight observed when checked every month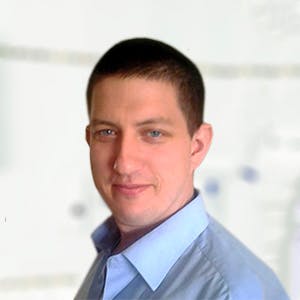 3320
Recommendations
At this point it looks like there is a urinary infection or severe inflammation, with BUN and creatinine levels as described I would strongly recommend an ultrasound of the kidneys to look at the structure to look for cysts or other anomalies. Given the number of white blood cells in the urine, urinary culture would be useful but the white blood cells may be inflammatory in nature. You should wait for the results of the urine culture, but in the meantime you should change Bella over to a urinary diet to ease the functional burden on the kidneys. Regards Dr Callum Turner DVM
The USG is done. Both kidneys appear hyperechoic with moderate to severe loss of corticomedullary definition. No intra renal calculi are seen. Urinary bladder appeared normal. Spleen visualised normal in size, shape and echogenicity. Liver and gall bladder appeared normal. Pancreas appeared normal. Uterus was seen to have normal dimension and echogenicity.

1. Is this a serious condition. 2. Is this treatable and condition reversible. 3. Is this life threatening. 4. What is life expectancy in such a condition. 5. Can she lead an healthy life with treatment.
I am waiting for your response to my update.
May I have your input on my previous update.
Add a comment to BELLA Menon's experience
Was this experience helpful?
Evie
Rotterman
8 Months
0 found helpful
MY 8-month old Doberman-Rottweiler mix just had her first heat, which lasted almost a month. She got a UTI during that time and was on anti-biotics for the same. We did another urine test and these are the results:
SG 1.015
pH 6.5
LEU 100
PRO 500
GLU neg
KET neg
UBG norm
BIL neg
BLD 50

The main concern is that she has protein in her kidney. It's possible it's because of the UTI, so the doc has continued her anti-hiotics [amoxicillin]. Can you help me make sense of this diagnosis? And also what are the ideal dietary changes if she has protein in her urine?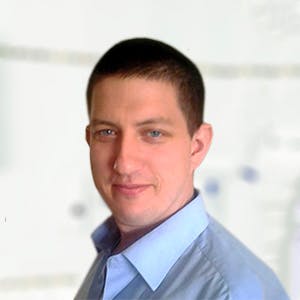 3320
Recommendations
It is important to have a blood test to check for kidney health and for albumin to globulin ratio since this may indicate kidney inflammation, cancer or protein losing nephropathy. It is important to confirm a diagnosis and ensure that the problem is a urinary tract infection of something more severe; any treatment (apart from antibiotics) should be based on confirming that a urinary tract infection is the cause. Regards Dr Callum Turner DVM
Add a comment to Evie's experience
Was this experience helpful?
Storm
Alaskan Husky
3 1/2 months
0 found helpful
Storm is a 3 1/2 month old Siberian Husky. He is very active, did puppy things, and up to date on all shots. One week ago he experienced a pretty intense seizure. Coming in from outside activities he was slightly dazed and disoriented (thousand yard stare, confusion). He suddenly drop to the floor and seized for om my calculation between 40-55sec. Foamed from the mouth, entire body shaked profusely with jaw open and turning of the head. After the seizure he was unresponsive and immediately taken to his vet. He stayed over night with IV attched with potassium also running through the tube. He had two blood vet scan test ran and both times had high BUN levels. The first at 75 and second 30+. He was prescibed liver medication and has not had any episodes since. However before seziure his eating habits change (not wating to eat) he ate very little, and drank abmormal amounts of water. On two occansions playing with him i notice him slightly shaking which i observed as having the chills and was unalarming at the time. Again all before initial episode. The vet scan VS2 last taken showed ALB 3.3 g/dL, ALP 94 U/L, ALT 32 U/L, AMY 227 U/L, TBIL 0.3 mg/dL, *BUN 30+ mg/dL, CA 11.5 mg/dL, *PHOS 8.5+, CRE 1.0 mg/DL, *GLU 119+ mg/DL, NA+ 140 mmol/L, K+ 4.7 mmol/L, TP 6.9 g/dL, GLOB 3.6 g/dL. After the test was taken the second time he was released from the vet and was just told to watch him and see if it happens again. The vet was extramly busy and did not say much when arived for pick-up . I am wondering if this is something to be expected from storm, or if this is hoping a one time experience. Curreltly he has been eating normal 3x a day, however, i have been putting a 1/3 of banana in every meal and addinging 1/4 purina dog meat meals mix all together. Actvity is that of a puppy and also adding clear Pedialyte to his diet comming in from running outdoors. The fridgerated medication proscibe is called "Azodyl" and was ordered 2x with morming meal and one with evening meal. Total 3x daily. Please with your experience can you advise me on my current experience on what could possibly be the issuse, possibility of it being a one time thing, diets, and anything you could possibly think of that would help.

Sincerly, concered Dad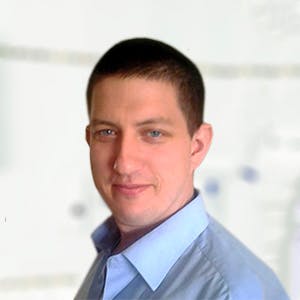 3320
Recommendations
The latest blood tests show only mild increase in BUN, glucose and phosphorus; it would be good to see how Storm goes on with dietary changes and the medication prescribed by your Veterinarian. With creatinine being so low, kidney disease is off the table (so to speak) and other causes need to be investigated; from looking at the blood results as they are, I cannot think of any immediate cause for these results but would recommend to stick with the treatment plan given to your from your Veterinarian. Regards Dr Callum Turner DVM
Add a comment to Storm's experience
Was this experience helpful?
Tobin
German Shepherd Pyrenees Mix
9 months
0 found helpful
My dog is now 9 months old and is very well house broken. She can usually wait about 4 hours in between going outside to go to the bathroom. About 2 weeks ago she all of a sudden started going to the bathroom in the house (happened 3 times within about a 6 hour period one night). I saw her start to go during all 3 of the times and tried to stop her and move her from the carpet to the hard wood floor. Even when i moved her she seemed as if she was truly trying to stop but she couldn't. She was not mad/upset and she was just out about an hour ago so it wasn't that she had to go extremely bad. the next day i took her to our vet (in thought that she may have a UTI) and her urinalysis came back perfect, no issues whatsoever. So two weeks later (now), tonight the same incident happened.we were softly playing and i threw a ball, she retrieved it and when she brought it back she just dropped it and without even squatting just began to urinate as if she could not help it. I am worried about her.. it almost seems like a sphincter issue possibly or maybe excess protein? ANY ADVICE will help!!
thanks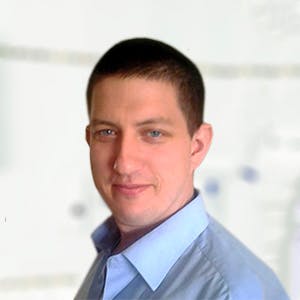 3320
Recommendations
Urinary incontinence may occur for a variety of reasons, in German Shepherds and crosses we need to ensure that any urination isn't caused by any spinal issues; also given her age and sex I may question ectopic ureters as well even though the condition normally present earlier in life. Sphincter problems and other bladder disorders may be to blame but it is important to do a thorough work up. Regards Dr Callum Turner DVM https://wagwalking.com/condition/ectopic-ureters
Add a comment to Tobin's experience
Was this experience helpful?
Bam
Mixed
12 Years
2 found helpful
Hi. Bam is around 12 years old and we recently saw him experience a seizure twice in about 24 hours. The vet said the only thing that looked abnormal was that he had high protein (+3) in his urine and another test was required. She prescribed him an anti-seizure medicine. (I can't remember the name of it now.) Now he is experiencing some problematic side effects. He is constantly falling down and is super wobbly when walking. He seems very anxious as well and just constantly paces around the house. We love our dog, but it doesn't seem like his quality of life right now is very good at all. What could this further test tell us? I feel like we at least owe it to him to find out what is wrong with him. Thank you for your help.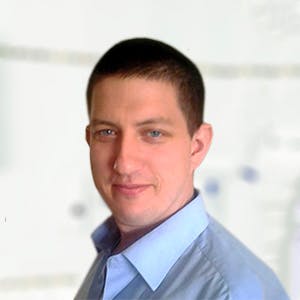 3320
Recommendations
The next step would be a blood test (blood counts and biochemistry) which would give an indicate to the numbers of blood cells circulating, the function of the liver (can cause neurological signs), the function of the kidneys as well as levels of electrolytes etc… which if too low or too high can cause neurological symptoms. Blood tests are valuable in older dogs to get a picture of their internal health and to catch problems before they become serious. Regards Dr Callum Turner DVM
Add a comment to Bam's experience
Was this experience helpful?
Lexy
Rat Terrier
12
-1 found helpful
Hi, I have a 12 yr old Rat Terrier who keeps getting fluid in her belly. I had an ultrasound done & it showed small amount of liver damage & 1 kidney is bad. My vet gave her a low fat diet & lots of meds.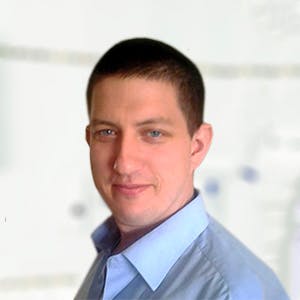 3320
Recommendations
Dietary management is important, a low protein diet may be more suitable for liver and kidney problems. The medication prescribed are to support the liver, treat heart conditions and an antibiotic. Did you have any blood tests done? Do you know the extent of any damage? Regards Dr Callum Turner DVM
Thank you for your response. I had blood work & it showed a small part of liver damage & one kidney was bad. But with all her meds & diet, she gets fluid in belly weekly & I take her in to have it drained. Something should be working by now. This has been going on since Jan. 2. I will check about changing her diet. What food do you recommend? Thank you so much for your help. She doesn't even act sick & is still active &. eating well.
Add a comment to Lexy's experience
Was this experience helpful?
Cleo
Sheepadoodle
3.5
0 found helpful
Has Symptoms
urinating while laying down
My 3 yr old female dog has never been sick till now. Symptoms: Treated for an ear infection, lethargic, depressed, licking paws, occasionally urinating on herself while laying down, drinking water more than usual. Eating/pooping/urinating appears normal. Repeated visits to vet. Lab results blood/urine only show HIGH ph 8.5, protein trace, and monocytes 1,000 /ul 8% and LOW CPK 55IU/L. No UTI, giardia, bacteria, crystals seen. Vet said to change diet to low protein 18-22%. She's always eaten Solid Gold which is 22-26%. I believe there is something else wrong beside diet. Could it be stones or female incontinences from being spayed or something else?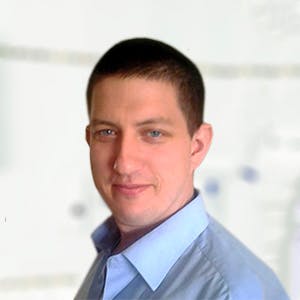 3320
Recommendations
High urinary pH may cause a false positive reading for trace protein in the urine; the monocyte result is within reference range (400-2,900/ul). The incontinence may be caused by a weakening of sphincter muscles after spaying as other causes like infection have been ruled out. Urinary crystals may form in alkaline urine (struvite) and may be controlled with a diet to lower the pH. Licking of the paws may be due to a yeast infection, which should be looked into. Regards Dr Callum Turner DVM
Add a comment to Cleo's experience
Was this experience helpful?
Molly
Soft-Coated Wheaten Terrier
1 Year
0 found helpful
I took Molly to the vet to get baseline data to keep an eye on genetic conditions that Wheatens are prone to having. Her chemistry was normal. Her CBC was normal. Her urine protein creatine level was very low. Vet said it was fabulous. However, she had a trace of protein in her urine. Is that a concern?

I have genetic test results on her parents from the breeder that say they are homogeneous negative.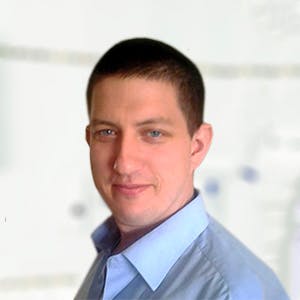 3320
Recommendations
A trace amount of protein isn't a great concern if it isn't coupled with any other symptom or test result; protein may be present in the urine for a variety of reasons especially a false positive reading of trace protein if the urine pH is slightly alkaline when dipsticks are used. Also, sensitivity of the test, human error, contamination when collecting the sample and other factors may cause a false reading. Given that only a trace amount was detected, I would recommend that you wait a while and have another sample tested to see if there is any protein found there. Regards Dr Callum Turner DVM
Add a comment to Molly's experience
Was this experience helpful?
bell
Poodle mini
9 Years
0 found helpful
My nine year old mini poodle was diagnosed with enchepalitis last year, appearing to be brought on by a live distemper vaccine. She displays symptoms by licking at air when in a flair up. She has been on Prednisolone .4 mls twice a day for 1.5 years. In Oct 2015 she had a UTI and the test showed 2 plus protein which the vet dismissed as having to do with the infection. In Dec 2016 she again developed a UTI and the protein count showed as 3plus, she was given a two week round of antibiotics which did not clear the infection. She was prescribed another two weeks of antibiotics and the protein level was back down to 2 plus.

On Monday I took her in as she wasn't feeling well, it's always hard to tell now if the enchepalitis is keying up or if it's another UTI. Urine was clean but the protein level was at 2 plus. I took her back today for blood work to see if anything shows to support an issue with her kidneys.

They want me to raise the steroid dosage to .8 twice a day, lowering by .1 each week till we get back to .4 maintenance dosage.

Thoughts? I know more about auto immune disorders than I ever want to know about anything. Tough life for this little girl, seven of her nine years she's been ill, wasn't diagnosed until early last year.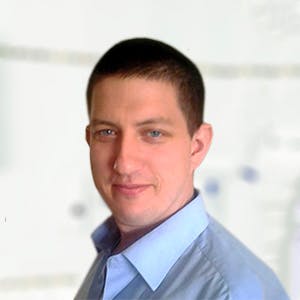 3320
Recommendations
Autoimmune diseases are difficult to manage as no two immune systems are identical and a management plan which may have worked for years may suddenly, without warning. Cease being effective. In autoimmune diseases, protein leakage in the urine is one of the symptoms and your Veterinarian is wanting to increase the dosage to suppress the immune system to prevent any further damage and then decreasing the dosage back to a maintenance dose which is safer long-term. I haven't examined Bell, but I would follow your Veterinarian's instructions. Regards Dr Callum Turner DVM
Add a comment to bell's experience
Was this experience helpful?
Max
Beagle
8 Years
0 found helpful
Has Symptoms
none other than protein in the urine
My dog has protein in the urine, and was test several times over the past few months - resulting possibly from an tick-born disease. The doctor wants to treat him with benazepril, but was wondering if there are other avenues to explore instead. I have been reading up on the drug and side effects and really don't want to put him on this for the rest of his life unless absolutely necessary.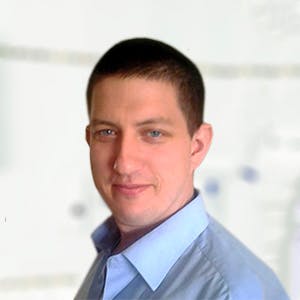 3320
Recommendations
Benazepril is an ACE inhibitor which is used to treat hypertension, heart failure and other heart diseases so I am not seeing an immediate connection with the presence of blood in the urine. Blood in the urine may be caused by a variety of different conditions which include infections, urinary stones, tumours, poisoning and trauma (to name a few); I would speak more with your Veterinarian regarding the rationale for the use of benazepril for Max. Regards Dr Callum Turner DVM
Add a comment to Max's experience
Was this experience helpful?
Opal
Pittbull mix bulldog
12 Years
0 found helpful
Has Symptoms
Eats socks/ excessive food if allowed
Falls over at times and urinates laying down
I took my dog in because she had eaten socks and finally pooped one out after 24 hours of no movements at all. She checked out fine, but after having bloodwork her liver levels were high. Also, her urine was diluted and protein levels up. At one point in the last 4 months she's had blood in her urine. She has always eaten more if we don't pay attention, but she also started drinking excessively. She was put on ursodiol and an antibiotic and also proin. These meds helped some, but blood showed up and down different liver levels and urine continued showing elevated protein. She recently had an ultrasound, it showed a small sacrifice in her spleen. How could that relate to her issues and is there any other test I can specifically ask for to help find a diagnosis? Currently she's back on ursodoil and after the ultrasound they determined she needs thyroid medication. Money is running out and she looks miserable.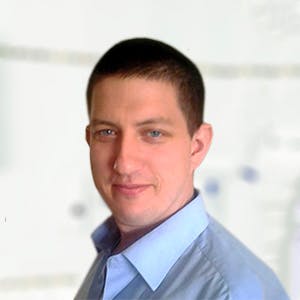 3320
Recommendations
Has Opel had thyroid hormones measured? Stimulation test? This would confirm whether or not she has hypothyroidism. The symptoms of increased thirst and urination may be due to numerous different conditions including: hormonal conditions, kidney failure, dietary problems, some poisonings, infections etc… I would focus my energy on different hormonal conditions, hypothyroidism is one; but diabetes, Cushing's Disease, Addison's Disease and others may also present similar symptoms but would normally present other identifying symptoms. If you are worried your Veterinarian is on the wrong track, visiting another Veterinarian may be an option. Regards Dr Callum Turner DVM
Add a comment to Opal's experience
Was this experience helpful?
Spirit
Labrador Retriever
6 Years
0 found helpful
I have a 6 yr old female Labrador. Her blood BUN is 72, CREA is 4.7. Urine creat is 269.8 and urine protein is 1083! She had an ultrasound and that showed increased cortical echogenicity, relative cortical thickening and poor corticomedullary distinction. All of this was found when I took her in to get her teeth cleaned. Needless to say I am devastated. But she is showing absolutely no signs of kidney failure. She is eating, drinking and playing fetch as she always has. What can you suggest as a course of action for her?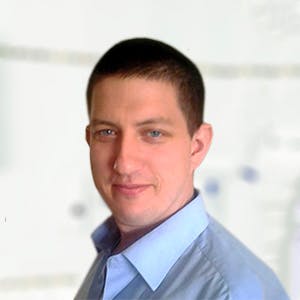 3320
Recommendations
The kidney's, like the liver, have a great capacity where around 75% of the function has to be compromised for symptoms to present. It would be best to move Sprit to a renal diet and to follow any other instructions from your Veterinarian. Regards Dr Callum Turner DVM
I should probably add Duke's current levels... as of 5/18/2017
BUN 39 (HIGH)
Creatinine 2.4 (HIGH)
Alb/glob ratio 0.6 (LOW)
SDMA 19 (HIGH)
Albumin 2.2 (LOW)
Lymphocyte 6105 (HIGH)
Any updates on the next move with Spirit? My 3 year old Belgian Shepherd (DOB: January 2014) had elevated levels found on a fluke during blood work for a pre-dental cleaning as well, back in August 2016. His levels are still climbing slightly almost a year later so we've decided to go forward with a ultra sound and kidney diet (I am cooking it myself w/ the help of my sister who is a dietician). He is acting completely fine. Eating, drinking, playing, acting completely normal! We are shocked with the results.
I should add her blood pressure was 180. SGU was 1.038. No bacteria or crystals in urine.
Add a comment to Spirit's experience
Was this experience helpful?
Jessie
Rottweiler
Almost 2
0 found helpful
My dog has freq uti's. Has been on amoxicillin twice, had urinalysis and not much was seen. She is on cranberry tabs daily and keeps getting utis. She is having accidents, frequency, dribbling, and freq licking. My friend dip sticked her urine only to find high protein. Vet just said it's prob her anatomy, and kind of blew it off. Any suggestions on what to do next?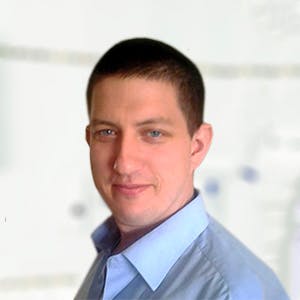 3320
Recommendations
Apart from urinary tract infections, high levels of protein in the urine may be caused by kidney disease especially protein losing nephropathy which is usually caused by inflammation, autoimmune disease and other conditions. More specific urinary tests and blood tests would need to be carried out to confirm anything. But also bear in mind that non sterile collection methods may cause false results. Regards Dr Callum Turner DVM
www.vetary.com/dog/condition/protein-losing-nephropathy
Add a comment to Jessie's experience
Was this experience helpful?
Scooter
German Shepherd
5 Years
0 found helpful
My dog has structure crystals and high protein inhis urine. My vet suggests that ONLY Hills S/D food should be eaten, which is only available in wet food. Also states no medication can help. I do not want to feed my dog an all wet food diet. Is there anything else I can do to help him lower the protein and avoid stones from forming? He drinks normal, urinates normally.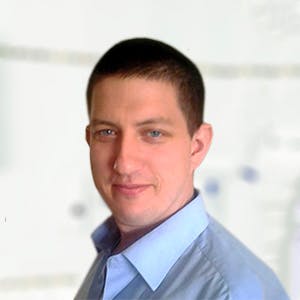 3320
Recommendations
Struvite stones usually form at the same time as urinary tract infections. There aren't many commercial diets and Hills has a s/d dry diet for cats but not dogs; the only other globally available appropriate diet would be Royal Canin Urinary SO diet which comes as a dry diet for dogs. There is no direct medical treatment; but dietary management, cutting out human food and treats can be effective. Protein in the urine may be caused by infection, kidney disease, inflammation etc… Regards Dr Callum Turner DVM
Add a comment to Scooter's experience
Was this experience helpful?
Kellie
Mixed breed like a small golden retriever
15 Years
0 found helpful
Has Symptoms
Putrid smell in urine and leaking.
My dog is 15, her urine reeks and is always licking that area. The vet said high protein in urine and high blood pressure. I have been feeding her chicken,rice and sweet potato. This cleared the problem. My question is what dry dog food can I feed her instead of making it myself?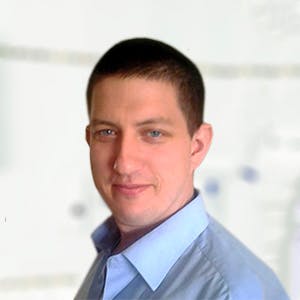 3320
Recommendations
Both Hills and Royal Canin have diets which are simple diets for dogs with a sensitive stomach or skin; whilst Kellie's stomach or skin may not be sensitive, the principal ingredients are the same: rice, chicken etc… These diets also have some added nutrition to balance out the diet to ensure that all the nutrients a dog needs are available. I mentioned Hills and Royal Canin due to their international availability, there are other brands that you may find locally depending on your location. Regards Dr Callum Turner DVM
OMG..PLEASE stop recommending the 2 most horrid pet food brands...ROYAL CANIN AND HILLS. How can you suggest food full of byproducts? SHAMEFUL!
Wow. He is not talking about the Royal Canin you buy in the pet store. The "special" Royal Canin can only be bought at vet's offices. These are specially formulated to coincide with any issues the animal may have. They DO NOT have as you call "byproducts" Maybe you need to read up on these things first before having outbursts such as this.
Add a comment to Kellie's experience
Was this experience helpful?
Sebastian
Lab Husky mix
15 Years
0 found helpful
My Lab mix will be 15 years old on Dec. 28. He has DM and does not walk well. He recently has a UTI and was treated via antibiotics for 6 weeks. His last urine check two weeks ago showed protein reading of just below 2. My vet has suggest ultrasound to check kidneys or putting him on heart meds to increase urination. I am not on board with the heart meds as he does not drink as much as he used to and I worry already about dehydration. Also with age and DM not sure about ultrasound and invasive procedures to kidneys. What is your advice on best option?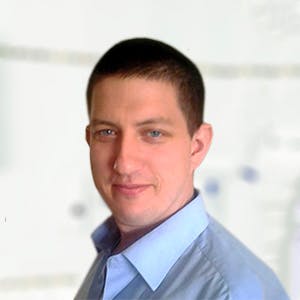 3320
Recommendations
Protein in the urine can be caused by a variety of different conditions; if you are looking for non or minimal invasive procedures then ultrasound isn't invasive and can tell your Veterinarian a lot about the internal structure of the kidney's and any abnormalities, also a regular blood test (just taken with a needle from the fore leg) with biochemistry will give a good indication about protein levels in the blood more importantly the albumin to globulin ratio as well as creatinine and urea which will help to determine Sebastian's internal health. Regards Dr Callum Turner DVM
Add a comment to Sebastian's experience
Was this experience helpful?
Maisie
Basset Hound
12 Years
0 found helpful
My almost 12 year old basset was diagnosed with protein in her urine. The vet prescribed medication that was a b\p med and it caused her to urinate excessively. I watched her outside and she urinated and then proceeded to squat 14 more times, she also had accidents on the rug and in her crate. I stopped the medication(we are away for Thanksgiving) and she went back to normal after a couple days. Now the vet has prescribed another med similar to the last but different this one is Enalapril. The other one ended in "pril" as well. I am concerned about giving it her. She has not been diagnosed with high blood pressure or any other disease, she had the standard Cushings test and it was negative. She had been drinking a lot of water, urinating often but not abnormally like described above and panting heavily when excited but it was hotter outside now its winter and she doesn't pant so much,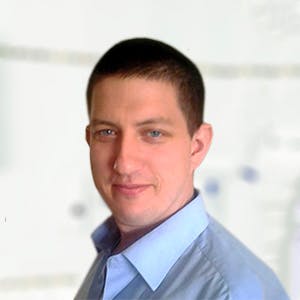 3320
Recommendations
High protein levels in the urine may be due to infection, inflammation, kidney disease or high blood pressure; blood tests would give an indication to kidney and liver health as well as the level of albumin and globulin in circulation (A:G ratio). If not done already, a blood pressure test would be useful for reference to see if Maisie's blood pressure is high before you start on the enalapril. Regards Dr Callum Turner DVM
Add a comment to Maisie's experience
Was this experience helpful?
Nala
Border Collie
4jaar
0 found helpful
Middag
Ek het n borderkollie x, dit gebeur se elke maand of wat dat waar sy le, sal haar urine uitloop, Ek het haar vandag my die dokter gehad en daar is proteine en wit bloedselle in haar urine, sy is nou op antibiotika en die Hill K/D pille gesit, sy eet op die oomblik Bob Martin pille en ek kook ook vir haar hoenderlewertjies en pet mince wat ek my pet shop koop, kan dit haar diete wees was ek vir haar gee of is daar n ander rede.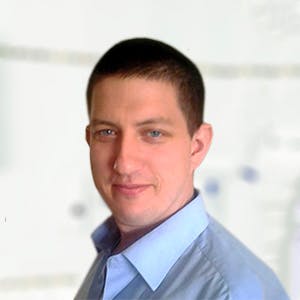 3320
Recommendations
From what I understand from your question that your four year old boarder collie cross breed dog has monthly incontinence problems. You visited your Veterinarian today and Nala has protein and white blood cells in her urine; your Veterinarian prescribed antibiotics and Hills k/d Diet. You were previously giving her some Bob Martin tablets and feeding her chicken liver and mince (from pet shop).
The presence of white blood cells in urine is indicative of a urinary tract infection which may originate anywhere from the kidney down to the urethra; an high protein levels in the urine may be due to infection, kidney disease or other kidney damage. Feeding a restricted diet of only the Hills k/d Diet for a few weeks will allow us to see if any of the symptoms clear up as well as the antibiotics treating the infection. This is a case of wait to see the result of the treatment before we make another move. Regards Dr Callum Turner DVM
Please do NOT feed ANY food from Hills. It's as low quality as you can get. And will NOT help a dog's health. READ THE LABEL
my dog is 8 months old. i went through his urine test, as suggested by the doctor and protien 2+ was found. i want to know if he can easily recover or not?
Add a comment to Nala's experience
Was this experience helpful?
Alleigh
Miniature Schnauzer
10 Years
0 found helpful
Hi, I recently took my dog to the vet and she has elevated levels of protein in her urine. She had bladder stones removed in June 2015 (calcium oxalate) and since then has been on Hill's W/D prescription dog food. Recently her pH levels were acidic and we added potassium citrate which successful increased the pH level to normal. She has had x-rays and there is no sign of stones or crystals. I am wondering if this could be a result of her diet or some other issue. Thank you!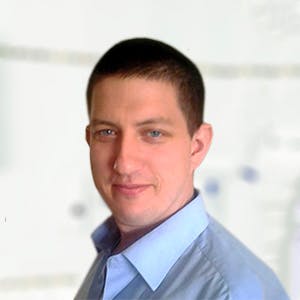 3320
Recommendations
There are various causes of high protein in urine in dogs, usually these are due to infection, inflammation, trauma or kidney failure. I don't know of any relation of Hills W/D Prescription Diet and increased protein in urine. Usually Hills C/D Prescription Diet is prescribed for calcium oxalate crystals, the diet is also enriched with potassium citrate. A microscopic examination of the urine (for casts and cells) as well as bacterial culture for infection would be useful. Regards Dr Callum Turner DVM
My dog is a standard poodle/afghan hound mix. He is 4 years old and approx 55lbs. Here were his urine test readings:
Specific Gravity 1.051
PH 7.0
Urine Protein 1+ (100-200 mg/dL)
Glucose Negative
Ketones Negative
Blood/hemoglobin Negative
Billirubin 1+
Urobillnogan Normal
White Blood Cells None Seen
Red Blood Cells 0-2
Bacteria None seen
Epthelial Cells Rare
Mucus None Seen
Casts None Seen
Crytals 3+ AMM MG POS (21-50)/HPF

What does this tell you? The vet sent out his urine sample for testing overnight.
Sorry I see now that that is not the case. (not Dalmation) Everything else is as i said.
Is your dog a Dalmation by any chance. We have the same situation and the same problem. Chris
Add a comment to Alleigh's experience
Was this experience helpful?
Bebe
Yorkshire Terrier
7 Months
0 found helpful
Hello,

I would like to know if the following values are cause for great concern:

Post Bile Acid - 30 - H
Total Protein - 4.8 (normal > 5.3) - L
Albumin - 2.9 (normal > 3.1) - L
Globulin & A/G normal
Creatinine - .5 (normal > .6) - L
AST - 58 (normal <51) - H
Specific Gravity - 1.045
Urine Protein - 1+
Bilirubin - Small
ictotest - Positive
Heme - Small
WBC & RBC - <5

Thank you
Gigi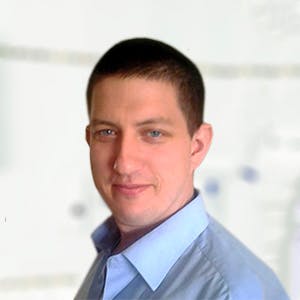 3320
Recommendations
Thank you for your question. The results you gave along with the appropriate reference ranges (ranges may vary slightly according to equipment): Post Bile Acid 30 umol/l (usually up to 20 umol/l depending on time interval), Total Protein 4.8 g/dL (5.4 – 7.5 g/dL), Albumin 2.9 g/dL (2.3 – 3.1 g/dL), Globulin Normal (2.7 – 4.4 g/dL), Albumin / Globulin Ratio Normal, Creatinine 0.5 mg/dL (0.5 – 1.7mg/dL), AST 58 U/L (13 – 15 U/L), Urine Specific Gravity 1.045 (1.015 – 1.060). With the results above, the asymptomatic nature and age of Bebe, I would check for portosystemic vascular anomalies by looking for a small liver and large kidney's on x-rays and having a Radiologist perform Doppler ultrasound on the liver. Portosystemic vascular anomalies are a congenital condition which Yorkshire Terriers are prone to; some dogs remain asymptomatic if the abnormality is small, however from the age of six months to a year clinical signs may develop. Regards Dr Callum Turner DVM
Add a comment to Bebe's experience
Was this experience helpful?