What are Heart Tumors?
Tumors may develop in or around the heart, arising either directly from the heart tissue or spreading from another part of the body. Hemangiosarcoma is the by far the most common form of heart tumor found in dogs though it is rare overall. Large breed dogs like the Golden Retriever are predisposed to the condition. The prognosis for dogs with hemangiosarcoma is poor, but prompt surgical treatment prior to metastasis may increase your dog's odds of survival.
Hemangiosarcoma is rare but aggressive and is the most common type of heart tumor found in dogs. Tumors affect the heart's ability to pump blood, which leads to weakness and lethargy. If hemangiosarcoma is left untreated, the tumor may rupture, filling the sac around the heart with blood and resulting in sudden collapse.
Book First Walk Free!
Symptoms of Heart Tumors in Dogs
Some dogs with heart tumors show mild to no clinical signs while others may have more severe symptoms depending on the extent of the cancer. Symptoms are primarily nonspecific and include:
Lethargy
Difficulty breathing
Weakness
Pain
Collapse
Symptoms that relate to the heart and may correlate to the tumor, versus the tumor itself:
Loss of coordination
Loss of appetite, disinterest in treats or snacks
Accumulation of fluid within the chest cavity, abdominal cavity, or visible abdomen stretching
Weight loss
Types
Heart tumors may arise from heart tissue or may metastasize from other areas of the body. The most common type of heart tumors are hemangiosarcomas, which typically involve the right side of the heart. Other types include:
Chemodectoma - rare and slow growing. These tumors have been found in dogs in two forms, 1.) carotid body tumor and 2.) aortic body tumor. Affected dogs are usually older (7+), and brachycephalic (broad with a short skull) breeds, such as Boxers, have seen an increase in diagnosis. Chemodectoma will display itself through coughing, lack of desire to exercise, and random difficulty breathing.
Fibroma - usually discrete and non-invasive, cutaneous fibroma have been reported in Doberman, Boxer, and Golden Retrievers. Fibroma will commonly develop in the head, mouth, and extremities.
Granular cell - commonly formed in the tongue or head, granular cells are characterized by a large amount of collagen tissue.
Lipofibroma - particularly uncommon, lipofibroma is being researched by oncologists.
Myxoma - slow growing and locally destructive, these tumors affect joint tissue, kidneys, heart, teeth, and bone. Myxoma is more frequently reported in large-breed dogs with most cases leading to congestive heart failure.
Teratoma - rare, benign, and locally invasive, teratoma are characterized by germ cell tumors containing skin, tissue, and in some cases, bone. Most often developing in young felines, up to 6 years in age, symptoms will display as abdominal pain, weight loss, and an inflated abdomen.
Causes of Heart Tumors in Dogs
Much as with other cancer types, there is currently no known cause for heart tumors in dogs. There is an interesting correlation to certain large breed dogs, such as German Shepherds, Golden Retrievers, and Labrador Retrievers, are predisposed to hemangiosarcoma, in particular, but heart tumors may develop in any dog. The condition typically affects middle-aged to older dogs.
Diagnosis of Heart Tumors in Dogs
As with any veterinarian visit, it's especially important to provide the veterinarian a thorough history of your dog's recent health. This should include behavioral changes, accidents (interaction with wildlife, sprained leg, getting into the pantry), living patterns, and any spouts of illness that may have gone unreported due to skipping the veterinarian's office.
Because heart tumors are not detectable on the surface, asymptomatic dogs are usually diagnosed when they receive radiographs as part of the diagnostic process for another condition. However, if your dog is exhibiting unusual behavior or general weakness, the veterinarian will conduct basic tests as part of the initial examination. These may include blood work and a urinalysis, along with an electrocardiogram if the veterinarian suspects heart problems.
Heart tumors are typically diagnosed through a combination of history, physical findings, and clinical laboratory analysis. The presence of the tumor can be confirmed with a chest radiograph or with echocardiography, which uses sound waves to create an image of the heart. Depending on the location and extent of the heart tumor, the veterinarian may recommend further testing to support the diagnosis of heart tumors and to discover if metastasis is present. These tests include a complete blood count and biochemistry profile, cytological analysis, imaging, and analysis of fluids withdrawn from the abdomen. If the veterinarian encounters a particularly interesting, rare, or developed case, she may refer you to a specialized cancer doctor, or oncologist. Oncology is a growing specialty within veterinary care that is working to catch-up to the needs of dog owners.
Treatment of Heart Tumors in Dogs
Treatment plans will vary depending on the location of the tumor, the extent of metastasis, and the overall condition of your dog. Hemangiosarcoma carries a poor prognosis if left untreated, as the tumor may lead to bleeding below the pericardium, which is a thin membrane that encloses the heart. This places additional pressure on the heart and may prevent it from pumping blood. As part of treatment, the veterinarian may need to drain the blood from beneath the pericardium so that the heart can resume to its normal function.
Surgery and chemotherapy are both potential options for treating a heart tumor. In either case, the veterinarian will most likely refer you to a specialist who is better equipped to address the condition. Surgical treatment is not usually recommended, especially with hemangiosarcoma, as the tumors will most likely have metastasized by the time of diagnosis. However, if the tumor is small and has not yet spread, surgery may be able to remove it completely.
Chemotherapy can control the tumor's growth and limit metastasis, and certain types of heart tumors may respond to the medication.
Recovery of Heart Tumors in Dogs
If your dog underwent surgery successfully, you should now focus on providing a safe, quiet place where he or she can recover. Limit physical activity, and inspect the surgical site daily for signs of infection.
Following either surgery or chemotherapy, the veterinarian will need to examine your dog again in order to ensure that the tumors are either gone or are under control. Unfortunately, heart tumors can be aggressive, and hemangiosarcoma is not often curable. Most dogs with hemangiosarcoma do not live long even with treatment. If your dog is diagnosed with hemangiosarcoma, you may wish to focus on maintaining your dog's quality of life with advice from the veterinarian.
Heart Tumors Questions and Advice from Veterinary Professionals
Millie
Staffordshire Terrier
8 Weeks
0 found helpful
Hi my dog passed away within 48 hours after a minor surgery (small lump removal from hind legs). Other than having a few skin conditions and suspicious moles removed she was otherwise very healthy. 24 hrs post surgery she seemed to have recovered well. Then about 27 hrs post surgery she was lethargic and depressed so I rushed her to emergency. She had fluid build up around her heart which was drained three times before she arrested and passed away.

I was advised she had a heart tumour, a right atrium carcoma. Could the general aesthetic from the earlier surgery have aggravated the heart condition? I hadn't seen any symptoms prior to that?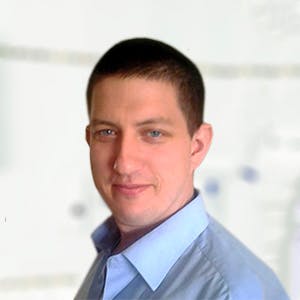 2687
Recommendations
Condolences on your loss. General anaesthesia carries risk, even in young health animals (and people). Thanks to advances in anaesthetic drugs (and combination of drugs) a lot of risk is mitigated. Reactions to anaesthesia are rare, but still may occur; these may include anaphylactic shock, vomiting during anaesthesia and organ failure (including heart). I cannot say if the heart tumour was related to the fluid accumulation and eventual death or not, but may have contributed to the complication. Before any surgery, a physical examination is carried out which includes auscultation (listening) of the heart for an indication of a murmur; it is most likely that the tumour didn't affect the sound of the heart, so your Veterinarian wasn't aware of any tumour prior to surgery. Regards Dr Callum Turner DVM
No Recovery
Treatment Cost: $2,000.00
Thanks for the advice, I'm still however not convinced that my girl had a heart tumour as the vets tell me. I didn't go ahead with an autopsy which I regret now. It's too much of a coincidence for me that she had surgery two days prior to passing. In the past Millie, had undergone a few different surgeries - desexing, cruciate ligament, and for suspicious skin lumps (all tested benign). So I don't believe she would have had an anaphylactic shock to the anaesthetic. The only difference this time is that they gave her an antibiotic injection- Betamox LA. Normally they send me home with tablets which she has no problem with. Could she have an anaphylactic shock caused by the injection that caused a slight heart bleed? The vet says the tests of the fluid that was building up around the heart showed she had a 'small bleed a couple of days earlier'. The days preceding her death on the Wednesday morning she was recovering from the on minor surgery on Monday. She seemed to recover very well from the surgery and ate on the Monday night and Tuesday morning. By Tuesday night she was bouncing around as usual before the sudden collapse. On the Sunday she went on a long bush walk, the 'small bleed' could also have happened that day I suppose. Still very concerned that the minor surgery caused the heart failure within 48 hrs even though she recovered well from that surgery.
Add a comment to Millie's experience
Was this experience helpful?
Simon
Chihuahua
5/6 is estimated
0 found helpful
My dog had an ultrasound and EKG and was found to have a large splenic tumor, and a smaller tumor towards the top of his heart. There was also a questionable mass in his lung seen on X-ray, but was not checked by ultrasound for some reason. I'm wondering if we do the splenectomy what the chances are that the splenic tumor is the same as the others present? And does a CT scan generally view the entire body of the dog as to detect any other possibly masts, such as in the brain?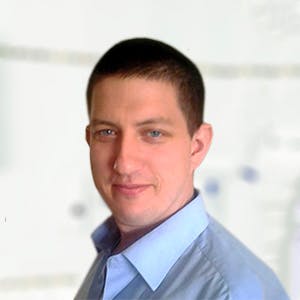 2687
Recommendations
From the description you have given and the location of the masses, I would suspect that Simon may have hemangiosarcoma which is an aggressive malignant cancer which generally yields a poor prognosis. Usually hemangiosarcoma is diagnoses by ultrasound due to the internal structure of the masses. Since hemangiosarcoma is a cancer of blood vessels, it is possible for metastasis to occur in the brain. A CT scan will give a cross section of each body area that you would like to view; it is like cutting down a tree to see the rings without actually cutting down the tree. Please remember that the answer I have written is a reflection of the information I have been provided with in the question and that I haven't personally examined Simon. Regards Dr Callum Turner DVM
I had a Welch corgi. Last wednesday. We had to make a very hard choice. He had heart cancer and was bleeding into the sack around his heart. It was putting pressure on his esophagus and pressure on his lungs. We made the choice to put him down. He was around 11 years old. Still haveing problemes with my choice. Don't know if it was. With talking to oir vet, she gave usour choices. But also ot all be short lived and only give a short time. Did we make the right decision for him?
Add a comment to Simon's experience
Was this experience helpful?
Sabrina
10 Years
2 found helpful
My baby Sabrina was coughing a lot so I took her to the vet. He detected an abnormal heart murmur and he did an X-ray which showed a tumor near or attached to the top of her heart and it is the size of her heart. It is pushing against her esophagus and her heart and it's just really big. He referred me to a cardiologist and the appt. is late next week. I'm terrified something will happen before then....should I just wait for the appt? I don't know if she's in pain but she is lethargic, arching her back some, and just not herself. But she still wants to go for walks and chase chipmunks. I'm afraid because it was so big it will rupture and she'll collapse. Is it ok to walk her?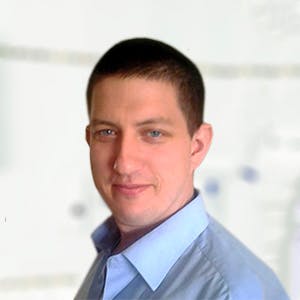 2687
Recommendations
If the tumour is attached to the heart, part of the heart wall may be weakened so under exertion it may rupture. Due to the size of the tumour and the location, other structures may be affected (like the oesophagus); to prevent complications I would recommend giving Sabrina rest, taking her for mild walks on the lead (to help dissipate any energy she has) and to just keep an eye on her until your appointment with the Veterinary Cardiologist. Regards Dr Callum Turner DVM
Hi Sabrina. So sorry to hear about this but my dog is currently having the same exact symptoms. I took him to a cardiologist today and she basically said there is not much they can do for him. What was the Outcome as your cardiology appt? I hope your cardiologist provided better news.

-restlessly hopeful
My Lilly was found to have a tumor. The vet cardiologist told us there was nothing really that could be done. That cases like this aren't good and to just enjoy whatever little time we have left with her.im so sorry to hear about your baby. They become family and it's so painful and heartbreaking to see them suffer.
Add a comment to Sabrina's experience
Was this experience helpful?
Mabel
Springer spaniel
Nearly 11
0 found helpful
My dog had fluid around her heart twice within 4 months. The second time they also took the sac away from around her heart. She recovered amazingly considering she is over 10 1/2 years old. She is very fit, walks 4-6 miles a day, appetite is excellent and her eyes are shiny bright. She had her op about 2 months ago. The reason for the fluid build up was non-idiopathic. However in the last couple of weeks we have noticed her breathing is short and sharp especially on the outward breath and she has no other symptoms. Have you any idea what could be causing this?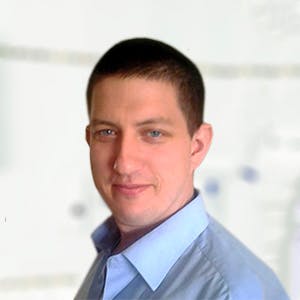 2687
Recommendations
There are numerous causes of respiratory problems as you are describing which may be due to an infectious cause, anatomical (soft palate, larynx etc…) or due to pain. Given that Mabel has had her pericardium removed, it would be best to visit your Veterinarian for an examination and a chest x-ray just to be on the safe side. Regards Dr Callum Turner DVM
Add a comment to Mabel's experience
Was this experience helpful?
Levi
10 Years
1 found helpful
My dog Levi we just found out that he has a tumor on his heart. whenever he gets excited his vanes enlarge and he has trouble breathing. Levi had heart worms when he was a puppy and we treated him, everything went find. However, over the years scar tissue has developed around his heart. Which is probably the main cause of this. The vet said she will keep him on medication and possibly try this new thing with mushrooms. to help slow the process down. She is given him 3 months. Can you suggest anything else that would possible work? or that we can try?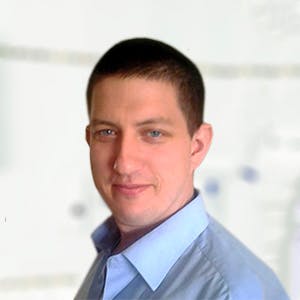 2687
Recommendations
There are reports of prolonged survival times in dogs treated with the Traditional Chinese Medicine Yun Zhi (also known as Trametes versicolor, Coriolus versicolor or turkey tail mushroom) for treatment of Hemangiosarcoma; please remember that although there is some literature supporting this claim, there still isn't enough evidence to confirm the effectiveness. Apart from conventional treatment (along with the Yun Zhi), I cannot think of any other additional treatment to suggest; the treatment is usually two fold, treating (or attempting to treat) the primary condition as well as treating symptoms that arise from the presence of the tumour. Regards Dr Callum Turner DVM
My labrador was diagnosed with hemangiosarcoma. He's 76 lbs. I know he's probably in his way out but would like to try to at least give him a little more time. Any idea how much yun zhi he'd need to take a day? Anything else I could try to help make him more comfy and fight the probable malignancy? He has a cough that gets better with antibiotics but comes back when off them and an X-ray has shown his heart has gotten bigger since October. Surgery to explore etc is not an option as he's 11.5 and has a form of canine hemophilia. Any help would be most appreciated. My email is [email protected] Thanks!
Add a comment to Levi's experience
Was this experience helpful?
Carmen
American Staffordshire Terrier
13 Years
1 found helpful
There's so much info, I'm just going to put it in -list- form.
-13yr female pitbull (65-73lbs)
-had her since birth, perfect health, has gone to the same vet regularly, up to date shots (yearly) & has always been on heartgaurd & Frontline (now, NexGaurd).
-Only dog in home & is a inside dog
-7 months ago she developed a skin condition (vet said it was a flea allergy, along with an infection, staph)
-Went to vet 4-5 more times in 8wks, changing antibiotics ECT trying to get this skin condition under control ($1,300)!
-On Nov. 8, 2016 (my 32nd bday) vet noticed A 3 pound weight loss, ran lab/blood work etc, said tests came back good & showed no signs of cancer, but would like to take X-rays as well. I got there to pick her up & he had me wait in the x-ray room (her x-rays were already up).
-Showed (explained) what I was looking at, showed me where the tumor/mass was near/next to (maybe even on) her heart
-At that moment Vet thought... CANCER. Said he didn't know a vet including himself that would biopsie it bc of its location
-Gave her 2-3months to live, I was in shock. She was acting fine, normal habit's going as they always had (cept the skin condition thing)
-He let me take a few days & come back to talk to him & also bring Carmen in weekly for a weigh-in moving FWD. He also said he would refer me to TX A&M (vet oncologist) if I wanted to go that route, but just to diagnose cancer could cost me $500 - $1,200).
-Right before Xmas she had not lost anymore weight, still her normal self, good daily habit's still going strong
-Visited w my vet, he said after reviewing her current facts & researching heart tumors, he was (is) highly hopeful & strongly believes that her heart mass is benign.
*-* but still had no options other than A&M, and or let her live her life out, she will let us know how she's feeling.
-I just feel helpless, the more & more I read/research, the more I don't know what to do. I don't want to put her through any Stress, but if it's possible to add a substantial amount of "good" months+, I will take her to A&M. Your thoughts or knowledge is appreciated -*Brittny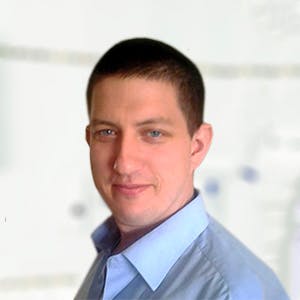 2687
Recommendations
The age of Carmen would make many Veterinarians cautious about taking a biopsy from a mass in the thorax, especially so close (or attached) to her heart. Whilst Carmen maybe not currently showing any symptoms, they may appear later on. It is always best to know the type of mass present in these types of cases, but it would be your decision whether to put Carmen through the biopsy procedure. It would be worth speaking with a Veterinary Oncologist as they maybe able to make a presumptive diagnosis based on other tests; alternatively if you don't want to put Carmen through tests and treatments you may take a wait and see approach, but a consult with a Veterinary Oncologist would still be recommended. Regards Dr Callum Turner DVM
Add a comment to Carmen's experience
Was this experience helpful?
Rubie
pit bull terrier
14 Years
0 found helpful
My 14 year old Pitbull and best friend started to lose quite a bit of weight over the past few months. I thought it was due to being older but being a concerned mother, I took her in for evaluation. Extensive blood work was done 2 weeks ago and to the Vets surprise, her numbers were fascinating. Tip top shape for a dog her age. I was advised to up her calorie intake (which I've done). About a week later she started to cough, often followed by a gag. It sounded like she was trying trying to clear her throat of something. Concerned again, I took her in and the vet prescribe hydrocodone to suppress her cough. He believed she had picked up kennel cough. The very next day after giving her the hydrocodone, she began crying out loud, breathing heavy and was very restless. I thought she was having a bad reaction to the meds. I rushed back to the Vet (now 2 days ago) and asked that X-Rays be given. I was shown that Rubie had a lot of fluid in her chest cavity. So much that her heart wasn't visible. I requested they drain as much as possible. After a few hours of leaving Rubie at the hospital she was ready to be picked up. I was told not much draining was able to be done because of the crucial area the fluid is built up. They don't like to sedate the animals during this procedure and "Rubie had enough of the procedure" by the time the Doctor tried to drain the other side. He told me that he did an ultrasound and saw a bit of darkness near the heart. He stated "I believe we are dealing with a mass here, but understand I am not a radiologist." My heart dropped.

I was advised to take her home, spoil her and spend as much time with her as possible because she has only a few days at best to live. My heart is breaking. I don't understand. She gets around just fine. She comes and gets me when she needs to go outside, she has a strong on-going appetite, wags her tail happy to see me, and is overall being her normal self in every way...even her daily bark today at the mail truck stopping by. Her new symptom that started last night is diarrhea but I'm thinking it's due to the Prednisone that was prescribed. I need more answers. I need more proof but I don't know where to turn. I don't have thousands of dollars. The past 2 weeks has cost me $1000 already. But am I willing to pay more? Yes. Because a lot of me is hoping she maybe has an infection in her lungs, or maybe an operable non cancerous tumor. I need more proof than "a bit of darkness on an ultrasound. I need more because I am not ready to let her go. She is not ready to go, because she is acting like herself. Please help my make sense of this, please point me in the right direction toward the next step.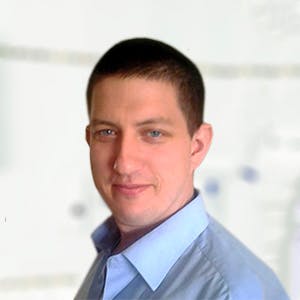 2687
Recommendations
Without examining Rubie I cannot give you any concrete answers, but you should try to visit another Veterinarian in your area for another opinion as another echocardiogram would be useful diagnostically (some Veterinarians are better at it than others) and may give an indication of size, location and they may possibly be able to get a fine needle aspirate if they believe the procedure will not cause any negative effects. A Specialist would be best or try your nearest Veterinary School if you have one nearby as they may offer lower priced care allowing your Dollars to go further to help Rubie. Regards Dr Callum Turner DVM
Hi I have a male boxer, he's almost 9 and we're going through the same situation. He started to lose weight but we thought it was because he some times didn't eat breakfast. Then he developed a gaggy cough so we took him to the vet thinking it was kennel cough. The vet heard a heart murmur, did chest X-rays and saw something covering the heart so she referred us to a cardiologist. The cardiologist did I think an echo, and saw a tumor 10 cm x 8.5 cm on the base of his heart. She couldn't say whether it was aggressive fast growing cancer or benign and growing slow. At the most she says he will live 6 months or he could die any day if it's the aggressive cancer. He does the gaggy cough when he's excited like when we come home. They said we could try chemo but we're not, we want him to live out his remaining days naturally without drugs. I'm sorry you have to go through this too. Maybe try a cardiologist to see how big the tumor is. Where our guys is is right near his windpipe so no one would operate on it. Best of luck! Spoil your little angel!
Add a comment to Rubie's experience
Was this experience helpful?
Zoe
Basset Hound
7 Years
1 found helpful
I took my 7 yr old basset hound Zoe in today to have her spayed. Her blood work results were good according to our vet but her heart beat was not regular. After doing some x rays our vet found a large mass over her heart and recommend not doing the spay or any kind of surgery to Zoe unless if it was life threatening. He asked if we noticed if she tire easily or if she had labored breathing or lethargic. I am a stay at home mum to her and I always kept a close eye and I noticed nothing of the sort. He gave me benazepril to give her daily for three weeks and told me to come in and do another x ray to see if the growth is benign or malignant. I am very concerned and I started praying as soon as he was telling me about it. My question is to you kind doctor is that the reason we were gonna have her spay now is because my husband and I must relocate with his job and I want to take my zoe with us. Whilst I understand now it is not wise to do any kind of surgery with this this heart condition, is it also not wise to put her on a plane for five hours to relocate her if this mass turns out to benign? Can she have a heart attack?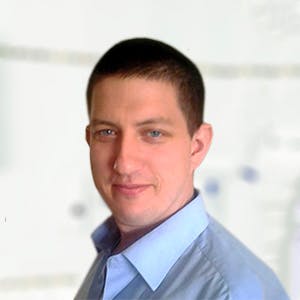 2687
Recommendations
Heart tumours can be worrisome and problematic; the type, origin, location on the heart and size of the tumour will determine the overall prognosis. An echocardiogram (ultrasound of the heart) would be a useful diagnosis tool to give a presumptive diagnosis for hemangiosarcoma, but a biopsy sample would be needed to confirm the diagnosis for any type of tumour. Regarding placing Zoe on a plane for five hours; this would need to be determined by your Veterinarian after evaluating the type, origin, location on the heart, size of the tumour and her general health. Some tumours may weaken the heart wall or blood vessels (again dependent on location) and may rupture during times of anxiety when the blood pressure rises due to stress and there is an extra workload placed on the heart. Fundamentally, your Veterinarian would be able to certify Zoe to fly or not; but be prepared if not. Regards Dr Callum Turner DVM
Add a comment to Zoe's experience
Was this experience helpful?
Nicky
Bichon Frise
8
1 found helpful
My 8 year old Bichon passed yesterday. After coming home from the groomer, she seemed very tired on Saturday. On Sunday, she was still very tired, eating but acting like she had to go to defecate. On Monday, I took her to the vet where hey took a few pics and told me she had an enlarged heart that we could treat in a month or two but that she had a digestive issue as indicated with some fluid in the intestinal track. They gave me some meds and sent me home with her. By Monday her stomach was distended and so I took her to a vet hospital. They said the sac around her heart was filled up and when they did an stomach ultrasound, they found blood in her tummy. They were going to do surgery to extract the fluid from around the heart until they found the blood. They then advised us to put her to sleep. She wasn't sick until she came back from the groomer. Is this common? Could this result from a missed heartworm pill or a fall at the groomer. The vet at the hospital said her white count was very high and rather than do surgery, give her the final loving act. I hope I did the right thing. I am just sick about it.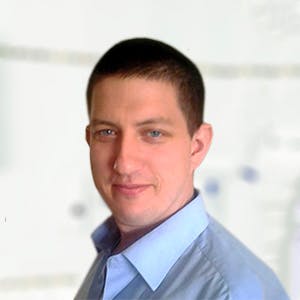 2687
Recommendations
When a loved one suddenly passes like this with a short illness we are left asking many questions, without performing a necropsy we cannot know fully the extent of Nicky's illness. Heart conditions like dilated cardiomyopathy, tumours, atrial tears, valve insufficiencies may go undetected for years because dogs can be asymptomatic and stoic; I don't know what occurred at the Groomer or start to speculate if there was any fault. Try not to dwell on Nicky's passing and instead think of the eight years you had together. Regards Dr Callum Turner DVM
It sounds like she had a major severe illness with the blood inside and the stomach distended, she probably had a tumor that burst and there is nothing they could do. This was developing slowly and has absolutely nothing to do with going to the groomer. If I were you, I would schedule a meeting with your vet and ask them to explain all her symptoms and what the blood meant and the swollen stomach. I think this will help you to gain closure and a better understanding about why your dog could not be saved. It sounds like she was in terrible shape with the blood in the stomach and fluid around the heart. Dogs hide when they don't feel well. I would talk some more to your vet, I am sure they would be happy to answer your questions. I am very sorry for your loss
Add a comment to Nicky's experience
Was this experience helpful?
Topher
Miniature Schnauzer
7 Months
1 found helpful
My dog was just 7months old and I found out he soemtiems has a heavy breathing sound (like human snoring or blocked nose kinda breathing sound) and he occasionally puked some clear sticky liquid with bits of bubbles. Did X-ray and ultrasound, and diagnosed with two cysta very near or attach to the heart. The vet suggested to go for ct scan on the heart to find out more what is it exactly. I haven't booked into the ct scan, I'm so worried considering he is still a puppy. what's the best and worst outcome might come from this? And is there possibility that it's not cancer?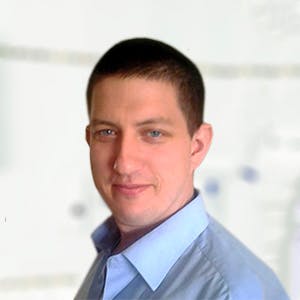 2687
Recommendations
There are a few different causes for cysts around or near the heart which do include cancer; but infections, parasites, inflammation and other causes may also cause cysts to form. It is not possible to say specifically what the cause is and a CT scan would give a better resolution of the area but exploratory surgery may also be an option as well to visualise, remove or biopsy the suspected cysts. Regards Dr Callum Turner DVM
Add a comment to Topher's experience
Was this experience helpful?
Buddy
Border collie mix
13 Years
0 found helpful
Our dog Buddy has a large mass that takes up the whole right ventricle of his heart. The vet told us it is growing through the septum into the left ventricle so his heart has very low contractility. We had noticed his activity level drop and he seemed to not be feeling well. He is 13ish (stray we took in when he was maybe 2 years old, just a guess) and has arthritis in his spine so that's what we thought was going on. The night before his vet appointment he collasped. Turns out it was a syncopic episode. Our vet ran some tests and was concerned with an elevated heart rate. Referred us to a vet with more cardiac experience an hour away. They found the growth in an ultrasound and ecg. They said due to the size and location there was nothing they could do. Gave us Pimobendan to help try to increase his heart contactility. That was 3 1/2 weeks ago. They said they didn't know what to tell us to expect since they never seen a tumor that large in a dog's heart before but they gave him a poor prognosis and said he did not have much time left. Buddy is mentally fine and doesn't seem to be in pain but he cannot walk more than 10-20 feet without needing a rest or collapsing. His condition worsens daily. Gums are very pale, feet cold, he gets wobbly if he stands up too long. Needless to say we've been spoiling him as much as possible. Over the last week he has stared to get very bad diarrhea which is very difficult to deal with. He really is only eating rice, kibble, boiled chicken, pumpkin. We have tried just rice and broth and it doesn't change anything. Is it possible it's the medicine? Should we stop giving it to him? Anything safe to treat the diarrhea? Our hearts are broken and this is a terribly hard situation. He is still very much himself mentally and doesn't seem to be in pain so we are not ready to make the decision to say goodbye. We just want to keep him comfortable.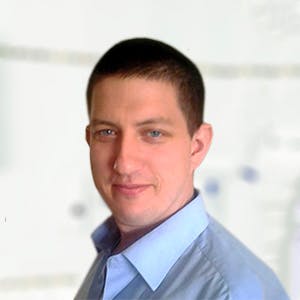 2687
Recommendations
Common side effects of pimobendan (Vetmedin) include diarrhoea; other possible side effects include loss of appetite, lethargy, diarrhoea, dyspnea, azotemia, weakness and ataxia (see link below). Without examining Buddy it is difficult to weigh in, but I would continue giving the pimobendan to help the heart contract as it seems that there is a poor level of blood circulation already to his extremities and any physical exertion result in collapse; also keep in mind that you cannot stop pimobendan cold turkey if given over a long period of time. A decision to euthanise is down to you, but you need to look not only at whether Buddy is in pain but also his quality of life. Regards Dr Callum Turner DVM www.vetmedin.com/safety_and_dosing/record_of_safe_use.aspx
Add a comment to Buddy's experience
Was this experience helpful?
Kaci
will be 13 in two months
0 found helpful
Our precious 13 year old female (spayed) double dapple, longhaired dachshund has always been very healthy. After a recent blood test showing high levels of alk ph (my dog has had high alk levels since she was about 4 years old---anywhere from 2,000 to 8,000 with no side effects) also an elevated protein level----I think it was 3.0, the doctor did an ultrasound. He also did blood work at 8am---12pm---and 4pm--looking for Cushing's Disease. We do not have results yet as this was just done yesterday. The only "symptom" that my husband and I can possibly associate with Cushing's is a slight "pot bellied" appearance. She has also recently lost some weight, about 3 pounds. However, my question is about something everyone was surprised to see on the ultrasound. (Her adrenal glands were enlarged on the ultrasound) They saw a "mass" on her heart which the doctor said he believed to be benign as she would have been dead by now. Are these findings related in any way?? Is this probably cancer?? She is eating fine, playing as usual, not drinking any unusual amounts of water, not urinating any more than usual, and generally not acting any different than normal. Just interested in your first impressions and general thoughts. Any advise is appreciated more than you will ever know. She is the love of our lives. Probably a little too much, which is why we are absolutely heartbroken over hearing all this--ad so suddenly.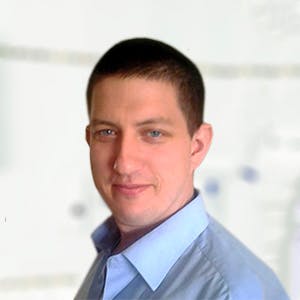 2687
Recommendations
Heart masses or tumours are generally rare in dogs, they may be malignant or benign; if they are malignant they may be a primary tumour (original) or secondary (metastazised) tumour. I would recommend an x-ray of the whole body to check for other masses to be on the safe side; along with regular checks to make sure the heart mass doesn't grow in size. The enlargement of her adrenal glands would tie in to Cushing's Disease (as well as the pot-bellied appearance), but usually the enlargement of the adrenal glands is usually one sided. It is difficult to give specific details having not personally examined her; once you have the results of the ACTH or LDDS tests management of the Cushing's Disease can commence (if it is Cushing's Disease) and be monitored; again regular checks of the heart mass by ultrasound and x-rays of her whole body to check for other masses would be helpful. Regards Dr Callum Turner DVM
Add a comment to Kaci's experience
Was this experience helpful?
Malu
Chihuahua
7 Years
0 found helpful
Dog diagnoised with fluid on herat.. fluid surgery successful dig back to normal n now for 7 days.

Vet recommended total periacardectomy and biopsy as they can't do any other tests to rule out something more sinister.

I read that this procedure is last resort. Is the veer doing the right thing by me and the dog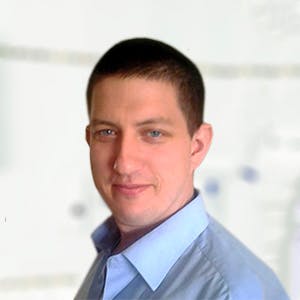 2687
Recommendations
Generally in these cases, echocardiography is used to guide the needle to drain the fluid and would show any structural issues with the heart like tumours and other anomalies. Causes are usually cancerous; but infections, heart failure, low blood albumin and other conditions may be the underlying cause. I have added some interesting links to reputable sources for you to read and compare Malu's condition with. Regards Dr Callum Turner DVM https://wagwalking.com/condition/pericardial-effusion www.cliniciansbrief.com/sites/default/files/attachments/COC_Canine%20Pericardial%20Effusion.pdf http://veterinarycalendar.dvm360.com/managing-pericardial-effusion-dog-proceedings
Add a comment to Malu's experience
Was this experience helpful?
Cooper
Golden Retriever
9 Years
1 found helpful
Cooper is 9yrs old. He had his left leg removed 2 years ago due to a malignant mass on foot. All ultrasounds since normal. Last week, dog got sick, throwing up, some lethargy, drinking lots of water. Took him to ER vet early morning, got in the door, and he just laid down and would not move. Had to be carried to back room. Vet came and told us his condition was emergent. Pale gums, semi conscious. Was told tumor on heart bled into pericardial sac. Right heart mass, Suspected hemangiosarcoma. Could drain or euthanize. Opted to drain, and Cooper bounced back. Was told chemotherapy may extend life by 6 months. His oncologist started chemo right away with Doxorubicin 2mg/ml with Diphenhydramine 50mg/ml injection. Not like first chemo for foot. He is SO sick afterwards, won't eat for 4 days. Vomiting, diarrhea, lethargy, takes about 10 days to recover. Thinking we should stop chemo. Quality of life we think important. But may only get weeks with him.
Suggestions helpful. We are so torn. Do not want him to suffer. Will we know when it's time to euthanize, or will he just collapse for lack of oxygen? Can chemo put him into remission?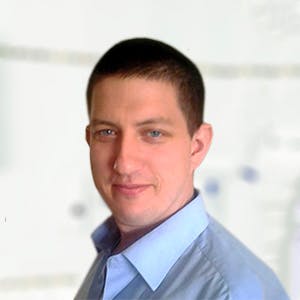 2687
Recommendations
It does sound like an hemangiosarcoma and it may bleed again at any time. You need to have a serious conversation with your Oncologist about the use of chemotherapy, since it can take a toll on quality of life for the days after administration; remission with hemangiosarcoma is rare especially without surgical excision of the tumour. The Chinese medicine yunnan baiyao may be given (speak with your Veterinarian or Oncologist first) which has shown some promise in some bleeding disorders. Regards Dr Callum Turner DVM
Add a comment to Cooper's experience
Was this experience helpful?
Penny
American Pit Bull Terrier
6 Years
0 found helpful
Has Symptoms
Cough, weight loss, trouble breathing, loss of appet
The Princess had lost weight. 12 pounds since February. Has a bad cough and trouble breathing during exercise. Took to the Vet today, blood work came back fine. But a mass showed on x-rays covering her heart and lungs. Also pressing against her wind pipe. We go back Thursday for more tests. I am besides myself with worry.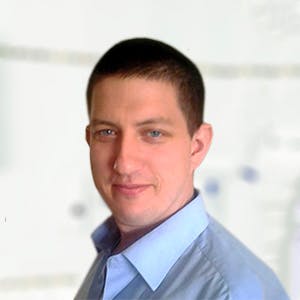 2687
Recommendations
There are various structures in the thorax which may give rise to masses; the origin and type of the mass would give an indication to the severity. Further tests would be required which may include CT, MRI, biopsy as well as blood tests among others. Without knowing the type of mass, treatment may only be supportive at this time. Regards Dr Callum Turner DVM
Add a comment to Penny's experience
Was this experience helpful?
Amy
Boxer
10 Years
1 found helpful
Hello! My 10 year old female boxer was diagnosed with heart based tumor. The vet told me it may be chemodectoma. She referred us to see an oncologist. I wonder if this tumor will respond to chemotherapy?Thank you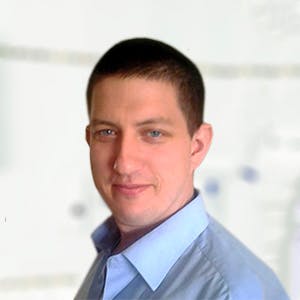 2687
Recommendations
Treatment for chemodectoma usually consists of surgery, although there are reports of successful management with radiotherapy. There is no approved chemotherapy drug for chemodectoma, but some Veterinarians are using Palladia (toceranib phosphate) is apparent success. Regards Dr Callum Turner DVM
http://sites.tufts.edu/progressnotes/2014/01/clinical-case-challenge-14/
Add a comment to Amy's experience
Was this experience helpful?
Luna
Boxer/American bulldog
12
0 found helpful
Has Symptoms
Large stomach full of blood, shallow breathing
My 12 year old boxer was just diagnosed with cancer. Her stomach is full of thin blood at this time. This is the reason I took her to the vets. She only has hsallow breathing when laying down. She has been eating, drinking and going to the bathroom with little issues. We have specialist appointment next week. Is it work it to have the appointment? The vet said she had 1 month then said 1 week. How would I also know if she is in pain? Would she be drowning internally? Also, we were not able to see an organs in her lower stomach due to the blood blocking them in xrays.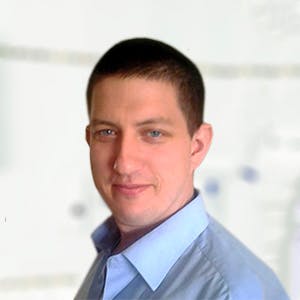 2687
Recommendations
Blood in the abdomen is usually caused by cancer of the abdominal organs, bleeding of abdominal organs, severe trauma or rodenticide poisoning. The prognosis is usually poor for cases where there is blood in the abdomen; however, a visit to a Specialist may be valuable to determine the cause and to see if there are any management options available. It may be a case that exploratory surgery may be the next step if Luna is stable enough for surgery so that your Veterinarian (or the Specialist) may visualise any lesions or bleeds and take biopsies as appropriate. Regards Dr Callum Turner DVM
Add a comment to Luna's experience
Was this experience helpful?
cacao
Labrador Retriever
13 Years
4 found helpful
my 13 years old Lab was euthanised two days ago and I feel like dying myself...saturday we ran to the hospital because he had like a seizure in the morning, he didn't take food in the morning as he usually does, they gave him pills for pain (thinking his arthritic condition could be a source of pain and cause the seizure ) but he didn't even swallowed them though he could walk a little when we arrived home...he was very tired and at some point lethargic, we took him again to the ER and they found he had tons of liquid in his heart and abdomen apparently because of a heart base tumor that wasn't visible because of so much liquid (hemangiosarcoma was the guess). since some time ago he's been suffering from arthritis and has been coughing (like hacking) all the time (they told me it often happens in old dogs and that i didn't need to worry). I was told there was a possibility to drain the liquid but that it would happen again in one hour, one day, one week....and that I couldn't bring him home in such bad condition. he had trouble breathing so they put him oxygen to ease his breathing...
finally the word Euthanise came and in less than two hours later we came home crying like crazy and without our angel dog Cacao. I still don't understand what and how this happened I just know my sweet dog was fairly well for an old arthritic dog and that today he's gone in the most horrific way. does this makes sense? is it possible for such a tumor if that was a tumor to be so unnoticed to this such quick final. PLEASE HELP ME UNDERSTAND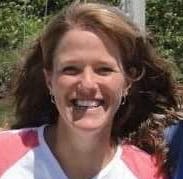 1213
Recommendations
I'm so sorry for your loss. Certain types of tumors are sadly common in dogs, as they get older. A lot of times these tumors grow slowly, and don't cause any signs or problems, until they grow too large, and burst, and that very quickly becomes a life threatening problem. The sad part of these situations is that they often don't survive, but the somewhat positive part is that they don't suffer. It sounds like Cacao went quickly, and didn't suffer, even though you will miss him terribly. I am very sorry.
I just lost my beautiful golden retriever two days ago to the same thing. I had no idea she was sick, although, about a year ago the vet told me she had a larger heart than normal but not to be concerned. I guess there must have been a reason for concern now looking back. But I trusted my vet. My beautiful Sheila woke up that morning very happy and greeted the other dogs with a kiss as she always did because she was such a loving dog. I did not notice any difference in her behavior until later that evening when she suddenly started breathing very hard. She had breathed hard before once in awhile so I didn't get alarmed at first, but her breathing was Far heavier than normal and she seem to be struggling. I rushed her to the emergency vet only to find out the diagnosis and that her little lungs add filled with blood. I had no choice but to let her go that night. From the time I first noticed her heavy breathing till the time I said goodbye it was only 2 hours. My other dogs are very sad looking for her, as I am. I am thankful that she did not suffer, sad and not prepared for her to go, but like I said, very thankful she did not suffer. Unfortunately, dogs just don't live long enough in my opinion. But I will never stop having one with me they are faithful loving companion
Just had to let our Jax go tonight due to the same diagnosis. He had been panting for at least a year and the vet never could find a reason. I believe this was one of the signs. Jax has an upset stomach for a couple days and didn't eat at all today. He also would not exert himself due to lack of energy. His breathing changed tonight and he didn't want to move so we took him to the emergency hospital. He touched everyone with his sweetness. Just a wonderful papillon that will be deeply missed.
Add a comment to cacao's experience
Was this experience helpful?
Copper
Labrador Retriever
9 Months
0 found helpful
I have a 9 month old puppy lab he has a dry cough followed by hacking lethargic loss appetite took him to the vet. Vet Send me home with a 5 day supply of amoxicillin. 7 day pass still not better took him back and requested a X-ray . To my surprise vet tells me it might be a heart tumor. Or a parasite close to his heart he is sending to get a ultrasound sound to find out exactly what it is? Any suggestions?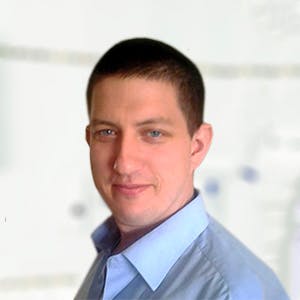 2687
Recommendations
Without examining Copper I cannot say what the specific cause of the suspected mass is; whilst nine months is young, tumours are still possible and it would be valuable to have echocardiography done to get a better picture of the size and specific location of this mass. Regards Dr Callum Turner DVM
Add a comment to Copper's experience
Was this experience helpful?
Kyra
Australian Shepherd
15 Years
2 found helpful
Has Symptoms
Hemangiosarcoma, edema in face and front legs
My 15-year-old Australian Shepherd/snowdog mix was just diagnosed with a probable hemangiosarcoma on her heart. Presenting complaint was swelling of the face. Vet initially thought it was an allergic reaction, but after a few days, the swelling increased to the point that both of her cheeks looked like those of a hamster who had been cheek-hoarding food, and her front legs were also swollen.

Medical findings were as follows:
X-ray and echo confirm the presence of a 2.7 cm x 3.7 cm mass in her right atrium and "invading aorta." CBC reveals elevated BUN and Creatinine levels, but all other values are within normal limits. Her heartbeat was strong, with no noted arrhythmia, and her lungs had a hint of what sounded like fluid in them - but this is not atypical for her (see below). \

She is taking Amoxicillin and Cephalexin for the kidney infection, Lasix 50 mg 1-2 times daily as needed, and Apoquel (just started last week in lieu of prednisone).

As she is 15, she spends most of her time lying around, so we have not noticed an increase in lethargy. She still asks to go outside, gets water when needed, and her appetite remains strong. She has a history of allergy-induced asthma (treated with PRN prednisone since age 2 1/2 and largely well-controlled), CCL rupture/repair at age 10, and has had a variety of cysts and benign masses removed over the years, with the first removal at age 2, and the most recent removal at age 11.

The vet indicated that she is surprised that Kyra is doing as well as she is given the location and size of the tumor. She estimated a two-week life expectancy at best. While we are obviously devastated by this news, we are realistic about the prognosis. Previous dogs have given a sign that they are ready to go, but from my understanding with this type of tumor, it is likely that she will be acting fine one minute, but then the tumor will eventually breach her aorta, and she will bleed out relatively quickly. If she is struggling to breathe, or becomes weak/loses mobility, those seem like pretty clear-cut signs, but is there anything else we should look for that might clue is that the time is rapidly approaching? We don't want to have her euthanized before her time, but we also don't want to make her struggle or suffer. I realize there may not be a good answer to this, but we just want to make sure we've checked out everything we can so we can hopefully make the best decision at the right time.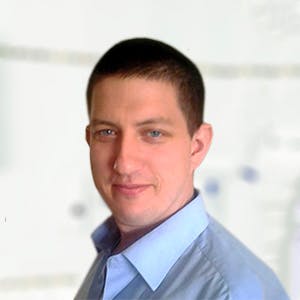 2687
Recommendations
I understand your concern about Kyra's condition and it is true, with all her problems she has a strong will to live. Unfortunately the rupture will come unexpected, increases in heart rate and blood pressure should be avoided (exercise or excitement) as this can rupture the weak section resulting in death; the comparison I can make is to an aortic aneurysm or one in the brain when it occurs in people, it is usually sudden. Regards Dr Callum Turner DVM
Add a comment to Kyra's experience
Was this experience helpful?