What is Cardiac Arrest?
A very small percentage of canines who fall ill due to cardiac arrest recover. The survival rate is less than 10%. If a dog suffers cardiac arrest while under anesthesia, the survival rate is a bit higher due to the fact that immediate intervention is available, and aids like oxygen and catheterization are already in place. Lack of oxygen to the brain results in brain death within four to six minutes without cardiopulmonary resuscitation CPR. There are three steps to CPR, basic life support, advanced life support and post-resuscitative care. These three components of revival include clearing the airway, giving fluid support and monitoring recovery. If your pet goes into cardiac arrest at home, chances of recovery are very slim.
Cardiac arrest, also known as cardiopulmonary arrest, is defined as the failure of the respiratory and circulatory systems in an acute manner. Resuscitation of your pet will depend on factors such as length of time under arrest before intervention and underlying cause of the event.
Book First Walk Free!
Symptoms of Cardiac Arrest in Dogs
The symptoms of cardiac arrest can be very dramatic. Recognizing the signs and acting on them immediately is crucial. When a pet is under veterinary care, in particular under anesthesia, the monitoring of vital signs can alert the veterinary team to the incidence of cardiac arrest. Signs that you may see if the episode occurs at home are:
Breathing abnormalities - difficulty breathing, decreased breathing, and respiratory distress
Mucus membranes become white or blue due to lack of oxygen
Pupils are dilated
Obvious distress could be vocalized by your dog
Collapse
No response of any kind
Signs that are not obvious without the proper medical aids (like a stethoscope) are irregular heart beat, lack of heart sounds, changes in heart rate, and no pulse.
Causes of Cardiac Arrest in Dogs
Cardiac arrest in canines can occur due to many circumstances. From end-stage disease, to arrhythmias, to different types of cancer, cardiopulmonary arrest is an unfortunate complication of many canine illnesses.
Anesthetic error (for example overdose of anesthetic during surgery)
Anesthetic equipment failure
Ventricular flutter
Ventricular fibrillation
Airway obstruction
Electrical impulses to the vagal nerve
Asystole
Sinus bradycardia
Decreased blood circulation
Severe trauma such as to the chest
Neoplasia
Low oxygen levels
Severe abnormalities of electrolytes
Congenital heart failure
Diagnosis of Cardiac Arrest in Dogs
The presence of a pulse, the pattern of the respiratory action, and the ability of your pet to respond are main factors when checking for cardiac arrest. After assessing a cardiac arrest, the veterinary team, whether during a surgical procedure or evaluating an emergency admittance, will follow the ABC steps of cardiopulmonary resuscitation, in order to determine the status of your dog and attempt revival. Ensuring the airway is clear, ventilation with 100% oxygen through intubation, and compression to re-establish circulation of blood are the three steps normally followed.
Treatment of Cardiac Arrest in Dogs
Recovery from cardiac arrest is contingent on prompt action. The goal will be to regain a beating heart and thus, normal function for your pet.
Basic life support is stage one of CPR
Cleaning obstruction from airway if needed
A tracheotomy could be necessary
After clearing the airway, an endotracheal tube is placed
Next is to restart the heart by chest compression, open-chest internal cardiac massage or defibrillation
Advanced life support is stage two
Fluid resuscitation is carefully given depending on the stability of the pet
An IV catheter or endotracheal tube are used for emergency medication
An ECG will determine the type of arrhythmia (such as asystole or pulseless electrical activity for example), which guides the treatment
Post-resuscitative care is the third stage
If your pet has been successfully resuscitated he will receive continued supportive care and will be assessed for complications like kidney and brain damage
If your pet has gone into cardiac arrest while you are at home, panic and distress on your part can make resuscitation difficult. Having a knowledge of pet CPR is something all pet owners could benefit from, but is rarely learned. However, if you have assistance and know for certain that your pet is in cardiac arrest you must clear the airway and begin chest compressions. 30 compressions (using one hand for a small dog and two hands for a medium to large dog) should be given and then two breaths into the nostrils. Again 30 compressions and two breaths. Continue. This is a very basic way to attempt CPR, with no guarantee of success. If you are fortunate, your pet may begin breathing again, or you may attempt to continue the CPR while someone drives to the emergency clinic. It is very important to note that CPR can be extremely dangerous for your pet if you have mistakenly identified his collapse as a cardiac arrest.
Recovery of Cardiac Arrest in Dogs
Even under the care of a veterinarian, the survival rate of a canine cardiac arrest is very low. Dogs who experience respiratory arrest as opposed to cardiopulmonary arrest have a better chance of survival, as do canine family members who go into cardiac arrest while under anesthesia. The survival of a dog with this condition will be highly contingent on how long he was in an arrested state, his condition when the event occurred, his age, and what exactly the underlying cause of the cardiac arrest was.
Cardiac Arrest Questions and Advice from Veterinary Professionals
Peanut
Maltese
6 Years
0 found helpful
My 6 yr old ..4 lb Maltese dog went into cardiac arrest during a dental cleaning and extractions. They revived him and said I should have ultrasound done to determine heart issues. I wonder if this is necessary.....is it possible they gave him too much anaesthetic and his heart is ok or should I have the ultrasound done? He seems the same as before the cleaning but has always had occasional episodes where he seems to be straining to breathe and makes coughing sounds for about 3 minutes. It happens especially when he is excited.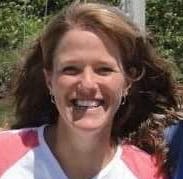 294
Recommendations
Thank you for your email. Without knowing more about his specific situation, I cannot comment on the type of anesthetic drugs that were used, but it is quite uncommon for dogs to experience cardiac arrest during routine dental cleanings. If your veterinarian is recommending a cardiac ultrasound, I'd probably follow their advice, and many anatomic abnormalities can be present inside the heart, and we don't know about them until something happens. If your veterinarian resuscitated Peanut after cardiac arrest, that is impressive and would tend to show that they have his best interests at heart.
Add a comment to Peanut's experience
Was this experience helpful?
Peanut
Chihuahua
13 Years
0 found helpful
My dog passed out, i gave him oxygen got him to the ER and seemed ok then arrested. He had end stage heart disease and arrhythmia. He had a rapid heartbeat for a couple of days, but nothing really strange until he passed out. He was not on melexetine yet, but when he arrested if he would have been brought back would melexetine have really helped him then? He went so fast i had no time to process what to do, bring him back once or let him go. He ended up passing. With as bad as his heart was to have gotten another year and a half i felt blessed, but still was not ready to let go. If i was able to bring him back would it have really made any difference? Trying to cope with the loss.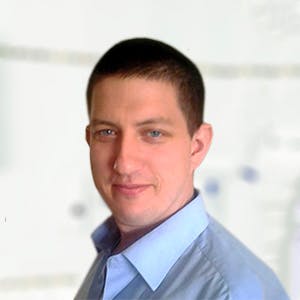 1823
Recommendations
These questions are normal after the loss of a loved one, but it isn't possible for me to say whether drug A, B or C would have made any different to Peanut as I didn't examine Peanut or see how he was in general. You shouldn't be thinking about all the what if's because unfortunately nothing will change; I am sure you treasure those extra eighteen months you had together but I am unable to help you with your question due to all the variables. Regards Dr Callum Turner DVM
Add a comment to Peanut's experience
Was this experience helpful?
Shelly
Yorkshire Terrier
12 years
0 found helpful
Shelly started panting and coughing . We took her to the emergency . They said she had heart disease and her lungs were filling with fluid. Dr proceeded to drain her lungs . They had to resuscitate her . The Dr asked if needed to resuscitate a second time would we approve . We said no. We didn't want her to suffer. Now I'm wondering if we should of. What would of been her chances of recovering if we did and would she of been the same ? How much more time would she of had left ? Would it of been a long road ahead with Dr and medication? 3 months before she had an MRI because she had surgery in her neck because of a bulging disc. Wouldn't severe heart disease showed up ? If we caught it early I believe we could of prevented the outcome. Thank you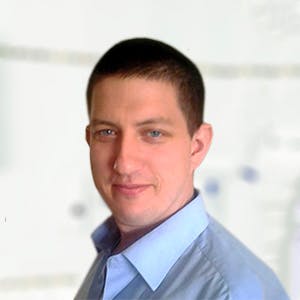 1823
Recommendations
MRI's are expensive and only the area of interest is usually examined, not the whole body; whereas x-ray is cheap and a Yorkie can probably fit on one image (I know mine can). Heart disease may be precipitated by various factors and the specific type and etiology behind (valve issues, dilation, contractility etc…). There are many variables and I cannot say whether you should have fought to resuscitate her or not; you made the right decision at the time with the information presented to you, resuscitation may have been futile the second or third time - if she had pulled through she likely would have required life long medication and regular visits to her Veterinarian for checkups. Regards Dr Callum Turner DVM
Add a comment to Shelly's experience
Was this experience helpful?
Shamalamdimgdong
Yorkie
Twelve Years
0 found helpful
If your yorkie dies on the operating table when they push the propafol, can you defibrillate in asystole. You can obviously in humans and bring them back. I was told they only shock in Vfib.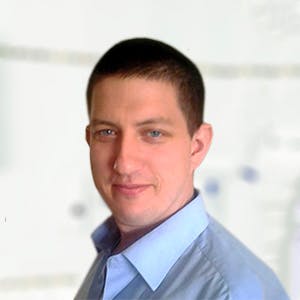 1823
Recommendations
In dogs we defibrillate in Vfib, defibrillating in asystole may cause more harm than good; there are different studies out there but the two links below (one for the Merck Veterinary Manual) will help shed some light on the issue for you. Regards Dr Callum Turner DVM www.merckvetmanual.com/emergency-medicine-and-critical-care/specific-diagnostics-and-therapy/cardiopulmonary-resuscitation#v3299485 http://onlinelibrary.wiley.com/doi/10.1111/j.1939-1676.2007.0033.x/full
Add a comment to Shamalamdimgdong's experience
Was this experience helpful?
bruno
labrador
3 Years
0 found helpful
our pet bruno was diagnosed with infection of the liver and the vet said he is having jaundice. all the treatment was given by the vet. As bruno stopped to take any oral food he was given saline of about 250 ml in the morning and 250 ml in the evening with all the injections to treat jaundice. This continued for a week but suddenly our pets fever went above 104 degree and he suffered a massive cardiac arrest and passed away in just 10 minutes. He was in the hospital when he passed away under the care of the vet. I am distrauted at the death of my bruno. I want to know whether the treatment given to him was correct or the death was sudden and had nothing to do with liver infection or jaundice as the vet kept assuring us that he will recover. please help me. I am not able to digest that my pet is no more even after giving him all the medical attention.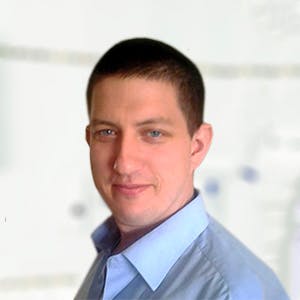 1823
Recommendations
I understand your concern and that this is a stressful time for you try to understand the loss of your loved one; but I cannot tell you if the treatment was correct since you haven't mentioned the underlying cause of the jaundice (jaundice is a symptom not a disease) and you didn't mention the specific treatment administered to Bruno. There are various causes for sudden death in dogs and may be linked to the jaundice (low red blood cells and low oxygen carrying ability), to the treatment or to another condition. At this point, if you have questions it would be best to have a necropsy performed (by another Veterinarian if you wish) to determine the cause of death and to review the medical file on Bruno. Regards Dr Callum Turner DVM
Add a comment to bruno's experience
Was this experience helpful?