What is Cardiac Arrest?
A very small percentage of canines who fall ill due to cardiac arrest recover. The survival rate is less than 10%. If a dog suffers cardiac arrest while under anesthesia, the survival rate is a bit higher due to the fact that immediate intervention is available, and aids like oxygen and catheterization are already in place. Lack of oxygen to the brain results in brain death within four to six minutes without cardiopulmonary resuscitation CPR. There are three steps to CPR, basic life support, advanced life support and post-resuscitative care. These three components of revival include clearing the airway, giving fluid support and monitoring recovery. If your pet goes into cardiac arrest at home, chances of recovery are very slim.
Cardiac arrest, also known as cardiopulmonary arrest, is defined as the failure of the respiratory and circulatory systems in an acute manner. Resuscitation of your pet will depend on factors such as length of time under arrest before intervention and underlying cause of the event.
Cardiac Arrest Average Cost
From 367 quotes ranging from $3,000 - $12,000
Symptoms of Cardiac Arrest in Dogs
The symptoms of cardiac arrest can be very dramatic. Recognizing the signs and acting on them immediately is crucial. When a pet is under veterinary care, in particular under anesthesia, the monitoring of vital signs can alert the veterinary team to the incidence of cardiac arrest. Signs that you may see if the episode occurs at home are:
Breathing abnormalities - difficulty breathing, decreased breathing, and respiratory distress
Mucus membranes become white or blue due to lack of oxygen
Pupils are dilated
Obvious distress could be vocalized by your dog
Collapse
No response of any kind
Signs that are not obvious without the proper medical aids (like a stethoscope) are irregular heart beat, lack of heart sounds, changes in heart rate, and no pulse.
Top
Causes of Cardiac Arrest in Dogs
Cardiac arrest in canines can occur due to many circumstances. From end-stage disease, to arrhythmias, to different types of cancer, cardiopulmonary arrest is an unfortunate complication of many canine illnesses.
Anesthetic error (for example overdose of anesthetic during surgery)
Anesthetic equipment failure 
Ventricular flutter
Ventricular fibrillation
Airway obstruction
Electrical impulses to the vagal nerve
Asystole
Sinus bradycardia
Decreased blood circulation
Severe trauma such as to the chest
Neoplasia
Low oxygen levels
Severe abnormalities of electrolytes
Congenital heart failure
Top
Diagnosis of Cardiac Arrest in Dogs
The presence of a pulse, the pattern of the respiratory action, and the ability of your pet to respond are main factors when checking for cardiac arrest. After assessing a cardiac arrest, the veterinary team, whether during a surgical procedure or evaluating an emergency admittance, will follow the ABC steps of cardiopulmonary resuscitation, in order to determine the status of your dog and attempt revival. Ensuring the airway is clear, ventilation with 100% oxygen through intubation, and compression to re-establish circulation of blood are the three steps normally followed.
Top
Treatment of Cardiac Arrest in Dogs
Recovery from cardiac arrest is contingent on prompt action. The goal will be to regain a beating heart and thus, normal function for your pet. 
Basic life support is stage one of CPR
Cleaning obstruction from airway if needed
A tracheotomy could be necessary
After clearing the airway, an endotracheal tube is placed
Next is to restart the heart by chest compression, open-chest internal cardiac massage or defibrillation
Advanced life support is stage two
Fluid resuscitation is carefully given depending on the stability of the pet
An IV catheter or endotracheal tube are used for emergency medication
An ECG will determine the type of arrhythmia (such as asystole or pulseless electrical activity for example), which guides the treatment
Post-resuscitative care is the third stage
If your pet has been successfully resuscitated he will receive continued supportive care and will be assessed for complications like kidney and brain damage
If your pet has gone into cardiac arrest while you are at home, panic and distress on your part can make resuscitation difficult. Having a knowledge of pet CPR is something all pet owners could benefit from, but is rarely learned. However, if you have assistance and know for certain that your pet is in cardiac arrest you must clear the airway and begin chest compressions. 30 compressions (using one hand for a small dog and two hands for a medium to large dog) should be given and then two breaths into the nostrils. Again 30 compressions and two breaths. Continue. This is a very basic way to attempt CPR, with no guarantee of success. If you are fortunate, your pet may begin breathing again, or you may attempt to continue the CPR while someone drives to the emergency clinic. It is very important to note that CPR can be extremely dangerous for your pet if you have mistakenly identified his collapse as a cardiac arrest.
Top
Worried about the cost of Cardiac Arrest treatment?
Pet Insurance covers the cost of many common pet health conditions. Prepare for the unexpected by getting a quote from top pet insurance providers.
Recovery of Cardiac Arrest in Dogs
Even under the care of a veterinarian, the survival rate of a canine cardiac arrest is very low. Dogs who experience respiratory arrest as opposed to cardiopulmonary arrest have a better chance of survival, as do canine family members who go into cardiac arrest while under anesthesia. The survival of a dog with this condition will be highly contingent on how long he was in an arrested state, his condition when the event occurred, his age, and what exactly the underlying cause of the cardiac arrest was.
Top
Cardiac Arrest Average Cost
From 367 quotes ranging from $3,000 - $12,000
Top
Cardiac Arrest Questions and Advice from Veterinary Professionals
Lilly
Yorkie
10 Years
9 found helpful
9 found helpful
My 4lb yorkie has bad skin allergies and a cough/choking sensation(this was from several intubation for oral care 3 yrs ago). Took her for her annual exam approx 2 weeks ago. Rabies vaccine done and placed on Benadryl, prednisone , and clavamox for skin, allergies, ear wax buildup and wheezing cough. About 5 days later started developing slight diarrhea. Decided to stop the clavamox for 4 days. Started it back and then she began vomiting approx 3 days later. Stopped clavamox again. She was better the following day but less than 2 days later her vomit had a red tinge and became more frequent with several episodes of bad diarrhea which was first like a jelly consistency then became very dark. She became very lethargic. This all happened on a Saturday night into Sunday and we were out of town. Called the vet Monday morning and they couldn't see her until 1:30pm. They did some labs and concluded it was NOT from all the meds prior but suspected HGE. So they kept her there for 3 hours on IV fluids and also began the antibiotic metronidazole. I picked her up at 4:30 and they said she had a great response to the IV fluids and antibiotic, even gave her some canned food (special GI diet blend) which I thought was strange to give her food that soon. Said to take her home and allow her to eat a little more that night. She was a little more herself at home but was still pretty worn out from the vet visit. She did vomit 2 different times during the night and had a formed stool that next morning but it was still pretty much black (old blood). Took her back to the vet at 8:15am for more lab work and IV fluids. She was feeling pretty good at this point when I left her. I received a call from the vet at 11:00am saying they had a sudden catastrophic event with her approx 5 mins after starting the IV where one minute she was barking and doing little circles (which she does when she's trying to tell you she wants something) then all of a sudden she fell over and went into cardiac arrest and they could not revive her through cpr. He clearly stated he did not feel this had anything to do with the HGE because her lab work looked good, her response to treatment went so well and there were no signs of cardiac abnormalities or distress. They basically have no answers for me and said they were going to "talk this through and compare their notes" and get back with me. This happened 3 days ago and I really would like to have those answers but feel they might be covering up something they did wrong.....still haven't heard from them. He kept insisting that the meds given prior had nothing to do with her stomach being upset (vomiting and diarrhea) but she was perfectly fine prior to taking these meds and then all of a sudden she was so sick.....and now suddenly dead from an unknown cause. I'm terribly sad as she was just like a child to me and was my whole world. Could the stress of having more lab work and another IV have caused the cardiac arrest or even possibly the fluids or metronidazole? Any explanation/advice you might have, I would be so grateful!
May 17, 2018
Lilly's Owner
---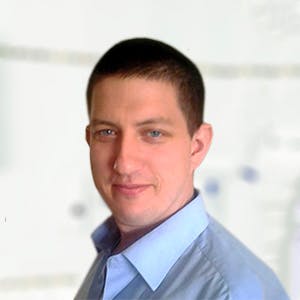 9 Recommendations
It is always distressing to lose of loved one, especially when you've just dropped them off at the veterinary clinic; without performing a necropsy I cannot say with any certainty what the specific cause of death was. When I was reading through the question I suspected hemorrhagic gastroenteritis due to the jelly like consistency of the blood in the faeces which is a characteristic sign of hemorrhagic gastroenteritis; the condition may turn complicated quickly and unfortunately may result in sudden death, but your Veterinarian doesn't believe that this is the case (remember I've not examined her). Many medications may cause some vomiting or diarrhoea and are listed as common side effects; however I cannot say without knowing more if any medication contributed to her death. I wish I could give you some more information or closure on this. Regards Dr Callum Turner DVM www.msdvetmanual.com/digestive-system/diseases-of-the-stomach-and-intestines-in-small-animals/hemorrhagic-gastroenteritis-in-small-animals
May 18, 2018
I actually scheduled an appt yesterday and met with the vet since there are so many unanswered questions. I told him that I wanted exact details of what happened since she was fine when I left her in their care but died suddenly one hour later. Apparently they did lab work initially and everything looked good, then placed the IV catheter without any issues. Waited approx 15-20 mins then started the IV fluids. He said that immediately after opening the IV port she collapsed and was in cardiac arrest. They performed CPR, intubated her but was unable to revive her. What bothers me the most is that he did admit that since she never had any type of red blood through her vomit or feces, and it was only dark black that it possibly could have been a bleeding ulcer from the prednisone and/or antibiotic clavamox they prescribed her 2 weeks prior. He even stated that her lab work was good on this morning prior to starting the IV. I have been a medical professional for 25 years and I strongly feel that the vet tech must have started that IV port wide open and too much fluid (overload) caused her sudden cardiac arrest. He wouldn't allow me to look at their documentation of the incident, only her labs prior to death. For the past 5 years of taking her to this vet they are quick to always prescribe prednisone for just about anything she's had wrong and I explain every time that is caused her bowel issues and end of having to wean and stop the meds. So frustrating to think that a simple mistake with an IV caused me to lose my precious dog of almost 11 years!!
May 21, 2018
Lilly's Owner
Was this experience helpful?
Flays
Afgan hound
12 Years
0 found helpful
0 found helpful
hello, can someone please clarify some doubts I have about my dog who sadly past away this morning? she was an elder dog, not sure about her age because I adopted her as an elder already four years ago. she developed a non malignant tumor in one of her mamary glands, so she had just been neutered and got the gland removed three week ago. she had been with diarrea for a couple days, and started getting red skin, so I gave her a shower to help the skin calm down. she was shacking the whole day, and didn't want to eat even her favorite foods. at night she started having trouble breathing and her gums were very dried. we took her to urgent care on monday night. she was having trouble breathing and was very hot. the doctor performed many tests. Among those, complete blood count, chest x ray, she meassured her pressure, and it turned out she also had demodex on her skin. she was put on oxygen right away and some medications for pain relief. Also fluid therapy and antibiotics. the next morning she was not really doing better, still having trouble breathing, no reaction when calling her name either the doctors were all saying she was in critical condition, and to expect the worst, BUT not a single one was suggesting eutanasia yet, they said it was too soon. that morning she got diagnosed with tromboembolism and she was given medication for trombosis, alongside fluid therapy, oxygen, pain reliever, antibiotics. that afternoon, at around 6:30 I visited her again. She tried to stand up, but failed due to her advanced age, she changed positions by herself, because she had to be switched every four hours, but this time she did it herself. She reacted to food and tried to eat, but couldn't swallow. I was about to leave a couple times and she kept trying to stand up. I stayed with her a bit longer. When I last saw her she was resting in a superman position and the doctors said that was the best position for both lungs to expand for air. I went home and was very uneasy, so decided to go back to the hospital but they didn't let me in to see her. Yet, I stayed outside in my car and slept there. They promissed they'll let me know if anything would happen. I suddenly woke up at 6:30am the next morning, and though everthing was ok, since they haven't reached for me, when suddenly they did. the doctor approached my car and told me my dog had just entered in cardiac arrest. I rushed upstairs, but when I arrived to her, she had been pronounced dead. I tried to talk to her, but a doctor told me she was gone, then the other doctor said she could still hear me, because she had tried to bring her back with adrenaline and other drug with some tropine name, that I don't remember well. After I realized I didn't make it on time to say goodbye, I got mad and yelled at the staff why they didn't let me in if they knew I was outside, also why they didn't warn me abouth this or suggested eutanasia instead? I knew she wouldn't make it out of the hospital, but I never expected she'd just die suddenly and alone. I'm devastated thinking she died alone. Can you please tell me if: - what the doctors did was right? - does it hurt to die from cardiac arrest? - could she actually hear me even pronounced dead? (she was still warm) - did the shower triggered the whole tromboembolism problem? - the fact that she tried to stand up repeatedly affected her heart?
March 28, 2018
Flays' Owner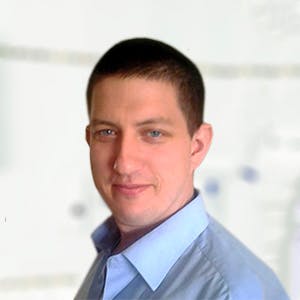 0 Recommendations
There is a lot of information here and I cannot give you any specific information since I wasn't there and I don't want to give you any misinformation. There are a variety of causes (factors) of cardiac arrest; stress from the surgery, age, pre existing conditions, clotting disorders among other issues. This was a distressing time for you and Flays, I cannot speak on behalf of the veterinary staff of the hospital (or know if they did everything correctly as I cannot examine her and review case notes) you visited to why they didn't recommend euthanasia (it isn't an easy subject to bring up with pet owners); the repeated attempts at standing may have caused unnecessary stress and increased the blood pressure which may have contributed to the problem. Cardiac arrest can be painful (like in some humans), but I cannot say if this was the case for Flays. If Flays was pronounced dead, it is unlikely she would be able to hear anything or comprehend anything; I know it isn't any comfort. Regards Dr Callum Turner DVM
March 29, 2018
Was this experience helpful?
Cardiac Arrest Average Cost
From 367 quotes ranging from $3,000 - $12,000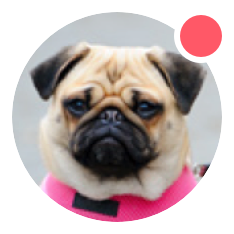 Need pet insurance?