What are Puppy Strangles?
While puppy strangles is almost never found in adult dogs, it is also rare in puppies, for which it is most likely to occur between three weeks and four months of age. It resembles bacterial infection; however, puppy strangles appears to be is an immune-mediated disease. There is an effective treatment for puppy strangles; however, if it continues untreated, it can lead to permanent scarring and even death. Several breeds of dogs develop puppy strangles at a higher rate: Golden Retriever, Gordon Setter, Miniature Dachshund and Siberian Husky.
Puppy strangles is the common term for juvenile cellulitis, a skin disorder that is found in puppies but very rarely in adult dogs. Also known as juvenile pyoderma or puppy head gland disease, it causes facial pustules and affects a puppy's lymph nodes.
Puppy Strangles Average Cost
From 231 quotes ranging from $3,500 - $500
Symptoms of Puppy Strangles in Dogs
Facial swelling
Pustules on face and around the ears; may rupture and form crusts
Pustular ear infection
Papules (solid, raised masses) on face and around the areas
Enlarged lymph nodes behind the jaw; may rupture and drain
Fever
Skin tender to touch
Poor appetite
Lethargy
Malaise
Joint pain
(Rarely) pustules over abdomen, reproductive organs and anus.
Top
Causes of Puppy Strangles in Dogs
While puppy strangles is idiopathic, meaning no cause has been clearly identified, evidence points to the disease as immune-mediated. It appears to be caused by immune dysfunction. Because it occurs more often in certain breeds, it is suspected that puppy strangles or a predisposition to puppy strangles has a genetic correlation.
Top
Diagnosis of Puppy Strangles in Dogs
Diagnosis of puppy strangles can be difficult, as it resembles staphylococcal pyoderma, a common bacterial skin infection. Since puppy strangles is much more rare, there is a chance of false diagnosis of staph infection. An accurate diagnosis depends upon skin cytology, or microscopic examination of biopsies from the affected area and lesions, as well as cytological analysis of joint fluid in order to detect sterile suppurative arthritis, an advanced symptom that manifests itself as joint pain. The veterinarian will also examine deep skin scrapings in order to look for mites, and examine a fungal culture in order to look for ringworm. It is important to determine if any bacterial or fungal infection has formed as a result of the puppy's compromised immune system and treat those as symptoms of the underlying disease.
Top
Treatment of Puppy Strangles in Dogs
Treatment for puppy strangles will primarily be aggressive immunosuppression through corticosteroids, typically with prednisone, accompanied by broad-spectrum antibiotics, such as cephalexin, cefadroxil, or amoxicillin clavulanate, in order to prevent or treat secondary bacterial or fungal infections. In addition to your puppy having a compromised immune system, the exposed tissue from lesions and pustules puts your dog at an increased risk for developing secondary infections. Depending on your puppy's condition, your veterinarian may also prescribe a topical ointment to soothe pain and itching during recovery.
Top
Worried about the cost of Puppy Strangles treatment?
Pet Insurance covers the cost of many common pet health conditions. Prepare for the unexpected by getting a quote from top pet insurance providers.
Recovery of Puppy Strangles in Dogs
Along with the veterinarian, monitor the progress of your dog's recovery. Treating a young puppy with an immunosuppressants is not something to be taken lightly, as puppies already have an immature immune system. For this reason, it's important that the dose of corticosteroids be tapered off during recovery.
If the veterinarian prescribes an ointment for pain, apply it strictly according to the instructions. The most important thing during treatment will be for you to keep the affected areas dry and clean with a solution of astringent and diluted hydrogen peroxide several times a day in order to encourage proper healing. Known as Burow's solution, you can purchase under the named Domeboro, Star-Octic and Borofair through your veterinarian's office or at a drugstore.
Puppy strangles is not likely to recur. Unfortunately, permanent scarring is possible, depending upon how quickly treatment is sought after symptoms develop.
Top
Cost of Puppy Strangles in Dogs
If the puppy has gone untreated too long, the prognosis can be very poor. Prednisone ($40 per 100ct.) is one of the medications your veterinarian may choose and is commonly used to treat inflammatory diseases. They typically will combine prednisone with an antibiotic (Cephalexin, Cefadroxil, or Amoxicillin Clavulanate). Cephalexin 500mg ($30 per 100ct.) is used to treat infections that are caused by bacteria. The combined cost of prednisone and cephalexin is around $70 on average. Cefadroxil ($30 for 50ml. or $60 for 100ml.) is usually in liquid form and is also an antibiotic that is used to treat bacterial infections. The combined cost of prednisone and cefadroxil ranges between $70 and $100. Finally, amoxicillin clavulanate 500mg ($20 per 100ct.) is an antibiotic also used to treat bacterial infections. The combined cost of prednisone and amoxicillin clavulanate is around $60 on average. Combining prednisone and an antibiotic will give your puppy the best chance at a good prognosis.
Top
Puppy Strangles Average Cost
From 231 quotes ranging from $3,500 - $500
Top
Puppy Strangles Questions and Advice from Veterinary Professionals
Husky, German Shepard and American Pitbull terrier
9weeks
0 found helpful
0 found helpful
Has Symptoms
None Noticeable Except Swollen Lymphs And Pustules Around Snout
I gave my 28 lb puppy 1tab of 25 mg diphenhydramine when I seen his face swollen. When I looked at him closely tho I notice lymph node swelling around the Neck and pustules around the snout. The swelling went down noticeably, but will the Benadryl negatively affect him? Googling stuff it kinda looked like puppy strangles, but you know, I'm not a vet.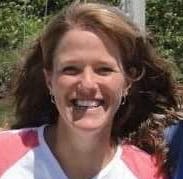 Dr. Michele K. DVM
0 Recommendations
Thank you for your question. Unfortunately, without seeing him, I can't say whether he has puppy strangles or an allergic reaction, as they can look quite similar initially. If the benadryl helped, it is likely an allergic reaction. If the swelling and pustules continue, it would be a good idea to have him seen by a veterinarian, as they can examine him and see what might be going on. I hope that all goes well for him.
July 28, 2020
Was this experience helpful?
Pete
English Bulldog
12 Days
2 found helpful
2 found helpful
My 11 day old orphaned puppy english bulldog has strangles. He is on antibiotics and steroids how long before i should see the effects? he is very lethargic and his lymph nodes are swollen. Very worried. Really hoping this will work fast. He is very small and breaks my heart.
---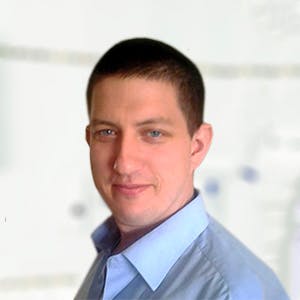 2 Recommendations
Some improvement is generally seen within a week of starting treatment, but the duration of treatment may be prolonged; it is important to have the steroids tapered off in accordance with your Veterinarian's instructions. Keep monitoring him for the time being and checking for improvement. Regards Dr Callum Turner DVM
July 5, 2018
My pup has been ill for 10 days and today finally they diagnosed Puppy Strangles and put her on prednisone. They thought tick bite initially so put her on antibiotics. At this point she is not walking much, has swollen lymph nodes and lesions on her mouth, eyes and mostly ears. What dosage of prednisone should she be on?
Was this experience helpful?
Puppy Strangles Average Cost
From 231 quotes ranging from $3,500 - $500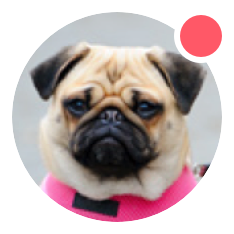 Need pet insurance?