What are Puppy Strangles?
While puppy strangles is almost never found in adult dogs, it is also rare in puppies, for which it is most likely to occur between three weeks and four months of age. It resembles bacterial infection; however, puppy strangles appears to be is an immune-mediated disease. There is an effective treatment for puppy strangles; however, if it continues untreated, it can lead to permanent scarring and even death. Several breeds of dogs develop puppy strangles at a higher rate: Golden Retriever, Gordon Setter, Miniature Dachshund and Siberian Husky.
Puppy strangles is the common term for juvenile cellulitis, a skin disorder that is found in puppies but very rarely in adult dogs. Also known as juvenile pyoderma or puppy head gland disease, it causes facial pustules and affects a puppy's lymph nodes.
Book First Walk Free!
Symptoms of Puppy Strangles in Dogs
Facial swelling
Pustules on face and around the ears; may rupture and form crusts
Pustular ear infection
Papules (solid, raised masses) on face and around the areas
Enlarged lymph nodes behind the jaw; may rupture and drain
Fever
Skin tender to touch
Poor appetite
Lethargy
Malaise
Joint pain
(Rarely) pustules over abdomen, reproductive organs and anus.
Causes of Puppy Strangles in Dogs
While puppy strangles is idiopathic, meaning no cause has been clearly identified, evidence points to the disease as immune-mediated. It appears to be caused by immune dysfunction. Because it occurs more often in certain breeds, it is suspected that puppy strangles or a predisposition to puppy strangles has a genetic correlation.
Diagnosis of Puppy Strangles in Dogs
Diagnosis of puppy strangles can be difficult, as it resembles staphylococcal pyoderma, a common bacterial skin infection. Since puppy strangles is much more rare, there is a chance of false diagnosis of staph infection. An accurate diagnosis depends upon skin cytology, or microscopic examination of biopsies from the affected area and lesions, as well as cytological analysis of joint fluid in order to detect sterile suppurative arthritis, an advanced symptom that manifests itself as joint pain. The veterinarian will also examine deep skin scrapings in order to look for mites, and examine a fungal culture in order to look for ringworm. It is important to determine if any bacterial or fungal infection has formed as a result of the puppy's compromised immune system and treat those as symptoms of the underlying disease.
Treatment of Puppy Strangles in Dogs
Treatment for puppy strangles will primarily be aggressive immunosuppression through corticosteroids, typically with prednisone, accompanied by broad-spectrum antibiotics, such as cephalexin, cefadroxil, or amoxicillin clavulanate, in order to prevent or treat secondary bacterial or fungal infections. In addition to your puppy having a compromised immune system, the exposed tissue from lesions and pustules puts your dog at an increased risk for developing secondary infections. Depending on your puppy's condition, your veterinarian may also prescribe a topical ointment to soothe pain and itching during recovery.
Recovery of Puppy Strangles in Dogs
Along with the veterinarian, monitor the progress of your dog's recovery. Treating a young puppy with an immunosuppressants is not something to be taken lightly, as puppies already have an immature immune system. For this reason, it's important that the dose of corticosteroids be tapered off during recovery.
If the veterinarian prescribes an ointment for pain, apply it strictly according to the instructions. The most important thing during treatment will be for you to keep the affected areas dry and clean with a solution of astringent and diluted hydrogen peroxide several times a day in order to encourage proper healing. Known as Burow's solution, you can purchase under the named Domeboro, Star-Octic and Borofair through your veterinarian's office or at a drugstore.
Puppy strangles is not likely to recur. Unfortunately, permanent scarring is possible, depending upon how quickly treatment is sought after symptoms develop.
Cost of Puppy Strangles in Dogs
If the puppy has gone untreated too long, the prognosis can be very poor. Prednisone ($40 per 100ct.) is one of the medications your veterinarian may choose and is commonly used to treat inflammatory diseases. They typically will combine prednisone with an antibiotic (Cephalexin, Cefadroxil, or Amoxicillin Clavulanate). Cephalexin 500mg ($30 per 100ct.) is used to treat infections that are caused by bacteria. The combined cost of prednisone and cephalexin is around $70 on average. Cefadroxil ($30 for 50ml. or $60 for 100ml.) is usually in liquid form and is also an antibiotic that is used to treat bacterial infections. The combined cost of prednisone and cefadroxil ranges between $70 and $100. Finally, amoxicillin clavulanate 500mg ($20 per 100ct.) is an antibiotic also used to treat bacterial infections. The combined cost of prednisone and amoxicillin clavulanate is around $60 on average. Combining prednisone and an antibiotic will give your puppy the best chance at a good prognosis.
Puppy Strangles Questions and Advice from Veterinary Professionals
Lola
Lab mix
5 Months
-1 found helpful
We adopted Lola when she was 8 weeks old. She developed terrible itching and had what appeared to be a rash on her belly and in her armpits. We took her to the vet and he diagnosed puppy strangles. She has none of the typical symptoms on her face. Just the rash on her stomach and armpits. we started her on prednisone and an antibiotic. After several weeks it appeared to clear up. after a couple days she started scratching again and we saw signs of the rash again. The Vet put us back on the steroids. Can puppy strangles appear as a rash on her stomach? She is suffering some side effects on the prednisone and I want her to get better.
Out of a litter of 6 Puppies 2 have got puppy Strangles
Is that about right? Or do they all get it?
Add a comment to Lola's experience
Was this experience helpful?
Gunner Allen
Chihuahua/Pug
5 Weeks
0 found helpful
Hello I am so worried about my baby boy "Gunner" my female had a litter of four puppies now this little baby was always a little different always really cried a lot but was still playful. So over night he went from playing to sleeping a day and i knew something was wrong plus he had infection in both eyes... now I rushed him straight to the vet that next day because his little nose started running and felt like he was running a fever to the touch as well so he was only sick for one day.. The vet says he has puppy strangle which is common in a litter of puppies that one out of the litter will have it now the other three puppies are fine as of right now they turned 5 weeks old this week. Monday was his diagnoses the vet put him on amoxicillin and a eye cream but no steroids says he is too young, but as of yesterday he can no longer stand on his hinds legs,he has no energy sleeping on and off all day, and his muzzle looks swollen, infection in eyes and one ear, and mouth, sleeps a lot is still eating somewhat and drinking water through a dropper because i don't want him to get dehydrated..Vet says the antibiotics should take care of it and he should be better in 10- 14 days.. But now he hasn't had a bowel movement either since Monday it is now Thursday they said I can give him 3 to 4 drops mineral oil to help.. I love my little man he is very special see when he was born we fell in love with him he is such a sweet baby and to see him like this just pains me to no end..I usually take a warm cloth and hold on his little mouth and wipe his little eyes away when they are swollen together.I guess my question is will he be alright after this will just the antibiotics work for him I don't want him to get worse.
My 21/2 shihtzu was playing and eating good. Next day his leg back leg was very sore and he would not put any weight on it. Then he could not put weight on either back legs. He was dragging them both and thought he was paralyzed. Took him to vet and they had no idea. He also go upper chest infection. Put him in pain pills and antibiotics. Brought him back next week and I told vet he had a lump on back of neck but was walking better. She knew right away he had strangles because she seen the pussculas on nose and his lymph nodes were enlarged. Mower antibiotics and steroids. Had to feed by syringe and water same. Really worried. But keeper his strength up and by 3rd week started to look better and eat his food if I put on floor because neck sore where they drained it. He is now running all over and eating good. Hopefully we get good news Thurs when see vet again.
So all puppy owners that are scared and frustrated there is hope. Just be patient. Good luck
I have an 8 week old Catahoula that got parvo 2weeks ago, did well on meds and looked great for a week then got the swelling and face rash and was diagnosed with Puppy Strangles.
Got shots and meds and the next day she looked great...3 days later her lymphoid swole up like oranges, gave her amoxicillin and benadryl, finally lymphoid went down but face swole up...at the vets now. Poor baby is happy as can be but you can tell she is in pain.
Just to follow-up here for anyone reading, Dustin is well on his way to making a full recovery. We brought him home 6 6 days ago - at which point he was totally unable to walk. As of writing this he's running around like a normal pup not showing any signs of lameness or pain in his joints.

He's been on steroids for just over a week, and each day he makes slight improvements. In the past few days (approx 7 days since starting steroids) his recovery has been significantly substantial.

As of writing this the only observable symptoms he still has are his lesions around his muzzle which are starting to scab, as well as his ears which still seem slightly sore (although puss is no longer coming from them).

For anyone reading this with a pup suffering from strangles, please feel free to comment or message me. It's been a nightmarish 2 weeks for us but things are hopefully starting to look positive! I'll try and remember to post an update when Dustin's fully recovered.
Hi. Just wanted to see if Gunner improved? Our boy Dustin has just come out of hospital and is making a good recovery, but his hind legs are still very sore/stiff and he can't put weight on them. Wish you all the best.
Add a comment to Gunner Allen's experience
Was this experience helpful?
Cosmo
Labrador Retriever
8 Weeks
0 found helpful
Our sweet baby Cosmo was diagnosed with puppy strangles after being very lethargic and having puffy eyes. He has some sores around his face and is being treated now with a steroid. He seems to have improved! Is he still able to take de-working medications or will that affect his current steroid treatment?
Add a comment to Cosmo's experience
Was this experience helpful?
Pete
English Bulldog
12 Days
-1 found helpful
My 11 day old orphaned puppy english bulldog has strangles. He is on antibiotics and steroids how long before i should see the effects? he is very lethargic and his lymph nodes are swollen. Very worried. Really hoping this will work fast. He is very small and breaks my heart.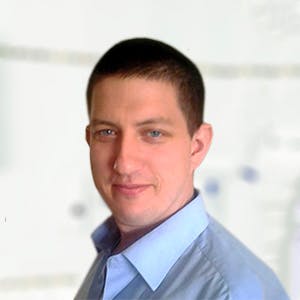 3320
Recommendations
Some improvement is generally seen within a week of starting treatment, but the duration of treatment may be prolonged; it is important to have the steroids tapered off in accordance with your Veterinarian's instructions. Keep monitoring him for the time being and checking for improvement. Regards Dr Callum Turner DVM
My pup has been ill for 10 days and today finally they diagnosed Puppy Strangles and put her on prednisone. They thought tick bite initially so put her on antibiotics. At this point she is not walking much, has swollen lymph nodes and lesions on her mouth, eyes and mostly ears. What dosage of prednisone should she be on?
Add a comment to Pete's experience
Was this experience helpful?
Ghost
Catahoula
8 Weeks
1 found helpful
Medication Used
Amoxicillin and clav 250mg
Steroids half a pill twice a day
I just brought my 8 week old puppy home. He has puppy strangles and he was treated by the vet with steroid injection, antibiotic injection and prescribed oral steroid and antibiotic as well a salve for eyes. How do I treat the sores? Do I need to be applying anything to his snout where most of the inflammation and sores are? Also, it appears we only have another weeks worth of meds left. Is that enough or do I need to take him to my vet for reassessment?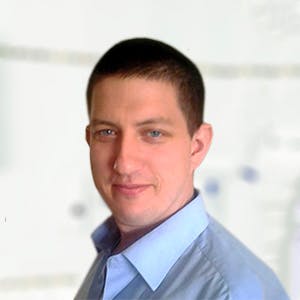 3320
Recommendations
Treatment for puppy strangles can be a long process with aggressive steroid therapy to suppress the immune system and antibiotics to prevent against secondary infection. Ointment on the snout usually last two seconds as dogs are prone to licking their nose. You would require a prescription refill, as the steroids need to be weaned slowly off overtime. Regards Dr Callum Turner DVM
Add a comment to Ghost's experience
Was this experience helpful?
Haven't decided yet
Basset Hound
8 Weeks
1 found helpful
The breeder I have chosen called about the 8 week old basset puppy I was about to pick up this weekend. She said he had a sore on his gums when she bathed him. Her Vet said puppy acne, but is treating with steroids, IV, and antibiotics. Called my Vet to determine if I still want the puppy and she indicated that it sounded like strangles. My biggest question is long term effect/affect on him. He will be a pet only dog but I am thinking long term with any additional health issues from this.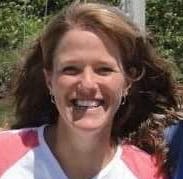 1611
Recommendations
If your puppy is affected by puppy strangles, that is typically a treatable disease with no long term repercussions. It would be a good idea to call the breeder and find out exactly what is going on with him before making a decision, however.
Add a comment to Haven't decided yet's experience
Was this experience helpful?
Luna
English Springer Spaniel
14 Weeks
0 found helpful
Hi my puppy is being tapped off her steroids, could you tell me if she's having a flare up she's completely fine in herself but her scabs have gone really lumpy. I'm really worried.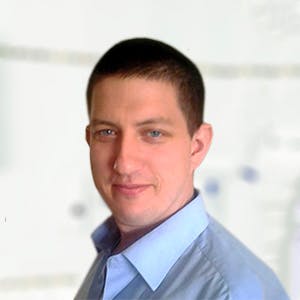 3320
Recommendations
It is possible that Luna is having another flare up, but without seeing her I cannot say for sure; in some cases the condition may flare up again once you start to taper off the corticosteroids and would require upping the dosage back (with your Veterinarian's approval) if it is confirmed to be a flare up. Regards Dr Callum Turner DVM
Add a comment to Luna's experience
Was this experience helpful?
Dexter
Maltese x
9 Weeks
4 found helpful
My puppy, a Morkie, is 9 weeks old and has a pus filled sore on his eye, sores on his mouth and his genitals are also leaking pus and looks to be splitting. We have him on a steroid and anti biotic and topical. He was just diagnosed today with strangles. What are the odds he will recover?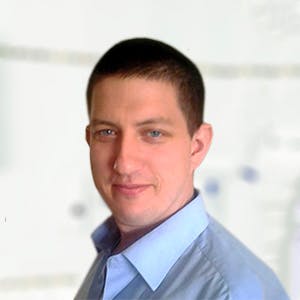 3320
Recommendations
Generally the prognosis is favourable in cases diagnosed quickly and treated aggressively; in cases where there is a secondary infection the prognosis is a little guarded especially if there is a bad infection. I cannot say how well Dexter will respond to treatment, but you should monitor for improvement and bathe any external wounds regularly as directed by your Veterinarian. Regards Dr Callum Turner DVM www.cliniciansbrief.com/sites/default/files/attachments/Puppy%20Strangles.pdf
My 12 week old puppy was just diagnosed today with this disorder. They only put her on a steroid she has swollen lymph nod's muzzle and eyes. Her eyes seem to be bothersome should she be on an ointment for the itchy eyes???
My puppy was diagnosed with stangles a few days ago . It's really bad and I'm concerned about her . She also has hook worms , but the vet is treating all of it . At what point should I become concerned ? She is tired , fever , poor appetite.
Add a comment to Dexter's experience
Was this experience helpful?
Charlie
Golden Retriever
11 Weeks
1 found helpful
Has Symptoms
Sores around the mouth and nose
My dog Charlie was diagnosed with strangled over a month ago. He went on the meds and when he looked better the vet said to start tapering down the dosage. Within a week, his symptoms flared up so we went back up on the meds. We have been giving him prednisone three times a day but he doesn't seem to be improving, it just seems that the meds are keeping it from getting worse. He also has good appetite and energy. Is there a way to tell if the meds aren't going to heal him and we should prepare for having put him down?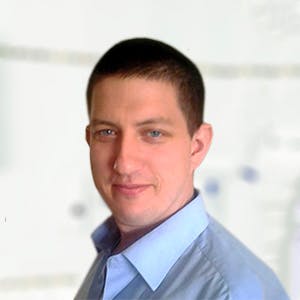 3320
Recommendations
Puppy strangles can be a difficult condition to control; therapy is aimed at suppressing the immune system to decrease severity of symptoms and to prevent secondary infection. It may be a case that you may need to increase the dosage of prednisone to reduce the severity of the symptoms and then to taper off again more gradually over time; this process may take months to implement. Regards Dr Callum Turner DVM
I am also going through this with my almost 2 year old dog right now. He just finished his cycle of predand now 1 week later his symptoms are flaring up again... Very discouraging. The pred is taking a very hard toll on him, it's caused his spine to become more prominent and he becomes extremely depressed on it.
Looks as if my puppy has this too. Is it contagious? I have three other puppies in the house as well
Hi Charlie's owner!

My pup had same experience. We had to constantly increase and decrease the dose of pred until she was completely weaned off. Took about 3-4 months. Then she had a flare up about 4 months later and had to be on pred again for another 3-4 months. My pup is as lively as can be (but has other health issues)! Don't give up hope yet!
Add a comment to Charlie's experience
Was this experience helpful?
Bee
Golden Husky
2 Months
0 found helpful
Hi , My 2 Months old puppy swallow baby gloves. She just swallow it , the gloves is a very thin kind of gloves its for new born babies. So far she did not vomit or any sign of diarrhea . She is active and playful as usual but I am really concern about it . Is that anything we can do to make sure she is really okay , plus she pooped as usual just now but we did not see the gloves in there . So far she did not show any symptoms but the gloves still inside her stomach this concern me so much. She is Golden Husky ( Golden retriever mix with Wooly Husky)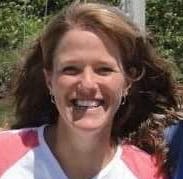 1611
Recommendations
Thank you for contacting us today about Bee. There is a risk of a foreign body obstruction, as well as intestinal upset, from the gloves There is a chance that they might pass, but it is sort of unknown at this point. If it has been less than 2 hours, she should be seen at a veterinarian to induce vomiting. If it has been longer, she should be monitored very closely for vomiting, diarrhea, decreased appetite, and lethargy and belly pain. If she shows any of those signs, she needs to see her vet immediately.
Can a female dog have a litter of puppys is she had puppy strangle when she was a baby
How if she does not show any of these signs . Until now she is active and she seems as usual.
Add a comment to Bee's experience
Was this experience helpful?
Sadie
Treeing Walker Coonhound
10 Months
0 found helpful
Has Symptoms
Pustules on eyes, lower lips, anus
Sadie was diagnosed and received treatment within 2 days of developing observable symptoms. The pustules, tenderness, lymph node swelling, and lethargy came on quick. She's 58 pounds and has been taking one dose of each prescription every 12 hours for one week.

Her symptoms are all gone and she doesn't appear to have any scarring.

How should we proceed with the prescriptions?

Is it best to continue the antibiotic and steroid at the full dose for another two weeks before tapering off the steroid over another two weeks?

Any advice is appreciated.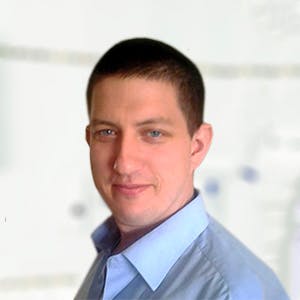 3320
Recommendations
If the symptoms have resolved you should start tapering the dose of prednisone or prednisolone in accordance with the instructions from your Veterinarian; usually the dose is halved for a week or two before going to every other day, but follow the instructions from your Veterinarian. If there is another flare up of symptoms, return to the original dosage and consult with your Veterinarian. Regards Dr Callum Turner DVM www.cliniciansbrief.com/sites/default/files/attachments/Puppy%20Strangles.pdf
Add a comment to Sadie's experience
Was this experience helpful?
Lady
Poodle, Toy
22 Months
0 found helpful
I rescued a 3-month old toy poodle in February 2016 (she will be 2yrs in Nov) and found out she had puppy strangles. Had every single symptom that is commonly seen with this disease, with additional all 4 paw pads swelling. She was on Abx and pred x3-4 months. Every symptom subsided except the swelling in her paw pads. Went to a dermatologist, did biopsy of paw pad and results = lymphoplasmacytic pododermatitis. Trailed Atopica with no relief. Currently taking doxycycline and niacinomide. Had a flare up of the joint pain, enlarged lymph nodes and behavioral issues at age 11 months and was on prednisone again x3-4 months. We are now 7 months free from a flare.

However, now we have a collapsed trachea (since about May-June 2017). Salfasalazine (spelling?) worked moderately, hydrocodone did not work at all (because it was liquid and my pup will not take liquid for me). Then in July 2017, she had an episode of dry heaving, stopped breathing for maybe 15 seconds (which felt like forever), was drooling and then had a yellow (bile-like) emesis.

Is any of this related? I tried calling my primary vet (2x's) when this happened and I haven't heard anything from them. I feel like they are annoyed of me and all my questions/worries. But I'd just like to get some answers!! I'm considering a second opinion, but happened to stumble upon your page here.

She also has a growing lump near her spine. It's mobile, nontender and soft. I'm not too worried but I did read that toy poodles are known to have skin cancer.... something that she does not need right now!!!

Thanks,
Karissa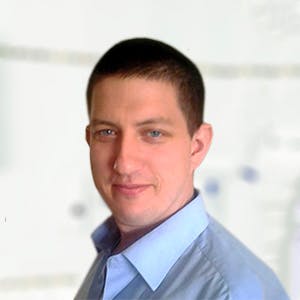 3320
Recommendations
There is a lot of information there and it would be advisable to seek a second opinion if you are unhappy with the response you are getting from your current Veterinarian and it is always good to get a second set of eye to look at a chronic case like this one. The dry heaving event and vomiting, is probably unrelated but the tracheal collapse may have caused her to stop breathing due to a restricted airway if there was some negative pressure in the lungs; once a sufficient amount of air got into the lungs the trachea would have opened again. As for the mass on the skin, this is still a concern especially if it is connected to the skin; if the skin and lower tissues move independently of the mass then we can feel a little better about it, but shouldn't be complacent. Regards Dr Callum Turner DVM
Add a comment to Lady's experience
Was this experience helpful?
Smokey
Basset Hound
7 Weeks
1 found helpful
I let my almost 7 week old puppy go to a family that has three small children. Under the age of 7 yo. Let them go on Friday and he was fine except for some mucous material in left eye. Had well check upon the 23 of Jan. The pup was taken to their agendas was dx'd with distemper and strangles. Pup was afebrile, no n/v, no diarrhea, appetite good, no lethargy. Only presenting symptom mucous material in left eye. Puppy is a basset hound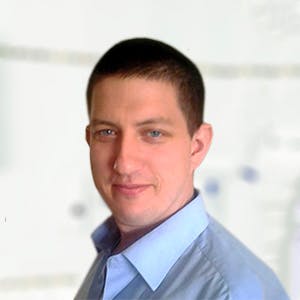 3320
Recommendations
Mucoid discharge from the eye is normally indicative of small foreign bodies, infections or some allergies. Puppy strangles (or juvenile cellulitis) is a skin disease which is suspected to be caused by an immune system dysfunction, you would see some skin lesions; distemper does present with running eyes, but in conjunction with other symptoms: runny nose, loss of appetite, hard food pads, vomiting, diarrhoea and seizures in some cases. I haven't examined Smokey and I do not know the diagnostic tests your Veterinarian carried out, but there are diagnostic tests that maybe carried out to positively identify distemper. Regards Dr Callum Turner DVM
Add a comment to Smokey's experience
Was this experience helpful?
Tiny
Golden Retriever
8 Weeks
0 found helpful
Hi i recently had a second litter of golden retrivers puppies with my female . They were all extremely healthy. At 7 weeks old they had their evaluation and set of nobivac-1 shots at my parents house.( as I did not won't to expose them to other dogs. ) the vet found them all very healthy. The day after the injection they all had a mild fever and glory eyes. I assumed it was a mild reaction. Day two my runt of the litter had deep breathing and small amounts of clear like fluid coming out of his eyes. Day 3 he had puss coming from his eyes. The puppy was still eating, drinking, playing and pop was normal. He was brought to the vet and told it was puppy strangles and giving medication. Day 4 he got the bumps around his nose and mouth. My question is is it possible he got this from a reaction to the shots??? Will it come back? Can this be something the parents gave the puppy (all 8 from last year are healthy and soooo far the rest from this year) and is their a chance more can develop this? Thanks for your response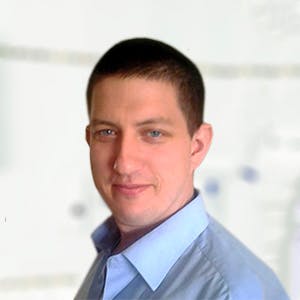 3320
Recommendations
The cause of puppy strangles (juvenile cellulitis) is unknown, but is due to an increase in activity of the immune system since patients respond positively to immunosuppression therapy. Cases of puppy strangles respond well to steroid therapy which after a period of time will be tapered off; I cannot say whether or not your other puppies would be affected, but Golden Retrievers are predisposed. Regards Dr Callum Turner DVM
Add a comment to Tiny's experience
Was this experience helpful?
Portia
Golden Retreiver
9 Weeks
1 found helpful
Hi, I have a pup with diagnosed strangles, she is doing fine and healing well. I wondered what the potential long term issues could be for a pup with strangles? Shortened life span? Other/ongoing immunity issues? Skin disorders? Behavioural? Impact of all the drugs in such a young dog?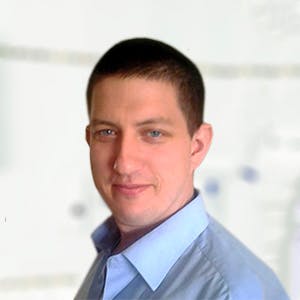 3320
Recommendations
Generally with puppy strangles, the long term effects are usually from scarring due to secondary trauma from a pup scratching themselves; normally pups respond well to treatment and doses of steroids can be tapered off after significant improvement is seen. I do not know of any long term effects (apart from scarring) that a dog may suffer. Regards Dr Callum Turner DVM
The drooling, not eating and the odor of yellowish discharge is infection! My little Mu has Strangles! I recognized the odor as a staff inf. I was in medical for 25yrs. The postules can be in the mouth and pop. My vet said if I had forced food and it popped into throat/stomach could've killed him. So he's home with IV, antibiotics & nausea meds.
Add a comment to Portia's experience
Was this experience helpful?
Chance
australian shepherd mix
16 wks
0 found helpful
Has Symptoms
None. Diagnosed during regular check
bumps on ear; UNDER skin.
Non protruding bumps under ears
This is regarding Chance , 16 wks, diagnosis strangles, I have more info.. I wrote to you a few days ago. I hope you can retrieve the message. He remains symptom free, except for non protruding bumps on ears. Behavior and appetite are excellent, Prednisone has not been started.
Three weeks before diagnosis of strangles, Vet saw puppy for shots; noticed bumps on ears, did not know what they were, had other vets on duty look, they didn't know. Three weeks later, diagnosis was given. You stated that this condition is visually obvious, which I believe. Also, that it is not common, rare. I realize that you cannot examine him, but do you have any suggestions/ ideas about these bumps? Bacterial infections are out; no symptoms. Thank you for your time.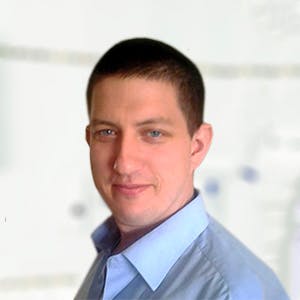 3320
Recommendations
I remember the question about chance; if the bumps are only on the ear it is a little confusing as allergies etc… would generally affect the whole body. It may be a case of wait and see, if the bumps grow in size a small biopsy may be taken to have examined by a Pathologist to see what cells are present. Without an examination I am unable to offer any additional value I'm afraid. Regards Dr Callum Turner DVM
Add a comment to Chance's experience
Was this experience helpful?
Koko
hound mix
9 Weeks
0 found helpful
My puppy has had puppy strangle and I'm still trying to get her well going on 4 weeks or so now antibiotics , eye cream and now around her mouth is irritated what can I put on it? How much longer do you think until she gets healed it seems never ending?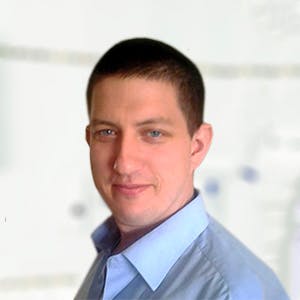 3320
Recommendations
Puppy strangles is a relatively uncommon condition which is caused by overactivity of the immune system; treatment usually consists of corticosteroids (to suppress the immune system) and antibiotics (antibiotics are to treat any secondary skin infection caused by scratching); if Koko isn't on corticosteroids, visit your Veterinarian to discuss them, treatment can take a few weeks when treated appropriately. Regards Dr Callum Turner DVM
Add a comment to Koko's experience
Was this experience helpful?
Chance
australian shepherd mix
16 Weeks
0 found helpful
Has Symptoms
bumps on ear; UNDER skin.
To begin Prednisone or wait? I want to wait. Vet wants him to start Prednisone. He is a robust, active puppy. great appetite. Was 8lbs on 4/5; is now 23lbs. Has no other symptoms at all. Has no pain anywhere. I can press and poke him anywhere and he never whines. He runs and plays until I need a break! And then he drops the toy
at my feet and stares at me! I know how fast Strangles can spread. Chance is with observant adults 24/7. I want to see ONE other symptom before I agree to the diagnosis and Prednisone, which has ugly potential side effects. Vet did examine contents of bumps under microscope; no pus. I know about biopsy, done under sedation. I say no; I want more symptoms to show up in this puppy! Vet said she was okay with cutting Prednisone amount in half, if that would make me more comfortable. No thanks; I want more symptoms to show up. Diagnosis was made on 5/12. The bumps are growing, but most are still very small. Both ears have them. Thank you for your time.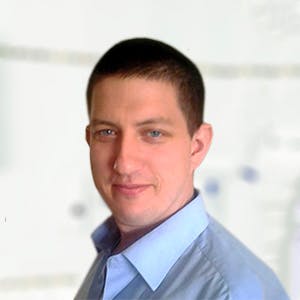 3320
Recommendations
If your Veterinarian starts the treatment early and it is strangles it would be the best for Chance as a more developed case can become complicated leading to secondary infection and permanent scarring. It is your decision whether to start treatment or not; I cannot say for 100% yes or no without examining Chance. Treatment with steroids is the treatment of choice to suppress the immune system and then the steroids are tapered off. Puppy strangles is usually quite distinctive visually so a presumptive diagnosis can be made on a Veterinarian's experience, but biopsy is diagnostic method of choice. Regards Dr Callum Turner DVM
If possible, I would like to add information to my initial message. Chance has not started Prednisone and continues in appearance and behavior as described above. Previous to the diagnosis on 5/12, he was seen 3 weeks earlier for puppy shots. The vet noticed the bumps on ears and said she had never seen bumps like this; she took Chance out of the exam room to show other vets in the practice. They all said the same thing. "I will monitor this." On May 12th, diagnosis was given. Based on the reading I have done, if this is strangles, a lot of time has elapsed with absolutely no other symptoms other than the bumps. I have read the other messages on this board and am filled with sadness for the dogs and owners. "Puppy strangles is usually quite distinctive visually..." You wrote this and based on all I have read, I believe it. You also have written that this condition is rare, not common. Perhaps this explains my situation. I respect that you have not examined Chance. That being said, do you have any suggestions as to what is causing these bumps? Have you ever heard of strangles taking this length of time to manifest into far worse symptoms? I do understand that biopsy is definitive. Yet, the procedure carries risks. And as of today, more risks than I'm willing to put on Chance, considering that the likelihood of strangles grows dimmer each day. Thank you for your time.
Add a comment to Chance's experience
Was this experience helpful?
Female puppy
German Shorthaired Pointer
2 Weeks
0 found helpful
I have GSP Puppies that will be 2 wks old tomorrow. All of a sudden today I noticed one of them has a swollen ear. It's more behind her ear. There was a small amount of puss draining from it. She is still eating and trying to walk around.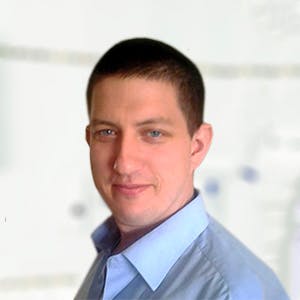 3320
Recommendations
If the puppy has a wound leaking pus, it would be best to take her in to see a Veterinarian and to get some antibiotics as well as keeping the area clean. Puppies have a weak immune system with just the material colostrum for protection. Regards Dr Callum Turner DVM
Add a comment to Female puppy's experience
Was this experience helpful?
DAISY
SHIHTZU X
6 Months
0 found helpful
my 5 and a half month old female Shihtzu, came down with puppy strangles immediately she was desexed, as it was Easter I had to take her to several different vets, my own vet said he suspected puppy strangles and gave her a shot of antibiotics with instructioms to take her to the immergency vet clinic over easter if I was concerned, by easter saruday, one of the glands under her ear burst and I immediately took her to the clinic, the put her on 3/4 cortisone tablet for 5 days to be followed by a reduced dose after that, it didn't make any difference and a week later another gland burst under her chin and the other one was very swollen, back to the emergency clinic I went and he increased her meds to 1 tablet twice a day for 5 days, her wounds are healing and it has been 5 days and she is down to 1 tablet for 5 days, to be followed by 1 tablet every two days, the other lump has gone, but my concern is when she has finished the course is it likely to flare up again, she has had a second shot of antibiotics. she has grown fat as she is always hungry but fussy with what she will eat. I would like to take her for little walks b ut am worried she may pick a secondary illness du to her reduced immune system.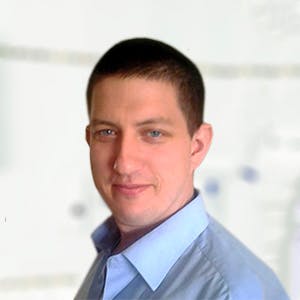 3320
Recommendations
Puppy strangles is an uncommon to rare condition, it is treated with steroids to suppress the immune system as well as antibiotics to cover for any secondary infection. Generally when the treatment is successful and the dose of steroids is reduced, there is a low chance of recurrence and the condition is practically unknown in adults. Regards Dr Callum Turner DVM
Add a comment to DAISY's experience
Was this experience helpful?
goldie
Golden Retriever
6 Weeks
0 found helpful
We found a golden retriever we want but it has strangles. Do you think it is worth still buying? How long does it take the strangles to go away while treating it? What could happen in the future? Did I read correctly meds cost about 100 a month? How long do they have to be on meds?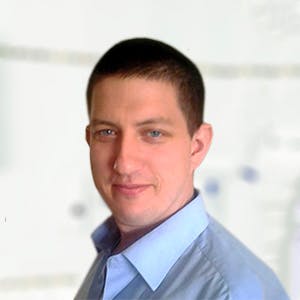 3320
Recommendations
Puppy strangles can be a scary condition for an owner and can look horrific, but with prompt aggressive treatment the condition can be treated and chances of recurrence are rare. Puppy strangles is caused by a dysfunction of the immune system leading to the symptoms and possible secondary bacterial infection. Treatment consists of aggressive steroids and antibiotics (to prevent or treat secondary infection); response to treatment varies between cases (usually measured in weeks), but treatment can be long-term as the steroids need to be tapered off gradually over time. The price of medication will vary depending on your location and generics used. Regards Dr Callum Turner DVM
Add a comment to goldie's experience
Was this experience helpful?
thor
miniature rotty
8 Weeks
-1 found helpful
Has Symptoms
Eyes leaking yellow/green
my puppy is 8 weeks old and i just found out he has strangles, his eyes lips and glands or swollen, is antibiotics and steroids good for him and how long is this gonna take to clear up?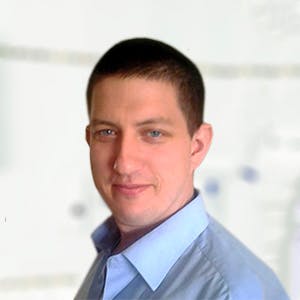 3320
Recommendations
Puppy Strangles is suspected to be caused by a dysfunction of the immune system, the condition responds to immunosuppression using steroids and the antibiotics are to cover in case of secondary bacterial infection. The condition is treated aggressively and then with improvement the steroids are tapered off over time; treatment time is dependent on response to treatment, but is long. Regards Dr Callum Turner DVM
Add a comment to thor's experience
Was this experience helpful?
Doug
Poodle
3 Weeks
0 found helpful
Our breeder contacted us to say that 2 of the 6 puppies in the litter have juvenile cellulitis. They are 3 weeks old now. It appears to have been caught early by the vet (one week ago) and they have been on a treatment of antibiotics and prednisone and are apparently responding very well. The other puppies are not showing any signs at this point. As we get pick of litter, we will not be selecting one of the puppies that has had the infection. However, would you be concerned about selecting one of the other puppies? I have read that juvenile cellulitis can occur up to as late as 6 months. If the other puppies were to contract this infection, do you think it would manifest itself before we select our puppy in another 5 weeks? Is it common to have just a few pups in the litter have juvenile cellulitis and the others remain healthy? We're just not sure if we should walk away and find another breeder. Thanks!!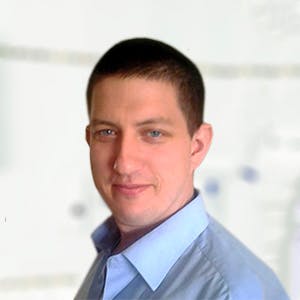 3320
Recommendations
Juvenile cellulitis (or puppy strangles) is suspected to have a genetic component as some breeds are more susceptible to it than others. The condition isn't an infection (although secondary infection may occur), it is believed to be caused a a dysfunction of the immune system which is why it responds to immunosuppressive therapy (prednisone); the use of antibiotics is to prevent or treat any possible secondary infection that may occur. There is no guarantee that Doug won't get juvenile cellulitis but there is no certainty that he will either. Regards Dr Callum Turner DVM
Add a comment to Doug's experience
Was this experience helpful?
Calliope
Aussie/border collie mix
9 Weeks
0 found helpful
My pup is 9 weeks old being treated for strangles by her breeder (i haven't picked her up yet due to the strangles.) she is on antibiotics. And the swelling is going down, my question is, what is the chance or recurrance?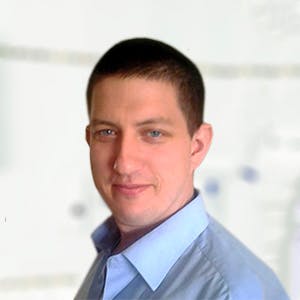 3320
Recommendations
Recurrence of puppy strangles is rare, but may occur; I don't have any figures on the recurrence rates, but it is very rare. Other conditions may occur which look similar to puppy strangles like pyoderma, but don't have the same cause. Puppy strangles is suspected to be a dysfunction of the immune system, but isn't fully understood. Regards Dr Callum Turner DVM
Add a comment to Calliope's experience
Was this experience helpful?
Shadow
Mixed
3 Years
0 found helpful
I understand that it is rare to see "puppy strangles" in adult dogs. If it is possible, does the presentation or treatment differ? Our 3 year old lab/border collie mix seems to have many of these symptoms (e.g., inflamed lymph nodes, pimples and inflammation around eyes, some irritation around nose, lethargy). White blood cell count was not elevated in preliminary blood tests, but still waiting for tests on the lymph nodes.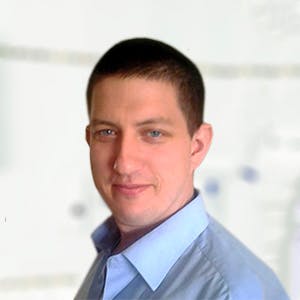 3320
Recommendations
Puppy strangles occurs in dogs aged between three weeks and six months with some rare cases in older dogs, the cause of puppy strangles is suspected to be dysfunction of the immune system; symptoms in older dogs are similar to puppies. Cellulitis in adult dogs is usually caused by a bacterial skin infection which responds to antibiotic treatment; the symptoms you describe maybe due to allergies, infections, irritants or immune-mediated (similar to puppy strangles). A skin biopsy along with a lymph node biopsy or fine needle aspirate would be useful in assisting the diagnosis. Regards Dr Callum Turner DVM
Add a comment to Shadow's experience
Was this experience helpful?
marley
Red-nose Pit bull
12 Weeks
0 found helpful
My 12 week old red nose pit/ 1/8 wolf has been diagnosed with puppy strangles. He has blisters on his eye lids, nose, mouth and ears. Hes eyes are basically swollen shut with buggars all over them. He was given a steriod 3 pills once a day. I wanted a second opinion because im scared that theres something else going on and i just want my baby okay. I check his sores before i put him in his kennel every night for bed and it seems almost all better swelling has gone down. Hes playful and happy and then by morning it seems ten times worse. I usually give him his medicine first thing every morning. And then in a few hours he seems to be okay again. Any info will help. Thank you.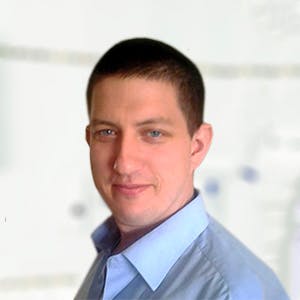 3320
Recommendations
Puppy strangles is a rare condition which is usually misdiagnosed as a bacterial skin infection; whilst secondary infection is common the main course of treatment is immune suppression with steroids (prednisone or prednisolone) at a dose of 1mg/lb (2mg/kg) divided equally morning and night along with antibiotics to prevent secondary infections, the treatment with steroids should be slowly tapered off over four to six weeks. Speak with your Veterinarian about splitting the administration of prednisone to doses twelve hours apart to see if that will help with the appearance of symptoms and hopefully will make Marley more comfortable. Regards Dr Callum Turner DVM
Add a comment to marley's experience
Was this experience helpful?
Jax
Rottweiler
3 Months
0 found helpful
My 3 month old Rottweiler is getting treatment for puppy strangles but now his belly is bloated. He still eats and drinks normally and plays like normal and passes stool and pees
but he's very bloated looking. My vet said it might be a side effect of one of the medications but it still worries me. Should I try taking him to a different vet?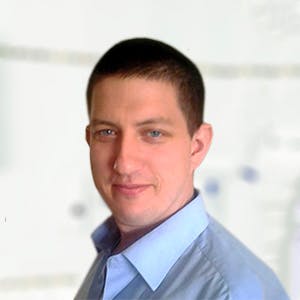 3320
Recommendations
If Jax seems fine and is in usual spirits with his appetite, waterworks and bowel movements functioning I wouldn't be too concerned, always check to make sure that the swollen abdomen isn't due to ascites (abdominal fluid); if you notice any pain, discomfort, vomiting or diarrhoea visit your Veterinarian immediately. Regards Dr Callum Turner DVM
We bought a puppy three weeks ago st 9 weeks old. One week later his eyes became all yellow and were filled with yellow mucus. We thought it was conjunctivitis initially but by the next day he was so sick, always lying down, stopped eating and drinking and was then diagnosed with puppy strangles. Poor little thing. He had a fever and looked terribly sick. Took him to a vet hospital by the end of that week and they kept him overnight on a drip with antibiotics as he was dehydrated. Turns out he has strangles! We are in week three of it now and whilst the steroids seem to be keeping him well, the blisters around his mouth are still growing and his tummy also seems very bloated! Now he has a ringworm! How long does this disease take to heal???
Add a comment to Jax's experience
Was this experience helpful?
Pepper pots
pitbull
5 Weeks
0 found helpful
My puppy is only 5 weeks old and has just been diagnosed with puppy strangle. The mother wasn't letting the puppies nurse off her so the owner of the puppies let them go early. The mother was 9 and it was her first litter. All that to say, my puppy didn't get much immune building. My question is when can I start steroid treatment? My vet would like to wait a bit. The puppy is being dewormed at present and is on antibiotics. Please help!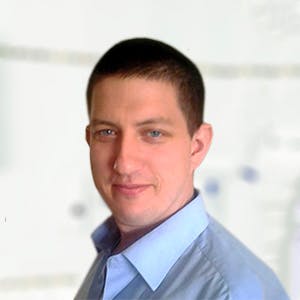 3320
Recommendations
Corticosteroids (along with broad spectrum antibiotics) are the treatment of choice for puppy strangles; the immunosuppressive effects of corticosteroids may make your Veterinarian concerned if Pepper Pots didn't receive adequate colostrum and has a poor immune system overall. Corticosteroids are generally not recommended in dogs under six months of age, but in cases of puppy strangles are required to counteract the effects of the immune system. The use of any medication is at your Veterinarian's discretion as Pepper Pots is under their duty of care. Regards Dr Callum Turner DVM
My puppy went on Corticosteroids for the last 2 weeks twice a day. She began to get better and we have began to ween off the steroids. I gave her 1 Saturday, 1 Sunday. Then skipped Monday, gave her 1 Tuesday, skipped Wednesday and gave her 1 Thursday. I'm noticing 1 of her lymph nodes became swollen again. Is this normal in taking a puppy off of steroids? or should I be alarmed?
Add a comment to Pepper pots's experience
Was this experience helpful?
Poppy
4 Months
0 found helpful
My four month old Kelpie x Jack Russell has been very lethargic for three days and her face and ears are swollen. She's drooling a little and has a bit of trouble walking. She also has a high fever of around 40.c. My vet is treating her for puppy strangles with high doses of cortisol for four weeks.
She has no lesions on her face or anywhere. My question is does this sound like puppy strangles?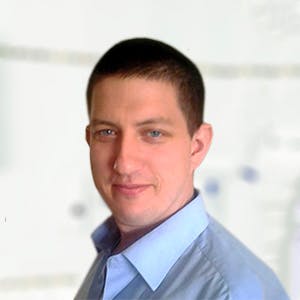 3320
Recommendations
Puppy strangles (juvenile cellulitis) causes swelling in puppies between three weeks to six months; the cause of the condition is currently unknown but is linked to a dysfunction of the immune system. The swelling is in the face (particularly the muzzle), eyelids, ears and the neck; the swelling may open and ooze pus. The treatment is based around immune suppression using high doses of corticosteroids as well as antibiotics for secondary infection. The condition may resolve within fourteen days but may take a few weeks. Regards Dr Callum Turner DVM
My puppy Annie has the strangles. The vet only have her antibiotics to take home and a steroid shot in office. The swelling went down for about a day but got worse last night. We are taking her back today and asking for more steroids. Is there anything else we should ask for?
Add a comment to Poppy's experience
Was this experience helpful?
Spot
Dog
14 Weeks
We thought our pup had conjunctivitis to start with then our vet told us it's puppy strangles the first 4 days we didn't think he was going to make it his eyes kept sealing over with dry puss and he was crying in pain now three weeks on his eyes are puffed out swollen more his nose and all around his jaw are blistered and bleeding and lumps have started on his back neck he has lost his hair around his eyes and mouth and tonight iv noticed it in his ears he's been taking prednisone once a day and amoxiclav 1mg twice a day for three weeks now on this Thursday our vet wants to put our puppy to sleep I hear stories of long recovery and I don't want my dog to be put to sleep he's my baby I cry every night and when it's medication time. I don't know what else to do iv even started him on Dr clauders vitamins to see if they boost his ammune system thank you for reading my experience upto know