Increased Urination and Thirst in Dogs
Increased Urination and Thirst in Dogs
Veterinary reviewed by: Dr. Linda Simon, MVB MRCVS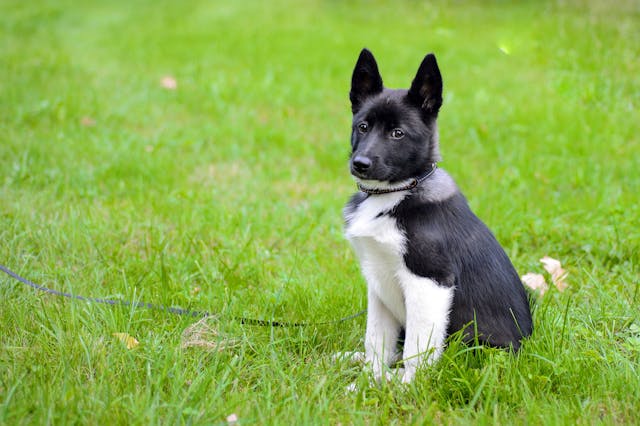 Veterinary reviewed by: Dr. Linda Simon, MVB MRCVS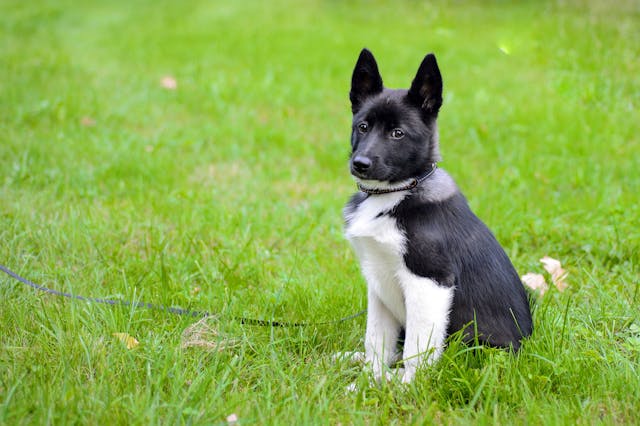 What is Increased Urination and Thirst?
Frequent urination and excessive drinking are two non-specific symptoms that may be associated with many different diseases in dogs. Called 'polyuria and polydipsia' (PUPD), they frequently appear in combination. In general, increased production of urine is the primary cause, and dogs drink more to make up for the water being excreted. Hormone imbalance from endocrine disease and kidney failure are the most common reasons for polyuria. Antidiuretic hormone (ADH) controls urine concentration that takes place in the kidneys; a reduction in ADH from the pituitary gland is called central diabetes insipidus, while a reduced response to the hormone in the kidneys is called nephritic diabetes insipidus. Either of these disorders produces large amounts of dilute urine with a low specific gravity. 
Other endocrine problems, such as diabetes mellitus and hyperadrenocorticism (Cushing's disease) can cause increased urination with a higher specific gravity as the body makes an effort to excrete solutes that the kidneys are not able to process. This also happens with renal failure and hepatic disease. Other conditions that can cause PUPD include electrolyte imbalance, certain medications (such as corticosteroids) and infections of the bladder or urinary tract. Rarely, some problems can be psychological or behavioral, in which case polydipsia will be the primary cause and polyuria will result from excessive drinking.
Changes in a dog's urination and drinking habits can be a sign of serious disease. Increased urination is called polyuria, while excessive thirst is known as polydipsia. The two symptoms frequently occur in combination.
Increased Urination and Thirst Average Cost
From 64 quotes ranging from $500 - $3,000
Symptoms of Increased Urination and Thirst in Dogs
These are some of the signs you might see in a dog with polyuria and polydipsia. 
Frequently needing to urinate
Urinating in large amounts
Accidents
Water bowl constantly empty
New drinking habits (such as drinking from the toilet or puddle, in dogs that don't normally do this)
Drinking and urinating during unusual hours i.e. the middle of the night
If you are unsure what is normal for your dog, use these formulas to make a rough estimate.
Normal water intake: (140 x number of kg dog weighs) x 0.75
Normal urine output: 20 to 40 ml per kg dog weighs over a 24 hour period
Any noticeable change in your dog's habits should be evaluated by a veterinarian.
Types
The following types of polyuria can help to categorize your dog's condition.
Physiological – basically a normal response to increased drinking; this suggests that your dog's problem may be behavioral
Pharmacological – in response to increased salt intake or medications that increase urine output like diuretics or corticosteroids
Pathological – due to a metabolic problem like kidney failure or hormone imbalance; this can be further categorized into water diuresis (dilute urine with a low specific gravity) and solute diuresis (urine with a high specific gravity)
Top
Causes of Increased Urination and Thirst in Dogs
These are some of the many causes of polyuria and polydipsia in dogs.
Urinary system causes (kidney failure, kidney infection - pyelonephritis, bladder infection)
Endocrine system causes (hyperadrenocorticism - Cushing's disease,  diabetes mellitus, diabetes insipidus - central or nephritic)
Liver disease
Uterine Infection (pyometra) in female dogs
Some medications
Electrolyte imbalance (hypercalcemia, hypokalemia)
Cancerous tumors (paraneoplastic syndrome)
Behavior problems (rare)
Urinary obstruction
Dehydration
Poisoning
Top
Diagnosis of Increased Urination and Thirst in Dogs
If you think your dog's habits are abnormal the first thing the vet will do is examine your pet and take blood and urine tests. Blood cell counts can tell a lot about your dog. If an infection is causing the problem, there will usually be increased numbers of leukocytes, or white blood cells. With Cushing's disease there may be more of some specific kinds of white blood cells, such as lymphocytes or eosinophils (stress leukogram). Additionally, your dog may have anemia which could be related to kidney failure or liver disease.
Blood serum tests can help to confirm different problems. Dogs with diabetes may have a high fasting blood sugar. Kidney failure will show in increase in BUN (blood urea nitrogen) and Creatinine and liver disease can cause increased ALT, ALP, Bilirubin or AST.
Urinalysis in combination with a blood test will tell the veterinarian even more about your dog's condition. Leukocytes in the urine, suggest a kidney or bladder infection. Red blood cells can indicate a more severe infection. High levels of glucose suggest diabetes while bilirubin can indicate liver disease. Very dilute urine, with a low specific gravity, is associated with diabetes insipidus, while many dissolved solutes and a high specific gravity will be a sign of other conditions.
Once the vet has an idea of what may be causing your dog's problem, other tests might be necessary to verify the condition. An ACTH stimulation test is often used for endocrine imbalances. Ultrasound or x rays could be needed to check for cancerous tumors or to show abnormalities in the kidneys or liver (e.g. cystic kidneys). If kidney disease is ruled out, a water deprivation test will help to determine whether normal urine concentration is taking place.
Your dog's breed, medical history and recent medications can all be relevant, especially since many medications can cause polyuria and polydipsia. In cases where no medical reason is apparent, the veterinarian may decide to check for behavior problems. Boarding your dog at a kennel for a few days can help to show if a different environment changes behavior patterns.
Top
Treatment of Increased Urination and Thirst in Dogs
Treatment can vary a lot depending on your dog's diagnosis. If an infection is causing the problem, antibiotic treatment will usually eliminate it. In some cases, adjusting your dog's other medications may reduce the extent of the PUPD.
Endocrine imbalance usually requires long term treatment to help normalize hormone levels. Hormone replacements can have significant side effects, so discuss these with your vet. Diabetes mellitus will need to be managed with insulin shots as well as a modified diet and exercise program.
Some endocrine disorders are related to cancer. In this case, surgery and/or chemotherapy may be necessary, depending on the level of metastasis. Pituitary tumors are slow developing and the accompanying Cushing's disease or diabetes insipidus may be manageable medically for a while before the tumor itself becomes a problem.
Kidney disease may be managed with diet change, medication, or dialysis treatment depending on what stage it is at. Treatment for liver disease will depend on the cause of the problem.
Top
Worried about the cost of Increased Urination And Thirst treatment?
Pet Insurance covers the cost of many common pet health conditions. Prepare for the unexpected by getting a quote from top pet insurance providers.
Recovery of Increased Urination and Thirst in Dogs
Since polyuria and polydipsia are symptoms of many different problems, your dog's chances of recovery will depend on diagnosis. Many diseases that cause increased urination and thirst require long term medical management. Some may be serious or even fatal. The veterinarian will evaluate your dog's prognosis based on the source of the problem.
Increased urination and thirst can be expensive to treat. Protect your dog from the unexpected by searching for pet insurance today. Wag!'s pet insurance comparison tool lets you compare plans from leading companies like PetPlan and Embrace. Find the "pawfect" plan for your pet in just a few clicks!
Top
Increased Urination and Thirst Average Cost
From 64 quotes ranging from $500 - $3,000
Top
Increased Urination and Thirst Questions and Advice from Veterinary Professionals
chow shepard mix
Ten Years
67 found helpful
67 found helpful
My dog is about 10 or 11 years old. He is extremely overweight. Recently I've noticed him drinking excessively. I'm having to fill his water bowl several times a day. He also urinates quite a bit. He has never had accidents in the house but has peed 5 times in the house this week, mostly in the middle of the night. He doesn't seem to be in any kind of pain but he just doesn't seem himself lately.
Dr. Sara O. DVM
67 Recommendations
Hello he could have diabetes or kidney issues. It would be best for him to see your vet. They will want to run bloodwork to figure out what is going on.
June 29, 2021
Was this experience helpful?
Husky
Two Months
25 found helpful
25 found helpful
My 9 week old puppy is having constant thirst he almost always finishes the water and he constantly keep urinating alot he is working on potty training but he will go outside then he will come in and pee like 2 to 3 more times almost rather quickly after going outside .
Dr. Maureen M. DVM
25 Recommendations
Hi, He could be having a urinary tract infection. Please visit the vet for a conclusive diagnosis and treatment.
Jan. 14, 2021
Was this experience helpful?
Increased Urination and Thirst Average Cost
From 64 quotes ranging from $500 - $3,000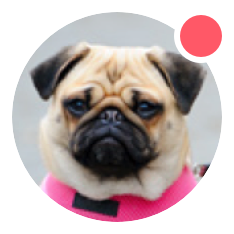 Need pet insurance?