What is Psychogenic Polydipsia?
Polyuria and polydipsia, what is known as increased urination and increased drinking, can be indicative of a serious medical issue such as diabetes. However, in some cases, every diagnostic test is performed in order to rule out all possible diseases only to come to the conclusion it is behavioral. This is known as psychogenic polydipsia.
In healthy dogs who drink and urinate a lot, it can be due to boredom, lack of attention, or just because he likes drinking water. In cases like this, there are options you can try to curb your dog's behavior to decrease the water intake. If you are able to find the reason behind your dog's need to drink a lot of water, such as boredom, and you address it properly, his prognosis of recovery is good.
If your dog drinks a lot and urinates often, it may be a symptom of a medical issue. If your dog has this behavior, take him to his veterinarian for an evaluation.
Book First Walk Free!
Symptoms of Psychogenic Polydipsia in Dogs
Symptoms of this condition are typically straightforward. Symptoms include:
Increased drinking
Increased urination
May have urination accidents in the house
Types
Psychogenic polydipsia involves your dog drinking excessively with no apparent cause or reason. It means there is nothing actually systemically wrong with your dog; he is not sick, he is drinking excessive amounts of water. It is thought this condition can be behavioral in origin as a way to get your attention. The symptoms can be similar to diabetes or other illnesses your dog can develop, however, these conditions will be ruled out during the veterinarian's diagnostic process.
Causes of Psychogenic Polydipsia in Dogs
It is believed this condition may be caused by your dog being bored, stressed, or simply because he enjoys drinking water. Sometimes it is believed to be a way for your pet to attempt to get your attention. Your dog drinking a lot means he will need to go out a lot more frequently. You having to take him out for a potty break means you give him attention every time he goes out. This can be especially common in dogs who are young but can also be diagnosed in any dog of any age.
Diagnosis of Psychogenic Polydipsia in Dogs
To begin her diagnostic process, your veterinarian will begin by collecting a verbal history from you. She will want to know when your dog's symptoms started, if other pets in the household are experiencing similar symptoms, if and how his symptoms have progressed since starting, and any other details that may help with her diagnosis. She will continue by performing a physical exam on your dog. While his issue may be associated with him needing to urinate frequently she will want to check him over entirely in order to check for other simultaneous symptoms he may be experiencing. She will note all of his symptoms as it will assist her with her diagnostic process.
Laboratory diagnostic testing will consist mainly of blood work and urine testing. A complete blood count (CBC) and chemistry panel are typically the first blood work performed when doing diagnostic testing. Your veterinarian will also want to collect a urine sample from your dog to perform a urinalysis. This will provide more information on kidney and bladder function. This can confirm or rule out kidney dysfunction which can be caused by a variety of illnesses.
To diagnose if your dog has psychogenic polydipsia, your veterinarian may want to perform a random serum osmolality test. In theory, dogs with this condition are typically over hydrated with low serum sodium concentration and low serum osmolality. She may perform this test multiple times to check for changes with and without water restriction.
The urinalysis will also be performed multiple times as well. In a dog with kidney issues or diabetes, the urine is typically very unconcentrated. However, in a case of psychogenic polydipsia, urine concentration will be re-established with water restriction alone. This proves the kidneys are working fine; your dog is simply over hydrated.
Additional testing may be conducted to rule out or confirm other systemic illnesses your veterinarian suspects your dog is experiencing.
Treatment of Psychogenic Polydipsia in Dogs
Once your dog is properly diagnosed with psychogenic polydipsia and all other illnesses and diseases have been ruled out, treatment is very straight forward. First you will need to determine if it is because your dog is bored, wants more attention, or just really likes water.
For a dog that is bored, more exercise is the best treatment. This may mean you need to take him out on walks more frequently. They do not necessarily have to be long walks, just something to break up his day. You may also want to consider enrichment for your dog as a way to keep his mind busy. Many breeds of dogs get very bored very quickly but human owners are busy and may not have time to physically exercise their dog more.
Using enrichment exercises their brain and keeps them occupied. You can make homemade enrichment for your dog or there are many types you can purchase online. They can be in a toy form where they have to manipulate the toy to get the treat, or dig through his entire toy box to get to the bottom where you hid his favorite toy. Another option can be a puzzle feeder for his food. Your dog has to manipulate the toy feeder until it drops out pieces of food. This can keep your dog busy anywhere from 20 minutes to an hour or more. Then, of course, you can do something simple like hide pieces of treats around your home while you are gone. It gives him something to look for and find as he wanders around your home.
If your dog wants more attention, then you have to either give it to him or find other ways to occupy him. This can also include more exercise and mental enrichment for your dog. If his condition is simply because he really likes water you can attempt to restrict his water intake. You must be careful with this however, as you do not want to unintentionally cause your dog to become dehydrated. Young dogs and puppies especially really enjoy drinking water, but they need it as they are more active and have higher metabolisms than older dogs.
Recovery of Psychogenic Polydipsia in Dogs
Once you establish the source of your dog's psychogenic polydipsia and address it properly, his prognosis of recovery is good. Simply offering him the attention he desires and keeping him occupied should be enough to curb his drinking out of boredom habit. It may take a few months to find something he likes enough to keep his brain stimulated and decrease is water intake, but with persistence you will be able to change his behavior. If you are patient and work with your dog, prognosis is good.
Psychogenic Polydipsia Questions and Advice from Veterinary Professionals
Phoebe
German Shorthaired Pointer
12 Years
0 found helpful
We are trying to see figure out what's going on with our girl Phoebe. I found her on the streets of Greece 7 years ago while on vacation. She was starved and has since always been OBSESSED with food and filling herself. She's had three intestinal blockage surgeries over the years from eating socks etc. and this is managed extremely carefully (pica). She also was treated and cured for leishmaniasis when I first found her, not sure if that's relevant. But she's been tested since and it's never returned. She has thyroid issues which she's taken medication for years, and just had this retested again and her levels are proper.

Recently, she has started drinking a lot of water and peeing constantly. All her bloodwork, X-rays and urinalysis have come back normal. What's weird is her urine is properly concentrated but does have struvite crystals in it (ruled out stones and infection) Vet doesn't have any ideas and through my own research think it might be psychogenic polydipsia. With her history it makes sense.

It's impossible to restrict water and measure exactly as we have 3 dogs and a cat... any ideas or input very welcome! Thank you. I'm not rich and over the past 7 years have spent over $20,000 on Phoebe and her many medical issues. With this new peeing, we've now had to throw out our couch and will probably need to replace the floor. She gets plenty of exercise, attention and mental stimulation. At a loss... also, we don't know her age because she was found on the street in such bad condition but 12 is our best guess though she still has lots of energy. The only changes in her life has been our household is LESS stressful, as I rescue dogs and am taking a break from fostering them myself for a while.
Add a comment to Phoebe's experience
Was this experience helpful?
Rex
Labrador Retriever, Akita, English Bull Mastiff
11 Years
0 found helpful
Has Symptoms
Obsession with drinking water
We have an 11 year old Lab/Akita/English Bull Mastiff mix male neutered dog. About 8 months ago he started peeing in our utility room right in front of the washer on a throw rug but only at night. He's 119 lbs so he pees a lot! At first, it wasn't happening every night but most nights. Now it is nearly every night. We also noticed he would stay at his water bowl for long periods lapping up water, to the point where we couldn't figure out why. He never peed in the house before, he's always been a good dog but now he was doing such odd things like getting into the garbage although we have the trash can up high where he can reach it. He would also pull things off the counter in our absence, like an entire loaf of bread and eat it. One morning I woke up to blood all over my house-- it looked like a murder scene. My son had thrown away in our recyling container an empty tuna can that had been washed out. Our dog, Rex some how got the tuna can out of the garbage and took it to his bed cushion and licked it and tore it open with his teeth so much that it must have cut his nose and tongue. Then he began in pursuit of water as he had licked his bowl so dry that there was blood in the bottom of it. He went to both bathrooms looking to get water from the toilets but we keep the lids closed, and Rex licked the outside of the toilet bowl-- I guess looking for consensation droplets. There was blood drips all over the floors, all over the toilet bowls, the walls, we had to throw away his big bed because it was ruined with blood. There was blood on the floors and on and on. He's doing unusual things he never did before. He's always been such a good dog whom we've had since he was 6 weeks old, you could have left a steak on the table and he wouldn't have touched it previously. Of course, we took him to his Veterinarian right away and the doctor did all kinds of tests including a full panel that was sent to the University of Illinois School of Veterinarian Medicine. They found nothing. His doctor said his urine looked very dilute-- so he was drinking too much water. We have tried everything with him and he really seems to have a pychological attachment to water. Nothing has changed, his diet is the same, his walking routine is the same, the only thing that has changed has been his attachment to water, and he pees in the same spot on the utiliy room floor and only at night, never during the day. I am going to the pet store today and get him some mind actiity ​toys and see if possibly this will help. Thanks for all your great comment.s
Add a comment to Rex's experience
Was this experience helpful?
Ciara
terrier
2 Years
0 found helpful
Has Symptoms
Drinks a lot of water at one time
I adopted a dog about 1 1/2 years ago. She was 15 mos. old and was a owner surrender pet. I think she has anxiety issues because when I first got her she wouldn't leave my side. She would follow me around everywhere. She pees anywhere she feels like it -- even when I'm looking at her (being inside my house). When I first got her she didn't drink a lot of water. I would say just normal. Lately, she waits till I come home from work and just before I feed her she drinks a lot of water. Almost the whole bowl. I have two dogs the other one is 11 and not an issue. They have a doggie door and she uses it. I do notice when I'm home on the weekends and she goes out. She runs in and out to make sure I'm still home. I just need her to stop peeing in the house. I give here as much attention as I can but sometimes she just gets so excited she just pees while she's looking at me. It's not the excited pee when you pet a dog and they're excited. This happens after I've stopped giving her attention. Is there some kind of treatment I can give her?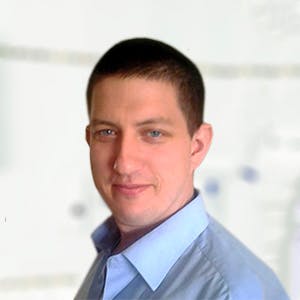 3320
Recommendations
We have a few training guides linked below which cover urination and stopping it indoors, I would start with some training since this does sound more behavioural than medical but you should also visit your Veterinarian for an examination to determine whether it is something more serious like spay incontinence, hormonal conditions or another cause. Regards Dr Callum Turner DVM https://wagwalking.com/training/pee-outside https://wagwalking.com/training/pee-outside-1 https://wagwalking.com/training/stop-submissive-peeing https://wagwalking.com/training/train-a-yorkshire-terrier-to-pee-outside https://wagwalking.com/training/stop-peeing-on-the-carpet
Add a comment to Ciara's experience
Was this experience helpful?
CoCo
Cockapoo
11 Years
0 found helpful
Has Symptoms
excessive water consumption
My 11 year old Cockapoo was diagnosed with Psychogenic Polydipsia 2 years ago, after extensive testing. She is only concerned with water, I am retired spend a great deal of time with her and walk her 3 to 4 times a day and take her where ever dogs are allowed. She will lick wet grass, go to where air conditioners drip water from outside pipes, sprinkler heads even trys to get the water from bird cage.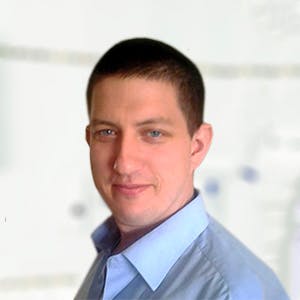 3320
Recommendations
There is no real cure for psychogenic polydipsia; once medical conditions have been ruled out, a diagnosis of psychogenic polydipsia can be made. Management may include water restriction, more attention or environmental enrichment and more walks (but three to four times per day should be sufficient. I cannot suggest any other course of action for this case apart from management. Regards Dr Callum Turner DVM
Add a comment to CoCo's experience
Was this experience helpful?
Chops
American Bulldog
8 Months
0 found helpful
Has Symptoms
Thirst, frequent urination
I have an American Bulldog who is now about 8 months old. When we first got him, he really didn't come from an ideal situation. Since we brought him home, he had constant bowel and bladder issues, as well as an insatiable thirst for water. Upon testing, he had two different types of intestinal worms which he went through multiple rounds of dewormer for as well as a uti and crystals, which he was also treated for. These treatments improved his bowel and bladder issues, but did not take them away completely. Our vet also ran blood work and ruled out any diabetes, kidney or bladder disorders, or any other organ disfunctions. We just had him neutered this past week as well, as we suspected he is now "marking" in the house. He still has an insatiable thirst for water. If it has rained, he will lick the wet grass or even wet concrete to get water. If he drinks water out of a muddy puddle it often makes him sick for a few days but he continues to do it if we don't watch him like a hawk. There have been a few times where he has found his way to our pond and drank so much water he would blow up like a balloon where he almost couldn't walk normal and would vomit the water up. We are at a loss for what could be causing this problem and it seems we have ruled out all medical issues at this point. Any suggestions?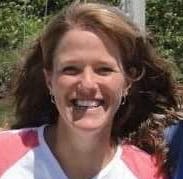 1611
Recommendations
Thank you for your email. It seems that you are trying to give Chops a better life! There are a couple of possibilities - psychogenic polydipsia occurs when a dog drinks more water than they should because the like the water or the feel of the water. Diabetes insipidus is a problem in the brain that makes them unable to retain water so that they have to drink to keep up. The two diseases are treated quite differently, and your veterinarian can test for DI before doing any sort of water limitations. I hope that all goes well for Chops.
Add a comment to Chops's experience
Was this experience helpful?
John Doe
Husky
9 Months
0 found helpful
I am a canine behavior consultant with an adolescent Husky x "Domesticated Wolf" client who continues to urinate and defecate in his crate when alone or supervised. House training and crate training basics were/are done in full compliance. We are working on keeping a strict diary of every time he eats, drinks, urinates, defecates, is home alone or supervised, to look for patters as well as video recording him when alone to watch for signs of anxiety though he does not present with other separation anxiety signs. The client just mentioned that the dog will also jump into the bathtub and lick up any residual water left near the drain and/or faucet, and wait for a drip, at any opportunity. Dog eats more than suggested and is very thin (not anorexic), has passed basic CBC and urinalysis. Other suggestions? Could this be OCD or some kind of neurosis?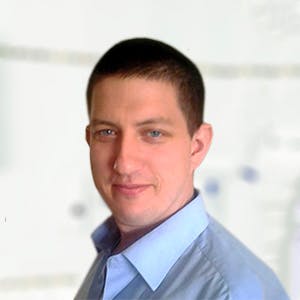 3320
Recommendations
This type of behaviour is difficult to pinpoint, a dog waiting for a drop of water from a tap (faucet) when they have a full water bowl isn't a logical behaviour from our standpoint (as humans); for this case I do not know what to suggest for John Doe, this is certainly a behavioural issue over a medical one but I wouldn't be able to put a diagnosis on this condition. Regards Dr Callum Turner DVM
Add a comment to John Doe's experience
Was this experience helpful?
Loki
Siberian Husky
12 Weeks
0 found helpful
We got our puppy (male Siberian husky) at the age of 8 weeks old, he's almost 3 months old now and once he starts drinking water he won't stop. We have an automatic waterer for our older dog and he won't leave it alone, but taking it away deprives our other dog of water. Could he have psychogenic polydipsia or is it just a moderation thing? He will literally drink all the water in one sitting if he gets the opportunity.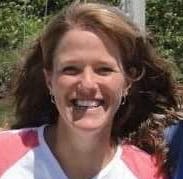 1611
Recommendations
Thank you for your email. Puppies can be a little silly with water, and drink because they enjoy the water. Without examining him, I can't comment on whether Loki may have a problem or not. It would be best to ahve him examined by your veterinarian, as they will be able to determine if he is dehydrated, or if he has a problem, and will be able to run any labwork that might be needed. If everything is normal with him, it might help to separate the two dogs during the day so that your older dog has enough water. I hope that everything goes well for him!
Add a comment to Loki's experience
Was this experience helpful?
Pesp
German Shepherd
6 Months
0 found helpful
MY 5 month old German shepherd was just diagnosed with Psychogenic polydipsia. He had a bad UTI when we just got him and i think this had a flow on effect with him being constantly sick and then being diagnosed with this. We take him for walks everyday and he plays ball a lot and also has the company of another dog. He loves water so much so that if he had the chance to play in water all day he would. He also loves drinking it. He is fully house trained but will have the occasional accident if he has had too much water. Just trying to figure out how to really manage this condition or could it be misdiagnosis.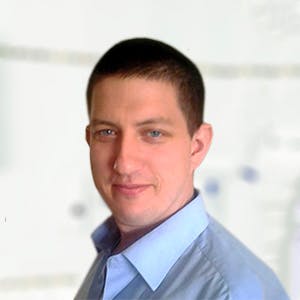 3320
Recommendations
In order to come to a diagnosis of psychogenic polydipsia, your Veterinarian will need to rule out other possible causes of an increase in water intake (and subsequent urination) which may include urinary tract infections, poisoning, dietary changes, hormonal conditions (Cushing's Disease) among other causes. Once all other possible medical causes have been ruled out, a diagnosis of psychogenic polydipsia can be made; treatment or management can be difficult and may involve water restriction or an increase in other activities. Regards Dr Callum Turner DVM
Add a comment to Pesp's experience
Was this experience helpful?