What is Eardrum Rupture?
If your dog's eardrum has become perforated, you will need to seek veterinary attention. An eardrum that is perforated and left untreated can cause long-term effects for your dog and even deafness in the affected ear.
There are several ways your dog's eardrum can rupture or perforate including sudden and severe changes in atmospheric pressure, middle ear infection, very loud noises, trauma and foreign objects.
Your dog's eardrum is a thin membrane called the tympanic membrane that acts as a separator of the middle and inner ear and the external ear. You cannot see the tympanic membrane or eardrum since it is located deep inside your dog's ear canal. The primary function of the eardrum is to transmit sounds that are captured to the middle ear's ossicles. The ossicles are three small bones that then transmit the sounds that have been captured to the labyrinth.
Book First Walk Free!
Symptoms of Eardrum Rupture in Dogs
You may not be aware that your dog is suffering from an eardrum rupture and just assume that they are ignoring you or being stubborn. There are several symptoms that will let you know that there is something wrong with your dog and you need to make a trip to see your veterinarian. These symptoms include:
Ear pain
Pus-like discharge from the ear
Sudden hearing loss
Inflamed or red ear canal
Shaking their head
Tilting their head
Incoordination or stumbling
Nystagmus or eyes that dart back and forth
Paralysis of the face including inability to blink
Causes of Eardrum Rupture in Dogs
An eardrum rupture can result from a number of things. You may never figure out what caused your dog's eardrum to rupture, but you should never leave a ruptured eardrum untreated. Potential causes include:
Middle ear infection
Exposure to toxins
Trauma
Extremely loud noises
Foreign objects that have invaded the ear canal
Severe and/or sudden changes in atmospheric pressure
Diagnosis of Eardrum Rupture in Dogs
Your veterinarian will begin the appointment by taking a medical history of your dog and then performing a physical examination. An ear examination is needed to properly diagnose an eardrum that has ruptured. Many dogs will need to be sedated during the ear examination.
Some veterinarians will use an old-school test that looks for air bubbles that form in the ear canal as your dog breathes. Another test that can be performed is using fluorescein in the ear canal. If the fluorescein comes out through your dog's nose, the eardrum has ruptured.
Your veterinarian will also want to perform routine diagnostic tests such as a complete blood count, biochemistry panel and urinalysis. These will help rule out other possible causes and also determine if an infection present. Radiographs, CT scans and MRI scans may determine the severity of a middle ear infection, if present.
Treatment of Eardrum Rupture in Dogs
Once your dog has been diagnosed with an eardrum rupture, your veterinarian will discuss your treatment options with you. Be sure to follow your veterinarian's instructions and give any prescribed medication as directed.
Your veterinarian will need to perform a thorough ear flushing, generally performed under sedation, to ensure that any foreign matter or pus has been removed. Your dog may also need to be put on oral antifungal medications and oral antibiotics. If your dog is suffering from pain or inflammation, corticosteroids may also need to be prescribed.
Do not give your dog over the counter medications unless your veterinarian has given the okay to do so. Many over the counter medications can be harmful if your dog's eardrum has ruptured.
In some instances, surgery may be required to repair extensive damage that may have occurred from the ruptured eardrum. Your veterinarian will discuss which surgical procedure will be best for your dog.
Recovery of Eardrum Rupture in Dogs
A ruptured eardrum will usually heal within three to six weeks if the rupture has not required surgery and your dog responds well to the treatment plan. Depending on severity of the rupture, your dog may experience permanent hearing loss or even permanent neurological complications. Dogs that require surgery will take longer to recover and will need more frequent follow up visits with their veterinarian.
You should never try to treat a ruptured eardrum without first consulting your veterinarian. Be sure to listen to your veterinarian and follow their prescribed treatment plan. Any questions or concerns regarding your dog's care need to be directed to your veterinarian.
Eardrum Rupture Questions and Advice from Veterinary Professionals
Jazz
white boxer
11 Years
0 found helpful
I have an 11 year old white boxer named Jazz and she had a severe ear infection that ruptured her ear drum causing her to lose her balance for about a week to the extent of her not being able to stand up on her own. It's been almost 4 months ago now and her eardrum has healed but she still isn't able to walk confidently by her lest without a wall supporting her or somebody walking by her side. She keeps her head tilted to the right since the rupture She won't come up the deck stairs by herself at all and refuses to go up or down the stairs in the house forcing her to stay on the main floor all the time. I'm worried about her I'm not sure what else I can do to help her.
Add a comment to Jazz's experience
Was this experience helpful?
Luna
Saint Bernard
3 Years
0 found helpful
Luna my dog has been suffering from ear infections in her right ear pretty much all her life. A few months ago we went to the Vet and they prescribed some medication and steroid tablets for her to take which did reduce the infection but she needed something else to give it that big push away. We were concerned that she had a ruptured ear drum as the vets were unable to look in her ear, so they didn't know whether or not to prescribe the Canaural ear drops. We went ahead and it made a big improvement but there was still a lot of wax and inflammation. We sent swabs off to determine what kind of infection we were dealing with but the swabs came back normal - she doesn't have an infection but now we are fighting the case of ear inflammation. She finished her steroids yesterday but the inflammation just won't go way and it makes the ear look really sore, although I don't think it bothers her that much as she doesn't seem to be shaking her head, itching or rubbing it against anything whereas before she used to do this 24/7. The inflammation is the part I need to fight off. I clean it every day and she is hardly producing any wax which is fantastic but I am just concerned about the inflammation in her right ear. Her left ear was also inflamed last week but that is back to normal and a healthy colour! Her overall health is wonderful, she is eating and drinking normally and her toilets are also normal. We an appointment with the vet soon but I know it is best to get a wide variety of opinions.
Add a comment to Luna's experience
Was this experience helpful?
Olive
Shitzpoo
13 Years
0 found helpful
Our 13 yr old Shitzpoo was diagnosed with a yeast infection in her right ear during her normal health check visit. She had been displaying off and on itching for about a week. No discharge, just some redness. Upon examination by our vet, a swab of her ear was done, a flushing/cleaning was done and medication (Claro) was put in her ear. About 1/2 after returning home, she starting staggering, vomited, her head tilted and eyes starting darting. We immediately took her back to the vet, they flushed her ear again to remove meds in case of an adverse reaction to it, and gave her a sedative to calm her down to be transported to the ER. She was not be able stand on her own there, had same symptoms as at home plus cried. They have put her on antibiotics, anti-nausea meds and it has now been almost 17 hours and the only change has been being able to stand a bit. I do not want to have another culture of her ear done because of the paid I'm sure it gives her. Do you think it is possible these things will clear. She is 13 1/2 and has a very strong heart murmur as well and this definitely is a strain on that also.
Add a comment to Olive's experience
Was this experience helpful?
Ally
Mixed breed
4 Years
0 found helpful
Eardrum rupture. Ally is an energetic, playful dog but one day yelped and went to bite when my husband was playing with her. She has always had sensitive nails/feet, so we just assumed it was related to that. She never scratched at here ears or gave any indication anything related to the ears was going on. About a week later, she began (out of the blue) just yelping in pain, randomly through the day. Eventually we realized the pain was in the neck/ear region. We took her to the vet thinking maybe she had an ear infection. They examined her and said her ears were very clean and no sign of infection, however, she did have evidence of allergies (swollen cerumen glands). They treated with non-steroidal drops and allergy medicine. However, after 7 days there was no relief and we returned to the vet. They re-examined Ally and gave new medication (another anti inflammatory chewable as pain med and steroidal ear ointment). 7 days later, no real change. Ally still had episodes of random yelping and obvious pain but wouldn't allow a good exam on the affected ear. They ended up performing a sedated scope and confirmed she had a ruptured ear drum with a slight infection in middle ear. They cleaned the ear and prescribed antibiotics x 2 daily, antimicrobial ear wash solution x 1 daily, and continued the anti inflammatory chewable as pain med). Since starting the final treatment she has not had any episodes of pain or yelping. I can rub her ear with no pain, although she remains slightly guarded (and we are careful). The one thing is that Ally has changed her behavior in the sense that she seems to be hiding out in our main bathroom (we put one of her dog beds in there for comfort), however, we find the behavior somewhat odd. After the initial treatments, she seemed to have developed anxiety (for lack of better description). All we can think is that routine noise may be bothersome/the ear more sensitive than normal so she is isolating herself for comfort. It seems that she is starting to come out and hang with the family more but is still not taking advantage of being able to to jump in bed with us (although she has hung out with us on the couch for a couple of hours over the last couple of days). Ally still isn't playing with our other dog as she used to do but that seems to be because when she tried a couple of times (before the scope/final diagnosis) she ended up in extreme pain. She goes back for a recheck soon, we will pose these questions then. I do wish we would have gotten the scope sooner but we were trying to avoid anesthesia. Hopefully these symptoms and behaviors help others to get the confirmed diagnosis sooner to save their furry children prolonged discomfort.
Add a comment to Ally's experience
Was this experience helpful?
Brandi
Labrador Retriever
14 Years
1 found helpful
Brandi was diagnosed with a ruptured ear drum about a year and a half ago. Was put on medication, and told it could take up to 6 months to clear up. About 8 months ago, she had an episode where she would just plop down for about 5-10 minutes. It happened again 4 months later. Last Friday, it happened again but it didn't stop after 10 minutes. It was very similar to have a seizure. She lost her ability to hold her urine and bowels. She had another seizure like activity about an hour later, and shortly after that she vomited white frothy stuff and what also looked like gastric juice. The whole time her four legs remained straight and rigid. I called the vet that had been treating her the last few months but was unable to get more immediate attention, Brandi was awaiting an ultrasound of her abdomen, which after 4 months was done under a training session. She did not have liver issues, but her adrenal glands were greatly enlarged. I contacted the vet that treated her initially a year and a half ago and he was able to see her that afternoon. Understand, this is a 2 hr drive to get there. He wasn't sure if the adrenal gland enlargement was connected to a pituitary gland issue as well. It was obvious to him by examining the ear that she still had a hole in her ear. Not knowing what the cause it at this point I opted to get her immediate medication treatment with antibacterial drugs. He blood work showed she had an elevated blood count, which highly suspected a bacterial infection. She remained at the vets for 3 days being given antibiotics. I saw her today, and she alert but not able to stand. I was given the option to bring her home, and she will not eat. The vet staff said she had been eating and drinking on her own. What I saw was Brandi was given food, but the clinic cats ate most of it. How can I help my gal pal with her eating and drinking, and get her legs strong enough to get her to eventually stand on her own? Brandi is 14, and over extended her age span....she is alert but has cognitive that I don't know how to handle.
I am having close to the same issue with my 13 year old Blue Heeler other than the vomiting she's very thin and I was wondering if anybody knew what I could do to help her please any idea would be greatly appreciated
Add a comment to Brandi's experience
Was this experience helpful?
Kenai McCarthy
German Shorthaired Pointer
16 months
2 found helpful
What are the first sign of an ear drum rupture. My 16 month old German Shorthaired Pointer has a lot of discharge fluid coming from ear lightly pinkish brown in color just left a full physical check-up two days ago. Is it inside outside dog had a soccer ball strike him in the side of the head when nephew was playing with him and cleaning out and clearing the fluid keeping an eye on it contacted vet asking to find out what and how you could diagnose or tell if an eardrum has been ruptured and if I need to get him into the clinic sooner than later he's been sleeping a little bit more than normal still eating regularly still likes to try to chase the ball urinating defecating everything is still normal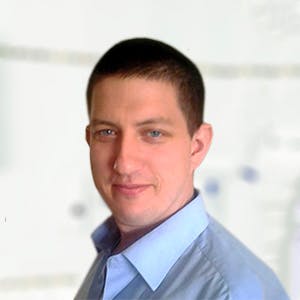 3320
Recommendations
First sign of eardrum rupture is pain followed by discharge, difficulty keeping balance, nystagmus among other symptoms listed on this page. If you suspect that the eardrum is ruptured or damaged, it is important to not try to clean the ear canal without having your Veterinarian check it first. Whilst the behaviour of Kenai isn't typical of eardrum rupture (still active and running), I would suggest that you get the ears checked out to be on the safe side. Regards Dr Callum Turner DVM
Add a comment to Kenai McCarthy's experience
Was this experience helpful?
Rufus
Shitzu/Maltese
4 Years
1 found helpful
Our Shitzu was attacked by a pit bull. He has a ruptured ear drum. The vet is giving him iv fluids, syringe feedings, antibiotics, pain meds. He is exhibiting neurological signs like loss of balance and nystagmus. What are his chances of recovery and what do we need to do to protect him from further injury? We live in the country where it's common for dogs to run free here. But, this is the first time he's been attacked by one.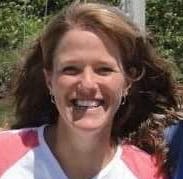 1611
Recommendations
If Rufus has a ruptured ear drum, and no other injuries, he should recover as the ear drum heals and his equilibrium is restored. Your veterinarian will be able to give you a better idea as to his recovery and prognosis, as they are able to examine him and know more about his specific situation. To protect him from further injury, he should not roam free if there are other dogs that are doing so. I hope that he is okay.
My cocker spaniel was showing signs of partial facial paralyses (not blinking in the left eye, dropping food and drooling on that side and ear and lip dropping on that side). We took her to the vets who put her on a 2 weeks course of antibiotics and then a week of anti-inflammatorys after no improvement they put her under general anaesthetic to look down her ear and do some X-rays of her skull. When I picked her up they said that they couldn't see her eardrum on that side and that it was perforated but then said that it was unlikely to have caused the facial paralyses and that it may or may not heal depending on how long ago it was perforated but made no further comment as to treating it etc and seemed more concerned with referring the X-rays (which he also could see no obvious problems) to a specialist and for further scans (MRI etc.)...I'm a bit confused, it seems a bit of a coincidence that her eardrum on that side happens to be perforated and all the vets we've seen previously seemed to suggest ear infection/something down the ear could be a cause. If there's a chance that the perforated eardrum is the issue I'd rather investigate/treat this than spending £££ on MRI scans??
Add a comment to Rufus's experience
Was this experience helpful?
Jack
Chihuahua, Wiener dog
2 Years
0 found helpful
My dog has been scratching his right ear almost this while past week one of his ears is perfectly fine but the other one has yellow stuff irk if it's wax or an ear infection. I don't know what to do I'm not able to take him to the vet until next week what can I do?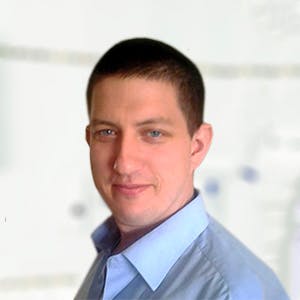 3320
Recommendations
You can try cleaning out the ear with an ear cleaning solution although this is contraindicated if an eardrum rupture is suspected, you can buy special wipes from PetSmart and Petco for cleaning wax build up out of the ears; some groomers will also clean out ears as well. Without examining the ears myself I cannot confirm whether there is an infection, wax build up or another cause; a visit to a Veterinarian would be best. Regards Dr Callum Turner DVM
Add a comment to Jack's experience
Was this experience helpful?
Pookie
Papillon
4 Years
0 found helpful
My dog was exposed to a loud noise (gun) and immediately started acting as if she couldn't hear at all. Has been two days now and there seems like a small improvement.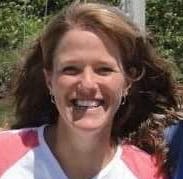 1611
Recommendations
Thank you for your email. It is quite possible that the gunshot damaged Pookie's hearing. It may be a temporary situation, but she may have had permanent hearing loss. If you want to test her hearing, you can ask your veterinarain if there is a specialty hospital in your area that offers BAER testing, as that is the only way to assess hearing loss in dogs.
How did pookie make out? This same exact thing happened to our dog several days ago and he still has no hearing. We are worried sick!
Add a comment to Pookie's experience
Was this experience helpful?
Shebia
German Shepherd
8 Years
0 found helpful
My german shepherd 8year and eardrum infection but has been seen to a vet and has been treated but the infection has come back and its cost alot to get treated. Do I need to start treatment all over again and think an operation would be the best option for her its going on for a long time with and is it endable for her.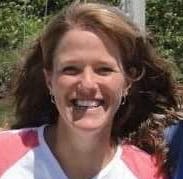 1611
Recommendations
Thank you for your email. I would need to know many more details about Shebia to answer your questions. If the infection wasn't cultured, that would be a good idea to determine if there are resistant bacteria, and there are different surgeries that area appropriate for different ear conditions. It would be best to follow up with your veterinarian, as they know her situation and history, and discuss treatment and testing options. I hope that she is okay.
Add a comment to Shebia's experience
Was this experience helpful?
Homer
Schnauzer mix
9 Years
1 found helpful
I think my dog busted an ear drum. There was no trauma that I know of...but there have been some big weather changes. It came up very quickly and there is some puss and a little blood. Head is tilted and he has some pain in it.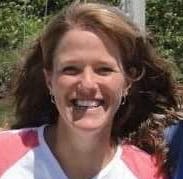 1611
Recommendations
Thank you for your email. Homer needs to be seen as soon as possible by your veterinarian. If he has an ear infection, they are very painful and don't get better without treatment. If he has ruptured his eardrum, he will need treatment to help that heal. I hope that he is okay.
Add a comment to Homer's experience
Was this experience helpful?
minnie
Cocker Spaniel
3 Years
0 found helpful
we have a cockerspanial with a ruptured ear drum and a infection in the other ear. she has been on meds but know she is pucking and druilling stomach fluid. she paws and ears are loo slim from the druilling. not she what to do with her? she was on antibiotics and not her on ear is packed and we are putting drops in the ruptured one.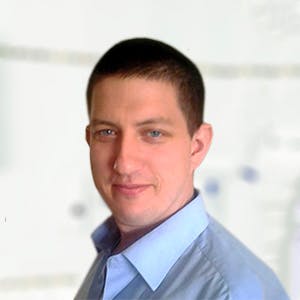 3320
Recommendations
Treatment in these cases can be long (four months or more), treatment with antibiotics to treat infection along with corticosteroids for inflammation are normal courses of treatment; your Veterinarian will be able to guide you better as the severity of each case is different. Flushing of the affected ear by your Veterinarian may be required in addition to medical therapy to resolve the condition, but there is no shortcut in these cases. Regards Dr Callum Turner DVM
Add a comment to minnie's experience
Was this experience helpful?