What is Dominance Aggression?
Some dogs may show dominant behaviors even as a young puppy, and other dogs may not show signs of dominance until they reach maturity. Aggression that is due to dominance can be a particularly difficult trait to extinguish and requires a great deal of time and consistency.
Dominant aggressive dogs may be particularly dangerous to small children as the nipping or snapping that is related to this condition is typically focused on the head and neck area.
Dominance aggression is a serious condition that requires dedication and patience to extinguish, and in some cases may require psychiatric medications to relieve.
Book First Walk Free!
Symptoms of Dominance Aggression in Dogs
Signs that your dog's aggression or aggressive behavior is dominance related may include signs such as:
Aggressive behaviors in response to verbal corrections
Aggressive responses triggered by eye contact
Attempts to herd other pets or humans using nipping
Guarding behavior of toys or food
Inappropriate mounting
Resistance to commands
Resistance to vacating sofas and beds
Although dominance issues do occasionally occur in younger puppies, it most often develops as the animal reaches maturity, between eighteen months and three years of age, and is much more common in male dogs than female.
Types
Dogs may exhibit dominance behavior with other dogs, with humans, or both:
Dog/Dog Dominance Aggression
While in many cases dogs will show dominant behaviors to humans, there are other dogs who limit their aggressive behavior to other canines. This may occur with dogs outside of the home but frequently occurs between dogs in the home as well.
Dog/Human Dominance Aggression
Dogs may display dominance related aggression reactions to the humans in their pack as well. This may take the form of disobedience and the guarding of resources, but it can also include nipping and biting behaviors as well. Dominance aggression can be particularly dangerous for children if they are not suitably supervised as bites tend to center around the head and neck.
Causes of Dominance Aggression in Dogs
Most dogs may display the odd dominance related behavior here and there, particularly while they are maturing, but in most cases, it doesn't develop into an aggression problem. Several circumstances may increase the chances of dominance aggression developing.
Environmental - Dogs that are given too much leeway in the home may be somewhat more likely to develop this condition; owners that are overly protective of mildly aggressive behaviors towards new or more submissive dog may unintentionally intensify the violent behaviors
Genetic Predisposition - Dominance and aggression can be passed down through specific breeds or lines within those breeds
Medical Issues - Certain medical issues may trigger or exacerbate dominant and aggressive actions; issues related to the thyroid as well as imbalances in testosterone may intensify these traits
Diagnosis of Dominance Aggression in Dogs
When dealing with a dog that is exhibiting aggressive behaviors your dog's doctor will need to collect information for a complete behavioral history when you visit the clinic. Some of the information that is typically requested for a complete behavioral history includes the patient's sex and age, and the age of onset, as well as anything else that may be known about the breed or genetic history of the canine. The veterinarian may also collect information about the circumstances surrounding any incidents of aggression as well as how your dog's behavior changed once the episode ends.
Any data regarding recent changes to the animal's diet, environment, or medications as well as which corrective methods have been attempted will be needed. In order to rule out medical components to the behavior, a complete physical examination will typically be performed as well. This examination will also include standard diagnostic tests such as a complete blood count, biochemistry profile, and urinalysis, and may include other tests such as tests to determine the animal's testosterone and thyroid levels.
Treatment of Dominance Aggression in Dogs
If the aggressive conduct has a medical basis, the medical condition this will be treated first, otherwise, the treatment for behavior issues will depend on both the severity of the behavior issue and the underlying trigger for the behavior. Aggression related dominance has the potential to be a dangerous situation and should be addressed by a veterinary professional. In cases of severe aggression, a safety muzzle may need to be employed to prevent any bites from occurring. Treatment for dogs who have shown aggression due to dominance should be a cooperative effort between a professional trainer or behaviorist and the owner of the animal.
It is important to resist scolding or hitting your dog for dominance related behavior, as this may actually increase the chances that dominant behavior will become aggressive. Increased exercise and regular obedience training may also be effective in reducing aggressively dominant dogs, and some forms of training may be used as distractions, focusing the dog's attention off of negative stimuli in a training technique known as a counter-conditioning treatment. Behavioral therapy and training are not always sufficient to reduce dominance related aggression, and anti-anxiety or antidepressant medications may also be required to calm your companion.
Recovery of Dominance Aggression in Dogs
In some cases, aggression issues due to fear can become unmanageable with behavior modification and training methods alone. Severe aggression issues may require psychiatric medications to help curb the behaviors. Although there are a few psychiatric medications that are relatively fast-acting, most typically require several weeks before substantial improvement is seen, The most commonly used psychiatric medications for canines include:
Benzodiazepine Derivatives
This category of drugs includes medications such as Valium and Xanax, which have a relatively quick response. Unfortunately, dogs often build up an immunity to the compounds used for these treatments making them less suitable for long term usage.
Selective Serotonin Reuptake Inhibitors
Often used for generalized fears and obsessive-compulsive behaviors, this category of medication includes Fluoxetine, Prozac, and Sertraline. SSRIs are one of the most frequently prescribed types of psychiatric medication and Fluoxetine is one of the more successful treatment methods for aggression issues.
Buspirone
This is a non-sedating anti-anxiety medication that is in its own class, but it has seen mixed results in cases of aggression.
Dominance Aggression Questions and Advice from Veterinary Professionals
Flex
American Pit Bull Terrier
9 Months
0 found helpful
My 9 month old pit bull has been socialized since he was 8 weeks old. He has never had issues around any other dogs and loves the company of them. Lately we have noticed he has been showing dominance aggression towards male dogs his age. My dog is not fixed and none of the dogs he has had an encounter with have been fixed either. His body stiffens up as he stands over them and he has a deepened growl and bares his teeth. How can we curb this behavior??
Add a comment to Flex's experience
Was this experience helpful?
Kenai
German Shepherd/Siberian Husky Mix
2 Years
-1 found helpful
I have a 2 year old male German Shepherd/Siberian Husky mix named Kenai who is 95lbs. I have had him since he was 5 weeks old. He was fixed when he was 6 months old. He has always been a very sweet/social dog, got along with any new animal, and excelled in his training. A few months ago he started to show his teeth and snap at other dogs; typically when a dog would get too close to me or play with his toys. Therefore, to correct the behavior I would take the toy away and give it to the other dog to show he needs to share, then proceed to love on the other animal to show I'm not only his territory and that the other dog was okay being by me.
We recently moved in with my Grandmother who has a 5 year old Hound Dog and very old Chihuahua who is blind. Both dogs are food aggressive, so we feed them separately. When Kenai was introduced to the two dogs both tried to attack him. However, with him being substantially bigger they didn't do any harm and he did not retaliate. Within the past week Kenai has been showing signs of dominance aggression. He is guarding his food, toys, bed, and me. If either of the dogs gets too close he snaps and tries to attack. Also,if either dog makes eye contact with him for too long the hair on his back stands up and he shows his teeth. Due to him being so large he could easily hurt or kill the smaller dogs without meaning to. (He has always been such a sweet dog he doesn't realize how big he really is). He does stop when he gets yelled at, but I want to stop this behavior before it worsens. Do you have any suggestions on how to I can steer him away from this behavior and correct it??
Add a comment to Kenai's experience
Was this experience helpful?
Henry
Blue Heeler
2 Years
0 found helpful
About 6 months ago I moved into my partners house. My dog Henry came with me and now sleeps in the house and no longer outside. We also receive many more visitors. He has never been dominant with me or partner but will greet visitors with hackles, barking and an upright tail, though never growling or biting. He takes a while to calm down. However with a young boy he has lunged at him a couple of times but not bitten. What is the best way to manage this behaviour and reduce it? Thanks
Add a comment to Henry's experience
Was this experience helpful?
Tess
German Shepherd
10 Months
0 found helpful
I have a 10 month old German shepherd Bitch, a 3 year old cocker Bitch and a 5 year old lurcher male.
I had the German shepherd from 12 weeks so has grown up around the other two.
Last week the cocker and gs were both around my legs. The cocker snapped at the gs which she has done before BUT this time the gs went back. Wasn't nice to see.
GS wouldn't let go. Thankfully they were both unharmed but I am very shocked that the cocker wasn't.
Now I'm terrified In case it happens again. The spaniel craves attention and the GS is obviously still very puppified
Add a comment to Tess's experience
Was this experience helpful?
Reggie
French Bulldog
3 Years
0 found helpful
Ronnie and Reggie 3 years old french bulldogs. Reggie is a bit temperamental, and started growling at our sons, they are only trying to Stoke or be friendly, ones 19 ones 7, he is fine with us and our daughter. We have had them for nearly 4 months and adopted them. Reggie was fine for the first few weeks, he does this to a couple of our friends too, however will take treats nicely. (reggie is the fairer one and smaller.) Any advise would be very grateful
Add a comment to Reggie's experience
Was this experience helpful?
Gracie
Pit bull
1 Year
1 found helpful
There are three dogs in the household including Gracie who has yet to be spayed and she's always shown aggressive/dominant behaviors such as inappropriate mounting, food/trophy guarding, stiff stanced, and has attacked both dogs on multiple occasions (always at the neck) I'm so worried that Gracie will never be able to be a normal dog. Since she was a puppy we have taught her basic commands (sit, down, paw, come) and she gets the hang of those very well but will only do them when she wishes. There is not much in the way of extensive training or the like so I feel as though it's our fault Gracie is like this. Our smallest dog, Parker(boston terrier/chihuahua), was violently attacked by Gracie many times seemingly out of no where but more frequently around food area. She's not attacked parker in over 6 months but has now started to show aggression to our Whippet mix, Rayne. Gracie will growl at Rayne if she sees her approaching my partner and me and has started peeing over the spots Rayne will pee outside. I'm worried that if we don't nip these behaviors it will become unbearable to try to fix. I just need to know the best mode of attack to handle the situation.
Add a comment to Gracie's experience
Was this experience helpful?
Optimus
Great Dane
1 Year
0 found helpful
I believe my pup Optimus has this dominance aggression. He over the last month or so has gotten significantly more rough with me and he continues to "pick" on my son. We have had Optimus since he was 8 weeks old and he most of the time is well behaved for a puppy. He knows sit and lay down at least and he's good on his leash and when out and about good with sitting when strangers pass by and even ignoring other dogs barking at us while out using the bathroom. However now whenever my husband is not home and I am laying in bed watching tv Optimus pounces on the ground barks continuously (even while being ignored) and even so if I ignore to long he start pounce on me and nips at me. He throws his paws around on me quite a few times he's clocked me which with his size hurts considerably. I've tried ignoring the behavior, I've tried also bringing him to the ground and holding him until I think he's calmed but as soon as I get up he jumps right back up again and he's back at it. The only way to stop him is by shutting him out of the room for a while but even then he goes right back to it. And same with our son the minute my son comes out of his room the dog runs to nip and pounce on him knocking him to the ground and won't stop until either my husband or I intervene. However the behavior the dog exhibits with me he does not do when my husband is home. What am I doing wrong? How can I stop him? I love my pup but this is becoming a real big problem. Please help!!!!!!
Add a comment to Optimus's experience
Was this experience helpful?
Athena
Pitbull mix
3 Years
0 found helpful
I adopted Athena from the animal shelter, for the most part her health is good. Athena has heart worms but just finished her treatment. I've had her for 4 weeks. Athena is very good with humans but shows aggressive behavior when other dogs are around. Most times when she see other dogs she tries to lung and once in a while bark. When I hold her back she will then start to jump on my and lick me but for the next 3 min looks for the other dog. She has been spayed. Shen she gets aggressive she does not get aggressive with me and does allow me to hold her down and rub her chest. Is this behavior correctable?
Add a comment to Athena's experience
Was this experience helpful?
Rusty
Labrador Retriever
7 Years
1 found helpful
Has Symptoms
Possibly age related hip problem,
Very loud blocked breathing
Front paws trauma and swelling
Some skin lumps and pressure points
Hi, we have just adopted a (Vet's estimate) 7 year old Labrador found abandoned on a highway, hungry and thristy. No clue about his background. Day 1 went well and he was smothered by my family and my brother's family. He enjoyed all the attention. Took him to the Vet (for a bad limp, fatigue,..), Day 2 he seemed to being better. Day 1 he slept out on the couch we gave him. He hadn't barked at all. Day night he pounds on the bedroom door, scratches, barks non stop. I tried to put him out in the hall / near his couch but he wold follow into the room. When I tried closing the door, he pushed very suddenly through and lay on the floor refusing to move. I tried telling him in a firm voice, but he ignored. Then he started growling very aggressively when I approached. Got even worse when I reached for a muzzle. He is pretty strong, 40 kilos, and I didn't want to risk a bite. So we just let him be. Otherwise he has been very quiet and affectionate. Not sure what to make of this and what to do next. I do not want him to think he is now able to call the shots. Not sure if we have given him too much attention and petting :)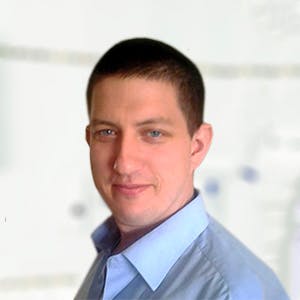 3320
Recommendations
It is important to have a firm hand when bring a dog into your home and you never know the history of these dogs beyond how they were found usually; you need to be more firm with Rusty as you don't want to set a precedent for the behaviour and you need to be stronger willed than him even when you're tired and want to sleep. Try to look through the two guides below and you can follow up with the link at the bottom of one of the guides with a certified dog trainer. Regards Dr Callum Turner DVM https://wagwalking.com/training/sleep-on-his-bed https://wagwalking.com/training/train-a-german-shepherd-to-not-be-aggressive (it says German Shepherd but applicable for other breeds)
Thank you Doc! This advice is helpful and I benefited from the article you shared. I appreciate your prompt and relevant response. Hoping I can make the needed changes soon :)
Add a comment to Rusty's experience
Was this experience helpful?
Peanut
Chihuahua
10 Years
0 found helpful
I have a Chihuahua, and he is very aggressive he has snapped and charged at me multiple times.Peanut has bite my grandfather and friends. I have children over quiet often and I also have a cat that he is aggressive to. He likes to use the restroom in the house and I try to stop him from doing it. I also try to prevent him from going into certain rooms through out the house but he still sneaks and gets in them and uses the restroom. I cant afford therapy for him or a trainer.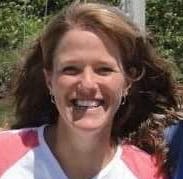 1611
Recommendations
Without training, you may not be able to change Peanut's behavior. If he isn't neutered, that may help, but at his age, I suspect that the things he does are behaviors now, and they may not change. You can keep him separate when you have children come over, confine him so that he doesn't urinate or defecate in your house, or have a trainer work with him. I hope that all goes well for him.
Add a comment to Peanut's experience
Was this experience helpful?
jj
Saluki
Six Months
0 found helpful
I have a 6.5 month old male Saluki puppy. He had one testicle undescended and was neutered a week ago. I am troubled by the fact that when he gets excited about anything he gets a full erection. Any intervention on our part results in whale eye stares, low growling, sometimes nipping or moderate attempts at biting. After reading I am concerned that he is dominant agressive. He barks at us, gets under our feet in the kitchen, blocks us from doorways and seems to have the general excitement/erection problem mostly in our presence and often in our bed or on the sofa. He also becomes extremely anxious and drools and sometimes vomits in the car. I fear he will eventually bite someone and I do no want this to happen. I need help.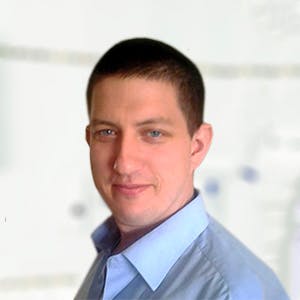 3320
Recommendations
It is very important to ensure that any unwanted aggressive behaviour is resolved early in life before it comes too much of a habit; the erection issue is not a big problem, some neutered dogs will continue to get erections. The aggression itself however is more important, the hormones from the testicle will still be in the body so it is important to wait a little time for things to calm down. The first article below says Rottweiler but is generally applicable to all breeds, follow the steps in the article and if you have any follow up questions, you may ask a certified dog trainer a questions on that page towards the bottom. Regards Dr Callum Turner DVM https://wagwalking.com/training/train-a-rottweiler-puppy-to-not-be-aggressive https://wagwalking.com/training/stop-attacking
Add a comment to jj's experience
Was this experience helpful?
Bailey
Shar Pei
5 Years
-1 found helpful
Has Symptoms
Aggressive growling/nipping
I have a 5 year old sharpei whom I have owned for nearly 2 years.He was aggressive towards my children(nipping,growling) but it seemed to get better.It is now more frequent and I am very worried for their safety.I cant afford a behaviour therapist and no animal shelter will take him because of aggression.Please help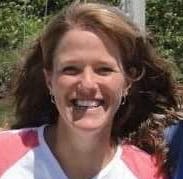 1611
Recommendations
Thank you for your question. I am unfortunately unable to do very much to help him over an email. THe best thing to do would be to consult a trainer - they may be more affordable than you think. In the meantime, make sure that your children are not left unattended with Bailey so that no accidents occur. Your veterinarian may be able to help you find a therapist that will work with your situation. I hope that everything works out for Bailey.
Add a comment to Bailey's experience
Was this experience helpful?
Milo
Shih Tzu cross Bichon
9 Months
1 found helpful
I have a 9 month old Shichon who on the whole is a good boy. Just recently he us showing aggression, he is fine with people and loves all dogs. If he gets hold of something he shouldnt have he growls at us all, if he doesnt want to do soething or go somewhere ge also growls. Tonight he jumped on ny daughters beanbag, her arm was there and he bit her. Nothing serious but Im worried it will escalates, how do I teach him he is not the boss? Im desperate for advuce. He hasnt been castrated yet.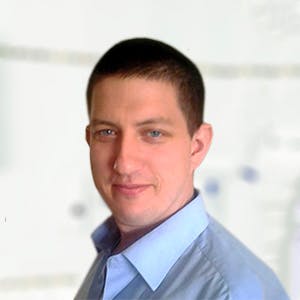 3320
Recommendations
Firstly, if you're not planning on breeding Milo you should have him castrated; secondly he should be small enough for you to easily pin him to the floor on his side (be careful of his legs) to punish him (do not hit or hurt him), hold him there and don't let him move until he relaxes then let go but do not allow him to stand up until you say so otherwise repeat. We have a training guide below, which outlines some other methods as well; plus there is a section towards the bottom where you may ask a certified dog trainer a question. Regards Dr Callum Turner DVM https://wagwalking.com/training/not-be-aggressive
Add a comment to Milo's experience
Was this experience helpful?
Joey
Mix
5 Years
0 found helpful
We adopted a 5 year old dog from a rescue last week. He has heartworm so he's on an exercise restriction. He's normally really sweet, but today he started to growl and try to bite twice when we were trying to enforce rules (getting him off the couch, getting him in the crate which he usually loves for bed). Both times we tried to grab his collar to move him because he wasn't coming when called. I know we need to work with him, but I'm concerned that he'll become more aggressive.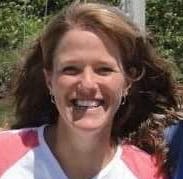 1611
Recommendations
Since you don't know Joey's history, it is good that you are paying attention to these signs. Many dogs become more possessive of things when they get comfortable in a house, and he may be becoming more comfortable. It would be good to work with a trainer for him, before the behavior escalates. If you don't know of a trainer, your veterinarian can recommend one for you, and you want to make sure that you have a trainer that works with positive techniques vs. punishment.
Add a comment to Joey's experience
Was this experience helpful?
Sadie
Miniature PInscher/Poodle
8 Years
1 found helpful
I've had my dog since she was born, and she's always had other dogs around and never exhibited aggression or dominance problems before but recently we brought a new dog into the home (a year old Australian cattle dog) and she's shown some sudden serious signs of dominance problems. Both she and him are fixed and he's a rather passive dog, hasn't ever bitten and was easily trained out of nipping. She seemed fine with him at first but now she's guarding toys, food, and even certain areas of the home. She's also suddenly started to show dominance aggression towards me and my brother as well, growling and even attacking us when we attempt to have her move off furniture or try to take her out for a walk. We don't want to rehome either dog if we don't have to as we're very attached to both of them, but we're at our wit's end.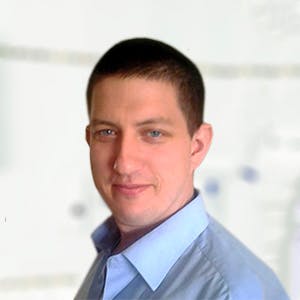 3320
Recommendations
Sometimes there is no quick fix with these types of issues; I've placed a few links below to some training guides on our site for you to go through and to try and follow the steps, each guide has a section where you may ask a question to a certified dog trainer for additional help. Regards Dr Callum Turner DVM https://wagwalking.com/training/not-attack-other-dogs https://wagwalking.com/training/stop-attacking https://wagwalking.com/training/be-calm-around-other-dogs https://wagwalking.com/training/stop-food-aggression https://wagwalking.com/training/not-guard-toys https://wagwalking.com/training/not-guard-toys-1
Add a comment to Sadie's experience
Was this experience helpful?
Rosco
Beagle/bulldog
3 Weeks
0 found helpful
Has Symptoms
Constantly barking at people
When we go outside the home, rosco constantly barks at people and dogs at the park and pulling on the leash in their direction. He is very strong and I have injured my arm and finger trying to hold him back. He is best in a secluded area in the park. Another issue we have had is he has tried to bite me and my partner 4 times since we have had him (45 days), which he was adopted from a shelter.he is nurtured.this episode always happened in our bedroom while he was on the bed with us.the first 3 times was towards my partner when he walked in the room rosco growled and showed his teeth and lunged to the end of the bed toward him.we banned him from the bedroom.the other Time was towards me.Rosco was sitting between us and growled and showed teeth toward me, I got up and he lunged towards me and tried to bite me.my partner pushed him off the bed. Since then he is banned from the bedroom again and will not be allowed back. Is this dominance behavior, fear or jealously? He is fine with us otherwise.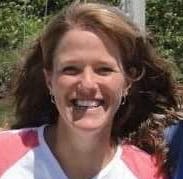 1611
Recommendations
Without being able to assess Rosco's behavior, it is impossible for me to comment on the cause for his aggression, unfortunately. You have not had him very long, and with an unknown history, it is hard to pinpoint what his triggers might be. The best thing for you to do would be to have a trainer work with him, and you, to see what is going on with him. A good trainer will be able to change that behavior, and teach you how to continue training with him. It is important to find a trainer who uses positive reward techniques, rather than punishment. Your veterinarian can refer you to a trainer if you do not know one. I hope that you are able to work things out with Rosco.
Add a comment to Rosco's experience
Was this experience helpful?
Sparky
Pug
10 Months
0 found helpful
I have a 10 months old pug puppy (not neutered yet) and he always seemed super friendly with other dogs but in the last 2-3 months he got more aggressive towards other puppies that are bigger than him. He's totally fine with puppies that are smaller than him. But as soon as there's a puppy that's bigger than him he kinda wants to 'attack' them..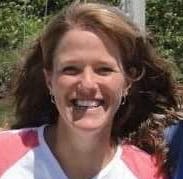 1611
Recommendations
Pugs can be tenacious little dogs, and Sparky may benefit from some obedience training. He may also benefit from being neutered, as he is getting to an age where testosterone may be a factor.
Add a comment to Sparky's experience
Was this experience helpful?
Coco
Rat Terrier
12 Years
0 found helpful
My 12 year old rat terrier hates-hates-hates her half sister, 10 year old rat terrier. She has always just ignored her but for the last 2 years, she has lashed out and attacked her for no apparent reason. It appears that she just lashes out when she doesn't want her near, not in response to food or anything else. When I reprimand her, she attacks me, biting at me or my clothing and bearing her teeth so much so that I can't get anywhere near her. I've tried medicating her but she will spit out any pill I give her no matter what it is hidden in. I'm now using a syringe which works some of the time. She does have arthritis. I'm done with this behavior and have considered trying to place her elsewhere or euthanasia because I can't trust her with my other dog and grandchildren. I am afraid of her some of the time.

I have a limited income so do you have any suggestions.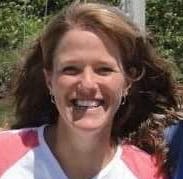 1611
Recommendations
Coco sounds like she could use a trainer. She has probably been displaying behaviors towards your other dog for years that went unnoticed, and they seem to be escalating. Re-homing her will probably not be successful if she is aggressive towards other dogs or people. If you do want to try to salvage the relationship that you have with her, your veterinarian will be able to recommend a trainer to work with you and the two dogs. It may not be as expensive as you think, and you may be able to enjoy her again.
Add a comment to Coco's experience
Was this experience helpful?
Roxy
Sprocker Spaniel
7 Months
0 found helpful
We have a 7 month old Sprocker pup that up until 5 months of age showed no signs of aggression.
The last couple of months have gone from being slightly possessive of items she knows she isn't allowed to just generally charging at us if she doesn't like being told to leave or to come back inside.
She has three walks daily, stimulated with a ball (favourite toy, only used on walks due to being possessive otherwise).
She goes to a walker one day a week and this week came back more aggressive towards us both, we thought possibly hormonal.
She is fine with everyone else, all comment on how she is such a nice dog and mostly alright with us, but when she snaps she snaps.
We have spoken to our vet and they say potentially hormonal but if not we are a bit lost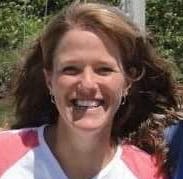 1611
Recommendations
Thank you for your email. It would be best to consult a trainer for Roxy, to get this behavior under control before it escalates. A trainer will be able to work with you, and her, and determine what is triggering this behavior. If you do not know of a good trainer, your veterinarian can recommend one for you. I hope that all goes well for her. She is young, and this behavior should be easily changed.
Add a comment to Roxy's experience
Was this experience helpful?
Finn
Shepherd mix
2 Years
0 found helpful
My dog Finn is a 35 lb shepherd/lab mix. He responds well to commands and is very friendly with all people and kids. His issue can be with other dogs occasionally. At the dog park, or on the street, he finds the occasional dog that he gets very aggressive with. Barring his teeth, lunging, and trying to herd them at the dog bark. If the other dog backs down, the situation is usually OK, but if the other dog reacts then a fight will ensue. How can I stop this behavior towards these dogs? It is not all dogs, as he also has lots of dogs he plays with frequently and likes most dog he meets. I adopted him when he was 6mo and he is almost 2 years now.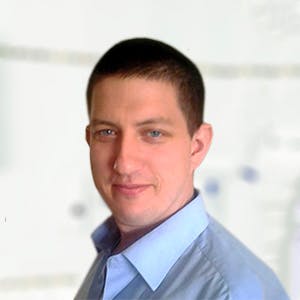 3320
Recommendations
Behavioural issues are never easy to resolve, and going over training and walking on a lead with a collar may be useful initially so that you have physical control of Finn. But in these cases, socialisation classes with a Behaviourist or Trainer can be useful to get Finn used to all kinds of other dogs and to address dominance or aggression issues with a Professional overseeing everything. The longer you leave this, the more difficult it will be to resolve. Regards Dr Callum Turner DVM
Add a comment to Finn's experience
Was this experience helpful?
Marley
Basenji
1 Year
0 found helpful
My 1 1/2 year old basenji mix likes to mouth my hands. He has since he was a puppy. Now that he is older the mouthing has become harder. At times when he is mouthing my hand he gets excited and plays a little rough. He also jumps on me when he wants to play. When I turn my back to ignore him, he will wrap his paws around me. He is very friendly with people and my parents. He can play rough at the dog park. Nipping, barking, and being vocal to instigate play. He is neutered and had had some dog training. I got him at 4 weeks old.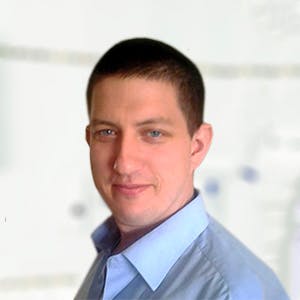 3320
Recommendations
It is a case of establishing boundaries and teaching Marley to stop, you should punish over excited behaviour by either placing him into another room or putting him in a crate if a firm 'no' or 'stop' doesn't work. If you are having trouble with aggression at the dog park, I would recommend you go for some training sessions before things get out of hand. Regards Dr Callum Turner DVM
Add a comment to Marley's experience
Was this experience helpful?
Whiskey
Blue Heeler
5 Months
0 found helpful
Added pups to our pet fan. We have a 14yr old yorkie that is a couch potato and rarely moves, a 12yr old yorkie Bella that has a bed under the coffee table and she mostly stays there but will occasionally jump up to lay on the couch. Our 1 1/2yr old heeler Lulu that we got at 6wks was getting rough nipping at Bella's legs and chasing and nipping and barking to get Bella to play. We then moved a bed under the table giving Bella a safe place escape and relax undisturbed. We would verbally command Lulu to leave it and redirect or tell her to kennel if she continued to harass Bella. Last October we added a 6wk old heeler boy and his sister to the home. Girl pup Winney lives with daughter except college breaks and weekends when both return here. Boy pup Whiskey is hubby's "that's my boy" and playmate to Lulu. At end of final set of puppy vaccine appt our Vet said pups can have surgery in Feb. Whiskey did have testicles dropped (he checked at our ask) and guesses Whiskey would be 50-55lbs as adult, passing Lulu. Last month mid-January was when I felt Whiskey behaviors were increasing. Began to cock his leg part time when urinating outside and "being mean" growling and biting Winnie in their play yard causing Winnie to yelp. (She would snap;nickname snapping turtle). Would take action thought was appropriate to verbal scold and intervene with distraction or removing one to play inside if they'd been outside playing or separate them fully in another room or crate one or take turns using playpen. When all 3 heelers were outside in play yard Lulu would rough house with Whiskey and Winnie would also want to play. Lulu reacted on a couple of occasions by biting Winnie and holding on. Winnie would yelp and urinate. While trying to remove Lulu from Winnie, Whiskey would grab and bite on Winnie's legs. Rule now is only two dogs in yard at a time unless third one is on leash and very briefly or in pet gazebo. So I now know I have to get issues taken care of with Lulu (places paw on me and nuzzles me and whines but I never knew what she wanted because I couldnt fix it and would tell her to shush if my loving on her wasn't what she wanted) and found she's got other behaviors to ID her as dominating. So more now onto Whiskey...I called the Vet and said Whiskey is cocking his leg and getting aggressive with his sister so his neuter date for 2/9 was changed to 1/15. He is now fixed but has had a few times he's gotten to paw up and mount Lulu (she's spayed). Last week Whiskey saw Bella go the long way around giving he and Lulu a wide berth. He went after Bella, bit her. I shouted at him as I was just on the other side of the coffee table and leapt up and got over to intervene. While I kneeled to get Bella to escape to safety yelling at Bella to "go" Lulu reacted and bit Whiskeys shoulder and held on. (I couldn't find other marks on Whiskey when I checked him) Whiskey yelped and urinated. Bella was examined and had a briefly bleeding puncture on the back of her neck. Whiskey was then leashed all week whenever he wasn't in his kennel. Now I am mega on guard when Whiskey is moving around the living room when any yorkie is moving or the cats moving about. whiskey used to simply arch the cats walk across the room but if Lulu leaves the couch to chase then so does Whiskey. She's his trigger? When we had no further alarms and two adults watching we took the leash off. Then Winnie arrived home for a Sunday evening last weekend and Whiskey began growling, barking and getting his hackles up (which I know doesn't mean automatically aggression). I took hold of Whiskeys collar and made him kennel where he continued to growl. Now Whiskey has been alert watching when Rags flails his legs when I pick him up to put him up on the couch. I had read that heelers can be prey driven, so I don't know if that is the given assumption when the yorkies are moving about and seems now Lulu is showing attention on Bella again, going to peek at Bella in her bed or following her.
I don't know if Whiskey is a prey driven heeler with dominance issues or aggressive issues. I do want him enrolled this week in basic obedience classes but I don't know how he would react with other dogs because he's not been socialized with dogs out of the home. If Whiskey is aggressive he can't attend. I Temperament, behavior curbing and aggression articles kind of get blended into one label so I don't know how alarmed I should be (buy a muzzle?) and if I need to have behavior evaluated in home, in an office, send him to offsite training that has a two week off leash obedience program using shock collar, so afterwards I could control if I need to immediately command him to leave it and react with shock levels if Whiskey doesn't respond or what...right now I can redirect him if he leisurely follows Bella from couch to bed. I know our super senior yorkie has a dim lifeline remaining and Bella at twelve years and starting seizures isn't a young lady and Whiskey at five months is a puppy still. One on one Whiskey is a sweet attentive alert and cuddly boy. I also want to be realistic in what red flags I am dealing with. Whiskeys "dad" says he is trying to be the leader of the pack/top dog and dominate his sister. Winnie's "mom" says studies show Whiskey and Winnie know each other as littermates/family. I say the breed itself could perhaps have charteristics and behaviors that don't blend well with three in the home and all three need an attitude adjustment alongside us.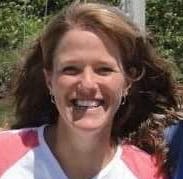 1611
Recommendations
Thank you for your email. I think, after reading your email, that it would be a good idea to have a trainer come in and work with all three dogs, and your family. They'll be able to evaluate how everyone interacts with everyone else inyour home, and give you ideas as to what might be going on and how best to work with each dog. Your veterinarian will be able to recommend a good trainer for you. I hope that everybody is able to get along with each other soon.
Add a comment to Whiskey's experience
Was this experience helpful?
Hudson
Golden Retriever
12 Weeks
0 found helpful
Hi, Ive had my golden retriever puppy for about a month now and he's 12 weeks old now. He is very mouthy and its hard for new people to pet him without him bitting them which I'm assuming is normal behaviour. However, he will growl and bite my arm harder sometimes when I pick him up, and has tried to bite my face before if he doesn't feel like being picked up. He does not like to be cuddles or restrained and when i take him to puppy socialization classes he does not tolerate being held in place. When i take him to socialization classes he does not like to play with other dogs and will show aggression towards them by biting and growling until the puppy runs away from him and trainers have had to put him in a time out. He will also resource guard certain bones/chews and growl and bite me if i try to pet him/take it. I've also noticed he has been humping me/my shoes since he was 8 weeks old I'm not sure if this is related. He always seems like he is anxious and won't sit still. Thanks for your help!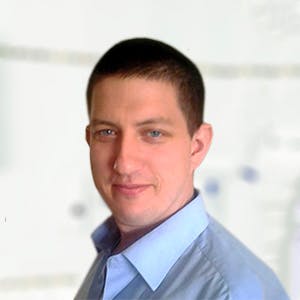 3320
Recommendations
Hudson is still young and needs to learn his place in the world, you need to take a firm hand and restrain him or place him in a time out whenever he shows signs of aggression; it is important to nip these issues in the bud now rather than letting them go on hoping he'll grow out of this behaviour. Discuss with the trainers at the socialisation classes about his behaviour as each dog is different and personalised advice is best. Regards Dr Callum Turner DVM
Add a comment to Hudson's experience
Was this experience helpful?
Weasley
Cavapoo
10 Weeks
0 found helpful
I got my new Cavapoo puppy, Weasley, last week, and he is now ten weeks old. He is slowly doing better with crate and house training with a few accidents still occurring (which is to be expected). However, I am worried about his aggression and need for dominance! He lunges at my face and bites my hands, arms, feet, hair, etc. I am hoping it is typical puppy behavior but the way he lunges at my face is quite concerning. I have tried redirecting him to toys for chewing alternatives which seems to help for a minute or two but he also humps my arms and hands when he gets near me. I mentioned this to my vet and he feels confident it is all related to establishment of dominance. He gave me tips to try curbing the behavior such as clamping down on his muzzle and saying a firm "No" when starts the humping. I have tried that only for him to bite down on my hand and growl. I have also tried walking away when he starts biting. I have had plenty of dogs in the past to know puppies will nip during play but Weasley's biting strikes me as being more aggressive than that. He can be quite loving after he FINALLY calms down but it takes a long time even after playtime to burn off a lot of his hyper energy. I love him and want to do everything I can to stop this behavior because I don't want anyone (including me) to get injured. Thank you in advance for any advice or guidance you can provide.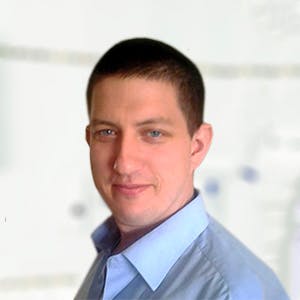 3320
Recommendations
Luckily Weasley is still very young and his behaviour is more malleable than an older pup. When it comes to dominance, you need to show you are more dominant and luckily you will be able to restrain him on his side holding his neck down and his hips; the goal isn't to hurt Weasley (make sure that all his four legs are pointing the same direction before holding him down) but to show than you are the stronger one in your relationship and you can immobilise him with ease, this may take a few attempts but keep holding him until he relaxes then get up and leave him there, if her moves put him back allowing him only to stand when you say so. I find this the best method personally, especially in young pups; but it is important to get this under control before this becomes more difficult to control. Regards Dr Callum Turner DVM
Add a comment to Weasley's experience
Was this experience helpful?
Chewie
Pit bull
2 Years
0 found helpful
Hey There,

Back in April of 2017 I adopted my first pooch, Chewie! He's a brindle pitt mix. Since I adopted him he was fine at our first apartment (it was very small) and when we moved to the house, he slowly became a tad more aggressive. We did introduce to new dogs into the house, the first dog is a female and they had a few spats over a two week span but after that they are like best friends now. About a month later my roommate brought his dog to the house for a few months, it was a Rottweiler and a male. This dog probably was not the best trained dog as a puppy, he tends to growl and bark a lot while playing. After about 2 weeks, I noticed bite marks on Chewie's chest area and front paws. We finally caught them in the act and it seemed to be Chewie starting the issues, as he would growl near his food bowls or cage if the rottweiler came near or if they were outside chasing a squirrel up and down the fence they would get into a fight eventually over who was in front (I'm assuming this is all dominance). All of this behavior is 99% of the time directed at dogs, the only "aggressive" behavior shown towards a person, is if a new person comes into the house and does not greet Chewie he will mouth/nip the back of their ankles if they keep walking past him. I have read up a bunch and I do see that brindle's have a long history of being bred aggressively or to be fighting dogs? That is what I saw a lot of on a google search. My main question is does this require some type of doggy-school or can I curb this myself by just paying a lot more attention?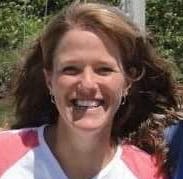 1611
Recommendations
Thank you for your email. Given that it sounds like he is becoming a little more aggressive the longer that you have had him, it would be a good idea to talk to a trainer and have them work with him, and you, to curb this behavior before it escalates. He sounds like a lovely otherwise, and hopefully with a few training sessions you will be able to recognize his behaviors and have tools to use to stop it. Your veterinarian can refer you to a good trainer. I hope that everything goes well for Chewie!
Add a comment to Chewie's experience
Was this experience helpful?
Clay
Pit bull
2 Years
0 found helpful
I have a two year old pit bull that I was fostering and now I have adopted him. We have had him in our house since he was a puppy.we have 2 smaller dogs and 2 other his size dogs. Clay has started showing aggressive behavior to our other male dog. Clay has Rudy scared to death now and Rudy is nervous around Clay.it seems to always happen when I pull in the driveway or when I'm cooking in kitchen. Last night my shiu zu was sitting in kitchen with my daughter making her supper plate when all of a sudden clay grabbed the smaller dog and he bit her on the head. Thank God it didn't require a vet visit, he has never did something like this before.
Clay is really aloving sweet dog but I can't tolerate his behavior.
Any suggestion please help. I love this dog and all my dogs.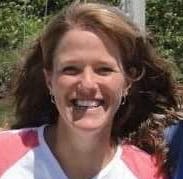 1611
Recommendations
Thank you for your email. I'm not sure if Clay is neutered or not, but that would be the first thing on my list for this behavior. Because he is such a big, strong dog, it would be best to have a trainer work with him, as soon as possible. Your veterinarian will be able to give you a referral for a good trainer in your area, and it would be preferable to have a trainer that will come into your home so that they can observe Clay's behavior as well as the rest of the family, as it will help them identify any trigger that might be occurring. I hope that you are able to change this behavior quickly.
Add a comment to Clay's experience
Was this experience helpful?
Millie
Cross breed
9 Years
1 found helpful
This is going to be a fairly long post – sorry but I would like to know what you think about my situation, it is really causing me a lot of problems and I need help!

I have a 4 year old Labrador whom I have had from 5 months of age and taken through 3 grades of gundog training, I do not want him to learn the following behaviours.

Last October, I adopted a mixed breed female age 9 years from my brother in law who emigrated. They rescued her from a rescue centre aged about a year, so had her about 8 years. We do know her and she knows us. I have always had a bit of an issue with how they brought her up, for example, if we were sitting in a pub together, she would whine for attention and bark at any other dogs who came in. They then started giving her biscuits to distract her, but at the wrong time ie rewarding the behaviour. This was their first dog and I get that they didn't understand, but even when I explained, it was not stopped. They did anything to stop the immediate behaviour. Another example is when walking along a canal path, she would be perhaps quarter of a mile ahead – seriously! With no recall. I will list the behaviours that are causing me sleepless nights (in no particular order)

Lead Pulling

No recall

Not staying within a reasonable distance of me when off lead

Scavenging for ANYTHING edible, also eats poo of any description, dog, cat, fox etc

Jumping up at anyone, for attention, even if she doesn't know them and they are just passing by.

Pawing, whining and shoving her face under your hands etc for CONSTANT attention

Will sit but will not stay

Empties bins and eats the contents

Barks and growls at other dogs then whines/grumbles when told NO

Growls at my other dog if he gets too close, ie if they pass in a doorway

Growls at my other dog if I am sitting with her and he comes to sit with us

Snarled at me and bared her teeth when I tried to coax her outside for a night time pee

Whines/grumbles when asked to sit or lie down

Insists on sleeping on my pillows when I am not in (I know I can close the door)

Is always alert and jumps up and barks at noises or people, dogs etc. Never chills out

Whines at me in the mornings for her breakfast

Growls at my other dog if he walks past her when she is chewing a bone

She is unsociable with other dogs. She will avoid them and will not interact, but apart from barking and growling in close proximity has not shown other aggression.

My sister and I tend to walk our dogs together. She has 2 labs. When out, the three labs play together but Mollie runs off to scavenge and when in woods etc we rarely see her.

I am aware that a lot of these are learned and self rewarding behaviours

I can keep her on a lead, though she really does pull and will not wear a halti etc (I don't like them either but was hoping for an easier short term fix until the lighter nights come)

Obviously, she is an intelligent dog, but how do I curb all these behaviours? Is it mostly as simple as taking the role of protector away from her?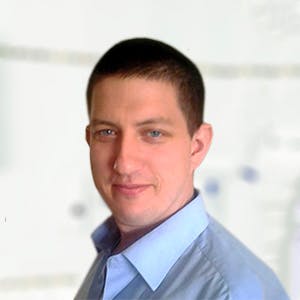 3320
Recommendations
You seem to be responsible dog owner and are aware of the principles of dog training, discipline etc… which make responding to this question more difficult. All the behavioural issues are learnt behaviour which as you know after eight years (83% of her life) will be a monumental task to put right. Whilst the whining and not staying close are problems, I am more concerned with the aggression you have mentioned; there are unfortunately no quick fixes and will require commitment on your side to do as best as possible to bring her into line. Walking with her on a lead is your best option to have control and to give immediate correction, given the circumstances and years of negative reinforcement you should consider some residential training or similar to lay a good foundation for further training. Regards Dr Callum Turner DVM
Add a comment to Millie's experience
Was this experience helpful?
Pup
terrier
8 Years
0 found helpful
My partner has an 8yr medium-sized male terrier (we think?) Lately he's been showing a great amount of DA although all the signs were there: sitting on our feet, standing on us, barking and lunging at other dogs, growling at kids. He actually sounds more aggressive than he really is, although everything mentioned reigns true. Recently he snarled, growled and attempted to bite me as I tried to advance him up the stairs to bed. That was the last straw. I disciplined him to show him who's "boss" however I feel that made the situation worse. His behavior's been reinforced for years but will not be tolerated by me. I have to live with this dog. How do I train him to NOT behave that way?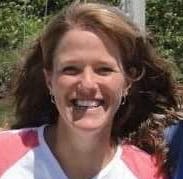 1611
Recommendations
Thank you for your email. You're probably right, amd his behavior has probably been subtlety reinforced for years. The best thing to do is a trainer to work with him, an d with you. His behavior sounds like it needs to be corrected before it continues to escalate, and a good trainer will be able to identify triggers and teach you both how to interact more positively. Your veterinarian will be able to recommend a good trainer in your area. I hope that everything goes well for Pup.
Add a comment to Pup's experience
Was this experience helpful?
Tucker
English Springer
2 Years
1 found helpful
Our two-year-old English Springer Spaniel has always been a bit aggressive toward other animals and has been on Fluoxetine for several months, which seemed to be helping. However, within the past week, he has started to bark, growl, and bare his teeth at my husband every time he walks into a room that I am in. We have started keeping him off the couch and bed, and feeding him after ourselves to emphasize that he is below us in the pack; however, this has not helped. We are at our wits end and afraid this is going to progress into actual biting. Help!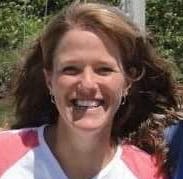 1611
Recommendations
Thank you for contacting us today about Tucker. I'm sorry that he is displaying this behavior. Since I don't know very much about his history or environment, it is difficult to comment on how to change this behavior, but i would strongly recommend a couple of things. First, he should be seen by your veterinarian to make sure that he doesn't have any health problems that you may not be aware of. If he is healthy and has no obvious problems, it would be a good idea to have a behavioral trainer work with Tucker to resolve this before it progresses. Your veterinarian will be able to recommend a good trainer that will work with him in your home so that they can see him in the environment in which he displays the behavior. For whatever reason, your husband triggers that reaction in Tucker, and the behavior needs to be changed. I hope that he responds well to training, and that he is generally healthy.
Add a comment to Tucker's experience
Was this experience helpful?
Oscar
Dachshund
5 years
0 found helpful
We have in our household a 9 year old Great Pyrenees, a 5 year old not neutered dachshund named Pound Cake and a 10 month old female, Ruby, who is not spayed. I have a newly adopted 5 year old dachshund Oscar who is showing aggressive behavior, growling and teeth baring at our other 5 year old dachsund, Pound Cake. Oscar was neutered. It progressed to where we have to keep them separated entirely. He will growl on the other side of the door even. The first 3 days were ok, but then things changed. This happens when I am around. When I am not home, my husband keeps the dogs separated as well. I cannot find info about how to teach Oscar that Pound Cake is not a threat. One time the growling intensified to wheere I got nipped on my toe trying to keep Oscar away from Pound Cake so there was no actual fighting. What should I do?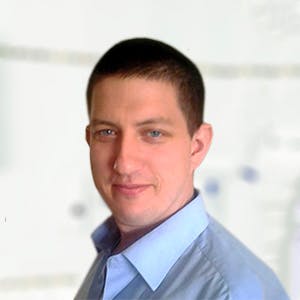 3320
Recommendations
When Oscar shows aggression you need to pick him up and lay him down on his side applying enough pressure on his neck and hips so he cannot get him but don't hurt him. This will show Oscar that his behaviour isn't wanted and you are the one in control, you may need to do this a few times before it sticks but he should pick up the message. If you are still having issues you should consult a Behaviourist. Regards Dr Callum Turner DVM
Dr. Turner,
I am surprised and disappointed that you seem to be advocating that these owners practice dominance rolls. Science has debunked the idea that aggressiveness in dogs is an attempt at being "alpha dog," and numerous professional veterinary and canine behaviorist organizations have disavowed use of the dominance roll.
Your recommendation is irresponsible and poorly-informed.
Add a comment to Oscar's experience
Was this experience helpful?