Stomach and Intestinal Inflammation in Dogs
Stomach and Intestinal Inflammation in Dogs
Written By hannah hollinger
Published: 02/09/2016
Updated: 01/13/2022
Veterinary reviewed by Michele K.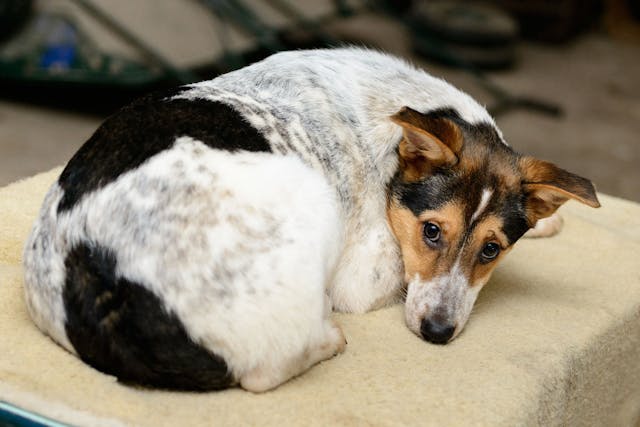 What is Stomach and Intestinal Inflammation?
Inflammation is often the body's response to an infection. Over the short term, it can rid cells of bacteria and disease, but kept up indefinitely, chronic inflammation creates its own problem. Inflammatory responses can be triggered in a dog's stomach and intestine, sometimes in response to an actual infection, sometimes in response to a food or allergen, and occasionally due to a hereditary weakness. Once triggered, these responses can self-perpetuate to some degree since inflamed mucosa become even more sensitive to allergens. The result may be prolonged symptoms of digestive upset without an obvious cause. The problem can sometimes be alleviated by a change in diet. Severe cases may need medication to reduce the animal's autoimmune response.
Inflammation of the stomach and intestine can cause acute and chronic symptoms of digestive upset. Long term conditions will put stress on a dog's system and undermine overall health. A number of veterinarian defined diseases create this condition, including gastritis and inflammatory bowel disease.
Stomach and Intestinal Inflammation Average Cost
From 367 quotes ranging from $300 - $6,000
Get a free pet insurance quote in less than 60 seconds!
Easily compare quotes from the most trusted pet insurance companies in the United States.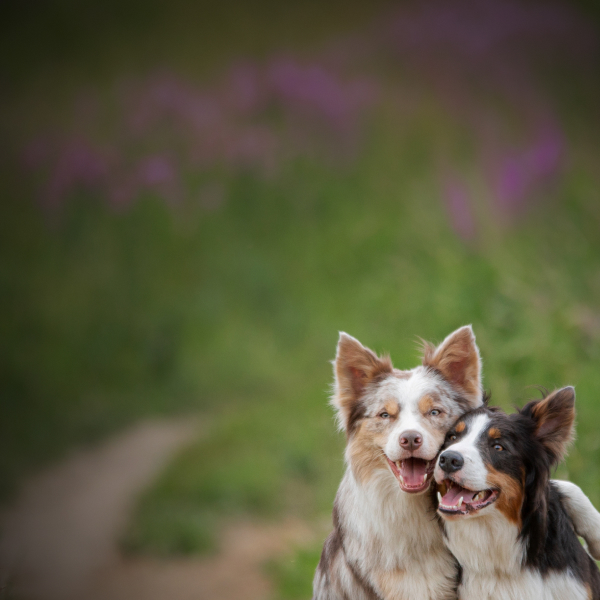 Symptoms of Stomach and Intestinal Inflammation in Dogs
Frequent vomiting is a symptom which may contain the following:
Undigested food
Fresh blood
Digested blood that looks like coffee grounds
Froth
Bile
Other signs which may present are:
Diarrhea often with blood
Dark tar-like feces that contains blood (melena)
Straining to pass mucus covered feces
Weight loss
Lack of appetite
Abdominal pain 
Types
Inflammation can occur at almost any point along the gastrointestinal tract. Most forms of inflammation can be either short term or chronic.
Acute gastritis - short term inflammation of the stomach that results in vomiting of blood, bile or undigested food
Chronic gastritis - results when the vomiting has persisted regularly for more than a week and cannot be attributed to an isolated cause like food poisoning
Eosinophilic gastroenteritis and Lymphocytic- plasmacytic gastroenteritis - severe forms of chronic gastritis which occur when eosinophil, or lymphocyte and plasma cells infiltrate the gastric mucosa
Chronic atrophic gastritis - a form of chronic gastritis characterized by thinning of the mucosa, gastric gland atrophy and infiltration of mononuclear cells
Chronic hypertrophic gastropathy - a rare form of chronic gastritis in which inflammation constricts the muscles and reduces gastric outflow
Inflammation of the large intestine or colon - inflammation of the colon can be short term or long term, like gastritis. It is more likely to present bowel symptoms such as diarrhea and blood or mucus in the feces, than vomiting
Eosinophilic enterocolitis and Lymphocytic-plasmacytic enterocolitis - similar versions of these gastric diseases in the colon.
Granulomatous enteritis - a rare condition in which long term inflammation narrows the bowel opening
Inflammatory Bowel Disease (IBD) - a diverse group of long-term inflammatory diseases including chronic forms of gastritis and colon inflammation where the mucosa on the walls of the gastrointestinal tract are infiltrated by immune-system, antibody cells
Causes of Stomach and Intestinal Inflammation in Dogs
Short term inflammation can often be attributed to poisoning, bad food or even overeating. Some possible causes of long term inflammation include:
Allergens to chemicals in processed food
Allergic reaction to a medication
Unknown bacterial or parasite infection
Hyper-immune response originally triggered by an allergen or infection that has become self-perpetuating
Defective lymphoid tissue
Genetic predisposition- some breeds are considered more likely to develop long-term inflammation including Norwegian Lundehunds, German Shepherds, Yorkshire and Wheaten Terriers, Basenjis, Boxers, English Bulldogs, Irish Settlers, Rottweilers, Chinese Shar-Peis, and Cocker Spaniels
Psychosomatic factors
Idiopathic (unknown)
Diagnosis of Stomach and Intestinal Inflammation in Dogs
Diagnosis of inflammation is often a system of elimination. There are many known viral and bacterial infections which cause vomiting, including canine parvovirus, so the veterinarian will first try to eliminate these as a possibility. Radiographs and ultrasound might be necessary to help with the diagnosis.  Complete blood work will usually be taken. This often shows deficiency from constant vomiting and poor nutrition absorption, but if no other abnormalities are present it can rule out other conditions. Urine and feces tests can help to eliminate some known diseases.
The veterinarian may recommend an endoscopy or a colonoscopy to evaluate the state of the mucosa on the gastrointestinal walls. Biopsies are usually taken during these procedures to evaluate the cells at a microscopic level. Both of these procedures are somewhat invasive and will require an anesthetic. Your dog will also have to fast for several hours. Exploratory surgery is another option to ascertain the extent of the inflammation on the walls of the stomach or intestine. 
All the information you can give the veterinarian regarding the type and frequency of the symptoms as well as when they first started will be important in making an accurate diagnosis.
Treatment of Stomach and Intestinal Inflammation in Dogs
Most dogs will be given medication to aid with the vomiting symptoms. Antacids and anti-inflammatory drugs are also commonly prescribed. Fiber is often added to the diet for dogs with colon inflammation. This can be effective for short term problems, but long term issues will often return.
Changing your dog's diet is usually the first treatment for chronic inflammation. You may need to withhold food for several days, and start your dog back eating on the "novel protein diet." This involves feeding your dog a type of protein he has never eaten before such as duck, or even kangaroo in order not to immediately retrigger the same allergic response. The veterinarian may also give you hydrolyzed protein, which has been specifically designed to minimalize the chance of an allergic reaction. Starting with the novel protein, you will slowly add elements back into your dog's diet. If the symptoms start again, you will know what specific food triggered it, and you may be able to find a substitute.
If diets are unsuccessful, several medications can help reduce long term inflammation of the stomach and intestine. An immune suppressant, cyclosporine, is one common choice for limiting the auto-immune response and reducing inflammation. The steroid prednisone is also effective, and some veterinarians are turning to a dog adapted from of CellCept, the drug which is given to humans to avoid rejection of a new organ after a transplant. 
Worried about the cost of treating your pet's symptoms?
Pet Insurance covers the cost of many common pet health conditions. Prepare for the unexpected by getting a quote from top pet insurance providers.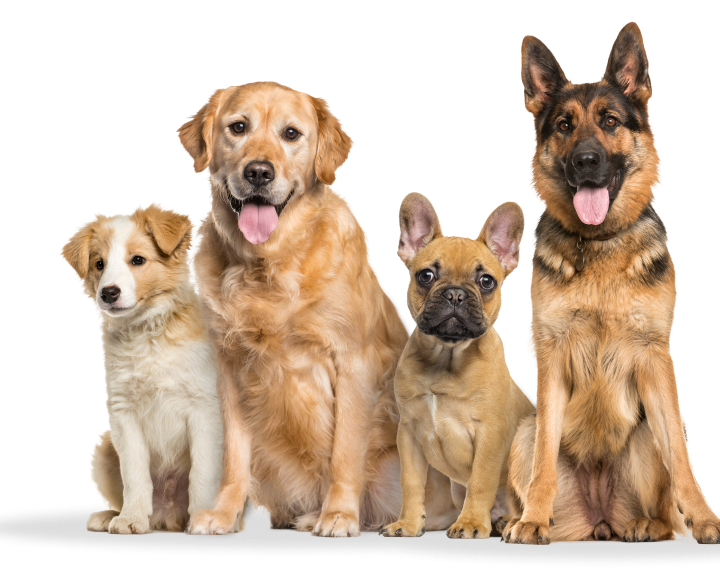 Recovery of Stomach and Intestinal Inflammation in Dogs
Inflammation of the stomach and intestine isn't usually dangerous or life threatening, but it can cause your dog a lot of misery. Follow the veterinarian's advice and stick strictly to any dietary program. This may be difficult at times, especially when it requires withholding foods your dog loves, but it can be important for his recovery. In some cases your dog may be able to return to a more normal diet once the triggering factor is found; in others, you may have to manage his diet for some time. If the veterinarian prescribes a long term medication, check the side effects and try to give the smallest effective dosage.
Stomach and Intestinal Inflammation Average Cost
From 367 quotes ranging from $300 - $6,000
Top
Stomach and Intestinal Inflammation Questions and Advice from Veterinary Professionals
Rottweiler
Huggie
3 Years
0 found this helpful
0 found this helpful
My pet has the following symptoms:
Blood In Diarrhea Lathargy
Not Interested In Food Or Water
Help My 3 yr old Rottweiler he has been pooping not normal its diarrhea with blood in it his. pooped like 4-6 time today he's relatively:Update now it getting worst but he doesn't want to eat or drink and hes lethargy I can't tell what's wrong with him
---
Answered by Dr. Michele K. DVM
There are many reasons that this might be happening with Huggie, but since it doesn't seem to be getting better, it would be best to have him seen today by a veterinarian, as they can examine him, see what might be happening, and get him any treatment that he might need.
Aug. 26, 2018
Updates he is now eating and drinking again their is no more bloody diarrhea thou the poop is a little mushy and he's acting normal again what could it be then
Aug. 29, 2018
Huggie's Owner
Was this question and answer helpful?
Yorkie mix
Fenty
7 Months
11 found this helpful
11 found this helpful
My pet has the following symptoms:
My 7month old Yorkie/ Maltese Mix Fenty weighs about 4lbs and has been sick for about two weeks now eating much and barely drinking water. I've taken her to the vet three times. The first time I took her in because she was throwing up yellow bile and excessively and she had diarrhea. They did x-rays and said they didn't find anything alarming besides that her intestines looked swollen but they didn't seem worried and gave her subQ fluids, cerenia injection and send her home with metronidazole and FortiFlora for 5days. On the 3rd day after our visit she threw up again though her pop looked normal and she no longer had diarrhea so I took her in to have blood work done. They injected fluids again and B-12 she slept for most of the afternoon but got up like 7hrs later wanting play, ate her kibble, drank a little bit of water and was acting like her normal self. The follow day the vet calls me and tells me everything they tested for was normal and to continue to give her the metronidazole and see what happens. The following day she started to loss her energy again, she wouldn't eat or drink water, she wasn't herself so the vet recommended an ultrasound. Yesterday they did the ultrasound and said they found irritation of the stomach and intestines again they gave her guilds and cerenia and prescribed another 5days of metronidazole. I read the discharge paperwork and the diagnosis says gastroenteritis small but normal adrenal glands. And they recommended I make her an appointment another doctor for further diagnostics such as ACTH and GI Panel. I'm scared that one I'm over medicating her and two all these vet visits are stressing her out. I'm not sure what I should do. I feel so helpless and I don't want to keep putting my baby through tests I'm scared her little body cannot handle it. Please help.
From the treatment described in your question, I wouldn't be concerned about over medicating as your Veterinarian seems to be giving metronidazole which will cover some bacterial infections and some protozoal infections and is a common treatment in cases of unexplained diarrhoea and gastroenteritis. I would recommend you visit the other Veterinarian for follow up to see if there are any other issues; it is important to get to the bottom of a diagnosis, even if it is stressful because you need to think about the long term. Regards Dr Callum Turner DVM
Aug. 18, 2018
Was this question and answer helpful?
Stomach and Intestinal Inflammation Average Cost
From 367 quotes ranging from $300 - $6,000
Get a free pet insurance quote in less than 60 seconds!
Easily compare quotes from the most trusted pet insurance companies in the United States.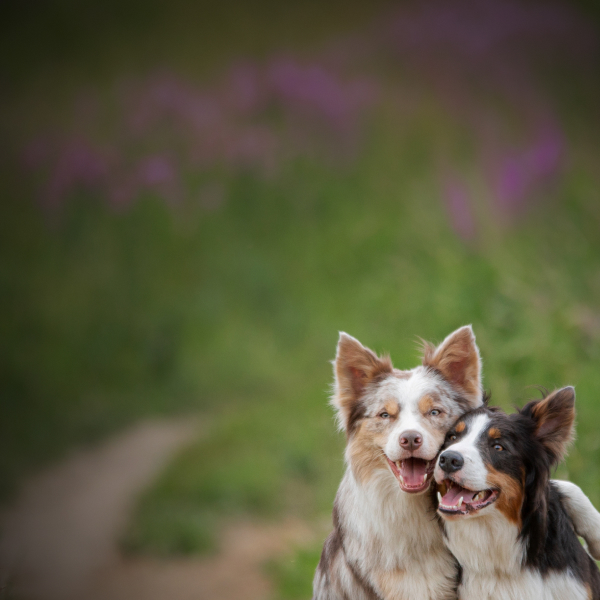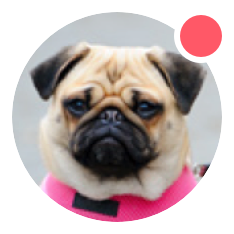 Need pet insurance?