What is Gorilla Glue Poisoning?
Gorilla Glue is one of the first polyurethane glues available to the general public and is present in many households. The sweet smell and taste of this and other polyurethane glues can be an attractant to your canine companion. When this glue reaches the gastric juices in the stomach a volatile reaction happens and the glue expands as foam and then hardens. The resulting obstruction cannot generally be ejected by vomiting and requires surgery to remove.
Gorilla Glue is a polyurethane glue, which can expand and harden dangerously if ingested. If your pet ingests any polyurethane glue you should take your canine into the veterinarian's office.
Gorilla Glue Poisoning Average Cost
From 25 quotes ranging from $200 - $500
Symptoms of Gorilla Glue Poisoning in Dogs
Gorilla glue, like other polyurethane glues, reacts strongly to the presence of stomach acid. When the two combine the glue expands into a large amount of foam, then hardens. The effects, which in some cases take place in an hour or less, can be catastrophic for anything that swallows even a small amount of the adhesive. 
Abdominal pain
Coughing
Distended stomach
Excessive drooling
Loss of appetite
Pawing at mouth
Retching
Vomiting
Types 
There are several brands of glue that have polyurethane based products in their line-up. Most of these companies have several varieties of polyurethane adhesive. Polyurethane is used in several varieties of glue as well including wood glue, construction glue, foaming glue and hot melt glue. 
3M
DAP
Elmer's
Excel Glue
Franklin Titebond
Gorilla Glue
Liquid Nails- Rhino Ultra Glue
Loctite
Surehold        
V-Tech
Top
Causes of Gorilla Glue Poisoning in Dogs
The polyurethane based products can taste sweet, making them attractive to your pet. Steps you can take to keep your pet safe from ingesting this product include:
Clean spills promptly and thoroughly
Ensure that handymen, contractors, and other workers around your home and yard are being cautious with their adhesive products or remove your dog from the area while they are working
Keep the glue in a sturdy lockbox, in a secure cabinet or drawer, or a sturdy elevated shelf
Keep your dog away from your work area when working with polyurethane adhesives
Top
Diagnosis of Gorilla Glue Poisoning in Dogs
The health background, dietary habits, access to garbage or potential toxins, oral medication and current symptoms are all likely to be covered when you first go into your veterinarian's office. A physical exam will be performed with particular attention to the stomach and abdomen area. The mass in the stomach is likely to be palpable as the glue expands very quickly once exposed to the gastric juices. There is often a chemical odor to the breath as well if it was ingested and irritation to the skin or mucosa is often visible. If the ingestion of the glue wasn't witnessed a complete blood count, biochemistry profile, and urinalysis may be recommended for analysis based on the symptoms. Vomit will show no evidence of the glue itself as the glue balls up in the stomach and is unable to be ejected by vomiting. X-ray or ultrasound imaging will probably be recommended to get a clearer of the shape and size of the mass.
Top
Treatment of Gorilla Glue Poisoning in Dogs
Ingestion
Inducing vomiting is not recommended if your pet has ingested polyurethane glue, including Gorilla Glue, and activated charcoal can increase the likelihood of aspiration. Treatment of ingestion of polyurethane glue, therefore, usually involves surgery along with the administration of gastroprotective medications. 
Eye
Rinsing continuously with saline or water often corrects general eye irritation from the glue but separation under sedation may be required if lashes have adhered to the skin. Topical medications may be given in the event of physical damage to the corneas. 
Skin
Clipping of fur around the glue and cleaning of the area with warm soapy water is usually sufficient to treat skin exposure. 
Ear
Polyurethane glue has been known to expand in the moisture of the ear canal and a hydrogen peroxide or acetone solution and a cotton swab is likely to be required to remove the obstruction. The ear will then be flushed with water or saline.
Top
Worried about the cost of Gorilla Glue Poisoning treatment?
Pet Insurance covers the cost of many common pet health conditions. Prepare for the unexpected by getting a quote from top pet insurance providers.
Recovery of Gorilla Glue Poisoning in Dogs
After any surgical operation, it is important to keep the site clean and free from dirt and debris. You will need to keep your pet from interfering with the site of the operation, and examine it regularly for swelling, bleeding or pus. Keeping the recovering patient in a calm and quiet environment will help speed healing, as will having appropriate food and water within reach of them.  Specialized feeding and care instructions may be given by your veterinarian to facilitate healing to the incision. Antibiotics are often required to prevent infection and the full course should be taken as prescribed by your veterinarian, and pain medications will be prescribed as needed.
Top
Gorilla Glue Poisoning Average Cost
From 25 quotes ranging from $200 - $500
Top
Gorilla Glue Poisoning Questions and Advice from Veterinary Professionals
Greyhound
Seven Years
1 found helpful
1 found helpful
I could hear my girl chewing on something from another room, it couldn't have been more than a few minutes. I went in search of her and found her chewing on the closed (cap on) cap and nearly empty bottle of Gorilla Glue. She didn't breach the cap or the bottle. So I don't think she ingested the glue. But here we are a day later, and she has diarrhea. No blood in the stooI. Will make a vet appointment as soon as they open, but she doesn't have any of the symptoms described in this article. Just diarrhea. Could she have ingested the chemical somehow by chewing on the bottle cap?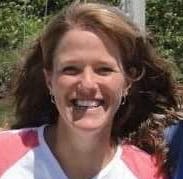 Dr. Michele K. DVM
1 Recommendations
Thank you for your question. The danger with Gorilla glue ingestion is that the glue hardens in the GI tract, which I can't see happening if she didn't eat any. She may have a mild case of GI upset, and you might be able to help by feeding her a bland diet of boiled white chicken and boiled white rice for a few days. If that does not help, or she starts vomiting, or is lethargic or has a loss of appetite, then having her seen by your veterinarian right away would be best. I hope that all goes well for her!
July 28, 2020
Was this experience helpful?
Jack
Rottweiler
1 Year
0 found helpful
0 found helpful
My dog chewed on a bottle of gorilla glue. It was new and looks like he didnt get much of it. He had some dried on his chin He is a 90 lbs rottie. Will he be able to pass it himself or will he need surgery?
June 16, 2018
Jack's Owner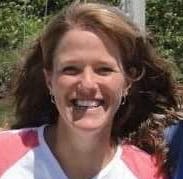 Dr. Michele K. DVM
0 Recommendations
Gorilla glue does not pass easily through the GI tract, and usually does require surgery, depending on how much he ate. The best thing to do would be to have him seen by a veterinarian, and probably have x-rays to see where the mass of glue is, and if it is causing any problems. If he ate a very small amount, it may pass, but that glue congeals into a mass in the stomach.
June 16, 2018
Was this experience helpful?
Gorilla Glue Poisoning Average Cost
From 25 quotes ranging from $200 - $500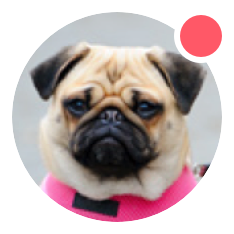 Need pet insurance?