What is Calcium Supplements Poisoning?
Cases of calcium supplements poisoning most often result when a canine family member discovers a supply of human calcium chews. As palatable to dogs as they are to people, our pets can ingest a large number of these chews, wrappers and all which can result in a case of toxicity. Vitamin D3 is usually included in supplements because it aids in the absorption of the calcium, allowing for the body to increase stores. Excessive amounts can cause symptoms like vomiting, gastrointestinal irritation, and thirst. Pets who have existing kidney issues, as well as young dogs, are more at risk of toxicity from eating calcium supplement chews. Some pet owners also choose to supplement their pet's diet with calcium; this is generally not necessary if proper food is the mainstay of the diet. Care must be taken to not overdose a pet in this way as well.
Calcium supplement poisoning in dogs can occur when a canine ingests a large amount of this product; for example, in the form of non-prescription calcium chews taken by people as an aid to boost their calcium. Toxicity from the consumption of excessive amounts of Vitamin D3, as well as elevated blood calcium levels, can result.
Calcium Supplements Poisoning Average Cost
From 57 quotes ranging from $500 - $2,000
Symptoms of Calcium Supplements Poisoning in Dogs
Calcium supplements poisoning can result in effects as serious as kidney failure. Other dogs will experience a mild stomach upset. The level of toxicity will depend on the age and size of the dog (in comparison to the amount ingested), as well as the state of the kidneys at time of exposure.
Ingestion of chews
Hypercalcemia
Blood in the urine
Blood in the stool
Nausea
Abdominal pain
Dehydration
Tremors
Rapid breathing
Collapse
Vitamin D Toxicity
Increased thirst
Increased urination
Depression
Loss of appetite
Vomiting
Lethargy
Weakness
Types
Calcium supplements can lead to toxicity if too much of the chews are eaten. The brand most pet owners may be aware of is Caltrate; other brands are Viactiv and Nature Made. Some products with added calcium and Vitamin D which could also be palatable to your dog are Tums tablets and Citracal gummies.
Top
Causes of Calcium Supplements Poisoning in Dogs
Calcium absorbed in the chewable supplements is increased when Vitamin D3 is added
Chews and other forms of supplementation can contain both vitamins D and K
Pet owners who feel calcium addition is needed must speak to their veterinary caregiver for advice and verification of the need
Calcium chews are often chocolate flavored; chocolate can be poisonous though most chews contain only enough chocolate to make your dog very sick
Excessive calcium causes electrolyte changes
The blood may have high calcium levels
Kidney damage can be acute but can lead to chronic kidney disease
Puppies and dogs with previous or concurrent kidney issues will be predisposed to poisoning
The heart and gastrointestinal tract can be affected
Vitamin D3 is absorbed by the gastrointestinal tract increasing serum calcium levels and the kidney cannot eliminate or regulate it
If a dog eats a lot of calcium chew wrappers there is a chance of obstruction
Top
Diagnosis of Calcium Supplements Poisoning in Dogs
If you suspect that your pet has consumed a large number of your calcium supplement chews or tablets, or if you have been adding supplements to his diet and notice that he is drinking excessively, is lethargic, or seems depressed, these signs along with other behavioral changes indicate that your dog should be seen by the veterinarian. If you have the calcium supplement packaging available bring it along to the clinic as the more information provided to the veterinary team, the better.
Clinical signs like frequent urination, information provided by you as to your pet's history (previous illnesses, current medications, or knowledge of intake of supplements), and a physical examination will all add to the quick diagnosis by the veterinarian. Blood tests such as serum chemistry may reveal elevations in the blood of BUN (blood urea nitrogen), calcium, and phosphorous. Kidney function can also be evaluated by blood tests like complete blood count (to look for anemia) as well as urinalysis to verify the urine concentration.
Top
Treatment of Calcium Supplements Poisoning in Dogs
The treatment steps will be contingent on the severity of the toxicosis. What type of supplements were eaten, how much extra vitamin D3 and K are contained in the tablets, chews, or powder, and the severity of the signs will all be determining factors in the steps the veterinary team will take to treat your canine companion. If the signs of toxicity are relatively mild, blood tests are within normal ranges, and your dog appears stable, he may be sent home with instructions for you to monitor him for changes in behavior or health condition.
In more severe cases of poisoning, such as in the case of hypercalcemia or kidney trouble, the veterinarian may need to commence more intensive treatment. The veterinary team may induce vomiting (which could bring up chew wrappers) or perform gastric lavage to flush out the stomach. Fluid therapy via intravenous could be needed; this may also include medications to promote a bowel movement, increase urine production, ease nausea, and stabilize blood calcium levels. Blood markers, electrolyte levels, and kidney and liver function will be monitored because all must be normal before your pet can be released from the hospital.
Top
Worried about the cost of Calcium Supplements Poisoning treatment?
Pet Insurance covers the cost of many common pet health conditions. Prepare for the unexpected by getting a quote from top pet insurance providers.
Recovery of Calcium Supplements Poisoning in Dogs
Most simple cases of calcium supplement ingestion will end in a positive way as long as the situation was treated as needed. If the poisoning resulted in kidney damage, the prognosis will depend on the extent of the damage and your dog's response to the treatment. When you bring your furry family member home, keep an eye on him and provide a restful place for him to sleep. Keep food, supplements, medications, and household products out of reach of children and pets.
Top
Calcium Supplements Poisoning Average Cost
From 57 quotes ranging from $500 - $2,000
Top
Calcium Supplements Poisoning Questions and Advice from Veterinary Professionals
Boston Terrier
One Year
20 found helpful
20 found helpful
Ate most of a calcium (650 mg) + vit D (12.5 mcg) chew. No signs of distress. Dog is 21 lbs.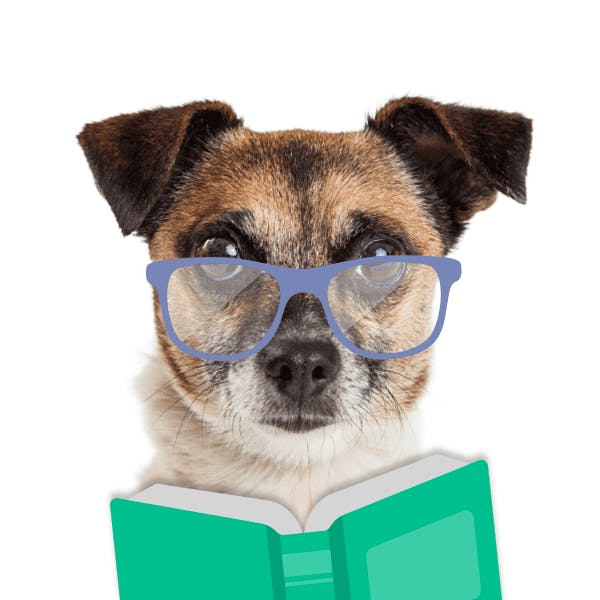 Dr. Linda S. MVB MRCVS
20 Recommendations
Assuming it was ONE chew that was eaten, there should be no risk. The calcium would not cause harm at this low dose. Vitamin D becomes toxic at doses of 0.1mg/kg or more, so he would have had to eat 1mg of Vit D (rather than the 0.0125mg he ate). All should be fine as long as your dog is healthy and not suffering from underlying issues such as kidney disease. Watch for the development of any signs but we should not see any. Do call your vet if you have any concerns.
Oct. 28, 2020
Was this experience helpful?
Yorkshire Terrier
Three Years
4 found helpful
4 found helpful
She is not showing any symptoms but VERY WORRIED since she is about 6 pounds and ate just one Vitafusion Calcium gummy and one Vitafusion B-12 gummy.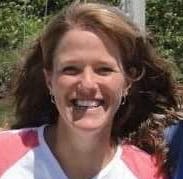 Dr. Michele K. DVM
4 Recommendations
Thank you for your question. Vitamin B is not a fat soluble vitamin, and she should urinate any excess out. Calcium can be toxic at excess levels, however. Since she is so small and I do not know the amount of Calcium in the gummy, it would be best to contact your veterinarian or a Pet Poison Hotline, and give them her weight and the amount of Calcium in the chew. They will be able to tell you if you need to worry or what actions may need to be taken.
July 20, 2020
Was this experience helpful?
Calcium Supplements Poisoning Average Cost
From 57 quotes ranging from $500 - $2,000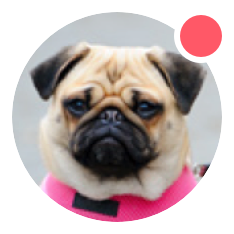 Need pet insurance?