What is Bone Infection?
Osteomyelitis is an inflammation of the bone or bone marrow resulting from a bacterial or fungal infection. The inflammation can be either acute or chronic and typically spreads from other areas of the body, most often when infection is carried to the bone by the bloodstream. The source of the infection must be documented in order to determine proper treatment and care.
A bone infection, otherwise known as osteomyelitis, is an inflammation of the bone or bone marrow. This typically occurs as a result of contamination from a wound or fracture or is carried over from another part of the body. Osteomyelitis is considered a serious condition and must be addressed immediately.
Book First Walk Free!
Symptoms of Bone Infection in Dogs
Depending on the location of the infection, symptoms of osteomyelitis may vary. Initial signs of bone infection include:
Pain
Swelling
Fever
Lethargy
Depression
If a limb is affected by the inflammation, your dog may exhibit lameness or an inability to move the limb. As the infection spreads, additional symptoms may include:
Muscle wasting
Pus-filled discharge
Causes of Bone Infection in Dogs
Osteomyelitis is caused by an infection, either bacterial or fungal, that permeates the bone or has traveled to the bone from another part of the body. A bacterial infection can be caused by any pathogenic bacteria and is most commonly a result of surgery or contamination from a wound, such as a bite wound or a bone fracture. Care is needed both during and following any surgery to prevent contamination. Fungal infections vary based on geographical distribution and are usually carried to the bone from another site.
Specific Causes
Area trauma
Fractures
Post-surgery
Prosthetic joint implantation
Open wounds
Wildlife wounds
Bite wounds
Claw wounds
Systemic infections reaching bones
Diagnosis of Bone Infection in Dogs
If your veterinarian suspects that your dog has a bone infection, you will be asked to provide a complete history during an initial examination. This, combined with blood work and a urinalysis, allows the veterinarian to develop a more complete profile of your dog's overall health. Evidence of infection may be revealed through blood cultures, deep fine-needle aspiration, a bone biopsy, or cytology, any of which may be recommended depending on your dog's condition.
Lab work and further diagnostic tests, such as an x-ray, may be needed to reveal the location of the inflammation and make treatment more reliable. An ultrasound can provide a clearer image of the bones, allowing your veterinarian to determine the extent of the inflammation and the sites that need to be addressed. A culture of pus or other fluid around the infection site may be taken in order to identify the organism causing the infection, the result of which will help determine best treatment options.
Treatment of Bone Infection in Dogs
Osteomyelitis may require multiple steps to treat, depending on the extent of the infection. There are two main options for treatment, though both require that the wound is cleaned and that pus is drained from the infected area. If the infection occurred as the result of a bone fracture, the bone will need to be stabilized, and dead fragments of bone may need to be surgically removed.
Medical Treatment
A vigorous course of antibiotics can address the source of the infection. Oral or injected antibiotics are typically required for the long term to ensure that the infection is entirely cleared out. Once the results of the culture have been returned, your veterinarian will be able to identify the antibiotics needed to treat the infection and to prevent it from growing. Antifungal medications can be prescribed for a fungal infection.
Surgical Treatment
Depending on the extent of the infection, surgery may be required to drain the affected area, debride the wound, and remove large portions of dead tissue surrounding the fracture. If the fracture is severe enough, your veterinarian may recommend the use of plates, pins, or screws to stabilize the bone. Unfortunately, due to the risk of the infection spreading to other parts of the body, amputation may be necessary in order to save your dog's life.
Recovery of Bone Infection in Dogs
The recovery process for osteomyelitis can be a long one. If the original injury was severe, your dog may not be able to put any weight on the affected limb. The bone will need to be stabilized while it heals, which means that any activity must be restricted and that general movement will be limited. You should create a quiet, secure space for your dog to rest in while the fracture heals and limit the number of distractions that may cause anxiety or discomfort during this time.
Antibiotics will likely be administered throughout the healing process. You will need to bring your dog to your veterinarian for follow up examinations at set intervals to check your dog's response to treatment and to monitor the healing process. X-rays and blood work may be repeated to ensure that the bone is stabilized and that the infection is resolving.
Cost of Bone Infection in Dogs
A bone infection can usually be treated medically or surgically. Medically speaking, the wound would need to be cleaned and drained of pus. The veterinarian will usually prescribe injectable antibiotics which can cost between $15 and $38. If the cause of the bone infection is fungal then an antifungal medication would be prescribed. Ketoconazole 200mg usually costs $100 per 100 ct. If the bone infection is surrounding a fracture then it will need to be treated surgically. Once again, the wound would need to be cleaned and drained of pus. The veterinarian may need to remove large portions of the dead tissue in order to get to the fracture. This can cost between $1,500 and $2,250. Plates, pins or screws may be needed to stabilize the bone which can add an additional $500 to the bill. However, more often than not the infection is at risk of spreading throughout the body and causing death. In these cases the veterinarian will suggest amputation in order to save your dog's life. Amputation usually costs between $400 and $900.
Bone Infection Questions and Advice from Veterinary Professionals
Roxy
black labradore retriever
12 Years
-1 found helpful
Has Symptoms
some limping, swollen hock joint
I am searching for answers about my black lab. She is 12 years old but has always been very energetic. Not laid back like a lot of labs. Gets very overstimulated easily. Anyway, she had many ear infections and skin infections so a year and half to a couple of years ago I switched her to a grain free diet. Things got better, no more ear infections, however she started to get staph skin infections every few months or so over the last year and half or two. She would do rounds of antibiotics and I would bathe her in antimicrobial shampoos and topicals. In the last year or a bit longer she started limping a bit or not bearing all of her weight on her right rear leg. The vet said he thought she was developing degenerative myelopathy. She would hesitate when he would flip her foot under. Probably about 4-6 months ago I noticed her right rear hock joint was looking large and abnormal. Her last bout of staph was about a month ago so we got more antibiotics and some thyroid medicine to try. I had the vet check out her leg again and he said it was probably something superficial because she did not mind him flexing it, manipulating it or pushing on it. Last week I noticed she was holding leg up more than usual so I took her in to get checked again and another vet at the office examined her leg and said she did not think it was cancer because it was in the joint , it felt fluidy and it didnt bother her when she pushed , manipulated it and flexed it. She decided to do an xray and came back and said it was bone cancer. I couldn't believe it. They gave me the option of amputation and chemo or just pain management with medication and a mean life span of 3 months. My girl is going to be 13 next month and I just cant see putting her through all of that and the expense. The last couple of days I have been reading on the internet and trying to find other things it could be. I keep going back to the recurrent staph infections and wondered if it could possibly be a bone infection. I want to get as much information as possible before going back to the vet.
thank you
I am going through the same thing with my 10 year old chocolate
He is on antibiotics but radiology said it's cancer. I will not amputate I am trying holistic medicine
Add a comment to Roxy's experience
Was this experience helpful?
Emma
English Setter
3 Years
0 found helpful
Our dog had a CT scan of her scapula. Prelimary indications are bone cancer, there are porous areas. We are waiting for biopsy results. My question is how accurate is a CT for determining the difference between cancer and infection?
Did you do a bone biopsy or needle aspiration?
Add a comment to Emma's experience
Was this experience helpful?
Charlie
Golden Retriever Labrador Retriever
5 Years
0 found helpful
Charlie was slightly less energetic than normal for a week. Ran bloodwork, fecal, urinalysis. All normal. Continued to be less energetic. Vet did RADs and identified a suspicious spot on his vertebrae and potentially nodules on his lungs. Vet is suspect it is cancer with lung mets. Have not done a work up to identify a primary tumor. Dog continued to decline. Vet put him on steroids and a pain med and he rebounded for a day but is back to just laying around. Will get up to go out and is eating, drinking and going to the bathroom normally, but otherwise just laying around. Dog was diagnosed as lyme positive a year ago. Tried doxycycline for 5 days and galliprant for possible osteoarthritis for 5 days and no noticeable improvement.
Add a comment to Charlie's experience
Was this experience helpful?
Charlie
Australian Shepherd
7 Months
1 found helpful
My puppy injured her claw, I believe she snagged it and partially pulled it out. It bled initially and she was limping. The vet prescribed a weeks worth of antibiotics and pain relief. She stopped limping almost immediately and it appeared to settle down. A few weeks later she was suddenly limping again and the toe appeared red and swollen. The vet put her under to x-ray it and tells me she has suffered trauma to the claw and now there is infection in the bone. She is on 4 weeks of antibiotics and anti-inflammatories then they will reassess but said they might have to remove tissue if it hasn't resolved. The claw still appears to stick out further than it should, I'm wondering if it should be removed or if there is anything else we can do to help it heal and what is the likelihood of a bone infection healing without having to resort to amputation? Also is there something we could have done when it was first injured to stop this from happening? Thanks for your time.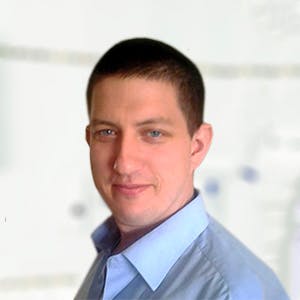 3319
Recommendations
Infections, especially of the bone, can be difficult to treat and can require long treatment of antibiotics; I have no statistics on how the infection will be treated versus amputation but you should prepare yourself for the possibility. Apart from giving her plenty of rest and giving the prescribed treatment there is little else that you can do in the meantime. As for prevention, I cannot say whether anything could have been differently as I didn't see how it was when it first occurred. Regards Dr Callum Turner DVM
Add a comment to Charlie's experience
Was this experience helpful?
Shiloh
Mixed breed: Weimaraner/lab
1 Year
1 found helpful
Last February we rescued a puppy from Alabama. We live in New York. She currently became very ill with high fevers and was unable to walk. They finally concluded that she had fungal cryptococus in her lungs. She was put on IV and oxygen and was given very intense treatments. Her lungs have almost completely cleared and she is breathing on her own and was doing so well for about a week. On Christmas Eve she couldn't walk again and developed high fever and is back In the ER. Do you think this is just a relapse or can the fungus have traveled to her bones? How would you treat this issue? She seems to be part Weimaraner and part lab.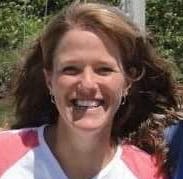 1610
Recommendations
Thank you for your question. I'm sorry that that is happening to her, but glad that you are able to give her care. Cryptococcus doesn't typically affect bones, although there are other fungi that do. Without examining her, I can't say if she is having problems with her bones, or is just weak. Your veterinarian will know more of that information, as they have examined her. It does sound like she is having a relapse, as the infection can take months to completely clear. Dog affected with Cryptococcus are normally put on long term anti-fungal medications. I hope that she recovers and lives a long and happy life with you.
Add a comment to Shiloh's experience
Was this experience helpful?
Raven
Rottweiler
7 Years
0 found helpful
I have a 7 year old Rottweiler and 5 years ago she had TPLO surgery for a torn ACL. She got a bone infection and after her bone healed we removed the plate screws. She's had some on/off issues but nothing major until recently. She's been lame on that leg and I took her to her vet and he took x-rays and said there was not much of a change from the last x-ray taken after the plate/screws removal. He didn't think cancer because of her history, she had a slight fever so we went home with some antibiotics and vetprofen. She was doing ok for a while and just the other day I felt two hard lumps on the inside of her leg right where the surgery site was and where the bone infection was 5 years ago. I'm bringing her back to the vet but I'm anxious and wanted an opinion. Her appetite is still healthy, she's drinking water and going to bathroom as normal. She's in pain so she's seems a bit depressed. Could this be an infection or bone cancer? Thank you. Kimberly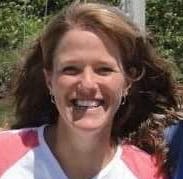 1610
Recommendations
Thank you for your email. I'm glad that you have a follow up appointment with your veterinarian, and I do think another x-ray would be a good idea. It is possible that you felt bony scar tissue fro her surgery, but with her being so painful, it does warrant treatment, regardless of what they find. If she isn't on any pain medications or joint supplements, that might be something that you can talk with your veterinarian about.
Add a comment to Raven's experience
Was this experience helpful?
Sophie
Doberman Pinscher
8 mos
0 found helpful
Has Symptoms
Intermittently won't use leg
Medication Used
Clindamycin Hydrochloride
When my pup was 3 mos old she got a deep cut in the pad of front right paw. It was cleaned and sutured by vet and in a splint for 6 weeks. She was on antibiotics for first 2 weeks. She is 8 mos now and frequently won't step on that leg for about a day, then runs like crazy next several days before it occurrs again. X-rays show a bone deformity. Does this sound like a bone infection? She is starting antibiotics again today for 2 weeks.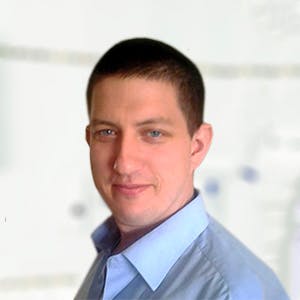 3319
Recommendations
Bone deformities may occur for a few reasons including infection, trauma, inflammation, growth defects among other causes. I cannot say whether the cause is infectious, but the area may just be sensitive since her injury as a pup; activity may cause pain leading her to favour that leg and then the day after she's fine again. If there is no improvement after this next course of antibiotics, I would just keep an eye on it; the next step would be a bone biopsy to see what is going on in the bone. Regards Dr Callum Turner DVM
Add a comment to Sophie's experience
Was this experience helpful?
Dapper
Beagle Point
8 months
0 found helpful
My 8 month old beagle fractured his tibia and surgery was performed by an orthopedic specialist. It was discovered during the surgery, that he had a bone infection as well. His specialist confirmed the infection is under control as he is on antibiotics. We are almost 3 weeks post-surgery and my puppy is doing great. He stretches and extends his leg. We are doing physical and laser therapy. His stitches have healed, the swelling is gone, and he started to slowly use his leg 9 days after surgery. Now, he puts his leg down and walks on it the entire time during the duration of our short 10-15 minute leash walks. His personality is the same as prior to the fracture. His eating and bathroom habits are normal. He is scheduled for his first x-ray in one week which will make it 4 weeks post- surgery. Should we be expecting minimal bone growth or a significant increase in bone growth? Typically, how much bone growth is shown in an x-ray 4 weeks post-surgery? We were advised signs of him using and trusting his leg show good improvements of healing.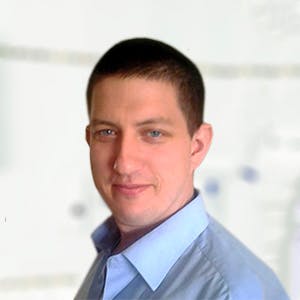 3319
Recommendations
Use of the leg is encouraging and shows that he is comfortable and not in a lot of pain, some bone growth should be seen but the severity of the infection and the complexity of the fracture will have a bearing on the amount of bone growth seen; I don't want to commit to any amount of recovery but it looks favourable given the description you have given, but remember that this process may take a few months depending on overall complexity of the case. Regards Dr Callum Turner DVM
Add a comment to Dapper's experience
Was this experience helpful?
Unknown
Cairn Terrier
5 Years
1 found helpful
We rescued a 5-year-old male Cairn Terrier. He was neutered by the Animal Shelter on 10/28/16(the same day we picked him up). He has healed quickly with no complications. He is outwardly healthy, nose is cold and wet, hi-energy, eating well and starting to regain weight. Numerous test have been done and we are told his platelets are low to the point he could bleed to death, I believe the vet said 65,000. We have tested for all tick and flea borne diseases and all of those tests are negative. We are being told next steps are to treat for a bone marrow issue with prednisone….possibly for life.

I am concerned with the validity of the test results given the healthiness of the dog. What questions should I be asking and should I get a second opinion before spending thousands of $$'s and treating a dog that may not be sick?

Thank you in advance.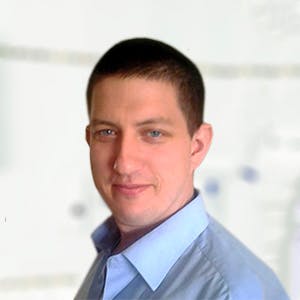 3319
Recommendations
There are numerous causes of low circulating platelets in the blood, some are congenital and other are acquired. Usual causes of low blood platelets are infections, reactions to medications, tumours, decrease in production (kidney or liver disease) and immune-mediated disease. From your question, your Veterinarian believes that the dog has immune-mediated thrombocytopenia where the immune system attacks the platelets in the blood, before treatment with corticosteroids beings, I would check the bone marrow (by aspiration) for megakaryocytes to see if the damage is to the megakaryocytes (rare) or to the platelets in circulation; there are also tests like immunofluorescence assay to test for antibodies on megakaryocytes (from bone marrow aspirate) and ELISA for antibodies on the platelets, using both tests will determine the source of the platelet destruction. Regards Dr Callum Turner DVM
Add a comment to Unknown's experience
Was this experience helpful?
Tia
Staffordshire Bull Terrier
8 Months
1 found helpful
Has Symptoms
swollen toe, pain, fever, claw off
Hi, my pup who is 8 months old got her toe on the front paw very swollen. It was very painful, she was holding the paw in the air, not walking on it, and after 12 hours got high fever and was really poorly. The vets said that it is some kind of infection in the toe and gave her antibiotics for 5 days and a painkiller. After a few day the general condition improved, the fever was gone and she could sometimes put the foot down. The swelling reduced just a bit but there also occurred a redness on the side and a little hole has opened. From this hole sipped out blood and some liquid but no puss. I thought that the content of the swelling will finally come out and drain it. But it didn't and on day 5 her claw just fell of and a bigger hole has opened around the base of the nail. It looked really nasty and when we came to the vet she said that it is not a tissue infection, the bone on the end looks dead and it is most definitely a bone infection. She says that it is not recoverable and the toes must be removed. I'm in shock! It has gone so quickly from nothing to "remove the toe". Is there really no way to save her toe, even if the bone will be dead and the nail will no grow back can the infection be treated?
Thank you so much for your opinion!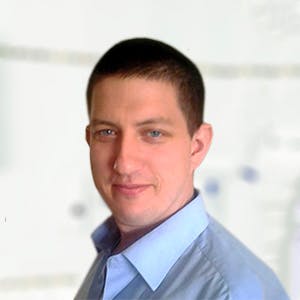 3319
Recommendations
Whilst I understand you are wanting to keep all of Tia's digits, amputation of the toe is the best course of action; any dead tissue or bone should be removed and by amputating the toe you are cutting back to healthy tissue which will heal nicely. You should have the toe amputated; dogs are not interest in whether they have all their toes, they want to be able to walk/run/play without being in pain. Regards Dr Callum Turner DVM
Thanks a lot Dr Callum for your answer. We booked the surgery tomorrow and I really hope that everything will go well.
Kind regards
Tia's owner
Add a comment to Tia's experience
Was this experience helpful?
Smurfy
1 Year
1 found helpful
What is the reason of leg infection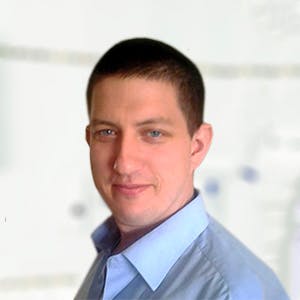 3319
Recommendations
Usually infections in bones are caused by trauma, post-operative complications, fractures or systemic infection. Infections of the soft tissues of the leg can be caused by trauma, bite marks, cuts etc… Please take Smurfy to visit your Veterinarian if you suspect he is suffering from leg problems. Regards Dr Callum Turner DVM
my six month old dog was diagnosed with a bone infection between neck and bottom jaw. Vet says she has a 50/50 chance of survival even with the ZydaClin she has been on for almost two weeks. Vet says she would need long term antibiotics but it still my not work. Vet says because she now has limited mouth motion she could get to the point when she cannot eat. Well today she did not eat only drank water. She has not been able to get all her puppy vaccines because she has been on 3 different antibiotics since I rescued her from a poor living arrangement with her original owner. Now she has contracted kennel cough from her outpatient exam and xray at the vets office. Can you give me some advice on what I should do now.
What was the recommendation for the dog that had bladder stones urethostomy procedure which is an open wound and now shows possible bone cancer inwhich the left leg has atrophy. What was your advice?
My dog had bladder stones. They had a Urethrostomy procedure in June 2016 to get his bladder stones out. Which is an open wound… now it November 2016 and X-rays show left shoulder as possible bone cancer. Could the infection have traveled there? He can not use his leg and there is atrophy. Please advise
Add a comment to Smurfy's experience
Was this experience helpful?
Charlie
Cavalier King Charles Spaniel
5 yrs 9 mos
1 found helpful
My Cavalier mix Charlie started limping in his right hind leg about a month ago. Vet put him on 75 mg Calprofen - I tab a day. Within two pills, he stopped limping. I of course finished the RX. About two weeks later he started limping again. The vet started a second dose of Calprofen. This time it didn't stop the limp.
This past week, the vet ordered a blood test to assure the meds weren't presenting adverse affects. All was normal. We then took an xray. The xray showed a black mark in the middle of lower bone (forgive me - forget the name of the bone) and "fuzziness" around the outer perimeter of the bone. She believes it is bone cancer. Before I make any other decisions about Charlie's care, we are continuing the Calprofen and have also included Tramadol - 50 mg - every 12 hours. The approach right now is to control the pain. Charlie continues to have a great appetite; is interested in things around him; continues to be social with my other dog Lincoln, a full Cavalier; continues to limp - but will sometimes "hop" on the leg - and or hold it up slightly. When the vet manipulated his leg - or when I press on it firmly - he does not whimper or pull away. Does the black mark in the middle of the bone mean cancer............ or could this be an infection?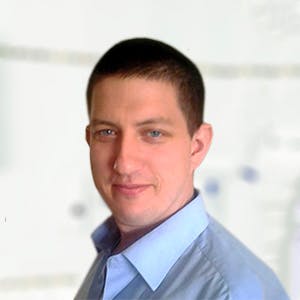 3319
Recommendations
Although infection, inflammation and cancer of the bone may look similar on an x-ray; cancer (or osteosarcoma) is the most common form of bone cancer in dogs and is a more likely diagnosis in a dog that hasn't had open traumatic wounds or systemic bacterial infection. A biopsy of the bone may be taken to get an accurate diagnosis from a Veterinary Pathologist so that a treatment plan (which may include amputation) can be implemented quickly, local lymph node aspiration may be clinically important to indicate any spread if cancer is diagnosed. Regards Dr Callum Turner DVM
Add a comment to Charlie 's experience
Was this experience helpful?
Dave
Mix
4 Years
0 found helpful
Has Symptoms
Post op LEFT TPLO, bone infection
We adopted our dog, Dave, as a pup from a rescue. He is a Lab/Great Dane (?) mix, weighs about 75 pounds and will be 5-years-old at the end of this year. Several months ago, he began limping on his RIGHT hind leg. We thought maybe he had strained it playing with his dog-brother and watched it for a few weeks. He did not improve, so our vet evaluated him and said he had torn the ligament and needed TPLO. Scheduled him for surgery and just prior to it, he began having difficulty with his LEFT hind leg and could barely walk. Vet checked him again and, sure enough, he had torn the LEFT ligament and it was actually worse than the RIGHT. So she did TPLO on the LEFT leg first. Well, I felt sorry for him and bought an inflatable donut collar for him instead of using a cone and he removed all of his staples while we slept. Took him into Vet and she said it actually looked clean and was healing well (specifically, the wound did not open when he pulled the staples), put more staples in and he continued his recovery. He was doing very well...lifting his RIGHT leg to urinate while standing on his operated LEFT...squatting to defecate...showing signs of wanting to play, etc. But about two weeks ago, he starting limping and walking funny on the LEFT leg again, so we took him in to have her check him. She said she thought he was fine, but needed to x-ray his leg, but couldn't until she got back from her 2-week vacation. He went for his x-ray today and she thinks he has an infection in the bone at the surgical site. After a lot of discussion, we decided she will remove his hardware next week (first available) and send a culture for identification of the infection. Will treat and clean it while she is in there.

I'm very concerned about a couple of things and plan to call her tomorrow with my questions, but would like some input here. First, I'm concerned he may lose his leg. Second, we discussed starting him on an antibiotic today, but she said that might prevent her from getting a good culture from the bone while she's doing the surgery to remove the hardware. Third, the fact that he has had the infection for at least 3 weeks and his surgery is not scheduled until next week...will the infection become even worse and possibly cause life-threatening complications within another week?

I'm not thrilled with this Vet for several reasons. *One being that she made sure to remind us 3 TIMES today that she is certain this infection wouldn't have developed had we not allowed Dave to remove his staples. *Another being that her clinic is filthy. *Has personal pet dog and cats wondering around EVERYWHERE (surgical suite included) during office ours and has a baby (grandchild?) being carried around the clinic or in a play yard/pen on the floor in the reception area. (I plan to anonymously [hopefully] report the conditions to the state board, but hoped to get Dave settled with surgery before I do.) We are new to this area and have struggled to find a vet we like here. We settled on this one to evaluate his leg injury and thought we'd get through this and then hopefully move on to someone we feet more comfortable with. Also, she is the only vet in our area who does this type of surgery on dogs, so we would have had to deal with her regardless.

Thanks in advance for any info or just for listening.

L.A.
Add a comment to Dave's experience
Was this experience helpful?
yeska
Rottweiler
10 Years
0 found helpful
I was told my rot has bone cancer due to acl surgery. It may be infection but vet is pushing towards the other way due to how much it has climbed on bone in X-ray. The stainless steel rope was the couse of the cancer/ infection. My rot will be 11 next month. If it is infection, does here leg need amputation or can we fix it? I will not amputate and put her through pain for me. I replaced acl surgery on other leg at 3yrs old on left, 10 yrs old on right.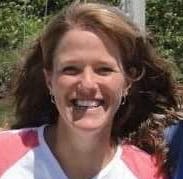 1610
Recommendations
Without knowing more about Yeska or being able to examine her and see her x-rays, I have no way of knowing what the best course of action might be. It is very unusual for an ACL surgery to develop cancer, and the two may be unrelated. One thing that your veterinarian may be able to do is to send those -rays out to a specialist, as that is quite a difference, deciding between infection and cancer.
Add a comment to yeska's experience
Was this experience helpful?
Rocco
Doberman Pinscher
6.5
0 found helpful
My 6 year old doberman Rocco has had a lump on his back paw for a year or so. we were constantly told by our vet to just monitor it and bring him in if it changes or bothers him. it never has and still doesnt bother him. Recently he started limping with his front leg. we brought him in and they gave a round of metacam - limp did not imporve. We went back and had xrays done and told the vet to aspirate the lump - the lump came back as spindle cell. One vet said it's bone cancer - euthanize him. Pretty heartless, considering she's not even an oncologist. She was the vet in on the weekends and only going by the x-ray and the fact that the back leg has the tumor.
We took him back on Monday to our regular vet and he said it could be an infection and not related to the tumor, but because of the tumor, there is a large chance the cancer has spread and is causing osteosarcoma in the front.
Rocco is in good spirits still, just a little lame due to pain. Vet says we can start the antibiotics to see if anything imporves or get a biopsy which many people don't do because it is so painful. We are stuck and don't know what to do. We also have a young child at home and finances are tight.
My last few days have been awful.
Any advice would be greatly appreciated.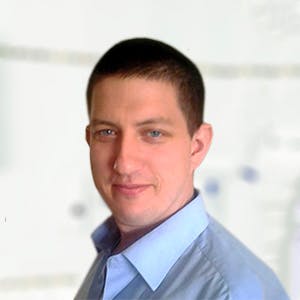 3319
Recommendations
Decisions can be difficult when talking about the life of a loved one, I would recommend removal of the lump with a wide margin (even if it means partial amputation of the paw) which can then be sent for histological examination. The histology report would give an indication to the type of mass and the overall prognosis. Antibiotics can be given, but a biopsy or mass removal would be my next step to get to the bottom of the overall problem. Regards Dr Callum Turner DVM
Add a comment to Rocco's experience
Was this experience helpful?
Graci
Labrador Retriever
9 Years
1 found helpful
Dog began to limp on hind leg, eventually became nonweight bearing on that leg, was taken to vet had xray which they never said for sure what it was but assumed cracked bone, was given NSAIDS x2 weeks, began to get worse with increased swelling/warmth, back to vet today for another xray, was told either bone infection or bone cancer, given antibioics for 7-10days to call back if no improvement.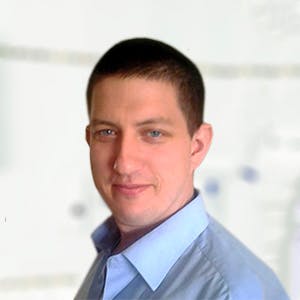 3319
Recommendations
X-ray diagnosis of bone problems can be difficult to identify, usually fractures are easily evident unless they are near joints or are small fragments that are hidden behind another bone structure. Osteomyelitis (bone infections) and Osteosarcoma (bone cancer) can be indistinguishable on x-rays which makes diagnosis difficult, a therapeutic test of antibiotics for seven days can be done to see if (it is an infection) the condition improves or a bone biopsy may be performed to determine a diagnosis; if after seven or ten days of treatment with antibiotics, I would ask your Veterinarian about bone biopsy to determine between infection (non-antibiotic responsive) or cancer. Regards Dr Callum Turner DVM
Add a comment to Graci's experience
Was this experience helpful?
Nike
Boxer
6 Months
1 found helpful
My puppy is 6 months old. She ran away with my other dog. We live behind woods so we think she got into a rusty nail. She was in serve pain so we took her to the vet where they didn't see any broken bones on the x-rays. So they sent us home with an antibiotic and tramadol 50mg. We didnt like how she was acting on the tramdol so we took her off and kept her just on the antibiotic. She was doing good for a couple days until her leg was getting super swollen. We took her to the vet again where they gave her a blood transfusion. She came home for a couple days and again was doing good. She had a little wound and since then it is completely healed. Well yesterday she was playing with the other dog and broke her back leg. So she is at the vet right now waiting to get her leg amputated. We get a call yesterday that they seen something on the x-ray that they are concerned about. This is on her front leg now, if the infection went into her front leg what would be the next steps? Any advice would be greatly appreciated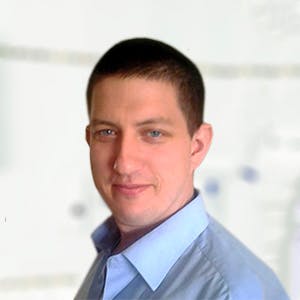 3319
Recommendations
It really depends what they found on the front paw during examination and x-rays, but if there is an infection of the bone an aggressive course of antibiotics would need to be prescribed possibly after a fine needle aspirate/biopsy for culture and sensitivity (can be done the same time as the leg amputation); causes like osteosarcoma would be uncommon in a dog of six months of age. Regards Dr Callum Turner DVM
Also she has been on a antibiotic for weeks now. Seems like they aren't even touching her infection
Add a comment to Nike's experience
Was this experience helpful?
Luna
Catahoula Cur
6 Years
0 found helpful
Luna had another dog grab her leg while she was in full stride. She started to limp and I waited for a couple of days to see if it would get better. It did not and I took her to the vet, they did a shelf test and said it fills like it is a tear in her pcl and that the surgery will cost $2,000. I was in college at the time and didnt have the money so i opted out of getting a x-ray since the vet was pretty confident it was a tear. So I followed the vets orders to keep her off of it for 8-12 weeks to heal. I moved back home after graduating and it never got better. Then out of nowhere she it started swelling up on the same knee. Took her to see the vet and got it x-ray. Her bone has thinned out and the doctor said it looked like cancer or could be osteomyelitis so I took pictures of the x-ray and he said that he doesnt think that she will have full mobility in that leg if it is osteomyelitis and suggest amputating the leg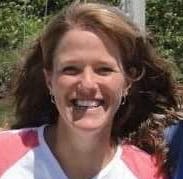 1610
Recommendations
It may be worth getting a second opinion from an orthopedic surgeon before taking that drastic step, given Luna's history of a probable cruciate rupture. Your veterinarian may be correct, but it never hurts to have an opinion from a specialist in situations like this. I hope that everything goes well for her.
Add a comment to Luna's experience
Was this experience helpful?
SnowBall
Husky
10 Years
0 found helpful
My husky /shepherd mix has had a sensitive area around the upper jaw below the ear area. I brought her to the vet and they treated her for an ear infection whith drops in the ear ( two time treatment process) Weeks later she is still sore so a second treatment was given with oral antibiotics . I had her spaded and they pull a tooth which was broken. She was ok but still sensitive around the ear area. She seemed ok for a week or two but when she bit a dog treat that someone gave her with out asking she yelled. I brought her back and a vet assistant tried to look in her mouth and she cried like I never heard before. So they put her to sleep and exrayed her skull. Her left side of her upper jaw/skull area and below her eye the bone is extremely thin. It also has cracks in it. Is this a bone infection or cancer. I should have gotten a second opinion. I may have been able to save her from all the stress and pain from this particular vet. There is no way I can bring her back there, she will never forgive me. I am going to another vet asap. Please can you help me save her.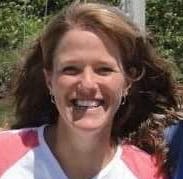 1610
Recommendations
I cannot do anything for Snowball over email, unfortunately. She may have bone cancer, but it could also be a deep infection due to that broken tooth. A second opinion would be a good idea, and the x-rays can be sent to a specialist to get their opinion on what the bone looks like, and what might be done for her. I hope that you are able to make her feel better soon.
Add a comment to SnowBall's experience
Was this experience helpful?
Duke
Boxer Shepherd
4 Months
0 found helpful
My dog was hit by a car. Got a fractured femur. We did the ortho surgery and placed a rod through the femur bone. One week ago we went back to the vet as it seemed his rod was rubbing into his leg too much causing a wound. They stated he was fine. However for about a week he has had a foul odor coming from the wound, smelling like dead fish. It is leaking a tanish colored discharge from the area. Not sure what could be going on. He is not eating and is no longer using the leg at all.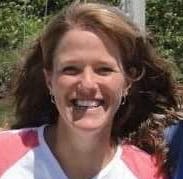 1610
Recommendations
Duke needs to have a recheck as soon as possible for that leg, whether it is with your veterinarian, or for a second opinion. From your description, the bone may be infected, and he will need treatment as soon as possible. I hope that he is okay.
Add a comment to Duke's experience
Was this experience helpful?
Izzie
Labrador Retriever
11 Years
1 found helpful
Hello. My dog is being treated for either bone cancer or bone infection. The xrays were inconclusive. They wanted to do a bone biopsy but I figured we could try to treat as infection first. She is 11 1/2. What drugs should we be using?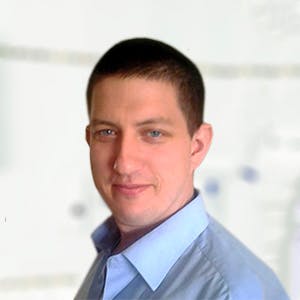 3319
Recommendations
Osteomyelitis (bone infections) and Osteosarcoma (bone cancer) can be indistinguishable on x-rays. Bone infections are usually caused by trauma, surgical complications, wounds from fighting and systemic infection; if Izzie hasn't a history of these causes, bone cancer may be more likely. A bone biopsy would determine if the cause is infectious or cancerous; in either case, swift treatment (or medical management) is required to provide Izzy with the best quality of life. I would recommend a bone biopsy or more in depth radiological studies (bone scans or CAT scans) which may help in determining a diagnosis. Regards Dr Callum Turner DVM
Add a comment to Izzie's experience
Was this experience helpful?
Waffles
Grayhound x Wolfhound
6 Years
0 found helpful
At 5mo old, Waffles jumped down flight of stairs and suffered compound fracture of front right leg >> plate and 9 screws. Fast-forward 6 years... On Dec. 9, 2017, I noticed her front right leg was swollen from wrist to elbow. X-ray showed plate still in place, nothing abnormal. Jan. 2, 2018, she was lame on front right and there was hard, painful bump just above her wrist. X-rays markedly different from Dec. 9 -- bone at both ends of bottom screw blowing out. Surgery to remove plate scheduled for following day, then amended to just biopsy. I started researching and planning for osteosarcoma -- amputation, chemo, clinical trials, etc.
Prelim biopsy results finally coming in and showing osteomyelitis and E coli!! Not good, but better than osteosarcoma!! ...but she's never had a fever. Can dog have bone infection with no fever?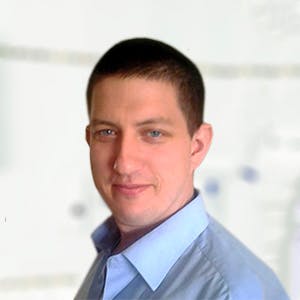 3319
Recommendations
Whilst fever is a common symptom of a variety of infections, fever isn't always present and in some infections temperature may even go down. The results of the biopsy are thankfully clear and treatment may be directed accordingly; as you mentioned all better than osteosarcoma. Regards Dr Callum Turner DVM
Add a comment to Waffles's experience
Was this experience helpful?
Bear
Rottweiler
6 Years
0 found helpful
I have a 6 yr old male Rottweiler with history of trauma on front leg due to playing with our Lab. Front leg swelled up, and is now getting worse-approx 3-4 Times size over last several months. In last 2 weeks has rapidly become lumpy looking-like ping pong balls under skin. We thought he had just injured it, like in the past and the vet would say it will absolve itself. This time it hasn't. Took him to vet, he felt of it and told us it's bone cancer or soft tissue cancer-no doubt. He said no need to X-ray. Could it be a bone infection? He is still walking-will not eat his regular food but has appetite for chicken/broth and anything not dry dog food. He has lost weight over last month. He is very alert and doesn't seem to be in pain. Vet sent us home with tramadol and novox. In your opinion, should I ask vet if it could be bone infection and maybe try antibiotic? If so, what antibiotic would you recommend and for what duration? Vet recommended we keep him comfortable until he no longer gets around or eats and then put him to sleep. I'm heartbroken...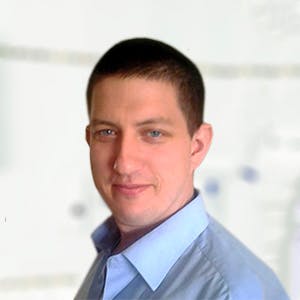 3319
Recommendations
I would suggest having a biopsy taken to determine the underlying cause; with x-rays some bone cancers and inflammation can look similar so can be unrewarding. The biopsy will be able to determine the specific underlying cause of the issue and will allow for treatment to be directed effectively; if it is a bone cancer, amputation may be an option. It may be worth visiting another Veterinarian in your area to ask their opinion and to get a biopsy done. Regards Dr Callum Turner DVM
Add a comment to Bear's experience
Was this experience helpful?
Hunter
Beagle Pit
8 Months
0 found helpful
My puppy broke his leg and had surgery performed. The first surgery was not successful (the pin moved) so we took him to a specialist who performed a more secure and advanced surgery. However, while performing surgery, she noticed some discharge and sent it in for a culture and a bone infectio was confirmed. He is on antibiotics based on the bacteria found in the culture. We are two weeks post surgery and my puppy is doing great. The swelling is gone, he is in no pain, and just yesterday he started to use his leg again. He walked on it during his short leash walks. His appetite is normal as well as his bathroom habits. The leg externally looks great. No swelling, red, foul smell or anything. He stretches and extends the leg on his own. Our specialist advised that a wonderful sign of healing is my puppy using his leg again. We are doing physical therapy and laser therapy. How will we know if the bone infection is healing? Are the signs i mentioned good indicators? Please advise. We are doing biweekly follow ups with his specialist and im hoping for great news when we go in.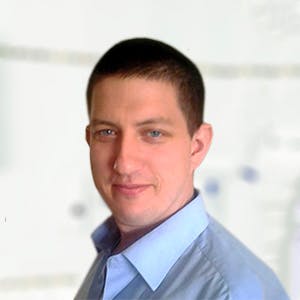 3319
Recommendations
From your description, it looks like Hunter is on the road to recovery especially if the swelling has gone down and he is starting to use the leg whilst walking. Obviously without examining Hunter thoroughly and taking an x-ray, I cannot say with 100% certainty that everything is fine but all are good indicators; just remember to not to overdo any exercise as this may undo all the hard work. Regards Dr Callum Turner DVM
Add a comment to Hunter's experience
Was this experience helpful?
Missy
Bullmastiff
11 Years
0 found helpful
Has Symptoms
Limping; swelling left foot; puss
Good Day; I have a 11 year old female Bullmastiff who has been diagnose with a (Bone Infection) Osteomyelitis in her left foot. She has been on Clindamycin 300mg twice a day for 6 months along with Prednisone 20mg.Her vet has said she needs to get a amputation of her leg just to make sure the bone infection does not spread. I have spoken with 3 vets, two don't want to amputate and one will. My question is can I have her stay on the antibiotics and pain killers to help make her more comfortable or is it worth while to do a amputation and all the aftermath. My beautiful dog is a little over weight but she is still happy and still is alert. Her son however died just over a week ago, he was 9yrs.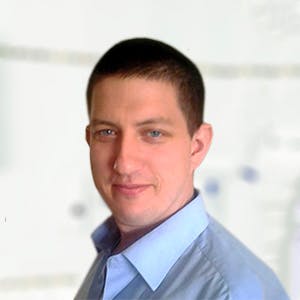 3319
Recommendations
If Missy has been on antibiotics for six months, I would be looking more towards amputation since I am not a fan of long term antibiotic therapy; whether or not Missy is a good candidate for amputation is another question. With amputation you are effectively curing the problem by removing it and preventing any complications which may occur; if you continue with antibiotic therapy you are prolonging the condition and there is always a concern about resistance etc… The decision is down to you, but generally owners are more upset about missing limbs than dogs who seem to jet get on with it. Regards Dr Callum Turner DVM
Add a comment to Missy's experience
Was this experience helpful?
Pickles
terrier mix
13 Years
0 found helpful
Our terrier mix presented with a small "growth" on the toe pad of a front paw about 3-4 weeks ago. Since then a large lump has developed and the"growth" is now a sore. The vet put him on a course of antibiotics initially but without effect. She then did a needle aspiration and it did return as "a benign tumor but with a few mast cells". There has been no improvement so an x-ray was done of the paw and it shows some changes in the bone of that toe which might indicate bone cancer or bone infection. He is on a different antibiotic now to treat the possible infection. After being on it for 7 days there has been change. He limps and at time will not walk on it. He is 13 years old. What are the chances it is bone cancer versus bone infection?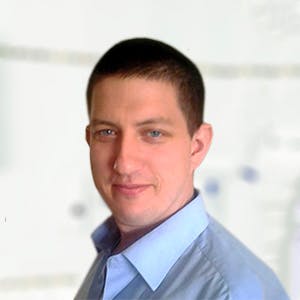 3319
Recommendations
It is really one of those questions where it could be 50:50 as sometimes the two are misdiagnosed as the other; the fine needle aspirate would have indicated cancer, was it examined by your Veterinarian or sent to a board certified Pathologist? I couldn't really tell you which one it is more likely to be; if you are seeing some improvement, another x-ray may be useful to see the structure of the bone. Regards Dr Callum Turner DVM
correction: there has been no change since 7 days on antibiotic
Add a comment to Pickles's experience
Was this experience helpful?
Gideon
yellow labrador retriever
7 Months
0 found helpful
Medication Used
Rimadyl, Amoxicillin, Trazodone
My dog just had his dew claws removed so that he wouldn't hurt me when he is tasking (he is a service dog in training). The right leg is fine and we just got the stitches removed, however, he tore open the stitches on his left leg twice and the vet said if he breaks them open again, he will probably develop an osteomyelitis. I am distressed by this because if he gets his leg amputated, I can't have him be a service animal and I can't start the process over with another dog. I was wondering, what is the likelihood of needing amputation and if there is another option. Also, what is the best way to prevent it from happening?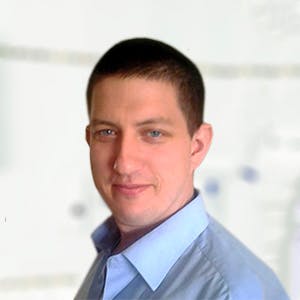 3319
Recommendations
You should try to find a canine leg brace which will cover the area but will not allow Gideon to bite at the stitches, check with your local pet shops and discuss with your Veterinarian; wrapping the leg isn't ideal due to the location and he may bite it off but something stronger may be better. Regards Dr Callum Turner DVM
Add a comment to Gideon's experience
Was this experience helpful?
Max
Golden Labrador
9 Years
0 found helpful
Hi,
Our 9 year old golden retriever/lab mix was limping. We had x-rays done of his front right leg last week Tuesday. The vet says he has osteosarcoma in his upper arm bone.
My question is, is it at all possible that he has osteomyelitis?
Would the x-rays look similar?

He had a bad open wound on his paw (I believe it was the same side), last summer.
He has also had a bad ear infection.
We are debating right now whether to amputate the leg. I would hate to do this and then be told it was actually a bacterial bone infection, not cancer.
How do we know for certain it is not a bone infection?
If it is a bone infection, would amputation still be the recommended treatment?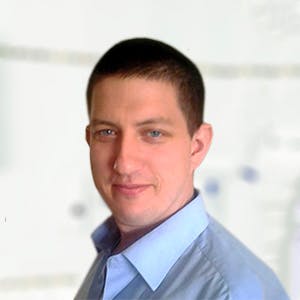 3319
Recommendations
It is true that osteosarcoma and osteomyelitis may look similar on x-rays, in order to distinguish between them a bone biopsy is recommended; however amputation is a cure all procedure which is effective. I cannot say whether or not Max has osteosarcoma or osteomyelitis, you should discuss with your Veterinarian their rationale for that diagnosis and whether they feel a biopsy would be in Max's interest. Regards Dr Callum Turner DVM
I am going through the exact same thing. According to the xray if it is a fungal infection amputation is still the best thing as the bone is so involved. I pray it is not bone cancer and what is interesting is that even though a large portion of the xray shows involvement my dog is hardly limping or in pain which is very unusual. She is scheduled for amputation this Friday and I really don't believe I have much choice or can afford to waste time with other tests. If it is bone cancer then amputation and chemo is the humane thing and if its just a nasty infection she still needs to have the leg removed according to the surgeon.
Add a comment to Max's experience
Was this experience helpful?
Frida
Boxer
6 Years
1 found helpful
Hi. My 6 yo Boxer had knee surgery TPLO by an orthopedic specialist on her back leg (left) appx 6 months ago. She was recovering wonderfully and was using leg 99.9% normal by early Nov (2.5 months after surgery). A couple of weeks later almost around thanksgiving we noticed she was not using her leg again. She was limping and Keeping it up and not bearing weight on it except when she went on her short walks. We took her to the vet and they took xrays but all looked normal so he thought maybe she pulled a muscle. He increased pain meds. Two weeks later there was no improvement so right around chrisfmas i took her back to vet and they did xrays again. This time he said it showed a small hole consistent with an infection. Shes on a high dose of antibiotics (750mg 3x daily) along with tramadol and dermax No bloodwork was done. Shes been on this regimen for 17 days. Slight improvement. Shes fine when shes active and has continued on her short walks. But when she sleeps on the leg or she is too active i can tell shes in pain / discomfort and she will limp. I am scheduled to go back in 2 more weeks. He said she needs 6-8 weeks of antibioitcs, tramadol and dermax. What can i do? Should i ask them to do xrays and bloodwork sooner? Or even an ultrasound? I am concerned of this speading or damage to the bone permanently. I appreciate your feedback. Thank yoj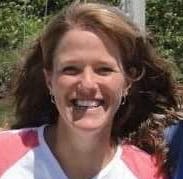 1610
Recommendations
Thank you for your email. Post-op infections do occur, unfortunately, and can take long term antibiotics to resolve. Recheck x-rays in 2 weeks are a good idea, and if they show resolution and her signs are slowly improving, you should be okay continuing with your veterinarian's plan. Since she is going to be on long term NSAID's, blood work would be a good idea to monitor her liver function. Sometimes these post-op abscesses need to be cultured, so if you and your veterinarian don't feel that she is progressively getting better , that may be necessary. I hope that everything goes well for her.
Add a comment to Frida's experience
Was this experience helpful?
Boomer
Pit bull
5 Years
0 found helpful
Hi we have a pitbull that has been treated for a shattered fibula and tibia form a car accident. He had a rod placed and screws inside leg. He has been on antibiotics for over 3 months, has been treated for Osteomyelitis. About 6 weeks ago external fixations, bone marrow transplant and PRP were been placed. We have had 2 ulcers form on the skin, that drains a lot. Changing bandages 1-2x daily. He seems to be in pain and things are still not healing. Do you have any recommendations?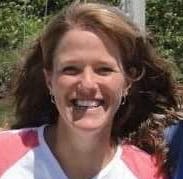 1610
Recommendations
Without seeing Boomer or knowing more details about his condition, and his surgeries, I'm not sure that I can provide any new insight into his situation. Since you have given him the best care possible, it would be a good idea to follow up with his veterinarian, as they have seen him and know what is going on with him. He may need a referral to a specialist.
Add a comment to Boomer's experience
Was this experience helpful?