What are Tonsillitis?
Dogs have one tonsil on each side of their throat, which are part of their lymphatic system. Tonsillitis in dogs typically happens when the dog has another disorder in the lungs or airways. Such disorders include those of the nose, mouth, and upper throat (for example cleft palate), continuous vomiting or regurgitating as might be seen due to an enlarged esophagus, or continuous coughing (for example bronchitis). Tonsillitis is most often seen in smaller dog breeds.
Tonsillitis is an inflammation of the tonsils; in dogs, tonsillitis is rarely seen as the primary disease and is most often seen in small breeds.
Book First Walk Free!
Symptoms of Tonsillitis in Dogs
There are not always overt symptoms when a dog has tonsillitis. Should signs be present they may include gagging that precedes a short, light cough, which may lead to small quantities of mucus being expressed. A dog with severe tonsillitis may exhibit the following symptoms:
Poor appetite
Listlessness
Trouble swallowing
Salivation
If there is a concurrent infection, fever may be present
Types
Tonsillitis may be chronic, meaning that your dog experiences the condition repeatedly. This is seen in brachycephalic dogs (dogs that are bred to have a flattened face and short nose). When young dogs experience chronic tonsillitis it is considered to possibly be due to the dog's pharyngeal defense mechanisms maturing.
In many cases tonsillitis is a result of an underlying condition, meaning it is secondary to another issue. Primary tonsillitis should only be diagnosed once underlying diseases have been ruled out. Primary tonsillitis is more likely to be seen in young dogs that are of smaller breeds.
Causes of Tonsillitis in Dogs
The inflammation of tonsillitis is typically the result of an underlying condition. Possible conditions leading to the inflammation include:
An infection
Something lodged in your dog's mouth (plant fibers, foreign items)
Continuous vomiting
Continuous coughing
Significant dental and gum disease
Tumors in the tonsil
Bacteria are often the cause of disease and a bacterial infection may lead to tonsillitis. The most common bacteria found in a culture are Escherichia coli, Staphylococcus aureus, and hemolytic streptococci.
Diagnosis of Tonsillitis in Dogs
If you notice any of the symptoms above it is a good idea to take your dog to the veterinarian. Your veterinarian will first conduct a physical examination of your dog and ask you for information regarding what you have observed in regards to symptoms (and how long the symptoms have been present). Inflamed tonsils are easy to see, making it easy to diagnose tonsillitis. Since tonsillitis usually results from an underlying condition, your veterinarian will consider symptoms that your dog is experiencing to guide how to proceed with the exam. You will want to be prepared to discuss with your doctor any chronic vomiting or chronic coughing that you have noticed in your dog, as well as any changes in behavior, including his eating habits.
Treatment of Tonsillitis in Dogs
Since tonsillitis is typically caused by another issue, your veterinarian will first seek to treat the underlying issue that your dog is suffering from. If it was discovered that your dog had something lodged in his throat, the veterinarian will remove it and prescribe an antibiotic for your dog. Should the cause of the tonsillitis be dental and/or gum disease, your veterinarian will recommend that your dog receive a professional teeth cleaning and possibly other procedures, followed by an antibiotic.
An antibiotic will also be prescribed in the case of bacterial tonsillitis. In the case that your dog does not respond to the initial antibiotic, the veterinarian may recommend a bacterial culture and sensitivity testing in order to determine a better course of treatment for him. Your veterinarian may recommend a pain reliever for a few days until your dog is no longer struggling to swallow.
In most cases, the tonsils will not be removed. Should there be tumors of the tonsil or repeated inflammation of the tonsils that hinders airflow, a tonsillectomy may be recommended. Your dog's tonsils are lymphoid tissue, which help fight disease; therefore it is preferable to not remove them.
Recovery of Tonsillitis in Dogs
While your dog is recovering from tonsillitis and any underlying issue, it is recommended that he is fed a soft diet as he will likely be struggling to swallow. Should your dog be unable to drink or eat, fluids should be administered to ensure that he remains hydrated.
The follow up recommended by your veterinarian will depend on the cause of the tonsillitis. Your veterinarian may request to see your dog to confirm that the treatment has been effective. Should surgery be conducted on your dog to remove his tonsils, you will want to adhere to your veterinarian's instructions for care and follow up in order to ensure the best outcome for your dog.
Tonsillitis Questions and Advice from Veterinary Professionals
lucca
Cavalier King Charles Spaniel
6 Years
0 found helpful
my dog has had short pallet sacculles and tonsil surgery because of difficulty breathing all at the same time of year over the last 6 years now again the breathing difficulties again specialist says allergies so steroids again which hate because of the side affects if they dont work which now after 3 days they are working like 75 percent of the problem the specialist will then look down dogs throat and ask a internest to take a look also what could this be do you have any idea thanks
Add a comment to lucca's experience
Was this experience helpful?
Zoey
Bullmastiff
2 Years
0 found helpful
I noticed tonsillitis in my Bullmastiff. Took her to Vet and they told me to give antibiotics 2 times for a week. I hope she will be fine. Tonsillitis is really- slightly smaller than tennis ball. I am feeding her on liquid diet as probably she will struggling with eating. what else do you suggest me to do ? warm water or cold water to server. vitamin c intake will help ? please suggest.
Add a comment to Zoey's experience
Was this experience helpful?
River
Labrador Retriever
9 Years
2 found helpful
Nine year old Chocolate Lab Dog with cough. Took to first vet twice. He got an antibiotic (amoxiclav) and steroids both times and symptoms cleared til meds were gone then returned. Took to new vet who did Xrays of chest and throat and blood work. Xrays sent out and were deemed normal. Blood work normal, and no fever. Antibiotics and steroids again. Cough of course returned at end of meds. Took back to second vet who then did a tracheal wash sent out for culture and sensitivity. Vet did note that tonsils and throat were pretty red. Came back ONLY showing a little Strep, sensitivity showed SMZ TMP would kill it. He was given another steroid injection which stopped his cough almost immediately and prescribed the SMZ TMP for a ten day course. As soon as the steroid wore off back to coughing even though he finished the ten day coursed of antibiotics. Now back to coughing every time he moves and so far I am out more than $1000.00 and still nothing has helped him. Do you have any suggestions?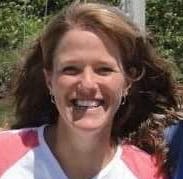 1611
Recommendations
If River has responded to steroids every time, he may have an allergy that is requiring the steroid to control. He may need to be on a longer term steroid, or an inhalant steroid, to help with this cough. I hope that he does well.
Also his appetite has been fine through all of this and he drinks normally until steroids kick in then he really drinks which I understand is normal. This has been going on for almost two years now. Please help!
Add a comment to River's experience
Was this experience helpful?
Kane
German Shepherd
8 Years
3 found helpful
My daughter recently had strep throat and our german shepherd cuddled with her all week long while she was home sick. Now he is drooling, not interested in his food, not interested in cuddling as before and not interested when we come and go from the house. He is normally front and center at the door when we enter or leave. We do have a vet appointment scheduled. Should we wait for the appointment or should we take him in immediately? Appointment is in a few days.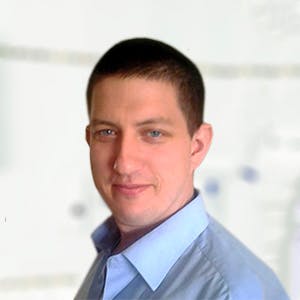 3320
Recommendations
The short answer is yes, dogs can get strep throat from a human and I've added our page on the subject for you below; however it is uncommon to different strains of the bacteria which affect different species. However, it is important to visit your Veterinarian at the earliest time to get Kane evaluated and determine an underlying cause. Regards Dr Callum Turner DVM https://wagwalking.com/wellness/can-dogs-get-strep-throat-from-humans
Add a comment to Kane's experience
Was this experience helpful?
Harley
Havanese
4 Months
0 found helpful
A couple days ago my 5 month old Havanese puppy was acting very sickly and tired. He wasn't really eating his food, and he was trying to puke. The next morning (yesterday) I took him to the vet and was told he had tonsillitis and was given biomax (amoxicillin) in a dropper. To give to him once every 12 hours. Since then he still doesn't eat, when he does sometimes we pukes it up and sometimes he doesn't. He's also very tired now and sleeps most of the time. MY question is, is this normal? Will he be fine in a couple days or should is are these side effects something I should be worried about?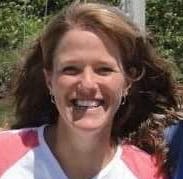 1611
Recommendations
That doesn't sound like normal behavior to me for a 4 month old puppy, no. Without being able to see him or know more about his history, I have a hard time commenting on what might be going on, but if he is vomiting, having diarrhea, not wanting to eat and is lethargic, it would be a good idea to check for infectious diseases like Parvo virus, and to analyze a stool sample for parasites. If those things were not done at your veterinarian, it would be a good idea to ask. If they were done, he should have a recheck if he isn't getting better.
Add a comment to Harley's experience
Was this experience helpful?
Berkeley
English Setter
7 Years
0 found helpful
My dog has allergies and also was diagnosed with tonsillitis. He is on Cerenia for vomiting, Cefpodxime for antibiotic, Famotidine for gastric acid and Rimadyl for anti inflammatory. He will drink water, but is refusing food. He had X-rays and they found a lot of gas in his stomach and bowels. What should I do.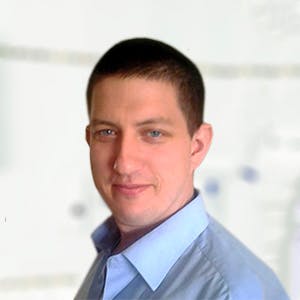 3320
Recommendations
It can be difficult to say what you should do; the gas will cause bloating which will leave Berkeley without an appetite and some of the medications prescribed also may cause a reduction in appetite as well. You can try to force feed using smooth wet food mixed with some water syringed into the mouth, but there is no shortcut unfortunately. Regards Dr Callum Turner DVM
Add a comment to Berkeley's experience
Was this experience helpful?
Mister Mister
Chihuahua
5 Years
0 found helpful
My mister has a horrible cough. He sounds like a goose! The cough started one day after we hosted a bbq at our house and 2 days later I found a rib bone in my 9 lb chihuahuas pen.UGH!
My husband thinks kennel cough, while I think he has a splinter lodged in his throat that is bothering him. We visited the vet yesterday, No x ray was done, but the vet said his tonsil was slightly inflamed and gave us meds for them. He said its similar to dog "tonsilitis"

If there is a bone splinter in his throat will this eventually go away on its own from his saliva dissolving it? Or would it need to be surgically removed?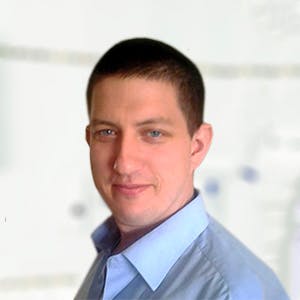 3320
Recommendations
When I hear a cough sounding like a goose (goose honk) in a small breed dog like a Chihuahua, I think tracheal collapse (like hearing hooves and thinking horses); but I am sure your Veterinarian would have thought the same and ruled it out. A cooked bone won't dissolve, but would have shown up on an x-ray if one was taken; continue the course of treatment prescribed by your Veterinarian but if there is no improvement you should have an x-ray done to check the trachea and for any fragments of bone. Regards Dr Callum Turner DVM
Add a comment to Mister Mister's experience
Was this experience helpful?
Gola
local
3 Years
0 found helpful
My Gola is suffering from guilty tonsils from last 5month we start treatment from local hospital but no responseonce a doctor give m liquid medicine.after medicine tonsils blast nd some blood nd puss come out.nd his neck has become a big hole .we used medicated spray on his neck but it's too big hole.plz sujest me.
9086663338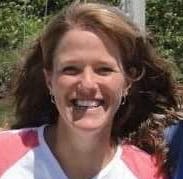 1611
Recommendations
Unfortunately, without knowing more about Gola and his specific problem, I'm not sure that I can shed any light on what to do - if there is an actual wound on his neck with blood and pus coming from it, that is not normal - depending on what is causing the problem, that wound may need to be cultured, or surgically explored to determine the cause. I hope that he is able to recover from this okay.
Ok Dr.Thanks for reply....I will try to save him via best doctor.
Plz help me for save my Gola life.
Add a comment to Gola's experience
Was this experience helpful?
Chewy and princess. Lulu
Sihitxu
8 Months
0 found helpful
My grandkids that live down street from has 2 8month old siztu from different parents they was diagnosed today having tonsillitis I have a 2yr old long hair Chihuahua can she catch from visiting them for 10 mins or so.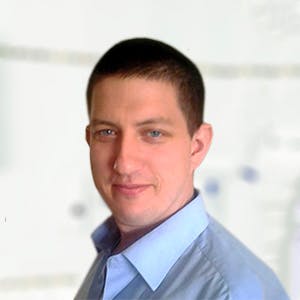 3320
Recommendations
Whilst it is possible for your Chihuahua is become infected, it is unlikely; the other two dogs would be more likely to pass infections between them if they are in constant contact. Keep an eye on your Chihuahua and if she starts to show any indication of an infection your should visit your Veterinarian immediately. Regards Dr Callum Turner DVM
Add a comment to Chewy and princess. Lulu's experience
Was this experience helpful?
Junior
Dachshund
5 Years
1 found helpful
Dog ate a cyst skin I popped from back of my throat was saving for my dr who couldn't see it.(proof)and licks my mouth all the time. I have e had it for over a year no dr I've seen listened and now I think my dog has it. He has bad breath it used to b so nice,seriously. Swallows constantly and is loud when swallows. Sleeps allot now too. Also recently stopped being able to jump up on. Couch(do t know if related)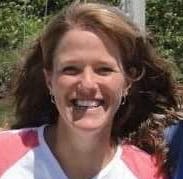 1611
Recommendations
Thank you for your email. Without knowing what the cyst material is that Junior ate, I'm not sure if it problematic or not. If you are concerned about his breath, or his swallowing, or he seems more lethargic, it would be best to have him examined by your veterinarian to make sure that he is okay and that he doesn't have a medical problem that needs to be treated. I hope that he is okay.
2 years in a row our dog has had swollen tonsils. Each time he became lethargic, no appetite and swollen around the eyes. After a visit to the vet we were prescribed an antibiotic and steroids ( for the swelling) after about 48 hours he definitely was feeling better!
Add a comment to Junior's experience
Was this experience helpful?
Boo Boo
Chihuahua
6 Years
1 found helpful
I noticed my chihuahua Boo Boo was sneezing and coughing a lot and wasn't as peppy as she usually is. She had drainage from her nose and mucus in her eyes. I took her to the vet today thinking it was the flu but they said tonsillitis. I looked up the symptoms, but she did not have chronic vomiting so I didn't think that was it. They looking at her 10 seconds before saying it was tonsillitis. I just want a second opinion for my fur baby. Thanks in advance!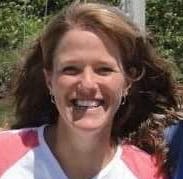 1611
Recommendations
Thank you for your email. Without seeing BooBoo, I'm not able to give you a second opinion. Coughing and lethargy are common signs of inflamed tonsils, among many other things. if you are concerned that more is going on, or if you feel that she has been diagnosed improperly, you are always free to seek a second opinion from a veterinarian who can look at her, examine her, and give you a diagnosis. I hope that things go well for her!
Add a comment to Boo Boo's experience
Was this experience helpful?
Cabo
Chih
7 Years
1 found helpful
7 year old male chihuahua, very healthy, current on vaccines, HW medication. Developed gagging cough. 3 days prior had fallen off of my kayak (wearing appropriate flotation device as we are on the water). Sedation exam revealed very swollen tonsils. Blood work fine, sedAtion exam all fine other than tonsils, x-rays of trachea, heart and lungs fine. After 2 courses of different antibiotics, cough suppressant, Benadryl, no better.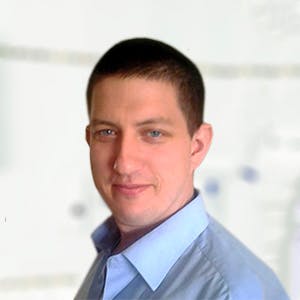 3320
Recommendations
Good to see some owners have life jackets for their four legged family members. I would look into Blastomycosis as a possible cause of swollen tonsils as it is commonly found in lakes and rivers around the USA but we would expect to see an increase in white blood cells in the blood work. Ketoconazole would be the treatment if this is the case; I would discuss this with your Veterinarian. Regards Dr Callum Turner DVM
Add a comment to Cabo's experience
Was this experience helpful?
Ghost
German Shepherd
2
1 found helpful
Everytime you touch the side of my dogs mouth he squeals, and he also is always rubbing his face with his paws. We took him to the vet a while ago and she said his teeth and gums looked good but he had swollen tonsils, he is a german shepard. is there something I can do for him at home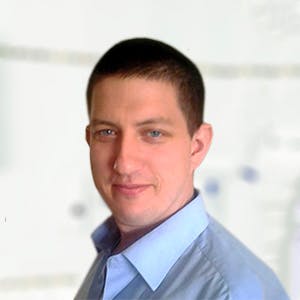 3320
Recommendations
If the tonsils are swollen, the underlying cause needs to be identified and treated; in some cases the tonsils need to be removed. Other causes may be some dental issues, foreign body in the mouth or some other irritation. There is no real at home treatment as antibiotics or other treatment would be required depending on the underlying cause. Regards Dr Callum Turner DVM
Add a comment to Ghost's experience
Was this experience helpful?
Tucker
Rottweiler
2 Years
1 found helpful
Has Symptoms
no other symptoms - fully normal habits, mobility
My dog has a spot on his lower gums the underlined part his neck is completely swollen what could this be he does not seem to be showing any other signs or systems but I think he might have swallowed a bee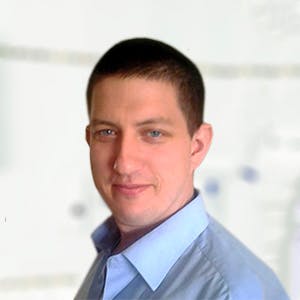 3320
Recommendations
Black pigmentation on the gums is normal in some dogs and usually nothing to be concerned about unless the area is raised and not flush with the gums. The swelling around the neck may be due to swollen lymph nodes or swollen salivary glands; if the swelling is more diffuse and he looks he has a fat neck it may well be the salivary glands. You would need to visit your Veterinarian to confirm and to get a prescription. Sometimes, swelling can affect breathing and swallowing so it is best not to leave it too long. Regards Dr Callum Turner DVM
MY DOG HAS THOSE SYMPTOMS,, TODAY HE DIDN T EVEN TOUCH HIS FOOD.. AND HE DIDN T DRINK .. IM SICK WORRIED.. WE OPENED HIS MOUTH AND PULLED HIS TONGUE OUT.. WE FOUND A BALL..lump.. the sice of a small lemon.. Same color as his tongue..with little spots almost like goose bumps
Add a comment to Tucker's experience
Was this experience helpful?