What are Tonsillitis?
Dogs have one tonsil on each side of their throat, which are part of their lymphatic system. Tonsillitis in dogs typically happens when the dog has another disorder in the lungs or airways. Such disorders include those of the nose, mouth, and upper throat (for example cleft palate), continuous vomiting or regurgitating as might be seen due to an enlarged esophagus, or continuous coughing (for example bronchitis). Tonsillitis is most often seen in smaller dog breeds.
Tonsillitis is an inflammation of the tonsils; in dogs, tonsillitis is rarely seen as the primary disease and is most often seen in small breeds.
Tonsillitis Average Cost
From 323 quotes ranging from $300 - $800
Symptoms of Tonsillitis in Dogs
There are not always overt symptoms when a dog has tonsillitis. Should signs be present they may include gagging that precedes a short, light cough, which may lead to small quantities of mucus being expressed. A dog with severe tonsillitis may exhibit the following symptoms:
Poor appetite
Listlessness
Trouble swallowing
Salivation
If there is a concurrent infection, fever may be present
Types 
Tonsillitis may be chronic, meaning that your dog experiences the condition repeatedly. This is seen in brachycephalic dogs (dogs that are bred to have a flattened face and short nose). When young dogs experience chronic tonsillitis it is considered to possibly be due to the dog's pharyngeal defense mechanisms maturing.
In many cases tonsillitis is a result of an underlying condition, meaning it is secondary to another issue. Primary tonsillitis should only be diagnosed once underlying diseases have been ruled out. Primary tonsillitis is more likely to be seen in young dogs that are of smaller breeds.
Top
Causes of Tonsillitis in Dogs
The inflammation of tonsillitis is typically the result of an underlying condition. Possible conditions leading to the inflammation include:
An infection 
Something lodged in your dog's mouth (plant fibers, foreign items)
Continuous vomiting
Continuous coughing 
Significant dental and gum disease
Tumors in the tonsil
Bacteria are often the cause of disease and a bacterial infection may lead to tonsillitis. The most common bacteria found in a culture are Escherichia coli, Staphylococcus aureus, and hemolytic streptococci.
Top
Diagnosis of Tonsillitis in Dogs
If you notice any of the symptoms above it is a good idea to take your dog to the veterinarian. Your veterinarian will first conduct a physical examination of your dog and ask you for information regarding what you have observed in regards to symptoms (and how long the symptoms have been present). Inflamed tonsils are easy to see, making it easy to diagnose tonsillitis. Since tonsillitis usually results from an underlying condition, your veterinarian will consider symptoms that your dog is experiencing to guide how to proceed with the exam. You will want to be prepared to discuss with your doctor any chronic vomiting or chronic coughing that you have noticed in your dog, as well as any changes in behavior, including his eating habits.
Top
Treatment of Tonsillitis in Dogs
Since tonsillitis is typically caused by another issue, your veterinarian will first seek to treat the underlying issue that your dog is suffering from. If it was discovered that your dog had something lodged in his throat, the veterinarian will remove it and prescribe an antibiotic for your dog. Should the cause of the tonsillitis be dental and/or gum disease, your veterinarian will recommend that your dog receive a professional teeth cleaning and possibly other procedures, followed by an antibiotic. 
An antibiotic will also be prescribed in the case of bacterial tonsillitis. In the case that your dog does not respond to the initial antibiotic, the veterinarian may recommend a bacterial culture and sensitivity testing in order to determine a better course of treatment for him. Your veterinarian may recommend a pain reliever for a few days until your dog is no longer struggling to swallow. 
In most cases, the tonsils will not be removed. Should there be tumors of the tonsil or repeated inflammation of the tonsils that hinders airflow, a tonsillectomy may be recommended. Your dog's tonsils are lymphoid tissue, which help fight disease; therefore it is preferable to not remove them.
Top
Worried about the cost of Tonsillitis treatment?
Pet Insurance covers the cost of many common pet health conditions. Prepare for the unexpected by getting a quote from top pet insurance providers.
Recovery of Tonsillitis in Dogs
While your dog is recovering from tonsillitis and any underlying issue, it is recommended that he is fed a soft diet as he will likely be struggling to swallow. Should your dog be unable to drink or eat, fluids should be administered to ensure that he remains hydrated.
The follow up recommended by your veterinarian will depend on the cause of the tonsillitis. Your veterinarian may request to see your dog to confirm that the treatment has been effective. Should surgery be conducted on your dog to remove his tonsils, you will want to adhere to your veterinarian's instructions for care and follow up in order to ensure the best outcome for your dog.
Top
Tonsillitis Average Cost
From 323 quotes ranging from $300 - $800
Top
Tonsillitis Questions and Advice from Veterinary Professionals
Mutt
Two Years
2 found helpful
2 found helpful
Has Symptoms
Gagging, Excessive, Salivating, Looks Like It'S Hard To Swallow Spit, Gassy
Idk what's wrong with my dog he just started this after a Day of moving into our new house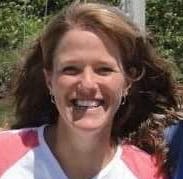 Dr. Michele K. DVM
2 Recommendations
Thank you for your question. It is difficult to say without being able to examine your dog, but he sounds like he is in distress. But if you got into something or found something that he wasn't supposed to, I don't know, but it seems that it would be best to have him seen by a veterinarian right away. I hope that he is okay.
Aug. 7, 2020
Was this experience helpful?
Harley
Havanese
4 Months
1 found helpful
1 found helpful
A couple days ago my 5 month old Havanese puppy was acting very sickly and tired. He wasn't really eating his food, and he was trying to puke. The next morning (yesterday) I took him to the vet and was told he had tonsillitis and was given biomax (amoxicillin) in a dropper. To give to him once every 12 hours. Since then he still doesn't eat, when he does sometimes we pukes it up and sometimes he doesn't. He's also very tired now and sleeps most of the time. MY question is, is this normal? Will he be fine in a couple days or should is are these side effects something I should be worried about?
July 8, 2018
Harley's Owner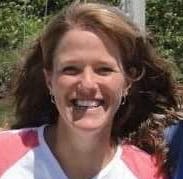 Dr. Michele K. DVM
1 Recommendations
That doesn't sound like normal behavior to me for a 4 month old puppy, no. Without being able to see him or know more about his history, I have a hard time commenting on what might be going on, but if he is vomiting, having diarrhea, not wanting to eat and is lethargic, it would be a good idea to check for infectious diseases like Parvo virus, and to analyze a stool sample for parasites. If those things were not done at your veterinarian, it would be a good idea to ask. If they were done, he should have a recheck if he isn't getting better.
July 8, 2018
Was this experience helpful?
Tonsillitis Average Cost
From 323 quotes ranging from $300 - $800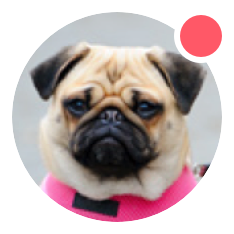 Need pet insurance?