What is Kennel Cough?
Kennel cough, also known as canine infectious tracheobronchitis, is a general term used to describe a viral and/or bacterial infection that causes inflammation of the throat as well as other upper respiratory symptoms. The condition will often resolve on its own, however, it is uncomfortable for your canine pal and highly contagious. Kennel cough can be more severe and lead to pneumonia or death in young puppies, geriatric animals, and immunocompromised animals. Kennel cough is an inflammation of a dog's voice box and windpipe and is used to describe the viral and bacterial infections that occur. Canine infectious tracheobronchitis can be compared to a chest cold in humans, frequently clearing up on its own. Kennel cough in puppies and dogs is highly contagious and can develop into more severe symptoms such as fever and nasal discharge. If you believe your dog has kennel cough, isolate them from any other dogs and contact a veterinarian. How long does kennel cough last? Your veterinary team can answer this question and others you may have and will ensure that your furry buddy is quickly on the way to recovery.
Book First Walk Free!
Symptoms of Kennel Cough in Dogs
Symptoms of tracheobronchitis can begin anywhere from 2-14 days after exposure. 
Symptoms of mild tracheobronchitis include:
Characteristic persistent dry "honking" cough
Otherwise healthy (good energy level, normal appetite)
Possible nasal discharge
Gagging
Coughing up white foam
Symptoms worsen with exercise or pulling at the collar
Symptoms of severe tracheobronchitis include:
Decreased appetite
Lethargy
Fever
Labored breathing
Causes of Kennel Cough in Dogs
Various agents work alone or together to cause tracheobronchitis. The two most common causative agents are parainfluenza and bordetella in dogs:
Parainfluenza virus - Most common viral cause of tracheobronchitis. When acting alone, symptoms may last less than six days. When paired with the Bordetella bacterium, symptoms can last up to 3 weeks. A vaccine is available and often included in the Bordetella vaccine preparation. Vaccines do not prevent infection entirely but can decrease risk and symptoms.
Bordetella bronchiseptica – Most common bacterial cause of tracheobronchitis. When acting alone, symptoms may last up to ten days. When paired with the parainfluenza virus, symptoms can last up to 3 weeks. A vaccine is available and often combined with the parainfluenza virus vaccine. Vaccines do not prevent infection entirely but can decrease risk and symptoms.
How long is kennel cough contagious? The Bordetella bacterium can be shed from an infected animal up to 14 weeks after symptoms have resolved. 
How is kennel cough spread? Virus and bacteria can spread through inhalation, direct contact with other animals, or contact with contaminated objects. 
Common locations for contracting kennel cough:
Kennels
Boarding facilities
Dog daycares
Animal shelters
Dog spas
Dog parks (water dishes)
Diagnosis of Kennel Cough in Dogs
If your pet is showing signs of kennel cough and has recently been in contact with other dogs, make an appointment with the veterinarian for a physical examination. Being vaccinated for kennel cough does not ensure protection. The veterinarian will take a history of your four-legged companion and want to know whether they have had any recent contact with other dogs, how long they have been demonstrating symptoms, and symptom severity. This information will help to determine the kennel cough incubation period. A physical examination will involve listening to the lungs and evaluating the coughing. Any fever or nasal discharge will be noted.
Diagnosis is based on the presence of symptoms and history of exposure to other dogs. Various diagnostics are available to determine the causative agent of the tracheobronchitis including bacterial culture and viral isolation. These tests are not usually conducted unless requested since kennel cough symptoms are indicative of the condition.
Treatment of Kennel Cough in Dogs
If your pet is diagnosed with kennel cough, treatment will depend on the severity of the condition.
Mild Tracheobronchitis
In mild cases, an oral cough suppressant will be prescribed to make your pup more comfortable. Use of a humidifier at home or placing your dog in a shower-steamed bathroom a few times daily can help provide relief. A bronchodilator may be used to expand the airways for easier breathing. An antibiotic may or may not be prescribed, depending on the history and severity of symptoms.
You may want to use a harness rather than a collar while your pet is exhibiting symptoms, as a collar can irritate the throat and lead to increased coughing. Improvement is typically seen within 5-7 days of starting treatment. No follow up appointment is needed for mild cases unless symptoms continue or worsen.
Severe Tracheobronchitis
In more severe cases, antibiotics for kennel cough, bronchodilators, and aerosol therapy will be prescribed.
Severe cases may require a weekly recheck appointment until your dog is considered stable. Report any continued or worsening symptoms to the veterinarian as tracheobronchitis can lead to life-threatening pneumonia.
Recovery of Kennel Cough in Dogs
Tracheobronchitis symptoms will normally resolve after 3 weeks. Geriatric pets, young puppies and immunocompromised pets may take up to 6 weeks to recover. The infection is contagious for up to 14 weeks after symptoms are gone, so it is important to keep minimal contact between your pet and other dogs. If your puppy has a cough, you will have to hold off on the typical socialization activities until your vet gives the okay to resume training and doggy playdates. An older dog will not be able to attend doggy daycare or visit the park until the all clear is given by the veterinary team.
Annual vaccination can help prevent or lessen symptoms if an animal comes in contact with a causative agent of kennel cough. Vaccines do not totally prevent infection. It is preferable to allow 7 days after vaccination to come in contact with other dogs, although 4 days may provide some protection.
Kennel Cough Questions and Advice from Veterinary Professionals
Chloe
Jack Russell Terrier
17 Years
0 found helpful
Medication Used
Steriods, Doxycycline Vetmedin
She has been coughing for about 1.5 years. She coughs when standing from rest. No coughing when active. Her cough stops for 1 week after receiving her boardatello shot. Then gradually gets worse again. This is received every 6 months per kennel rules. She needs help. Her cough sounds dry for about 6-9 coughs then she coughs up a little wet flem.
Add a comment to Chloe's experience
Was this experience helpful?
Ace
Yorkipoo
1 Year
0 found helpful
Ace is male Yorki-poo who just turned a year old on the 24th of June. Vomiting started about 3 days go it is clear and foamy . Then the dry coughing started. It has been 2 days with the coughing. Based off of this description is this kennel cough or a collapsed tracheal? And I have a 8 year old male pit bull named Diesel who started to vomit a clear foamy liquid as well and who is also starting to have a loud dry cough. Do you think he has the same thing as Ace does?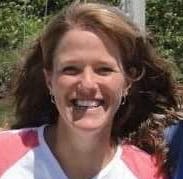 1611
Recommendations
I really can't diagnose what might be going on with Ace without seeing him. There are many other questions on history and examination that I would need to know. It sounds like Diesel is showing the same signs as Ace, and they probably should see a veterinarian to find out what is going on with therm, whether it is kennel cough or otherwise. If it is kennel cough, they may need medications and vaccinations to help them.
Add a comment to Ace's experience
Was this experience helpful?
Maggy
Pug
3 Months
0 found helpful
Has Symptoms
Coughing, gagging, vomiting foam mucus
Hello. I brought a 3 month old pug puppy home with kennel cough from the breeder & unknowingly exposed the virus to my 9 month old pug. Currently he is not showing signs but I am worried he will catch it. How do i keep both pugs from passing it back & forth?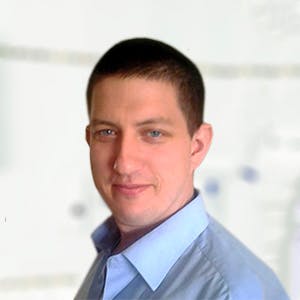 3320
Recommendations
Dogs under six months of age are more prone to pickup kennel cough than older dogs, but you should take steps and be vigilant. Segregation is the most important factor here along with separate food, water bowls and toys; regular cleaning of the puppies environment is also important and cleaning of toys before allowing your other dog to play with them. The second link I've provided gives some information about environmental decontamination. Regards Dr Callum Turner DVM www.merckvetmanual.com/respiratory-system/respiratory-diseases-of-small-animals/tracheobronchitis-in-small-animals https://oregonvma.org/files/Kommedal-Canine-Infectious-Respiratory-Disease-Complex.pdf
Add a comment to Maggy's experience
Was this experience helpful?
Harlee
Chihuahua
5 Months
1 found helpful
I got my dog from a breeder is Missouri 10 days ago she arrived by ground transportation, yesterday while she was chewing on her puppy bone she began coughing and i figured something was stuck in her throat but now today she is still doing it and has low energy and I'm getting worried. We have a free vet here in Boston but I would have to figure out how to get her there. I am just wondering if I should give her a few days to start feeling better or take her in based off the fact she is lethargic and coughing? Please help!! she is utd on all shots and is just getting over round worms as well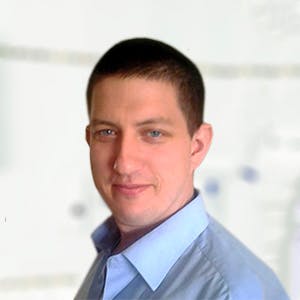 3320
Recommendations
There are a few reasons why a puppy may be coughing; these include infections, aspiration pneumonia (inhalation of food or vomit), allergies or other respiratory disease. Puppies which have some from a breeder, kennel or have been transported with other animals are prone to getting airborne respiratory infections. Some coughs may resolve themselves within five or seven days, other coughs (especially in young puppies, older or immunocompromised dogs). Signs of Kennel Cough are dry cough which may be followed by retching; complications may arise from secondary infections which may produce additional clinical symptoms including lethargy, loss of appetite and may include symptoms of nasal discharge. You could wait a day to see if the symptoms subside, but if in doubt or the severity increases I would recommend visiting your Veterinarian, however speak with the Receptionist before you arrive as they may have a procedure for dealing with suspected infectious pets. Regards Dr Callum Turner DVM
Add a comment to Harlee's experience
Was this experience helpful?
Daisy
Pittbull mix
3 Months
1 found helpful
Hi I have a 3 month old pitbull mix pup and she's been lethargic also coughing and retching. she has moderate energy and has little appetite. The nasal discharge started last night about a day ago and it had a brownish color and she's been coughing for a day now too. I recently adopted her from an animal shelter 5 days ago and she did get her first booster shots. I'm wondering if I should bring her into an animal clinic to get her checked up but I'm not too stable financially. Help?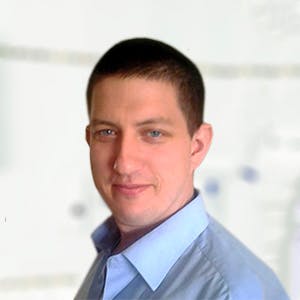 3320
Recommendations
Whilst I understand your financial situation, given that you picked up Daisy five days ago, it would be best to have her checked over by a Veterinarian now as if there is an infection it may take longer to treat if treatment is delayed and may cost more in the long run. Infections, parasites, allergies, irritants (like cleaning products and detergents) etc… may all cause these symptoms. Regards Dr Callum Turner DVM
Add a comment to Daisy's experience
Was this experience helpful?
Lucy
Pit
3 Years
0 found helpful
Adopted a pit bull and she is on meds for kennel cough, but they didn't say how long she had already been on the meds. She has 7 days of meds left so how long has she been on them?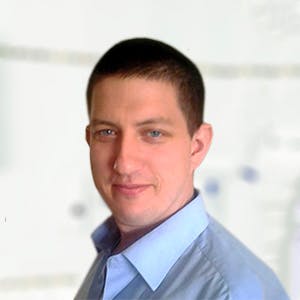 3320
Recommendations
Treatment would be dependent on the severity of the kennel cough, some severe cases require antibiotics whilst milder cases require supportive care; cough suppressants are commonly used to make a dog more comfortable, but the duration of treatment would have been based on severity, but generally treatment would be between ten and fourteen days. Regards Dr Callum Turner DVM
Add a comment to Lucy's experience
Was this experience helpful?
Bam-bam
Boston Terrier
12 Years
0 found helpful
Has Symptoms
wheezing or maybe sneezing
Hello, So I wanted to ask a question concerning my Boston terrier. His name is Bam-bam and he is about 12 years old. He has a history of seizures that occur at least once every four years. Recently he has been coughing. Well it's​ more like a hacking-wheezeing, drawn out type of cough. I'm worried because it will happen when he gets over excited, or sometimes out of the clear blue. He has difficulty breathing during and after his coughing fits. He has also been sleeping....a lot. The vet we took him to told us that this happens with older dogs. That they just sorta begin to develop a cough due to age, but I don't think that is the case and am really worried about my pup. Please help.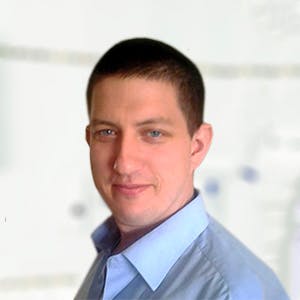 3320
Recommendations
Boston Terriers like other similar breeds are prone to developing coughs as they age due to their anatomy; however other conditions like heart failure, pneumonia and other conditions may cause a cough to develop. Since Bam-Bam's cough comes on at times of over excitement, this would generally be consistent with an age related cough as other causes usually have a persistent cough which get exasperated by activity or excitement. Without examining Bam-Bam and listening to his lungs, I cannot say or determine another cause; it may be best for you to take him to another Veterinarian for an examination for a second opinion. Regards Dr Callum Turner DVM
Add a comment to Bam-bam's experience
Was this experience helpful?
Blaze
Morky
9 Weeks
1 found helpful
Hello,

My dog Blaze has a cough and has been coughing for 2 days. He is eating and drinking and playing normal, but he has a cough. While playing if he has to cough he stops what he is doing and then coughs, it sounds like he has something in his throat but it's not that because after we give him water and he eats it still happens. Is there anything I can do at home to help treat this. His is only 9 weeks old and is a Morky. Should I go to a vet and how much would a vet cost me?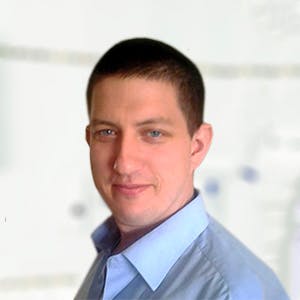 3320
Recommendations
In young puppies, especially in small breeds like Morkies, it is best to visit your Veterinarian as the cause may be infectious, physical (like chemical irritation) or congenital (like collapsing trachea). If the cough is more of a goose honk, it may be a collapsed trachea or narrowing airway. Blaze should be visiting his Veterinarian for vaccinations until the age of 16 weeks so you can bring it up then. Regards Dr Callum Turner DVM
www.vetary.com/dog/condition/tracheal-collapse
Add a comment to Blaze's experience
Was this experience helpful?
Daisy
6 Months
0 found helpful
Hi so my puppy started vomiting with diarrhea 2 days ago, I fed her chicken and rice and got the vomiting to stop and she is eating again.. but now she is coughing she tends to eat a lot of grass and I try not to let her I do keep an eye on her but do you think it could be kennel cough?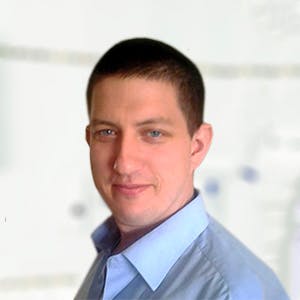 3320
Recommendations
Gastric upset (most dogs will have an episode before one year of age) can cause vomiting, diarrhoea, grass eating and coughing. It is believed that dogs will eat grass to help calm their stomach (or fulfil a nutritional deficit) and isn't harmful unless the grass has been treated with herbicides etc... The cough can be due to gagging where something comes up and irritates the throat causing the cough. Kennel cough presents as a persistent cough, thin watery nasal discharge, retching, progressing to fever, lethargy and loss of appetite. I would ensure that she remains hydrated, continues eating and keep an eye on her; if she doesn't improve after a few days, visit your Veterinarian for a physical examination. Regards Dr Callum Turner DVM
Hello my name is Shonna and I have a 2 year old Pit Bull I have had her since the day she was born because I bred her mother and daddy she has been coughing and sounding like she's choking for the past 2 weeks or so, she has never been a really been a big eater so shes still eating like she usually does but she is throwing up a white foam and last night she threw up all of her food does this sound like severe kennel cough or mild?
Add a comment to Daisy's experience
Was this experience helpful?
Buddie
American Pit Bull Terrier
2 Months
1 found helpful
I was reading online and he has symptoms of kennel cough. Not sure what I can do I have lil money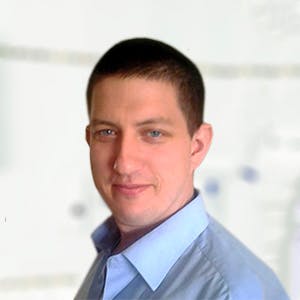 3320
Recommendations
There are a few different causes of severe cough in dogs: kennel cough (infectious tracheobronchitis), another bacterial disease, parasitic disease, viral infection or other causes like foreign body or a tumour. I understand that you have money issues, but a visit to your Veterinarian is required; also speak with your Veterinarian regarding vaccinations as Buddie is at the age when you should start vaccinating. Vaccinations can seem expensive, but workout to be the fraction of the cost of long-term treatment. Regards Dr Callum Turner DVM
Add a comment to Buddie's experience
Was this experience helpful?