What is Abortion?
When a dog becomes pregnant by accident, it may be necessary to terminate the pregnancy. This is done after much investigation into the reasons for the pregnancy, the need to end it, and the safest method of proceeding. The method of ending the pregnancy will depend on factors such as the age of the dog and whether the owner hopes to breed her in the future. An owner may decide to end the pregnancy of their dog if the female is too young to carry a pregnancy safely, or if the accidental mating happened between disproportionate partners. Your veterinarian will take steps to ensure that your dog is indeed pregnant before going through with a treatment.
An abortion in a dog canl result due to a termination of the pregnancy by the veterinarian as requested by the owner. The spontaneous event of unplanned abortion is known as a miscarriage. There are numerous reasons why a planned termination of pregnancy may be necessary, such as protection of the health of the mother or accidental mismating of canines.
Book First Walk Free!
Symptoms of Abortion in Dogs
Choosing to terminate the pregnancy of a canine is not one that is taken lightly. There are many cases, however, of a dog getting away from the owner while in heat, thus creating a worrisome situation. Chances are the owner is now wondering whether the family pet will now bring puppies into a world full of dogs needing homes. In other cases, a purebred dog may mate with an undesirable partner, or a pet who has not been spayed due to the plans for future breeding becomes pregnant before the owner's desire.
When a female dog is in estrous (or commonly known as heat), she is receptive to a male dog's for about a week but is actually only fertile for 3 to 7 days approximately.
If she becomes pregnant and an abortion takes place, whether spontaneous or planned you will see bleeding for a few days after the event.
Causes of Abortion in Dogs
The termination of a pregnancy may be decided upon for a number of reasons.
A purebred female is impregnated in a mismatch
The mating dogs may be disproportionate in size
The owner does not want to add puppies to the present population
The owner feels the dog is too old for a healthy pregnancy
The dog is too young (she has become pregnant at her first estrous)
A spontaneous abortion may occur for reasons like nutritional deficiencies, death of the embryo, or bacterial infection.
Diagnosis of Abortion in Dogs
Before a pregnancy is terminated, the veterinarian will want to confirm that your pet is indeed pregnant. You may have witnessed the mating take place but this in no way confirms if conception occurred. A vaginal smear can be done to verify the presence of sperm; however, this does not mean that your canine companion has conceived. In order to be sure if your pet is carrying puppies, an ultrasound at 25 days gestation may give evidence to the fact. Some pet owners may want to have the potential pregnancy avoided; this will need to be discussed with the veterinarian.
Treatment of Abortion in Dogs
Your veterinarian can give you the best advice as to which method is safest and most effective for your pet, based on the stage of pregnancy. Ovariohysterectomy is the complete removal of the ovaries and uterus. It is very successful in terminating and preventing pregnancy. This is done early on in a pregnancy. A veterinarian may find it difficult and uncomfortable performing this procedure on a canine in late pregnancy, very understandably so.
There are other methods that can be used to terminate a pregnancy in your dog. Discussion with your veterinarian is absolutely necessary as you make a decision as to what will in the long-term, be the best solution for your dog and for you as the owner.
Prostaglandin injections, given for 4 days, stop the hormone progesterone and are 80% effective in ending a pregnancy by causing the uterus to contract, making the pregnancy nonviable. The fetuses are reabsorbed. Dexamethasone is injected twice daily for 10 days at 30 days gestation; the fetuses are either aborted or reabsorbed. Prolactin antagonists are an oral medication given twice daily at 35 to 40 days gestation, causing the fetuses to be aborted in 3 to 5 days. Side effects like increased thirst and nausea have been noted with these methods.
Recovery of Abortion in Dogs
Some pet owners prefer that their pet remain at the clinic for the entire time of the procedure due to the possible unpleasantness of the abortion procedure and results. As well, some canine owners want to ensure the termination is complete before bringing their pet home. This is a personal decision that you will want to discuss with your veterinarian.
If your pet had an ovariohysterectomy, she will need rest and quiet when she returns home which is usually the day after the surgery. She will have stitches and therefore needs to remain quiet with leash walks only for exercise. Your veterinarian will advise you of the follow up appointment necessary after your pet has been spayed.
Abortion Questions and Advice from Veterinary Professionals
Layla
Jack russel /Pug
8 Years
0 found helpful
I have an eight year old jack russel/pug dog. My daughter recently got a male dog and every time I turn around they are trying to fornicate. She is now out of heat but her stomach is swollen to the point where it looks like ate a tennis ball. Her nipples haven't started swelling and no bleeding or vomiting but I'm worried. She is an old girl and I don't want this to harm her. I'm also worried I won't be able to afford any operations..
Add a comment to Layla's experience
Was this experience helpful?
Zarah
Staffy
9 Months
0 found helpful
My Staffy X Kelpie has grown nipple size after her heat and freezes when i touch her belly. i'm pretty sure shes pregnant but I'm not sure if i want to keep them. I've been doing a lot of research and i'm not sure how it will affect her. She's 9 months, she was abused and neglected and in quite bad shape when i got her,. THe father is a border collie X. I just want to right by her. while she is a happy, confident dog now, i just want to know what would be the best option for her mentality? i want to bet by her, money and everything else aside.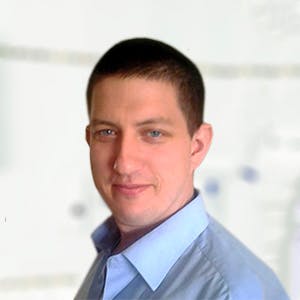 3318
Recommendations
You should visit a Veterinarian to determine whether she is pregnant and to discuss spaying her whilst she is pregnant especially if she is not too far along; without examining her I cannot say whether or not she is pregnant or just having some hormonal issues (false pregnancy or similar); there may be some maternal behaviour after terminating a pregnancy or spaying whilst pregnant but it is normally short lived once the hormones are out of the system. The sooner you visit a Veterinarian the best chance there is for a fast result and castrate your Collie as well if you're not planning on breeding him. Regards Dr Callum Turner DVM
Add a comment to Zarah's experience
Was this experience helpful?
Bear
Bullmastiff
8 Months
0 found helpful
I have an 8 month old female puppy who was recently in heat and her father got to her. I am pretty sure she is pregnant. I cannot afford anymore dogs right now and I was always told not to let them get pregnant on their very first heat cycle. What can I do? I am a college student right now and every vet I ask wants $250 or more to fix her. I need help. I think she is in pain, she won't let anyone but me barely touch her let alone touch her belly.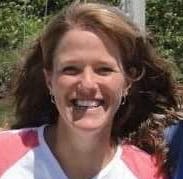 1608
Recommendations
Unless there is a low cost spay/neuter clinic near you, there isn't anything else to do but have her spayed at one of the veterinarians near your house. If you don't have her spayed, and she is with an intact male, she will continue to get pregnant, and you will continue to have puppies. You can ask one of the veterinarians in your area if there is a low cost spay/neuter clinic available.
Add a comment to Bear's experience
Was this experience helpful?
Dolly Parton
miniature dachshund
10 Months
0 found helpful
False pregnancy vs. Actual pregnancy

My dog was in heat about 3-4 Weeks ago, I was catious about letting her out...but there was one time she was unsupervised for about 5 mins and I believe she might be pregnant. It will going in two weeks since she ended her cycle? But her nipple have became enlarged..no other symptoms. I have Google how to tell ig your dog is pregnant and false pregnancy came up. Any way, if she is pregnant, she will need an abortion because all the dogs on my street are all 5-10x bigger than her (I thought it would have been impossible for them to get her).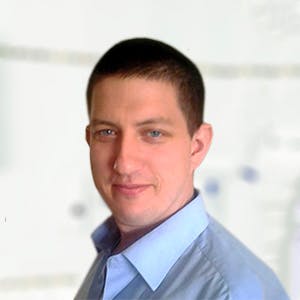 3318
Recommendations
You would be surprised about the sizing match up of some dogs when mating. It is probable that it is a false pregnancy as enlarged nipples usually occur later in actual pregnancies at around five to six weeks; but it would be best to have your Veterinarian check her over. Not all Veterinarian perform abortions at later stages of pregnancy so it would be best to speak with them soon. If it is a false pregnancy, it would resolve itself typically without treatment. Regards Dr Callum Turner DVM
My german shepard is almost 8 months old I didn't know when she was going to start her period and was unsupervised with my chihuahua terrior mixed. And when I came home from work I didn't notice anything and then when I was getting ready for bed I notice that she looked swollen and found a little bit of blood on her blanket and on the tile. And I am super scaried that she could be pregnant because I don't want it to.mess her up since this is her first heat. And I don't know what to do.
Add a comment to Dolly Parton 's experience
Was this experience helpful?
Nix
Black Lab/ Pitbull
6 Months
0 found helpful
Has Symptoms
Connected to unfixed male dog
I have a black lab pit bull mix female who is approximately 6 months and we saw that she was accidentally just bread by my mom's Chesapeake Bay Retriever. she had one set of shots only when she was one month old so she does need all of her shots and I am concerned about number one bringing her in somewhere because of the possibility of parvo and also her health at 6 months old being bred what are your suggestions on keeping her healthy and safe?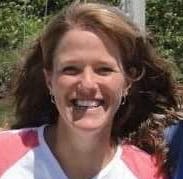 1608
Recommendations
Thank you for your email. You are justified in being concerned. She is very young to have come into heat! If she isn't fully vaccinated, that is very important to have done as soon as possible. She is much more in danger of being affected by Parvo virus being in contact with other dogs than by going to the veterinary clinic for vaccines, and your veterinarian will be able to examine her, make sure that she is healthy, and recommend anything that she might need. You can tell if she is actually pregnant with an ultrasound, or x-rays at later stages. I hope that everything goes well for Nix!
Add a comment to Nix's experience
Was this experience helpful?
Annie
Basset Hound
2 Years
1 found helpful
Has Symptoms
huge nipples. enlarged vulva
rescued basset hound , cruelty treated small & starved , fearful said to be 2 years when rescued 3 moths ago she was in season & given the abortion injection . I have her for 6 weeks , her nipples are huge & her vulva swollen , her tummy is saggy she weighed ll kgs now 16 kgs. Has she had at least one litter? or could this be due to the hormone injection or a false pregnancy ? my vet will not spay her until 3 months after her next season. please advice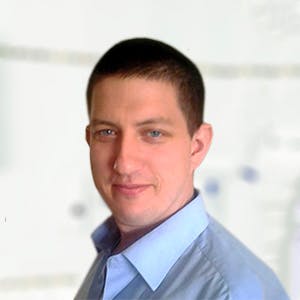 3318
Recommendations
It is quite possible that Annie is going through a false pregnancy; especially if she has had a chemical abortion. Most cases of false pregnancy will resolve themselves spontaneously without intervention; it would be best to keep an eye on her to see if there is any discharge from the vulva or a fever as this may indicate an infection or other condition. If you see not improvement over the next week, visit your Veterinarian for a quick check over to be on the safe side. Regards Dr Callum Turner DVM
I am concerned that Annie may be having a false pregnancy but she is also showing signs of being in season . Is it possible for her to be both , even more timid. how can I tell if she has had at least one litter. Thank you
Add a comment to Annie's experience
Was this experience helpful?
FeFe
Rat Terrier
3 Years
0 found helpful
My dog fefe got tangled up with a pit bull, now she is acting moody and I'm sure she has gotten pregant. So basically, I was just wondering how much a normal would be if she is pregant.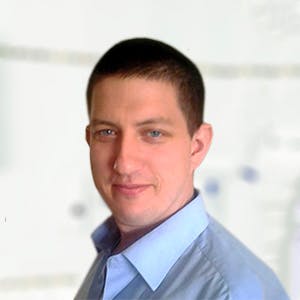 3318
Recommendations
It really depends on the stage of pregnancy, the approach (medical or surgical - usually involves spaying), your location and your Veterinarian. Firstly visit your Veterinarian for a general examination and a chat about the options available. Regards Dr Callum Turner DVM
Add a comment to FeFe's experience
Was this experience helpful?
Sugar
chihuahua mix
8 Years
0 found helpful
My 8 year old Chihuahua mix has just been spayed after being pregnant for about 40 days as I was unaware of this pregnancy...or the father. It's been 4 days and she's been glued to me more than usual. Shes also crying A LOT especially if I have to get up. I expected her to act differently, but now she's panting too. Shes also burried herself in a hamper of my old clothes, just panting. The surgery site looks fine, her appetite is normal, she's going potty normal. Im just concerned. Shes never been pregnant before or anything. Is she in pain? (She has no meds) is she suffering mentally from it being a late termination?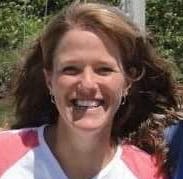 1608
Recommendations
Thank you for your email. The fact that she is eating and drinking normally is good, and her incision site healing well is great! While I can't examine her, she sounds normal other than her behavior. She may be anxious from the procedure, the medications, and the stress on her body. If she doesn't begin to calm down and act normally in the next few days, it would be a good idea to have her examined by her veterinarian and make sure that she is okay. I hope that everything goes well for her.
Add a comment to Sugar's experience
Was this experience helpful?
Sparkle
Anerican Cattle Dog
2 Years
0 found helpful
I got a 2 year old 31 lb female American cattle dog as a foster from an owner surrender in 2/25/18. She went to our vet 3/1/18 where she got a DHPPL and nasal Bordatella vaccination. On 3/14/18 it was discovered that she is pregnant. An ultrasound was done where at least 4 beating hearts were doscovered. We are now concerned about the effects of the vaccinations on the fetus and our vet has suggesting aborting the puppies due the the exposure to the vaccinations. What is your opinion of this. I would also like to know what are the risks and cons of the vet performing a spay abortion concerning how it will effect mom short and long term. Thanks!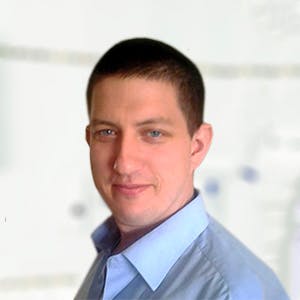 3318
Recommendations
The American Animal Hospital Association's guidelines on vaccination of pregnant dogs is as follows: "Vaccination with MLV (attenuated) and/or killed (inactivated) vaccines during pregnancy should be avoided, if possible, to avoid potential injury to the fetus. There are exceptions, especially in shelters, where vaccination would be advised if the pregnant dog has never been vaccinated and there is risk of exposure to a highly pathogenic virus (e.g., CDV, CPV-2)." Due to the possible risk of vaccinating an immunocompromised mother or infecting unborn pups due to transplacental infection abortion may be recommended by your Veterinarian; the stage of pregnancy is important, however pregnant dogs are spayed on a regular basis especially in shelters. The side effects of spaying a pregnant dog are usually related to the change in hormones and the effects that has on the dog. Regards Dr Callum Turner DVM www.aaha.org/public_documents/professional/guidelines/caninevaccineguidelines.pdf
Add a comment to Sparkle's experience
Was this experience helpful?
Lucy
Mix
3 Years
0 found helpful
My nearly 3 year old Lucy was in heat when she escaped and was bred. I found her attached to the male dog and they were connected for about 30 minutes. I immediately scheduled an appointment to have her spayed and the vet said it would be best to wait until 3 weeks after she was bred.

She had the procedure and the incision is healing nicely, but today she seems almost depressed. If I want her to come or even just stand up, she goes limp and will not come when called or when the leash is attached. She is eating just fine - possibly a bit less than usual, but I've been treating her more than usual lately trying to keep her spirits up.

Could this depression or sadness be caused by the hormones that she was experiencing and now is not? How can I tell the difference between her hormones rebalancing and a general lethargy (which my vet warned me that if I saw, I should bring her in for a checkup.)

My vet is not open today and will not open until Monday. Are there any precautions I should take to make sure she's okay? If this is just a hormone imbalance, is there anything I can do to help her feel better? (Besides the obvious pampering and petting she's already swimming in! 😅)

Thanks for any help. I love my pup and want her to be happy and healthy.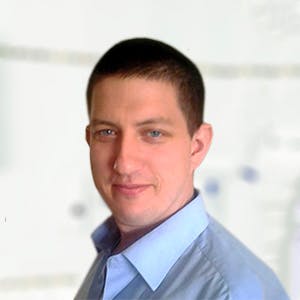 3318
Recommendations
Hormonal changes can causes lethargy in dogs especially after spaying, this most likely is down to this if the spay was done in the last week or so; general lethargy is also a concern but for the meantime you should monitor Lucy and make note of any other symptoms which present. If she is still lethargic by Monday you should visit your Veterinarian to be on the safe side especially if it has been more than a week or two since the spaying. Regards Dr Callum Turner DVM
Add a comment to Lucy's experience
Was this experience helpful?
Trixi
Mixed
2 Years
0 found helpful
I brought my 2 year old mix breed about the size of a schnauzer to the vet today to get spayed and knew the other family dog that's a lab/golden retriever mix had tried while she was in heat, but apparently someone else let her out while I was gone and didn't watch her. Well I go to pick her up from the vet and apparently she had 7 puppies, but the vet did not know until after they had snipped her. I'm glad it turned out like it did because they would have hurt or killed her, but I was wondering if it's likely she will be depressed and act differently.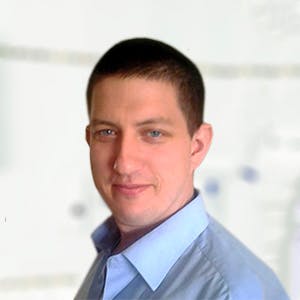 3318
Recommendations
There is a possibility that there may be some behavioural changes in the short term but there should be no problems in the long term. The pregnancy was stopped and all hormone producing elements of the genital tract relating to pregnancy (ovary - corpus luteum etc,,,) would have been removed with the spay. Keep an eye on her and if you notice anything unusual visit your Veterinarian. Regards Dr Callum Turner DVM
Add a comment to Trixi's experience
Was this experience helpful?
Meekah
Siberian Husky
9 Months
0 found helpful
My 9 month old husky was accidentally bred by my 3 year old pit after we gave her a shot to stop her from being in heat. Can I still get her an abortion shot? I was going to get her spayed after her first heat.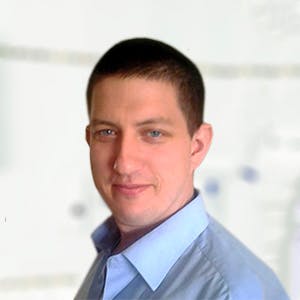 3318
Recommendations
Different Veterinarians have different views on this issue. There are various medications which may be used to abort an unwanted pregnancy in a dog, estradiol cypionate is used quite often for this. A discussion should be made with your Veterinarian regarding Meekah's suitability; your Veterinarian may just perform a spay and take care in one fell swoop if caught early enough but would be at their discretion. Regards Dr Callum Turner DVM
Add a comment to Meekah's experience
Was this experience helpful?
Daisy
Unknown
Unknown
0 found helpful
Have 2 abused and abandoned female dogs that we feed and have provided shelter for, etc. However they still will not let us close enough to pet them after 6 months. One is now pregnant, is there any way to abort?? Yes as soon as I can catch them they will be spayed.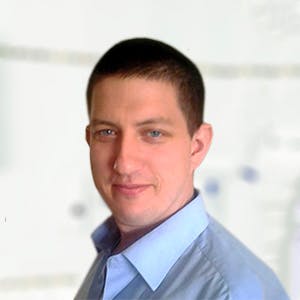 3318
Recommendations
Whilst I understand your predicament and I am happy to hear you're taking care of two neglected dogs; I wouldn't want to suggest a method of inducing abortion in a dog that isn't under the care of a Veterinarian or that cannot be caught if there are complications. Also, the method of inducing abortion can differ depending on the term of pregnancy. Regards Dr Callum Turner DVM
Add a comment to Daisy's experience
Was this experience helpful?
Shuga
Caucasian Shepherd (Mountain Dog)
1 Year
0 found helpful
Hello
My caucasian shepherd since November 15th after then there were a few signs she was pregnant... With a little swollen nipples now it's January no signs of pregnancy... I guess she had a miscarriage... But how long does it takes to the heat Cycle after a miscarriage?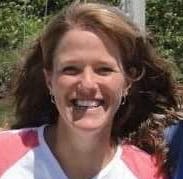 1608
Recommendations
Thank you for your email. Dogs can have false pregnancies, where they hormonally go through a pregnancy, but they aren't pregnant. She may be having a false pregnancy, or she may have lost her puppies early. They typically go through a heat cycle every 6-12 months, but hers may be unusual if she has hormonal differences. It would be a good idea to have her examined by your veterinarian to make sure that she is okay.
Add a comment to Shuga's experience
Was this experience helpful?
Sage
Cane Corso
9 Months
0 found helpful
We have a 9 month old pure bred Cane Corso. She is in her first heat, and she wandered away from my husband for 5 mins this morning and a stray came out of the woods and mounted her. They were hooked but for a short time. We wanted to breed her to another purebred after she turns 2 but now I don't know what we should do if she is pregnant by this stray. I've scheduled an appointment with our vet but I would appreciate any advice. Thank you!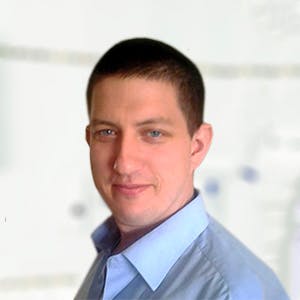 3318
Recommendations
There is nothing you can do at home at this point, you should visit your Veterinarian as soon as possible to discuss possible methods for preventing or aborting pregnancy; at this early stage there are medical methods available which your Veterinarian will discuss with you. Regards Dr Callum Turner DVM
Add a comment to Sage's experience
Was this experience helpful?
Daisy
Blue Heeler
8 Months
0 found helpful
I have a 8 month old blue heeler and I just noticed this morning that her vagina was swollen so I assume this is her first heat. I let her out of the house and now I am scared that she got pregnant by another dog on the street. She is getting spayed in two weeks. Will that terminate the pregnancy if she is pregnant? I don't want puppies because I can't afford them and that would be wrong to bring them in the world and I don't even know who the father is.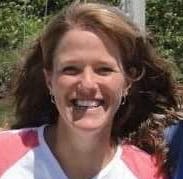 1608
Recommendations
Thank you for your email. If Daisy is going to be spayed in 2 weeks, that will terminate any possible pregnancy very early. When we spay dogs, we remove the ovaries and uterine horns, so there is no chance of pregnancy. I hope that ll goes well for her.
Add a comment to Daisy's experience
Was this experience helpful?
Isabella
Miniature Pinscher
4 Years
0 found helpful
Has Symptoms
slight waddle as opposed to usual gait
Stomach enlargement resembling pregnancy
sleeping/resting frequently
My Dog Isabella and her son, who is an American Eskimo, Miniature Pinscher mix sleep in the same crate. This is because he has bad anxiety and can't sleep without her without howling all night. During her heat cycle I kept them separate as much as possible, even moving her to another crate, however when they went outside once together they managed to hook up on February 13th. This was the only time but today she was showing signs of an enlarged stomach and seems pregnant by some behaviors I've noticed in past pregnancies. She is a good mother, but has had four pregnancies. Which was three too many, is an abortion right for her? what effects might it have?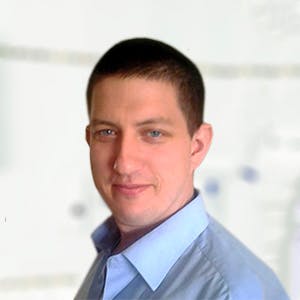 3318
Recommendations
It would be best in some respects to terminate the pregnancy as interbreeding can magnify certain negative traits if the mother and son are carriers of the genes. If you are not wanting to breed anymore, some Veterinarians may spay her and everything is resolved in one motion; this is down to Veterinarian's preference. After effects may be depression, continuing mentally with the pregnancy and other similar behaviours; but ultimately no long lasting effects. Again, an abortion may be carried out with injections, but at the Veterinarian's preference. Regards Dr Callum Turner DVM
Hi I got a dog from a friend she's like 11/2 old . She was coming out of heat when they gave her to me. I think she may be pregnant she's supposed to be getting spade Dec 4th but now I worry if they will be able to abort or not she will be 6 weeks if she is pregnant. She looks like she may be pregnant her belly swollen. I just found out this. I don't want puppies but I don't want to hurt the mom of abort if they are to mature. I'll be stuck finding homes for them i have 4 dogs already.
Add a comment to Isabella 's experience
Was this experience helpful?
Molly
Doberman Pinscher
9 Months
1 found helpful
I have a 9 month old doberman. I got her from a guy that had her brother and an older doberman. Both of the males werent fixed. She is now getting big nipples and has lumps around her nipples. What happens if her brother is the one that got her pregent? Should i be worried? And will the puppies come out deformed or hurt her? Or do i get her an abortion?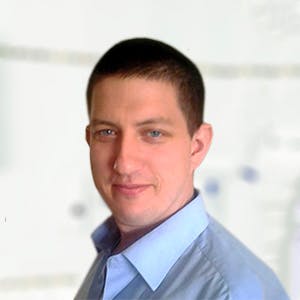 3318
Recommendations
It is possible that Molly is pregnant or is having a false pregnancy; either way it would be best to speak with your Veterinarian to confirm whether she is pregnant and to see whether they will abort or not (some Veterinarians will others won't). Just because a brother and sister have mated, doesn't mean that the puppies will be deformed; it just means that inherited traits that both siblings have in their DNA can present in the offspring. If you aren't planning on breeding her, spaying would be best to prevent unwanted pregnancies, false pregnancies, pyometra, mammary tumours etc… Regards Dr Callum Turner DVM
I have two pitbulls that are brother and sister. They are about 7-8 months old. I haven't seen signs of her going into heat as of yet, but I could have missed it. Her nipples are starting to protrude slightly, moreso than usual. How bad is this situation, if she is in fact pregnant? Please advise!!!
Add a comment to Molly's experience
Was this experience helpful?
Chewy
American Bulldog
9 Months
0 found helpful
My 9 month old American bulldog just had her first heat (starting mid decemeber)
We caught another dog in our yard mounting her on Christmas. We thought we stopped them in time but now (January 15th) she has signs of pregnancy (including big pink nappies with what feels to be budding milk glands)
She is a pure bred and was planned to be mated in a couple years with another pure bred. My question is, is there any way to abort her babies now, but not get her spayed?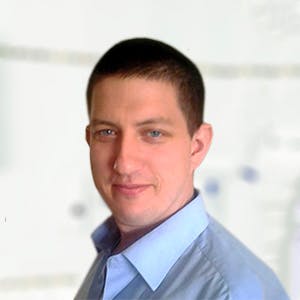 3318
Recommendations
I would suggest going to term with the pregnancy as it seems six weeks have passed and a decision to abort would have to be at the Veterinarian's discretion which you visit; despite what is written online, the pregnancy won't affect her pedigree. It is also possible that Chewy is having a phantom pregnancy which can occur four to eight weeks after being on heat. In either situation, a visit to your Veterinarian (or another one) is best to discuss the options available; some Veterinarians won't abort pups without spaying the mother. Regards Dr Callum Turner DVM
https://www.vetary.com/dog/condition/false-pregnancy-in-female
Add a comment to Chewy's experience
Was this experience helpful?
Mikasa
Boxer
Two Years
0 found helpful
Can a female dog abort some puppies but not all. About 2 weeks after matting I found a 6 inch diamater of blood with some tissue in the yard. I thought she wasn't going to have any but got an X-ray and she has one pup. Didn't tell vet as I just remembered about the blood in the yard.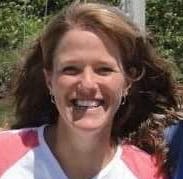 1608
Recommendations
Thank you for your email. That is unlikely. The tissue may have been discharge associated with the pregnancy or the puppy. It would be a good idea to keep in contact with your veterinarian, as the puppy should be coming within the next 15 days if it showed up on the x-ray. If she has any problems delivering, it will be good to have your veterinarian involved.
Add a comment to Mikasa's experience
Was this experience helpful?
Hazel and Zorie
Chihuahua
10 Months
0 found helpful
My puppies were mated by their father. They are 10 months old and in their first estrous. This only happened in the last 5 days or less. Can I just have them spayed since it would be so early if they were actually pregnant....to avoid abortion costs?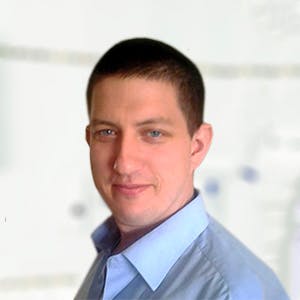 3318
Recommendations
Most Veterinarians would spay during early pregnancy, and some would even spay up to term. Obviously the females need to be healthy enough (they should be being only ten months) and that is about it. Speak with your Veterinarian's Office about booking an appointment before the pregnancy progresses more. Other reasons for spaying include prevention of future pregnancies and the prevention of conditions like pyometra and tumours which may occur later in life in intact females. Regards Dr Callum Turner DVM
Add a comment to Hazel and Zorie 's experience
Was this experience helpful?