What is Spinal Trauma?
Spinal trauma can be broken down into events such as car accidents, direct injury, bites, gunshot wounds and multiple medical conditions. Depending on where in your dog's spine he is injured, you may see different signs and symptoms. Your dog may become incontinent, lose his ability to walk, and experience great pain.
Due to the largely varying nature of the symptoms your dog may experience, his spinal injury could mimic other injuries or conditions. It will be important to bring your dog to his veterinarian to provide relief through diagnosis of the problem.
Spinal trauma in dogs is defined as any injury to a dog's spinal cord that results in ongoing injury and issues. These injuries account for up to 2% of all injuries of dogs brought in to their veterinarian.
Book First Walk Free!
Symptoms of Spinal Trauma in Dogs
Symptoms may vary in your dog depending on the type of injury and what caused it.
Acute onset – You will most likely notice symptoms come on quickly and suddenly after an injury or trauma
Loss of function – Your dog may lose some if not all function of his legs or lower half of the body
Ataxia – There may be a loss of coordination in your dog's limbs and this may give him an unsteady walk
Pain – Your dog may begin to experience pain in his neck, back, and limbs due to the spinal injury
Types
Types of spinal trauma injuries are broken down into 3 broad categories.
Intervertebral disk disease (aging disks that harden and cause pain, discomfort or paralysis)
Trauma (car accident, gunshots, falls, bite wounds)
Blood supply being blocked to his spinal cord
Causes of Spinal Trauma in Dogs
The causes of your dog's spinal trauma will be either medical or accident induced. The causes will reflect the type of spinal cord injury.
Car accident – In the event your dog is hit by a car he may experience an injury to his spine that could result in partial or complete paralysis, pain, loss of coordination and more
Gun shots – In the event your dog is the victim of a gunshot wound, he may suffer injuries to his spinal cord resulting in pain, surgery or other issues
Bite wounds – Depending on how severe the bite is and where it is on his spinal cord, your dog may experience pain, paralysis or long term nerve damage among other injuries
IVDD – Due to old age and hereditary issues your dog may develop compression of his spine resulting in pain, discomfort, and loss of use of his limbs; has been found to be somewhat common in Dachshunds
Restriction of blood flow to spinal cord – More likely to impact large breeds, however miniature Schnauzers have a high rate as well; happens when blood flow is constricted to the spinal cord by obstruction or other means of prevention of flow
Diagnosis of Spinal Trauma in Dogs
Diagnosing of a spinal cord injury will need to be done by a veterinarian as the injury will most likely not be one that can be seen by the naked eye. Your veterinarian will want to perform a physical exam and her primary goal will be to stabilize your dog.
Once he is stable, your veterinarian will need a full history and any indication of injury, trauma, or fall that could be causing his symptoms and your concerns. Your veterinarian will want to rule out other possible disorders or underlying causes of his symptoms through testing.
Some of those tests may include X-rays, CT scans and MRIs to determine where the damage is and how severe it is. These tests are typically done while your dog is under anesthesia and without too much movement of him so as not to injure him any further.
Treatment of Spinal Trauma in Dogs
Treatment will be largely dependent on the type of injury your dog is experiencing. If the injury is only a partial cord injury, the prognosis is better. When the cord injury is more severe, the prognosis goes down. This is because when your dog's spinal cord is only partially injured, the nerves can pick up the slack of the lost nerve endings versus a complete severance where there are no nerves left intact.
Surgery may be necessary to release pressure on your dog's spinal cord, and to treat any open wounds or other secondary injuries. Medication management is rare and typically consists of steroids to help with inflammation as needed. One medication used is PEG, which if used within 72 hours of the injury, can prevent nerves from breaking completely and allow the spinal cord to heal better.
Depending on the severity of your dog's injury he may begin to recovery within a few days to weeks after initial diagnosis. However, if your dog loses his continence ability, that may not return and if he has complete paralysis that may also not be fixed.
Recovery of Spinal Trauma in Dogs
If your dog is no longer able to perform normal bodily functions such as urination or defecation on his own, that will result in a lifelong change for him and you both. If his ability to walk or be mobile is taken away that can also change his lifestyle and may result in changes to his environment and mobility means.
Follow up appointments will be necessary after surgery as directed by your veterinarian and to check for any further issues or progress of his symptoms. Your dog can begin to get better within a few weeks once the underlying and immediate cause are treated.
Spinal Trauma Questions and Advice from Veterinary Professionals
Bama
Datshund
Five Years
0 found helpful
Has Symptoms
Uncoordinated, Swaying, Stiffness,
I have a 5 Y/o Dachshund. She hurt her mid back about 3 weeks ago from rough housing with my other little doxie. Took her to the ER, they said she was in good health and IVDD was ruled out due to her good health conditions. After 3 days, her symptoms got worse, to where Wednesday she had lost mobility in her hind legs, but still had bladder and urination control. Kept her at the vet till that Friday after 3 laser Treatment. She finally gained function again in her hind legs and we were advised strict cage rest for a 4-6 weeks. So, she's currently starting Week 3 of cage rest and she goes every Friday for Laser Treatments. She's had 3 Laser treatments from the 3 days she was at the vet and has had 2 more since on Fridays She has 2 more visits to go. Now with all that being said. She has enough function to now stand and walk a few feet to the potty pad or the patch of grass to potty. However. Here is my question. She's not showing any signs of pain when she's picked up to potty. She still begs for food (not a good thing...(human food)(shes not obese)). Is muscle loss a downfall about what she's having to go through atm, and if so, how long will it take for muscle to finally build back up. Oh and what is the ETA on a recovery like this?
Hi I'm going through the same thing with my doxie. But they are wanting to do 7000. Surgery. I can't afford. I never heard of laser. Can you tell me more about it. Or call me. Or text me 5403543684. My name is Lisa. My mom and I are devastated. Over this. We love Marley so much.
Years ago my 3 yr old dachshund injured her back by jumping off the bed, and she was immediately paralyzed from the waist down. We were referred to Auburn University in Alabama where surgery was done for much less $, and after months of physical therapy at home, she was able to walk and enjoy life again. She lived to be 15. It's very important to have the surgery ASAP to regain use of the legs. As soon as we were referred, we raced to Auburn with her. I don't know what their price is now, but it's worth a try.
Marcia C. Who did you contact there? We woke up at 3:00am to find my dog paralyzed in our bed from the waist down and brought her to the emergency vet hospital asap. She is in severe pain and we can't afford the $10,000 surgery they are recommending. She is only 5, I just visited her this afternoon and she is miserable, are only other choice at this point is to do what we don't want to do :( What was the cost of your dogs surgery?
Person who got dog operated at auburn university in Alabama please contact me via email. [email protected]
I have a 3 month old Rottweiler that abruptly lost function in his left hind leg. He was so playful and we were playing fetch but an hour before he couldnt move his leg. The last thing he did was try to climb under a shelf and then army crawled backwards out and then BAM he cant move his leg. Anyone have any advice? We took him to 2 vets. One said that it could be a spinal injury and I'm looking at 8 grand for surgery. Today's vet gave us anti inflammatory with steroids and other meds to help in hopes that he will recovery. Also suggested exercisers we can do. The xray showed no fractures, or major injuries but in the center of spine his vertebrae were closer together than the others. Will he grow out of this? Anything helps. We just want our boy to get better. Thank you ain't advance.
I have a chihuahua who just had emergency surgery on a herniated disc friday after missing the deck when he was trying to jump up on it like he usually does. It's been 48 hours and he does not have sensation in his hind legs yet and his spinal cord is bruised. They are saying it could take time for him to get feeling back and don't worry yet. It's hard not to worry. We are at $5000 so far. He is 5. Just wondering how common this is. They say it's very common.
Add a comment to Bama's experience
Was this experience helpful?
Maggie
Yorkshire Terrier
9 Years
0 found helpful
Hi! I have a 9 year old morkie that got accidentally stepped on somewhere on her back/hind legs. She cries and moans and able to walk but her Right leg occassionally gets weak. 4 days after she began leaning towards her right side and eventually fall and cries and moans more. We took her to the vet and had some xrays taken, they can't really tell where the injury was but they noticed a soft tissue lump on her right lower back. We took her home with tramadol, methocarbamol and steroids as we're not sure if we wanted some ct/mri done as it is too expensive. I wanted to know what are the chances of my dog to recover? She still eat and drink but less appetite, still falls and leans on furniture on her right side to be able to walk straight, pee and poop but not able to empty her bowels completely.
Did Maggie recover? My dog Jack fell off the bed, injuring his back and is displaying many of the same symptoms but he is 18. I'm torn on what to do and how long to "wait it out" to see if he can recover. He is too old for many options plus he has a severe heart condition.
Add a comment to Maggie's experience
Was this experience helpful?
Miller
Basset Hound
16 Years
0 found helpful
16yr old Basset Hound is losing all function of his back end, he can sometime walk but falls and then drags himself around. He will poop in his sleep or just when he is sitting there, not even knowing he is doing it. He seems happy and he is still eating 2 times a day. We just can't figure out if he needs to be put to sleep. He also has a tumor that ruptured and won't heal. Help! He is our 1st baby, how do we know when it is time?? When he stops eating??
I'm in a similar position. My dog fell on her lower back a month ago, she was already struggling to walk and now her back legs are pretty useless. She too is incontinent, I'm making good use of my steam mop! I read some other forums this week about how you know when the time is right and many said similar things; they stop eating. But most agreed that they saw it in their dog's eyes and demeanour, like they have just had enough and you just know. So that's what I'm hoping for, it's a day to day thing really. You don't say whether the tumour is causing him any issues, but that he is happy and he wouldn't be if in pain. So why not just gently carry on and see how things go, especially if there's a possibility that he may go naturally. Best of luck if and when the time comes.
Add a comment to Miller's experience
Was this experience helpful?
Layla
Springer spaniel
8 Years
0 found helpful
Our Springer Spaniel, Layla, jumped on a mole hill and was instantly paralyzed. MRI showed a piece of disc in her neck flew into the spinal cord. They couldn't do surgery as to where it is. She is having therapy in a pool with a tread mill. And a balance board. 5 weeks she is walking but very uncoordinated and balance not good. Has anyone else experienced this? I was just wondering about the long term outcome. She is posturing for her potties and doing fine with that, now. A lot of ups and downs.
Hi, did she need to go an catheter and if so how long for?
Add a comment to Layla's experience
Was this experience helpful?
Wilson
Rhodesian Ridgeback
9 Years
0 found helpful
I was throwing the ball for my dog, how I usually do, when all of a sudden, he got to the ball, reached down for it and it seemed like his hind legs gave out from underneath him, with his hind quarters dropping to the ground. He yelped in pain for a good 20-30 seconds, dragging himself 20 feet or so to my rv. Now he drags his right hind leg, he has been licking the area where his ACL tendon would be, but has some level of soreness in his lower back near his tail and doesn't want me to touch him there. I think I've narrowed down his injury to either a slipped disc or a torn ligament, just not sure which, maybe a combination of the two if such a thing is possible? He is urinating/ defecating ok and wags his tail...
Add a comment to Wilson's experience
Was this experience helpful?
Benji
Pit bull
6 Years
0 found helpful
Two weeks ago, I came home from the grocery store to find Benji laying on his side in the yard, not moving. He was having serious trouble breathing, wheezing heavily, and his tongue was hanging out of the side of his mouth. He scream/barked/yiped when my son touched his back, but he seemed able only to move his head, and even that, not much. A friend helped me get him into the truck without bending him around, keeping his spine aligned. He didn't yelp or seem in any pain at this point. We rushed to the vet, but during the drive he stopped breathing at least once. By the time we reached there, he had lost all movement up to his head. At the vet office, he was examined and the vet told me his spine was severely dislocated. I asked about surgery, but the vet told me the spinal fluid had drained, he was in extreme pain and he wasn't going to make it. We ended up euthanizing, which was absolutely devastating to our whole family. Aside from swelling around the dislocation, Benji had no other obvious bruising, swelling, cuts or other trauma. I had only been away from the house about 1 & 1/2 hours, he was inside our fenced yard, and he was chained. The second part is due to our landlord serving us with an eviction notice and mandating that, when he is not in the house with us, he be chained. This is until we move. As he obviously wasn't hit by a car, what could have caused such an injury? My gut says someone hurt him, namely our landlord, but I'm grasping at other possibilities, if there are any...?
Two months ago I put down my rat terrier Sophie because of what I now realize was a spinal cord injury. Very hard lesson to learn, and absolutely sucks ...says it all. She ran into a door very hard and if I hadn't been there to see it, I'd have no idea how she ended up injured. She had been housebroken for years and suddenly started losing bladder control when jumping on the bed, standing with her back legs crossed, having a little difficulty walking. The vet recommended several NSAIDs and pain killers but I didn't see any improvement. Around that time I moved and ended up in a house where Sophie immediately fell down a flight of stairs. She fell off the deck and I wrapped it to stop her from falling. She was having a very difficult time and it kept getting worse. She became totally incontinent and could hardly hold herself up to poop. Toward the end, I was giving her Tramadol twice a day for pain, Trazadone so she could get some sleep, and had all floors covered with plastic and towels. She would pee on herself, wake up, I'd switch out dry towels and she could go back to sleep. She had a good appetite and wanted to live. In hindsight, it's so clear, but exam at the vet didn't reveal what I now realize. If only I had known about spinal cord injury and could have gotten proper treatment for her. It breaks my heart and has caused me a lot of sleepless nights because I feel like I let her down. This has been a real education, now that it's too late.
Sophie's x-rays showed no abnormalities.
Add a comment to Benji's experience
Was this experience helpful?
Nero
Doberman Pinscher
5 Years
0 found helpful
Hi I have a Doberman pincher and a English Cocker Spaniel. Today my Spaniel attack my Doberman and I saw he is paralysed in his behind, I immediately took him to vet. The vet informed me they going to check if his spinal cord is injured, will only know by Thursday. His prognosis is 50% according to the vet. He is paralysed at the back, but when she pinch him hard on his back paw, he withdraw, his neck and front legs is also stiff. His reflect on his front paws are also slow. Please if anyone have such case before, please reply back, I can do with help at the moment. Praying for Nero.
Please I don't want to loose him, I went through so many things this year, and I'f I just get some hope on recovery will be the greatest gift of all.

Thanks Marlene
Add a comment to Nero's experience
Was this experience helpful?
Yoda
Pitbull mix
2 Years
1 found helpful
My dog got off his chain outside & got loose on 7/4/18. A couple days after he became very fatigued, didn't want to eat/drink or get up to move him around. Took him to the ER clinic they said they couldn't see anything on the scans. They put him on a liver medication, antibiotics & pain medication just to cover the basis of what it may be. Took him to our regular vet & she said that he had no feeling in his back extremities due to some form of spinal injury. She gave him a steroid shot. Since then he does have feeling in his back legs & walks/runs with the other dogs. He doesnt act like he's in pain. Sometimes when he's on our laminate floor inside he will lose his balance & his feet will slide out from under him kind of like Bambi on ice. I was wondering if that could be a long lasting effect of the injury? I know that he can feel his feet now so I do not think he's falling because of numbness. He's definitely ataxic & stumbles sometimes as well.
No dog belongs on a chain.
Add a comment to Yoda's experience
Was this experience helpful?
Glacier
German Shepherd
21 Months
0 found helpful
Has Symptoms
Trouble walking with hind legs,
We have a 21 month old 7/8 German Shepard (GSD). Other than being about 20 lbs smaller than most the vet said she appears full blooded. About a week ago, after my dog came in from using the restroom, we noticed her favoring her left hip. We didn't think a lot about it other than maybe she had a sore muscle from jumping onto the porch or something. I am 5 foot 2 in our back porch comes up to my hip. After about 3 days she began swing her lower half around when she walked and would occasionally fall over. I then called the vet and brought her in. After x-rays they said nothing was broken but there was a small narrowing of her spinal cord near her coccyx most likely due to inflammation. We were told that there may be some cartilage damage or a hematoma that they can't see. We were told there's nothing to be highly concerned about. That her brain and her spinal cord are not communicating like they should. After three days we brought her home, with instructions from the vet to do bicycle type exercises with her and to try to get her to walk as much as possible. Since we have gotten her home from the vet she has been urinating and defecating on herself. We just got her back yesterday. We were told she should be walking like a person after 4 tequilas within three weeks and it can take six months or longer but she should make a full recovery.
My concern is that doing therapy before she is healed my cause further damage.. she has also begin to get cold easy and sugar to where we can hear her teeth chattering. I don't know if this could be from pain or medication.
Add a comment to Glacier's experience
Was this experience helpful?
Peanut
Miniature Fox Terrier
9 Years
0 found helpful
Spinal
She lifts one leg up when walking , then all of a sudden she like gets a shock and shoots forward running and yelping in pain , and can't understand why or who has hurt her . Now she is traumatised and won't go outside unless she is right by you , and no longer wants to go to the toilet as she associates going outside with pain .
X Ray shows small area between pelvis has a mark ? But no fractures . She pants and shakes when distressed usually when she goes outside or wants to go toilet .
Add a comment to Peanut's experience
Was this experience helpful?
Mali
Doberman Pinscher
8 Months
0 found helpful
Has Symptoms
uncontrollable bowel movement
My 8 month old Doberman was hit by a car Saturday May 11th. She had an open fracture on one hind leg and was not using the other one. She was in so much pain and lost so much blood that they didn't even bother X-raying her but just but a "cast" on both legs and put her on fluids with some antibiotics and pain medication. When she was hit she had a bowel movement. In my car about 25 minutes into the drive to the nearest open vet clinic she had another bowel movement in my seat, on herself. When we got there they said they would have to amputate the leg that had the open fracture. But she was not even attempting to use her other leg and was not responding when they pinched her toes and stuff. They're afraid she may have a spinal injury and if she does they're recommending we put her down. They told me to let them work with her over the weekend and they would call me Monday and let me know if they in fact think we should put her down due to a spinal injury. I must also say she never once cried of pain, whimpered or acted aggressive or resistant. That could have been because she was in shock but I'm afraid it's because she didn't feel the pain and of course has the spinal injury. I'm so scared I'm going to lose her. If I can find a vet surgeon that can fix her spinal injury, assuming she does have one, and will take payments I would make payments for the rest of my life to save this dog. I just know I can't pay 10's of thousands of dollars up front. Any advice would help.
How is she?
My dog Ruby is in a bad way
Add a comment to Mali's experience
Was this experience helpful?
Biggie
French Bulldog
4 Years
0 found helpful
My dog has a dislocated spine due to a fall on the stairs and his back legs were paralyzed for a month, but the doctor gave me meds and told me to try and let him heal without surgery first. After almost a month he started limping on his rear legs again and now has no trouble getting around but his legs fail him every now and then. anyways my biggest problem now is that he keeps peeing non stop everywhere without realizing and its not getting any better, and before this injury he would never pee in the house. Could you please tell me if that is a huge risk or if i should consider surgery or will he get better?
Add a comment to Biggie's experience
Was this experience helpful?
Porkchop
Rottweiler
3 Months
0 found helpful
My 3 month old Rottweiler Porkchop abruptly lost function in his left hind leg last night. It was so out of nowhere. He tried to climb under a shelf my husband called him out and then he army crawled backwards to get out. Next thing my husband heard him struggling and noticed he could not move his rear left leg. We took him to his vet and they gave us all the worst case scenarios without xrays, and sent us home with a small dose of anti inflammatory. This morning I took him to an emergency vet and they did the xrays, no fractures or major injuries were noticed but did notice that in the middle of his back, the vertebrae are closing together than the others. She sent us home after giving him morphine. He got Gabapentin , Methocarbomal , prednisone, and famotidine. He is on strict kennel restrictions for the next 12-14 days. And was advised to do some therapy exercises. They said because of spinal trauma he wouldn't be able to pee or defecate on his own, however he has. Anyone have any advice? They said there is a good chance our boy will be able to walk again, we just are having the hardest time seeing him like this.
Add a comment to Porkchop's experience
Was this experience helpful?
Lou
English Bulldog
5 Years
0 found helpful
For about a month my dog has been having his head tilted to his left side, crying in pain and walking with little to no coordination. The other day I took him to my vet and got xrays done and we discovered that he displaced his back.I'm not sure how he injured himself. The vet told me he couldve jumped or even was running and made a very sharp turn. During his feedings i have to put on his harness and leash to support him up or else he falls and all four.Although when he does this, he gets up quicker but im not sure if its because of the meds.He also has been urninating on his beds so i have to wash every other day and give him a new bed to rest on while his good cover is in the wash. I start him on Predisone tonight and i hope this give him some relief as i cannot think to put my bubba through surgery. hes on a very strict rest and only comes out when its time to eat, drink water and use the bathroom and to hangout and walk around for no longer than 5 minutes.In the past he head buts the cage and gets out so we now have to zip tie is closed when we leabe for work and at night. He still walks low to the ground and has even fallen over himself and pees on himself. we are not sure how he injured himself but the vet did recommend that we get him stairs or even a ramp so he can go on the couch and for easier access to both my car and my boyfriends truck. I'm hoping this predisone helps along with rest.
Add a comment to Lou's experience
Was this experience helpful?
Scribbles
Husky
5 Years
0 found helpful
My brother's husky is about 5 years old, super slim (she was eating special high protein dog food to help her gain weight), very active, happy. About a month ago my brother was outside playing fetch with the dog when she accidentally ran into the swings and got tangled. I wasn't there for the incident but he said she fell on her head/neck and he noticed the second she fell she did not move at all, he thought she died on the spot. He went over and noticed she was alive but clearly not moving anything so he stabilized her on a board and brought her to the vet. They told her she has spinal cord swelling. This has left the entire right side of her body in a paralyzed state. For a few days after the accident her right eye was droopy, and she couldn't put any weight on her right legs. But after about 5-7 days she was able to sit up (with a bit of help) and the eye droop was gone. A couple more days later she was able to stand on her feet with a harness, but she didn't bear much weight or was able to move her legs really. She is now sore and cries more in pain from bed sores. Is there a chance that her swelling is going down and she will be somewhat mobile again? Are there little things we can do to keep her comfortable? Please help
Add a comment to Scribbles's experience
Was this experience helpful?
Apollo
Newfoundland
12 Weeks
0 found helpful
Our puppy Apollo tried scaling his crate and got himself wedged in the door frame of the crate. His hind legs were in the frog position when I found him and he has since not be able to move them significantly. He is able to wag his tail as usual and x-rays were negative for orthopedic issues.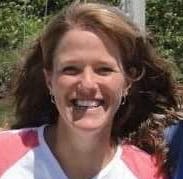 1611
Recommendations
Without knowing more about the injury that Apollo had, or being able to examine him, I have a hard time saying what might be wrong, or how to treat him, but if he has seen your veterinarian recently, it would be a good idea to ask them more questions about him, what might be going on, and how to treat him.
Add a comment to Apollo's experience
Was this experience helpful?
Yogi
Mixed
4 Months
0 found helpful
Our month old 25 lb mixed breed puppy was pounced on by a 1.5 yr old German short haired pointer and suffered trauma to his lower spine. X rayed at er vet showed a possible lateral lunation of thoracic vertebral bodies t11-t-12. He's moving fine, peeing and pooping normally, but cries out in pain if you even gently touch his back end and cries when walking up the couple stairs to get in and out of the house. No ataxia or weakness. We've got him on pain meds and muscle relaxants from the vet and he's on leash and resting either in his crate or in a room with us. Advised for a neurological work up for possible stabilization. My question is what is stabilization and is his being a puppy predisposed him to such an injury. I'm honestly surprised that this could happen by a dog jumping on his back. What are the risks of him not recovering or worsening?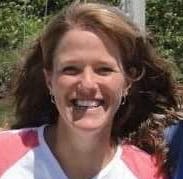 1611
Recommendations
His reflexes sound like they are normal, which is positive. Without knowing more about his actual condition, I don't have any way to comment on what sort of stabilization that your veterinarian is discussing, or how he is expected to recover. Since your veterinarian has seen him recently, it would be very reasonable to call them and ask what to expect and what possible further treatments he will need.
Add a comment to Yogi's experience
Was this experience helpful?
Oshie
Mini Dachshund
7 Years
0 found helpful
Our 7 yr old mini doxie had mid-back surgery almost 2 months ago and while he has slowly regained the ability to walk (after 2 wks) he has regressed to the point that he defecates in the house, usually overnight. It seems that he has trouble holding a squat when he goes outside and that he will defecate when he stresses his core during extended barking or stress. Is there something that we can be doing to get him back on the right track, and is it possible that he just needs more healing time? His gait is not 100% and at times he has more trouble and appears to be stiffer.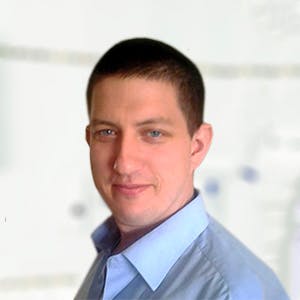 3320
Recommendations
Spinal issues are common with Dachshunds and faecal incontinence among other symptoms shouldn't be surprising; however the faecal incontinence is probably due to inflammation which is leading to a loss of control, there is nothing specific I can recommend for Oshie without examining him first and probably you just need to wait for him to improve more after the surgery but prepare yourself as it still may not improve. Regards Dr Callum Turner DVM
Add a comment to Oshie's experience
Was this experience helpful?
Tommy
German Shepherd
8 Months
0 found helpful
Hello 15 days backa table fan fall upon my dogs back while playing.and now after 15 days he is not able to walk,pee and stool .after CT scan dr said that he has a vertebral fracture in L3 vertebrae.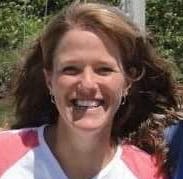 1611
Recommendations
If Tommy has a fracture in his vertebrae and isn't able to walk or urinate, he may not recover from this injury. Since I don't know anything about his situation, it would be best to discuss his prognosis with your veterinarian, and make any decisions for him that are kind.
Add a comment to Tommy's experience
Was this experience helpful?
Lucky
Dalmation
12 Years
0 found helpful
Hello! My dog lucky is 12 years old dalmation. Just 2 days back will running he slipped in water and was okay, he was playing the next few hours like jumping etc. However since yesterday he is just lying down and trying to move his limbs but is not able to get up . He hasnt passed bowels since 2 days and slightly passed urine. He had little food yesterday and now is taking very less amount of water and is not eating. He is moving all his limbs, he gets excited seeing us, wags his tail, but he is unable to get up and walk. I belong to a small town and the vet said he has fever and has spinal cord injury and he cannot improve, another vet saw him the same evening, at that time he was afebrile and doctor said that he is weak so he gave him multivitamin injections. I want to ask is it really spinal cord injury or is it something else?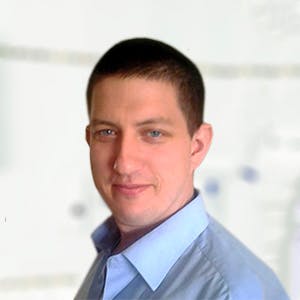 3320
Recommendations
Without examining Lucky I cannot determine whether there is a spinal injury, hip injury or another cause; you should allow Lucky to get plenty of rest and monitor for improvement however I cannot give you any specific advice without an examination unfortunately. Regards Dr Callum Turner DVM
Add a comment to Lucky's experience
Was this experience helpful?
Diesel
Pit bull
5 Years
0 found helpful
I work at a shelter and we received a pitbull mix who had been shot in the back months before. Any veterinarians we reach out to will not remove the bullet. He fully capable in moving around but has complete loss in urination and defication abilities. He has been on a number of steroids to see if the nerves are just inflamed, but nothing is helping. What else can we do as he is constantly surrendured from families who are sick of the incontinence.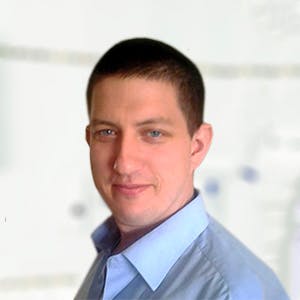 3320
Recommendations
Unless the bullet is life threatening it is normally not good practice to remove the bullet since more harm may be done in removing the bullet than if it was left alone, I know you may be thinking that urinary continence would be regained if the bullet was removed but it is unlikely. Any treatment would depend on the specific mechanism affected leading to the incontinence but it is unlikely to improve. Regards Dr Callum Turner DVM
Add a comment to Diesel's experience
Was this experience helpful?
Bailey
Springer spaniel cross border collie
7 Years
0 found helpful
Our dog Bailey had a severe accident two nights ago. We're moving house and had moved two new sofas into the living room, and moving the old one into the garden ready to take to the tip. Bailey was let out to the toilet before bed and he did his usual thing of speeding out the door like a greyhound in case there is any cats out there. It was pitch black and before my mum had a chance to put the light on he has run straight into the sofa head first, yelped in pain and collapsed.

He hasn't moved his legs or body since, he's unable to eat, drink or go to the toilet. He has slight movement in his neck still and has moved his back leg and tail half an inch on a couple of occasions but that is it. He does however still have feeling in all legs and all over his body. He's been put onto a drip and pain killers and had an MRI scan and X-ray. The vets have said that he has spinal cord damage and that they will not be operating. They said he would need physio etc but that it is a waiting game as to whether he is able to move and walk again and that it could go either way.

They've said to wait another 4-5 days to see if there is any improvement. Is there anything we can do to help him other than just wait? We had to take him to a vets that are two and a half hours away from home and this wait is killing us. What are his chances of walking again?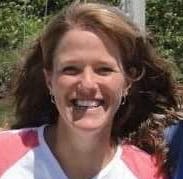 1611
Recommendations
I'm sorry that happened, that is terribly sad. I think at this point, having him under veterinary care is all that you can do - they seem to be monitoring him and keeping him comfortable, and sometimes we just have to wait and see if he is going to recover. It seems in this case, time will tell. If he still has feeling in his legs, that is a somewhat positive sign. I hope that he makes a reasonable recovery.
Add a comment to Bailey's experience
Was this experience helpful?
Hugo
Basset Hound
4 Years
0 found helpful
Has Symptoms
Back left leg becoming weaker
My basset hound had a spinal stroke 4 weeks before his 4th birthday. He had physio/hydro therapy once a week for 5 months and made a good improvement. He hasn't had any now for about 10 weeks and he now seems to be going back over again. Is he likely to keep needing physio for the rest of his life?
We darent let him off his lead as he drags his back left leg and although we have been told it isn't painful, we are conscious he could hurt himself more.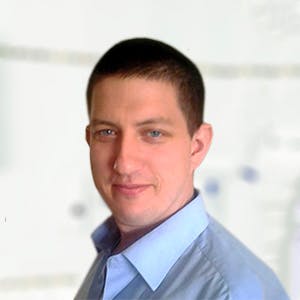 3320
Recommendations
It is possible that Hugo may require ongoing physiotherapy and hydrotherapy to keep him moving; however I would recommend you return to the physiotherapist and see if there is any improvement starting again. Also, I wouldn't let him run by himself as whilst it isn't painful we don't want the leg to be injured due to dragging on the ground. Regards Dr Callum Turner DVM
hello sir, my puppy is 9month old, she met with accident & her spinal cord is injured, can she be cured? Please let me know
Add a comment to Hugo's experience
Was this experience helpful?
Hailey
Labrador Retriever
12 Years
0 found helpful
Has Symptoms
Shaking, Running and walking gait,
Hi, my 12 1/2 year old black lab has been diagnosed with disco myelosis after having an xray. She shook and ran like she was galloping. The vet put her on 300 mg of gabapentin 2 x a day and 75 mg of carprophen 2 x a day.

My question is what else can I do for her? We tried laser therapy (6 times) and there was minimal improvement. I am just trying her manage her pain but I want to do something more for her. The vet said she is otherwise healthy - strong heart, good knee and hip joints. I also give her tumeric 2 x day as well as MSC Glucosamine and Fish Oil.

Thanks for any advice you can give!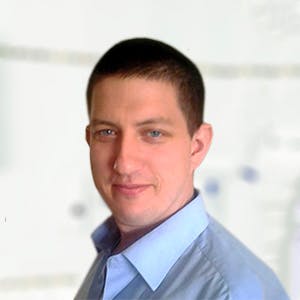 3320
Recommendations
Pain relief is the best cause of action; other therapy options like laser therapy, acupuncture and physiotherapy have limited efficacy but cause no overall harm. There is nothing else I can recommend apart from restricting activity and continuing with the pain management pain you are already doing. Regards Dr Callum Turner DVM
Add a comment to Hailey's experience
Was this experience helpful?
Bowzer
German Shepherd
8 Years
1 found helpful
Has Symptoms
Slight dragging of rear paws
My German Shepard mix loves playing fetch, this morning he twisted and landed funny. He immediately yelped and was dragging back legs. We spent all day at the vet and decided after blood work was normal to treat him medically. He has slowly been improving through out the day, but still hunched and dragging feet occasionally along with crossing his hind legs . He still very much wants to pull himself up on the bed and will allow me to carry him down to go potty. He is eating and drinking and seems to understand resting is important. I understand the doctor can't give me any chances on his full recovery but he is a very healthy dog and only 8 years old.i am not clear if a disc is slipped of he is simply sore. Leasing him to go potty seems to hinder him more than help as he wants to go to his usual spots. I suppose my main question is what else besides meds and rest can I do to help him make the best recovery possible? Is it okay to apply heat? Is rubbing affected area worse as some pressure seems to relieve him a bit. Would using a towel to sling his back legs while walking be helpful? The emergency vets agreed an MRI or x rays may not be nesseccary but also gave me a week long recovery time, I've been reading longer times are usually needed. He still grabs his frisbee to keep it close and he lives for running and playing. His tail is wagging.I just want the absolute best chance at full mobility at his age any advice is immensely appreciated.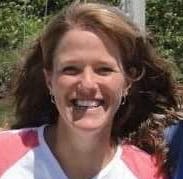 1611
Recommendations
A week seems a reasonable time frame to make sure that Bowzer is recovering from his injury, and not deteriorating. If at any point he loses function of his back legs, he needs at MRI right away. You can definitely help him get around by using a towel to support under his belly when he walks, and he will probably appreciate it. Laser therapy or acupuncture may help him as well, and your veterinarian can let you know if anyone in your area offers those services. I hope that he recovers normally.
Add a comment to Bowzer's experience
Was this experience helpful?
Willow
American Pit Bull Terrier
1 Year
0 found helpful
My pittie Willow took a fall back in October. After lots of vet bills and an MRI we found that she had bruised her spinal cord, luckily no need for surgery. It's now been almost 6 months and she's walking around fairly well although she still can't use her back left leg 100% normal and her tail just hangs there. She's steadily been getting better at holding her bowels, but she's still in diapers. What more could I possibly do to help her? We have a PT routine but that doesn't really seem to help too much.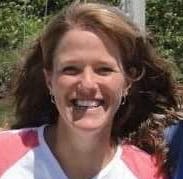 1611
Recommendations
I'm not sure what medications Willow is on, but nti-inflammatory therapy may help her. Laser therapy is sometimes used for rehabilitation as well as physical therapy. Without knowing more about her, I can't comment on what might help her specifically, but those are possible treatments that you can talk with your veterinarian about.
Add a comment to Willow's experience
Was this experience helpful?
Teddy
Border Collie
8 Years
0 found helpful
My BC Ted was just playing fetch as normal the other night and stopped in his tracks. Nothing seemed wrong until an hour or so later, he was wobbling and unsteady in his hind legs. Just thought it was his hips because he has hip dysplasia, so when we took him to the vet, that's what they concentrated on. About 36 hours after the injury, he was mostly paralyzed in his hind region, but still had control of his bodily functions. About 48 hours after injury, he had complete paralysis and was extremely painful. An MRI showed a piece of spinal disc tissue had partially entered his spinal column. Besides being in pain and feverish, he seems chipper. He is still in veterinary care, but can only be treated medically and not surgically. As far as I know, he is on steroids and fentanyl patch for pain. Depending on how he feels tomorrow, we are planning to come home. What things can be done to improve his prognosis and better his chances for at least partial ambulatory recovery? Can we suggest anything to our vet that could possibly help with his aftercare and stimulate neurological function? i.e. medications, corticosteroids, etc.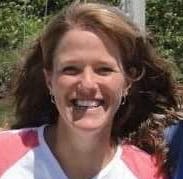 1611
Recommendations
Without knowing more what might be going on with Teddy or being able to examine him, it is hard for me to comment on how best to treat him. Surgery may be a viable option for him, I'm not sure why he can't be treated surgically? If he improves on his medication, it may just take time for him to recover, and physical therapy or laser therapy may help him recover more quickly. Those are options that you can discuss with your veterinarian, as they are able to examine him and know more what his prognosis might be. I hope that he does well.
Add a comment to Teddy's experience
Was this experience helpful?
Ozzy
Bichon Frise
14 Years
0 found helpful
On 02/08/2018 Ozzy was out with us all day (everything normal. 2 days prior he was able to run) He has a stroller which during dinner (at a restaurant) it feel over. He seemed fine until an hour or 2 later at home I picked him up and he was in pain. The first week he would not move and clearly the issue seemed that 1 of his rear paws was injured (abruptly) I've taken him 2x to his regular vet who we trust and is very conservative about rushing any treatment. He put Ozzy on an pain med and an anti-infatory. We used the pain med for 2 weeks and the anti-inflammatory for much longer.

About 4-6 weeks had passed and each week he was making improvement. At best he was 60-70% improved with Ozzy walking a few hundred feet at a time before wanted to sit on his walks. We were thrilled!

However, 2 weeks ago, he regressed. Both paws are not functioning. We are thankful that Ozzy was strength in his upper body/paws to move himself, and do body functions outside. For the vast majority of the day, Ozzy does not appear to be in pain and still anxious to go outside. Because of this we are considering a dog wheel cart/chair. However, I'd like to know based on the symptoms over the past 10 weeks, what is occurring and how (if at all possible) can things improve. I appreciate your feedback. Thank you!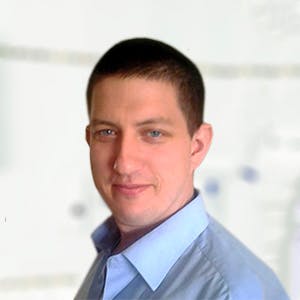 3320
Recommendations
Spinal injuries can be difficult to manage and treat, sometimes a dog may have no function of their back legs but x-ray come back clear; have x-rays been taken? If not I would recommend it just to assess the integrity of the spine and to look for any disc herniation or other issues. Without performing an examination and reviewing the case I cannot say specifically what is happening to Ozzy. Regards Dr Callum Turner DVM
Add a comment to Ozzy's experience
Was this experience helpful?
Golly
Cocker Spaniel
7 Years
0 found helpful
Hi i have a 7 year old cocker spaniel with severe back pain, x rays show compression of the vertabrae and the vet inspects her progress every three days, she is small for a cocker and weights in at 12 kilo, at present she is on 10 mg steriod every 8 hours and it seems to control the pain level well, what would be an acceptable period of time taking 30 mg of steriod per day before liver damage could become an issue?
She is on bed rest and we are fortunate to have a very large garden however at times it seems immpossible to keep her calm as she feels she still needs to carry out her duties, run to the door when the bell rings etc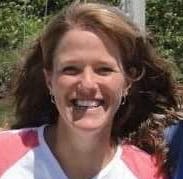 1611
Recommendations
I'm sorry that that is happening to Golly. That is a really high dosage of steroid for her - have you tried to use other medications alongside the steroid so that you can decrease that dosage? Some medications that may help include Tramadol, Gabapentin, and Buprenorphine. Of course, without seeing her, I can't comment on her medications, but those might be worth discussing with your veterinarian to see if they are options to decrease her steroid dosage.
Add a comment to Golly's experience
Was this experience helpful?
COSMO
Yorkie
6 Years
0 found helpful
Has Symptoms
He urinates, but he cant stand up
legs are not as stiff as before
Hello, I have a baby miniature and never in my lifetime did i think a dog would break through our fence and strangle. Anyway, the dog grabbed him by the middle of his body shook him off like a toy a tossed him. He doesnt have any bites just a hemmroid on his side aswell as he cant stand up or move his neck. When this first occured he couldnt move his legs or neck at all, however in the last 3 times theres been slow progress in his legs moving and his neck doesnt seem to be as stiff. The vet has had him sedated and on medication. They said the progress is slow but we could try to give him two weeks or put him to sleep. By any chance do you think that there could actually be the possibility of him getting better?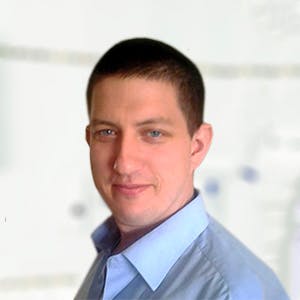 3320
Recommendations
Without examining Cosmo and seeing x-rays of his spine I cannot comfortably make any prognosis for his recovery, your Veterinarian will be monitoring for improvement and the present of deep pain sensation etc… Your Veterinarian will be in a better position to give a prognosis. Regards Dr Callum Turner DVM
Add a comment to COSMO's experience
Was this experience helpful?
Holden
Pointer mix
7 Years
0 found helpful
i have a dog at our rescue that was in a shooting. he still has the bullet in his back and the placement of the bullet has made him unable to know when he is using the bathroom. removing the bullet isn't an option due to possible paralysis. what can we do to help him either learn to release himself or limit how much goes inside? He hates wearing diapers and will rip them off. i feel like he might have some feeling due to him marking territory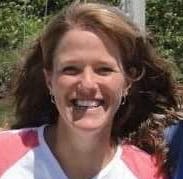 1611
Recommendations
Without being able to examine Holden or assess his neurologic function, it is difficult for me to comment on what might help him. If he has spinal damage, he may never be able to control his urination - there isn't anything that you can teach him that will change that. He may need to stay in an area of the house where whether he has accidents or not isn't an issue. I hope that he is okay.
Add a comment to Holden's experience
Was this experience helpful?
begum
Great Dane
6 Years
0 found helpful
Has Symptoms
loosing balance while walking
hell I am based of Indian and my dane slipped on the floor tasting her back, initially we assumed muscle Pain as she use to sit while walking however a week onwards she was loosing balance in one leg; vet has diagnosed as damaged nerve and has put her on solemedrol and other near vitamins every 3 days...she has done 3 out of 6 cycle prescribed..though there. is improvement and she walks with some time a slide in one leg but not recovered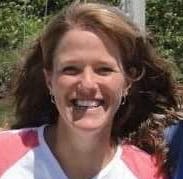 1611
Recommendations
Depending on the degree of damage that Begum sustained, she may need further care,medications, or physical therapy, Since I cannot examine her or assess her nerve function, it would be best to have her rechecked by your veterinarian, as they will be able to assess her progress and advise on whether further care is needed. I hope that she is okay.
Add a comment to begum's experience
Was this experience helpful?
Cleo
Cocker Spaniel
11 Years
0 found helpful
Has Symptoms
Unable to walk using her back legs
Hi, I have an 11 year old cocker spaniel who although blind and a grade 2 heart murmer is pretty healthy. She tried to jump up onto the bed on Saturday night and wasn't able to, I then noticed that she had. 'Drunken type' gait. We took her to the vets on Sunday morning and she was kept in over night for observation. She has deep pain sensation in her feet and can go to the toilet but needs a sling to support her back legs. I don't want to put her through surgery at her age and am asking if complete crate rest and the medications will be enough to help her to regain her mobility in her back legs? How long can crate rest last? Should I consider surgery? Thanks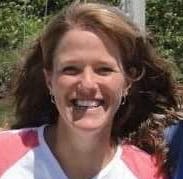 1611
Recommendations
Thank you for your email. WIthout examining Cleo, I am not sure how severe her neurologic deficits are, and which route might be best for her. Typically, if there is function in the hind end, kennel rest for 10-20 days and medications are attempted. If she has lost use in her back end, an MRI are necessary. Since I can't see her, it would be best to ask these questions of your veterinarian, as they know more what is going on with her.
Add a comment to Cleo's experience
Was this experience helpful?
Archie
mini schnauzer
10 Years
0 found helpful
Hi. I have an adored 10 year old Miniature Schnauzer, Arhcie, who we are seeking advice for. Archie was diagnosed with a likely spinal injury 3 weeks ago. From a gradual reluctance to jump in/out cars & onto laps over the last 6m, he quickly developed an odd gait in last month and although not obviously in pain, showed signs of poor control & awareness in back legs. No history of trauma or injury we can recall. Continence seems unaffected & appetite/vigour unrepressed! We have been advised to arrange MRI scans but are hesitant partly for the high cost, & distress of putting Archie through another proceedure, as he reacts badly to vet stays, and we would be unlikely to proceed to surgery unless there was an obvious proven benefit. Can you advise if this is likely to get worse with time, and if further enforced rest is likely to much difference to the long term picture? Are there any other options, as we obviously do not want him to suffer - which doesn't appear to be the case at present. Initial x-rays are normal.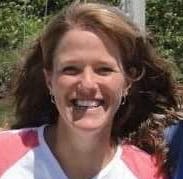 1611
Recommendations
Thank you for your email. If Archie hasn't been on anti-inflammatory medications or muscle relaxants, that may be a medical option for him. Since I can't examine him, Im not sure what his physical status is, and you may be best to follow your veterinarian's advice. If medical treatment is possible, that would be worth discussing with your veterinarian.
Add a comment to Archie's experience
Was this experience helpful?
Womble
Lab/Collie
5 Years
0 found helpful
Has Symptoms
Difficulty getting comfortable
My Labrador Collie Cross injured his back whilst chasing a ball under a metal gate. There was a swelling around his mid spine & it is still curved upwards. He lost some rear leg coordination but that has improved but he was able to walk from day one

He can now walk but won't run or jump up. He is clearly improving but only gradually. The incident was 4 weeks ago. He is clearly still experiencing some discomfort. How long could this injury take to heal ? Is he curvature of his spine likely to be permanent ? Many thanks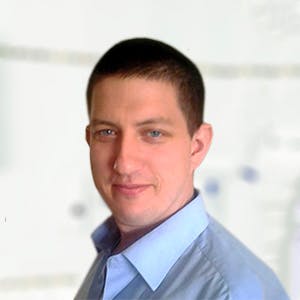 3320
Recommendations
Without examining Womble and possibly needing an x-ray I cannot say what the severity of this injury is; it is possible that there is a subluxation, fracture or other issue with the spine but you would need Womble to be checked by a Veterinarian to diagnose the specific type of injury. You should keep Womble calm and give as much rest as possible (don't encourage activity), visit your Veterinarian tomorrow for a thorough examination and then a decision can be made based on the findings. Regards Dr Callum Turner DVM
Add a comment to Womble's experience
Was this experience helpful?
Emma
French Bulldog
11 Years
0 found helpful
Has Symptoms
Hip displacia/possible spinal injur
Emma has severe hip displacia she has managed walking and regular body function up until 48 hours ago when she slipped while walking and her best back leg got wobbly which severely affected her mobility. Emma has not been able to pee on her own for 36 hours. The vet emptied her bladder this morning with a needle, tube & syringe. We have been trying and trying but she can't go. She wabbles back and forth as if she needs to go but just won't release pee or poo. She is still drinking & enjoying her food. We are feeling so desperate please help.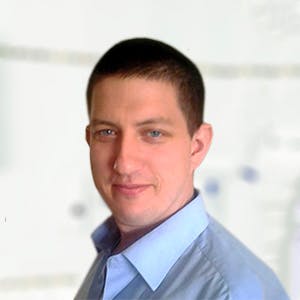 3320
Recommendations
Without performing an x-ray you are unable to have an idea of what is occurring in the spine or the severity of the hip dysplasia after this fall; also without personally examining Emma I cannot give much input into a treatment plan apart from manually emptying the bladder and possibly performing an enema to remove faeces. Regards Dr Callum Turner DVM
Add a comment to Emma's experience
Was this experience helpful?
Wheezy
Mix
4 Years
1 found helpful
Has Symptoms
Back legs sway when walking
Hi, I have a 4 year old mix breed who has had some kind of spinal disc episode. I came home from bowling one night and he was hunched up and looked to be in pain. The emergency vet said it seems like some kind of degenerative disc problem.Swaying with the back legs a bit but otherwise seemed okay. He was treated with the normal medicines for this kind of event and has responded in a very positive way. Caging has gone on for nearly 4 weeks and worked well. He wants to do all the old things that he used too. My question is how long to keep him caged. My vet says 3 to 4 weeks. I read on another site that it needs to be 8 weeks. Also, and this is a biggie. His play buddy is 2 to 3 times his weight. They play very rough together and it concerns me that this might be how it happened. Any thoughts on whether they can play together like that again? Thanks for any input.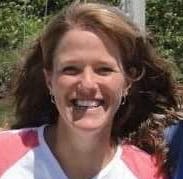 1611
Recommendations
Thank you for your email. For normal activity, if he is responding well to medications, 2-4 weeks is fairly typical. Because you know that he is going to be active and playing with a larger, active dog, it may be a good idea to extend his rest for another 2-4 weeks. Since I cannot examine him, or assess his function, it would be best to also ask your veterinarian about his progress and continued rest. I hope that all goes well for him.
Thanks so much for the response. So, after the healing period, will he be good as new or will this injured area always be a weak spot? I know it's hard to guess his outlook without some kind of scan. I just don't want to let him return to normal play with a big chance it would happen all over again.
Add a comment to Wheezy's experience
Was this experience helpful?
Hooch
Boxer
8 Years
1 found helpful
My 8 year old boxer has had a back injury. I have had x-rays done and it shows that he has ruptured discs and slipped discs and he has nerve damage. We have tried several medications but it only seems to be getting worse. He pretty much has no control of his back legs when walking. He is now dragging them more than he used to and this is causing bleeding on his paws. Would seeing a K-9 chiropractic or doing laser therapy or physical therapy benefit him?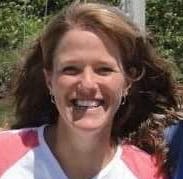 1611
Recommendations
Thank you for your email. WIthout knowing more specifically what type of injury or more about his situation, it is hard for me to say whether other therapies may help him, but if he does have any nerve function to his back end, physiotherapy, acupuncture, and laser therapy can be quite helpful in some cases. It would be best to ask your veterinarian if they feel that any of these therapies might be of benefit to Hooch, as they have seen him and know his specific situation. They will be able to refer you to specialists if there is a chance that it might help. I hope that he is able to benefit from some of those therapies.
I have a chi that lost some movement in her back legs. unable to stand without falling due to a back injury. traditional medicine was helping with pain, but not movement. I took her to a chiro. Within 3 days hardly falling at all and within a week pulling me on her leash. running.... I never thought this would be a viable option, but will continue to get adjustments. The vet was suggesting surgery with no guarantee of full recovery. Alternative medicine could be an option for you.
Add a comment to Hooch's experience
Was this experience helpful?
Oliver
Miniature Schnauzer
9 Months
0 found helpful
Hey, my dog Oliver was around a horse about 24 hours ago. I did not see what happened but he went off running and crying away from the horse. I suppose the horse kicked him. Immediately after the incident his energy was low. He retained most of the function of his limb, but he seems to be experiencing pain, mostly focused on his spine right at the end of the thoracic and beginning of the lumbar vertebras. He can't jump. It seems painful to put his front legs up. He walks without showing much pain, and although he looks a little down because of the pain, he still seems to enjoy daily activities (eating, scratching, going out to the yard, etc.). He retained sphincter controls; although #2 seems a little "shaky" and painful. Right now he is on crate rest most of the day.
I gave him some pain medication that I had left from his abdominal surgery 2 months ago (Doesn't say the name)

Will this resolve by itself with some rest? Is there something I can do to stabilize his back? Can I use some NSAID's to help his pain and inflammation? Do I need to be worried? Do I need to take him to the Vet? (Struggling a little bit on money this month)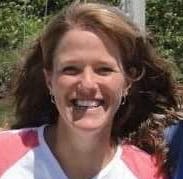 1611
Recommendations
Thank you for your email. Oliver may have sustained a significant and devastating trauma to his leg or spine. He does need to be seen by your veterinarian, and probably have x-rays to assess the bony structures of his limbs. Your veterinarian will be able to prescribe appropriate medications to help him, or recommend further therapy if needed. Most clinics do take CareCredit and other forms of financing for unexpected expenses like this. I hope that Oliver is okay.
Add a comment to Oliver's experience
Was this experience helpful?
Steve!
miniature dachshund
6 Years
1 found helpful
Our weinny broke his back in the mid to lower section a year ago. He started out with no use of his back legs and has gotten to the point where the back legs are wobbly and weak but can walk. We are desperate for help with his incontinence, he's made certain rooms unbearable and its taking a toll on my husband. We r not the type of people to get rid of our animals but we're struggling.
Any advice would be amazing.
Thank you!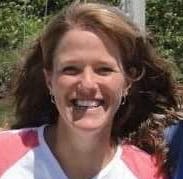 1611
Recommendations
Thank you for your email. I'm sorry that happened to Steve. Unfortunately, if he does not have control over his bladder, there aren't any medications that can cause those nerves to become functional again. Some dogs are able to regain some use of their legs through physical therapy, but there isn't any physical therapy for the nerves of their bladders. Many animals that have this problem wear diapers of some sort, and just need to be kept clean and dry to prevent chronic moisture and infection. He may need to be kept confined to certain areas of your home. I hope that you are able to adapt his lifestyle in some way to accommodate his problems.
Hello my dog is living with my aunt for a while in a different state while we get settled here. Recently her husband died and she hasn't been around, only my cousin has and his family noticed my dog won't stand and seems to have pain at least in one of her legs. Since we can't be there my family and I are very worried, and because they weren't there when whatever happened to her happened they are too. All we know is that she lays on her left leg not her right and peed a lot and with blood. She's still eating and seems content and answers to her name happily. Please help us to understand a little what's going on.
Add a comment to Steve!'s experience
Was this experience helpful?
Asia
Biewer Terrier
8 Months
0 found helpful
Thursday night I noticed Asia's head was tilted compared to her body. She also stopped jumping off the couch where as this was never a issue with her before. Friday I took her to the emergency vet where they took xrays. She has a possible fracture of her C1 and C2 vertebra. Our next step will need to be an MRI and possibly surgery on her neck. For now she is on pain medicine, steroids and an antibiotic just incase and 6-8 weeks of cage rest. She is acting fine no issues with eating going to the bathroom etc. I just want to know if the cage rest and meds will really help or should I prepare for an MRI and surgery?

We have no idea how this happened to her but considering her small size (less than 5 lbs) we're thinking it didn't take much. We are heart broken!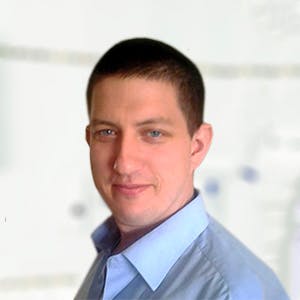 3320
Recommendations
All it takes is for a dog to land wrong and they can cause severe trauma to their neck or the rest of their spine; cage rest is wise for now and follow the instructions of your Veterinarian, however prepare yourself for the cost of an MRI and surgery performed by an Orthopaedic Specialist. Regards Dr Callum Turner DVM
Add a comment to Asia's experience
Was this experience helpful?
Diesel
Great Dane
5 Years
0 found helpful
My dog jumped off of the back seat of a tall truck one week ago and began to have a slight limp afterward. Initially after the event he would yelp when transitioning from walk to run. He also had a slight swinging motion of his back legs while walking. The pain seems to have subsided, he no longer yelps, but he seems slightly ataxic in his hind end. Prior to this incident he had occasional slouching of his hind end and slightly delayed reflexes when his paws were put into a knuckling position. Now, he occasionally knuckles over his hind paws while squatting to urinate, and also while walking. He has been to the vet and received x rays of his hips and spine which were determined to be normal. He has a normal hopping reflex when one hind leg is lifted. He was sedated for the x rays. The day following the x rays his gait was worse, with increased ataxia and knuckling. I assumed this was because he was sore. A week later his gait is much better but still has occasional knuckling. Looking for a second opinion or more advise on what i should do to get my dog back to his baseline again. Thank you!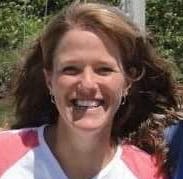 1611
Recommendations
Thank you for your email. Unfortunately, without examining Diesel, I have a hard time commenting on how to improve his situation. He may be suffering from trauma from his injury, or he may have spinal problems - your veterinarian has examined him and knows more about his specific signs and situation, and would be a great resource for you to ask whether he should contnue to improve or needs further testing. I hope that he improves!
Add a comment to Diesel's experience
Was this experience helpful?
Kona
Greater Swiss Mountain Dog
6 Years
1 found helpful
My 97 pound Greater Swiss Mountain dog- Kona was hit by a car 11 days ago. We immediately took her to the e-vet where X-rays thankfully showed no damage. She was sent home with generic Rimadyl- (Carprofen) 75 mg to be administered twice a day. I took her back to the e-vet the following day as she seemed to be in pain still. They gave her Gabapentin 300 mg with instructions to give her 2 capsules every 8-12 hours. This seemed to be ok- she had heavy breathing shortly following administration of the drugs, but would calm back down and rest. The follow up to her regular vet this week Thursday, (3 days ago) and her meds were changed to Tramadol- 50 mg, giving her 3 pills twice a day. As well as Rimadyl 100 mg also to be administered twice a day, with the advice to still use the gabapentin in addition if needed. After more X-rays and palpitation/exams, she said it was a sore hock ligament and rest and pain management were next steps.
My question/concern is in the last day and a half, Kona has had many issues of incontinence in the house- once while sleeping and the other times after standing up. She also has has more severe heavy breathing and trembling after administering the meds. So I am concerned that she could be having side affects from the drugs or possibly a UTI, or sudden bladder/kidney/liver issues. After reading (too much I'm sure) on the internet, I am concerned it could be the drugs.
At this point, looking to see your advice/thoughts on the situation. I have not given her any of the drugs yet today.
Thanks in advance for any insight you can offer!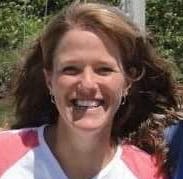 1611
Recommendations
Thank you for your question. I'm sorry that Kona is going through all of this! The side effects of the Tramadol and the Gapapentin might be sedation for her, where she isn't emptying her bladder as oftern, or completely because of the sedative effects. Rimadyl doesn't tend to cause those side effects, and tends to have more GI side effects, which it does not sound like she is having. I would be hesitant to take her off all pain meds, as she seems to have had a fairly traumatic injury. What you might want to do is decrease the pain meds if you feel that she is comfortable, and just give the Rimadyl, and see if she is comfortable with just that pain medication. If her signs resolve, it was probably a side effect of the sedation. If the signs do not resolve, or she continues to be in pain, it would be best to follow up with your regular veterinarian to assess her general health and provide any follow up care that she needs, as I cannot examine her. I hope that she does well.
Add a comment to Kona's experience
Was this experience helpful?
Piggie
French Bulldog
4 Years
0 found helpful
My dog has a back injury that has been present for about 2 weeks. We've changed her meds 3 times and have been to several different vets. None have wanted to take xrays because they say that it is not the best imaging choice for a back injury. She's been on cage rest for the past 5 days, and the meds seem to be helping except when she needs to defecate. She begins shaking before, and I carry her outside. She defecates and continues to shake afterwards. What more can I do to help her? She's in pain, and the meds seem to help except when she needs to defecate.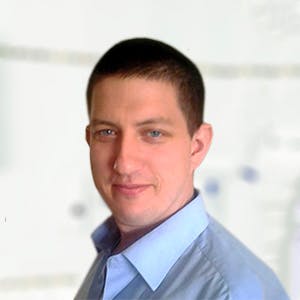 3320
Recommendations
The problem with defecation is the positioning of the spine when a dog squats to do their business, the movement of the spine may be causing severe pain leading to the shaking; x-rays by be useful (especially myelography - but CT and MRI are best) in looking for compression to the spinal cord or other spinal issues. At this point, strict rest and pain management is all you can give to Piggie for the time being unless there are other options available (surgical) depending on the severity of the injury. Regards Dr Callum Turner DVM
Add a comment to Piggie's experience
Was this experience helpful?
baxter
Terrier mix
Three Years
0 found helpful
my yorkie terrier mix was stepped on by accident. We took to the vet how said the back was bruised. Eight hours later he lost movement in his back two legs. He now has lost control of his bladder and bowel movements. He is at the vet hospital now and they are doing an mri. Do you think there is any chance of recovery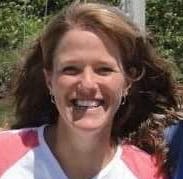 1611
Recommendations
Thank you for your question, and I am sorry that this is happening to Baxter. Depending on the speed with which you got him to the vet clinic and the extensiveness of his injuries, he may or may not regain use in those back legs - that is why they do the MRI, to see the extent of the damage and have a better idea as to how he is going to respond to therapy. Once you have those results, your veterinarian will have a better idea as to the chance of him regaining use of his back end. I am hoping for the best for both of you.
Add a comment to baxter's experience
Was this experience helpful?
Riley
Jack Russell
4 Years
0 found helpful
I have a wired hair jack Russell that had an accident in March where her spine was compacted and she dragged her back legs. After taking her to many visits to the vet and keeping her crated for 3 months while taking muscle relaxers/steroids/and other pain meds to keep her as still as possible and multiple laser treatments she can walk but stumbles when she runs and her back legs fall out from underneath her. She has adapted but it is now December and I live in NY and snow has finally hit. For the last 2 days she has been growling (not like her) and really seems not herself...could the cold be causing her pain and what can I do to subside it? I was expecting some discomfort but it's hard to see her like this. She is only 4 years old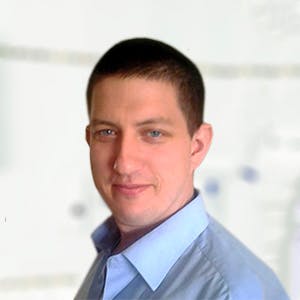 3320
Recommendations
The change in temperature and weather in general (humidity) may be causing some discomfort for her (I have an injury and I can tell and I can tell that the weather has changed due to the difference in pain that I feel). It is important to keep Riley warm, but if this is getting painful for her you should visit your Veterinarian to review pain management options during the winter. Regards Dr Callum Turner DVM
Add a comment to Riley's experience
Was this experience helpful?
Charley
Beagle Point
10 Years
1 found helpful
My dog was in a car accident a few weeks ago, he has made strides since then considering they were discussing euthanasia. However, he suffered nerve damage in his shoulder they assume the blastular nerves he is starting to use the bathroom on his own outside however still cannot walk on his front left paw, he seems to have feeling in the leg just not the Paw. Now he seems to be licking on it and gets agitated when we touch it, is this a sign that the nerves are getting feeling back or is this just agitation with him knowing it's there? He is finally off his medication and our vet said she has seen dogs regain feeling in their limbs after months of rest and relaxation and care, just curious of a other opinion. Thank you!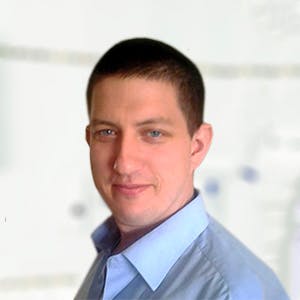 3320
Recommendations
Rest is very important, people underestimate rest but it really does good work when taken seriously; when sensation returns it can be very painful and sometimes the slightest touch can feel like a hammer hitting (I have first hand experience from nerve damage in my hand after an accident). It is possible that the licking is due to a strange sensation, but you should ensure that he doesn't lick too much since this may cause other issues with skin damage. Regards Dr Callum Turner DVM
Add a comment to Charley's experience
Was this experience helpful?
JR
German Shepherd Dog
7 Months
0 found helpful
Hi,

I was playing with my dog today. I would hold him down by the side of his mouth and head. I heard a sound when I did the last time. I am worried something happened to him. I didn't do it hard I was just playing with him. He got up fine and he is eating and everything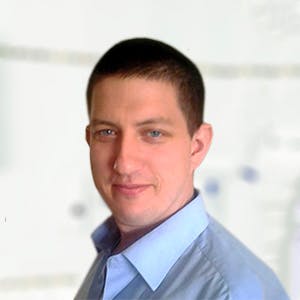 3320
Recommendations
In this case, if JR is otherwise alright, I would just keep an eye on him to see if he has any issues whilst you're not playing with him; it may have just been a one off or it may be an indicator of something else. Give it sometime and keep a close eye on him, it it occurs again you should have your Veterinarian take a look. Regards Dr Callum Turner DVM
Add a comment to JR's experience
Was this experience helpful?
Luther
Dogo Argentino
2 Years
0 found helpful
I noticed last night my two year old Dogo Argentino That his spine seemed to have sunk in. It's like a pit in his back. He doesn't act like he's in pain and he goes about his usual business. My husband believes it's no big deal but I'm extremely concerned. Especially as it seems to have happened overnight.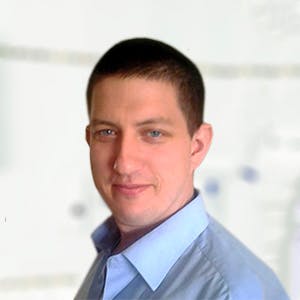 3320
Recommendations
Any sudden changes in the spine or back should be checked out by your Veterinarian especially if they appear overnight; an x-ray of the spine would be useful to look for any anomalies and you should keep Luther restricted with his movement until you visit your Veterinarian. There are various spinal disorders which may affect different breeds, but you should definitely get Luther checked out. Regards Dr Callum Turner DVM
Add a comment to Luther's experience
Was this experience helpful?
Lucky
Chihuahua
3 Years
0 found helpful
My friend stepped on my dog but i don't know where. He cried A lot when it happened but then calmed down. Now he cries randomly and when I pick him up. What should I do ?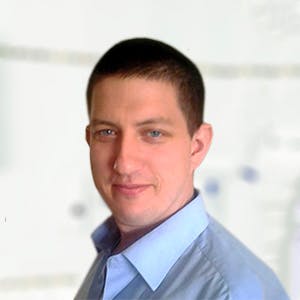 3320
Recommendations
It is important to give Lucky rest and to restrict movement; ideally you should take Lucky to see their Veterinarian for an examination and for an x-ray to make sure that there is nothing to be concerned about from an anatomical point of view. Regards Dr Callum Turner DVM
Add a comment to Lucky's experience
Was this experience helpful?
Cash
Labrador Retriever
7 Months
0 found helpful
My 6 month old lab/mastiff, Cash, sustained a fracture on his vertebrae in his lower lumbar on August 8th when he was run over by a UTV (ranger). With many weeks of rest, we currently have him going to physical therapy two times a week, and he is doing very well with that. He is able to walk, whereas he could barely walk when the accident happened...although he RAN to the house after being hit. The thing that has happened and we are hoping that it's NOT forever, is he cannot control his going potty (#1 and #2). I suspect he has nerve damage and/or a pinched nerve. I am hopeful that he can be cured....I have him starting acupuncture in a couple weeks as I am desperate for him to do his duties outside like he used to. Have you ever heard of this happening? If so, is there any hope for him to ever be normal?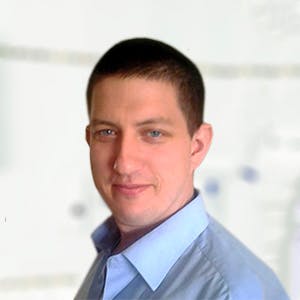 3320
Recommendations
Spinal trauma from a road traffic accident is very unpredictable; you could have two Labradors hit by two UTVs and have two different outcomes. It is not impossible for continence to return, but I cannot guarantee that it will; Physiotherapy and acupuncture may help with recovery but some dogs just do not regain control of their urination and defecation. Regards Dr Callum Turner DVM
Something is wrong with my chihuahua she acts like something is wrong with her spine.. I layer her on her back and stretched her legs out and moved them in and out then massaged her neck.. when she goes out of the slider door she acts like she can't raise her legs high enough to go across the threshold but she's ok with me moving her legs all around ... when I move her head up and down and side to side she seems to be ok...
don't know what her problem is..
Add a comment to Cash's experience
Was this experience helpful?
AD
Bichon Frise
2 Years
0 found helpful
Hi Dr.Callum Turner.
I have a question about my dog. I saved a story dogs on the street. She can not move because of a car accident.I take her to the pet hospital. and they did x ray for her. I still have a questions about if there is any possible to do a operation for her. then she can get through and walk again.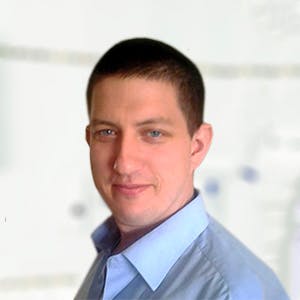 3320
Recommendations
It is not possible for me to determine whether surgery should be performed as I haven't personally examined AD or seen any x-rays; the extent of the injury and the deep pain sensation gives an indication to the possible prognosis. Your Veterinarian would have evaluated the x-ray and would have checked for deep pain sensation; unfortunately not all cases can be resolved with surgery and even in promising cases, surgery may still be unrewarding. Regards Dr Callum Turner DVM
Add a comment to AD's experience
Was this experience helpful?
Bullet
German Shepherd
7 Years
0 found helpful
my 7 yr old german sheperd has been diagnosed with degenerative disc disease and his mussel tone in his left hide leg is denigrating rapidly he is having a hard time walking. wobbly back legs. I need to know if there is anything i can do for him. My vet has prescribed Gabapentin 400mg which i gave him once. I stopped the meds because he was very disorientated and could not walk properly. Please help me help him it breaks my heart.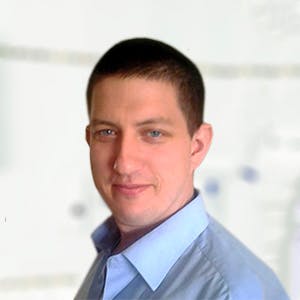 3320
Recommendations
It sounds like Bullet has stage III degenerative disk disease which is normally treated with antiinflammatories, other pain relief and strict rest; if there has been no improvement or a worsening of symptoms, surgical intervention would be the next step but this would need to be discussed with your Veterinarian regarding Bullet's suitability for the surgery. This problem is commonly seen in German Shepherds over the age of seven, so Bullet fits in the demographic. Regards Dr Callum Turner DVM
Add a comment to Bullet's experience
Was this experience helpful?
Koda
Morky
7 Years
0 found helpful
My dog fell trying to jump in car two weeks ago. No imaging has been done yet. He was put on crate rest, rimadyl and methocarbamol. Has was doing ok for about 10 days, the began to decline. He still has bladder and bowel control but is very ataxic. He has been stable for the past three days, and I am wondering if it is safe to assume that he has reached the extent of damage.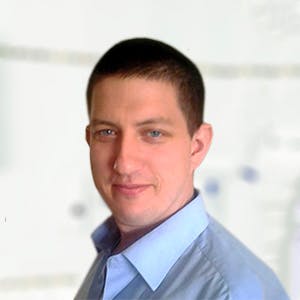 3320
Recommendations
With spinal injury it is never really safe to assume anything until an x-ray has ruled out fractures and other anomalies; Veterinarians always recommend an x-ray to be on the safe side and to make sure that an increase in activity isn't going to have a negative effect on the injury. Many times, cage rest is curative but an x-ray would put your mind at rest. Regards Dr Callum Turner DVM
Add a comment to Koda's experience
Was this experience helpful?
Lilly
Boston Terrier
7 Years
0 found helpful
We were told our 7 year old Boston Terrier has Intervertebral disk disease. She's had an x-ray which didn't show anything. Blood test showed everything looks good. She's been on steroids, muscle relaxer and a medication for pain. We keep her from activity as much as possible. She hasn't had any improvement since her first visit to the vet 4 weeks ago. They want to follow with an MRI and probably surgery. We unfortunately can't afford surgery. Her gait is all off balance, turns her paws inward when walking, slides on the floor because she can not keep her balance, she still has an appetite and has control of her urine and bowel. My question is, will she get better without surgery if we keep her on bed rest or continue to get worse?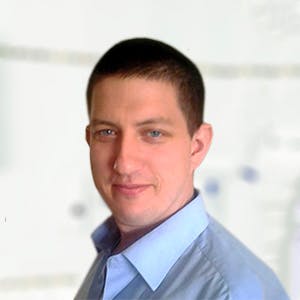 3320
Recommendations
Depending on the severity, intervertebral disk disease may be managed with medication and rest or may require surgery; this decision would be based on the clinical signs and the results of radiology images. An MRI would give a clearer picture of Lilly's spine, but myelography would be cheaper and may give a good idea of what is going on in Lilly's spine. Regards Dr Callum Turner DVM
Add a comment to Lilly's experience
Was this experience helpful?
snowy
Chihuahua
7 Years
0 found helpful
my dog cracked one of her spinal bones in her neck and now she lost her front legs (she still has them but they are realy stif and she cant control them what do you think i must do please give me your honest opinion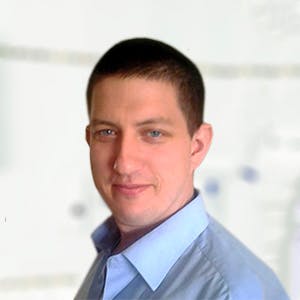 3320
Recommendations
It is difficult to give an opinion about a severe case like this without seeing x-rays and performing a physical examination. If there is a cervical vertebrae fracture, then surgery would be required as a minimum to correct the spine; however, the longer since the injury occurred, the less favourable the prognosis. I would recommend visiting your Veterinarian for an examination and an x-ray; but prepare yourself for a decision on whether or not to euthanise. Regards Dr Callum Turner DVM
Add a comment to snowy's experience
Was this experience helpful?
tommy
indian paraiah dog
37 days
0 found helpful
Hello veterinarian. I have a one month (born on april 16 2017) puppy (indian paraiah dog female). one day back she got severely injured on her neck and she was unable to walk with her back legs. she walks with front legs only. Can you please suggest me will she recover or not, also is there any chance to get her back legs functions properly and unable to walk? One important thing is she feels response lightly when we pressed her back legs very tightly and severly.

Thank you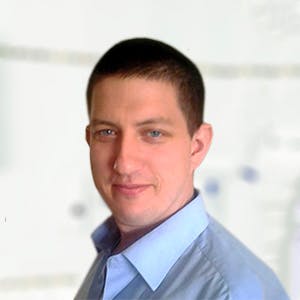 3320
Recommendations
It is very unfortunate that Tommy has sustained this injury, without performing a physical examination and an x-ray I am unable to give you any indication of prognosis as I do not know the full extent of the damage. I would highly recommend you visit a Veterinarian for an x-ray and to get some pain relief for Tommy. Regards Dr Callum Turner DVM
hello my dog was in a car accident she is able to urinate and defecate on her own however she is not able to walk. she dix jump up once and got o n hed four legs but only.lasted a few seconds until laying back down on her side i would like to know if she has a fighting chance and if the spinal injury might be temporary. she got her xrays they said it could be temporary of permanent. she is lifting hed head and moving her left legs only
i also think my dog is going through spinal trauma what can we do in home which medicines are helpful for her
she is 2years old
she is a japanese spiz
plz help me
Add a comment to tommy's experience
Was this experience helpful?
Drake
Lab Mix
10 Months
Hello, my dog, Drake, was hit by a car this past weekend. He is a 10 month old lab mix and weighs 70 pounds. We took him to the emergency room and had X-rays done. The last vertebrae before the beginning of his tail is almost completely severed. He still has control of his bowels but the pain is so great that he is unable to stand, therefore is unable to posture to have a bowel movement or urinate. We have him in a diaper for the time being but we aren't sure what our next step should be. We cannot afford to pay for spinal surgery, and as he is still able to move his legs (although painfully) I am confident that besides the fracture and severe pain he doesn't have any permanent life altering nerve damage (such as paralysis or uncontrollable bowels). However, I am not familiar with the A&P of dogs. I am expecting to have him cage-rested for the next 6-8 weeks before he is able to walk and use the bathroom on his own and hope that his pain will be manageable by that time due to the location of his injury. He is still able to wag his tail despite the fracture. Am I on the right track? Or should I be doing more than attempting to keep him comfortable.