What is Lemon and Lime Poisoning?
The fruits of the lemon and lime trees are well-known additions to food and drink in the human world but can be a danger to our pets. Lemons and limes, like other citrus fruits, contain the essential oils limonene and linalool, as well as a phototoxic compound known as psoralens. Although a small amount is unlikely to pose a serious threat, it can cause gastrointestinal upset. Ingestion of larger quantities of these fruits, or the trees that they grow on, can cause more serious distress.
Both lemon (citrus limon) and lime (citrus aurantifolia) trees produce phototoxic compounds called psoralens as well as linalool and limonene. Although safe for humans, these substances are toxic to canines.
Book First Walk Free!
Symptoms of Lemon and Lime Poisoning in Dogs
Symptoms of poisoning from citrus fruits like lemons and limes are caused by a combination of the phototoxic compounds known as psoralens and the essential oils limonene and linalool.
Cold limbs
Collapse
Depression
Diarrhea
Excessive drooling
Lethargy
Liver failure
Loss of coordination
Low blood pressure
Photosensitivity
Rash or skin irritation
Sudden death
Tremors
Vomiting
Weakness
Types
Both psoralens and linalool are found in other plants as well. However the essential oil limonene is generally restricted to citrus plants. Other plants that produce linalool:
Beech trees
Cinnamon
Laurels
Mint plants
Rosewood
Other plants with high concentrations of psoralens:
Anise seeds
Caraway seeds
Carrots
Celeriac
Celery
Chervil
Cilantro
Coriander seeds
Cumin seeds
Dill
Fennel seeds
Figs
Grapefruit
Lovage
Mustard seeds
Oranges
Parsley
Parsnips
Root parsley
Causes of Lemon and Lime Poisoning in Dogs
The toxicity of citrus plants lies in the essential oils limonene and linalool, as well as in the phototoxic compound psoralen.
Limonene
A terpene produced in all citrus fruits which is the main component in the aroma of the different citrus fruits. It is often used in cosmetic products, flavoring compounds, and cleaning products. d-limonene is often employed in fragrances and shampoos for dogs. It is important to note that although the amount of d-limonene in these shampoos is safe for most canines, can be lethal to use on cats.
Linalool
A terpene that contributes a floral scent to the citrus aroma, linalool is often utilized as an insecticide in soaps and lotions as a fragrance as well as being employed as an insecticide.
Psoralen
A compound found in many plants, including citrus plants like lemons and limes, it is used as a treatment for skin disorders but can also induce phototoxicity.
Diagnosis of Lemon and Lime Poisoning in Dogs
If you catch your pet consuming any type of citrus plant, signs and symptoms combined with the identification of the plant may be sufficient to make an initial diagnosis. Your veterinarian will question you regarding factors that will help to choose the most effective treatment plan, such as the amount of plant material ingested, how long ago it was ingested, and what part of the plant was eaten. If the toxin is unknown because the ingestion was unwitnessed, a urinalysis, blood chemistry profile, and complete blood count will be needed in order to determine which toxin is causing the distress.
Any skin interaction will be noted, and any vomit or stools will be analyzed for toxins as well. Neurological testing to measure your pet's reflexes and coordination may also occur during the diagnostic appointment. These evaluations are done in an attempt to pinpoint the specific areas of the nervous system that have been affected.
Treatment of Lemon and Lime Poisoning in Dogs
Any parts of the skin that have been exposed to the oil of the citrus plant should be washed immediately removed using a mild soap and clean water. Limonene and linalool are included in several dog shampoos as a fragrance and therefore, should be avoided when removing citrus oil. It is not advised to induce vomiting as breathing the oil into the lungs can be harmful. Gastric irrigation will be performed on the patient to physically remove as much of the toxin from the digestive system as possible. Activated charcoal will then be administered to prevent any further absorption of the toxic compound into the bloodstream.
There is no antidote for either the psoralens or the essential oils, so treatment is generally supportive beyond decontamination. This can include IV fluids for dehydration as well as mixtures of electrolytes and sugars to adjust for any imbalances that might develop. If your dog is having difficulty breathing, oxygen will be provided, and antiseizure medications may be administered if tremors become acute.
Recovery of Lemon and Lime Poisoning in Dogs
Prognosis is typically good as the poisoning symptoms only last a few hours, however, ingestion of essential oils including lemons and limes can have a more dire outcome. Dogs that require gastric lavage and are recovering from anesthesia may have coordination difficulties and confusion until the sedatives have fully cleared the patient's system. Cases of phototoxicity have developed with citrus poisoning, and your pet should be sheltered from sunlight for around 48 hours after treatment to prevent skin reactions. Your veterinarian will most likely recommend regular monitoring of blood chemistry levels for your pet after any type of poisoning, particularly in relation to liver and kidney functionality or impairment.
Lemon and Lime Poisoning Questions and Advice from Veterinary Professionals
Elsie
Brittany Spaniel
3 Years
0 found helpful
My dog ate about a cup of sugar mixed with 10 drops of lemon essential oil yesterday, and some coconut oil is that safe? She doesn't really seem sick, but maybe a little tired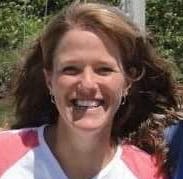 1069
Recommendations
Citrus oils in small amounts can be quite toxic to dogs if they are eaten. Since you know that Elsie did eat the oil, it would be best to have her seen by your veterinarian and have some lab work checked to make sure that her liver enzymes are normal. They may want to provide supportive care for her to make sure that she is okay. I hope that all goes well for her.
Add a comment to Elsie's experience
Was this experience helpful?
Piper
Border Collie
3 Years
0 found helpful
I dropped a couple small pieces of lime Tostitos chips on the ground and my dogs got to them before I did. Should I be concerned about what they ingested? No symptoms yet as it's onlt been a couple hours.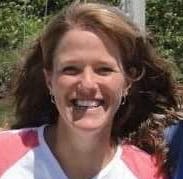 1069
Recommendations
That small amount of lime should not cause any toxic signs for your dogs. It would be a good idea to monitor them both for any vomiting, diarrhea, inappetance or lethargy, and have them seem right away if any of those signs occur. I suspect that they will be fine, however.
Add a comment to Piper's experience
Was this experience helpful?
EJ
Husky
5 Months
0 found helpful
We gave our husky pup EJ a lemon peel to chew on yesterday. I looked up if it was ok and saw it wasn't so we took it away from him. He barely chewed on it and had it less than 2 minutes. Today he has thrown up twice and is refusing to eat and barely drinking. He is just laying around which is extremely unusual for him. Should we take him in for an emergency visit?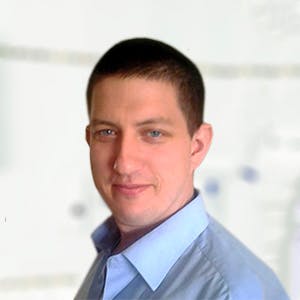 2485
Recommendations
The oils in lemon peel can cause gastric irritation which may cause vomiting, loss of appetite among other symptoms; if he didn't consume any lemon and you took it away from him quickly you should ensure that he is hydrated and offer him some boiled chicken and rice as it is bland and non irritating. Once he can stomach the boiled chicken and rice, wean him over to his normal food; if there is no improvement visit your Veterinarian. Regards Dr Callum Turner DVM
Add a comment to EJ's experience
Was this experience helpful?
Gordo
Jack Russell Terrier
5 Years
0 found helpful
Hi my dog has been vomiting since yesterday and is very lethargic . He likes to bite the bark of trees if he sees small animals in the garden. He does ot to the bark of our lemon tree and I am worried that he got poisoning from that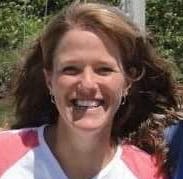 1069
Recommendations
Gordo may have experienced a toxicity to the tree, or he may have something else going on that needs attention. If he is still vomiting and lethargic, he should see a veterinarian as soon as possible, as they will be able to examine him, determine what might be gong on, and get him treatment. It would be best to mention the tree, whether that is the cause or not.
Add a comment to Gordo's experience
Was this experience helpful?
Bella
Australian Shepherd
2 Years
0 found helpful
My Dog Smelt some Lemon Essential Oils and has been sneezing a lot the past 2 days. There has not been any signs that were listed above but has been sneezing a lot. I mixed Lemon essential oils with Vinegar and Water to mop by house. She did get a nice wiff of it. Is there any concerns in this?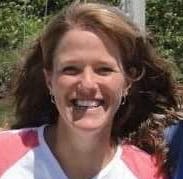 1069
Recommendations
Other than irritation to her nasal passages, there should not be any toxicity to that, no. If it irritated her nose, however, you will want to make sure that that gets better and doesn't continue. If it continues, she should be seen by a veterinarian to get medication to help with her nose.
Add a comment to Bella's experience
Was this experience helpful?
Luke
German Shepherd/rottweiler
2 Years
0 found helpful
My dog ate a small slice of lime last night, over 24 hours ago, and now he is throwing up. Im not sure if it is from the lime or if I should take him to the vet?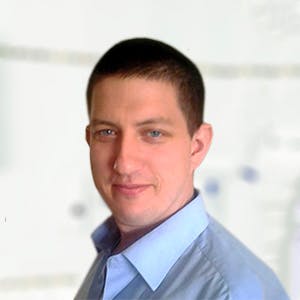 2485
Recommendations
Small quantities of lime may cause some gastrointestinal upset including vomiting and diarrhoea, but these symptoms normally occur soon after ingestion not 24 hours later; vomiting may be caused by a variety of problems, keep an eye on him but if there isn't any improvement by morning you should visit your Veterinarian for an examination before the weekend. Regards Dr Callum Turner DVM
Add a comment to Luke's experience
Was this experience helpful?
Puddles
Maltipoo
2 Years
0 found helpful
My 12 pound maltipoo just ate a chunk of lemon with the peel about the size of a quarter about 15 minutes ago. Should I take her to the vet and get her stomach pumped or something? I'm afraid she won't be able to digest it and might cause an obstruction in her GI tract.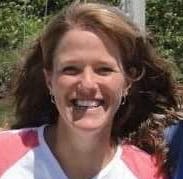 1069
Recommendations
Thank you for your email. That large a piece of lemon may cause problems, even though technically it is digestible. It might be a good idea to have her seen by a veterinarian - I'm not sure how long it has been since she ate it, but they may be able to remove it from her stomach. I hope that she is okay.
Add a comment to Puddles's experience
Was this experience helpful?
Athena
pitbull
4 Months
0 found helpful
My dog drank a little of the lime juice that comes in the little lime bottles about 30 min ago, as of now she isn't showing any symptoms, should I call a vet or will she be ok?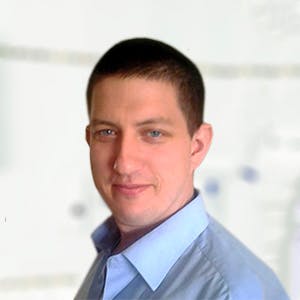 2485
Recommendations
Small amounts of lime or lemon juice concentrate may cause some gastrointestinal symptoms which may include drooling, vomiting, diarrhoea, abdominal pain etc… If consumed in larger quantities the symptoms would be more severe; keep a close eye on Athena for the time being and if she present with symptoms which do not subside or you notice worrying symptoms as listed on this page visit your Veterinarian. Regards Dr Callum Turner DVM
Add a comment to Athena's experience
Was this experience helpful?
Jax
French Bulldog
3 Days
0 found helpful
Can lemon trees/bushes cause issues for dogs without ingestion? We just bought a lemon tree to keep indoors and I'm concerned there is potential for an issue from the aroma of the oils/blossoms of the plant because of what I'm reading. Can this be a concern or is it only a problem if ingested?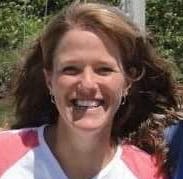 1069
Recommendations
Thank you for your email. Lemons can cause GI signs in dogs if eaten. I'm not aware of side effects from smelling the plant, but if you notice any decrease in appetite, vomiting, or diarrhea with Jax, it may be a good idea to remove the plant and see your veterinarian. Make sure it is located in a spot where he cannot actually eat any of it.
Add a comment to Jax's experience
Was this experience helpful?
Charlie
Shmoodle
1 Year
0 found helpful
My 3.4 kilo puppy ate half a lime cupcake yesterday (with juice and skin) it was only a mini one but he is only a small dog. He has now been sleeping all day and is usually very active, no vomiting or diorhea. He's been eating normally and not drinking very much. Just very worried after reading limes are toxic to dogs.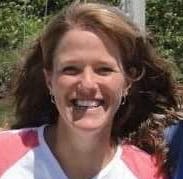 1069
Recommendations
Thank you for your question. If Charlie ate a cupcake with lime juice and skin in it, and not an actual lime, and he only ate a small amount, he should be fine, and not suffer toxicity. If he starts to vomit, have diarrhea, or seem unstable or wobbly, he should be seen as soon as possible by your veterinarian. I hope that he is okay!
Add a comment to Charlie's experience
Was this experience helpful?
Jay
Yorkipoo
5 Years
1 found helpful
What to do if your do has swallowed a average slice of lime, including skin. Also how should I do if he starts to gain a rash?

*he swallowed the lime about 4 to 5 hours ago*
He his more warm then normal and his private part area looks reddish but over all he seems to acting normal.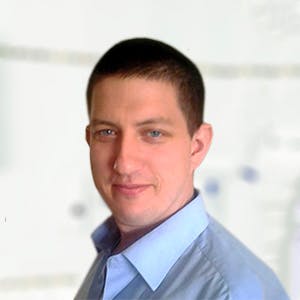 2485
Recommendations
There is no real treatment for lime ingestion, treatment is purely supportive; if a large quantity is ingested your Veterinarian may irrigate the stomach, otherwise it is a case of riding it out. Symptoms include vomiting, diarrhoea, lethargy and dermatitis; it may be worth visiting your Veterinarian if Jay is in discomfort or for him to receive supportive care. Regards Dr Callum Turner DVM
Add a comment to Jay's experience
Was this experience helpful?