What is Histiocytoma?
These growths are common skin tumors that appear on dogs, and are usually self-healing dermal growths singular in number. They are often seen in younger dogs but do occur in canines of any age. The most common site where these growths can occur on your dog is on the head, ears and limbs. They appear as raised lumps that move freely when touched, and may become ulcerated. Most resolve themselves over time without treatment, but surgical removal is an option if it is causing a problem for your dog.
A histiocytoma is an external buttonlike growth on your dog that is hairless or with an ulcerated surface. These are usually benign and are not painful.
Book First Walk Free!
Symptoms of Histiocytoma in Dogs
Usually a small raised button like growth that appears on the head, ears or limbs
Often it is a single lump but there can be more
The lump is painless, often hairless and the lump moves freely when touched
When they first appear, they grow rapidly within the first 1-4 weeks
They may become ulcerated or infected, especially if your dog starts to lick or 'worry' the site causing it to bleed and allowing infection to set in
Types
There are generally two types of histiocytomas or tumor-like growths in dogs. The small button like growth is the most common, and is usually harmless, unless they become ulcerated or infected. Generally, these growths occur mostly in younger dogs and disappear over time without any treatment.
The other variety are called fibrous histiocytomas and are not well understood. Some soft cell tumors of this type are malignant (cancerous) but they are rare in dogs. They are firm and lumpy in appearance and can be quite large. These growths require surgical treatment.
Causes of Histiocytoma in Dogs
Not a lot is known about how or what stimulates these growths but the majority seem to be harmless and self-heal given time
Usually occurring in dogs under six years of age, and are possibly the result of growth spurts in the younger canine
These growths are not true cancers where the cell growth is uncontrollable, but are more of an overgrowth of cells during the growing years of your pet
No virus or infectious agent has been found to stimulate the growths, but insects such as ticks could transmit the stimulus through biting and sucking, which could be spread from dog to dog
Diagnosis of Histiocytoma in Dogs
Diagnosis depends on getting a tissue sample to be able to examine it under a microscope. This is a simple procedure that can be carried out without taking much time.
Your veterinary caregiver will use a needle or a punch biopsy to take a bit of tissue for examination. What that means is they will take a minute sample from the growth so that they can view it under the microscope and determine the type of cell activity that is happening. Because of the mass test (biopsy) results, the decision for treatment can then be made. Checking any ulceration by your veterinarian ensures treatment so that no further infection can occur.
Dogs that are most at risk from histiocytoma growths are the English Bulldogs, Scottish Terriers, Greyhounds, Boxers, Boston Terriers, and Chinese Shar Peis. If that is your dog's breed, be aware and have the veterinarian check them for these conditions.
Treatment of Histiocytoma in Dogs
Usually these growths self-heal, and if the tumor is not malignant or if it is not worrying your dog, then leaving it alone and monitoring its progress is the easiest solution. Your veterinarian will explain everything to you and will advise a regular check up to monitor the growth.
Any ulceration needs the attention of the veterinary care giver to clean and treat the wound so that it doesn't become worse. If it is malignant or is in an area where it is annoying your dog, it can be removed surgically. Your dog may need to stay in the hospital overnight and will need recovery time after surgery. In addition, if it is malignant a small area around the growth will be removed, as well as the growth itself, to ensure all the cancer has been removed. The larger and rare fibrous histiocytomas will need to be surgically removed, with the animal under sedation, and stitches may be needed.
Recovery of Histiocytoma in Dogs
Keeping your dog from licking or biting the tumor will prevent any inflammation or bleeding. If the area is ulcerated, taking great care to keep it clean and to stop the dog licking the growth is important. If the tumor has been removed you need to keep the site dry and clean, make sure any bandaging is kept dry, and report any swelling or bleeding to your veterinarian. Recovery is usually very quick after removal, with attention to the wound important in the first few days afterward, and a repeat visit to the clinic to assess the healing.
Histiocytoma Questions and Advice from Veterinary Professionals
Harvey
Retriever/lab mix
1 Year
2 found helpful
My dog Harvey is a 1 year old Golden Retriever black lab-mix mix. I noticed a week or so ago she has on her shoulder what I thought was a scab. Now just the other day it appears to be much larger and showing through her fur. It is a lump; red-pink, firm, and subcutaneous. She does not seem to be bothered by it. I took her to her Veterinarian who specializes in Dermatology and he said it could be either a Histiocytoma or Mast Cell Tumor. He recommended waiting 4 weeks to see if there is any changes in the size. If it gets any larger and if it doesn't get smaller he recommends surgery to remove the tumor and have it biopsied . He gave Entederm to apply twice daily. My question is, should he have done a needle aspirate for Cytology/ Hystocytology before jumping to the conclusion of surgery after only 4 weeks? I know surgery wont be cheap because they make you do pre-op blood work and all the works at this place. I don't want to have surgery on her for a Histiocytoma especially if they are known to last 3 months and go away on their own. Should I take her somewhere else for a needle aspirate and cytology? I'm afraid if I suggest that to him he will tell me that Histiocytomas and MCT's can't be identified by cytology. This is really stressing me out because in 4 weeks is almost December and we are scheduled to fly home for the holidays while she is boarded. If she has a MCT identified by cytology I'd rather have it excised now when it's not so close to the holidays and I can care for her instead of having the boarding place do it at an extra cost.
Removing the tumor completely and early on and having it biopsied makes the most sense . Why wait ? Give it a chance to grow ? Give it a chance to spread ? Early detection early removal is the best cure .
My dog has a lump on his genitals about.the.size of a quarter. Its pinkish with a blackish grayish discoloration. What do I do? Keep in mind he has been in 2 pretty fierce dog fights with roommates dog which is well over 8 years old. My dog has been around roommates dog since he was 8 weeks old and is now just over 3 years old
In a similar boat. <1 year old boxer with a small red raised bump on back leg. Our vet didn't do a needle aspiration because he said in his experience the people who do cytology always write a catch all in the report that says it's a small sample and they cannot say with certainty it's is not something more sinister such as a mast cell tumor. I read a blog from a guy who basically confirmed that saying that the fine needle aspiration didn't find a lot of mast cell to indicate mass cell tumor, but the report didn't identify or confirm it was benign either. In the end it turned into a wait and see game again. My vet basically said if I am worrying about it so badly I am losing sleep he would just take it off because removal would only have positive benefit. The first benefit being the whole tumor gets sent out for pathology and you get a definitive answer if it benign or maignents. If it is benign yaaaay! If it is malignant then it has already been removed and you didn't feel like you wasted any time.

Hope this helps. But your post was 3 months ago and if it was Histiocytomas then it should be resolved.
Add a comment to Harvey's experience
Was this experience helpful?
Lulu
Yorkshire Terrier
6 Years
0 found helpful
My 6 year old Yorkshire Terrier had a small, pink, button-like area come up on her back, right below the neck. It is about the size of a pencil eraser and once I discovered it, I assumed it was some type of wart. Today it appeared to have some type of white head on it and I gently gave it a little squeeze to see if anything would happen, and it burst with a little bit of pus, almost like a pimple on a human. However, it did bleed a little and didn't decrease in size. Is this something I should have checked out at the vet?
Add a comment to Lulu's experience
Was this experience helpful?
Leo
Labrador Retriever
1 Year
0 found helpful
My dog got bit in the ear by a younger dog while playing and now has a lump on his ear.
It has been 2 months and it has not gone
away. Should we wait longer or do we need to have it surgically removed. We did some research and are worried it might a Histiocytoma but we are not sure.
Add a comment to Leo's experience
Was this experience helpful?
Shanio
Lhasa Apso
12 Years
0 found helpful
My dog had multiple cysts throughout his body, and his vet said that they are just fat and are benign. But now he got a new small cyst (button like, half an inch diameter) that is bleeding a lot all around it. We're on vacation and I don't know what to do. How should I treat it? Should I clean it and protect it with a bandage?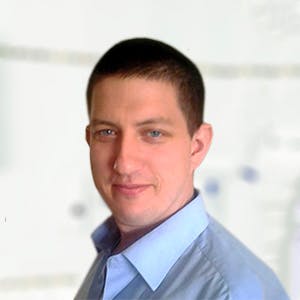 3320
Recommendations
If the new mass is continually bleeding, you should try and stop bleeding may applying pressure to the area but there is a chance it will continue bleeding; also we need to be concerned about secondary infection and other issues. This would be something to visit local Veterinarian about wherever you are for assistance. Regards Dr Callum Turner DVM
Add a comment to Shanio's experience
Was this experience helpful?
SARA SAHARA
Scottish Terrier
3 Years
0 found helpful
I have a picture of the Histocyoma. Located on the foot of my scottish terrier Sara, she is a little less than 3. As you described the growth came rapidly. I am in Mexico and the vet gave me ENROFLOXACINA (Quiroflox 50) (1 tablet per day for 10 days).
9 days have passed and no change in that pinky tumor near a nail. It does not hurt her, she does not leak, does even notice it. Being in a foreign country I like to get several opinions not understanding the language. You mentioned it could disappear after some days. What do you consider a good number of days to wait for it to disappear if it disappears? What other treatment you would suggest? What are your suggestions? I am worried for my dog. Thank you very much.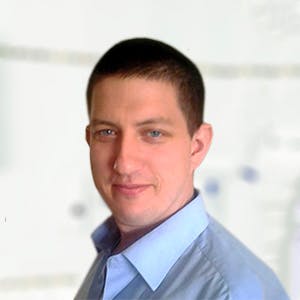 3320
Recommendations
It is true that some cases of histiocytoma may spontaneously resolve, a general indicator is around three months but if it is present for longer it may be best to remove it and send it for histopathology to be on the safe side; many times secondary problems from scratching and trauma may lead to secondary infections which would need to be managed or may mean that it needs to be removed sooner. Regards Dr Callum Turner DVM www.vin.com/veterinarypartner/default.aspx?pid=19239&catId=102899&id=4952066
My French bull dog is 3 and he has the same thing on his chest, the breeder suggested I apply salt water to it for 2 weeks daily and see if it disappears, I'm not sure if I should or not, it's not worrying him at all if it is growing, it's been there for about a month now , I am taking him to the vet in 2 weeks for his annual booster before then I just don't have money for vet fee,
Add a comment to SARA SAHARA's experience
Was this experience helpful?
Tank
Mutt
13 Years
0 found helpful
Has Symptoms
Large red tumor. Size of baseball.
I am not sure if this is a histiocytoma or something else. I am afraid of it rupturing and him bleeding out. Tank is 13 years old and has many lumps (fatty tumors) all over him, but this one looks different. He is not in pain from it and he doesn't bother with it. Any advice on what this may be and if it will rupture? It is the size of a baseball. It is located on his left side by his stomach. It is red and feels warmer then the rest of his body. Is there any oils or creams I can put on to help make it smaller? Thank you!!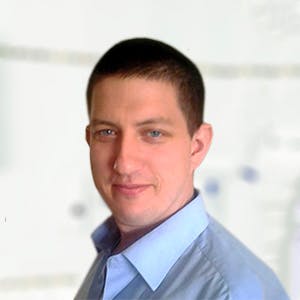 3320
Recommendations
Without examining Tank, seeing and feeling the mass I cannot say what type of mass or tumour it is; there are many possible types of lumps, bumps and masses which may grow all with different treatments or management options. At this size, you should visit your Veterinarian for an examination to determine what it is and the best way to manage it as the possibility of injury is high. Regards Dr Callum Turner DVM
Add a comment to Tank's experience
Was this experience helpful?
Reuben
English Pointer
16 Weeks
0 found helpful
I have a 16week English pointer who has just been diagnosed with a Histioctoma.
I want to know how long will it take to disappear,as it right on top of his head, and I would like to show him eventually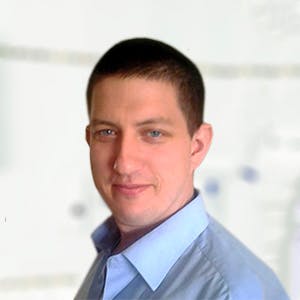 3320
Recommendations
Histiocytomas may disappear on their own, but there is no set timeframe for this to occur so it is a case of wait and see; sometimes they may ulcerate, get injured, develop secondary infections among other issues which may require medical treatment or surgical removal. Just keep an eye on it for now and visit your Veterinarian if there are any complications. Regards Dr Callum Turner DVM
Add a comment to Reuben's experience
Was this experience helpful?
Blondy
Mixed
4 Years
0 found helpful
Has Symptoms
Slightly infected histiocytoma
My 4 year old Mauritian rescue mixed heritage dog (showing golden retriever traits) was diagnosed with a cutaneous histiocytoma via FNA. We were doing well without him worrying the mass, though one day left alone saw him chew it. This led to infection, bursting and an additional (third) trip to the vet. Prior to the third visit I had been treating it with TCP, Betadine and then Brulidene (closest thing to Neosporin in the UK) The third vet visit saw them shave the hair from the area (awkwardly on his right front leg elbow) and then prescribe Flamazine applied sparingly after dabbing the area with saline to clear out any debris. This third visit was Monday 30th May and today is Thursday 3rd May. I am worried about the healing time, the vet said it would ooze a bit, and that it wasn't particularly infected so there was no need for anti-biotics. Is there anything else I can do to help with the healing to get the wound to close up? I have opted for the non-surgical route as I have concerns that the mass can reoccur again. What are the stages of healing at this point? The wound seems more wet than usual which is what concerns me but also darker in places. The vet said healing would depend on skin trauma what can I do to alleviate that trauma? Aside from this Blondy is happy and bright in himself, his appetite is fine and poops are excellent.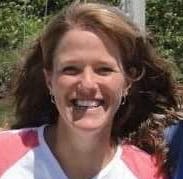 1611
Recommendations
Without seeing the wound, I have a hard time commenting on healing expectations, unfortunately. If the mass is on his elbow, that is a tough spot to prevent repeated trauma, and providing lots of soft bedding and soft lying places will help. It may help to loosely wrap the area, but again, without seeing it, i'm not sure that that will help or is an option. If the mass continues to be a problem, it might be better to have it removed rather than deal with this ongoing issue - that would be an option that you can talk with your veterinarian about. I hope that things resolve quickly for Blondy.
Add a comment to Blondy's experience
Was this experience helpful?
Smokie
Silk terrier mix
7 Years
0 found helpful
My dog is a silky terrier mix with a small lump under his muzzle. Doesn't appear to bug him and the last time he had a weird bump was a year ago and it never went away but it was on his right forelimb. It did not metastasize nor cause him pain, it just took room on his paw so I had it surgically removed. Now we had a small one growing under his lip and I'm wondering if it may be the same thing? It's small, hard and pink/red. He's not pawing at his face so it doesn't bug him. But just like the one on his forelimb, it seems to be growing little by little. I wonder if it could be a hystiocytoma. I want to do a punch biopsy but I fear cost. I just got the one on his forelimb removed last year & the process (lab test, blood work, sx, etc) was not cheap and I had a dental done 2 months ago which was also not cheap.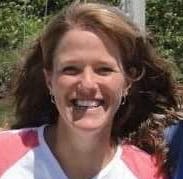 1611
Recommendations
Without seeing the lump, I'm not sure that I can comment on what it might be. Histiocytomas are not common in older dogs, but other, less benign, masses become more common as dogs age. If if is growing, it would be best to have him examined. Your veterinarian may be able to do a procedure known as a fine needle aspirate which is less expensive than a punch biopsy, to determine what the mass is. They may want to remove it based on his history. They will be able to recommend the best course of treatment for him.
Add a comment to Smokie's experience
Was this experience helpful?
Marley
Poodle
2 Years
0 found helpful
I have a 2 yr old mini poodle that I found a small raised lump a couple of weeks ago. He excessively licks the area. I keep checking it but it appears to have shrunk but is still present. I looked up different types of lumps and I think it maybe histiocytoma but I'm not completely sure. I keep thinking it will go away but not sure. Do you think I should take him in? I know mini poodles have a high risk of cancer from what I've read.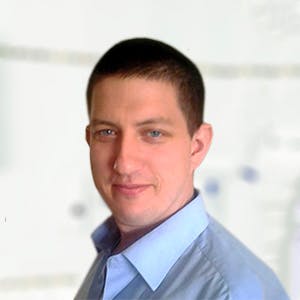 3320
Recommendations
You should certainly take Marley into be seen by your Veterinarian to be on the safe side so that the lump can be examined and diagnosed by your Veterinarian; after any treatment or management options would be discussed with you and depending on the origin of the lump a recommendation to have it removed may be made so that it can be sent for histopathology. Regards Dr Callum Turner DVM
Hi. Our 17 mos old Old English Bulldog just had a lump removed 9 days ago. It started as a small pink bump in her left armpit, like a mosquito bite 4 weeks ago. In a few days it was slightly bigger and raised, like a spider bite. She was checked at the vet. Within 2 wks, it was the size of a grape, but also opened up a bit (likely scratched it) bled and ulcerated. Vet recommended immediate surgical removal (because it presented like a mast cell tumor and bulldog breeds also high risk) and to have it sent off for pathology. We got the results back yesterday (April 3/18) and it is a histiocytoma. It was an expensive surgery ($1000) but worth every penny to rule out a malignant cancer. For your own peace of mind and your dog's health, I highly recommend having the vet look at it. I don't know how to post pics to share what our pup's lump looked like or else I'd share those with you. Good luck with your poodle.
Add a comment to Marley's experience
Was this experience helpful?
Buddy
Lab/(Pit) mix
8 Years
2 found helpful
Has Symptoms
Reddish raised bump (hystiocytoma)
Red raised bump (hystiocytoma)
I was told warm compresses w/Castor Oil a few times a day for a week helps shrink or completely rid a dog of a hystiocytoma. Is this correct? Any other homepathic things you could recommend? Also, can Neosporin or Castor Oil be used on an irritated hystiocytoma in the nose flap?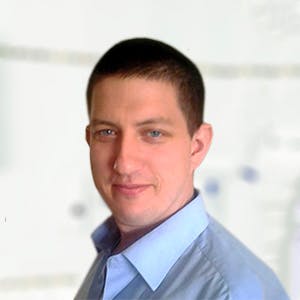 3320
Recommendations
Histiocytomas are funny growths, some will resolve without medical intervention and others will get larger and ulcerate; castor oil has been reported to shrink a variety of different tumours, cysts and other growths (if this is true its value would sky rocket). Applying Neosporin can help if there is ulceration but ideally it should be surgically removed by your Veterinarian and sent for histopathology. Regards Dr Callum Turner DVM
Add a comment to Buddy's experience
Was this experience helpful?
Bella Luna
chihuahua mix
5 Years
1 found helpful
I found a small red button like growth on my dogs right paw just below her dew claw. It's painful on exam. She walks fine no limp. Just discovered a day ago was not there 4days ago. It looks exactly like the Histiocytomas pictured. I've read the research and am heading to the Vet asap. I'm worried I'm currently in Costa Rica on Vacation with my dog. I did find a Vet here. Thank You.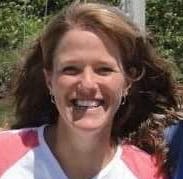 1611
Recommendations
Thank you for your email. Histiocytomas are less common in a 5 year old dog, but it is possible. The veterinarian that you are taking Bella Luna to will be able to take a small sample and let you know the best course of action to take, as well as whether you need to take action soon, or if this problem can wait until you return home, and can prescribe any medications that may be necessary.
Add a comment to Bella Luna's experience
Was this experience helpful?
Marcie
Staffie bullterrier
9months
4 found helpful
Has Symptoms
Lump red and will bleed occasion
What can i give my dog. She has got a growth on her pour that is getting bigger, and is starting to crack and bleed she has been the vet and they said it is nothing to worry about but do you think i should take her for a secondy opinion?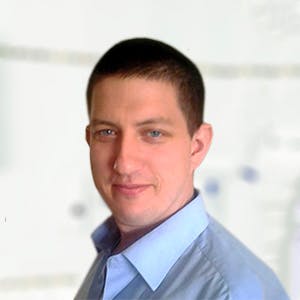 3320
Recommendations
If the mass is getting worse and is bleeding it would be worth getting another opinion from another Veterinarian to see if they recommend any treatment or surgery; dogs may get lumps and some self resolve, others just sit there whilst other require treatment. In the meantime keep the growth clean and try to apply an antibiotic ointment to the area if Marcie won't lick it off. Regards Dr Callum Turner DVM
Add a comment to Marcie's experience
Was this experience helpful?
Diamond
Boxer
7 Years
1 found helpful
Has Symptoms
No drainage, seem painless, red.
I have a 7 yr old boxer named Diamond. She has 3 wart like hairless bumps. 2 on top of head by each ear and 1 on her chest. They don't seem to cause any pain but she does try to avoid contact with them while petted. Also occasionally has a haze to her left eye idk if related but cancer worries me but money is tight an can't really afford bloodwork leas is life or death. Your thoughts will be greatly app.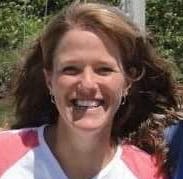 1611
Recommendations
Thank you for your email. Without seeing the lumps, or the change in her eye, I have a hard time commenting on what might be going on with Diamond. Boxers are prone to skin tumors, both benign, and malignant. It would be a good idea to at least have her seen by your veterinarian and see what their opinion is - if you can't afford bloodwork, they may be able to work within your budget to figure out, or treat, what is going on. Things are generally better if caught earlier vs. later. I hope that she is okay.
Add a comment to Diamond's experience
Was this experience helpful?
Snowy
West Highland White Terrier
Almost 3
5 found helpful
Has Symptoms
Bloody from scratching and swollen.
This just appeared on my Westies ear two days ago. He keeps messing with it. Is this a histiocytoma? It's Tuesday and I don't get paid till Thursday. What do I wash it with or put on it like antibiotic ointment until then? We are very poor. 😣 I do have pictures. My email address is [email protected]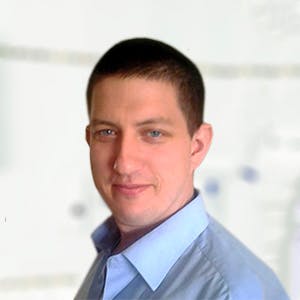 3320
Recommendations
Without examining the mass, I cannot say exactly what it is; but the link below is to an image of a histiocytoma. These types of masses can appear and disappear, but are usually removed when they have issues like bleeding and ulceration. Keep the area clean for now and clip any hair around it; if you can get a cone to stop scratching and making it worse. Visit your Veterinarian on Thursday to confirm the diagnosis. Regards Dr Callum Turner DVM http://todaysveterinarypractice.navc.com/wp-content/uploads/2016/01/T1601F02_Fig13.jpg
Add a comment to Snowy's experience
Was this experience helpful?
Koa
boxer/mastiff
4 Years
1 found helpful
My dog is post-op day 1 of histiocytoma on his left ear. The mass was 4 cm in size. The incision was stapled shut with 10 staples. The ear is swollen three times the size and there is no drain. Should I take him to an emergency vet or is that amount of swelling is normal. It just seems weird to me that there is no drain in place. I have some Rimadyl from his sterilization surgery 3 years ago would it be bad to give him that for the swelling. There is dark red drainage but no bright red active bleeding, gums are normal, the ear is not hotter than his other ear, he is eating, drinking, and eliminating normally. Thank you for your time, Sarah Swan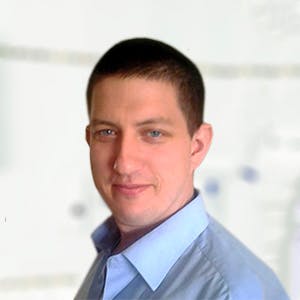 3320
Recommendations
I cannot advise you (legally) to give a prescription medicine (Rimadyl) to Koa without performing a physical examination; it may also be out of date or not stored properly or spoiled. Some swelling is normal after surgery and some fluid may accumulate; however if there is fluid leaking out it would be best to have your Veterinarian take a look at it as the fluid may cause further problems and distortion to the ear. Regards Dr Callum Turner DVM
I have a 6 month old jack russle - chihuahua, we went to the vet today to get some late shots and check out a lump on his side. Doc said he most likely had one of those, yet they didn't take a sample and just pushed for surgery... thy said that it wouldn't be worth taking a sample because it was probably blood and not fluid, but why wouldn't hey take a skin sample anyway, like with a hallow needle?. Also what can I do to keep it clean? He's a bit figety and it's been bothering him, hes been licking it or biting it obviously because there's blood around it.
Add a comment to Koa's experience
Was this experience helpful?
Athena
Great Dane
3 Years
2 found helpful
Her eye swelled up those not hurt but the swelling covering her eye, people think it this histiocytoma. Vet before when it shows up told me to just keep it clean till it heal always work but this time it is very bad. I have picture and video if you like to see. It's like a giant pimple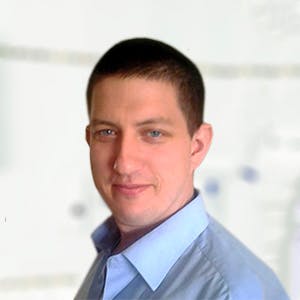 3320
Recommendations
Histiocytoma looks similar to the images provided in the two links below; if the mass appeared before and disappeared, this would be consistent with histiocytoma and in many cases the dog's immune system will keep things in check. Sometimes the mass becomes too large or may ulcerate, bleed or develop a secondary infection; in these cases surgical removal would be advised, I would recommend keeping it clean like last time but also visiting your Veterinarian. Regards Dr Callum Turner DVM
http://cal.vet.upenn.edu/projects/derm/Home/HISTIOCYT/image/cch/hist2.jpg
http://todaysveterinarypractice.navc.com/wp-content/uploads/2016/01/T1601F02_Fig13.jpg
I was told warm compresses w/castor oil a few times a day helps shrink or completely rid a dog of a hystiocytoma. Is this correct?
Can uncontrollable urine, lack of energy or not eating regularly be a symptom?
Add a comment to Athena's experience
Was this experience helpful?