Vaginal Hyperplasia in Dogs
Vaginal Hyperplasia in Dogs
Veterinary reviewed by: Dr. Linda Simon, MVB MRCVS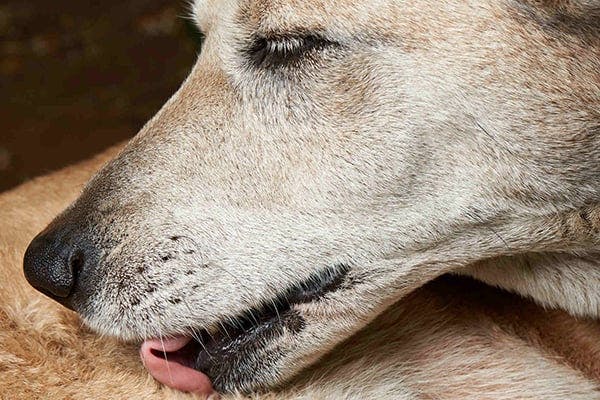 Veterinary reviewed by: Dr. Linda Simon, MVB MRCVS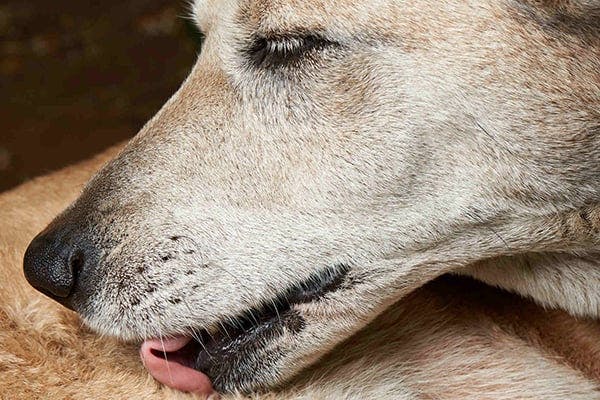 What is Vaginal Hyperplasia?
If you have a female dog, it is possible that you may have to deal with this condition, especially if your dog is not spayed.  Some dog breeds are more susceptible than others. However, when and if you do notice this, your responsibility as a pet owner is to take action right away by taking your dog to the veterinarian for a proper diagnosis and treatment.
An enlarged and inflamed vaginal lining that is influenced by estrogen is known as vaginal hyperplasia. When the vaginal mucosa swells up like this, it visibly bulges out of the vaginal lips.
Vaginal Hyperplasia Average Cost
From 255 quotes ranging from $800 - $2,000
Symptoms of Vaginal Hyperplasia in Dogs
The noticeable sign and symptom is a tongue-like bulge, protruding through the dog's vulva.  Other symptoms include:
Pain during urination
Extreme licking of the vulva
Noticeable tissue at the opening of the vagina
Swelling of the tissue
Difficulty with having puppies during delivery
If your dog is pregnant and ready to give birth, pushing to deliver the puppies may result in the bulging and swelling of the tissues. In fact, this can create a blockage when your dog is ready to deliver her puppies. This should be considered a medical emergency where a C-section should be undertaken. If not, then the mother and the pups may be at risk. Therefore, a veterinarian should be consulted for medical assistance.
Top
Causes of Vaginal Hyperplasia in Dogs
Estrogen is the cause of the swollen vaginal lining, which is why it occurs during proestrus and oestrus when oestrogen is at its highest. There are certain breeds more commonly affected by vaginal hyperplasia such as:
German Shepherd
Boxer
Labrador Retriever
Mastiff
Airedale Terrier
Springer Spaniel
English Bulldog
Walker Hound
French Bulldog
Top
Diagnosis of Vaginal Hyperplasia in Dogs
It is important for you as a pet owner to realize the severity of the problem and get your dog to the veterinarian as early as possible. Your veterinarian will provide a proper diagnosis upon assessing the symptoms. Most veterinarians believe that vaginal prolapse and heightened estrogen levels are connected. The reason for this observation and conclusion is that the condition usually happens prior to the dog's heat cycle where estrogen levels are higher. 
If the condition is severe, it could result in prolapse where the tissues are visible. Of course, the obvious signs of swollen and bulging vaginal tissue in a female dog is an indication that vaginal hyperplasia is the proper diagnosis. Make sure to provide the veterinarian with further information, including the dog's breed and how long and the instances when your pet has experienced vaginal hyperplasia.
If there is concern for neoplasia, a biopsy of the tissue will be taken.
Top
Treatment of Vaginal Hyperplasia in Dogs
Mild cases do not need any treatment and will resolve of their own accord.
Don't feel overwhelmed, though, because successful treatment is possible. The veterinarian will clean the vaginal area and use antibiotic cream to lubricate the area, preventing drying. If your goal is not dog breeding, then the veterinarian may recommend spaying to eliminate the risk of future problems. If you are going to breed your dog, then artificial insemination would be the ideal choice. If the condition is severe, the veterinarian might consider suturing to get the mass returned to the vagina, after which it would subside once the heat cycle has been completed. The veterinarian will also make a decision whether to surgically take out the dead tissue. Doing so will avoid a reoccurrence of hyperplasia. 
Hormone therapy is also an option if your dog has not had any damage to the vaginal tissue and once urination is possible. Hormone therapy will accelerate the heat cycle and correct the vaginal prolapse. The veterinarian may apply topical cream to the area to reduce the swelling.
Use a buster collar to prevent any licking.
Top
Worried about the cost of Vaginal Hyperplasia treatment?
Pet Insurance covers the cost of many common pet health conditions. Prepare for the unexpected by getting a quote from top pet insurance providers.
Recovery of Vaginal Hyperplasia in Dogs
After treatment, a vaginal prolapse may recur, especially during the next heat cycle if unspayed. In the meantime, you should help your dog during the recovery process by continuing the use of  any topical creams. Your veterinarian will recommend that you consider the idea of spaying your dog. Pay attention to your pet to ensure that there is no biting or licking of the area. You may have to buy a cone collar to help with this.
Vaginal hyperplasia can be expensive to treat. To avoid high vet care expenses, secure pet health insurance today. The sooner you insure your pet, the more protection you'll have from unexpected vet costs.
Top
Vaginal Hyperplasia Average Cost
From 255 quotes ranging from $800 - $2,000
Top
Vaginal Hyperplasia Questions and Advice from Veterinary Professionals
Bull Terrier
Two Years
4 found helpful
4 found helpful
Has Symptoms
Swollen Vaginna Hanging Facing Inward Puppies Due She Seems To Be Struggling I Cant Pay Thousand For A Vet
My dog is due she looks in pain no puppies coming she has vagina swollen hanging hurts she won't look at me and moves head side to side up and down I can't pay thousands for a vet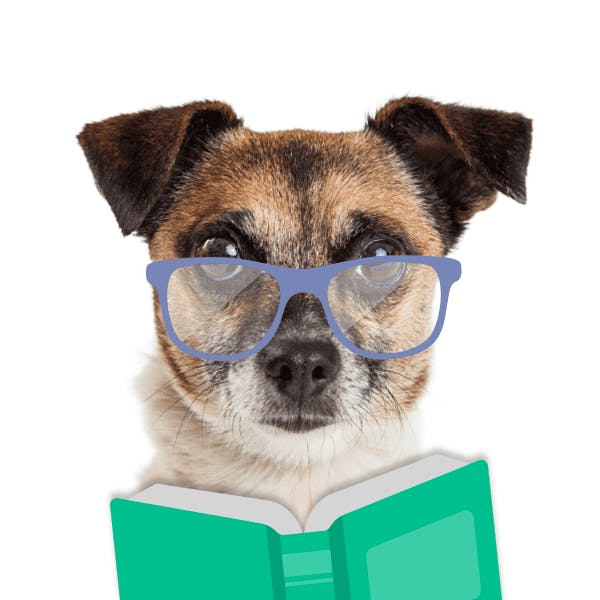 Dr. Linda S. MVB MRCVS
4 Recommendations
I'm sorry your dog is unwell. I'm not entirely sure what you mean by her vagina is 'swollen hanging' but I would be concerned for e.g. a prolapse. A vet visit is needed for both her and the puppies sake if the labour is not progressing as normal. Let the vet know about any financial concerns beforehand and they should be able to work with you.
Jan. 15, 2021
Was this experience helpful?
Havanese
One Year
11 found helpful
11 found helpful
Why is my dog's vagina swollen and red?
Dr. Sara O. DVM
11 Recommendations
Hello this could be her coming into heat, urinary tract infection or vaginal infection. It would be best for your vet to look at her. They can start her on antibiotics for any infection.
Jan. 3, 2021
Was this experience helpful?
Vaginal Hyperplasia Average Cost
From 255 quotes ranging from $800 - $2,000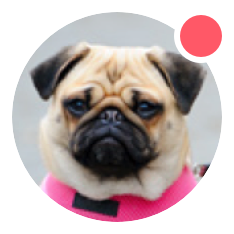 Need pet insurance?