What are Necrotizing Fasciitis?
Necrotizing fasciitis is a rare, grave, incapacitating disease that can result in systemic illness in your dog. It is difficult to diagnose as initial symptoms are similar to those of other less serious conditions. Due to its rapid progression and difficulty to diagnose, it can lead to death in infected dogs. Necrotizing fasciitis may also be referred to as "flesh eating bacteria" and it can destroy skin, fat, and muscles.
Necrotizing fasciitis is a rare, bacterial soft tissue infection that appears suddenly and progresses rapidly, leading to systemic illness and often death.
Book First Walk Free!
Symptoms of Necrotizing Fasciitis in Dogs
Dogs that are suffering from necrotizing fasciitis will experience intense pain. The areas that are most likely to be impacted are hock joints, flanks and the skin of the abdomen. Other symptoms include:
Painful, deep lesions of the skin along your dog's limbs or trunk
Infection may start with a small skin lesion and progress to a large area of necrosis and ulceration within a few hours
Pain initially seems out of proportion with what can be seen on the skin
Fever
Within 24-48 hours skin often sheds
Localized swelling
Erythema
Signs of shock
Disseminated intravascular coagulation
Significant pain that seems out of proportion to what is seen upon physical examination
Types
While necrotizing fasciitis is rare, it can occur in humans as well as dogs. It is more likely to occur in young dogs or elderly dogs; healthy adult dogs are not as prone to infections.
Causes of Necrotizing Fasciitis in Dogs
Necrotizing fasciitis can be caused by an infection with Streptococcus canis. B-hemolytic streptococcus, Staphylococcus pseudintermedius and E. Coli may also cause necrotizing fasciitis. The lungs and throat are the most likely places where your dog will contract the bacteria. Transmission may occur through sharing a water bowl, a run, or bedding with an infected dog. Your dog could also acquire the bacteria by licking the face of a person who is carrying the bacteria or from being in crowded conditions with other dogs (like in dog shows). Stress (from traveling long distances, for example) may also lead to a decreased resistance to the disease.
Diagnosis of Necrotizing Fasciitis in Dogs
It is important that your dog be diagnosed quickly in order to immediately undergo treatment. Unfortunately, it is difficult to diagnose necrotizing fasciitis as the early signs of the condition are no different than the signs of other, less serious problems (for example, cellulitis). A veterinarian will confirm the diagnosis of necrotizing fasciitis through bacterial culture and histopathological examination, however to be most successful, treatment must begin prior to the results of these evaluations. It is recommended that treatment begin once the clinical diagnosis points to necrotizing fasciitis, as this will lead to the best chance of recovery for your dog.
It has been noted that in cases of necrotizing fasciitis, the severe pain that the patient is experiencing is out of proportion to what is seen during the physical exam. This is due to the severe tissue damage under the skin that is caused by bacterial toxins and enzymes that damage tissue. All of this is occurring underneath the surface, with little change initially seen on the animal's skin. Many of the dogs that have been diagnosed with necrotizing fasciitis have also exhibited serious systemic disease (including hypotension and sepsis).
Treatment of Necrotizing Fasciitis in Dogs
Quick and aggressive treatment is imperative for a dog suffering from necrotizing fasciitis. Initially, intravenous antibiotics (either clindamycin or amoxicillin-clavulanate) will be administered. Once the veterinarian has sensitivity testing results, the antibiotic may be changed. Other treatment may include:
Intravascular fluid therapy
Plasma transfusions
Nutritional support
Surgically removing dead and infected tissue and draining wounds
Amputation
It is noted that fluoroquinolones should not be used. These may increase the toxicity of the streptococcus strains and should be avoided. Tests have shown that streptococcus canis is sensitive to penicillin G and ampicillin. Homeopathic options such as Carbo Veg.IM and Arnica can also be utilized.
Recovery of Necrotizing Fasciitis in Dogs
It is likely your dog will require multiple follow-up appointments for additional long-term treatment. Recovery from and management of necrotizing fasciitis is intense and should be expected to be long. Initially, you will want to clean your dog's wounds and frequently change his bandages. Antibiotics will need to be given for some time. Damaged areas will likely need to be repaired and reconstructed, and skin grafts may be necessary. These procedures will require surgery and an anesthetic. It is important to follow the instructions of your veterinarian to best help your dog recover.
Necrotizing Fasciitis Questions and Advice from Veterinary Professionals
Axel
German Shepherd
3 Years
0 found helpful
We just learned a relative that was visiting for the holidays has necrotizing fasciitis. While they where here they vomited and our dog Axel ate it. Can Axel get it from eating vomit? If so should we just go straight to vet or watch for symptoms? He just ate the vomit less then 24 hours agoa.nd he is currently not showing any symptoms.
Add a comment to Axel's experience
Was this experience helpful?
Sadie
Wired Hair Vizula
7 Years
0 found helpful
Our dog started out weak and was not herself. Took her to the Urgent Care Vet and they said she was either poked or had an insect bite. They had taken an xray and it showed a pocket(best way I can explain) in her back and to the left side, so he gave us antibiotics to help with the infection. There were no improvements so we took her to our vet and they took blood samples and gave her a stronger dose of antibiotics & said to continue for another week. She got worse and we took her back and they recommend a specialty vet. We took her there and they said she had a bacteria and not sure what kind, so they did 3 punctures to get examples. They said it was worse underneath then on top. They gave her another antibiotic and still don't know what she has. The puncture holes got bigger and opened up. Does this sound like Necrotizing Fascititis?
Did you ever find out what it was and is she ok?
Add a comment to Sadie's experience
Was this experience helpful?
Kira
Chinese Shar-Pei
5 Years
1 found helpful
Has Symptoms
Swelling, fever, hard lumps on trunk
Swelling, fever, hard lumps on trunpain
Swelling, fever, hard lumps
Our 5 year old Shar Pei has has FSF episodes previously, and has also had mucinosis. She started what seemed to be an FSF episode, lowered appetite, fever, and swelling. However, within hours, she was moaning and whining, and we could not get into the vet. She started getting hardened swellings on her trunk, and not knowing what at this point was going on, and with the vet closed, I decided to give her antibiotics as a preventive measure. 24 hours later the swollen areas were going down. 48 hours later they were draining fluid. I thought we were on the upwards curve.

Two days later, skin was sloughing, and drying and splitting over about 25% of her body.
She has anher leg, the initial sore part, has splits on both sides that meet.

We got her in for tomorrow to see if she will be able to recover with dressings or need grafts. From everything I've read, I cant find anything but necrotizing fasciitis that fits.

I can only hope the impulse to start her on cipro early in was in time. I will update post appointment.
Im sorry that sounds so scary :( has your baby recovered at all?
She officially has necrotizing fasciitis.
She is currently sedated after her skin was debrided, on iv fluids and liquid nutrition in case sudden surgery is necessary.
She is looking at months of recovery. And is isolated pending culture and biopsy results.
Add a comment to Kira's experience
Was this experience helpful?
Bonnie
Border Collie
3 Years
0 found helpful
Has Symptoms
Not herself looked like a burn
We noticed our dog wasn't herself and was limping and wouldn't put her front paw to the ground. We visited the vet on Wednesday and were given antibiotics and the vet noted her paw padding was raw and lifting. We were washing in betadine and covering. Keeping her inside and quiet while busting her to recovery. On Saturday (4 days on medication) I noticed a scratch on her right shoulder the fur was missing and was raw. I thought maybe she had scratched it on the fence, I wasn't too concerned as it was relatively small and she was already on antibiotics. So I cleaned it with Betadine and left it. By Sunday night it had worsened and spread to about 10cm. I shaved around the area cleaned it. On Monday I went to work and in the afternoon it had all bloodied up and was weaping and had gone all the way from her front shoulders all across her back to her hips. I thought what the heck is going on? I took her straight to the vets and was wondering if in fact the dog was doing it to herself scratching and biting it or if she was reacting to the medication. The vet diagnosed it as first and second degree burns. She was full wrapped in bandages and Manuka honey. I had no idea how she would of gotten burned as she had been inside most the time. (There was a short time of an hour or so Saturday morning that we went out and let her out where after being diagnosed I presumed she may have gotten burned going under a wire fence it was 38 deg that day) I took her home for two days and was due back at the vets Wednesday for more wrapping. When I seen the vet (a different vet from the one I seen previously) she said unfortunately Bonnie has a bacteria flesh infection and all the skin was now dead. The options were putting her to sleep or surgery. Omg how did it progress from a sore foot pad to being asked if our dog was worth keeping or put to sleep!? Because the bacteria was so aggressive antibiotics wouldn't help. She needed surgery ASAP to remove all the dead tissue that was now black and it would take 8-12 weeks of bandages and recovery. She had the surgery the next day (Thurs) and it's been 9 days since surgery. We are wrapping and cleaning every two days and will be on antibiotics until it's healed. Never seen anything like it.
How is everything going??
Add a comment to Bonnie's experience
Was this experience helpful?
Maddie
German Shepherd
11 years
0 found helpful
I picked my German Shepard mix up following 4 days of boarding at her primary care vet. I noticed that same evening she was not acting herself...not eating, sleeping excessively, etc. By the next morning she continued not to eat and I noted that her right front shoulder and leg were severely swollen. I immediately took her to the vet where she was started on IV fluids and antibiotics. After 36 hours of treatment with this regimen there has been on improvement, in fact some decline with more pain. Our primary vet consulted via phone with a larger more specialized university vet center and their theory is necrotizing fasciitis. Our vet is not equipped to deal with this diagnosis and has recommended either transfer to the larger center nearly 2 hours away or euthanasia.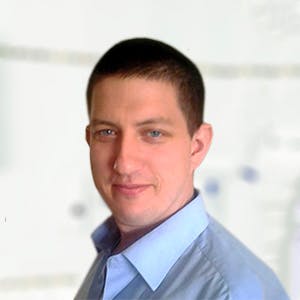 3320
Recommendations
Necrotizing fasciitis is a rare condition in dogs which has little literature documenting it in dogs; the condition has a poor to grave prognosis and treatment needs to be rapid to try and get the best result. Treatment must begin immediately if you wish to treat this condition and a sample needs to be taken for histopathology in the meantime; human medicine textbooks describe a finger test which is used to make a presumptive diagnosis of the condition before the histopathology results come back. Regards Dr Callum Turner DVM http://vdt.ugent.be/sites/default/files/art82304.pdf
Add a comment to Maddie's experience
Was this experience helpful?
Coco
Mixed
12 Years
0 found helpful
I have gotten blood work, X-ray and ultrasound on my 12 year old dog. Everything came out normal besides hip arthritis. She has swellings on all four legs and yellowish mucus coming from her eyes and when it gets really massive fluid starts leaking out of her legs. I was told by one vet that it is fasciitis. He prescribed ciproflaxin and prednisone. We found that ciproflaxin has made her weak and stopped walking so we took her off of it and kept her on prednisone. Prednisone has kept her swelling down but made her four limbs super hard as a rock. Is that normal? I have told the vet about this but he suggest to give her higher dosage of prednisone. I've spent a grand already trying to get answers and right medication for my dog. Is this fasciitis and is prednisone the best medication to keep her swelling down? What can help her walk again? She became fully handicap now and requires us lifting her and she's 75 pounds so it's becoming a problem for us.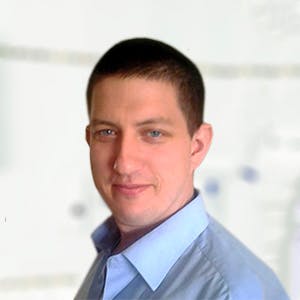 3320
Recommendations
It seems that Coco has severe lymphedema and a possible eye infection; there are various causes for lymphedema and I would recommend at this point to visit an Internal Medicine Specialist to get a second opinion as the treatment involves management of symptoms and treatment of any underlying condition. Without examining Coco I cannot give you any specific guidance or confirm if there is fasciitis or another condition. Regards Dr Callum Turner DVM
Add a comment to Coco's experience
Was this experience helpful?
Biz
Poodle
Two Years
0 found helpful
Our dog was bitten by another dog in the dog park yesterday on his neck. The wound is probably about 2 inches long. We took him to the vet and she washed out the wound and gave us cefpodoxime, which we started yesterday afternoon and she put 4 staples in the wound. This morning our dog seemed fine but now there is a bright red sharply demarcated area around the wound, which is hot and very tender; about 4x4 inches. There are no ulcers or shedding skin. Do I need to be worried about necrotizing fasciitis?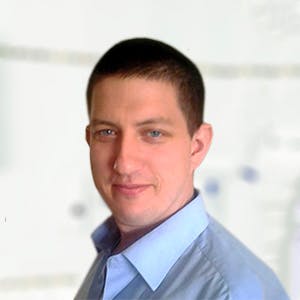 3320
Recommendations
Without examining Biz, I cannot confirm necrotizing fasciitis however it does seem like there is a severe reaction or infection taking hold here; you should return to your Veterinarian for an examination to determine what the specific cause is and to adjust treatment as required. Regards Dr Callum Turner DVM www.vetstream.com/treat/canis/diseases/skin-necrotizing-fasciitis
Add a comment to Biz's experience
Was this experience helpful?
Teddy and Molly
Golden Retriever
8 Years
0 found helpful
Has Symptoms
Swelling, black ulcerated lessions
Swelling, black ulcerated lesions
I have had 2 golden retrievers from the same litter get NR within 3 1\2 years of each other. Given the rareness of this condition, I find it very strange to have lost two dogs to it. Is there any chance there is a connection?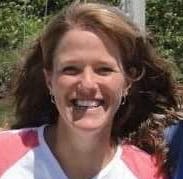 1611
Recommendations
I agree, that is unusual that two of your dogs have been affected by this condition, and I am sorry for your loss of Teddy and Molly. The only connection that I might be able to see, given the time frame between the two cases, would be a genetic predisposition to skin disease in that litter, since they were related. If they had an underlying skin defect, they may have been more prone to introduction of the bacteria. Again, I am sorry for your loss.
Add a comment to Teddy and Molly's experience
Was this experience helpful?
Ziggy
Poodle mix
5 Years
0 found helpful
My dog had an abscess removed a few days ago. Now all the sudden he has open bloody sores appearing on his back. On Saturday we noticed 6. Now it's Monday and there's about 20. We don't see them appear because he's so furry. Our vet has no idea what is wrong with him. He's on antibiotic. We're sending his culture samples to be tested. Could this be flesh eating bacteria?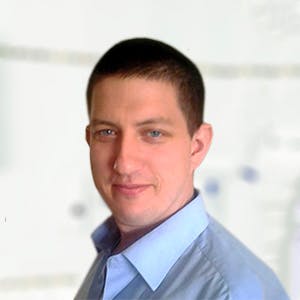 3320
Recommendations
It is difficult to say what the specific cause is, infection is a strong possibility or an autoimmune disease; the culture and sensitivity test will tell you more. If the culture comes back negative, a biopsy should be sent for histopathology. Regards Dr Callum Turner DVM
Add a comment to Ziggy's experience
Was this experience helpful?
Micki and Koda
mix and belguim malinois
2 Years
0 found helpful
Our sweet puppy had to be put down with necrotizing fasciitis that had spread beyond a cure. We have two other dogs. Do I need to worry that they could pick up this bacteria as well? What should I do?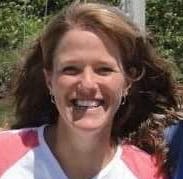 1611
Recommendations
I'm so sorry for the loss of your puppy, that is very sad. Your other dogs are susceptible to the bacteria that caused this condition, although they may have stronger immune systems and be less affected. Transmission may occur through sharing a water bowl, a run, or bedding with an infected dog. Your dogs could also acquire the bacteria by licking the face of a person who is carrying the bacteria or from being in crowded conditions with other dogs. Stress (from traveling long distances, for example) may also lead to a decreased resistance to the disease. Thoroughly washing food and water bowls, bedding and toys would be advised to de-contaminate the dogs' living areas, and decreasing stress or crowded conditions for the next little while would be a good idea.
Add a comment to Micki and Koda's experience
Was this experience helpful?
Simba
Labrador Retriever
11 Years
1 found helpful
Has Symptoms
Weak kidney function, loss of appetite
My 11 year old Labrador (male) has been suffering flesh decay on the nose area, accompanied by weak kidney function, which is refusing to heal despite expert veterinary care. A part of his muzzle looks eaten away. He has lost his appetite, become weak and is extremely listless.
Please advise.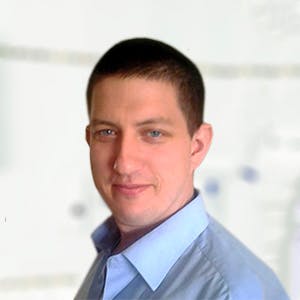 3320
Recommendations
In severe cases like Simba's where it appears that skin is being eaten away or is decaying, it would be best to take a sample of the edge of the wound for bacterial culture and sensitivity and for histopathology to assist in the diagnosis; for the weak kidney function dietary management and fluid therapy is best, reducing protein and phosphorus is important. Regards Dr Callum Turner DVM
Add a comment to Simba 's experience
Was this experience helpful?