Malignant Melanoma in Dogs
Malignant Melanoma in Dogs
Veterinary reviewed by: Dr. Linda Simon, MVB MRCVS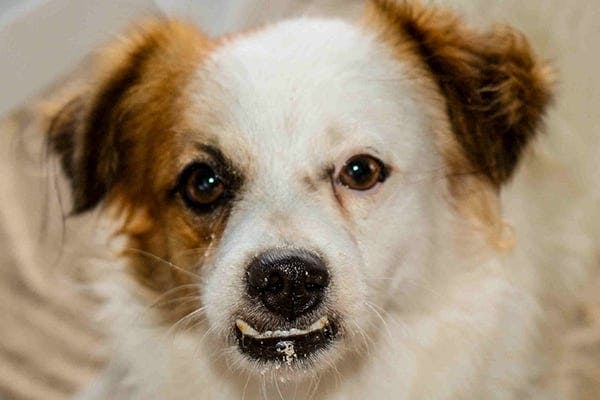 Veterinary reviewed by: Dr. Linda Simon, MVB MRCVS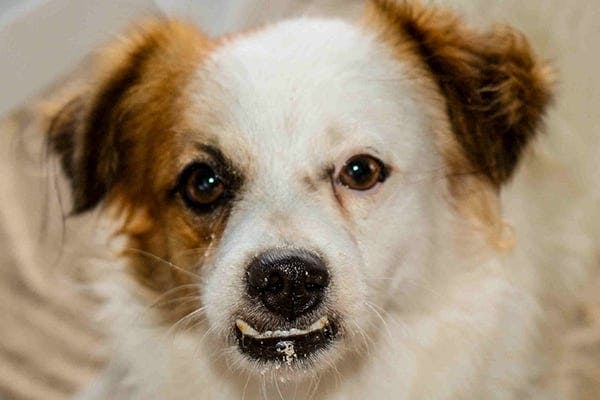 What is Malignant Melanoma?
Malignant melanoma is often fatal within one year even with treatment to remove the cancer. The average survival time for this disease is up to about 10 months, though dogs can live up to 36 months with immediate surgical removal of the melanoma. The only treatment is surgery because chemotherapy and radiation are not effective. There are four stages of malignant melanoma and each has its own survival time.
Stage one (smaller than 2 cm): about twelve months
Stage two (2-4 cm): about eight months
Stage three (larger than 4 cm or tumor that has spread): about four months
Stage four (extensive metastasis): about one month
Malignant melanomas in dogs are cancerous lesions or tumors on the skin, mouth, or toenails. These are more common in older male dogs and certain breeds such as Schnauzers and Terriers. The most often seen melanoma is a raised and ulcerated nodule that is darker than the surrounding skin, although some melanomas are amelanotic (not pigmented). Malignant melanomas are an aggressive type of cancer that frequently spread into other areas of the body.
Malignant Melanoma Average Cost
From 358 quotes ranging from $3,000 - $15,000
Symptoms of Malignant Melanoma in Dogs
The signs that your dog may have malignant melanoma can vary depending on where the cancer originates. The three most common places are the mouth (oral), skin, or toes.
Oral
Dark (black, brown, grey) lump or lesion on mouth, tongue, lips, or gums
Facial swelling
Bloody drool
Foul breath
Unable to eat
Loose teeth
Dropping food from the mouth
Skin
Rash or grouping of small blister-like lesions, usually on the feet, underbelly, and face
Large lump anywhere on the body, usually darker than the skin surrounding it
Pain or bleeding from a spot or lesion of unknown origin that does not seem to be healing
Toes
Swelling of the foot
Discolored toenail
Malformed toes
Loose toenail
Types
There are three main types of malignant melanoma.
Oral malignant melanoma occurs in the mouth, gums, lips, and jaw
Dermal malignant melanoma can be found anywhere on the skin but most often on the abdomen or face
Malignant melanoma of the toes includes the foot, bones, and digits
Top
Causes of Malignant Melanoma in Dogs
The cause of malignant melanoma in dogs is unknown. In humans, one of the main causes of this disease is sun exposure, but this does not seem to be the case with dogs, who are protected by their fur and thick skin. There are some risk factors though, which are:
Older dogs
Males
Certain breeds (Schnauzer, Doberman Pinscher, Springer Spaniel, Cocker Spaniel, Airedale, Boston Terrier, and Scottish Terrier)
Top
Diagnosis of Malignant Melanoma in Dogs
Diagnosis is pretty easy if you are able to get a veterinary oncologist or one who specializes in skin diseases. Most veterinarians can do a physical examination and may suspect the diagnosis right away, but will not confirm it until blood tests and a biopsy are done. During the examination, be sure to tell the veterinarian as much as you know about the issue and if you have given your dog any medication; prescription or otherwise. The examination includes a complete skin and haircoat analysis, reflexes, body temperature, weight, blood pressure, heart rate, respirations, breath sounds, pupil reaction time, and oxygen level.
Laboratory testing includes a complete blood count (CBC), serum analysis, platelet count, glucose level, blood urea nitrogen (BUN), liver panel, packed cell volume (PCV), and a urinalysis. A fine needle aspirate will be gathered for microscopic analysis. A biopsy may then be taken, depending on results.
Chest films (x-rays), lymph node aspiration, and possibly a CT scan with contrast dye will all be used to stage the disease. There are four stages, as mentioned earlier.
Top
Treatment of Malignant Melanoma in Dogs
While treatment of malignant melanoma depends on the progression of the disease, surgery, radiation, and chemotherapy are strongly suggested. However, none of the treatments are an actual cure as the melanoma grows back in most cases.
Surgery
As long as the cancer has not spread too far, surgical removal of the melanoma is always the first part of the treatment plan. This is usually a simple surgery, depending on the location, and only has slight risks (usually less than not having the surgery). The veterinarian removes the melanoma and a large area of tissue around it to improve the chance of survival.
Radiation
This treatment is done only in cases where there is still a risk of tumor regrowth. However, it has not shown to add much time to the prognosis of survival.
Chemotherapy
Although some veterinarians still use chemotherapy, this is not usually very effective.
Supplemental Care
Keeping your dog as pain free as possible and increasing quality of life are the veterinarian's goals. This includes providing pain killers, intravenous (IV) fluids, oxygen therapy, and maybe a feeding tube as needed. The veterinarian will describe what is being done at each step, but ask questions if you are unsure.
Top
Worried about the cost of Malignant Melanoma treatment?
Pet Insurance covers the cost of many common pet health conditions. Prepare for the unexpected by getting a quote from top pet insurance providers.
Recovery of Malignant Melanoma in Dogs
The prognosis for most dogs who have malignant melanoma is not good. Usually, by the time the symptoms are noticed, the cancer has spread. Be sure to follow all the directions that the veterinary team has given you in order to give your dog a good quality of life in the meantime, and call the veterinarian if you have any concerns.
Top
Malignant Melanoma Average Cost
From 358 quotes ranging from $3,000 - $15,000
Top
Malignant Melanoma Questions and Advice from Veterinary Professionals
Lhasa Apso
17 Years
14 found helpful
14 found helpful
Has Symptoms
Tumor In Mouth, Frequent Seizures, Lethargic
I have decided not to put her thru test. Had a dog w/ oral melanoma b4. It has a very bad odor. This looks & smells the same. Shes having seizures 3-4xs per week. Grand mal, seem 2 b more frequent and more severe. Tumor is in the roof of her mouth. She has been lethargic, she has moments of her old self but a lot of times she just looks confused & acts very tired. Is it time? I need somebody to tell me it is because I have a fear of doing it too soon. I dont want her to suffer and she is 17. Any advice wud be appreciated. I feel like it is time. Just wanna b right.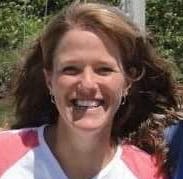 Dr. Michele K. DVM
14 Recommendations
Thank you for your question. Without seeing your dog, it is not possible for me to comment on whether it is time for her to go. This is a conversation that you should have with your veterinarian, as they can see her, assess her quality of life, and let you know what they think about whether it is time. I am sure you will make the right decision, and I am sorry that you have to make it. I hope that all goes well.
July 23, 2020
Was this experience helpful?
Pitbull
Eight Years
5 found helpful
5 found helpful
Has Symptoms
Painful Mouth Melanoma Tumor
Karma was diagnosed with melanoma tumor in her mouth we did 6 rounds of radiation 4 vaccine melanoma. Now the tumor is growing back. Bleeding and painful is there something else I can do for her to help with the inflammation and pain
Jessica N. DVM
5 Recommendations
Hello- I am so sorry you are both going through this. I would reach out to your veterinary oncologist or referring veterinarian and ask to see if they can prescribe pain medication for her to keep her comfortable or if they have any other suggestions on treatments for the tumor. If there are no treatment options left there should be several medications they can prescribe to keep her comfortable until her quality of life is such that humane euthanasia is the best option. Take care!
July 17, 2020
Was this experience helpful?
Malignant Melanoma Average Cost
From 358 quotes ranging from $3,000 - $15,000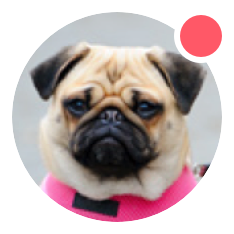 Need pet insurance?