What is Malignant Melanoma?
Malignant melanoma is often fatal within one year even with treatment to remove the cancer. The average survival time for this disease is up to about 10 months and possibly up to 36 months with immediate surgical removal. The only treatment is surgery because chemotherapy and radiation are not effective. There are four stages of malignant melanoma and each has its own survival time.
Stage one (smaller than 2 cm): about twelve months
Stage two (2-4 cm): about eight months
Stage three (larger than 4 cm or tumor that has spread): about four months
Stage four (extensive metastasis): about one month
Malignant melanomas in dogs are cancerous lesions or tumors on the skin, mouth, or toenails. These are common in older male dogs and certain breeds such as Schnauzers and Terriers. The most often seen melanoma is a raised and ulcerated nodule that is darker than the surrounding skin, although some melanomas are amelanotic (not pigmented). Malignant melanomas are an aggressive type of cancer that often spread into other areas of the body.
Symptoms of Malignant Melanoma in Dogs
The signs that your dog may have malignant melanoma can vary depending on where the cancer originates. The three most common places are the mouth (oral), skin, or toes.
Oral
Dark (black, brown, grey) lump or lesion on mouth, tongue, lips, or gums
Facial swelling
Bloody drool
Foul breath
Unable to eat
Loosened teeth
Dropping food from the mouth
Skin
Rash or grouping of small blister-like lesions, usually on the feet, underbelly, and face
Large lump anywhere on the body, usually darker than the skin surrounding it
Pain or bleeding from a spot or lesion of unknown origin that does not seem to be healing
Toes
Swelling of the foot
Discolored toenail
Malformed toes
Loose toenail
Types
There are three main types of malignant melanoma.
Oral malignant melanoma includes the mouth, gums, lips, and jaw
Skin malignant melanoma can be found anywhere on the body, but most often on the abdomen or face
Malignant melanoma of the toes includes the foot, bones, and digits
Causes of Malignant Melanoma in Dogs
The cause of malignant melanoma in dogs is unknown. In humans, one of the main causes of this disease is sun exposure, but this does not seem to be the case with dogs. There are some risk factors though, which are:
Older dogs
Males
Certain breeds (Doberman Pinscher, Springer Spaniel, Cocker Spaniel, Airedale, Boston Terrier, and Scottish Terrier)
Diagnosis of Malignant Melanoma in Dogs
Diagnosis is pretty easy if you are able to get a veterinary oncologist or one who specializes in skin diseases. Most veterinarians can do a physical examination and confirm the diagnosis right away, but will not confirm it until blood tests and a biopsy are done. During the examination, be sure to tell the veterinarian as much as you know about the issue and if you have given your dog any medication, prescription or otherwise. The examination includes a complete skin and haircoat analysis, reflexes, body temperature, weight, blood pressure, heart rate, respirations, breath sounds, pupil reaction time, and oxygen level.
Laboratory testing includes a complete blood count (CBC), serum analysis, platelet count, glucose level, blood urea nitrogen (BUN), liver panel, packed cell volume (PCV), and a urinalysis. A skin scraping or a fine needle biopsy will be gathered for microscopic analysis. Chest films (x-rays), lymph node aspiration, and possibly a CT scan with contrast dye will all be used to stage the disease. There are four stages, as mentioned earlier.
Treatment of Malignant Melanoma in Dogs
While treatment of malignant melanoma depends on the progression of the disease, surgery, radiation, and chemotherapy are strongly suggested. However, none of the treatments are an actual cure as the melanoma grows back in many cases.
Surgery
As long as the cancer has not spread too far, surgical removal of the melanoma is always the first part of the treatment plan. This is usually a simple surgery, depending on the location, and only has slight risks (less than not having the surgery. The veterinarian removes the melanoma and a large area of tissue around it to improve the chance of survival.
Radiation
This treatment is done only in cases where there is still a small risk of tumor regrowth. However, it has not shown to add much time to the prognosis of survival.
Chemotherapy
Although some veterinarians still used chemotherapy, this is not usually very effective.
Supplemental Care
Keeping your dog hydrated, as pain free as possible, and increasing quality of life are the veterinarian's goals. This includes pain killers, intravenous (IV) fluids, oxygen therapy, and maybe a feeding tube. The veterinarian will describe what is being done at each step, but ask questions if you are unsure.
Recovery of Malignant Melanoma in Dogs
The prognosis for most dogs who have malignant melanoma is not good. Usually, by the time the symptoms are noticed, the cancer has spread. Be sure to follow all the directions that the veterinary team has given you in order to give a good quality of life in the meantime, and call the veterinarian if you have any concerns.
Malignant Melanoma Questions and Advice from Veterinary Professionals
Louie
Mix
15 Years
0 found helpful
Our 15 year old male dog was found to have a 2 cm growth in his mouth. The biopsy identified it as a poorly pigmented melanoma with an MI of 2. During the procedure, his heart rate dropped to 40 so our Vet was not able to completely remove all the growth. I have not been able to find out much about poorly pigmented melanoma with a low MI. Is it recommended to try and remove any additional growth?
Add a comment to Louie's experience
Was this experience helpful?
emma
flat coat retriever
11 Years
0 found helpful
My 11 year old dog had a small malignant melanoma (like a skin tag) on her mouth and we had it removed. She then started the vaccine in March of 2019. I also had the dna stain and her Ki67 was 2, 0 mitoses in 10 high power fields. I am up to $10,000. 3 months ago she had the dexascan and no tumors visible. Now they want another xray and yet her 6 month vaccine in a month. She is also going to get therapy as she has had hip issues forever. I am in a quandry...do I have the x ray and do I have another vaccine? (1400 more).I also give her life gold. how long will she have if I do not do anything more; when it comes to the melanoma?
Add a comment to emma's experience
Was this experience helpful?
Xena
Rottweiler
6 Years
0 found helpful
My 6 yr old rottweiler female had a 2 year old mass removed from skin near her foot. It was slow growing and had recently changed color and reached its current size of about 2.5 cms in last 2 months. Got it surgically removed. Vet said it was very superficial and shallow. Of size 2.5 cms. On biopsy it was revealed as within the dermis, highly pigmented cutaneous malignant melanoma. There was no metastasis seen via lymph node aspiration and whole body x rays. No other signs or symptoms. Vet is further consulting specialist before initiating any treatment. He said there is a chance tumor cells did not detach as it was very superficial and if it hasn't metastasized in 2 years Then maybe it won't But he cannot guarantee anything. I am worried about my baby. I have started ganoderma, soursop, wheatgrass and curcumin supplementation. Also waiting for homoeopathy anti cancer kit that I ordered. Can you please suggest prognosis and treatment for above situation.
Add a comment to Xena's experience
Was this experience helpful?
Huck
Beagle
12 Years
1 found helpful
I often foster senior dogs in hospice. The dog I currently have has cutaneous melanoma. He has sores all over his body and has lost 2 toenails. His skin is kind of raw & pink. Rescue group didn't tell me much about this disease and understandably doesn't want to spend a lot on vet care. I am feeling ill prepared for what is to come. He sheds pieces of skin with fur attached. This good boy is currently super happy and loving with a great appetite and regular, healthy bowel movements. He is taking prednisone, simplicef and tramadol as needed. I know there are probably many different things that could happen but just wondering if it's more likely it will spread to internal organs or will he just be one big mess of festering sores. I am so worried I won't know when it's time. I appreciate any insight you can give.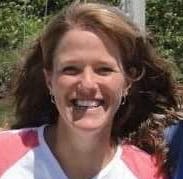 Dr. Michele King, DVM
Dr. Michele King DVM
1611
Recommendations
Cutaneous melanoma does not tend to metastasize to internal organs in dogs, but Huck sounds like he is affected quite severely by his condition. That type of cancer doesn't typically cause that many lesions, and he may have something else going on. It would probably be a good idea to have him examined by a veterinarian to get a better idea as to what is happening with him, if this is expected for his level of disease, and if there is anything else that you may be able to do for him.
Add a comment to Huck's experience
Was this experience helpful?
Penny
Beagle lab
11 Years
0 found helpful
My beagle/lab mix had a few malignant melanoma tumors removed about a month or two ago, and ever since, each day she is getting more and more lumps all over her body. Our vet said there is nothing we can do at this point besides the medication they gave us. She is still eating and drinking water, but we can't tell if she is in pain. Her breathing sounds different and she lays down in the corner of my room a lot. I am wondering what her survival time could be and what the symptoms are of her being in pain so that we can make the right decision for her.

Thank you!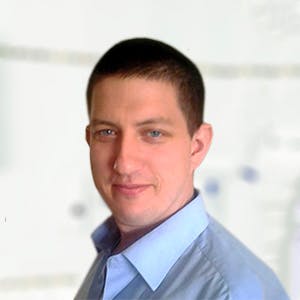 3320
Recommendations
Prognosis is generally guarded and therapy is usually centered around treating local lesions; in advanced cases palliative therapy may be indicated using medication and/or radiotherapy. Animals can be stoic by nature and it may not be easy to see when they are in pain, you need to look out for changes in behaviour and other signs which may be an indicator that the time is coming. Regards Dr Callum Turner DVM
Add a comment to Penny's experience
Was this experience helpful?
Sam
Labrador Retriever
12 Years
1 found helpful
My dog who is 12 years old had a malignant tumor removed from his mouth in January. He has since developed another mass in his mouth. I want to do whatever I can to make sure he is comfortable and not in pain and don't not want any further surgeries. What is the prognosis.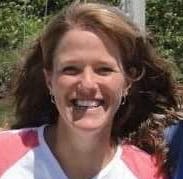 Dr. Michele King, DVM
Dr. Michele King DVM
1611
Recommendations
Without knowing the type of tumor, the stage and the progression, I don't have any way to comment on the prognosis for Sam, unfortunately. Some oral tumors grow slowly, and some can be quite aggressive. It would be best to follow up with his regular veterinarian, as they have seen it and know more about Sam's particular situation.
My dog has the same tumor in her mouth only 75 % was removed 3 weeks ago and now I feel its bigger than before the surgery, she is eating, etc. no real change in personality yet. When will this happen. if you have bleeding in the oral tumor buy Yunnan Baiyao from a chinese store. It has stopped bleeding and really helped!
Add a comment to Sam's experience
Was this experience helpful?
Misha
Goldendoodle
12 Years
0 found helpful
I just found out that my dog has Malignant Melanoma. She had the cells in the lymph node that was enlarged, and x-rays showed another tumor near her heart. X-rays of that area four months ago were normal. I am seeing a canine oncologist Tuesday. When I feel the lump that is the lymph node, it already has increased in size. I am afraid that the cancer is very aggressive. She is 12, and I can't see putting her through anything that is too distressing or painful. I don't know if the Melanoma Vaccine is a possibility as it takes then weeks or so to be effective. Any advice? Kay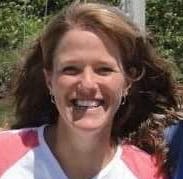 Dr. Michele King, DVM
Dr. Michele King DVM
1611
Recommendations
Thank you for your email. Unfortunately, without knowing more about Misha's situation, I can't comment on which chemotherapeutic protocols may help her. Your appointment with the oncologist on Tuesday will answer all of those questions for you, as they will be able to take into consideration her age, stage of cancer, and health status to come up with a plan for you. They'll be able to give you a realistic prognosis as far as how things might go for her. I hope that she does well.
Add a comment to Misha's experience
Was this experience helpful?
Mickey
schnauzer
7 Years
0 found helpful
My 7 yo schnauzer mix has malignant amelanotic melanoma of the lip and this was excised. At the first excision, there was only 0.9 mm clear margin. It recurred in 6 months and within 3 weeks, it grew to 2 cm. A second surgery has been performed and the clear margin is now about 7 mm. Dissection of the right submandibular lymph node showed pigmented cells which the histo report says could be due to melanomacrophages, neoplastic melanocytes or haemosiderin laden macrophages. There was an option to do immunohistochemistry with Melan A,PNL2 and TRP2.
Do you think there is a need to do the histochemistry?
Is there a need for radiation or vaccination?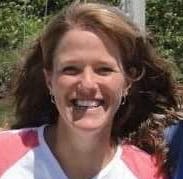 Dr. Michele King, DVM
Dr. Michele King DVM
1611
Recommendations
Thank you for contacting us about Mickey. Without further information about Mickey, I cannot answer those questions for you - it would be a good idea to consult with a veterinary oncologist to go over the whole case and where you should go from here, given his histo and physical exam. I hope that he recovers well.
Add a comment to Mickey's experience
Was this experience helpful?
Zara
mongrel
8 Years
0 found helpful
Has Symptoms
dermal melanoma in foot pad
My dog has a surgery on her foot pad to remove a tumor. The size is less than 2cm. Histopathology report said it's dermal melanoma, and moderate nuclear pleomorphism is supportive of malignancy. The mitotic activity is low <3. Lymphovascular invasion is not evident in the examined section. But the neoplastic proliferation extends to the deep margins of the examines sections. So, what treatment is available for my dog? What is the prognosis of she?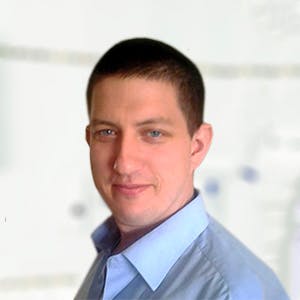 3320
Recommendations
Generally with tumours we recommend that tumours are surgically removed and that patients receive chemotherapy; however, malignant melanomas do not respond well to chemotherapy and is not recommended. You should however discuss the use of immunotherapy for post surgical management of the melanoma with your Veterinarian to see if Zara is a likely candidate. Regards Dr Callum Turner DVM www.willows.uk.net/specialist-services/pet-health-information/oncology/malignant-melanoma-in-dogs www.cliniciansbrief.com/sites/default/files/sites/cliniciansbrief.com/files/08_June_article_5.pdf
Add a comment to Zara's experience
Was this experience helpful?
Tyler Wade
Pug
11 Years
0 found helpful
Hello, I found out my pug who is almost 11 yrs old has malignant melanoma. A tumor was found in the palate of his mouth last week during a cleaning. In the past 3 years Tyler has had 2 seizures, elevated liver enzymes and halitosis. We meet w/an oncologist next week. Given what I've read on this type of melanoma it appears that even if we seek treatment, this will only extend his life about 6 months. Any advice or information?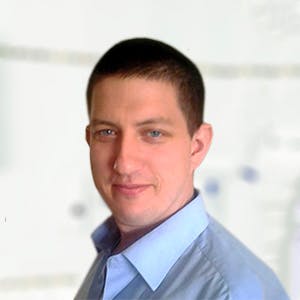 3320
Recommendations
Whilst it is true that prognosis is generally guarded to poor in these cases, surgery coupled with chemotherapy can extend life beyond six months; this is however case dependent and is variable depending on variable factors. The Oncologist would be able to give you more specific information based on their findings during your consultation. Regards Dr Callum Turner DVM
Add a comment to Tyler Wade's experience
Was this experience helpful?
Ike
Flat-Coated Retriever
6 Years
0 found helpful
I have a male flatcoated retriever of 6 year, who had a melanoma at his nailbasis. I did a toe-amputation . The RX of the chest shows no metastasis. Do you find it a good solution to give him cisplatin IV every 3 weeks. Or what do you advice me to save this dog . Please would you give me some information
The biopsy said that is was a very high maligne melanoma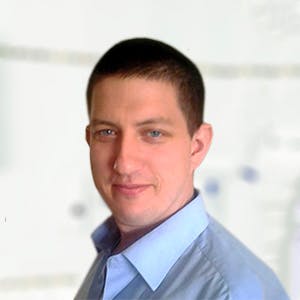 3320
Recommendations
Malignant melanoma has a very guarded prognosis with dogs which have no lymph node or other organ metastasis having an average survival time of 12 months (with around 10-13% survival after two years); the use of chemotherapy in these cases at at the discretion of the Veterinarian with treatment either being done with cisplatin or carboplatin. Each case is individual, but there is no 'cure' apart from an early diagnosis and amputation being the treatment of choice; close monitoring and regular chest x-rays will be important management strategies. Regards Dr Callum Turner DVM
My 8 year old golden retriever has a malignant melanoma on her toe. We had the toe removed. How long will she live and would the vaccine increase her time. Polly does not seem sick at all.
Add a comment to Ike's experience
Was this experience helpful?