What is Spinal Cord Disease?
Spinal cord disease in dogs can be very concerning to pet owners, as the symptoms are often acute, and affect their movement or control of their bodily functions. When disease occurs within the spinal cord, dogs often present with difficulty walking, loss of coordination or balance, partial or total paralysis, and/or pain. The spinal cord cannot regenerate when damaged so diseases in this location are particularly serious and should be assessed by a veterinarian promptly.Degenerative myelopathy is the general medical term that refers to the disease of a dog's spinal cord or bone marrow. The spinal cord is encased inside the spinal column and runs from the brain down to the base of the tail. The spine carries crucial information from the brain to the rest of the body, and controls functions like movement, sensation, urination and defecation.
Book First Walk Free!
Symptoms of Spinal Cord Disease in Dogs
Symptoms can vary depending on the diagnosis and stage of the disease. Paying close attention to the onset and progression of the symptoms will provide important information to veterinarian. Commonly seen symptoms of a disease process in the spinal cord:
Changes in gait
Pain
Urinary or fecal incontinence
Partial or total Paralysis
Pain
Lameness
Loss of balance or coordination
Types
Listed below are commonly seen diseases of the spinal cord to be considered after trauma and secondary diseases have been ruled out through blood work and imaging.
Degenerative Myelopathy is a progressive condition typically seen in older dogs. The white matter of the spinal cord degenerates over time and ultimately results in partial or total paralysis.
Tumor growth of the spinal cord can be either benign or malignant; however, even a benign tumor can cause spinal dysfunction. The symptoms often present slowly and without pain initially.
Syringomyelia and Hydromyelia are two similar diseases which result in an excess of fluid in the spinal cord. This disease is more commonly seen in small breed dogs.
Causes of Spinal Cord Disease in Dogs
The causes of many serious spinal cord diseases are unknown, but research has found that genetics and age may play a role.
Genetics: There is evidence to suggest in some cases there is an underlying genetic component. Degenerative Myelopathy for example is commonly diagnosed in medium to large size dogs. Neuroblastoma, an invasive tumor, is diagnosed mostly in young German Shepherds.
Age: Spinal Cord Disease seems to be age related in many cases. Degenerative Myelopathy for example is rarely seen in dogs under 6 years of age. With a few exceptions, tumors also become more common as the age of the dog advances.
Diagnosis of Spinal Cord Disease in Dogs
The veterinarian will first rule out any trauma from an injury. Traumatic injuries to the spinal cord are very serious and will be handled differently from a diagnostic standpoint than a disease of the spinal cord. He or she will then distinguish between a disease of the spinal cord and a s disease process of the spinal column or discs surrounding the spinal column that may be impacting the spinal cord on a secondary level. After, traumatic injury has been ruled out there are several types of diagnostic procedures which may be used to find a diagnosis.
Physical Examination: A Veterinarian will typically first perform a physical examination to check for any neurologic or physical abnormalities. A thorough examination will help the veterinarian decide what diagnostic tests or imaging is necessary.
Blood Work and Urinalysis: Preliminary blood work will provide a look into the overall health of the dog, and may provide clues as to whether an infectious process, and a urinalysis will be performed if incontinence is present.
Imaging: An X-ray will likely be performed at the time to rule out obvious tumors or structural abnormalities. An MRI is usually recommended but other imaging tools may be recommended such as a CT or myelography to look closely at the spinal cord. The MRI and CT scan allow the veterinarian a detailed view of the spinal cord and are a critical diagnostic tool.
Treatment of Spinal Cord Disease in Dogs
The treatment of serious spinal cord diseases is difficult. The delicate spinal cord provides crucial information to the rest of the body from the brain and cannot heal itself.
Surgery: Surgery is often the only available treatment for diseases such as tumors or Syringomyelia/Hydromyelia. Surgery is considered in cases where the benefits outweigh the risks of further damage to the spinal cord. In the case of tumors, the location of the tumor and its size will be evaluated when considering surgical removal. In the case of Syringomyelia/Hydromyelia, a controversial surgical treatment is to release some of the fluid from the spinal cord in order to reduce the pressure inside may be considered in severe cases.
Management: In the case of Degenerative Myelopathy and other progressive diseases management of the symptoms and the dog's quality of life may be the only treatment option.
Recovery of Spinal Cord Disease in Dogs
It's important to continue monitoring symptoms. If symptoms worsen a follow-up appointment should be made. As treatment options are often limited for spinal cord diseases, its important the disease be managed to in order to provide the best quality of life to the dog. Dogs should be continuously monitored for worsening symptoms from progressive diseases like Degenerative Myelopathy or a growing tumor. There are numerous tools available to help manage spinal disease.
Pain Management: Pain medications or anti-inflammatory medications may be prescribed to manage pain if indicated. Carefully monitoring symptoms will help to determine the best dosage over time.
Exercise: Weight should be managed to prevent any additional pressure on the spine. Maintaining muscle tone through mild exercise and physical therapy may be useful in some cases.
Living Space Alterations: It may be necessary to isolate the dog to one floor of the house if stairs become challenging or dangerous. Small steps can be helpful for dogs that rest on couches or beds, or to access the car more easily. Making these small changes can help the dog live a more autonomous life, and help an owner who is physically unable to lift the dog.
Spinal Cord Disease Questions and Advice from Veterinary Professionals
Bailey
Shih Tzu
13 Years
0 found helpful
My 13yr old Shih Tzu/Maltese has been going downhill fast the last 4 weeks. Initially taken to vet for yelping when I tried to touch him or pick him up, and snapping (which isn't normal for him) eventually blood work was done -normal. chest X-rays-normal. Other Xrays showed narrowing disc space in lower back & neck. And enlarged prostate. Although pain seemed to be in neck. Eventually took him to neurologist who did mri, we were thinking surgery. But images from mri came back and all soft tissue in neck was white on images, suggesting infection, or aggressive tumors. Also bone loss. Since they weren't able to diagnose with mri, we also did spinal tap to rule out infection in spinal canal. Also came back normal. Except proteins were sent out and came back 3.5 times higher than they should be. Now they want to do CT scan yo compare images to MRI images to narrow down. But poor bailey can barely walk now, yelping, experiencing incontince, pacing, panting. Currently on antibiotics & steroid in case of inflammation or infection.
Add a comment to Bailey's experience
Was this experience helpful?
Bijou
Bichon Frise
12 Years
0 found helpful
We have a 12 year old Bichon Firses and about 4 weeks ago she started having difficulty walking with her back legs. She just fell down after walking for a little bit. Took her to the vet, ran test and an MRI and the doctors saw some type of inflammation on her spinal cord. Prescribed pain meds and they said there is nothing else they can do. Since then she's been getting worse and worse and we have tried pain meds, cbd/hemp oil, different diets and essential oils. She lost most muscle mass in her back legs and her back area and her spine is now crooked and twisted to the left. We cannot believe how fast her body is being "eaten" by this inflammation. We know she's in pain and we will have to put her down soon but we are desperately trying to find some type of miracle cure.... any advice would help.
Add a comment to Bijou's experience
Was this experience helpful?
Pepper
Jack Russell Terrier
4 Years
0 found helpful
So I have a 4 year old Jack Russell. About a month ago now she was screaming in pain and yelling out whenever she moved or we went near her or touched her. We originally thought it was maybe a grass seed that had gotten into her ear as it was coming from the right hand side ear area only. We took her to the vet and they did remove some grass seeds, and she had a small perforated ear drum which they said would heal in a couple of days. 5 days later she had declined and was yelling in pain again, so I took her back and they put her under for an x-Ray and found nothing. They now are thinking it's a spinal problem either an infection or her discs. Because she has a very stiff neck and it's sore around her neck, and then half way down her back is quite sore as well. She had wet herself a few times when all this began, and she is now on antibiotics as she started coughing the other night. She is also on a couple of pain reliefs. She has a different gate, and is very cautious and slow to do anything so that it doesn't hurt. She has not got much of an appetite at all and a slight raised temperature. She never stops shaking unless, especially if she is ever moving or being touched. She is not emptying her bowls very much at all. She was the happiest and busiest dog ever as we live on acres and she loves it out here but now all she does is sleep and lay down inside in her bed because she is sad and sore.
She can still roll on the ground to scratch and stuff like that so not sure if that would be discs or not?
Do you think this could be a spinal disease ?
I started seeing a thinning of his hind in a very short time, like weeks....I started CBD oil and he seemed more active...his spine is very crooked now and he is showing signs that he wants to left alone...This is my chihuahua that is 15 yrs old. I am taking him back to the vet tomorrow to make sure his spine is not pressing on any organs....My heart is ripping because I dont know if tomorrow will be his last day with me.....
Did you get a second opinion on your baby I would
Add a comment to Pepper's experience
Was this experience helpful?
Bridgette
Cavalier King Charles Spaniel
12 Years
0 found helpful
I took my 12 year old Cavalier to the vet last night. She hasn't been using her left front leg, and needs help getting up and going outside/inside. I've also noticed her wetting more in the house. Bridgette has an enlarged heart and has been on meds for that now for several years. Does this "leg" issue sound like an age related malady?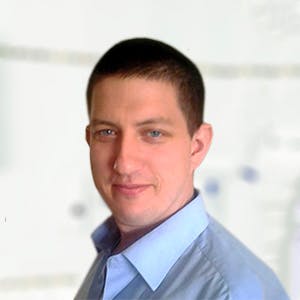 3320
Recommendations
Issues with limbs/bones/joints etc… may be related to age but also related to other issues like trauma. I would try to keep Bridgette rested as much as possible but if you see no improvement you should visit your Veterinarian for an examination. Urinary incontinence is also a possible age related condition as well; again monitor her but urinalysis should be carried out to rule out urinary tract infections or other causes. Regards Dr Callum Turner DVM
Add a comment to Bridgette's experience
Was this experience helpful?
Murphy
Boxer, pit, lab mix
14 Years
0 found helpful
Has Symptoms
Hind leg weakness, falling
My baby boy (65 lbs) will be 15 in November. I am torn on how to handle his condition. A few years ago he was experiencing right hind leg weakness. When I took him to the vet, I was advised he had cysts on his spine between he hips. The vet recommended Duralactin for inflammation, and my boy has been on it for about 4 years now. He has been doing well with it up until Feb 2017. He was very reluctant to go up the stairs but would. We have since moved to a single story house but vacation in a house on the FL west coast where the main living area is on the 2nd floor. Needless to say, he was able to go down the stairs to go potty but I had to carry him back up each time for a month. I felt awful for him. Not to mention, my poor baby can't get in a car by himself and must be lifted. He needs significant assistance getting out of a car because he will fall if he tries by himself. The look on his face when he does fall is absolutely heartbreaking. Fast forwrd to the past few days. My boy lays down and groans. He cannot sit due to pain. All he can do is stand and lay down. I can tell when he's really hurting because when he stands, he sometimes squats his hind end. Please keep in mind, he still frollicks occasionally, such as today. But he's vey clingy lately and he sleeps so much now. I know here is no definitive answer, but how do I know when it's time? Am I a bad pet owner for even considering having him put to sleep? I see him struggle to get up and hear his pain when he lays down. But I still see his good moments too and that sways me from making the move. Unfortunately, the bad are starting to outweigh the good.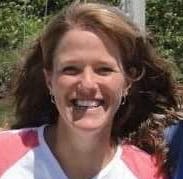 1611
Recommendations
I think this is a very difficult decision to make, and you are not a bad pet owner for taking his quality of life into consideration. It may be time for him if his suffering is greater than his joy. It may help to have him seen by a veterinarian, as there may be other medications that you can give to help him. They will be able to give you an honest opinion on his quality of life. I hope that you have a little more time with him.
Add a comment to Murphy's experience
Was this experience helpful?
Kengo
Staffordshire Bull Terrier
11 Years
0 found helpful
Kengos hind left leg started shaking after walks a couple of months ago. This would be after about a 30 min walk and didn't happen after every walk. The vet thought it was arthritis and put him on anti inflamotories. Now it's after most 10 min walks and his left front leg has also shaken once. He sometimes stares and barks at the wall. The vet thinks it may be neurological. Can you give me any advice please? Thanks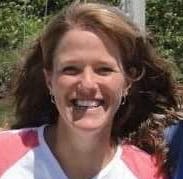 1611
Recommendations
Without being able to examine Kengo or assess his neurologic status, it isn't possible for me to comment on whether he is having arthritis and again brain changes, or neurologic disease, unfortunately. If he has not had x-rays taken of his joints, that may be a good idea to determine whether he actually has arthritis, and your veterinarian should be able to evaluate his nerve function and get a better idea as to what disease needs to be treated. I hope that all goes well for him.
Add a comment to Kengo's experience
Was this experience helpful?
Nina
German Shepherd Dog
10 Years
1 found helpful
Hello! My German Shepard Nina is 10 yrs old this month. She recently started having back issues. I took her to the ER last night and they took an XRAY of her spine. It shows that in the middle of her spine she's missing the "spikes" of her spine going upward. The middle looks like stumps. Vet called me in the morning today and said him and the radiologist said it might be cancer. What can I do to help my Nina? She still has so much life in her. She eats, drinks water , goes outside . She has difficulties getting up. I don't know what to do.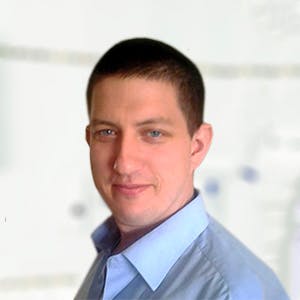 3320
Recommendations
There are various deformities which may affect dogs and German Shepherds are known for spinal issues especially in the lumbar region, this may have occurred during embryo development (but mild enough that it didn't cause an issue until now) or may be due to other causes which may include cancer. I would recommend that you consult an Orthopaedic Specialist to get their input, sending the x-rays to PetRays for a second opinion may help. Regards Dr Callum Turner DVM www.petrays.com
Add a comment to Nina's experience
Was this experience helpful?
Chester
Beagle
9 Years
0 found helpful
My Beagle name Chester is not able to walk with rear legs.We had MRI done and found tumor in spinal cord.My neurologist telling us to put him to sleep.we are not ready for that.since he is 9 yrs old.Please give me some hope to make him survive and get life back.Any suggestion to keep him live?I will highly appreciate if you please advise me.Thanks.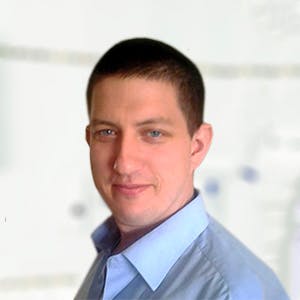 3320
Recommendations
Spinal cord tumours require surgery and in some cases surgery is unrewarding with some dogs still being paralysed afterwards; the specific location on the spinal cord and other factors would determine operability or management options. However, if you are not happy with your Veterinarian's recommendation you should visit another Veterinarian for an examination and second opinion. Regards Dr Callum Turner DVM
Add a comment to Chester's experience
Was this experience helpful?
Mila
Cavalier King Charles Spaniel
6 Years
0 found helpful
My 6 year old female cavalier King Charles spaniel has been acting differently the last 2 years. Our once happy and energetic girl is now withdrawn, laying under tables and chairs almost the entire day, has difficulty getting up from laying down, will occasionally go weak in her hind limbs and collapse (only has happened a couple of times), winces if you firmly touch her neck or neck area, and we can tell she wants to engage and play with us but she just can't. She will still get up to eat or go for a short walk and becomes excited over it, but that's about it. Our other cavalier passed away around the same time she started displaying the lethargy and withdrawn behavior and we chalked it up to depression since her best friend died. However, she became progressively worse. Woke up one morning with a stiff neck and a few days later was contorted into a c-shape unable to walk at all and lost control of holding her urine and vomited (this was 7 months ago).we took her to the neuro and they suspect COMS. She went on prednisolone and gabapentin and seemed to be doing better but still wasn't back to herself. I discontinued the pred after weaning her down to a very low dose of 2mg and she was okay until about a month ago when her hair became coarse and was falling out everywhere, she was more withdrawn than ever, and her hind legs are so bad she can't even stand for longer than a few minutes or walk much. She won't go up and down stairs anymore or jump on or off the couch at all. She also has trouble opening her jaw all the way and cannot fully open to yawn or hold toys in her mouth. She also can't fully shake her head though she attempts. Urine sample normal, bloodwork all normal except for slightly low albumin and slightly high globulin. She's getting a sonogram on Monday and possibly a chest X-ray soon after but I'm hesitant to do an MRI because whether the COMS is confirmed or not, treatment stays the same. We've taken her to two veterinarians and no one can figure out what's wrong based on her symptoms and I'm at such a loser at this point. She's tried carprofen which hasn't really worked, takes 200mg gabapentin every 8 hours which I'm not even sure is working anymore, and tramadol if she's restless at night (she likes to sleep on the floor for most of the night now). In hindsight now that I think back she displayed signs of SM/CM/COMS since she was a puppy. Face rubbing and yelping when picking her up without supporting her rear. Basically this has been a nightmare and I just feel like I have no guidance or help from anyone and I'm at a loss of what to do for her.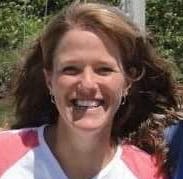 1611
Recommendations
Thank you for your email. I'm sorry that Mila is having these problems, that is hard to watch her have such difficulty, I am sure. Since I can't examine her, or know more about her specific history, I can't comment on what might be going on, but between your veterinarian, and your neurologist, you should be able to get some answers as to what is happening, what to expect, and how best to treat her to keep her comfortable. It is clear that you care deeply about her, and you deserve answers from your veterinary team. They may just need to know that you need further information.
That happened my dog too it's really sad. We did an MRI and the doctor said had cancer in her spine. She was almost 15 but the doctor suggested putting her to sleep because she was in pain. It was a really hard decision but in the end it was the best for her. I feel really bad for you and your dog since she's so young and there's like a family member . I hope it's not too serious. Take care
Add a comment to Mila's experience
Was this experience helpful?
Dolly
Crossbreed
12 Years
0 found helpful
My dog (12.5yrs old) was having trouble walking long distances. Occasionally you would hear her dragging her back left paw when she was walking but there was no signs of lameness etc, I thought it was arthritis. Vet check showed problems with her left side, she couldnt straighten her back left foot when vet tucked it under, and when vet took away her front right leg she couldnt stand up. She's struggling with stairs, getting on sofa/bed etc but is not incontinent and is eating fine. She was yelping and snapping at my other dog. She's been on Rimadyl a week and is not yelping or snapping but still struggling with mobility. Vet said its either spinal or neurological but i think its more spinal. What can be done and would she fully recover at 12.5yrs old.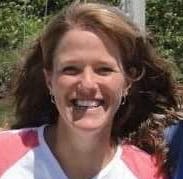 1611
Recommendations
Thank you for your email. There are other pain medications that your veterinarian can prescribe that might help in addition to the Rimadyl, such as Tramadol or Gabapentin. Dolly might benefit from laser therapy, physical therapy, or acupuncture, depending on the actual cause of her pain and lameness. Your veterinarian will be able to direct you to those services, if that is something that would be appropriate for her. I hope that all goes well for her.
Add a comment to Dolly's experience
Was this experience helpful?
Max
German Shepherd
7 Years
0 found helpful
Max was having difficulty hopping on the bed and going upstairs last week. We thought it was arthritis like our previous Shepherd and started supplementing with glucosamine. Then 4 days ago he lost control of his right rear leg. We took him to the vet right away. She examined him and said it could be a number of things. He didn't show signs of a hernia, still had feeling in his nerve endings in his paws, had his senses about him and blood results came back as a perfectly healthy dog. She prescribed gabapentin for pain and prednisone in case of inflammation putting pressure on his nerves. It is day 4 and of this treatment and we have not seen any improvement and now he has had 3 "accidents" - peeing after being assisted with a support sling. Is this incontinence a sign his condition is worsening, a side effect of his medication or due to pressure on his bladder from being assisted? Also, how long does it take to show improvement when taking these medications? Are we jumping the gun worrying? What may be wrong with him? Thanks for any advice and information.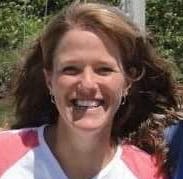 1611
Recommendations
Thank you for your email. Prednisone can cause increased urination, so that may be a side effect of the drug, yes. The lack of response to the therapy is a little worrisome, and he probably should have showed some improvement by now. It would be a good idea to have a recheck with your veterinarian for him, as they can assess his nerve function. He may benefit from physical therapy, laser therapy, or acupuncture, depending on what modalities you have available in your area. I hope that you are able to get therapy that will help restore some of his strength.
Add a comment to Max's experience
Was this experience helpful?
Benzy
Doberman Pinscher
9 Years
0 found helpful
Have a Doberman,male 9years old.suddenly developed weakness of hind legs and painfully lower end of spine following a week prior with a large mouth ulcer.ulcer healed and 2days latter suddenly developed painful spine and inability to get up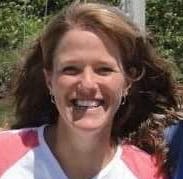 1611
Recommendations
Thank you for your email. Benzy may be having arthritis pain, or nerve degeneration, among other things. He should be examined by your veterinarian to determine what might be going on, have x-rays if they seem to be needed, and find out what the best course of treatment might be for him. I hope that he is okay.
Add a comment to Benzy's experience
Was this experience helpful?
Rosie
Cross terrier
11 Years
0 found helpful
My twelve years old cross terrier overnight developed hind leg weakness unable to get up I had to carry her and lift her into a standing position pain evident. Took her immediately to the vet who diagnosed arthritis and gave anti inflammatory metacam. Returned ten days later as no improvement bloods done which were normal and X-rays showed nothing. Now being treated for neuropathic pain with gabapentin. All symptoms remain. I'm worried they are missing something and fear a spinal tumour. Any advice would be greatly appreciated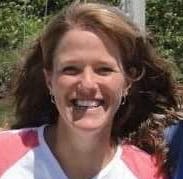 1611
Recommendations
Thank you for your email. If Rosie is not responding to NSAIDs and gabapentin, she may have larger problems, you are right. The next step would probably be an MRI or CT scan - without examining her or knowing more about her neurologic status, it is hard for me to comment on her condition, but it would be worth a conversation with your veterinarian about the fact that she isn't improving, and what next step they feel would be warranted. I hope that she recovers well.
Neurologically she is ok just miserable and in pain. Im confused at the bloods being normal. Still think we are missing something. Vet said to try two weeks on gabapentin then if no improvement MRI. The thought of another two weeks is daunting
Add a comment to Rosie's experience
Was this experience helpful?
Jaybo
Dachshund
13 Years
0 found helpful
My 13 year old Dachshund went in for inflammation in the anal gland area last Wednesday, he had two shots for this. On Saturday by 3:00 in the afternoon he could not stand on his back legs. Today he can't stand or use back legs at all and front legs are very weak. He is at the vet getting fluids and had xrays. All blood work came back good and they cannot see anything on the xrays.Is is possible this was caused by the steroid and the antibiotic shots and will go away once the drugs are out of his system? I am just looking for a little more information to compare to what I am getting from my vet.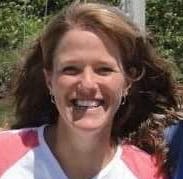 1611
Recommendations
Thank you for your email. It is unlikly that Jaybo is having these problems because of the injections, it seems that it may be coincidental. Dachshunds are prone to back injuries and disc disease, and he may be having inflammation or infection unrelated to the injections. I hope that he recovers okay.
Add a comment to Jaybo's experience
Was this experience helpful?
Bella
Golden Retriever
12 Years
0 found helpful
Bella has been diagnosed with hip displasia sinc she was 4. This last year she startet tripping on her front legs while walking. Could you please tell me what it could be? Thanks.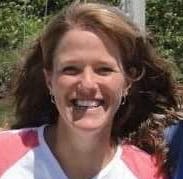 1611
Recommendations
Thank you for your email. Without examining Bella, I am not sure what might be going on with her, but possible reasons for this behavior in a senior dog might be arthritis, muscle or nerve weakness, or neurologic diseases. It would be best to have her seen by your veterinarian, as they can examine her and determine what might be going on and what testing or treatments might be available to help her. I hope that she does well.
Add a comment to Bella's experience
Was this experience helpful?
Jasper
Cocker Spaniel
12 Years
0 found helpful
Hip dysplasia or tumor on spine? My dog has had 2 episodes in the last month. He is shaking and hind legs are shaking, he can't stand up on them. He can't hold his bodily function at that time otherwise he's fine. The first time he was crying in pain, then he calmed down and after a while he was back to normal. Last night just shaking, panting and kept lying down.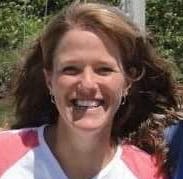 1611
Recommendations
Thank you for your email. Unfortunately, without seeing Jasper, I can't comment on what might be causing his signs - older dogs do tend to suffer from some degree of arthritis, and he may benefit from some pain medications. Your veterinarian will be able to examine him, detemine what might be going on with him, and prescribe safe medications for him if he would benefit from them. I hope that he feels better soon.
Add a comment to Jasper's experience
Was this experience helpful?
Beemer
Boston Terriers
5 Months
0 found helpful
Hello, my 5 month old boston terrier puppy who has not been neutered yet has now for 2 weeks had bowel incontinence since having a bout of chronic diarrhea for a week beginning mid November. He was never incontinent prior to this. He has decreased anal tone, noting that while sleeping, his anus is gaping open and stool slowly gets pushed out. This rarely happens when he is awake. I can elicit a wink reflex in him when his anus is open, and his external sphincter closes over top his poop until of course he completely relaxes again. An MRI was done, apparently showing a tethered spinal cord. How do I know for sure this is what is causing this to occur in my dog? Im a little confused considering he is not flaccid, and has movement to his anus. If this in fact is from his tethered spinal cord, will surgery reverse his gaping anus issue considering this is still so acute? Its worse when his stools are soft or not completely formed, because then, his stool leaks out almost every 10 minutes and I have to wipe him. I am desperate at this point, and I will do whatever I can to help him. Is there an operation to tighten the anal sphincter??? Please help!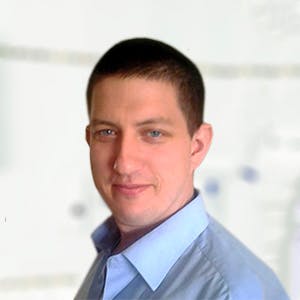 3320
Recommendations
A tethered spinal cord falls under spina bifida and there are management option available depending on the severity and type of deformity; I would consult with a Specialist on this one since it isn't something we would see in everyday practice. There are options to pursestring the anus, but then you would need to give stool softeners to make defecation easier defeating the object. Regards Dr Callum Turner DVM
Add a comment to Beemer's experience
Was this experience helpful?
dedy
Maltese
6 Years
0 found helpful
Has Symptoms
lack of bladder and bowel
hello my 6 year old maltese boy has an intramedullary tumor in lumbar area (o5) that surgeons couldn't resect , only a piece for biopsy because they said that it infiltrates the nerves.what can i do to save him ?i don t want him to die...i m thinking to change his diet to high fat and protein and if biopsy shows no malignant tumor i will do whatever it needs(radiotherapy etc)...are there any neurosurgeonsin europe that have experience in these tumors?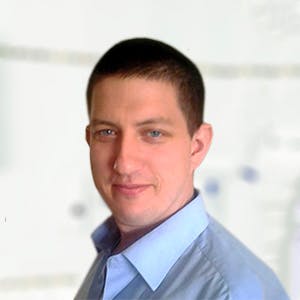 3320
Recommendations
Your options would vary depending on the results of the biopsy and the specific nature of the tumour; once you have the biopsy results you could try contacting a European Specialist (I've put a link at the bottom to a link to the directory for the European College of Veterinary Surgeons - select country, small animal and then Neurosurgery) to see if they would be able to review the case and give their input. Regards Dr Callum Turner DVM www.ecvs.org/animal-owners/specialist.php
Add a comment to dedy's experience
Was this experience helpful?
Jerry
Rottweiler
5 Years
0 found helpful
My Dog Has had many test to find out what is wrong with him they think it is spinal cord degeneration what else could it be no test have cleared it up I've spent 10000 dollars and no answers?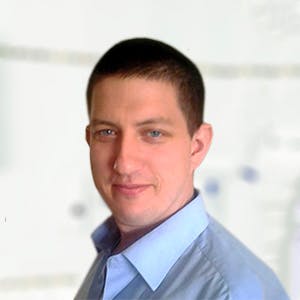 3320
Recommendations
If Jerry has been diagnosed with degenerative myelopathy, there is no effective course of treatment with steroid use being of little value. This condition usually affects older dogs over the age of eight, it is suspected to be a genetic disease and a test is available for around $65 from the link below. Regards Dr Callum Turner DVM www.offa.org www.msdvetmanual.com/nervous-system/diseases-of-the-spinal-column-and-cord/degenerative-diseases-of-the-spinal-column-and-cord#v26305110
Add a comment to Jerry's experience
Was this experience helpful?
Lennon
Boxer
6 Years
0 found helpful
Medication Used
Prednisolone 25mg tablets
Our 6 year old boxer has recently been diagnosed with a tumour in his spinal cord after having an MRI scan. He has been given steroids and we are now considering chemotherapy injections too. He still has full use of his left hand side of his body. We first noticed he was having problems a month or so ago, as he was swinging and dragging his right back leg slightly. It has since gotten slightly worse, and we're now noticing a slight change in his front right leg too. We are in constant contact with the vets that are considering our options however we are coming to terms with the fact that he is likely to deteriorate. My question is, while he is still in no pain and very mobile do you recommend that we still take him for walks? And how far would you recommend? Also do you have any idea on how quickly these types of tumours grow and what that will mean for Lennon? We're keen to know as much as possible. Thank you, Rebekah.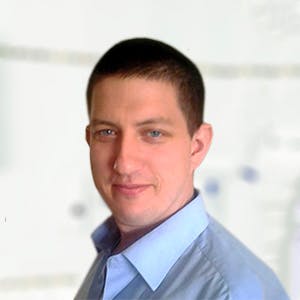 3320
Recommendations
If Lennon is dragging his back leg, I wouldn't advise walking him as this would be uncomfortable for him and may lead to injury of his paw or nails on his right hind limb which would only add to the problems; allowing him into your garden or walking him on a lead in front of your house (a few yards or meters) so that he can do his business is OK but not around the block. Each case is different and progression of symptoms would depend on the current size of the mass and its location along the spine; I cannot give you any time frames as they are highly variable and I cannot commit to anything. Regards Dr Callum Turner DVM
Add a comment to Lennon's experience
Was this experience helpful?
D
Jack Russell Terrier
10.5 Years
0 found helpful
Medication Used
Steroid, Gabapentin, Robaxin(sp)
My Jack Russell started walking with her tail between her legs and crying out when pooing (she also has become incontinent to a certain extent)We took her to the Vet and they said it could be a spinal cord injury due to the way she was crossing her legs when walking (xray showed nothing conclusive). After being on anti inflammatory and pain meds for a week without getting better, we took her back to the vet (since she started panting and barking as well) who said it can be a spine tumor and recommended that we call a pet psychic (when I asked about an MRI they said that it was expensive and if it was a tumor their was nothing that can be done). She now started limping and licking her left leg and is hesitant to go up the stairs. I'm thinking of taking her in for a second opinion. Any suggestions?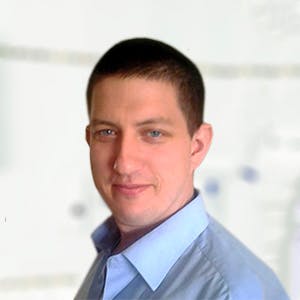 3320
Recommendations
I am trying to get my head around Pet Psychic? May be Pet Physio? Anyway, a normal x-ray may not show adequate definition of the spinal cord and any lesions; a second opinion is always advised, I would recommend getting myelography which is where the spinal cord is filled with contrast media which makes identifying tumours and bulging disks more easily visible. Also, if you have (or could get a copy) of the x-rays you could send them to PetRays where a board certified Veterinary Radiologist will examine the x-ray and send a report. Regards Dr Callum Turner DVM http://petrays.com/
Add a comment to D's experience
Was this experience helpful?
Tonka
Pug
6
0 found helpful
Has Symptoms
Drag of back legs and incontinence
I have a 6 year old pug that began dragging his back legs we gpt him on a joint supplement but recently he has begun to show incontinence is this considered spiral disease?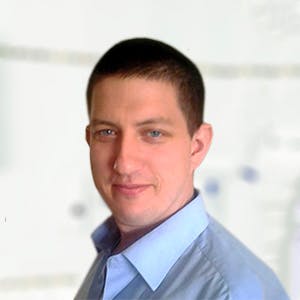 3320
Recommendations
Some spinal disorder would be suspected and would need to be examined physically by your Veterinarian and an x-ray taken for a diagnosis. Some problems may be managed medically where others may require surgery. I would visit your Veterinarian as soon as possible as time may cause progression in the severity. Regards Dr Callum Turner DVM
Add a comment to Tonka's experience
Was this experience helpful?
Lexi
Lab mix
2 Years
0 found helpful
So I adopted my dog about six months ago and she was incontinent when I got her bet recently I've become worried it is more serious. She is about two and we know very little about her history. Her tail has been very obviously broken in several places and she walks almost diagonally, like there is something wrong. She shows no outward signs that she is in pain though. Recently we saw a new vet and she said there is a lump on her spine near her tail end and she believed it might be the reason for her odd gait and incontinence. Even on Proin twice a day she still is constantly having accidents. Do you think is the result of a physical injury it do you think this is something more serious like a spinal problem?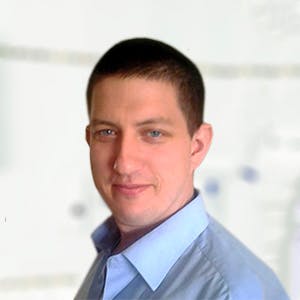 3320
Recommendations
There are various causes of urinary incontinence in young female dogs which include spinal disorders (x-ray and myelography would be useful), ectopic ureters (intravenous pyelogram would help), spay incontinence (if spayed) and the list goes on. It is a case of looking at each individual cause and ruling it out. Regards Dr Callum Turner DVM
Add a comment to Lexi's experience
Was this experience helpful?
Tessa
German Sheppard mix
11 Years
0 found helpful
Has Symptoms
failing back legs - walking as if drunk
Hi - we have a lovely 11 year female lab/Sheppard cross. Over the past 2-3 months her back legs have got very wobbly and the vet has diagnosed her with Spinal Cord Disease. During the last 2 weeks she is getting "stuck" in our large 2 acre garden and we have to lift her up to get her going.
We cannot afford the $5000 surgery that the Vet has mentioned. However, we want to keep her going as long as possible whilst still giving her a good quality of life.
Is it ok to just keep her going and take her out for walks round the garden and help her out when she can't move her back legs - or should be make the terrible decision to end her life?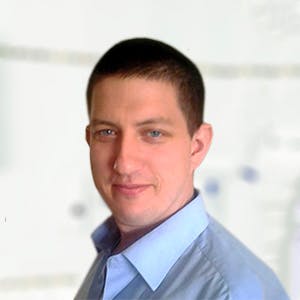 3320
Recommendations
Restricting activity is important in these types of conditions, it is important for a dog to move around but if you take her into the garden it is best to take her on the lead and to make it short and take her back inside as allowing free movement will exasperate the condition. You can just give her excellent nursing care and support at this time; the decision to euthanise is yours as you know if Tessa is in pain, not herself or miserable. Regards Dr Callum Turner DVM
There are places that will donate a free wheelchair if you can't afford it
Add a comment to Tessa's experience
Was this experience helpful?
Luna
German Shepherd
5 Years
0 found helpful
My vet just took X-rays of my German Shepherd and said they came back as early stages of "Spinal Disease". Is this the same as Degenerative myelopathy? Also, my Vet told us to keep her on pain meds for 2 weeks and start a joint supplement. My GSD is only 5 years old. Should I be doing more? If this is Degenerative myelopathy, shouldn't there be a more extensive treatment plan?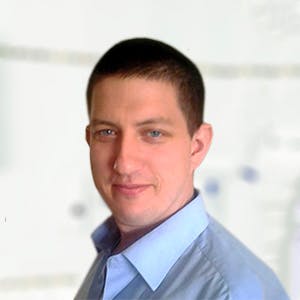 3320
Recommendations
Spinal disease is most probably referring to degenerative myelopathy (although more common in older dogs); in order to make a diagnosis all other possible causes should be ruled out first and genetic testing is available to confirm the diagnosis. Treatment is generally supportive with conflicting information regarding the efficacy of treatment; please see the link below and read under the heading 'Degenerative Myelopathy'. Regards Dr Callum Turner DVM
www.msdvetmanual.com/nervous-system/diseases-of-the-spinal-column-and-cord/degenerative-diseases-of-the-spinal-column-and-cord
Add a comment to Luna's experience
Was this experience helpful?
Schei
German Shepard Mix
4 Years
0 found helpful
I am concerned that my dog may have a spinal cord disease. I adopted him when he was 6 months old and he has always been incontinent. He dribbles urine when he relaxes. The vet prescribed Proin, which has helped until recently. He has dribbles every once in a while now or if I don't take him outside frequently. He drinks a lot of water and often urinates in the house when I am not home despite being potty trained. I can take him out to go to the bathroom every two hours and he urinates like he hasn't been able to go all day every time. Sometimes he whines for no apparent reason and he occasionally yelps if you pet his rear area. I've started to notice that one of his rear legs doesn't seem to work right when he is on stairs. He will stumble a little but doesn't fall. I don't know if these things are related but I suspect he is sick. I will be taking him to the vet soon and would appreciate some advice on things I can suggest they check. Thank you.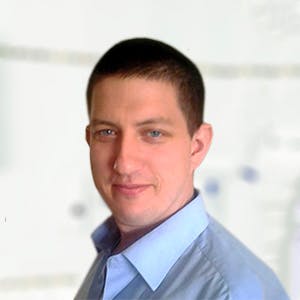 3320
Recommendations
Any German Shepherd is prone to spinal and hip issues; when you visit your Veterinarian they will want to take some x-rays of the spine and of the hips to see if there are any anomalies there. Also, from the quantity of urination, there may be an undiagnosed condition like diabetes or a urinary tract infection which may be causing the incontinence or inability to hold the bladder for a long period of time. Regards Dr Callum Turner DVM
Add a comment to Schei's experience
Was this experience helpful?
Sage
Shetland Sheepdog
11 Years
0 found helpful
We have an 11 yr. old sheltie that was seemingly healthy 1 yr ago..but since has lost a great amount of hearing and eyesight. He began to stop eating regularly and when going outside to potty..would go into the stoop position and would stay there..straining for long periods. He would and still does and will do it the whole time he's outside. Sometimes he has soft stool, sometimes harder.. but is always strained. He looks in pain. Our vet kept him for blood work and xrays and said she saw some sort of cyst she thought on his spine near the rectum that may be causing a problem. We are going in today to talk more about it but I'm wondering what your opinion might me about this ..and options. I know it's not a lot of information to go on. He has been very lethargic..and feels warm and seems very sad. Is on Thyroxine 1and half per day - l gabapentin 100 mg at night just recently for pain
She gave him SMZ/TMP 480 mg for 21 days after xrays one and half per day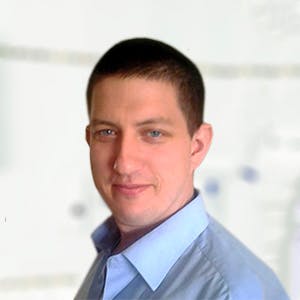 3320
Recommendations
Trouble defecating may be caused by a few different causes including spinal lesions (can be cysts, tumours, herniated disks, subluxation), peripheral nerve damage or anal gland disorders. There are many different parts of the process that may be wrong, determining which one can be tricky. Plain canned pumpkin is great as it can both firm up and loosen stool so it may be worth adding some to his diet. If the rectal sphincter is in spasm, it can make it difficult for faeces to pass. Regards Dr Callum Turner DVM
Add a comment to Sage's experience
Was this experience helpful?
Bandit
Mixed
13 Years
0 found helpful
I have a nearly 13 year old large mixed breed dog. During the last year his right leg seems to be partially paralyzed and has a hard time getting around. I don't think it's degenerative melatrophy because it hasn't spread to the other leg. Our young vet said it probably was a spinal tumor and suggested we see a specialist and would need an MRI. ($$$) Because of his age if we did an MRI to pin down the cause is there anything that could really be done? We hate to spend big dollars and put him through tests if there is really nothing that can be done. He's currently on Novox, glucosomine, senior vitamins and omega 3. What is your opinion?
Thanks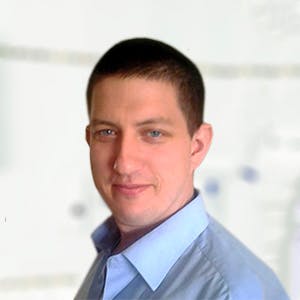 3320
Recommendations
Partial leg paralysis maybe caused by spinal tumours, musculoskeletal disease, trauma or intervertebral disk disease; before jumping into a diagnosis with a Specialist and a MRI, it would be useful to first have some x-rays done of the legs (both for comparison) and the spine then another x-ray with contrast media in the vertebral canal (myelography) which will indicate if there are lesions compressing the spinal cord. Regards Dr Callum Turner DVM
Add a comment to Bandit's experience
Was this experience helpful?
jill
German Shepherd
4
0 found helpful
I have a 4 year old female german shepherd. She has just recently had issues with urinary incontinence. It only happens when shes sleeping and sometimes results in a fairly large puddle. She has had some rear leg problems in the past but those symptoms seem less apparent at the moment as she still moves and runs with relative ease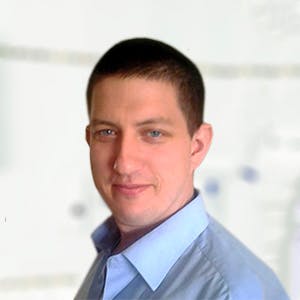 3320
Recommendations
Spinal cord issues are common in German Shepherds due to people's belief in the "breed standard" which is damaging the breed overall. Urinary incontinence whilst sleeping may be caused by the position whilst sleeping, nerve inflammation, muscle relaxation or congenital abnormalities (would have been apparent at a younger age). This would be something to discuss with your Veterinarian at your next visit as a physical examination would need to be carried out as well as x-rays (possibly with cystogram). Regards Dr Callum Turner DVM
Add a comment to jill's experience
Was this experience helpful?
sophie
Pug
6 Years
0 found helpful
i have a 6 year old pug. she is having trouble walking jumping getting up.. it come on fast, her hips sway back and forth , her legs in the back of her gives out from under neath her, she allows me to touch and rub her back extremities, she eats and everything else a dog does just fine any idea what it may be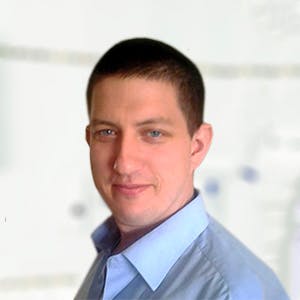 3320
Recommendations
There are a number of causes for hind limb weakness in dogs including trauma, intervertebral disk disease, inflammation, infection, genetics, tumours or poisoning. In order to reach a diagnosis, usually x-rays of the spine (including myelography) and hips are taken to check for anatomical abnormalities and to rule out causes of trauma, intervertebral disk disease or skeletal abnormalities; analysis of spinal fluid may be useful to rule out infection, generally if all tests come back negative a diagnosis of exclusion is determined with a diagnosis of Degenerative Myelopathy which is usually diagnosed at necropsy. A visit to your Veterinarian for a physical examination and x-rays would be valuable in order to reach a diagnosis. Regards Dr Callum Turner DVM
Add a comment to sophie's experience
Was this experience helpful?