What are Stomach and Intestinal Ulcers?
In order for the gastrointestinal barrier to function and protect, there are specific conditions that need to be met. Support for the mucosa comes from epithelial cells that are capable of spreading in order to cover defects in the barrier, adequate blood flow through the mucosa, and a mucus/bicarbonate layer offering protection. The three most common causes of stomach and intestinal (duodenal) ulcers in dogs are hepatic (liver) disease, use of non-steroidal anti-inflammatory drugs, and neoplasia (abnormal growth of cells).
The mucosa of the stomach and intestine normally offer protection from acid-induced injury. If the gastric acid secretion increases substantially, or if there is an upset in the normal protective function of the gastrointestinal mucosa, your dog may get an ulcer. Disruption to the mucosal barrier can result independently or as a result of a secondary cause.
Symptoms of Stomach and Intestinal Ulcers in Dogs
Though some dogs with stomach or intestinal ulcers may not show symptoms, it is unusual. If your pet is exhibiting any of the symptoms below, a visit to the veterinary clinic is necessary:
Anemia (an iron deficiency due to chronic bleeding)
Weight loss
Lack of appetite
Fever
Vomiting; there may be the presence of blood (hematemesis)
Pallor of mucous membrane due to severe bleeding
Rapid heart rate (tachycardia)
Weakness
Stool that appears black due to presence of blood (melena)
Increased salivation
Abdominal distention
Pain in abdomen
Shock
Causes of Stomach and Intestinal Ulcers in Dogs
If there is an excess of acid and pepsin or a breakdown in protection for the stomach and intestine, an ulcer will form. Without treatment, there is the risk of perforation of the ulcer, which can quickly lead to septic peritonitis and death. Causes of stomach and intestinal ulcers are many, some of which are listed below:
Gastrinoma (tumor in pancreas or duodenum)
Ingestion of poison or toxin
Irritable Bowel Syndrome
Chronic gastritis
Lymphoma
Adenocarcinoma (tumor in epithelial tissue)
Helicobacter (bacterium that causes chronic inflammation in stomach)
Hepatopathy (congestion in liver that results from venous congestion usually in right side heart failure)
Excess of extreme exercise
Shock
Hepatic disease (can cause increased gastric acid secretion and changes in mucosal blood flow)
Corticosteroids used for spinal disease, renal disease or stress
NSAID use can cause direct damage to the stomach and intestinal mucosa
Diagnosis of Stomach and Intestinal Ulcers in Dogs
After a physical examination and collection of notes on your pet's medical history, the veterinarian will suggest a urinalysis and liver function test to look for liver disease. It's important to understand that a complete blood count as well as a full serum chemistry profile may reflect secondary causes for the ulcer. Another test which may be ordered is the adrenocorticotropic hormone stimulation test to check your pet's adrenal glands.
Imaging tests, such as radiograph, will not accurately identify an ulcer but will rule out instances like an obstruction. An ultrasound may be able to identify a gastrointestinal mass, but gas may interfere with the image.
The best test to diagnose a stomach or intestinal ulcer or lesion is the gastroscopy. With this type of test, the veterinarian can view the esophagus, stomach, duodenum, and colon. After viewing, choosing to do a biopsy must be carefully considered because of the risk of perforation of the ulcer. Sometimes, a surgical biopsy is necessary. A test of the PH of the gastric fluid may be done as well.
Treatment of Stomach and Intestinal Ulcers in Dogs
The veterinarian will explain that treating the underlying cause of the ulcers is an important part of the medical care required to heal your pet. In the meantime, immediate care will begin with intravenous fluids if necessary, depending on the present condition of your dog.
Antidotes, such as Cimetidine, will be given to reduce gastric acidity. Preventing more damage to the mucosa is very important so steps will be taken to ensure this happens, including more prescriptions of medication. It should be noted that the drugs may need to be given for a period of six to eight weeks.
Antacids and additional drugs aimed at promoting healing must be given on a frequent basis in order to prevent the return of the previous gastric acidity. Careful scheduling of all medications is a must because some must be taken without food or other drugs in the system.
If bacteria is a concern, antibiotics will be prescribed as well. If there is the unfortunate circumstance of life-threatening hemorrhaging due to the ulcers, or if the ulcers cannot be dealt with through medical therapy and medication alone, surgery will be needed.
Recovery of Stomach and Intestinal Ulcers in Dogs
As with all recovery protocol, rest and quiet are always recommended upon return home from the clinic. As stress can irritate and contribute to ulcers, a comfortable spot for your dog to lie, in a room away from the normal busyness of home, is highly suggested.
The veterinarian will advise on the regimen for feeding after treatment or surgery. Drinking water must be accessible at all times. Small meals, several times throughout the day may be the suggestion, in order to put less pressure on the stomach and intestine.
You should expect to see some sort of improvement in your dog within a few days, but keep in mind that recovery from an ulceration can take up to a few weeks. The prognosis is good (as long as the underlying cause can be resolved) for stomach and intestinal ulcers that can be treated with medication. If there has been liver or kidney complications, the prognosis may be more guarded. If there are abnormal cell growth or tumors, the end result will depend upon the eradication of the masses, if possible, and the health status of your pet upon the discovery of the ulcers.
Stomach and Intestinal Ulcers Questions and Advice from Veterinary Professionals
Lucy
Cocker Spaniel
18 Months
-2 found helpful
Our 18 month old cocker spaniel "Lucy" found a bottle of Advil last night. I noticed she had it and immediately gave her some hydrogen peroxide. She vomited everything up and I found most, if not all, of the pills. She acted fine the rest of the night eating and drinking and playing as normal. She's throwing up a little bit of blood this morning. Her gums seem pink and she's acting bright and happy. How long until she's out of the woods?
After inducing vomiting, always take your pet to the vet if they get into Advil...it's life threatening!
Add a comment to Lucy's experience
Was this experience helpful?
Jack
Chihuahua
7 Years
0 found helpful
Disabled and Desparate

Adopted Jack March 2019, 7 years. He is now my emotional support dog.
My disabilities: PTSS, Panic Attacks, Anxiety, Depression.

Since initial signs of skin and eye allergies. Jack's conditioned has worsened in severity. He and I have visited all the veterinarians in this area. Have spent my savings! Have no diagnosis! Have tried multiple diets, even cooking at home. The past 2 weeks I'm so afraid I'm loosing him. I've visited each of the vets again ... I'm pawning things to pay. My symptoms of PTSS have worsened. I shake all the time. Stutter. Jack is all I have. No friends. No family. By no means does the below list all vet visits.

This is recent and below is from the beginning.
1/2/19 In pain & extremely lethargic.Believe eyes are secondary to something else. Cuz no response from Temp P or apugquil.Suspect: kidneys, liver, or digestive ulcer. Does a lot of sticking tongue out/licking his mouth. When I had horses this indicated pain.!He licks & licks me ... again I believe keeps mind off pain. Has been unable to sleep, rest or relax.Sleeping position is odd & sitting position is flat & out.
Like pain is in the rear. Hair loss Ears red Head shaking like has headache After eating anything eyes swell, ears red, skin red.

Vet 1: Sees nothing wrong. Needs teeth cleaning. Pay for blood work, exam, pain med. He is in pain. Don't know why.

Vet 2: Prescribes ulcer med, pain med, nausea med.

Animal ER: I walk into clinic informing all of my disabilities. Request at least blood work. They become upset about my behavior, ask that I leave and call the police.

Two days later Animal ER: Again I walk in informing them of my disabilities. The tech sees Jack is red all over. They refuse treatment and call police.

Jack has had another severe reaction today but has reactions after eating, it's a daily trauma. Have no one to help ... I'm syringing slippery elm, alfalfa, aloe vera, Redmond clay, hemp oil, homeopathic, sweet potato. He drinks water and I'm not seeing dark stools.

_______________________

5.9.19 Eat grassTried multiple foods, won't eatBarks all time, constantly scaredShakes all the time
Itches constantlyNot happy or playfulBlood in stoolVomiting DD til ZD arrives.

7.12.19 BenadrylCortisol dropsFluoxetine APOQUEL Cytopoint

8.5.19 Red No Blue yes Inflammatory retina disease Behind the eyes Temp P.
As last resort, visited a vet Optomologist. I lost $800. Did not receive papers on list til I called 2 weeks later. Prescribed Apiquil. Told him on 1st visit that does not work. He neglected to inform me that Jack also had urinary tract infection.

10.10.19 Trazadone 25 mg twice per day anxiety worse.

12.11.19 Toothpaste Hyperallergenuc chews Estimate for teeth clean
Pls do a blood test for lever and cbc..if possible do sonography of his stomach..if it indicates fatty lever and increased white blood cells then your dog must be having stomach ulcer...start lever tonics and ask your vet for antibiotic and antacid treatment which should be continued for a few weeks
its not helpful at all .... was hoping to find help
Add a comment to Jack's experience
Was this experience helpful?
Pirrin
Bull Terrier miniature
4 Years
0 found helpful
My dog had a knee surgery last Tuesday (8th January) everything was good until Saturday night she started vomiting, the vet prescribed her primperan to control vomiting but on Monday she pooped black tarry stools, the vet immediatly suspended the previcox NSAID, on Tuesday she poooed again black tarry stools and the vet decided to change the antibiotics. She is feeling good, with energy (considering she just had knee surgery) her Gums are ok, she has appetite. All evidence seems to indicate that the NSAID is responsible for the black tarry stools but what else can we do to solve this issue? Thank you very much
Add a comment to Pirrin's experience
Was this experience helpful?
Pirrin
Bull Terrier miniature
4 Years
0 found helpful
My dog had a knee surgery last Tuesday (8th January) everything was good until Saturday night she started vomiting, the vet prescribed her primperan to control vomiting but on Monday she pooped black tarry stools, the vet immediatly suspended the previcox NSAID, on Tuesday she poooed again black tarry stools and the vet decided to change the antibiotics. She is feeling good, with energy (considering she just had knee surgery) her Gums are ok, she has appetite. All evidence seems to indicate that the NSAID is responsible for the black tarry stools but what else can we do to solve this issue? Thank you very much
Add a comment to Pirrin's experience
Was this experience helpful?
Thor
Yorkie
6 Months
0 found helpful
Our puppy, Thor, started stargazing Saturday night. He became very stiff and looking upwards. About 15 minutes later, without any movement, he began yelping uncontrollably as though he was in excruciating pain and urinated on himself. We rushed him to the vet and he was given something to ease his pain and we were discharged. He returned home and seemed semi-normal but urinated on himself which is very unlike him, because he didn't even try to move. The vet said to return the following day (Sunday) for another checkin and bloodwork to see what was going on. The results came back showing that he was slightly anemic, his immune system was challenged, and his phosphorus levels were slightly elevated (however, the vet said that is common for puppies). We were discharged again, this time with some vet-specific food to improve his condition (bland diet).

Monday, I returned home from school and found my puppy STILL lethargic and unwell, this time accompanied by tar looking stool. This alarmed me, so I took him back to the vet and we were told that Thor had a fever of 104.6. We were transferred to the animal emergency hospital where he was hospitalized overnight and given a plasma transfusion. He seemed better this morning, but again still lethargic, urinating on himself, and has been fed a a spoonful of a digestive bland diet prescribed by the emergency doctor every two hours without pooping yet. He also got a bit warm from time to time.

We just spent over $2000 for the plasma transfusion which is something that we cannot afford again. There was no specific cause found for the ulceration, but we're hoping this comes to an end very soon.
Add a comment to Thor's experience
Was this experience helpful?
buddy
pourmarian
9 Years
0 found helpful
i had a dog like 2 days back i lost it to acute stomach ulcer which lead it to have severe blood vomiting and no intake of food very tired and was naturally upset. it was only 9 yrs old . we kept it under treatment but its condition was worsening and got fits at the last.. was there nay possibility that my dog would be beside me now.. having fun like always.
Add a comment to buddy's experience
Was this experience helpful?
Bowie
Havanese
2 Years
2 found helpful
Bowie has had stomach problems since he was a puppy. Many mornings he would wake up sick, throwing up frothy clear bile, lethargic all day, but 20 hours later be back to his normal self. Ran blood, fecal, urine tests- everything came back normal. Finally a vet suggested the obvious- change his food! I had him on an expensive grain free food, the vet suggested it was too rich for him. I switched him to Hill's sensitive stomach formula. This helped tremendously in reducing the frequency of episodes, but he would still have a "sick day" maybe once a month? This is when I began cooking a homemade, balanced diet for him- mostly consisting of beef or turkey, rice, peas, carrots, and eggs. This has worked wonders for Bowie. However, he has had a few "sick days" over the last year. Also troublesome- 2 or 3 times a month he will be hungry in the morning and be half way done with his food when he rushes away from his dish curled up in pain. Sometimes he even cries, it's the saddest thing. This only happens at breakfast time, never later in the day. But after 1-2 minutes, it passes, he stands up and finishes his food, on with the day ready to play! Yesterday, he woke up quite sick. Threw up brownish liquid with lots of blood flecks in it. As usual, he seems all better today, but I am very concerned. I listen to his tummy and can hear it turning/gurgling. I worry about ulcers, something serious, etc. I have self diagnosed it as reoccurring acute gastritis? I have never seen black sticky stools. Although I have seen a little mucous on it at times. The only thing I can think to be different is I've been giving him more salmon lately, perhaps too much fatty foods for him. My game plan now is to lower the fat content in his food. Instead of roasting the meat, boiling it. Not adding so many eggs, no additional oils, and no more salmon. I'm wondering if I should add some probiotics or enzymes to his food as well... what do you think?
My Murphy was vomiting massive amounts of blood and explosive tar poop. Took him to vet, found out he has a gastric ulcer. Immediately took him off of store bought dog food and I make his now. 50% meat, 40% veg, 10% rice. I add egg but only at the end after its done cooking. I put one egg in a Ninja, shell and all.... blend til frothy. Add that into the pot of food, stir real good. I feed Murphy 1/2c a feeding and he's done great for the past 5 months. No episodes whatsoever. Ive just recently started incorporating Rachel Ray, have heard good things. I only add about 1/4c into what he already eats. I noticed that it slows him down lol... he used to eat, rather inhale his food in like 20 seconds. He seems to be doing ok but i still keep the Pepcid on hand, just in case. Here's my recipe...
2 lbs Ground chuck, this is all i use. Ive tried turkey and chicken but this is my preference.
1 bag frozen cut green beans
1 bag frozen carrots and peas
1 zucchini,skinned and chopped into small cubes
1/2 c cauliflower rice, found in produce in refrigerated section
1/2 tsp rosemary
1/2 tsp basil
1/2 tsp oregano
All dried
2c water
3/4 c brown rice
2 tbsp oats, or fennel
Brown meat, add dry spices
If you are adding fennel seeds, put them on to boil for 12 minutes. Drain and add when you add the rice
After meat is done, add vegs
Add water and stir
Then add rice and oats/fennel
Simmer for 15 minute. Remove from heat. Add blended egg/shell. Make sure the shell is ground up fine before adding.
Stir real good. Let cool for about 1 hr. Stir occasionally. I use a 1/2c measuring cup and sandwich baggies. Makes about 14-16 meals(1 weeks worth) Roll up and seal. Place in freezer. My kids have mistaken it for dinner before lol. My Murphy loves it. Btw, Murphy is a Maltese.
I made him a new batch consisting of 50% lean meat, 25% vegetables, 25% rice or oats. Do you think this is too high in protein? I found this ratio for pancreatitis. I've eliminated fish oil/vit E supplement for the moment. I've never thought he was a fast eater, but I understand what you are saying, could be it! I'll give it a try. It's been 5 days now since the bad episode- no tummy troubles, no painful eating episodes either. So far so good. But I'll give it awhile yet to know if this really solves the problem.
Suggest you continue to lower his protein level. ( eliminate eggs also ). Also may not want to add probiotics or enzymes until you see his reaction to a lower protein diet. Too many changes too quickly makes it more difficult to determine which works best.
His painful episodes when he is halfway through eating suggests he may be eating too fast, exacerbating his problem. Try feeding him less food every 5 - 10 minutes apart to give him more time to digest the food.
Add a comment to Bowie's experience
Was this experience helpful?
Gypsy
Morkie-Poo
7 Years
0 found helpful
The night before last she spit up a brownish red mucus mess. It was dark and I thought it was blood but then I thought my mind was racing to conclusions. Yesterday when I got home from work I found a poop pile that was black and tar like droplets, nothing solid. Last night she was very lethargic and stayed in her bed; she didn't eat anything and from what I can remember didn't drink much either. At 1am she got up and wanted to go outside at which point it was this dark black tar like droplet. So when I was at work today I kept her up in bathroom (with tile) and again more droplets of Black tar like droplets. Then later on this evening she didn't quite make it outside fast enough and made a fresh mess, when wiping it up I noticed it to have some red in it. I've come to the realization that she's got a GI bleed somewhere, however money is extremely tight and my mind is racing on the expenses to go with any kind of scope. She's still just laying around, but with periodically get up and walk around with her tail up like nothing is wrong. What can do I at home to see if it's and ulcer vs. something worse?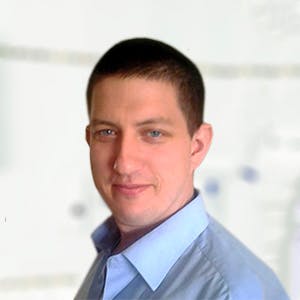 3320
Recommendations
It is possible that there is some gastrointestinal bleeding which is causing black tarry stools and the vomiting of dirty brown vomit, however it isn't just a case of diagnosing whether there is bleeding it is more important to know why it is bleeding which may include gastric ulceration, poisoning, colitis, tumours, infections among other causes. Don't try to give anything like Pepto Bismol (bismuth subsalicylate) turns the faeces black and tarry as a side effect so it is impossible to see if the black tarry stool is from digested blood or digested Pepto Bismol; (if Gypsy isn't on any other medications) over the counter medications like famotidine (0.25mg/lb thirty minutes before food twice per day) may help and feeding small regular portions of a bland diet of boiled chicken and rice may help too. However, if there is no improvement or Gypsy's gums are pale you should visit a Veterinarian regardless of cost. Regards Dr Callum Turner DVM www.msdvetmanual.com/digestive-system/diseases-of-the-stomach-and-intestines-in-small-animals/gastrointestinal-ulcers-in-small-animals
Add a comment to Gypsy's experience
Was this experience helpful?
fluffy
spits
1 Month
0 found helpful
i hav a female puppy ... nd she have no blood in her body ... suggest me any solution . how can i recover her from this before she die coz of unabsence of blood in her body .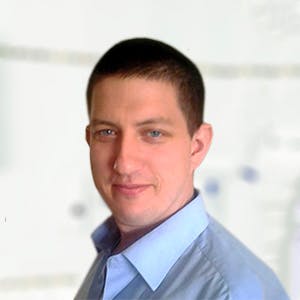 3320
Recommendations
If Fluffy has a low red blood cell count (anaemia), the treatment would depend on the underlying cause for the low count; causes may include infections, parasites, poisoning, immune-mediated conditions among other causes. There is no single correct treatment, it depends on the primary cause, your Veterinarian should check Fluffy to make a diagnosis. Regards Dr Callum Turner DVM
Add a comment to fluffy's experience
Was this experience helpful?
Louie
Corgi English Bull
3 Years
0 found helpful
Has Symptoms
Undigested Food In Recent Vomit
Currently Not Passing Stool
On a Friday after the vet closed, Louie my 27lb dog had consumed an 8mg Buprenorphine/ 2mg Naloxone sublingual film strip from the table when I was halfway to the kitchen. I called the emergency line for my Vet and they told me to induce vomiting with Hydrogen Peroxide, however, they never told me what dosage to give him. I raced to the store, came home, and in a panic, I administered the HP to Louie. He kept holding the vomit down so I continued to administer more and more and more until he finally vomited. This was the biggest mistake I could have made. After a shower, he went downstairs and lost his stool on the stairs. Then again at the bottom of the stairs. Then later he started to feel the effects of the medication. He continued to be lethargic, vomited blood, and had tarry runny stools. The whole time he has been fine with drinking fair amounts of water and urinating regularly. He continued like this only getting slightly better. On Monday we went to the vet, he agreed with what I thought was gastric ulcers caused by the Hydrogen Peroxide. He prescribed meds and Louie has very slowly got better throughout the week. It took until Wednesday (the 3rd day of meds) for him to finally turn the corner, wag his tail happily, go for a little walk without coaxing, and look excited about food. He still is perfectly fine drinking fair amounts of water and urinating. Every once in awhile he vomits again and it looks like the food he did have is undigested, he has not yet passed any stools and he passes terrible gas. Is the undigested food from the meds? Could he have an inflammatory obstruction caused by the excessive HP? Do the water intake and good urination mean if he did have an obstruction it might be in the bowls and not the stomach? Do any of those meds need to be taken with food? Are there any OTC medications that might be better? Thank you for your time and consideration answering my questions!!

Wishing you all the best,
Louie and Owners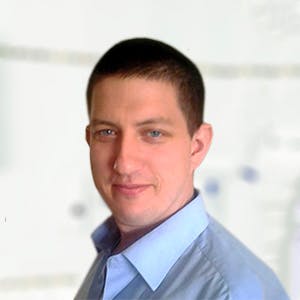 3320
Recommendations
Gastric ulceration is a common issue with excessive hydrogen peroxide administration, most dogs will do well with either omeprazole, famotidine or similar over the counter medications; I don't know about relationship with intestinal obstruction after excessive hydrogen peroxide. You should continue with the current course of treatment and encourage Louie to eat small regular meals, if there is no improvement you should visit your Veterinarian for a follow up examination. Regards Dr Callum Turner DVM
Add a comment to Louie's experience
Was this experience helpful?
Bella
French Bulldog
9 Years
0 found helpful
Our 9 year old Frenchie has been seen several times since we brought a new puppy into our home. Her symptoms began with red blood in her stool. A decal check was done immediately, and again a week later just to make sure the puppy didn't bring something home. She was put on a bland diet by the vet at that time. Then she began vomiting in the middle of the night. We were then told to continue with the diet and add Pepcid AC. The vomiting cleared up, but then the bloody stool began again. We were then told to stop the Pepcid as long as she wasn't vomiting, and give her Immodium AD. A full blood panel was done at the end of May and we were told there were no red flags whatsoever. Now that the vomiting has subsided, she won't eat. We have tried every trick in the book. She was eating things she could lick, avoiding solids, but she's stopped being interested in any food at all. We have also paid to have two different sets of X-rays done, only to have no results. This weekend she vomited in the middle of the day (a first) and there were small clots of blood. Yesterday she began displaying black, tarry stool. She has gone from 23 pounds to 16 pounds since this all began in April. At this point we have spent about $1000 and have gotten zero answers. We feel like we are literally watching our baby wither away in front of our eyes.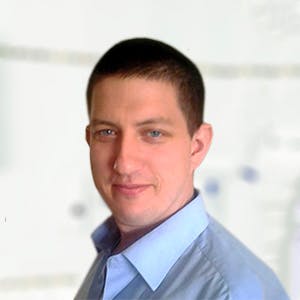 3320
Recommendations
Vomiting blood clots and the presence of black tarry stool is an indicator of gastric ulceration; if all these symptoms started when you introduced the puppy to your home it may be an idea to see if there is any improvement if you send the puppy to stay with a family member or friend (or a kennel if needs must) to see if there is any improvement in Bella's symptoms since it may be stress related. Regards Dr Callum Turner DVM
Add a comment to Bella's experience
Was this experience helpful?
Bailey
Havanese
11 Years
0 found helpful
Hi my dog Bailey has been not doing the best for a while now, about 2 months ago she had an episode of old dog vestibular disease and never fully recovered from it. But recently she has gotten worse, she has not motivation and spend most of the day sleeping, will no longer eat hard food, black tarry stool, and has a fever. We took her to the vet for some tests and her blood tests came back with high proteins and red blood cells. That vet couldn't tell us anything on the spot other than that it might be an ulcer, so I was just wondering if their was anything that jumped out on your mind that could help. Thanks! (she is on antibiotics and anti-nausea at the moment)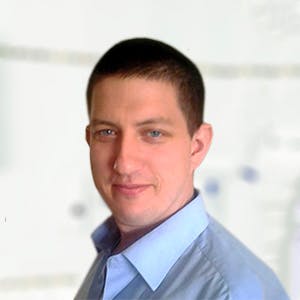 3320
Recommendations
There are many different possibilities that need to be narrowed down including gastrointestinal ulceration (fits well with the symptoms), dehydration (everything increases relatively but albumin globulin ratio will remain normal), infections, inflammation, some cancers among other causes. See how the prescribed treatment goes and return to your Veterinarian if there is no improvement. Regards Dr Callum Turner DVM
Add a comment to Bailey's experience
Was this experience helpful?
Dbo
American/English bulldog
9 Years
0 found helpful
My dog hasn't been acting himself for the past month . The first time he started acting different was when I picked him up from the groomers he didn't even want to walk. When we got home he laid in the same spot for hours. After two days and a trip to the vet he was back to himself then about a week or two later he started walking slower, still eats and drinks, his poop is less and dark cooper color almost a blackish red . We thought he might be bloated his stomach gets hard. One day it seemed larger, but then it went back to normal. We just started feeding him boiled chicken and plain rice. I've been reading about ulcers thought maybe he might have one?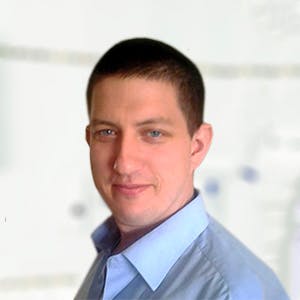 3320
Recommendations
Generally in cases of gastrointestinal ulceration the faeces are black and tarry due to the blood being digested; any fresh blood may be caused by infections, parasites, tumours, poisoning or another cause. A bland diet of chicken and rice may help especially as you monitor for improvement, but if there is no improvement you should visit your Veterinarian. Regards Dr Callum Turner DVM
Add a comment to Dbo's experience
Was this experience helpful?
Cole
Chow Chow
11 Years
0 found helpful
My 11 yr old chow started with what we thought was bloat. After he ate, his side became very hard. He also would yip in pain.With out food for half a day, was back to normal.
We took him in to have ex-rays,ultra sound and blood work. the only thing the vet seen was a fuzzy image on the end of his gull bladder. Told us he did not have an answer.His stool was black and hard for about a week.We have him on Gastro food and boiled chicken.His stool now is very little but normal.
After he eat his stomach again is hard and he is in pain and very slouched stance for hrs. We've been giving him gas-X, which I think help somewhat.We can't get in to see a specialist for another week. Was wondering if this could be an ulcer or a form of stomach cancer. He has been eating half his normal meal,now 1/2 a cup and drinking some.He Has had this for 3 weeks now. Some days after eating just stands and shivers. Any thoughts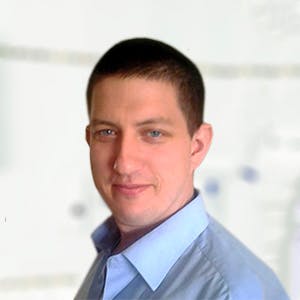 3320
Recommendations
It is difficult to say what is causing this issue with Cole, the fuzziness on the gall bladder may be something or nothing; I would have taken another x-ray or done an ultrasound to get a better image. Black faeces can be an indicator of bleeding in the upper gastrointestinal tract which may be caused by ulcers, cancer, poisoning among other causes. I cannot say with any certainty what the cause is, but the Specialist will go over everything with you. Regards Dr Callum Turner DVM
Add a comment to Cole's experience
Was this experience helpful?
Finn
schnauzer
Five Years
0 found helpful
When I took my dog for a walk today, his poop was dark black and loose. Other than that, he acts completely fine and eating/drinking normal. Not sure what to do.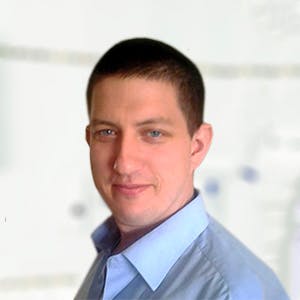 3320
Recommendations
Dark black stool may be an indicator of digested blood which may be due to an upper gastrointestinal tract bleed or the consumption of raw blood (think raw diet); if Finn is otherwise in good spirits keep an on him for the time being but you should visit your Veterinarian if the dark stool continues since this may be an indicator for ulcers, tumours, other bleeds among other conditions. Regards Dr Callum Turner DVM
My dog is 1 yr old . He fell down from terrace i.e 15 feet down . He got fractured and doctors diagnose that he has liver infection . He vomits dark in colulour and stools aee also black . Can anyone suggest what is going with my pet
Add a comment to Finn's experience
Was this experience helpful?
Louie
Pit bull
7 Years
0 found helpful
Considering trying the Royal CANIN gastrointestinal food for my guy who we think has stomach ulcers, I say we think because he is vet aggressive so we have been treating it as such. Overall he is doing somewhat better after being on Famotidine over a month and just finished the carafate treatment but now he's throwing up again and not really wanting food. I can't help but think food is related. He's in Pinnacle duck and sweet potato wet and dry limited ingredient. Sometimes he is starving and wanting food and other days he looks miserable and zero interest even if I mix it with rice. I just don't know what the next step is. My vet won't see him unless he is sedated.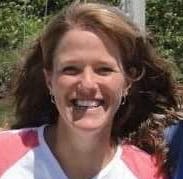 Dr. Michele King, DVM
Dr. Michele King DVM
1611
Recommendations
Thank you for your email. Without seeing him, or knowing more about his health status, I can't comment on treatment for him. Lab work and an abdominal ultrasound may be in order to try and determine the cause of his GI issues, If he needs to be sedated to be examined, that may be something that needs to happen in order to pinpoint the right diagnosis and treatment for him.
Add a comment to Louie's experience
Was this experience helpful?
Lucky
Labrador Retriever
13 years
1 found helpful
My 13 yo lab was diagnosed with stomach ulcerations last night. He started in meds this morning (Sucralfate 1g every 8 hrs and Omeprozole every 12 hrs). He ate breakfast and lunch and kept it down. His gums seemed pinker than last night too. Now he won't eat or drink anything at all - since 2 this afternoon (it's now 11:00) and pretty lethargic. He had a bowel movement this morning and has urinated 3 times. His gums are very light pink now. Am I overreacting and need to let the medication start working or should I call the doctor in the AM if he still won't eat or drink? Thank you.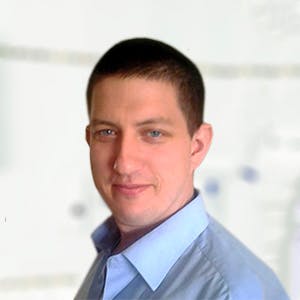 3320
Recommendations
If Lucky doesn't start eating anytime soon like in the morning, I would contact your Veterinarian to determine whether based on what they know from examining Lucky do you need to bring him in. Sometimes a loss of appetite may be just due to pain or discomfort in the stomach or elsewhere or due to something more serious; without seeing Lucky I cannot say. Regards Dr Callum Turner DVM
Add a comment to Lucky's experience
Was this experience helpful?
June
Mini Poodle
9 Years
0 found helpful
My dog June (poodle, chihuahua-rat terrier mix, 9 yrs old) has gastrointestinal issues. On occasion, she vomits, hours after her meal, usually I'll wake up to vomit on the floor. Once there was small blood clots present in her vomit. Her stool changes consistency. It will start out solid and then finish as diarrhea. Sometimes very dark and tarry. She burps and spits up in her mouth too. Sometimes she turns her nose up at her food and will beg me to let her outside only to go eat grass. She also has foul breath that fluctuates in odor. When she is feeling more poorly than usual her breath is very bad. A vet tech suggested that I give her Famotadine (over the counter anti acid) but it doesn't seem to do anything...She has endured a lot of emotional stress in her life but we have since left that environment. We go for long walks and hiking trips almost everyday and her diet is consistent, with no human food or treats (except for mini milk bones). Anyway I am worried for her. Any thoughts would be greatly appreciated, thanks.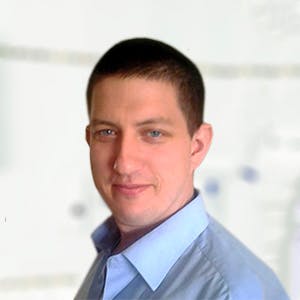 3320
Recommendations
Issues like this can be difficult to control, you should look into continuing the famotidine at a dosage of 0.25mg/lb twice per day around thirty minutes before food and feeding a bland diet four times per day at even intervals to try to keep the stomach from being empty. Without examining June, I cannot give you much more advice than that; other acid reducers may help, but should only be considered for a short term solution, you should be looking into an underlying cause with your Veterinarian. Regards Dr Callum Turner DVM
My dog got into a bowl of cherry pits and I wasn't sure if she ate any. I gave her two doses of hydrogen peroxide, but she never threw up. She doesn't have red gums or other signs of cherry poisoning but did throw up pink foam with some tiny, bright red blood clots in it. The peroxide must have caused an ulcer? How many days would a vet recommend treating her with fomotodine?
Add a comment to June's experience
Was this experience helpful?
Jess
Australian Shepherd
14 Years
0 found helpful
My 14.5 yr old Aussie is being treated for stomach ulcer (proposed & sucralfate). She also has masses on her liver, spleen & kidney...and has chronic pancreatitis. Probably due to liver disease & pancreatitis, she has lost A LOT of weight & muscle mass & is getting very weak. Is it safe to give digestive enzymes to help her process her food while she has a stomach ulcer? Is so, would veggie based be a safer option than animal?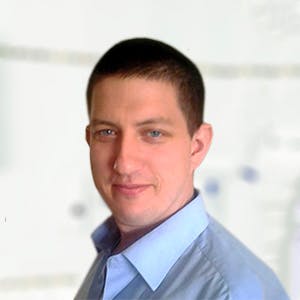 3320
Recommendations
You should discuss this with your Veterinarian as Jess is currently under their duty of care; whilst there should be not real issues giving digestive enzymes I would recommend you check in with your Veterinarian first, a phone call is usually sufficient if you've recently had an examination. Regards Dr Callum Turner DVM
Add a comment to Jess's experience
Was this experience helpful?
russell
Labrador Retriever
2 Years
0 found helpful
I have a 2yr old lab that has had soft stool for most of his life, we have treated for Champlobacter sp? changed foods several times, discovered he has a minor B12 deficency, did an ultrasound and he has some thickening of the lower intestine, had him tested for allergies to which he has enviromental allergies to dust, mold, and dandelion. He is currently on shots for his allergies, probiotics, B12 shots and predisone. So far nothing has really changed much still has soft stool(mud) but has not been watery since the prednisone. Dog drinks a lot of water, has never been itchy, has a great coat, and is otherwise healty. I just feel like the vet is missing something.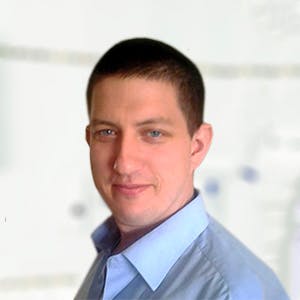 3320
Recommendations
Without examining Russell I cannot say or begin to start to diagnose a complex issue like this, however you should look into conditions like exocrine pancreatic insufficiency which may result in similar symptoms to which Russell is presenting. Regards Dr Callum Turner DVM https://wagwalking.com/condition/exocrine-pancreatic-insufficiency www.msdvetmanual.com/digestive-system/the-exocrine-pancreas/exocrine-pancreatic-insufficiency-in-small-animals
Add a comment to russell's experience
Was this experience helpful?
Vega
Pit bull
1 Year
0 found helpful
It's Saturday night now and I'm wondering if I need to find an emergency room or if there is something I can do to help her until Monday morning. Should I try to feed her pumpkin? Is there anything I should be giving her?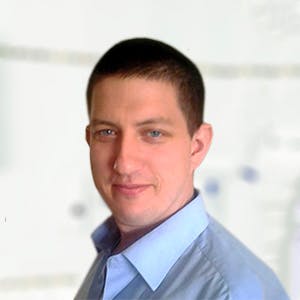 3320
Recommendations
The main question here is why is Vega presenting with these symptoms? Gastric ulcers, poisoning, foreign objects, internal diseases among other causes may lead to the symptoms being presented with. You should try to keep Vega hydrated and feed small portions of boiled chicken and rice; however, if she is in a bad condition you should visit an Emergency Veterinarian since perforations can be fatal. Regards Dr Callum Turner DVM
My Minnie has been having blood clot coming from her mouth. My vet said she might have a bleeding ulcer. He gave me meds but what can I feed her that will help. Also will this go away or do I not have much time left with her.....
Add a comment to Vega's experience
Was this experience helpful?
Hugo
Mutt
6 Months
0 found helpful
My dog has a history of stomach ulcers. He is now having episodes every day as frequently as three times a day. He is frantic, licking the carpet, eating grass and dirt in an attempt to coat his stomach. The other day i caught him tearing off a piece of a plastic wrapper and eating it. It's at the point where i am afraid to leave him unattended. He also does not like to use the potty in the backyard and usually has to be walked to go number 2. We have had him on acid reducers on and off for months, changed his diet several times, and no longer give him any treats or occasional table scraps. Sometimes the pills work and sometimes they don't.
Since we cannot afford to take him to the vet and pay thousands of dollars in tests we have decided after doing some research to put him on a active regimen of Sucralfate and Omeprazole. My question is what is the best schedule for these two medications and should i change his feeding times to correlate? I read online that you must give a dog with active ulcers Sucralfate 4 times a day to provide adequate protection to the ulcer?
So would a good daily routine be...
Sucralfate once in the a.m., following breakfast and Omeprazole 2 hrs later
Sucralfate around 11/noon & again at 5pm
following dinner and Omeprazole 2 hrs later
Sucralfate once more before bedtime.

Also, are there any other medication you would suggest?

Thank you for any assistance you can provide.

Desiree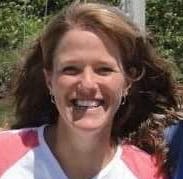 Dr. Michele King, DVM
Dr. Michele King DVM
1611
Recommendations
Thank you for your email. It is unusual for such a young dog to be having so many stomach problems. Without examining Hugo and knowing more about his health status, I can't recommend any medications for him. You can either call or visit your veterinarian and get their advice on the Omeprazole/Sucralfate combination without spending 1000's of dollars - let them know that financially, that isn't an option, and that you would like to try medical therapy. They will understand, and will be able to guide you in the use of those medications, if they are appropriate. I hope that things improve for Hugo.
My 14 years old jack russel terrier had started vomiting almost daily a few weeks ago. He had hardly any appetite. He was reluctant to go for walk. Vet said his white blood cell and liver enzyme high after blood test and prescribed amoxicillin. He vomited twice after taking amoxicillin. So I stopped giving it. His vomit was light brown. So I started giving him famotidine one hour before his meal 2 days ago. His vomit has stopped and he started eating and being active again. Could the liver enzyme high a result of stomach ulcer? how long can I continue giving famotidine to him?
Add a comment to Hugo's experience
Was this experience helpful?
Dulcie
Pointer
6 Years
1 found helpful
My dog is having restless episodes, eating grass and licking the carpet. I figured she was nauseous. Her mouth was quite damp with saliva for her. The vet gave us Sucralfate and Pepcid AC as well as Cerenia. I used the Cerenia as instructed (once every 24 hours) for two days. I stopped that and kept with the Sucralfate and Pepcid AC - she also had a total diet change which has helped. She seems to have improved but still has an episode of restlessness, eating grass and licking the carpet approximately once every 6-7 days. Last week I resorted to giving her one of the Cerenia pills (she was calm and not eating grass within an hour or so of having the pill). She is having a minor episode tonight - some eating grass but is a bit quieter and not so frantic - was thinking of just giving her pepcid AC and seeing if that would help. I wonder if she gets an Endoscopy and is diagnosed with Ulcers, will the very drugs she is on be prescribed or others? She has never vomited in these episodes and is very interested in eating. Her stools seem okay too. SO it's not an emergency but she is definitely uncomfortable. I want to keep this from becoming worse. She had a geriatric panel and all values were normal. Do I keep on with what I'm doing - controlling her diet and giving the meds as needed or do I go ahead with an endoscopy etc - it has been priced at over $800 in my area and I will spend it if I have to but not sure if that is the right route for her?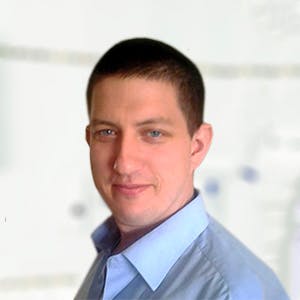 3320
Recommendations
If gastric ulcers are diagnosed, then the treatment is pretty much the same with Pepcid (famotidine) (or other H2-receptor blockers - Pepcid seems to be best), sucralfate (or other cytoprotective medications) or proton pump inhibitors (omeprazole etc…) may be used. Moving over to a bland diet for a week may help and continue with the current treatment plan to see if there is any improvement in symptoms; when symptoms improve slowly wean across to the new food, discuss with your Veterinarian. Regards Dr Callum Turner DVM www.msdvetmanual.com/digestive-system/diseases-of-the-stomach-and-intestines-in-small-animals/gastrointestinal-ulcers-in-small-animals
Add a comment to Dulcie's experience
Was this experience helpful?
Bailey
beagl
7 Years
0 found helpful
Has Symptoms
wont eat due to regergetating
My 7 year old Beagle was taken to the hospital
on Sat. crying in pain in the abdomen when touched. They did lab work,ultrasound. xrays, all are normal. He was put on a pain drip with other solutions. As of this am, he is not eating but regurgitating. He seems much better since Sat, but not eating. The vet is starting treatment today for an ulcer. I'm concerned about his not eating. they are taking him off the pain drip and switching to oral.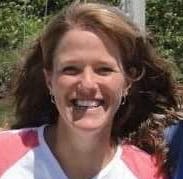 Dr. Michele King, DVM
Dr. Michele King DVM
1611
Recommendations
Thank you for your email. Without knowing more details or being able to examine Bailey, I have a hard time commenting on what is going on with him. Since he is at the veterinary hospital, it would be a good idea to talk to the veterinarian taking care of him if you have other questions about how he is doing and what they expect with treatment. I hope that he does well.
Add a comment to Bailey's experience
Was this experience helpful?
Murphy Brown
Mutt
1 Year
0 found helpful
My 1.5 year old rescue (Border Terrier/Tibetan Terrier mutt) has been getting sick consistently since we got her a few months ago. In the middle of the night, she'll vomit, and then her stomach makes extremely loud gurgling sounds for the next 6+ hours. During this time, she is lethargic and refuses food and water. Once she recovers enough to take food, we feed her small portions, but the process starts all over again. Her blood work is perfect, her parasites are gone, and she has only had diahhrea twice (with a bit of blood). A former X-ray showed huge pockets of air trapped in her intestine. Thinking it was a food intolerance, we've tried chicken and rice, percription I/D, and homemade white fish with sweet potato, but the results are always the same. We've eliminated everything -- treats, trash from sidewalks, bones, toys, you name it -- so thinking the problem is internal. She's been on anti-nausea pills that help her regain her appetite a bit, and antacids that don't seem to be doing much. We are at our wits end and need some advice. She has lost a frightening amount of weight. Please help.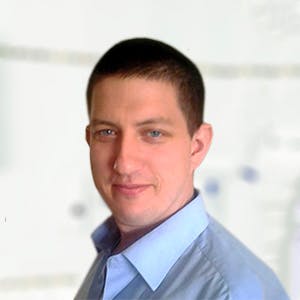 3320
Recommendations
It is difficult to determine a cause for the symptoms you are describing when other causes have been ruled out already; you should look into giving Murphy Brown some digestive enzymes (or a few chunks of raw pancreas) to see if they help with digestion and gaining weight. If this doesn't help, I would suggest visiting a Specialist to get a thorough examine to determine an underlying cause. Regards Dr Callum Turner DVM
please see my above comment on EPI. this is how we saved our girl. hope it helps you.
we had the exact same thing happen w our 3 yr old chinese crested dog. she had chronic diarrhea sometimes w blood. occasional vomit. she lost a lot of weight but was always hungry. no one knew what to do for her or how to get her better. I researched EPI. I asked if I could give her the protocol for epi. which includes pancreatic enzyme powder, switched diet to low fiber and protein and give b12 injections weekly. after a couple weeks of this treatment her diarrhea is under control! no more vomiting. we fed her double the amount of food 3 x day. she gained her 4 lbs back pretty quickly. she was 12 lbs and got down to 8. it was very scary. please see enzyme dianne's site. she has tons of info on epi and sells the enzymes cheaper than the vet. I hope this helps. none of our vets knew about epi. we have to be our dogs health advocate bc no one else will. good luck to all.
Murphy,

We have been going through the EXACT same thing with our Italian Greyhound for the last 3 years. He gets up in the middle of the night and vomits. A lot of the time its bright red blood and then follows either bright red diarrhea or black diarrhea. We have had an endoscope done, tons of blood work, seen specialists and no one seems to know why this happens. He is losing so much weight and for 3 years all we are doing is treating the symptoms with a ton of medications.
Add a comment to Murphy Brown's experience
Was this experience helpful?
C
Havanese
13 Years
0 found helpful
I have a dog 15 lbs havanee age 13 yrs old, health baby. I gave him a 1/2 tablet of alevee for pain on Sunday night and the other half on Monday morning. I saw he vomited on Sunday night it was brownish (not sure if it was blood) 2x, and then 2x on Monday. He is now at the vet. They took blook work and that was ok, they said his stomach hurt (but when he was with me he didnt show signs of his stomach hurting and he looks sad. (Oh course he going to be sad he in a cage by himself.) So the vet wanted to keep him overnight or 2 nights to make sure his intestine doesn't have a hole and he doesn't have kidney failure. He has good sprites, alert, but he was I guess the best way is to describe he was doing alot like in yoga the cat stretches. He ate a hamburger with white rice 80% more rice. Now the vet called this morning and said he hasn't vomited but then again they haven't feed him. The last time he ate was 7pm last night and they gave him meds and fluids they are going to do an exam and talk to his night Dr. Do you think it would be safe for me to take him home today and give him his meds or should I let him stay and extra day. Please advise me.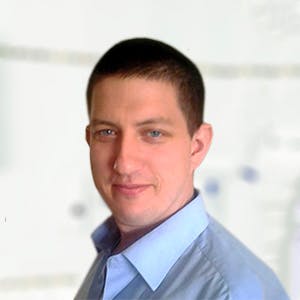 3320
Recommendations
Aleve (naproxen) has a very narrow therapeutic margin and most commonly causes the symptoms which you have described and in severe cases leads to acute kidney failure and death. Without examining C and seeing his blood results, I cannot say whether or not he can go home; your Veterinarian will guide you on C's recovery and will say if they feel the worst is over or not. Regards Dr Callum Turner DVM www.petpoisonhelpline.com/poison/naproxen/
Add a comment to C's experience
Was this experience helpful?
Rosco
Basset hound mix short hairsheep dog
13 Years
1 found helpful
Has Symptoms
Weightloss,constanthunger,colorstool
Why is Rosco staying so skinny,I've treated him for worms,but I don't think this is the problem.He is active&happy but acts like he is starving all the time.He poops a lot and sometimes it's black and hard and sometimes it's regular brown color,sometimes it is a dark bloody mucus.Can you please help?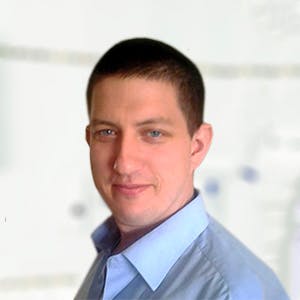 3320
Recommendations
There are various reasons for a dog to be skinny which may include parasites (protozoa - not worms), other infections, malabsorption syndromes, poor food quality, hormonal conditions, liver disease, pancreatic disorders and the list continues; the black faeces and the bloody faeces are concerning and indicate a bleed in the gastrointestinal tract. This would be a case of visiting your Veterinarian for another examination to determine an underlying cause as treatment is different for the different causes. Regards Dr Callum Turner DVM
Thank you Dr Callum Turner I appreciate you taking the time to help with my question.I will get him to the vet.asap.Thank you again
Add a comment to Rosco's experience
Was this experience helpful?
Simba
Pekinese
11 Years
0 found helpful
My dog has had stomach gurgling for about a year it goes on and off sometimes every 4 weeks, or 4-6 weeks, he is 11 years old, and he has a low thyroid problem that we just discovered. The normal thyroid number is 18 and his one tested 9 so he is now on Levothyroxine one tablet in the morning and one at night, to sooth his gurgling issue, the vet gives him 16mg cernia tablet and the gurgling stops.

We did an ultrasound for him and he has a thickened duodenum, and gallstones (needs to be removed), all other abdominal ultrasound scans are normal (liver, kidney, pancreas) the GI has normal thickness except for the thickened duodenum, blood tests are normal, we did a few blood tests, full blood count, stool test, all is normal, he doesn't have diarrhea and he doesn't throw up his food. The only thing that showed up in his blood test is the hypothyroid is low

The gurgling issue starts either by hearing the gurgling or he vomits foam/yellow bile or foam mixed together then the gurgling starts, we give him cerina and he recovers within a day, this has been going on for a year now,

Things that set the gurgling off is treats, sometimes cheese as he loves cheese and this is how we hide his hypothyroid meds, we have been trying to eliminate foods that starts these gurgling but Im getting worried now after seeing the ultrasound report and would like an opinion on his case, what does this thickened duodenum mean with the above symptoms hes been showing, should I be worried?

We just started him on food recommended by the vet, he eats cooked chicken we boil at home alone with this dog biscuits supplied by the vet.

We have been trying to eliminate foods that hurt him and he's been eating chicken all his life.

I cant find anything online to give me an indication of his symptoms and its not very straight forward and I don't know where to look and who to ask so any advice is much appreciated,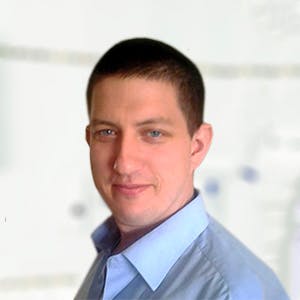 3320
Recommendations
I noticed you posted this question twice on two different pages, but all questions on this site come through to me. There are many issues which may affect the duodenum, stomach or remainder of the gastrointestinal tract; food sensitivity, allergies, foreign objects, infection, cancer, medication side effects among many other issues. You should stop feeding the treats and cheese and should find an alternative method of giving Simba his medication (may include the simple push tablet to the back of the throat until he swallows method); eliminating the treats and other foods which cause the gurgling will stop the vomiting, I know it is nice to give treats to your loved one but they are not doing any favours for him in the long term. I cannot think about anything related to the thyroid issues which may be having an effect here. Regards Dr Callum Turner DVM https://wagwalking.com/condition/stomach-and-intestinal-inflammation
Add a comment to Simba's experience
Was this experience helpful?
thunder
German Shepherd
11 Years
0 found helpful
ok so my dog was taking this pain medicine and has become sick I took him to the emergency care where they have him on a feeding tube plus an iv and they are telling me he could have an ulcer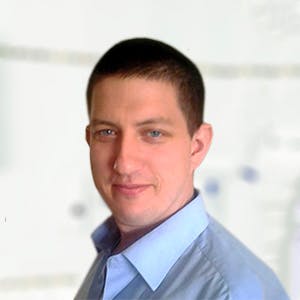 3320
Recommendations
Some NSAIDs may cause gastrointestinal ulceration especially when used long term, a diagnosis of gastric ulcers would be based on history (NSAID treatment) and symptoms (other tests may be used). Without examining Thunder, I cannot give you any specifics. Regards Dr Callum Turner DVM
Add a comment to thunder's experience
Was this experience helpful?
Bryce
Golden Retreiver
11.5
1 found helpful
11 yo golden retriever being treated for brain tumor, on 40 mg prednisone for 3.5 months now and stable. Appetite has decreased over past 2 days and last night vomited food and large amount of blood.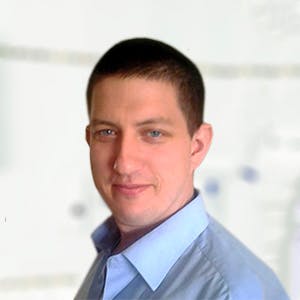 3320
Recommendations
Vomiting of large amounts of blood is concerning and you should visit an Emergency Veterinarian to have Bryce checked over; vomiting blood isn't a side effect of the medication so there may be something else going on with Bryce which should be checked out. Infections, ulcers, tumours, foreign objects, poisoning among other causes may cause vomiting of blood; I strongly recommend you visit a Veterinarian as soon as possible. Regards Dr Callum Turner DVM
Thank you. I know that long term use of higher doses of prednisone can cause stomach ulceration, so am thinking that may be what's happening.
Add a comment to Bryce's experience
Was this experience helpful?
Mickey
Pomeranian
11years
1 found helpful
Has Symptoms
Blood In Stool and vomits cough
My dog has been vomiting from the last two days and blood can be seen in his stools. Vet has given him glucose and advised us not to feed him for a day. What could be the reason for his sudden ill health and what should we do now?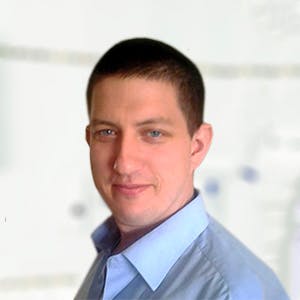 3320
Recommendations
There are various causes for the symptoms you are describing which may include infection, parasites, colitis, pancreatitis, poisoning, foreign objects as well as gastrointestinal ulceration (usually secondary to another condition). Your Veterinarian would want you to withhold food to sort of 'reset' the gastrointestinal tract and then to reintroduce food using a bland diet. Regards Dr Callum Turner DVM
Add a comment to Mickey's experience
Was this experience helpful?
Darwin
Yellow Lab
5 Years
0 found helpful
My 5 year old yellow lab, Darwin, had ACL surgery one week ago and was prescribed Meloxicam as an anti-inflammatory and pain reliever. 5 days later he was diagnosed with septic peritonitis and went into emergency surgery. An hour into surgery the vet called and explained that there were ulcers and perforations found that were too close to vital stomach ducts to remove all of the ulceration. The only option, besides putting him down, was to remove as much of the ulceration as possible and hope that he recovers on his own and with the help of meds. I have searched far and wide for success stories related to not being able to remove all of the ulceration, and haven't found anything. I don't want to have false hope if it is unlikely that he will have a successful recovery. It is extremely difficult not to get our hopes up when yesterday (one day post surgery), he looked so good. The doctor explained that they flushed his abdomen of infected fluid and that is likely the cause for him looking well. Darwin is my 9 year old daughter's dog, and is the love of her life. My fear is that she will go through this emotional roller coaster of extreme lows (bringing him in for surgery) to false highs (no tears while visiting him yesterday, as he appeared "normal"), only to have to realize that he is still dying.

I guess I'm looking for past experience with this so that I know that there either is or isn't hope. Also, can the ulcers have come on that suddenly due to the Meloxicam, or were they likely present well before? I spoke of my concern for my daughter, but as a 40 year old man, I'm failing to cope with this as well. Any insight you can provide is much appreciated.

Many thanks,

Ben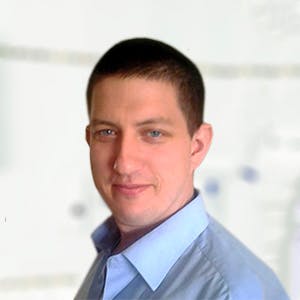 3320
Recommendations
Stomach ulcers are not uncommon in dogs and some dogs have chronic problems which may be asymptomatic; meloxicam may cause gastrointestinal ulceration as well as exasperating old ulcers as well. I understand your position and you are wishing to prepare your daughter for as little heartache as possible but there are many variables and the prognosis is overall guarded from your description; I haven't examined Darwin so I cannot give you a full professional opinion, but I would start positioning Darwin's condition to her in a way that she is aware of the severity of his condition. Regards Dr Callum Turner DVM
www.fda.gov/downloads/animalveterinary/products/approvedanimaldrugproducts/druglabels/ucm050397.pdf
Add a comment to Darwin's experience
Was this experience helpful?
Jacky
Bommerian
10 Months
0 found helpful
My 9 months old dog is continuously vomiting with diarrhea in last week and I have visited for a treatment they put 2 injection per day upto 3 days..now he is better..but not at all eating anything...only drinking lot of water...My dad gave small amount of milk today..Again diarrhea started with blood..Really worring..please advice..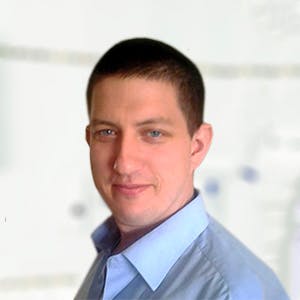 3320
Recommendations
Giving milk to dogs is always a 50:50 as it causes gastric upset in many dogs and may just cause vomiting and diarrhoea in dogs with an empty stomach. If you are trying to get Jacky to eat, it would be best to try with boiled chicken and rice which wouldn't irritate the stomach; but if the diarrhoea with blood has started again it would be best to visit your Veterinarian again to be on the safe side. Regards Dr Callum Turner DVM
Add a comment to Jacky's experience
Was this experience helpful?
Emma Jean
Mixed
13 Years
2 found helpful
Has Symptoms
Vomiting blood and bloody stool
My female dog had since day one and now 13 1/2 passed away sudapril Saturday April 15 2017 . She started throwing up Friday evening and later had diarrhea. She got sick quite bit through the night and was very restless....Saturday morning she was still puking but not much. bit the next time went outside it was full of blood. she came back inside and I started making calls... no one would see her without 500 down..She was laying down in the kitchen looking at me like she was just somewhere else...I made her some rice which she never touched... It wasn't long before she headed out again... This time I could sees it from the house her still was total blood...I freaked..... After driving around for an hour and half trying to reach a vet that would see her took her to an Er clinic and she wasn't rushed in at all... Took so looking to get her seen that she threw up blood in waiting area... Bad odor... so once they got her back they did a blood test and found she was very dehydrated...I couldn't afford leave over night but the vet said plan b was to inject saline under the skin..shot of antibiotics and some of this metromycin or whatever it's called. The vet was fairly certain it was HGE as she had been testing many dogs with this and the cause is unknown... if she was not better by morn she would need to be seen again for more testing and look at her liver and possible ulcer... an hour after we're home she was very restless and had another still that was extremely fowl and much of it... She was laying there after it was cleaned up and not more than 10 min later checked her and her mouth was wide open and her head did 2 jerks and I looked and she had hemorrhaged to death....OMG... I'm so lost and confused.... my sis says it was prob a bleeding ulcer and i can't help but think I stressed her to death because of all the craziness have been through..... What happened to Emma jean...it was so sudden....im sick sick sick over this...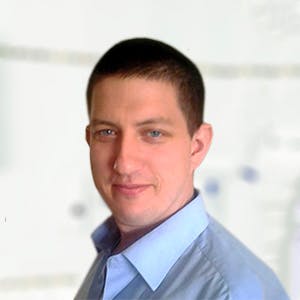 3320
Recommendations
Condolences on your loss, it is traumatic when you lose a loved one but even more when the circumstances are like this. It does sound like Emma Jean had hemorrhagic gastroenteritis or a severe poisoning event. As your Veterinarian mentioned, the etiology of hemorrhagic gastroenteritis is unknown but is suspected to be linked to an infection with Clostridium perfringens. Other possible causes may have been severe liver or kidney failure, hormonal conditions, poisoning (as I already mentioned), tumours or gastrointestinal ulceration. I cannot say the cause of Emma Jean's death, a necropsy would be able to give you more answers. Regards Dr Callum Turner DVM
Thank you so much for spending time trying to read my sorry... it means alot to me just wish Ii of had shine short of notice so I could of sight your advice sooner and maybe between able to save her... it doesn't take the pain Ii from losing my best friend/child. I'm traumatized by it all there no doubt.... and just like that my baby girl is gone!!!! There are 4 other dogs at my sister's and they all are ok and don't believe it was poisoning...i just hate that i didn't notice any signs of this.... I'm so sorry Emma Jean... your mommy loves you and you will ALWAYS be the bestest puppy in the whole wide world!!! RIP. 11/27/2004-04/15/2017....😪😥
I am so sorry for the loss of Emma Jean may she rest in ☮️
Add a comment to Emma Jean's experience
Was this experience helpful?
Roxford
Toy Poodle
8 Years
1 found helpful
My vet feels my dog has a stomach ulcer. He has gone from a gassy gurgling tummy, to a few drops of blood in his poop, to his stool now being bloody and what seems like thick tissue-like material. My Vet still is not considering this dire. He is dehydrated I am giving sub-q but only have enough needles for 3 days. She told me to get an ultrasound and keep feeding him Tylan. I feel like an endoscopy would be better and more effective and to skip the ultrasound all together. I am scared I am going to lose my dog to this- do I have time to schedule an appointment or is this something I need to go to ER Vet to do immediately? Which should be done ultrasound or endooscopy? Thank you for the wisdom and help. We have been thick bloody stool for a week now.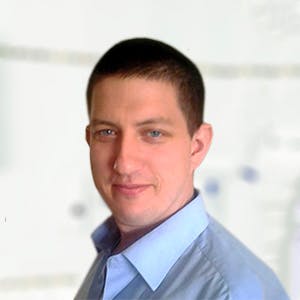 3320
Recommendations
Generally blood in the faeces caused by stomach ulcers is black due to being digested, if the blood is fresh (red) it most probably comes from the lower gastrointestinal tract. If you are noticing blood and what looks like body tissue, I would get an ultrasound done as soon as possible was an endoscope will only go so far whereas an ultrasound can cover the whole abdomen; if you can take a sample of the blood, tissue, faeces to the Veterinarian. Regards Dr Callum Turner DVM
Add a comment to Roxford's experience
Was this experience helpful?
Blanchette
Griffon Bruxellois
4 Years
1 found helpful
Medication Used
pain killer and antibiotic
My 4 year old bitch, Blanchette was spayed on 1st of october. She passed away on 2nd of october after 36 hours. She was breathing heavily for hours and even had blood spots from her mouth after sneezing, and would not want to lie down. She was in standing position for 26 hours before she passed away. I wanted to know what might be the cause of her death. I saw 2 vets, they told me they have never heard of this symptoms and that it might be drugs reaction. Please help. I am always crying since she left.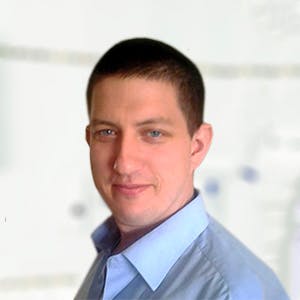 3320
Recommendations
Condolences on your loss. It is always traumatic to lose a loved one, especially after a routine operation. All surgery carries a level of risk (even in young healthy animals) which is mitigated by advances in anaesthetics and peri-operative care; however, on rare occasions reactions to anaesthetics, antibiotics or pain medication may cause an adverse reaction which may present itself in numerous ways. Breathing difficulties and the standing posture may have been due to a pain since a standing position (while putting most pressure on the surgical wound) would have relieved pressure on the ovarian peduncle, for example. I can only theorise about the cause of Blanchette's death, but unfortunately I cannot give you any definitive answers. Regards Dr Callum Turner DVM
Add a comment to Blanchette's experience
Was this experience helpful?
Zephii
Basenji
16 Years
1 found helpful
My 16+ year Basenji bitch had a gastric ulcer with haematemesis and Melaena 6 months ago, which has been successfully treated.
I would like to restart her Vitofyllin, which I stopped when she was ill.
I am however concerned that the data sheet lists vomiting as a side effect.
Would it therefore be I advisable to give her this medication
I would be grateful for any advice you can give me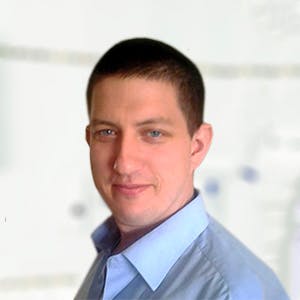 3320
Recommendations
Vitofyllin (Propentofylline) like all medication lists side effects which may or may not occur; for Vitofyllin the side effects are allergic skin reactions, vomiting and cardiac disturbances which occur on rare occasions. I haven't examined Zephii or seen her notes from her Veterinarian so I am unable to give specific advice on her medical treatment; but generally administration of Vitofyllin may continue as long as there are no known sensitivities to the active ingredient (Propentofylline) and that Zephii has good renal, cardiac and respiratory function. Regards Dr Callum Turner DVM
I have a question. My dog is vomiting digested blood, looks like diahrea in texture but very tar colored. The only abnormal reading on the blood work was her hemoglobin which was high. The doctor said her vomiting is from pancreatitis, but I looked at the results and her lipase was normal. Cannot find cpli....I cannot find anywhere pancreatitis in early stage causing bloody vomit. She is 4 years old and overall has a good diet. Has gotten into trash a number of times. Should I push for ulcer testing? They gave her an antacid and antibiotics per my request.

I have a hard time trusting vets with my experiences.
Add a comment to Zephii's experience
Was this experience helpful?
Chicki
lhasa apso
11 Years
0 found helpful
My dog is infected wid E.caniinHe h's had severe gastris nd has loss of appetite. He is also not taking me liquids..His kidney function is also not okay..In India the vet services r my very good.bt still v r going every day to the hospital for his treatment. .He is being given Inj. Vitamin k Inj rantac inj stemetil inj lasix inj multivitamin inj Enrofloxacin inj amoxicillin nd some injection for his liver.plus he is also getting 200ml of Rl nd 100ml 25D .He is 11yrs old.he Was vomiting coffee coloured vomitus around 2ml 2 days bck..BT be he is nt. .today after 10 days he passed stool BT tht ws coffee coloured too and 10ml. .The doctor nw plans to start doxycycline 50mg for further treatment. .Please help we r really very worried.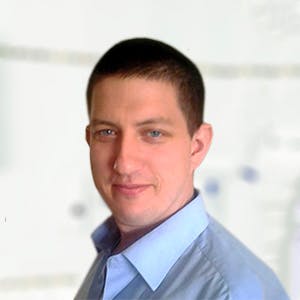 3320
Recommendations
By E. canis I am assuming Ehrlichia canis and not Eimeria canis. Doxycycline is the treatment of choice for Ehrlichiosis; along with doxycycline, supportive care to replace lost fluids and nutrients is important. Treatment with doxycycline should be for ten days to six weeks depending on severity along with the supportive care. Also, both tetracycline and imidocarb have shown some success in treating Ehrlichiosis. Regards Dr Callum Turner DVM
Add a comment to Chicki's experience
Was this experience helpful?
Miella
Toy Poodle
14 Years
0 found helpful
Miella is a 14 1/2 yr old 9lb toy poodle and had a reaction to Metacam used for a cervical spine compression. After the 2nd dose she vommitted clear and yellow foamy liquid for 2 days and was clearly in discomfort and pain. I discontinued the NSAID and gave her an antacid (Pepsin). She has refused food for 2days and water for the past day. I am giving her oatmeal,chicken broth through a syringe and pumpkin through a syringe as well. More or less giving her no choice. She is in less pain and more alert today but still refusing to eat. She has not had a bowel movement in 3 days. Should I feed her or let her continue to go w/o food?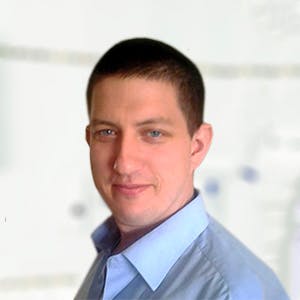 3320
Recommendations
Pepsin is an enzyme which breaks down protein and is an active participant in the formation of gastric ulcers; Pepcid contains famotidine which is an antacid which is used to reduce ulceration and acid reflux in humans as well as dogs; please make sure you're giving the correct product, Pepcid should be given an hour before food at a dose of 1mg/lb body weight. Feeding a bland diet of chicken and rice will help calm the stomach and hopefully the appetite will come back, if you don't see any improvement in a day or so I would recommend you visit your Veterinarian. Regards Dr Callum Turner DVM
Add a comment to Miella's experience
Was this experience helpful?
Gibson
mixed husky/cattle dog
4 Months
0 found helpful
Hello,
My puppy, Gibson, a little over 4 months old now, has been through so much the past 3 and a half weeks.
Gibson had a partial obstruction, he first started vomiting during week 1, he would once a day and so I put him on chicken and rice, and this seemed to stop the problem. Then 3 days later he got sick and started vomiting blood (coffee grounds) and had dark bloody stool, took him in right away. He had a partial obstruction that took about a week to pass (three vet visits and 3 sets of xrays to make sure) i found rocks in his stool. Bloody stool has subsided but he hasn't stopped getting sick, vomiting and regurging. And he has been on and off three weeks after the rocks passed, but last friday he started getting really sick (vomiting and lethargic) so I took him to a new vet with ultrasound. There are no obstructions just an extremely inflamed intestinal track from top to bottom. They just think there are ulcers so he was on fluids for another few days, and is still on medical watch. and if he vomits again we are going to do an endoscopy. He is on antibiotics (third round) probiotics anti acid anti nausea and carafate. Could this be something other than Ulcers? I feel like something congenital could be going on, and that's what one vet has said too. I'm trying to do everything i can to get him healthy but every time I bring him home from the vet and he's off of fluids for a few days he gets sick again and that's why he is a medical watch, and he hasn't gotten into anything since the rocks. I crate him and even take him to work with me. Do you think this is the right route to be taking? Do you have any other thoughts of what it could be? thanks for your input in advance.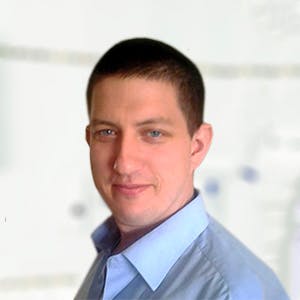 3320
Recommendations
Congenital disorders are a possibility, but also it is possible that there was damage to the gastrointestinal tract which he consumed the rocks leading to scar tissue or other problems. There may be ulcers, either primary or secondary; but without endoscopy you cannot know for 100%. It seems like Gibson is on medical management for ulcers now, but if there is no improvement further diagnostics would be required. Without examining Gibson, I cannot really add anything more. Regards Dr Callum Turner DVM
Add a comment to Gibson's experience
Was this experience helpful?
Evie
Cavapoo
1year 6 months
0 found helpful
My pup Evie has been vomiting blood on and off for the past month and she has a a few black tar like stools. I've taken her to the vet twice. They took a fecal analysis, blood work, and x-rays and everything came up negative. They keep guessing and seem like they have no idea what's going on. I have changed her food and it doesn't seem like anything is working. I'm getting really worried and have no idea what to do or what may be making her sick. Any ideas or suggestions would be greatly appreciated.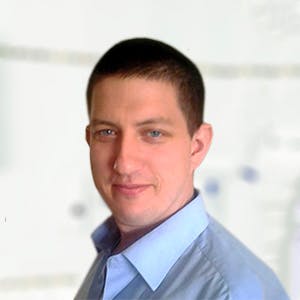 3320
Recommendations
There are a few possible causes, but if you haven't tried already; give Evie 0.25mg/lb of Pepcid twice per day to see if there are any improvements. Otherwise, endoscopy would be the next step to visualise any problems in the stomach or oesophagus. Regards Dr Callum Turner DVM
Add a comment to Evie's experience
Was this experience helpful?
Cleo
Labrador Retriever
12 Years
0 found helpful
My dog had a bump removed from her leg, it was a simple operation (the vet compared it to removing a bad pimple) she's on a pain killer and an antibiotic and the vet said a side effect could possible be diarrhea and vomiting. She has been throwing up at least once a day so we have been feeding her smaller meals throughout the day. Her appetite has been great (she's a lab) and she has been drinking lots of water. Today her diarrhea was a normal colour but it looked like there was blood in it. What could this be?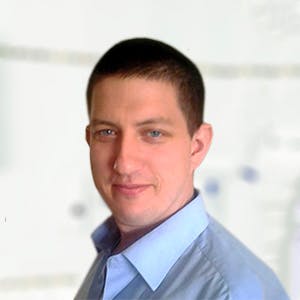 3320
Recommendations
One of the side effects of Metacam (meloxicam) is gastrointestinal bleeding which may lead to blood in the stool. If this occurs you should stop giving Metacam and visit your Veterinarian for evaluation to see if treatment should continue or if Cleo should be moved to a different pain medication. Regards Dr Callum Turner DVM
Add a comment to Cleo's experience
Was this experience helpful?
buster
Beagle
10 Years
0 found helpful
Has Symptoms
thirsty also tired more than usual
My 10 year old dog has been depressed the last couple of weeks. He used to eat two full meals now he only eats maybe once a day. He doesn't get up as much as before. he was throwing up in the mornings but that has stopped. I took him to the vet last week and they x-rayed his stomach and found no blockage. they gave him amoxicillin but it had not helped.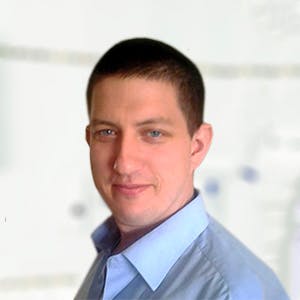 3320
Recommendations
It is possible that Buster has some intolerance to food causing him to loose his appetite or irritate his stomach. Try to feed him a bland diet of boiled chicken and rice and if you see some improvement in appetite move Buster to a sensitive diet and continue to monitor his food intake and symptoms (vomiting, diarrhoea etc…). Regards Dr Callum Turner DVM
Add a comment to buster 's experience
Was this experience helpful?
Moon
American Eskimo
15 Years
0 found helpful
What type of medication would my dog take to treat a stomach ulcer?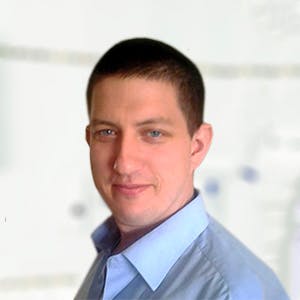 3320
Recommendations
The cause of coughing up blood maybe due to intestinal ulcers or to a respiratory tract bleed. If the cause is due to intestinal ulcers, then famotidine (Pepcid) or cimetidine would reduce the level of acid in the stomach; then giving a bland diet of boiled chicken and rice would prevent stomach irritation, after a few days slowly reintroduce Moon's regular food. Regards Dr Callum Turner DVM
Add a comment to Moon's experience
Was this experience helpful?