What is Exocrine Pancreatic Insufficiency?
The condition EPI is best explained as a lack or absence of vital enzymes in your dog's digestive system that would usually break down the food eaten into small enough pieces to allow smooth digestion. Without these vital enzymes, the food is not broken down small enough to be absorbed through the intestinal wall. As a result, the undigested food is excreted in the feces and your dog literally starves. Even though your dog may be constantly eating, he is getting no nourishment at all from the food.
Due to the lack of cellular functioning within the pancreas to produce enzymes to break down your dog's food for absorption, your dog risks starving. This condition is known as exocrine pancreatic insufficiency.
Book First Walk Free!
Symptoms of Exocrine Pancreatic Insufficiency in Dogs
This condition causes digestive and stomach problems leading to intestinal overgrowth of bacteria
Weight loss even though your dog seems to eating plenty or has an increased appetite
Coprophagia which is a condition which causes your dog to eat its own stool
Chronic diarrhea
Weight loss
Lethargy
Loud rumbling sounds from the stomach
Frequent bowel movements
Frequent gas
Types
Exocrine pancreatic insufficiency in your dog is a result of the pancreas' failure to produce the digestive enzymes need for proper food digestion
For digesting starches and sugars an enzyme called amylase is needed
These enzymes are lipases which digest fats
Proteases enzyme is needed for proteins
Without enough of these vital enzymes, your dog will starve as the food will pass through him without the vital nutrients being used as the enzymes break down the food in order for the nutrients to be absorbed
Causes of Exocrine Pancreatic Insufficiency in Dogs
The causes can be traced to several potential elements.
Inflammation of the pancreas (chronic pancreatitis) is one common cause
At a young age (up to 2 years old) in some cases,the pancreas just stops producing cells and decreases functionality – the reason has not yet been determined as to why
While no one is really sure of the reason, it has been suggested that it is an inherited condition
It seems to be more common in large dog breeds such as German Shepherds
Diagnosis of Exocrine Pancreatic Insufficiency in Dogs
Diagnosis is hard to pin point for this condition. Often it takes up to 90% of the pancreas to be destroyed before this condition is diagnosed. If your dog is eating feverishly yet starting to look gaunt, their body and muscle tone is slack, and your dog has very loose, often cow-patty style stools, then those symptoms need to be heeded. Your veterinarian will examine your dog and there are a number of tests that he can do to determine the cause of your dog's ill health.
These tests include blood tests, chymotrypsin activity measurement, analysis of the digestive enzymes levels that are present in the feces, and analysis of the feces under a microscope. The most effective test is the blood test which will show the level of enzymes present in the blood and is the best way to diagnose this condition. While the cause of this disease or condition is not really understood, and there is no cure as such for this problem, there are treatment measures that will help to balance your dog's digestion and return him to good health.
Treatment of Exocrine Pancreatic Insufficiency in Dogs
While there is no cure for this condition, there is help available to assist your pet to overcome this debilitating disease. Your veterinarian is your first port of call and he will assist you to treat your dog. Usually the treatment includes supplements of pancreatic enzymes that you can add to your dog's food. These targeted supplements can be in a powder form or come in capsules or tablets. The enzymes will start to assist your dog to break down the food he eats to get the much-needed nutrients.
Because of your dog's condition, your specialist may change the dietary components for your dog. The digestive system has been under a lot of stress, so replacing the high fat diet to an easy to assimilate diet will allow healing to occur. A low fat and low fibre diet will help your dog to digest the food and an antibiotic will control the bacteria that has been thriving in the gut. As the treatment takes effect, you will notice a change in your dog's behavior as he is now getting the nourishment he needs, and he will lose that almost desperate driven behavior to fill his dietary needs.
Recovery of Exocrine Pancreatic Insufficiency in Dogs
Ongoing management of this condition is vital to the health of your dog. A diet that is easy to digest and yet provides sufficient nourishment is essential. Your veterinarian will advise of ongoing treatment, and will need to check your dog's progress from time to time. Once the treatment is administered and has taken effect, your dog's behavior will become calmer and quieter. As vital nutrients are finally getting into his system, your dog will lose that gaunt look and his body will fill out and look healthier.
The problems with loose stools and stomach grumbles will cease and your dog's hair coat will soon recover from dry and brittle to a shiny healthy look. With your dog now getting nourishment, he will stop eating everything in sight. With your veterinarian checking your dog's progress, and adjusting the supplements, life will return to normal for your canine friend.
Exocrine Pancreatic Insufficiency Questions and Advice from Veterinary Professionals
Zen
dachshunds
14 Years
0 found helpful
Has Symptoms
Chronic pancreatitis. Peritonitis.
Hi, my dog has had chronic pancreatitis for a few months now. Last tests revealed Peritonitis as well as a mass in his pancreas. Hi also has Cushings disease. Although we have dedicated all our sources and energy to trying to heal him nothing seems to work. When he does not feel extremely ill he will not stop eating. He has lost a ridiculous amount of weight. You can see his bones. He is in pain. He is loosing all of his hair. After 2 weeks of antibiotics and fluids he regains his strength but a week later he vomits and refuses food and everything starts again. He takes enzymes, meneparol, desox acid, eutirox, VETORYL... you name it. Nothing is working. We are desperate and don't know what else we can do for him. Please help.
Add a comment to Zen's experience
Was this experience helpful?
Gus
Jack Russell Terrier
4 Years
0 found helpful
Medication Used
Cetirizine 5mg once a day,
I have a 4 year old rough coat Jack Russell. He does not have diarrhea, but his stomach is often hard and bloated. It is obvious he is very uncomfortable. He frequently starts honking. This is followed by vomiting. His food does not appear to be digested. He is on a diet of hydrolyzed protein. We have stopped feeding him all other food thinking it could be an allergy of some sort. He has had numerous blood tests, x-rays and sonograms. These symptoms have been going on for at least a year and a half now. We have spent a fortune at the vet trying to diagnose what might be wrong.
Add a comment to Gus's experience
Was this experience helpful?
Maggie
Yorkshire Terrier
14 Years
0 found helpful
My 14 1/2 years old, 7 pounds Yorkie has been having diarrhea and very dark greasy stools. She use to eat low fat gastro in a tin, then switched to Royal Canin Fiber in a tin which seem to help with the greasy stools for a while. She has been put on Metronidazole 4 times since last October. When she takes Metronidazole, frequent loose/watery stools stop but the stools stay very dark and greasy. In October she took it for 7 days, also on December 14th and on January 1st, 2019. 2 days after she stops it, the loose or watery stools come back. Vet put her on it again for 14 days this time. 3 days ago, part of her stool was GREEN. She is now on white rice and white chicken diet. Started supplementing this with Hilary's Blend as of 2 days. She was dx with pancreatitis (was told the same 1 1/2 year ago) with Spec cPL-canine at 335 (0-200ug/l). ALAT 364 U/L (1-125), PAL 399 U/L (23-212), GGT 14U/L (0-11), SDMA (kidneys) 23ug/dl (0-14). She has lost weight, wants to eat non stop, eats her stools if possible. Can this be EPI ? Vet does not want to put her on enzymes supplementation. Vet has mentioned doing Ultrasound...Do you think this could be EPI ? What test should be done ? Can enzyme supplements do harm if given when not required ? If I can find raw pancreas, could that be given without side effects ? Which animal (bovine or porcine) ? I am going in circles without lasting results and my little girl is deteriorating. Thank you for any insight you can give me.
Could be try a different Veterinarian
Add a comment to Maggie's experience
Was this experience helpful?
Ty
German Shepherd
2 Days
0 found helpful
I have a 2 year old GSD who was diagnosed with EPI a year ago he has been on supplements since we found out and in the beginning of treatment they were also giving him vitamin B12 injections once a week for 6 weeks at the vet. He put back on all the weight he lost and has been doing great until recently when he drop a bunch a weight all of a sudden and has now gained it back slowly over time. Ha has been seen about all this by his vet and they dont see anything else going on but it is something that I should continue the B12 injections to see if that helps him keep his weight on better? He also has food allergies and can't have anything with chicken in it as he will get a skin infection and itch so bad his hair falls out and gets scabs up his legs and abdomen so we watch his treats and diet closely to make sure he doesn't get anything with poultry in it.
Add a comment to Ty's experience
Was this experience helpful?
Djanta
Cane Corso Italiano (Italian Mastiff)
7 Years
0 found helpful
I have a 7 years old Italian mastiff, she started having diarrhera and boose like, and distinctive yellow color. She seems to always be starving,(we give her 2 lbs of meat and vegetables 2 times a day) she steels food when we are not home to check on her and she was 125lbs in june and now 79 pounds, if we dont watch her outside she eats her stool. We had been at vet numerous times and I think we finaly found this. We took her for a blood exam and will have results Monday. What I would like to know is will she ever get over this debilitating sickness? And where kcan whe get these meds in Montreal, Canada.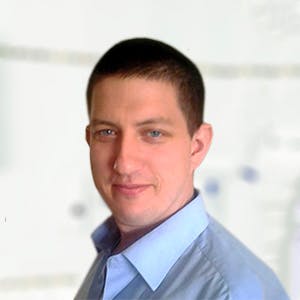 3320
Recommendations
Generally in cases of exocrine pancreatic insufficiency, treatment is centered around the supplementation with pancreatic enzymes or by feeding raw pancreas; cobalamin supplementation may also be required if found to be deficient. You should have no problem finding these in Montreal, QC and there are also many online retailers selling them as well; your Veterinarian should be able to guide you. Regards Dr Callum Turner DVM www.msdvetmanual.com/digestive-system/the-exocrine-pancreas/exocrine-pancreatic-insufficiency-in-small-animals
Hi, we got results from vet and she is suffering from pancreatic insufficiency, we started the meds last night of enzymes with her food, she was very tired after that, I think she was digesting her first recuperating meal in a few months... Thank you
Add a comment to Djanta's experience
Was this experience helpful?
Tk
Labrador Retriever
9 Years
0 found helpful
Hi iv been reading all these stories and they are all very familiar with my dog. I have a 9 year old lab mix. Although we have been to the vet numerous times finally diagnosed her with epi few weeks ago. I haven't seen much improvement. She stopped eating so it's hard to get her to eat the enzymes. Even have offered table food to get her to eat something but she started bleeding a lot from her gums recently and it's really scary. She has filled an entire food bowl of just blood. I checked her mouth and saw her gums were inflamed so I assume that's where the blood is coming from. She has been on every medication that could be prescribed for epi on top of weekly b12 shots. She has also developed jaw paralysis so she can't close her jaw and drools a ton! She was a 50 lbs dog and now weighs under 30 lbs. it's been a rough few months with her and all I see is her declining. I feel as though shes too far gone for her to make a dramatic recovery. Iv asked her vet what she thought we should do next and she suggested bringing her in again. My gut feeling says that I should put her down and stop the suffering. She can barely walk, eat, can barely get up and down stairs. It hard to see her this way and it's hurts to see. My question is, could she make a complete recovery from this or should I go with my gut feeling. How anyone experienced there dog making a huge recovery from this?! I haven't read a case that is as bad as mine. I'm so torn and I can't stand seeing her this way. I know she's uncomfortable and not happy!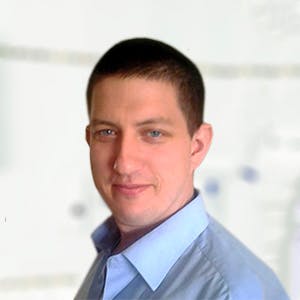 3320
Recommendations
Each case is different and without examining TK I cannot say how severe her case is; if she isn't wanting to eat the digestive enzymes you can try to give some chunks of raw pancreas which you should be able to get from a local butcher to see if there is any improvement and whether she takes to it more. I understand she is weak, but it is one last thing to try before returning to your Veterinarian. Regards Dr Callum Turner DVM
My vet ex my dog with EPI, today. What is the life expectancy of my GSP?
Add a comment to Tk's experience
Was this experience helpful?
Harry Potter
Australian Shepherd
13 Years
0 found helpful
Has Symptoms
Severe diarrhea gas stomach grumble
My Australian Shepherd has been struggling with intermittent diarrhea with gas and stomach upset since the end of October. There has not been vomiting. We have seent the vet several times. We have completed abdominal X-rays, blood chem panel, cell count, in office feces tests and recently sent a feces test off to the lab for further in depth analysis. Every test is negative and within normal range. He was slightly anemic ( 1% below normal) and his glucose level was slightly up-however our vet felt it was so minimal and typical due to general vet visit anxiety. We have had him on cimetidine, sucralate, metronidazole and Fortiflora in this food. At that pint the diarrhea and stomach upset seemed to subside. After the 2 week treatment ended the diarrhea was back. We tried just the cimetidine and sucralate with Fortiflora or kefir on his good thinking possible ulcer or stomach issue but the diarrhea would come back intermittently every few days. While sending the fecal test out we want back to the metronidazole and FortiFlora. Immediately, the diarrhea has cleared its now been several days. It has cleared three times when the metronidazole is given but I fear it may come back when this round of treatment ends. He typically eats well. If the diarrhea is about to start he will be cautious. He will eat poop if I don't watch him. He has been a begger his entire life although rarely given scraps and never since this has started. I'm am concerned this could be the issue. What specific tests should we try next? Is there an antibiotic treatment that could be given longer term. The vet is leary of continuing metronidazole after this round which he wants to extend another two weeks to a full 21 days. Any suggestions or insight would be so appreciated. When the diarrhea is under control he is is normal self.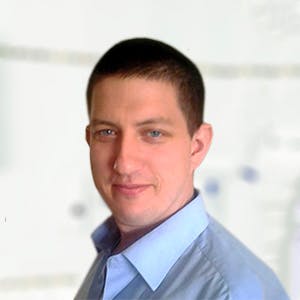 3320
Recommendations
This is not a simple case of switching to a different antibiotic for a long term solution, if an infection is suspected a sample should be taken for culture and sensitivity so that we know what we are working with specifically; metronidazole is an antibiotic and antiprotozoal medication so identification of a specific bacteria or parasite is important to assist with an effective treatment. Offering digestive enzymes or giving a few chunks of fresh pancreas each day may help if pancreatic disorders are suspected, however a more long term solution to antibiotic therapy needs to be found. Regards Dr Callum Turner DVM
Add a comment to Harry Potter's experience
Was this experience helpful?
Ozzy
German Wire Haired Pointer
4 Years
0 found helpful
I suspect pancreatic enzyme deficiency in our four year old German Shepherd. He eats his stool, eats like he is ravenous, never stops begging for food, frequent bowel movements and eats what you would feed a 100 pound dog and he only weighs 72lbs. He is a large German Shepard and even 72 lbs is on the low end. I took him to the vet and he had lost a lot of muscle mass and weight he only weighed 61.5! They changed his diet to Hill's Z/D but we over feed to help him gain weight. They want over $600 for the tests to diagnose the pancreatic deficiency and we don't have the money for that. I thought about supplementing him myself to see if he responds.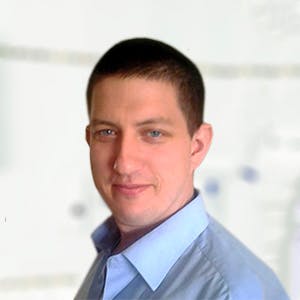 3320
Recommendations
You can try to give some digestive enzymes to Ozzy to see if that will help him or even a few grams of fresh pancreas. This is down to you, but discuss with your Veterinarian about what you're planning to do; sometimes it is worth trying to treat since it doesn't involve any medications or anything special, but again discuss with your Veterinarian. Regards Dr Callum Turner DVM
Add a comment to Ozzy's experience
Was this experience helpful?
Bella
German Shepherd Dog
2 Years
0 found helpful
Hello I have a 2year old GSD and now has EPI. How long before you see a difference in them? She's been on her meds for 3 weeks and she's lost another pound! On Friday she had more blood drawn to test for SIBO and B12. Thanks, shelly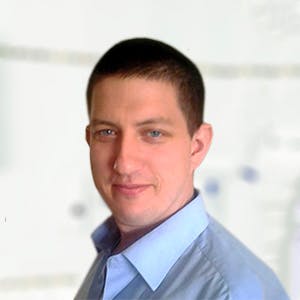 3320
Recommendations
You should start seeing some small signs of improvement after a few days building up over the weeks, it is important to make sure that you are supplementing Bella's diet with some digestive enzymes or feeding her some raw pancreas to help with digestion. If you are not seeing any improvement, you should discuss with your Veterinarian about the current treatment. Regards Dr Callum Turner DVM
She is on panacare. She also eat raw whole ground chicken and veggies. She gets 1tsp with her feedings. Where do you get the raw pancrea?
Add a comment to Bella's experience
Was this experience helpful?
Sofie
Yorkie
8 yes
1 found helpful
I have a Yorkie 8 yrs old that developed this. It came on so fast! I did notice some cow pies here and there and times when she strained for a bm. She is the best dog, used to be full of life and something has happened. She doesn't want to eat, has a problem with her back legs, like they are weak. She gives me no kisses, wants to just lay and sleep all day. I have to force feed her and thisvis day 4 like this. Do they jump out of this mode? Or can it change their disposition too? I need my Sofie back!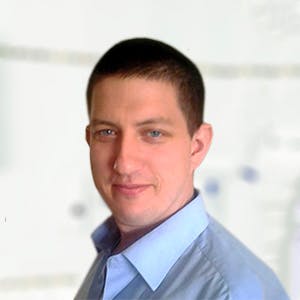 3320
Recommendations
Exocrine pancreatic insufficiency isn't a curable condition but it is a manageable condition with dietary supplementation of pancreatic enzymes or the feeding of raw pancreas along with other therapy like antibiotics or cobalamin supplementation. Once a dog starts to regain their appetite and are consuming pancreatic enzymes or raw pancreas an improvement in symptoms should be seen. Each case is different and you should discuss Sofie's case with her Veterinarian and explore cobalamin supplementation too if not already done. Regards Dr Callum Turner DVM www.msdvetmanual.com/digestive-system/the-exocrine-pancreas/exocrine-pancreatic-insufficiency-in-small-animals
Add a comment to Sofie's experience
Was this experience helpful?
Mina
German Shorthaired Pointer
2 Years
0 found helpful
I have a young GSP bitch who has just turned two. For about the past year or so after every meal she blows up and is very gassy (belching and farting) and is clearly uncomfortable. It seems to surpass in a few hours but I'm terrified that one day it wont and she will go into full on bloat. She is raw fed but I have tried various other diets in a bid to try and work out what is actually causing her to do this but I am failing miserably. She have only been like it for the last year or so and seem to actually be getting worse, where as it used to be every few days she'd do it now its after every meal. Having done a bit more research today im wondering whether it may be a pancreatic issue, could this be possible? Any help or advice very very much appreciated, very worried dog owner here!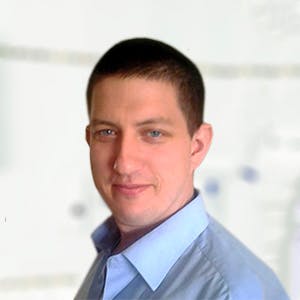 3320
Recommendations
There are various reasons for bloating and gas accumulation in dogs which may include food ingredients, rapid eating (swallowing air when eating), rapid drinking (swallowing air when drinking), stress among other causes; endocrine pancreatic insufficiency may cause gas and some bloating but would normally present with other symptoms as well (weight loss, diarrhoea and change in faeces colour). Try feeding Mina from a bowel which restricts her access to food and water to slow her down if she is eating fast. From an ingredients point of view, even raw food diets may cause gas in some dogs so it is never a 100% easy fix solution. Regards Dr Callum Turner DVM
Add a comment to Mina's experience
Was this experience helpful?
Bemtley
Pomeranian
3 Years
0 found helpful
Vomiting doesnt eat lathargic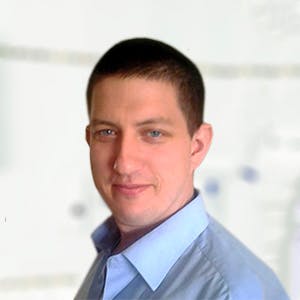 3320
Recommendations
Has Bemtley been diagnosed with pancreatitis by your Veterinarian? The type of pancreatitis and the overall health status will have a bearing on treatment or management of the condition; sometimes the exclusion of food and water for a period of time will help to calm the pancreas or supplements to counteract the low production of digestive enzymes. Regards Dr Callum Turner DVM
Add a comment to Bemtley's experience
Was this experience helpful?