Nose Bleed in Dogs
Veterinary reviewed by: Michele K.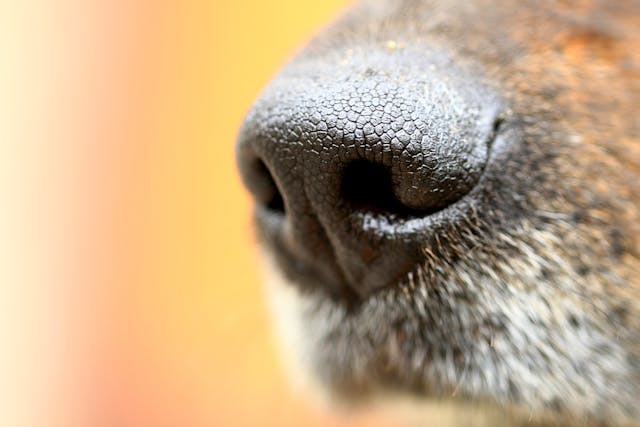 Veterinary reviewed by: Michele K.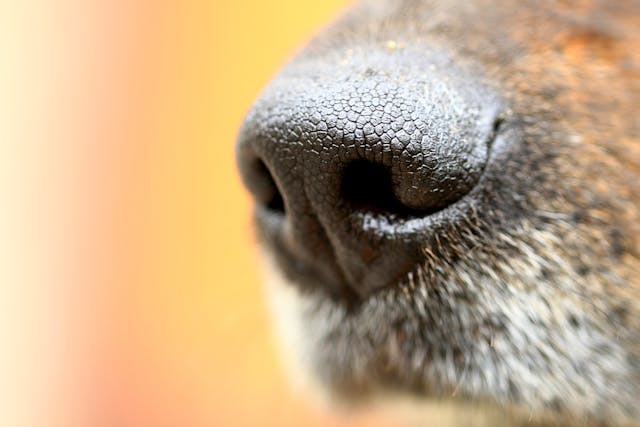 What is Nose Bleed?
If your dog suddenly begins to bleed from the nose, remain calm. It is important to keep your pet quiet and relaxed in order to prevent the nose from bleeding more intensely. You may put an icepack on the bridge of your dog's nose to slow down or stop the flow of blood. Contact your veterinarian promptly to have your dog seen. Trauma to the snout or an upper respiratory infection can cause the nose to bleed. Your pet may also have an underlying problem such as a tumor; taking your pet to the veterinarian is important.
Nose bleed in dogs (epistaxis) is an outflow of blood from the nostril, nasopharynx or nasal cavity. Immediate veterinary care is recommended to diagnose the cause quickly.
Nose Bleed Average Cost
From 36 quotes ranging from $200 - $15,000
Symptoms of Nose Bleed in Dogs
Slow drips or a continuous flow of blood from your dog's nose
Continuous pawing at nose
Vomit (unusual dark color)
The appearance of the skin around the nose
New, unusual behavior, such as increased whining or crying but on most occasions, a bloody nose may be the only noticeable symptom and should be better inspected by a veterinarian.
Top
Causes of Nose Bleed in Dogs
There can be numerous probable causes for epistaxis, which must rule out to ensure the health of your dog:
Mild or severe trauma to the snout
Presence of a tumor
Coagulation problem
The presence of a foreign body lodged in the nose
Certain cancers
Certain tick-borne diseases
Issues with blood proteins
Top
Diagnosis of Nose Bleed in Dogs
Your veterinarian will begin to diagnose the reason why your pet has bleeding from the nose after acquiring and evaluating your dog's recent medical history. She will inquire about medications your pet may be taking and whether you have noticed any unusual bleeding prior to this event. If there has been a trauma to your dog's nose, advise the veterinarian. Other information to relay would be if you have used any poisons or pesticides in your yard, or whether your dog has been exposed to any rodents recently. Your veterinarian will also want to know if the stools have been normal.
An examination will include checking the appearance of the area around the nose and the gums. Your veterinarian will look for evidence of pain or facial swelling, and check the condition of the eyes, looking for redness or abnormalities.
Your veterinarian will likely order a CBC, blood chemistry and clotting profile to check for anemia along with other potential issues, such as organ damage. She may want to do a radiograph (x-ray) to look for evidence of internal bleeding. Other tests, such as MRI or bone marrow analysis may be required, depending on findings from the initial examination.
Nose bleed can be expensive to treat. If you suspect your dog has nose bleed or is at risk, start searching for pet insurance today. Brought to you by Pet Insurer, Wag! Wellness lets pet parents compare insurance plans from leading companies like PetPlan and Trupanion. Find the "pawfect" plan for your pet in just a few clicks!

Top
Treatment of Nose Bleed in Dogs
Treatment will begin with returning your pet to a better immediate state of health. Ensuring that your dog can breathe properly and has not lost too much blood are two important considerations. Treatment for blood loss may be required. Upon leaving the clinic, you will be asked to carefully monitor your pet's activity levels, appetite and general demeanor over the coming days.
Treatment will vary depending on the underlying cause of the nose bleed. If your pet is suffering from a fungal infection, nasal aspiration and antifungal medication may be necessary. If a foreign object is lodged in the nose, the prognosis is typically good once the object has been removed. Other illnesses such as a tumor, cancer or tick borne illness will require more invasive investigation and treatment.  Infections will likely require antibiotics.  
Top
Worried about the cost of Nose Bleed treatment?
Pet Insurance covers the cost of many common pet health conditions. Prepare for the unexpected by getting a quote from top pet insurance providers.
Recovery of Nose Bleed in Dogs
Successful recovery and management for your pet depend upon the origin of the nose bleed. Complete cessation of the bleeding, continued normal vital signs, and the return to usual behaviors are the desired goals.
Dental issues, infection, and the removal of a foreign object all allow for a favorable recovery. If there is the diagnosis of an underlying illness that continues to progress, the recovery will be more difficult and treatment will be more extensive. The possibility of an illness progressing to an untreatable stage exists also. For example, the presence of a tumor or cancerous growth in the nasal cavity or skull would result in a poor prognosis for recovery.
Top
Nose Bleed Average Cost
From 36 quotes ranging from $200 - $15,000
Top
Nose Bleed Questions and Advice from Veterinary Professionals
Golden Retriever
Five Months
39 found helpful
39 found helpful
I was taking him for a walk and noticed he had a nose bleed
Jessica N. DVM
39 Recommendations
Hello- Thank you for your question. I would recommend monitoring the bleeding. If it doesn't stop over the next 30 minutes or increases in flow then I would recommend taking him to your veterinarian to be examined. Otherwise he may have just bumped his nose and if given a little bit of time the bleeding may stop with no treatment needed.
Oct. 6, 2020
Was this experience helpful?
Rottweiler
Eighteen Months
4 found helpful
4 found helpful
This has happened two or three times in last ten days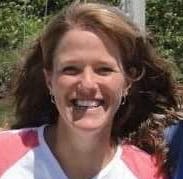 Dr. Michele K. DVM
4 Recommendations
Thank you for your question. Since I cannot see your puppy or where the blood might be coming from, It would be best to have your pet seen by a veterinarian, as they can examine your pet, see what might be going on, and get treatment for them if needed.
Oct. 17, 2020
Was this experience helpful?
Nose Bleed Average Cost
From 36 quotes ranging from $200 - $15,000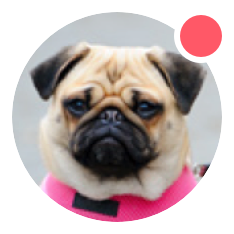 Need pet insurance?