What is Rodenticide Poison Toxicity?
Rodenticide poisoning is potentially fatal and extremely dangerous, therefore, it should be treated urgently as an emergency. Direct poisoning occurs when a pet eats the bait comprised of poison. Relay toxicosis occurs when a pet consumes an animal that was previously poisoned. Poisons act viciously within the body attacking the central nervous system, causing internal hemorrhaging, kidney failure, and cerebral edema (brain swelling). Contact your veterinarian immediately, or seek help from a 24-hour emergency clinic if she is not available. It is very useful to have the packaging on-hand with you as knowing the specific ingredients can result in accurate diagnosis and successful treatment for your pet. 
Rat poison toxicity occurs when a pet accidentally ingests the toxic ingredients comprised of multiple poisons intended for rats or mice, requiring immediate treatment.
Rodenticide Poison Toxicity Average Cost
From 54 quotes ranging from $2,000 - $15,000
Symptoms of Rodenticide Poison Toxicity in Dogs
Do not wait for symptoms to develop as some ingredients may cause fatality in as little as two to four hours.  It is imperative that you bring your pet for testing and treatment as soon as possible as the survival rate critically depends on time. Some of the symptoms that may indicate internal hemorrhaging/bleeding can include:
Difficulty breathing
Depression
Weakness
Lethargy
Bloody vomiting, urine and stools
Faint and bloody gums
Coma
Symptoms that may be a sign of kidney failure are:
Constant thirst and consistent drinking of water
Frequent urination and/or urinary or fecal incontinence
Decreased appetite
Symptoms that can be a result of a deteriorating nervous system are:
Lethargy
Decreased or lack of appetite
Stumbling, falling, clumsiness and lack of coordination
Muscle spasms and tremors
Convulsions
Paralysis
Seizures
Coma
Types
There are different varieties of constituents contained in rodent poison, and they react and impair the body in different ways as mentioned above. It is also important to note that there are different anticoagulant poisons that are either first or second generation.  The first-generation poisons typically require both larger quantities and take longer periods to produce symptoms, and require shorter treatment.   First generation anti-coagulants typically have a shorter half-life of 14 hours as compared to second-generation which can take up to 6 days. Second generation poisons act quickly, giving less time to obtain treatment, therefore, retail distribution has been discontinued and banned since March of 2015.  However, consumers unknowingly may still have this product supplied in storage, and smaller retailers may unknowingly allow older products to remain on their shelves for purchase. Below is a list of categorized ingredients. Knowing this information can be useful to your veterinarian so she can provide the best diagnosis and care.   
Anticoagulants    
First Generation
Warfarin type anticoagulants  
Chlorophacinone
Pindone
Diphacinone
Second Generation
Bromadiolone
Brodifacoum
Difenacoum
Targeting the central nervous system
Bromethalin
Cholecalciferol
Sodium Fluoroacetamide
Red Squill
Metaldehyde
Zinc Phosphide
Thallium Sulfate
Strychnine
Targeting kidneys and liver
Phosphorus
Cholecalciferol
Bromethalin
Strychnine
Top
Causes of Rodenticide Poison Toxicity in Dogs
Rat poison toxicity can occur directly when a dog inadvertently consumes poisoned bait, or if he ingests an infected rodent that has been hunted and killed (relay toxicosis). Some ingredients can cause death from ingestion as they can act as an anticoagulant or a blood thinner known to cause internal hemorrhaging, produce kidney failure, and destroy and damage the central nervous system.
Anticoagulants work by prohibiting enzymes in the liver to produce Vitamin K, an agent that allows the blood to clot, to fail instead, causing bleeding out or hemorrhaging. Poisons act on the central nervous system, consisting of the brain and spinal cord.  They work by causing intracranial pressure, or elevated compression of cerebrospinal fluids within the brain, damaging and inhibiting nerves of their senses and function. Poisoning causes a condition called hypercalcemia, where the body produces too much calcium, destroying the kidneys.  All three of these components, internal hemorrhaging, elevated brain fluids/swelling or cerebral edema, and hypercalcemia contribute to kidney failure.
Top
Diagnosis of Rodenticide Poison Toxicity in Dogs
If possible, bring the packaging with you as identifying the central ingredients causing poisoning is valuable, as differing ingredients call for different methods for effective treatment. Your veterinarian will physically examine your dog, and screen for suspected ingredients through blood samples, emesis samples or a urinalysis.  X-ray and radiology screening may be conducted to check for hemorrhaging.  
Your veterinarian may perform anticoagulant screening through (PT) or Prothrombin time or (PTT) Partial Thromboplastin Time to give the results of the timing of blood's ability to clot, resulting in either normal or abnormal levels.  A (PIVKA) Proteins Induced by Vitamin K Antagonism test may also be administered to determine anticoagulant poisoning.  First generation anticoagulants give patients 3-5 days, or up to a week before succumbing to fatality.  
Second generation anticoagulant production has since been banned by the Environmental Protection Act in December of 2014, so manufacturers have adhered to this policy by producing Bromethalin, a common and popular poison that acts on the kidney and central nervous system.  The effects work rapidly, giving owners and veterinarians about 2 to 24 hours before fatality may occur.  This is even trickier as there is no testing available for this, and much worse, no antidote is available to counter the poisoning.  Therefore, it is very necessary to rely upon and use detoxification methods to support your pet, and to aid in his survival. For poisons that act by destroying the kidneys, such as Cholecalciferol and Strychnine, blood tests will be conducted to test for calcium levels. 
Top
Treatment of Rodenticide Poison Toxicity in Dogs
In a case of rat poison toxicity, your pet will immediately be given either subcutaneous or oral doses of Vitamin K1 therapy up to 3-4 times a day that may be safe to discontinue after 2 weeks for first-generation and up to 6 weeks for second-generation anticoagulants.  If the symptoms are severe, then a partial fresh or frozen plasma transfusion is given consisting of proteins to prevent any further hemorrhaging.  If your pet has a low red blood cell count and is considered to be anemic, a full blood transfusion may be necessary.   
For poisons such as Bromethalin that act on the central nervous system, there is no specific cure or antidote.  Instead, detoxification with the use of activated charcoal will be used to absorb the majority of the poison in the body, and will be given multiple times (4-6) over a 24-hour period. IV fluids are used to counter cerebral edema and anticonvulsant medications are used to counter seizures.  Induced vomiting is only encouraged up to 15 minutes after consumption; the rest of the treatment must be performed in a veterinary office.  
For poisons that severely and quickly act on the kidneys, such as Cholecalciferol or Strychnine, emesis is encouraged if consumption is less than 4 hours but any amount of time after is not sufficient.  Removing all contents of the gastrointestinal tract is imperative.  An IV saline fluid will be given if your pet is vomiting, followed by activated charcoal once his calcium levels are determined.  
Adjusting your pet to a low-calcium diet will also be necessary.  Your pet may have to take Pamidronate Disodium, a medication known to counter high calcium levels, and anticonvulsant or muscle relaxant medication such as Xylazine or Diazepam will be given to control seizures. If your pet's circumstances are dire, artificial respiration may be required and fluids will be administered to clean and acquire normal kidney function.
Top
Worried about the cost of Rodenticide Poison Toxicity treatment?
Pet Insurance covers the cost of many common pet health conditions. Prepare for the unexpected by getting a quote from top pet insurance providers.
Recovery of Rodenticide Poison Toxicity in Dogs
Successful recovery is more likely with prompt intervention.  Vitamin K1 has shown to be extremely effective in recovery from rat poison toxicity. It is extremely important to follow the directions and to finish all medications as prescribed by your veterinarian.  The recovery time depends on the severity of the poisoning, and the results of blood work and symptomatic indicators, and can be anywhere from 2 to 6 weeks with post check-ups from anywhere in between 2-4 days.
Top
Rodenticide Poison Toxicity Average Cost
From 54 quotes ranging from $2,000 - $15,000
Top
Rodenticide Poison Toxicity Questions and Advice from Veterinary Professionals
Wilma
retreiver/labrabor
5 Years
0 found helpful
0 found helpful
Two weeks ago my 5 year old dog Wilma was found to have eaten poison and was treated just in time by our vet with Vitamin K. She survived and we are keeping up a daily dose of Vitamin K and lots of rest. She seems as alert as before but she is struggling with her back legs. To start with she walked on her fists but that has corrected itself now. She still struggles to control them if she is distracted and she obviously gets stiff if she hasn't moved for a bit. Her hole rear end seems sunken and movement is clearly an effort and needs her concentration. Our vet has been great but we live in France and don't peak fluent french so understanding the detail of the technical nature of the problem is difficult for us. I'd just like to know a bit more about what has physically gone on in her body to cause this problem with mobility and is there likely to be a continued problem for her future.
March 5, 2018
Wilma's Owner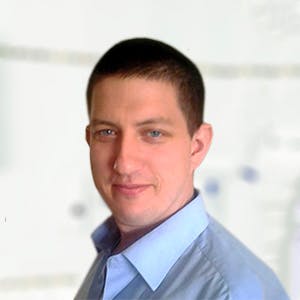 0 Recommendations
Since vitamin K was given I am assuming that an anticoagulant rodenticide (first link) was ingested as compared to bromethalin (second link) which is a neurotoxin and produces neurological symptoms; I would personally check prothrombin time with your Veterinarian if there is any confusion about the type of rodenticide. After two weeks of vitamin K treatment for anticoagulant rodenticide poisoning, I wouldn't expect to see any symptoms apart from a prolonged prothrombin time; I know it is difficult to discuss with your Veterinarian but it may be best to take a French friend with you to translate. Regards Dr Callum Turner DVM www.msdvetmanual.com/toxicology/rodenticide-poisoning/anticoagulant-rodenticides-warfarin-and-congeners www.msdvetmanual.com/toxicology/rodenticide-poisoning/bromethalin
March 5, 2018
Was this experience helpful?
Baloo
Mutt
4 Years
0 found helpful
0 found helpful
Has Symptoms
There Is No Symptoms, He Is Acting
My dog had a block of rat poison in giant mouth, I took it away quickly, called the center for animal poison and followed the directions, took him to an animal hospital. He seemed to be fine. 72 hours later he had to have a test, for blood clothing. The vet told me the results where abnormal, she called the laboratory but they told her that the results where insignicatly abnormal, and because more than 72 hours had passed he was going to be ok. Can I be sure that he is really going to be ok?
Jan. 24, 2018
Baloo's Owner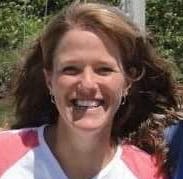 Dr. Michele K. DVM
0 Recommendations
Thank you for your email. There are a number of different tests to assess clotting capabilities - without knowing which test was run, what the values were, and how Baloo is doing, I can't comment on his prognosis. Since your veterinarian knows the testing that was done and the results, it would be best to follow up with them. I hope that he does well !
Jan. 25, 2018
Was this experience helpful?
Rodenticide Poison Toxicity Average Cost
From 54 quotes ranging from $2,000 - $15,000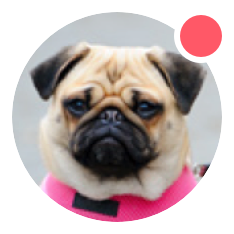 Need pet insurance?