What is Oxygen Therapy?
Oxygen therapy is the act of supplementing the air the dog breathes with extra oxygen. This is needed in many situations when the dog has breathing difficulties and struggles to absorb oxygen or transporting that oxygen around the body. Increasing the amount of oxygen the dog breathes in helps counteract the decreased availability of oxygen to the body tissue due to sickness or injury.
Oxygen is vital to life and, depending on the severity of oxygen depletion, the patient may suffer cell death, organ failure, or death. Giving a patient struggling for breath an oxygen supplement can make the difference between life and death. In the critically ill, it is a vital life-saving therapy used to stabilize the dog and make them strong enough to undergo diagnostic tests.
Oxygen Therapy Procedure in Dogs
Although there are several different ways of providing oxygen therapy, they all have one thing in common, which is that it's crucial not to stress the patient. A dog that is fighting for breath could be pushed into a crisis if he struggles during administration of oxygen. With this in mind, the clinician may choose one delivery form over another in order to minimize stress. At all times, the aim is to use the least level of restraint possible.
Options for delivery include:
Flow by oxygen: This is simply allowing oxygen to flow from the delivery pipe into the airspace close to the dog's nose. This may be all that's possible in an extremely stressed patient.
Nasal catheter: A fine tube is passed into the dog's nose and oxygen delivered directly into the respiratory system
Oxygen mask: This means holding a close fitting mask over the dog's face or muzzle.
Oxygen chamber: The clinician may improvise a delivery chamber by fitting the dog with a cone with the wide open diameter sealed over with cling film. A tube feeds into the base of the cone, for higher oxygen concentration within the 'chamber'.
Oxygen tent: This is a sealed chamber in which the whole dog rests and breathes in an oxygen-rich atmosphere
Efficacy of Oxygen Therapy in Dogs
Oxygen therapy can be life-saving and is an essential treatment in many circumstances. However, the very nature of the conditions for which therapy is given mean the patients are high risk and, therefore, some fatalities are inevitable.
Oxygen therapy is a short term treatment, given in order to stabilize the patient so that a workup can be done without causing a crisis. This workup may include taking radiographs or drawing fluid off the chest so that the lungs can expand and breathing can improve.
Oxygen therapy is effective at what it does, delivering oxygen, with some means of delivery being more potent than others. But as mentioned earlier, there is a degree of judgement required to balance the efficacy of the route of delivering oxygen against the risk of stressing the patient.
Oxygen Therapy Recovery in Dogs
Oxygen therapy in itself is not likely to be curative, but a tool used to stabilize patients. Ultimately, their recovery will depend on identifying and treating the underlying cause of their respiratory distress.
The majority of patients who received oxygen therapy do so only for a matter of hours, by which time medications have started to work or the pressure on the lungs has been relieved by other means such as draining fluid off the chest.
It is not generally considered practical or ethical for a pet to receive oxygen therapy at home. Should this be necessary, the dog is unlikely to have a reasonable quality of life and serious welfare issues raised. While portable units for home use are available, this should only be undertaken after close discussion with the treating vet to ensure it is fair to the dog.
Cost of Oxygen Therapy in Dogs
The cost of oxygen therapy varies depending on the method of delivery and how long the patient requires supplementation. Oxygen is often charged by the half hour, with an average fee being around $80 - $125 per unit of time. Extra fees may be incurred depending on the sophistication of the equipment, with an oxygen tent being classed as part of intensive care nursing which may be charge by the hour ($200) or by the time period (overnight care $600 - $900).
Dog Oxygen Therapy Considerations
Oxygen therapy is a short-term treatment used to stabilize patients with severe breathing difficulties. Unless the underlying issue is addressed, the dog is likely to relapse once the supplemental oxygen is removed.
On the plus side, careful administration of oxygen can help deliver vital oxygen to oxygen-deprived tissues and protect them from damage. Oxygen therapy is widely available at most vet surgeries since the oxygen cylinder attached to an anesthetic machine can be used to deliver emergency oxygen as necessary.
Oxygen Therapy Prevention in Dogs
Prevention involves avoiding trauma and ensuring your pet is up to date with routine healthcare and has regular checkups to monitor for ill health such as heart or respiratory disease. When a problem is detected early, it is often possible to treat and stabilize the patient, and prevent them going into respiratory distress.
Also, keeping your dog on the leash near roads helps decrease the risk of a traffic accident.
Be aware that flat-faced dogs such as pugs, pekes, and bulldogs struggle to breathe at the best of times and, in hot weather, are especially prone to collapse from heat exhaustion. Part of the treatment for heat stress is supplemental oxygen. You can avoid the need for this by keeping your dog in the shade, offering water at regular intervals, and exercise gently during the cooler parts of the day.
Oxygen Therapy Questions and Advice from Veterinary Professionals
Dink
Pugg
13 Years
0 found helpful
my 13 year old pug was hospitilized for a spleenedicamia after surgery she had to be placed in a oxygen tank once removed they checked her level 4 hours latter but not before her release some 28 hours latter when i picked her up her breathing was laborod her nose was run n purfusly and they said it was normal she passed less than 5 hours latter
Add a comment to Dink's experience
Was this experience helpful?
Lucy
Terrier/chihuahua mix
9 Years
0 found helpful
Medication Used
Amoxi/clavamox/potassium suspension
My dog has pneumonia and has been coughing up mucus/phlegm for some time now. The vet gave us antibiotics and some other nausea medications. She doesn't want to eat so I've been giving her bone broth through a syringe, another vet told me not to force feed her like that but she seems to be lapping it up herself but only when I give it to her in the syringe. How can I help her? Also I think she might not be getting enough oxygen and I saw that for pneumonia often oxygen is necessary for recovery. How would i be able to give her this treatment as we paid all the money we had at the two vets we took her to this week. Also we've been giving her cbd oil trying to help with pain, and not the nausea medicine because we read it was cause for lack of appetite. Should and would I be able to add the meds back in her routine and keep the cbd oil for her, or what should I do in regards to her medication. Meds we have not given her: vetprofen and cerenia tablet. She's also gotten a couple of injections, including fluids as she's drinking water herself but not eating. She's gotten weak and I would really appreciate any help anyone has to offer. We've taken her to the vet and they've sent us home twice because we don't qualify for any credit or aid. Thank you so much.
My dog was put in oxygen box for 30 minutes when she is panting! 17 years old! After that , i see my dog feel bad and want to vomit, i asked the vet to get back my dog and take her hone, in the taxi, my dog cant breath and eyes become big and body became hard and then pass away inside taxi! Is it caused by the pure oxygen treatment?
One more quick tip to help with stimulating the appetite: try honey (plain, no flavoring) put a little on your finger for the dog -- if they're not taking it you can put it on their lips/nose and they'll lick it off and usually start eating their kibble after that. This usually helps their palette and they'll start eating their food right afterwards.

Also will help soothe the throat a little if the dog has been coughing.
Hi sorry about your dog it's always difficult when they're not feeling well. What's helped my chihuahua when she wasn't feeling well were B12 shots. Shouldn't be too expensive a vet can give a single shot or they can call in a prescription to your local pharmacy. The shot is water solvable so it doesn't accumulate in their system. Gives them a boost of energy which could in turn help with the appetite.

You might want to check online or with your vet -- my vet told me yesterday that the non-THC CBD oil can suppress their appetites. Where CBD oil with a higher THC will give them the munchies.

If you've seen the vet before they should be able to call them (for no fee) and have them call the prescription in to the pharmacy -- you'll need to get some very small/fine-pointed syringes to administer it -- would be good to get the first shot at the vets so they can show you how to do it. Should run around $20 (if in CA there's an additional needle recycling fee).

Oh and if they said warm humid air is good for pneumonia you can run a hot shower and sit in there with the dog for 10 min twice a day to help their lungs. A humidifier in the room their in also might help.

Best wishes and hope your little one starts feeling better.
Add a comment to Lucy's experience
Was this experience helpful?
Jake
Black Lab / Rottweiler
11 Years
0 found helpful
The Emergency Vet found that my 11 year old, 88 lb Black Lab/Rot mix has fluid in the lungs. He was given Cipofloxzin 500mg (2 tblts / 12 hrs) and Furosemide 50mg (3 tblts/8hrs). I read that oxygen is good for dogs lungs, my question is, how long should he be given the oxygen at a setting, how often in a day, and not to exceed how many days.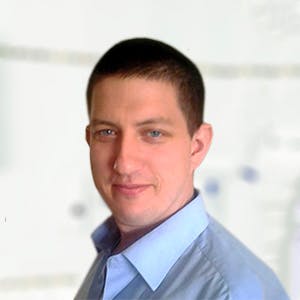 3320
Recommendations
Oxygen therapy is indicated if patient isn't getting enough oxygen into their bloodstream which is determined by oxygen saturation levels and respiratory effort. There is no set amount of time required for oxygen therapy, sometimes it is just needed to stabilise a patient whilst other patients require long term therapy; it is really a case by case basis. I am sure if your Veterinarian thought oxygen therapy would be indicated they would have suggested it. Regards Dr Callum Turner DVM
Add a comment to Jake's experience
Was this experience helpful?
Kelsie
Pitbullterrier
9 Years
0 found helpful
For my own curiosity, Our 9 yr old pet dog was being treated for lung tumors. Two days later she started having difficulty breathing, she could breath sitting or standing but trouble while lying down. We took her to the emergency clinic at 5:00pm. They put her on oxygen because her reading was 85. They recommended that she be left overnight and they would regulate her medication and give her back to us in the morning. She colasped while going potty on oxygen at 10:30pm . They said she had a heart attack. The oncologist said she was a good candidate because she was in good condition except tumors in the lungs.

The question: Can to much oxygen cause a dog to have a heart attack

From the research I have done so far my conclusion is that it can and other issues with other organs am I correct?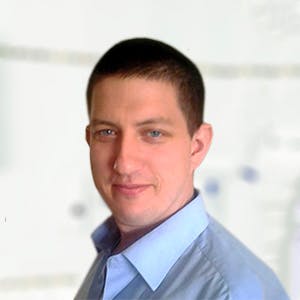 3320
Recommendations
There is some debate about whether there can be too much oxygen given to a patient, a few studies have suggested that oxygen therapy needs to be managed like fluid therapy meaning that the amount given should be calculated for the best therapeutic effect. Unfortunately I cannot say whether or not Kelsie was given too much oxygen since I hadn't examined her, but a blood saturation of 85% would have required oxygen therapy especially if there were breathing difficulties. Regards Dr Callum Turner DVM
Add a comment to Kelsie's experience
Was this experience helpful?
Bart
Chihuahua
11 Years
-1 found helpful
Has Symptoms
trouble breathing, heart murmur
I feel that there was a lack of understanding about the condition of my dog and an incompetent/negligent doctor. My little guy was an 11 year old, 6.5 pound Chihuahua. In the prior 4 months he had to be put on .625mg Vetmedin and 1.25mg Enalapril every 12 hours for a heart murmur. In the afternoon he started to have trouble breathing. When it persisted, I rushed him the a vet(not my normal vet as they were closed) where we arrived at 1:45 pm. He was obviously running high on adrenaline, eyes wide open, as he was struggling to breathe. They took him back immediately and started oxygen therapy in a clear plastic box. Once the doctor checked him out and came in to discuss the cost for treatment ($800), he asked me if there was any history of him having trouble breathing? I asked the doctor if he read the questionnaire I filled out as I detailed that and that he is on heart murmur medication and he has had some problem couching here and there they think is related. But nothing major until today. He said he did not read it and that is what he would have diagnosed(heart murmur/congestive heart failure). He said he needed an xray of his lungs,CBC, and blood chemistry tests and to give him .15ml of Midazolam to calm him down and .3ml of Furosemide to drain his lungs. The doctor told me I could come back in 3 hours at 4:45 to pick him up and take him home and everything should be fine.

The receptionist called me an hour later and said that the doctor felt he probably needed to be monitored overnight. But they close at 5 and the overnight vet opens at 5:30 so I had to pick him up and bring him to the other vet and he would be without care for 30 minutes or so. They said the doctor that was working on him now will be the doctor at the overnight vet too. I asked them what the test results were and why the change to have him monitored overnight. I asked was there something wrong. They said nothing major, they just felt he should be monitored overnight to be safe and the doctor will call me in a 2.5 to 3 hours to update me on the test results, but nothing to worry about.

So I picked him up and he seemed a little more alert when he first saw me and struggling to breathe a little less as his eyes were not wide open like when I dropped him off. But within a few minutes he was really fatigued looking, less alert looking and he was still struggling to breathe, but not with the same vigor as as few hours ago trying to breathe almost like he was too drugged up.

I feel that this is primarily because they gave him Midazolam and they should not have. There was no reason to "relax" him with basically Valium. I feel when he was in the oxygen chamber, that helped relax him and breathe and thus his adrenaline was not running so high. Combine that with the Madazolam and he was too mellowed out. Then when you take him out of the oxygen, his adrenaline was not running high and he probably needed that to fight to get the amount of air he needed. It seemed he was too groggy to fight for air. Within 3-5 minutes he died in my arms. I was able to give him mouth to mouth to revive him until we got to the overnight ER, but there was no doctor there and the receptionist that I gave him to said there was nothing she could do and he did not make it.

I finally found out a few hours later that his test results were of a Bronchial/alveolar pattern, VHS=12.5 R side of chest was completely congested with fluid/edema. Cardio- cardiac murmur, systolic. Oral cavity - MM -pink to greyish pink. , heavy calculus, bloody sputum. Respiratory - Tachypena, crackles, dyspnea. The doctor thought it was not a big deal and he was going to be fine. Would any competent doctor discharge a small dog in this condition with no medical supervision for a minimum of 30 minutes?

Why would the doctor that was going to the other location not take him and make sure he would be fine or at least express the severity of the situation to me? Why did they not have someone ready to receive a critical dog?

Do you agree that the Midazolam was probably the reason he was so groggy and not able to catch his breath with deep breaths and a contributor to his passing? I really feel that the lack of oxygen (since he was too drugged up to fight for breath) is why he basically passed out and died in my arms slowly from the time they took him out of the oxygen tank. Also, as I held him in my arms he was spitting out what seemed to be blood as he coughed before he passed.

I appreciate your feedback on how his care was handled. I think the doctor was incompetent to negligent.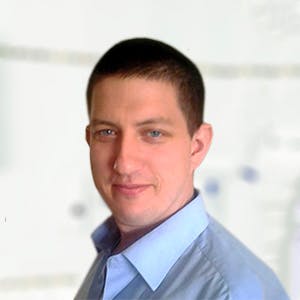 3320
Recommendations
Whilst I understand that this is a traumatic time for you, I do not want to start making assumptions or comments about Bart's care given the circumstances and feel that if you believe that Bart's condition and care wasn't appropriately managed by the attending Veterinarian you should bring it up with the veterinary licensing board in your state. From your description, I wouldn't have moved Bart but I wasn't there and not aware of the full details regarding what occurred. Regards Dr Callum Turner DVM www.avma.org/KB/Resources/Reference/Pages/Veterinary-State-Board-Web-sites.aspx
After reading several comments Dr. Turner, I can't help noticing that you frequently use the phrases; " I wasn't there or I did not examined etc. In this case your advice is bringing it up with the veterinary licensing board.
I assume however, that owners who lost their dog might find comfort if you took the time to explain the seriousness of the situation rather than providing an excuse and a pseudo legal advice based or nothing more than speculation. Owners who lost their dog need some kind of comfort and peace of mind. Dog owners like me with a dog still alive but in similar condition, are trying to understand more about the risks and costs involved in order to be better prepared when they have to make an important decision talking to the vet.
Victor, Villa Rica, GA
Add a comment to Bart's experience
Was this experience helpful?
MAKREE
COCKER
9 Years
-1 found helpful
Thank you again. Of course life goes on. His Brother PB is alive and well and went blind after his Brother died. I bought two puppies to keep him company before he went blind.

Nothing is more distressing than to look back and know that veterinary services were not properly rendered, as you have explained to me what should have happened and I can assure you the steps you outlined were never followed, never monitored and just like the literature on humans who die from excessive oxygen, there is no doubt that animals can also die from excessive oxygen. He was not in distress at the time I took him in. I think that was lost in the form that you have on here that I repeated myself. Someone else thought he was having breathing issues and again, I didnt see it but I took him for a late night exam and in my opinion along with the information you have educated me about the proper procedures to use on MARKEE, they killed my dog. He was under the care of specialists, had just been seen about 3 weeks before, was taken off of all antibiotics and supposedly was doing very well. He was scheduled for a follow up within the next few days. I know its difficult for another VET to admit that a treating VET may very well have acted improperly as no doubt was the case here. That we shall leave for others to determine. Thank you very much for the information. I do appreciate it. All of us who hold licenses must be held accountable for our actions. MILTON F ATTORNEY AT LAW.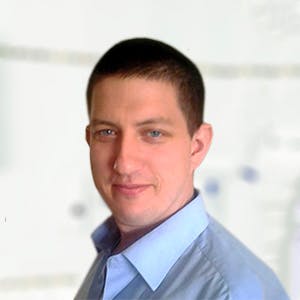 3320
Recommendations
All I can recommend is that if you feel that something wasn't carried out correctly or there was negligence you should contact your state's veterinary licensing board for further information which I am sure you are already aware of in your professional position. I wish the best for PB and your puppies. Regards Dr Callum Turner DVM
Add a comment to MAKREE's experience
Was this experience helpful?
MARKEE
Cocker
9 yesrs
1 found helpful
Has Symptoms
thought dog may have issue with breathing

MILTON F.
Log out
Oxygen Therapy in Dogs

Dog Treatment Loan
OverviewConditionsProcedureEfficacyRecoveryCostPreventionAdvice




Oxygen Therapy in Dogs
Home  >  Dog Conditions  >  Oxygen Therapy in Dogs
Get Dog Treatment Loan




Dr. Callum Turner, DVM


Dr. Callum Turner, DVM

The foaming started after the pure oxygen was administered without a face mask during 2-3 hour period of time, and machine was broken no way to tell how much pure oxygen was given. Dog died a few hours after oxygen was administered. Dog did not exhibit any overt signs of breathing issues or choking before oxygen given, in fact dog slept on way to exam no noise whatsoever. Too much unmeasured pure oxygen??






Submit comment
Was this experience helpful?


Helpful


Not Helpful
Comment


Have a veterinary treatment question?
Ask a veterinarian and get a free answer in 24 hours.
Get Veterinary Advice Today


The statements expressed are only for informational purposes and should be independently verified by your local veterinarian.

Finance Oxygen Therapy Treatment
*APRs starting at 6.95%
Get pre-qualified for Vetary Credit to instantly pay for dog's oxygen therapy treatment for the next 2 weeks. Don't waste time applying for pet insurance with a pre-existing condition.
Try Vetary Credit
*No impact to FICO score
Get your dog's Oxygen Therapy treatment today
Covers pre-existing conditions
Accepted at 99% of vet practices
Lower rates and high approvals through technologies
Credit check, approval and payment in minutes
24/7 live customer support
What's your pet's name?

eg. Ruby






Next

Check Rate for Pet Care Credit:

In order to receive a customized offer, you must have verifiable gross monthly income of $2,000 or greater, a FICO score of at least 640, and meet other Vetary credit criteria.
You're checking your rate as MILTON FAGIN ([email protected]). I'm not MILTON

First Name


Last Name


Street Address


Apt, Suite, etc. (optional)


City

State

Alaska
Alabama
Arkansas
Arizona
California
Colorado
Connecticut
District of Columbia
Delaware
Florida
Georgia
Hawaii
Iowa
Idaho
Illinois
Indiana
Kansas
Kentucky
Louisiana
Massachusetts
Maryland
Maine
Michigan
Minnesota
Missouri
Mississippi
Montana
North Carolina
North Dakota
Nebraska
New Hampshire
New Jersey
New Mexico
Nevada
New York
Ohio
Oklahoma
Oregon
Pennsylvania
Puerto Rico
Rhode Island
South Carolina
South Dakota
Tennessee
Texas
Utah
Virginia
Vermont
Washington
Wisconsin
West Virginia
Wyoming


Zipcode


Phone Number


DOB (MM/DD/YYYY)


Social Security Number



Treatment Cost
If you qualify, the final amount of your loan will be reflective of pet's actual treatment cost.



Monthly Gross Income
Alimony, child support or separate maintenance income need not be included unless relied upon for credit. You may include the monthly amount that you have available to spend from your assets.



Monthly housing expense
Enter your current monthly rent or mortgage payment.

I agree to Vetary's Credit Report Pull Authorization, Electronic Communication Agreement, Vetary Terms of Service, Vetary Privacy Policy, and Call & SMS Authorization

I understand that by clicking on the Check Your Rate button immediately following this notice, I am providing 'written instructions' to Vetary under the Fair Credit Reporting Act authorizing Vetary to obtain information from my personal credit profile or other information from one or more consumer reporting agencies, such as Experian, Equifax and TransUnion. I authorize Vetary to obtain such information solely to conduct a pre-qualification for credit.
Check My Rate*This will not impact
your credit score

Company
Careers
Universities
FAQ
Explore
Salt Lake City
Brigham City
Provo
West Jordon
Ogden
Find
Practices
Veterinarians
Sign Up
Pet Credit
Vet Sign Up
Education
Dog Conditions
Cat Conditions
Horse Conditions
Rabbit Conditions
Dog Breeds
Legal
Terms of Service
Privacy Policy

[email protected]  |  (855) 738-9111  |  © 2017 Vetary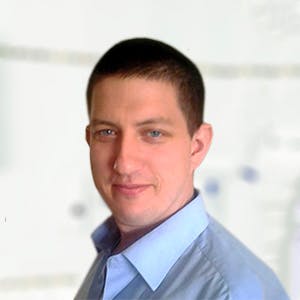 3320
Recommendations
Your question is: -
The foaming started after the pure oxygen was administered without a face mask during 2-3 hour period of time, and machine was broken no way to tell how much pure oxygen was given. Dog died a few hours after oxygen was administered. Dog did not exhibit any overt signs of breathing issues or choking before oxygen given, in fact dog slept on way to exam no noise whatsoever. Too much unmeasured pure oxygen??
Answer: -
If equipment doesn't work correctly or gauges are not giving readings then they shouldn't be used as it isn't possible to determine the level of oxygen (or any other gas) being administered; flow rate needs to be monitored. The decision to administer oxygen may have been based on the colour of mucous membranes or a pulse oximeter reading indicating poor saturation of blood with oxygen. I wasn't there and I didn't examine Markee, so I cannot say whether the actions of the attending Veterinarian were correct or not; other factors such as other symptoms discovered during initial assessment may have also indicated oxygen therapy. Regards Dr Callum Turner DVM
Add a comment to MARKEE's experience
Was this experience helpful?
MARKEE
Cocker
9 Years
0 found helpful
Dr. Turner. I agree about your opinion reference equipment. I know you did not treat my Pet. He was 'put on pure oxygen immediately upon arrival. He was not gasping for breath when they took him from my arms. They administered pure oxygen before any tests. It took a very long time to get radiology results cause images had to be retaken cause radiology equipment was not working properly. This dog slept peacefully on way to exam. He had been treated very successfully for months at another facility for issues with lungs. A friend thought she saw him having breathing issues. I never did see this, but took him in. I think excessive oxygen could have been the direct cause of his death. The point I wanted you to understand was he did not have any foam at all in mouth before the tech started the oxygen. The vet did not give the oxygen, nor did bet monitor it. I dont think they should have used excessive unmonitored oxygen with broken machine. I didn't find out about this till months later.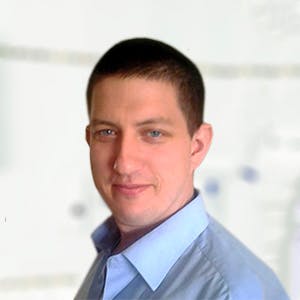 3320
Recommendations
An animal (or human) does not need to be gasping for breath to require oxygen which is why I mentioned about the colour of mucous membranes and readouts from a pulse oximeter which can give concern that there is a low oxygen saturation in the blood. I do not want to pass judgement as I wasn't present (and also from a liability point of view). I understand that Markee had no foam from the mouth when you arrived at the clinic and looked as if he was sleeping. I noted in an earlier answer some conditions which may cause foaming at the mouth; but if Markee has low oxygen levels in the blood (from a theoretical point of view) then oxygen therapy would have been required to keep oxygen saturation levels at a physiological level. Regards Dr Callum Turner DVM
Add a comment to MARKEE's experience
Was this experience helpful?
MARKEE
Cocker
9 Years
0 found helpful
Has Symptoms
seemed lethargic, elevated temperature
Dr. Thank you for the information. Just to be clear, I meant my dog was sleeping and in no plain on the way to exam. Totally alert. I was asked if I would allow oxygen, I said yes, they asked that because I stupidly bad called them and said he might have breathing issues, I NEVER SAW IT, they ran no tests as you referred to before or after they started oxygen. I think the unmonitored excessive oxygen with a broken machine killed my dog.

You have been very helpful and pointed out the proper procedures that should have been followed that were not.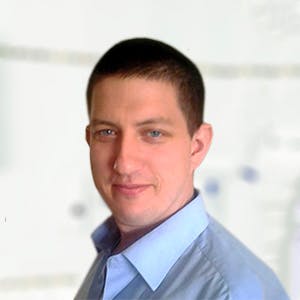 3320
Recommendations
It can be distressing when a loved one passes away, especially when you believe that something was carried out incorrectly. Looking for answers can consume your life. Try to think more about the life you had with him rather than the last hours and his passing. We cannot say conclusively that the oxygen therapy was the cause of Markee's death as there may have been underlying pathologies that may have contributed to Markee's death. Regards Dr Callum Turner DVM
Add a comment to MARKEE's experience
Was this experience helpful?
MARKEE
Cocker Spaniel
9 Years
0 found helpful
Has Symptoms
lethargic, disnt want to walk but was not choking
but not making any breathing sounds.
How long is it safe to give pure oxygen a 37lb dog, if white foam starts to come out of the dogs mouth, what does that indicate and should pure oxygen use be immediately stopped or continue?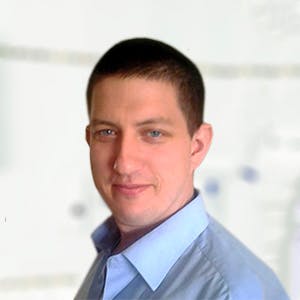 3320
Recommendations
Further to last weeks question. Foaming at the mouth may indicate a few different things including fluid in the lungs, seizures, poisoning, stomach problems or stressed induced. The quantity of foam and consistency may have an effect on the oxygen therapy efficacy which is why individual cases are handled differently. Oxygen therapy is usually a short-term therapy given to stabilise a patient until an underlying cause is identified. Regards Dr Callum Turner DVM
The foaming started after the oxygen was administered. The pure oxygen was given over 3 hours.that's when white foam came out, the oxygen machinee was broken and no one knows how much pure oxygen was actually given during a 2=3 hour period.
Add a comment to MARKEE's experience
Was this experience helpful?
MARKEE
Cocker
9 Years
0 found helpful
How much oxygen would you administer to a dog about 37lbs so you dont endanger his life? How do you know how much you are giving the dog? The dog didn't seem to have any breathing issues on way to ER. Can you kill a dog with too much oxygen therapy, pure oxygen? How long and how much can a small animal tolerate. If the animal started to foam at mouth would that indicate too much oxygen and would you or should you stop the oxygen as soon as you observed white foam coming from the dog??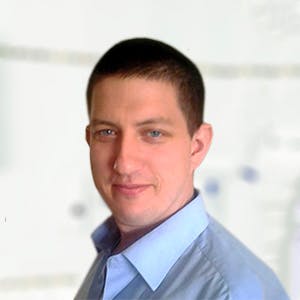 3320
Recommendations
The flow rate for a dog of 37lb would vary depending on the type of system being used but generally 100ml/kg/min (or around 50ml/lb/min) which may be increased in certain circumstances. Breathing is initiated by the level of carbon dioxide in the respiratory tract, in a pure oxygen environment a dog (or any animal or human) may not breathe due to a lack of carbon dioxide. Breathing problems can occur at any time, especially in a critical patient. Regards Dr Callum Turner DVM
What is the proper way to administer oxygen, 2) how long would it be safe to give pure oxygen? 3)if dog started foaming at mouth while oxygen was being given, what would that indicate and would you stop giving oxygen at that point and time or continue?
Add a comment to MARKEE's experience
Was this experience helpful?