What is Fluid Therapy?
Fluid therapy is the act of replenishing a canine with adequate fluids when they have been depleted due to mediated disease or trauma. Fluid therapy can be administered to a dog intravenously (through the vein), subcutaneous (under the skin), intraosseous (through bone marrow), or intraperitoneal (through the abdominal wall).
There are three different types of fluids that are used in canine fluid therapy:
Fluids containing isotonic crystalloids match the same solute concentration of blood and therefore will mimic the osmotic pressure.
Colloids supply oncotic pressure, found in both natural and synthetic norms.
Hypertonic saline, which is a fluid therapy element that creates a high osmotic pressure within the vascular space.
Book First Walk Free!
Fluid Therapy Procedure in Dogs
Fluid therapy is individualized and tailored to each condition, as well as the canine. The location in which the fluid is infused, fluid composition, rate, and fluid volume are dictated by the needs of the patient. Fluid therapy can be administered to a dog intravenously (through the vein), subcutaneous (under the skin), intraosseous (through the bone), or intraperitoneal (through the abdomen). In general, the procedure for administration of fluid therapy is ideally the same with the placement of a catheter and rate of administration being the only differences.
The veterinarian will determine the site of administration (intravenously, subcutaneous, intraosseous, or intraperitoneal).
The type of fluid will be determined based on the dog's condition (Isotonic Crystalloids, Colloids, Hypertonic Saline) and an IV bag will be prepared.
The fluid rate will be calculated. Maintenance fluid therapy for dogs is 132 x body weight (kg) per 24 hours.
The size of the catheter will be determined, placing the largest catheter possible to provide adequate rates of fluid.
The fluid therapy catheter will be prepped for placement. Saline solution is run through the port (the connective device for the catheter) and it is swabbed with alcohol.
The hair will be clipped and cleansed to perform a sterile preparation.
The catheter used for fluid therapy is equipped with a needle to allow penetration of the skin. The catheter will pierce the skin, the plastic catheter will be pushed into the skin (or vein) as the needle is pulled out.
The end of the catheter is capped off to prevent bleeding as it is taped into place.
Once the catheter is taped into place, the cap is removed and the IV line is connected.
An IV bag full of the pre-prepared fluids will be connected to the line and the valve will be opened to the pre-calculated flow rate.
Efficacy of Fluid Therapy in Dogs
Fluid therapy can achieve adequate resuscitation rapidly and the retained fluid can aid in intravascular expansions for up to 12 hours (colloids). Isotonic Crystalloid fluid therapy is inexpensive and readily available for emergencies. Fluid therapy is also beneficial in encouraging the canine to eliminate, which removes excessive solutes from the body. A hypertonic saline solution in fluid therapy improves cardiovascular function, stimulated myocardial contractions, and peripheral blood flow, which is needed in shock patients. This type of fluid therapy also helps to normalize cell function, benefiting those with circulatory shock, penetrating wounds, and brain trauma.
Fluid Therapy Recovery in Dogs
Fluid therapy treatment, in itself, does not typically require a recovery period, but the catheter site should be monitored for signs of irritation or infection.
Cost of Fluid Therapy in Dogs
The cost of fluid therapy depends on the type of fluid used during therapy, the duration and volume of fluid used. A dog placed on fluid therapy will require professional monitoring, which requires hospitalization and adds to your expense. Additional drugs, emergency care, and procedures will also be added onto your veterinary bill. However, the average cost of fluid therapy is roughly $70-$100, though these numbers will vary by clinic.
Dog Fluid Therapy Considerations
The use of synthetic colloids as a fluid therapy poses a risk for acquired coagulopathy. Isotonic Crystalloids can cause pose a risk for the absence of clotting factors in the blood, diluted red blood cells, and interstitial edema. Hypertonic Saline is fast acting, but short-lived to less than one hour. The administration of this fluid therapy poses a risk for abnormal heart rhythms and can't be used in dehydrated patients. The solutions actually pulls water from the intracellular and interstitial sites in the dog's body, creating a disturbance in electrolyte values.
Fluid Therapy Prevention in Dogs
Fluid therapy is used to treat a number of conditions and may be used in conjunction with numerous other treatments and procedures. Your ability to prevent conditions that lead to the use of fluid therapy will depend on the condition at hand, but good care practices, including providing a safe environment, adequate nutrition and access to clean water, can help keep your dog in good overall health.
Fluid Therapy Questions and Advice from Veterinary Professionals
Misty
miniature dachshund
10 Years
0 found helpful
My dog was on fluid therapy for 4 days as part of attempted renal failure intervention. Prior to therapy, she was refusing food, losing weight and lethargic, but beyond that had no outward serious symptoms. Within hours after leaving the pet hospital, she was refusing both food and water, and has been having very runny and frequent diarrhea. Her breathing also seems intermittently labored. I've had to let her outside about once every hour throughout the night to relieve herself. I don't know if these are symptoms of the kidney failure or if it could be the fluid therapy. Would the vet have given her antibiotics as a matter of course due to the catheter? If so, would it have caused this much diarrhea?
Sounds just like mine. Those are symptoms of kidney failure. I'm sorry to hear fluid therapy didn't help. We went back after 2 days and sub q fluids at home with no help. We have increased the fluid and go back in 2 more days. Not sure if it's helping.
Add a comment to Misty's experience
Was this experience helpful?
Papi
Maltipoo
8 Years
1 found helpful
Has Symptoms
Not eating no energy shaking
My dog just turned 8 and he started been grumpy then extremely thirsty now he stopped eating and shaking.. All this happened a week after I gave him a 3mo. Chewing treatment for fleas and ticks. I took him to the vet and he found a bacteria and parasites. I'm waiting for blood test but I'm terrified he is my everything! He's been on IV for 5 days now. How long can he be on IV with no food? What could have happened to my little guy? He has no diarrhea or symptoms of dying according to vet. Yet no answers and I can't stop crying I pray he will be okay!
My shorkie is 8 years old and going through the same thing after giving flea and tick medicine. My vet doesn't think it has anything to do with it, but she hasn't eaten in 7 days, she's just been on fluids and medicine. Her blood work, x-rays, and everything comes back normal, and I am just beside myself and devasted that I'm going to lose her. What was your outcome?? Please help!!!
Add a comment to Papi's experience
Was this experience helpful?
Terrry
Mixed breed terria
9 Years
0 found helpful
Hi my dog was giving fluids Sunday for trap gas in stomach is it normal to have diarrhea and how many days would it last or how many days should I wait to go to the vet if this continues
Add a comment to Terrry's experience
Was this experience helpful?
Trouble
Chihuahua
11 Years
0 found helpful
Took my dog to the emergency yesterday because his belly was bloated. He has heart failure so they concluded it was fluid build up in his belly, luckily not much in his lungs. They performed a fluid removal and extracted almost a liter. I have him now and he's still leaking a bit from the wound. He's able to walk and move around better, however he's still not eating much and has diarrhea. He also keeps licking himself and I noticed it's red above his genitals, I don't know if that's due to him licking himself (I haven't noticed any biting) or maybe it's a side effect? I hope all of these things will be resolved soon, he's taking medication including vetmedin and diuretics but I'm still worried. I'm not sure if I should call my vet now or maybe wait it out and see how he feels in a while since it's only the day after. I'm hoping someone could give me some advice, thank you.
Add a comment to Trouble's experience
Was this experience helpful?
Urk
Mixed Spitz-Poodle
11 Years
0 found helpful
My dog Urk (mix spitz & poodle) is in Renal Failure stage IV and we have had him on fluid therapy for 3 days now. Before we put him on the IV he hadn't eaten for 2 days. He's still very weak now but drinks a lot of water but still hasn't eaten. There is also excessive salivation, which the vet believes may be caused by abscesses in his mouth and may also be another reason why he isn't eating. With this, we're not sure how long he can hold out for. We are trying to stay positive but it's difficult seeing our baby like this.
Add a comment to Urk's experience
Was this experience helpful?
remy
American Pit Bull Terrier
11
2 found helpful
Has Symptoms
Gagging, drive heaving, gulping swalloong
Will fluid therepy improve and provide and extend her life several more months as she is in stage four I believe renal failure. She eats once a day ( picky and very little), stares, seems confused, dropped weight from 57 lbs a year ago and 40 lbs now. Creatine is 6.8 and Bun is 180. I know there is no cure but she doesn't appear to be in pain, just not herself and scared of any kind of steps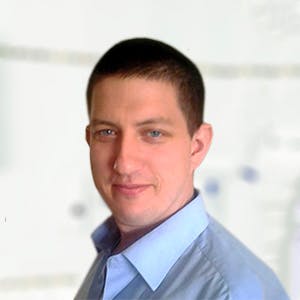 3320
Recommendations
Staging of renal failure using creatinine usually means that levels above 5.0mg/dL are stage IV. Fluid therapy is a cornerstone of management of dogs with azotemia (increase in nitrogen containing products in the body) as it will ensure that the dog remains hydrated, increase blood volume and will increase hydrostatic pressure. Regards Dr Callum Turner DVM
Will this treatment be a lot uncomfortable or painful ? Does he have to spend the night at the lab ?
Add a comment to remy's experience
Was this experience helpful?
Dusty
Labrador Collie
11 Years
1 found helpful
Medication Used
Metronidazole, famantodine
My dog received IV fluid therapy after having diarrhea and vomiting for 2.5 days of not responding to bland diet of cooked chicken and rice. He is now recovered from the gastrointestinal infection with antibiotic treatment and being on canned Hills I/D food.

However, since the IV fluid treatment he hasn't drank any water. I thought on the first day it was due to being well hydrated. On the second day, I started adding water to the canned food at each feeding. It is now going on the third day of not drinking water on his own. How long does hydration last after IV fluid therapy? Is he getting enough hydration or should I be worried?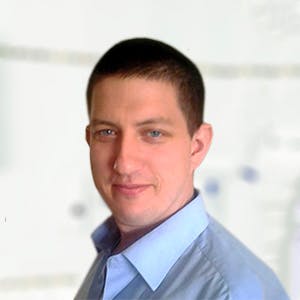 3320
Recommendations
It is normal for a dog to not drink after fluid therapy since they won't have a desire to drink, however the effect of the fluid therapy would depend on the level of dehydration, the amount of fluids administered, the clearance of fluid through urine, environmental temperature among other causes. Continue to add water to the wet food to be on the safe side and check the gums for capillary refill time: press the gum until it turns white and let go, the area should return pink in less than two seconds if it takes two seconds or longer Dusty may be dehydrated. Regards Dr Callum Turner DVM
Add a comment to Dusty's experience
Was this experience helpful?
Clyde
Yorkie
14 Years
0 found helpful
Has Symptoms
Brown vomit/diarrhoea. Bleeding gum
Medication Used
Buprecare.Ranitidine inj. Amoxicill
My 14yr yorkie has stopped eating and drinking for 2 days..vomitted Brown fluid and some diarrhoea. Previous removal of melatonic melanoma from mouth and one lymph node 1 year ago. C/o ranitidine and buprecare injection..now on oral abx but not toleration oral fluid.Also aneamic. Would iv fluids benefit?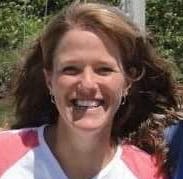 1611
Recommendations
Thank you for your email. Without seeing Clyde or knowing more what is going on with him, it is hard for me to comment on what might be going on with him, but if he is vomiting and not eating, he is so little that he is probably getting dehydrated. Often IV fluids do help just to keep these kids hydrated, while your veterinarian figures out what is actually wrong with him. I hope that he is okay.
Add a comment to Clyde's experience
Was this experience helpful?
Bentley
Cavalier King Charles Spaniel
10 Months
0 found helpful
Has Symptoms
Congenital renal dysplasia
Hello, can you explain why you cannot use a peripheral venous catheter type needle while giving subcutaneous fluids to a dog. We have a wiggly puppy that we try to keep secure and calm, but can only do so for so long. Sometimes he will not stand the 10 minute procedure and having the metal needle in him is very scary. Any advice. Thanks.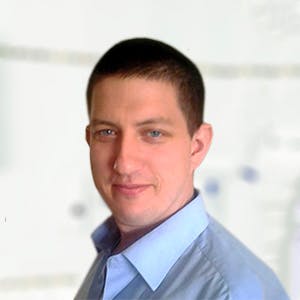 3320
Recommendations
Venous catheters are not very strong and can easily be kinked and damaged when not used for their intended purpose; having a wiggly puppy would probably cause the catheter to move too much and may impede the flow of fluids. Venous catheters are usually placed in a vein and then secured to a limb (usually) with bandage and tape or sutured into position. Whilst a needle may seem scary, there is little to go wrong; Bentley can move around and the needle will stay in the same position unless something or someone knocks it into him, if he runs away the needle will just fall out. Regards Dr Callum Turner DVM
Add a comment to Bentley's experience
Was this experience helpful?