What is Surgical Tumor Removal?
The word tumor refers to an abnormal growth of cells that results in a lump forming. However, tumors range widely in significance from harmless growths (described as 'benign') to aggressive life-threatening lumps that seed cancer cells to other parts of the body (described as 'malignant').
For many lumps, it is best to err on the side of caution and treat them early, so as to reduce the risks should they be malignant. Depending on the type of tumor, the options include surgical removal, chemotherapy, or radiation treatment. Of these, surgical removal is by far the most widely performed and common in first opinion practice.
Book First Walk Free!
Surgical Tumor Removal Procedure in Dogs
For some tumors it's helpful to know what the cancer is, in order to aid planning the operation. To do this the vet may remove a few cells via a needle and send them for analysis.
For aggressive cancers the vet will 'stage' how far advanced the cancer is. This includes checking the draining lymph nodes for evidence of spread, radiographing the lungs for secondary tumors, and scanning the liver.
This information allows the vet to decide if it is appropriate to put the patient through surgery and helps when planning how much tissue to remove.
Typically the patient has blood tests to determine their underlying health and whether supportive intravenous fluids are required during the anesthetic. The dog then receives a premed injection, including pain relief, to prepare them for the anesthetic.
Anesthesia is induced via a catheter in the dog's leg, and maintained via anesthetic gas supplied through a tube placed in their windpipe.
The area around the tumor is clipped and made sterile with surgical scrub. For internal tumors, the prep is made on the skin where the incision to gain access is made.
The scrubbed and gowned surgeon then removes the lump, with wide margins of tissue around the lump. The incision is closed with sutures, and a dressing applied where appropriate.
Efficacy of Surgical Tumor Removal in Dogs
The success of surgery depends on:
The type of tumor
How early the tumor was caught
Accessibility
How much tissue was removed from around the tumor
Surgical technique
For small benign masses, surgery will be curative. When possible, the lump should be sent away for analysis. This not only confirms what type of tumor was present, but checks that 'clean margins' were obtained, meaning that enough tissue was removed to reasonably assume the cancer has been eliminated from that area. For large malignant masses, the surgery may not be curative but may 'debulk' the tumor and buy the patient some extra time. For many patients, the outlook is good, especially with prior screening to check for complications ahead of surgery. Incomplete removal of an invasive tumor can mean it recurs.
Surgical Tumor Removal Recovery in Dogs
An average, recovery time from surgery is 10 - 14 days for straightforward cases. During this time the dog must be prevented from licking the operation site by wearing a cone or having the area covered with a dressing. The dog must avoid exertion, which could burst the stitches, and only go on gentle lead walks (as instructed by the vet).
Internal stitches dissolve of their own accord but those in the skin will be removed at 10 - 14 days. Once the results of the lab report are known, the vet will decide if further action is needed. This may include regularly screening to look for recurrence, or further treatments such as chemotherapy or radiotherapy.
Cost of Surgical Tumor Removal in Dogs
In many cases, the actual surgery is just part of the cost involved in treatment. Add on costs include screening tests such as ultrasound scans ($75-$280) and x-rays ($60-$280), with the possibility of adjunctive chemotherapy or radiation treatment. The latter takes places at specialist clinics and may cost thousands of dollars.
For a simple skin tumor removal, the cost can vary from $180 to 375, whilst more complex internal tumors run $1,000- $2,000 and upward.
Costs vary depending on the surgical time and the complexity of the surgery. Surgeons in first opinion practice are highly competent at removing tumors, but for lumps in difficult to access locations a referral to a specialist may be needed, which can be costly.
It is never wise to ignore a lump in the hope that it goes away. Not only does this put the pet's long-term health in peril, but the eventual treatment is liable to be more expensive as a result of increased complexity.
Dog Surgical Tumor Removal Considerations
Surgical tumor removal ranges from the straightforward to the complex. The need for surgery should always carefully assessed so that the benefits outweigh the risks. Major surgery is painful and requires the dog to be in relatively good health in order to heal. If the cancer has already spread or the dog is generally in poor health, then whether to proceed requires careful thought and discussion. Whilst surgery is a vital life-saving tool, sometimes even the best surgeon cannot cure the patient, because of the nature of the cancer. This means the dog may either grow new tumors in a different place, the cancer may spread internally, or the tumor regrow.
Surgical Tumor Removal Prevention in Dogs
Prevention is often not possible because cancers occur due to factors outside the owner's control, such as the genetic makeup of the dog. It is, however, sensible to make sure the dog has a healthy diet and adequate exercise so they are in optimal health. Then, should a tumor develop the dog is best placed to cope with the anesthetic and surgery.
In addition, the owner can help by being vigilant for lumps and tumors. It is a good idea to check the dog's skin on a weekly basis and get any new lumps checked by the vet. In addition, carefully monitor existing lumps. This includes:
Photographing them
Measuring the lump and writing the size down
Being vigilant for changes in size, shape, or texture
Spotting changes such as the lump starting to irritate the dog.
Lumps that grow rapidly, become attached to the underlying tissue, become red or inflamed, or bother the dog should be checked by the vet.
Surgical Tumor Removal Questions and Advice from Veterinary Professionals
Edgar
Cocker x American Cocker
5
1 found helpful
Hi Callum, we have a dog who has developed bladder cancer, the most recent tests showed squamous cells and tcc cells, but was inconclusive, he has been going 9 months since diagnosis with very good relative health, until the last four weeks, his rear right leg function has weakened and we can feel a mass on his abdomen. This seems to have developed since our vet took a tissue sample from the bladder wall and performed an ultrasound. We are unsure of how to proceed now, whether to let the condition run its course or do further tests to see if the mass in the abdomen could be worth removing, we are aware that the bladder cancer is terminal and isn't commonly operated on, it is just a question of the mass in the abdomen and if that could be considered for removal to buy some time.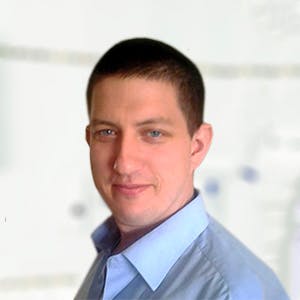 1817
Recommendations
Transitional cell carcinoma is the most common form of bladder cancer in dogs; it is malignant and aggressive not only locally but may also metastasise to other organs. Surgical removal of transitional cell carcinoma can be difficult due to the location usually of the mass near to the neck of the bladder and the level of invasiveness of the mass through the full thickness of the bladder. It is always worth having new masses checked by your Veterinarian to determine if they are part of the same condition or different (i.e. lipoma for example) and to keep monitoring the condition. Both radiotherapy and chemotherapy treatments are available for dogs with transitional cell carcinoma, but it would be worth speaking with an Oncologist about this as there are varying levels of success and some complications with radiotherapy. Regards Dr Callum Turner DVM
www.vetary.com/dog/condition/transitional-cell-carcinoma-of-the-urinary-tract
www.vet.purdue.edu/pcop/files/docs/CanineUrinaryBladderCancer.pdf
www.ncbi.nlm.nih.gov/pubmed/7983623
Add a comment to Edgar's experience
Was this experience helpful?
Creed
Labrador Retriever
14 year 9 months
0 found helpful
I have an almost 15 year old Labrador with a fast growing tumor on his torso. It was removed 3 months ago, but within 2 weeks started growing back. It's a low grade soft tissue sarcoma. Obviously it was not completely taken out. It is now bigger than a soft ball and keeps growing. It doesn't seem to be bothering my dog yet. He is in good health otherwise.....as far as a 15 year old dog goes. Should I have this tumor removed again? We've tried medication to slow the growth, but that didn't work. Vet has recommended we do nothing :(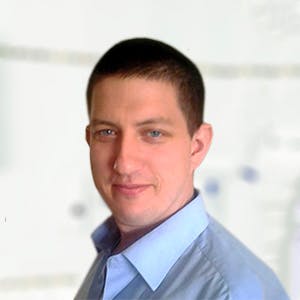 1817
Recommendations
Given Creed's age and the location of the tumour, a do nothing approach is possibly in his best interest as repeated anaesthesia at his age and the difficulty in removing tumours with an adequate margin of healthy tissue can be challenging along with difficulty of having enough skin the close the wound afterwards may make surgery an unviable option. Obviously I cannot examine Creed, but if you have any concerns discuss them with your Veterinarian. Regards Dr Callum Turner DVM
Add a comment to Creed's experience
Was this experience helpful?
Wyatt
German Shepherd
7 Years
0 found helpful
Has Symptoms
Lythomia hodskins maybe swollen lyrhnodes
My dog has lythomia like right under jaw chest area. I was wondering can you cure this and can it get surgically removed.or do u do chemo therapy and then to get ride of there cancer. What are diets and stuff you can do when they have cancer keeping them active and doing stuff all the time and not dipressed. Thanks so much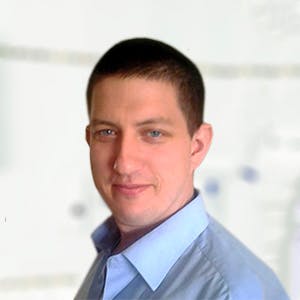 1817
Recommendations
Have you visited your Veterinarian? Has a fine needle aspirate or biopsy been performed? Have bloods been taken? There are various causes for swelling and lumps under the jaw or around the chest which are less severe than Lymphoma like swollen salivary glands, accumulations of fat, abscesses etc… Treatment of lymphoma isn't curative but medical management; there are many different chemotherapy protocols for lymphoma based on vincristine, cyclophosphamide, doxorubicin and prednisone; you should speak with your Veterinarian about the most suitable treatment protocol for Wyatt. You may need to visit a Specialist regarding Wyatt's treatment plan. Regards Dr Callum Turner DVM
Add a comment to Wyatt's experience
Was this experience helpful?
Chloe
French Bulldog
4
0 found helpful
My frenchie has what appears to be a growth water filled on her ear flap .does not appear to be in pain. Is there a home remedy I can do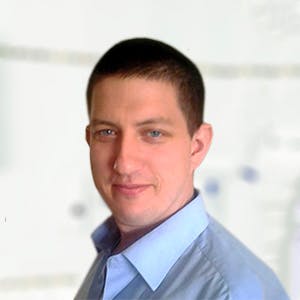 1817
Recommendations
Liquid filled masses may consist of blood, sebum or other fluid; if the mass is caused by blood (aural haematoma), it may require surgical treatment. There are many types of treatment depending on the type of mass and the cause; in this case you would need the mass to be examined by your Veterinarian for a correct diagnosis. Regards Dr Callum Turner DVM
Add a comment to Chloe's experience
Was this experience helpful?
Mitzi
Shih tzu
8
0 found helpful
My 8 year old Shih Tzu has a large lump on her chest. The vets have taken a needle to it twice in four years. No cancer cells but it is getting bigger and I'm thinking it will be harder to remove it as she gets older. Would laser be a better way to go?It is so much more expensive but I want to do the best thing for my dog and because she is a Shih Tzu I worry about her breathing during surgery. Thank you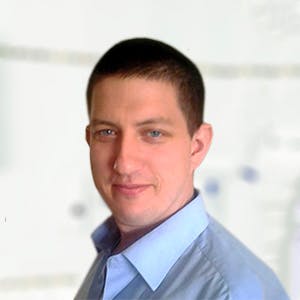 1817
Recommendations
A lump on the chest can be easy or difficult to remove depending on the level of infiltration. Surgery can be tricky and Mitzi may require assistance breathing if the chest wall is opened to remove the lump. If the cells from the aspirate were sent to a Pathologist, they would be able to identify the type and origin of cells. Surgical excision would be the best course of treatment, eight years old isn't too old for surgery, but pre-anesthetic blood tests should be taken. Regards Dr Callum Turner DVM
My 16 year old shit zu, has a really big lump on his leg almost the size of a tennis ball, what do you think it is? He's crying and I wanted to know whether to put him down or have it surgically removed.
Add a comment to Mitzi's experience
Was this experience helpful?
Harvey
English Cocker Spaniel
3 Years
0 found helpful
Has Symptoms
Red raised hard lump bleeding slightly..
My dog a cocker spanial has a histiocytoms on his head above his eye for the last 4 weeks he is 3 years of age.
It is very Red & inflamed at the moment & bleeding slightly due to another dog while out walking having a go at him a few days ago.
I have taken him to the vets & had a second opinion because I was so worried.
I have been told it could go away nevertheless also informed it could be something more sinister! although the vet said it's 80% sure it's a histiocytom, I have chosen to have it removed am I being a responsible owner. I don't want to put him through unnecessary surgery. The cost is going to be around £500 although that's not a problem.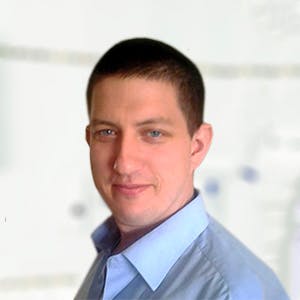 1817
Recommendations
The two possible options are: have it removed and a sample checked by histopathology to see exactly what it was or have a biopsy performed (again histopathology) to confirm the type of lesion and then possibly have surgery to have it removed afterward. Removal is your choice, but it is possible if you don't operate, it may get damaged again and may cause other problems. Surgery in an otherwise healthy three year old shouldn't cause any reason for concern. Regards Dr Callum Turner DVM
Add a comment to Harvey's experience
Was this experience helpful?
Traviesa
Toy Poodle
12 Years
0 found helpful
My toy poodle mix has a bump in her armpit and is limpin fans causing her discomfort but she had just recovers from surgery a month ago when she had her mammory gland tumor removed. I wanted to know if these could be connected in any way? The limp is right at the end of her last incision from the previous surgery. The lump is about the size of a golf ball and I has only recently been visible to me.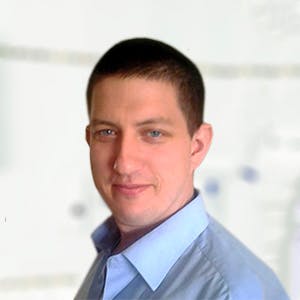 1817
Recommendations
A golf ball sized lump is quite a significant size in a poodle. The axillary lymph node may be enlarged which can occur in cases where cancer has spread or an infection. I would take Traviesa back to your Veterinarian immediately. It may also be a haematoma caused by a bleed after surgery leading to a large blood clot; still better to get it checked as soon as possible. Regards Dr Callum Turner DVM
my dog has a big round ball like thing on his right ear it was small but has grown and about as big as a quarter now .what can i do .i dont have money for an operation. it does,nt seem to hurt. alta meeker.
Add a comment to Traviesa 's experience
Was this experience helpful?
Baby
Miniature Pinscher
11 Years
0 found helpful
My dog has had a large mass under his tounge for a few months and recently it has gotten quite large, a vet appointment hasn't been made. He does not seem be in any pain but recently the size of the mass has cause his eating habits to change a small bit, he seems to like softer food. Would this be able to be removed and what are the possibilities of the mass being malignant or Benign?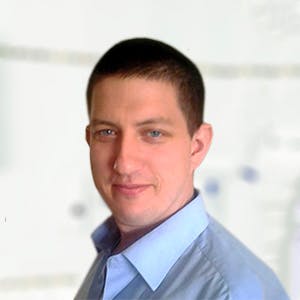 1817
Recommendations
The chance of having at least some of the mass removed is high; the chance of having it removed completely with adequate margins is very low; but removal of the bulk of the mass will at least make eating more comfortable. The two most common oral tumours are malignant, but benign tumours are common too; some may spread and others are just locally invasive; without a biopsy being sent for histopathology we cannot know for sure. Regards Dr Callum Turner DVM
Add a comment to Baby's experience
Was this experience helpful?
Baxter
Shih Tzu
11 Years
0 found helpful
My 11 year old Shih Tzu is in very good health. He began to cough so I took him to the Vet and he took an x-ray and said my dog has a growth on his lung. He sent me to a specialist who did a needle biopsy of the growth. The specialist doesn't give me a straight answer as to what the growth is, cancer or not. What should I do?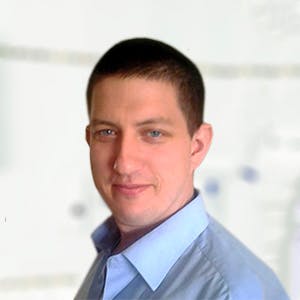 1817
Recommendations
It is not so simple about what should be done as we are unaware of the type of mass in the lungs; tumours, abscesses and other masses may cause shadows in the lungs on an x-ray. Without know what it is, treatment options are limited; surgical removal is one option if Baxter is otherwise healthy but is highly traumatic and has a long recovery; it may be worth asking for a second opinion on the biopsy to get a different Pathologist's opinion. I really cannot give you much advice I'm afraid. Regards Dr Callum Turner DVM
Add a comment to Baxter's experience
Was this experience helpful?
Cooper
Shih Tzu/ Maltese mis
12 Years
0 found helpful
My 12 year old Shih Tzu has been diagnosed with a spindle cell tumor on his hind leg. It is about the size of an egg. I feel terrible in asking this, but I wonder about spending that kind of money on a dog of this age. He does not appear to be bothered by it, but my vet is recommending removal. Any advice?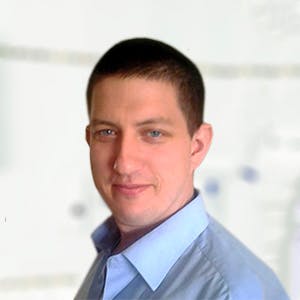 1817
Recommendations
Whilst Cooper is past seven years old and passed 75% of his expected lifespan (two parameters used for determining suitability for surgery depending on the literature you read); it would be best to remove the tumour as it may impede walking and can ulcerate etc… Your Veterinarian would perform blood tests before administering anaesthesia to determine the level of liver and kidney function (as well as platelet counts etc…); today with modern inhalant anaesthetics a lot of the problems previously associated with anaesthesia in older pets no longer applies. Ultimately, you need to have this conversation with your Veterinarian to discuss Cooper's individual case. Regards Dr Callum Turner DVM
Add a comment to Cooper's experience
Was this experience helpful?
Molly
Jack Russell Terrier
17 Years
0 found helpful
Has Symptoms
Does not appear to be in pain
Medication Used
Rimadyl, Docusate Sodium & Clavamox
Molly 17 years old female JacK Russell 8 lbs
Very poor sight, hearing loss, trouble with back legs
Doggy dementia
External tumor size of a ping pong ball off upper lip
Ulcerated, sometimes excessive bleeding if she hits it
We hold it when she eats and it is cleaned daily
Vet said too old for anesthesia due to a heart murmur
Has lost a lot of weight over the past couple of years but still a Hearty eater!!
Castor oil 2-3 times a day was shrinking it but it bled too much with a thinning outer layer. Does not appear to be in pain. We just can't let go of our family member!
Going to try another vet but any suggestions??
Thank you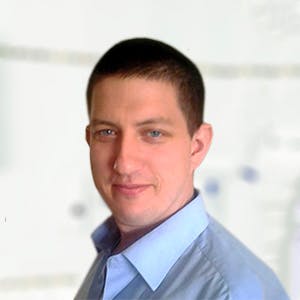 1817
Recommendations
Location of the tumour is bad as it would get caught and damaged easily leading to bleeding and possible secondary infection etc… I cannot really think of any other course to take due to age; I haven't examined Molly but understand that you're want to make her more comfortable. I would get another Veterinarian to have a look, but options are limited with age. Regards Dr Callum Turner DVM
Add a comment to Molly's experience
Was this experience helpful?
frankie
Havanese
12 Years
0 found helpful
Has Symptoms
too much activity after surgery?
I had written you previously about a peri-anal mass. When we went to the surgeon a pea sized mass was in the anal gland. The anal glands were removed. He is about 52 hours post op.. We can keep him from licking with a cone and a diaper but it's really hard to keep him from being active. I have taken him for a walk in a stroller, only let him walk a little but he is running in circles in the house-even in a small area. On the bed he is digging etc. How much to we have to restrict his activity? the area looks good. Thanks for any advice! He does not seem to be in any pain. He was yesterday.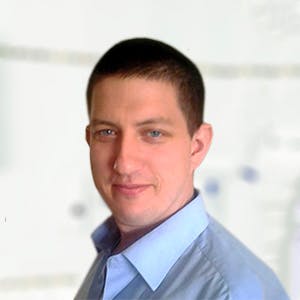 1817
Recommendations
Activity after surgery does need to be restricted, I understand that this can be very difficult to achieve in an active dog and many owners struggle. Cage rest is usually best if you have a cage; but otherwise showing Frankie lots of attention can help to keep him in one place. Dogs can move after the surgery, but we don't want to see jumping from and onto furniture, running around the yard etc… Regards Dr Callum Turner DVM
Add a comment to frankie's experience
Was this experience helpful?
Bodie
German Shepherd
7
0 found helpful
I first noticed a mass on Bodie a week ago. I took him to my vet they did an aspiration and said it was most likely just a bug bite. He went on antibiotics and the mass got progressively worse and started bleeding and pussing. I went back to the doctor and they said they still though it was a bug bite becayse typically a cancerous mass doesn't pop up so quickly. I took him to medvet and they tested blood, chest xray and ultra sound all came back normal. They were pretty positive it was a tumor and thought it was cancerous. He's having surgery on Tuesday to remove it. They will then test it to see exactly what it was. Because of the area of the mass front top right leg near chest they said they will not be able to fully get out the tumor and will have to proceed with radiation possibly. Help me, will he be okay? Is there something else I should know?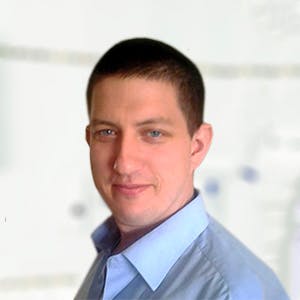 1817
Recommendations
When tumours are removed, it is best practice to remove a safety margin of at least one centimeter of healthy tissue to make sure that all the tumour has been removed; however, in some cases where the tumour is against some structures like bone or there is little skin to cover the surgical site, the tumour may not be able to be removed safely. If the tumour is in the armpit, there are numerous blood vessels and nerves which if damaged may cause long term damage; if the tumour is against the chest wall, it may be infiltrated into the muscle of the chest which can cause other complications. If there is a doubt about the ability to remove the tumour as a whole along with an adequate safety margin, chemotherapy or radiotherapy would probably be required; also depending on the histopathology report on the type of tumour, chemotherapy and radiation therapy may be a requirement regardless of the success of surgery. Regards Dr Callum Turner DVM
Add a comment to Bodie's experience
Was this experience helpful?
Princess
Yorkie
10 Years
0 found helpful
We have a 10 year old Yorkie. Very healthy but gets little masses which is common for the breed at her age. Just had 6 small ones (all the size of a #2 pencil eraser) removed for $900.00. 2 weeks later we find another one on top of her foot over the two small toes that is the size of a macadamia nut. We took her in for biopsy and good news is it is benign. Bad news -- it might be mild-moderately uncomfortable due to location is they want $1000.00 to remove! This seems very expensive! Should we look for another estimate?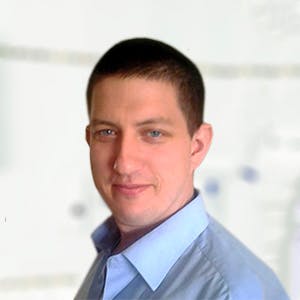 1817
Recommendations
Whilst $1,000 may sound expensive for a mass removal, there are a few different factors that contribute to pricing including: your location, a Los Angeles Veterinarian will cost more than a rural Kansas Veterinarian; approach, the decision to remove the mass or amputate some toes too; and other factors. If you have concerns, it would be best to have the mass checked by another Veterinarian to see if the quotes are comparable; but make sure that the quotations are like for like and include all aftercare and medications. Regards Dr Callum Turner DVM
Add a comment to Princess's experience
Was this experience helpful?
Koa
Alaskan Malamute
10 Years
0 found helpful
My 10yr old, 120lb Alaskan Malamule (male) - after nearly 2yrs of non-stop ear infections & treatment - now has several large polyps in his rt ear canal. I truly love this dog, have always been 100% committed to his care & well-being... but, I really need some good advice regarding what to do considering his age & my very limited budget.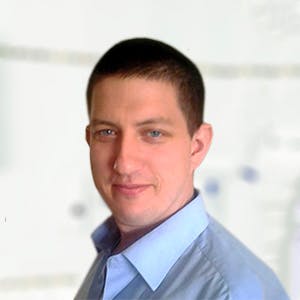 1817
Recommendations
There is no real way of knowing the severity of the polyps without removing them and looking at the histologically. In some cases, the whole car canal may need to be removed; this would be something that your Veterinarian would discuss with you. I understand your budget restrictions, but sometimes there is no other option apart from surgery. Regards Dr Callum Turner DVM
Add a comment to Koa's experience
Was this experience helpful?
Diesel
Dalmatian
11.3 years
0 found helpful
Has Symptoms
Golf ball size lump FL near wrist
Medication Used
Cartrophen & carprofen ongoing for HL
I have an 11 yr old Dalmatian who has moderate to severe arthritis in his hips and crepitus in his hind joints. Recently he had a lump appear on his foreleg which has been diagnosed as cancerous. Due to the location, l have Beene devised that a specialist surgeon is required to achieve the requires margins with a skin graft likely necessary. I haven't been quoted any pricing, but l expect it to be significant. I can't afford thousands of dollars, so l'm unsure how to treat. I realise it should be surgically removed, but considering the age of my dog and his current health issues, is it worth it.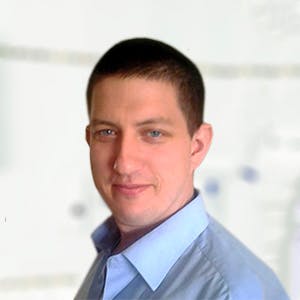 1817
Recommendations
Whilst Diesel is old (in comparison to other Dalmatians) each case is treated individually; prior to surgery blood tests will be taken to determine liver and kidney function as well as blood counts, a recommendation will be made based on those results regarding Diesel's suitability for surgery with the arthritis not swaying the decision to operate. Margins are a worry for Veterinarians during surgeries where there is little room for error to ensure closure of a wound; a Specialist would be a good choice to ensure these margins are adequate. Diesel's overall health needs to be considered and a risk-reward balance needs to be found. Regards Dr Callum Turner DVM
Add a comment to Diesel's experience
Was this experience helpful?
Snoopy
Pitbull mix
About 6 years old
0 found helpful
Has Symptoms
Tired and unable to walk on leg
My dog has a pinkish/deep red bumpy lump on his stomach that continues to bleed. It smells horrible and is so big that it pushes his stomach to one side. One half sinks in to his stomach while the other is all lumpy and red. There are also some parts that are white on the big lump. My dog can't run anymore but he can walk with a limp on his back leg.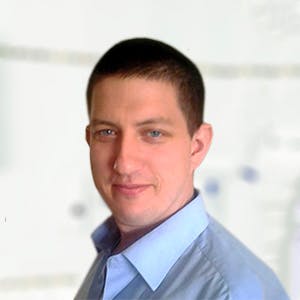 1817
Recommendations
If Snoopy hasn't been checked by your Veterinarian, take him in as soon as possible; antibiotics may be required or surgical removal depending on the underlying cause and the severity. If the mass is too large, there may be a problem having enough skin to close the wound. Visit your Veterinarian as soon as possible. Regards Dr Callum Turner DVM
Can a fatty lump make my shutizu unable to run , he sleeps a lot and now he's been throwing up hardly eating too
Add a comment to Snoopy's experience
Was this experience helpful?
Scooby
Mini fox terrier
10 Years
0 found helpful
My dog has developed a lump on the left side of his face on his cheek, it doesn't seem to be causing discomfort but it has shown up suddenly and we are unsure as to what it is.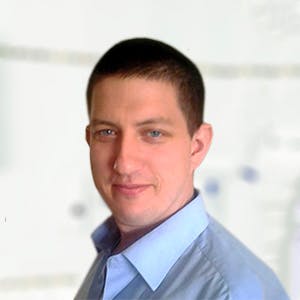 1817
Recommendations
Any new lumps or bumps should be checked by your Veterinarian to determine if it should be removed or a wait and see approach should be taken. The size, colour and attachment to underlying tissue will help guide your Veterinarian in determining whether or not it would need removing. Regards Dr Callum Turner DVM
Add a comment to Scooby's experience
Was this experience helpful?
Frankie
Havanese
12.75
2 found helpful
My havanese who is very lean- walks a few miles a day, does not over eat etc is going to be 13 on july 3rd. He had a check up a couple of months ago. This week we noticed him licking his behind a lot. I took him right in and there is a mass under his tail-to the right of the anus. He was neutered at 6 months of age. The pathology report on the biopsy was not conclusive but there was a lot of increased mitotic activity , hyperchromatic nuclei etc all signs of something rapidly growing. on reading it sounds like if it is a peri-anal mass that these are more common in dogs who are not neutered. If my dog is in good health but almost 13 can he handle a surgery to remove this? He had a tooth pulled 6 months ago and I had to hold him all night because he was whimpering even with tramadol. I do not want to see him suffer but we love him (obviously). I work for myself in an office that is more like a living room and so I take him to work if there is a risk he will be home alone too long. Any advice is helpful. We have a consult with a surgeon this week but the waiting is very hard. I am a physician so please feel free to speak openly and clinically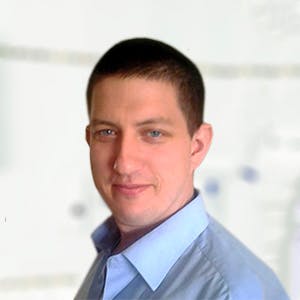 1817
Recommendations
Since my responses are open to be read by the public, I will speak generally to benefit the general audience. Surgery in a geriatric dog carries an increased risk due to liver function, clotting disorders and healing time; havanese dogs are considered to be geriatric for surgery at the age of 11 years old (or seven depending on the literature). Before surgery is discussed, Frankie's suitability for surgery needs to be determined; a simple blood test will indicate liver enzymes, kidney health as well as blood counts, any alarm bells would be indicated here; couple this with a general physical examination of cardiopulmonary function and your Veterinarian would be able to advise for or against surgery. Masses around the anus can be metastatic and can be locally invasive causing problems with continence; one of the complications from surgery in the area can lead to permanent incontinence. As a Physician you will be more aware than anyone regarding the risk vs reward of surgery and other treatments. Regards Dr Callum Turner DVM
Dr. Callum Turner, DVM

Frankie had the surgery as their was a pea sized tumor inside the anal gland. We can keep him from licking with a cone but it's really hard to keep him from being active. I have taken him for a walk in a stroller, only let him walk a little but he is running in circles in the house-even in a small area. On the bed he is digging etc. How much to we have to restrict his activity? the area looks good. Thanks for any advice!
Bless you. This was extremely helpful. Thank you!!!
Add a comment to Frankie's experience
Was this experience helpful?
Chico
Shih Tzu
6 Years
1 found helpful
Has Symptoms
Constipation and lump on his anus
Chico is a 6 years old shih tzu. He has a big lumnear his anus. He is having a hard time to defacate and mostly no poop at all. What should we do? We went to vet and he said that he has amoeba. But I think his lump is the cause of his hardness to defacate. He was diagnosed with anemia before and kidney problem. Can he surpass surgery if needed? Good thing is he is still active and eats a lot. Please help us dic :(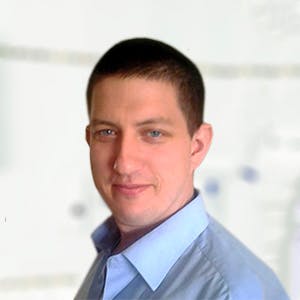 1817
Recommendations
Many times when there is a lump or mass around the anus it may be due to a perineal hernia or anal gland cancer; amoeba is a singular cell parasite which causes severe diarrhoea with blood and may also affect the brain, liver or kidneys. Chico's suitability for surgery would be determined by the Surgeon who would perform the surgery after performing a physical examination and blood tests; I cannot say whether Chico would be suitable for surgery without examining him. Regards Dr Callum Turner DVM
Add a comment to Chico's experience
Was this experience helpful?
Ozzie
Maltese shitzu
3 Years
1 found helpful
My Maltese shitzu called Ozzie is 3 years old had a lump removed from his right side under his ear. Surgery went well last Tuesday's five hours later when we went to pick him up there were complications and a blood clot released and he started bleeding and had emergency surgery. The vet said he might not make it. He did make it thank god. He is constantly walking around all the time won't settle just walking around the house. Is this normal? He won't sleep or eat much.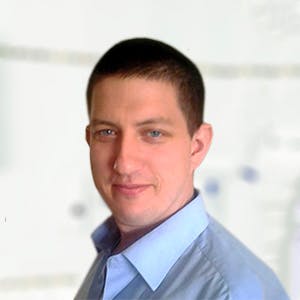 1817
Recommendations
Pain and discomfort after surgery is to be expected and you cannot explain to Ozzie why he is feeling this discomfort. Eating may be uncomfortable if the surgical site is near the jaw; it is just a case of waiting it out, I would keep an eye on him for another few days and speak with your Veterinarian when you take him in for his postoperative checkup. Regards Dr Callum Turner DVM
Add a comment to Ozzie's experience
Was this experience helpful?
Jasmine
Pointer mix
10 Years
0 found helpful
Has Symptoms
None-dog has recovered completely from surgery
My dog had surgery 3 weeks ago to remove a mass detected in her intestine. She had not been eating for 24 hours and was walking more slowly. The first vet said "she ate something weird" thankfully, my regular vet did x-rays and ultrasound and referred me to surgeon-within 48 hours. The mass was removed and the surgeon stated that it did not present as cancer. There was nothing seen in her lymph nodes, blood, other organs to make him think it was. The pathology came back as "probable angeocentic large cell lymphoma".

I'm confused as to the use of the word "probable" and also the fact that the surgeon did not see any signs. Neither doctor can now tell me what to do. They recommend chemo for dogs presenting with cancer, but my dog, aside from the removed mass, is not presenting. They cannot recommend chemo to treat something that has not yet reoccurred?

I'm at a complete loss as to how to proceed. I will do whatever it takes (money is not a concern) to treat Jasmine-but no one seems to be able to tell me the best course of action. I have read that with this type of lymphoma, average life is only 3-4 months.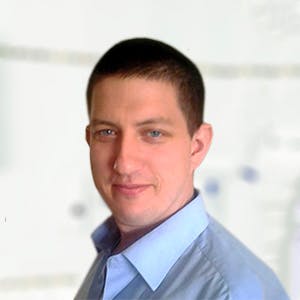 1817
Recommendations
It is true that the histopathology diagnosis is not favourable and raises questions when you compare the findings of the surgeon when the mass was removed against the pathology report. Probable, as I am sure you are aware, indicates that it is most likely but not sure enough to put a concrete diagnosis down; this can be frustrating since it raises the question of do you treat or not. In this case, I would seek a second opinion on the histopathology by requesting the images of the histology slides from Jasmine's mass and forwarding them (without the pathology report) to a telemedicine service like PetRays who will make an independent report based on their findings and see what they bring back. Regards Dr Callum Turner DVM http://petrays.com/services/oncology/
Add a comment to Jasmine's experience
Was this experience helpful?
Diggy
Blue Heeler
8 years 8 months
1 found helpful
My almost 9 year old Blue Heeler has a red bump on the left side of his snout (about half inch above his lip and half inch back from his nose, in his whiskers) that seemed to appear overnight about 2.5 months ago. At 2 months the vet wasn't too worried about it, thought it could be a histiocytoma, and wanted us to watch and wait, but now it's gotten a little bigger and bleeds when disturbed (he had a stick in his mouth that ulcerated it). We have now scheduled surgery to have it removed because of the size change and bleeding and we don't want to wait too long, but the vet did not aspirate it or do a biopsy at the initial visit (Diggy does not like being in the vet's office) so we don't know what it is, benign, malignant. Is this the right move to just have it removed at this point? I worry anytime surgery is involved. He's in pretty good shape otherwise and his behavior has not changed at all since this appeared.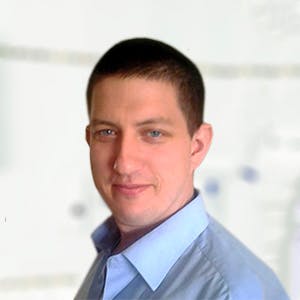 1817
Recommendations
Whilst the lump is in a good place which is easily accessible, surgical removal would be recommended regardless of whether it is benign or malignant since it is growing and seems to bleed or ulcerate easily due to its location. When I read your question, I was thinking histiocytoma due to the speed that it appeared; your Veterinarian would have told you to keep an eye on it if it was relatively small because they can disappear spontaneously (then reappear again later). Regards Dr Callum Turner DVM
Add a comment to Diggy's experience
Was this experience helpful?
Chloe
Polish Lowland Sheepdog
15 year's
0 found helpful
My dog (Chloe) is 15 yrs she has a large growth under her right arm which is pushing her elbow outwards this morning she could not put much weight on it and the area seemed to be tender when I touched it. I am going to take her to the vet tomorrow the last time I was there we talked about a few other smaller bumps and she commented that we didn't want to put her under. Would you think that due to the size (baseball) it would make sense to try and have surgery to remove it. As this breeds life expectancy is 15yrs and she is now 15 as of last month thank you I just don't want her to be in pain. Sherri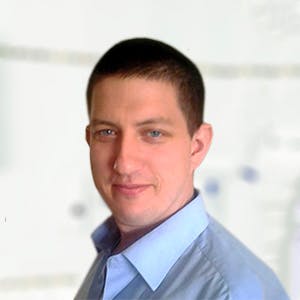 1817
Recommendations
Dogs may get masses and lumps as they age, many are benign and do not cause any issue; but if a mass it causing difficulty with movement to the point where it is pushing out the elbow, surgery may be indicated. Surgery in an elderly dog has to be planned and precautions need to be taken; preanaesthetic blood tests to check liver and kidney function as well as a full examination and auscultation of the heart and lungs would need to be performed. The decision to operate will be down to your Veterinarian, I cannot say as I haven't examined Chloe. Regards Dr Callum Turner DVM
Add a comment to Chloe's experience
Was this experience helpful?
Tiberius
Pitbull-Basset
9 Years
0 found helpful
My dog recently had surgery (amputation of digit) to remove a small mass on his back paw, and we had to leave him at the vet, it has been about two weeks and the stitches are still in, but the vet wants us to bring him home. He has to jump up steps to get into home and we have trees/roots in backyard. He also has a tendency to lick his feet which is worrying too. I just don't want him to bust stitches/get infection. He can be very hyper. Thoughts?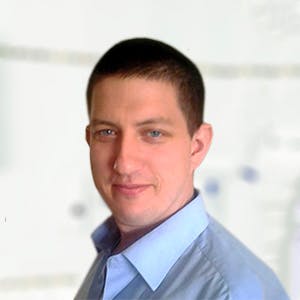 1817
Recommendations
You can take him home, but I would advise strict rest and not letting him outside; placing a cone on him will prevent him from licking or biting at the sutures. If you have a cage for him that would be best to keep him in one place, I know it can be heartbreaking not letting him get around; if you wanted to leave him with your Veterinarian longer, this is something to discuss with them. Regards Dr Callum Turner DVM
Add a comment to Tiberius's experience
Was this experience helpful?
Mattie
Spinone Italiano
8
0 found helpful
Hi. My 8 year old 90 lb spinone dog was diagnosed with hemangiosarcoma after a massive bleed of the spleen. He had a splenectomy on Aug 22. I took him home and he is recovering well. I have put him on Im Yunity, yunnan baiyao/ApoCaps/artemisinin cycling, fish oil, CoQ10, multi, cosamin (although moving to krill oil) and a changed homemade diet. (a small amount of oatmeal or quinoa, but mostly cooked ground turkey or beef w pureed green veggies and a half can of merrick no grain (thinking of dropping the merrick)) Right now he's feeling great and putting some weight back on.

I have felt what I think is a new tumor from the seeding due to the bleed. I am thinking of adding RSO to attempt to shrink the tumor (if I can get it), but I was wondering about the value of a second surgery if there is no evidence of further colonization. I don't want to stress my boy if it is unlikely to help. Since surgery before a new bleed could keep it from metastasizing, I'm wondering if you know of anyone doing a second surgery if there is no evidence of further metastasizing on the first bleed? Also, this is off the ranch, but what is your opinion about CBD w THC for shrinking tumors? There is evidence that it has shrunk brain tumors. It would be a difficult thing to get for me, but I am in a legal state.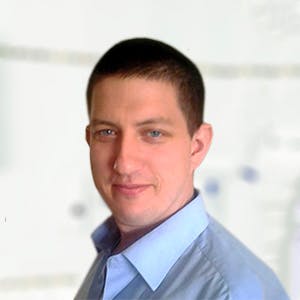 1817
Recommendations
Second surgery would need to be evaluated on a case by case basis as the location of any secondary mass as well as other factors would determine whether a second surgery is of value or not. As for the use of different oils, I am on the fence about their use but have shown some promise in different cases especially with management of inflammation etc… but as a replacement for surgery or chemotherapy, further studies are required. I would recommend having your Veterinarian check Mattie over and the new mass to determine a plan. Regards Dr Callum Turner DVM
Add a comment to Mattie's experience
Was this experience helpful?
Bella
Mixed
12 Years
0 found helpful
My dog is a 12 year old female mixed breed (lab, catahoula, boxer, pit, shep?)about 73 pounds not overweight. Has lumps Dr not concerned about except for a relatively new 2 cm mast cell tumor on mid back leg. Cost is $1600 for wide excision(already spent $700 just on labs and biopsies😣) I am conflicted because she is older: why put her through anesthesia which she takes a long while to recover from and the pain of a 4 inch incision? How much time will this really add to her life? I dont expect 3 more years anyways. Maybe I should just give benadryl for a while? At 10, she had the expensive knee surgery but if other side went I would opt for brace because of her age.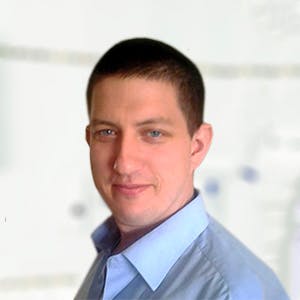 1817
Recommendations
Mast cell tumours can be very unpredictable and may be damaged easily leading to other problems; whilst 12 is old, it is still relatively young with appropriate perioperative management. I would generally recommend this surgery based on the information provided, but ultimately the decision is yours; there are other management options which may include radiation, chemotherapy and other medical therapy. Regards Dr Callum Turner DVM http://veterinarymedicine.dvm360.com/treatment-options-canine-cutaneous-mast-cell-tumors www.cliniciansbrief.com/sites/default/files/sites/cliniciansbrief.com/files/Canine-Mast-Cell-Tumors.pdf
Add a comment to Bella's experience
Was this experience helpful?
Sadie
Shih-Tzu
14
0 found helpful
Sadie, 14 yr old Shih Tzu, with congestive heart disease and Cushing, has been diagnosed with an intestinal cell mast; her heart is enlarged to a point where it is now pressing against her esophagus; how risky is the surgery to remove and resect her intestine with her age and condition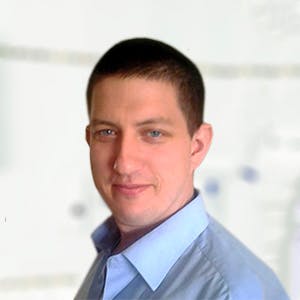 1817
Recommendations
Surgery gets more risky as a dog ages, couple that with other health issues it becomes more risky; I will not sugar coat the situation but if your Veterinarian is comfortable with Sadie's current health to perform the surgery then I would go ahead with the surgery. Surgery now is more safe with modern anaesthetics and adequate perioperative management; I would discuss things with your Veterinarian and talk about remedial measures taken etc… to ease your mind before surgery. Regards Dr Callum Turner DVM
Add a comment to Sadie's experience
Was this experience helpful?
Pingo
Chihuahua
8 Years
0 found helpful
My 8 yro. Chihuahua Jack Russell was having difficulty urinating yesterday
I called the vet and he was seeing, blood work was sent, a straight cath was done with some resistance and lots of blood and sediment in the urine. The X-ray showed a small mass in the bladder vet didn't know if it was overlapping intestines or and actual mass. Bladder was not distended or enlarged. The X-ray also showed a mass next to his liver and one enlarge kidney. UA, CBC and Metabolic panel was sent he is scheduled for a ultrasound this Sunday. I being reading a lot about Hepatocellular Carcinoma. And urinary bladder cancer. Is it possible that he has all these and metastasis.

He is a happy energetic little dog, his appetite is good. He runs around and plays like nothing Is wrong. Today when I got home from work this morning I took him out and he pee with not his usual potent stream just then his second pee was pink tint and the last couple were frank blood. I don't know what to do. Should I take him back to the vet?. Should he be on antibiotics?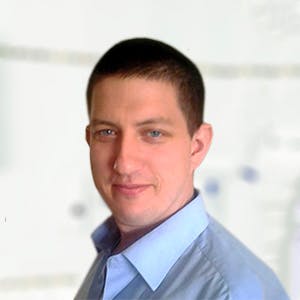 1817
Recommendations
The pink tinge to the urine and the blood would most likely be attributable to the catheterisation which was performed yesterday, antibiotics may be worthwhile since this may the procedure may introduce bacteria into the urinary tract even with the most sterile procedure. Without looking at the masses with an ultrasound and possibly grabbing an ultrasound guided aspirate, we cannot say for sure what the cause of the masses found on the x-ray are and would recommend that you stay patient for the ultrasound so you do not stress yourself beforehand. Regards Dr Callum Turner DVM
Add a comment to Pingo's experience
Was this experience helpful?
Hailey
Border Jack
11
0 found helpful
This is after the fact. Hailey was euthanized under anesthesia after exploratory abdominal surgery. The doctor said that her tumor had attached to several organs and had also perforated her intestine and as such was impossible to remove. I need to know: 1) if another doctor might have been more aggressive and able to remove the tumor (and possibly excise an organ or more than one organ or parts of organs); 2) if this is a specific helpless scenario that presents on occasion; and 3) if surgery had been two weeks earlier (when symptoms began), could the tumor have been removed whereas two weeks later it could not?

There were no symptoms whatsoever until only a little over two weeks before surgery when she stopped eating her regular food and began to become lethargic. I took her in then and her was red blood cell count was 20%, but that went up to 30% a week later as we wondered what might be causing this. There was no diarrhea, and she did eat cooked meat during the first week, but declined rapidly during the second week at which time I became alarmed and went for ultrasound, which located the mass so we went straight to the inpatient hospital from the vet.

Also, at the first vet appointment two weeks earlier, after anemia was shown, an extensive blood panel was done that still only showed low red blood cell count. But an x-ray showed something round inside of her that I was told could be gas, collected blood from an ulcer, something else, or cancer. Could surgery then (two weeks earlier) been successful whereas two weeks later it was unsuccessful.

Please be brutally honest here, and don't try to make me feel better. I thought I had done my best to save her, but now regret not going for exploratory surgery two weeks earlier.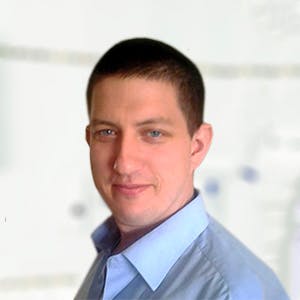 1817
Recommendations
It is normal for you to question whether you did the right thing or not, but in reality if the exploratory surgery was done two weeks earlier it 99% would have ended in the same outcome. Many times tumours grow slowly and we don't notice any changes in our pets (if any) until something like appetite is affected. I do not believe the two weeks would have made a difference and a Veterinarian can be as aggressive as they want when removing a tumour but margins, adhesions, blood vessel (especially blood vessels) and other problems can make any meaningful excision pointless. Without knowing the specifics, I can only speak generally but from your description and the multi organ involvement, euthanasia was the right outcome; also if surgery went ahead, the length of time required for the removal of all of the tumour and the spread would most likely cause other issues with anaesthesia among other problems as well. Regards Dr Callum Turner DVM
Please help me understand how and why a surgeon could determine that "the mass was non-resectable encompassing the mesenteric blood supply." There were "large adhesions to ventral body wall and both lateral walls encompassing the the entire abdomen . . . suggestive of sclerosis peritonitis." Also "multiple adhesions throughout the large and small intestines adhered to the stomach, kidneys, liver, and bladder" and "gross evidence of intestinal perforation in two locations of the jejunum." These adhesions were resected until "the mass was non-resectable encompassing the mesenteric blood supply." The mass also contained fluid and gas, and cancer was not confirmed. Sclerosing peritonitis was suggested in the post-surgical report. It had adhered literally all over the place, all over the abdominal area, which would suggest an aggressive cancer - yet if it was sclerosing peritonitis, it may have developed over a long period of time and then forcefully perforated the jejunum from without rather from within if it were a cancer. I specifically need to know how and why adhesions "encompassing the mesenteric blood supply" made total resection of the mass not doable. Thank you. I eagerly await your reply.
Add a comment to Hailey's experience
Was this experience helpful?
Lucy
Boxer
11
0 found helpful
an abdominal tumor, the size of a cantalope was just found in my 11 year old boxer. only symptom was weight loss during least year. xrays show it is up against the spleen.
I was told 50-50 chance cancerous and/or could be attached to intestines or colon so removal might include repair to those. she has a lot of arthritis, has been on hormones for bladder leakage for years and vision is deteriorating. otherwise in good spirits, eats wet food and any treats offered. I am so torn on putting her thru surgery.
your thoughts?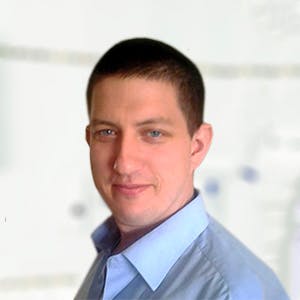 1817
Recommendations
Deciding on whether to go through with surgery can be difficult, an ultrasound may be able to tell you more but ideally an exploratory laparotomy would give the most information on the severity of adhesions and organ involvement. Large tumours can be locally invasive and may be impossible to fully remove; the whole process may be ultimately unrewarding. Regards Dr Callum Turner DVM
Add a comment to Lucy's experience
Was this experience helpful?
barley
Golden Retreiver
9
0 found helpful
We have a 9 yo female golden retriever that was just diagnosed with a rectal adenoma. We had the needle biopsy performed and now the vet is recommending to have it surgically removed.

What are your thoughts, suggestions?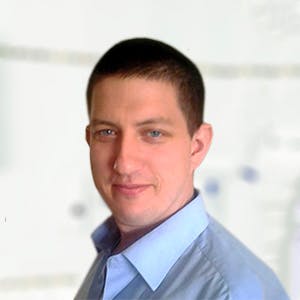 1817
Recommendations
Surgical excision is the treatment of choice since these types of tumours can grow in size and make defecation difficult; they can also be locally invasive too causing other issues. I would recommend going forward with the surgery, however you should remember that there is a chance that Barley may lose faecal continence after the surgery so it is important to discuss this with your Veterinarian. Regards Dr Callum Turner DVM
Add a comment to barley's experience
Was this experience helpful?
Briggs
Labrador
12 Years
0 found helpful
My 12 y/o black lab has a large (golf ball size) tumor between his 2nd and 3rd toes on his rear paw. My vet indicated it was 60% chance of cancer and recommended surgery that would include the removal of 2 toes and would include an extensive recovery period (3-4 months) which would be very difficult as he is an outside, country dog. It doesn't seem to bother him so I chose not to do surgery due to his age and expected complications with surgery as two toes would need to be removed. But now, it's a bit larger and scrapes the ground when he runs so I would like to know if there are any alternatives, possibly removing the bulk of the tumor but not entirety to include the toes? I just don't want to put him through the trouble of the surgery with a long recovery for something that is likely cancerous and doesn't seem to bother him as it is but I'm concerned that he could catch it and rip it off resulting in severe blood loss.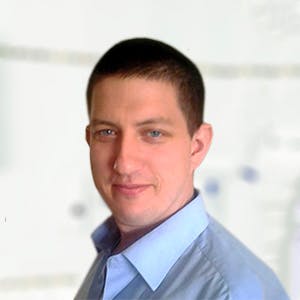 1817
Recommendations
To be honest, there are little differences between the surgery proposed by your Veterinarian and the debulking option you've asked about; both require incisions, both will have sutures which may come undone, both have a surgical site which may become infected among other similarities, plus with debulking there is the very high risk of recurrence. Personally, if you are looking at debulking, you may as well go the whole nine yards and have the amputation done; you should discuss with your Veterinarian. Regards Dr Callum Turner DVM
Add a comment to Briggs's experience
Was this experience helpful?
Katerina
Chihuahua
12 Years
0 found helpful
My 12 year old Chihuahua has a tumor/growth about the size of a golf ball in the front of her throat. It does not seem to bother her. It started about a year ago. It's just that it continues to grow that it worries me. The vet did not seem to be concerned either. Is this something I should get checked by another vet?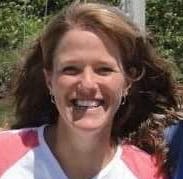 278
Recommendations
Thank you for contacting us about Katerina. It might be worth getting a second opinion, or letting your veterinarian know that you are concerned. Lumps, even if they are benign, are often better being removed when they are small, rather than waiting until they are larger, as they are easier to remove when they are small, with less recovery time involved. One way to tell what type of mass it might be is to take a fine needle aspirate to see what kind of cells are there, to find out if it is a worrisome mass or not. Often, regardless of whether the mass is worrisome or benign, we take them off if they are growing, so that they don't cause problems when they get larger. You can ask your veterinarian, or a 2nd opinion veterinarian, whether the risk involved with removing the mass is greater to her then having it removed, as I don't know exactly where the mass is or what her other health status is. I hope that she get this resolved soon.
Add a comment to Katerina's experience
Was this experience helpful?
Bentley
Australian Shepherd
7 Years
1 found helpful
My dog has had a growth on his right leg, and due to unfortunate events occurring to myself I haven't had the expenses to pay for surgery until now. So my question is, are there any dangers in removing a growth that's forming outside of the skin such as veins or such? What would this be called? Do I need expert help, or is an adequate vet able to do such surgery? I'm worried about possible outcomes. Thank you for your time.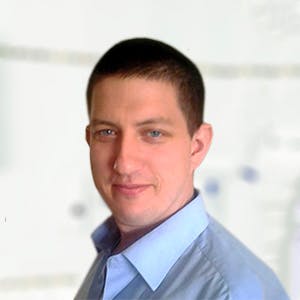 1817
Recommendations
Mast cell tumours are the most common type of cutaneous tumour in dogs; complete surgical excision is usually curative, but without examining Bentley I cannot say for 100%. Blood vessels are a concern for any surgery but with electrocautery and ligation of large vessels, this generally isn't a problem; the main problem will be, once the tumour is removed: 1) was a sufficient margin of healthy tissue removed and 2) is there enough loose skin to close the wound. Your regular Veterinarian should be able to handle most cases like this, but a Specialist may be required depending on the actual type of tumour present. Regards Dr Callum Turner DVM
www.vetary.com/dog/condition/canine-mast-cell-tumors
HI,
I am trying to leave a question and it will not let me "submit". My question is below, and please forgive that it is within a comment!

I have a 10 year old rat terrier (Roho) who had a MCT removed in December 2016 on her stomach. in Jan of 2017 another MCT appeared right under her left front leg. It has progressed quite fast, faster than the first one. I have been giving Roho Benadryl, Apocaps and NuVet vitamins for the past couple of months, but they don't seem to be working.
She is starting to itch at the MCT and lick it. My question is with 2 kids, we don't have the money to pay for another surgery with the possibly of another MCT showing up after a 2nd surgery.
What can we give her that is over the counter to try to sustain the itch and keep her away from licking at it? She is a healthy dog and loves to go for walks, but there has been a few days (like this morning) where she has thrown up an felt blah (wont get off the couch), could this be a symptom of the MCT?
My Coco had a tumor removed from her right leg, the Veterinarian did not mention that there maybe lack of skin to close the surgery area. Coco is now loosing circulation in her paw and the sutures have been removed and she needs to have her paw massaged 15-20 minutes every hour. The Veterinarian is know saying that there maybe extra charges for new sutures and additional therapy. Should these costs be included as part of the surgery fees? How long should I expect the recovery to last?
Add a comment to Bentley 's experience
Was this experience helpful?
Jasper
Shitzu
8 Years
1 found helpful
Two months ago we remove a large mast cell tumor from our schitzu neck. The surgeon did not get the appropriate margins because at the time he was not sure if the tumor was cancer and the location and size of tumor made taking extra margins difficult. Now two months later another tumor has developed very quickly on the other side of our dogs neck. The vet took a needle biopsy and prescribed benedryl. After the biopsy the tumor doubled in size and became very red and bruised. Now we wait for results, hoping the tumor does not blead, and pretty much knowing that it is another mast cell tumor. My questions are:
1. if we operate again and get the proper margins what are the chances that another mast cell develops?
2. Would we have to get the proper margins from the other side of the neck where the first tumor was removed if we elect to do surgery?
3. Could this tumor on the opposite side be part of the original mast cell?
4. Are there other options besides surgery and euthanasia?
Our dog is still full of love and energy which makes this decision all the more difficult.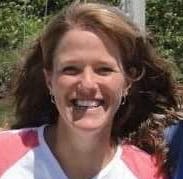 278
Recommendations
Thank you for your email. Mast cell tumors can be difficult to deal with. Some of your questions depend on the grade of mast cell that was removed - if it was sent off for pathology, your veterinarian will know that answer. Typically, they do sometimes reoccur, yes. You would want to get proper margins on this tumor, but you don't necessarily need to re-do the surgery on the other side unless another tumor appears there. This tumor is probably a new one. Surgery is the best option to remove the tumor. I know it can be difficult, hopefully this second surgery is curative and he doesn't have any further problems - talk to your veterinarian about the grade of the mast cell tumor, as Grade 1 tumors are much lower risk. I hope that everything goes well for him.
Thank you Doctor King for the very quick response! The original tumor grade was intermediate grade on a three part scale. We have been so very lucky to have Jasper for the last 8 years since he is also an IMHA dog. The last surgery resulted in excessive bruising, swelling, pain. To have gained only two months more does not seem to be worth the suffering.

I will make sure i let you know how Jasper fares in all this. Thanks again for you quick reply!
Add a comment to Jasper's experience
Was this experience helpful?
Mickey
Labrador Retriever
10 Years
0 found helpful
I have a 10 year old female Lab , was just diagnosed with breast cancer, it's a big masss , one is inside her body the other is hanging outside her body ,, her vet Referred me to an Specialist , the tumor is causing swelling in her back legs !! I'm undecided on what to do !! Her nose is bleeding now ! Should i remove it risk it coming back , or just wait it out and keep her comfortable? She eating an coing to the bathroom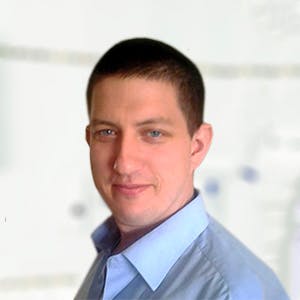 1817
Recommendations
The leg will be swelling up due to the lack of lymph drainage caused by the lymphatic system being obstructed reducing or cutting off the return flow. Without performing an examination I cannot say for certain but it is usually best to remove the masses with wide margins and to send them for histopathology. If the nose is bleeding, you should have a prothrombin test done to see if the blood is clotting or not as well as blood counts. Regards Dr Callum Turner DVM
Add a comment to Mickey's experience
Was this experience helpful?
Smokey
Sheltie
10 Years
0 found helpful
Has Symptoms
lumps, poor hearing, hoarse bark
Our 10 year old Sheltie has been diagnosed with cancer after the vet did a needle sampling and sent to path lab.
He has two lumps under the skin that are together - one is egg sized and the other the size of a ping pong ball.
Both are located just to the rear of his front leg by his rib cage area. We are trying to make a decision on surgery.
The dog also has developed the following symptoms over the past few months - bark is hoarse (much like a dog that has been surgically de-barked), he gags (like he is going to throw-up) a few times a day making a moaning sound each time, about three months ago he started to tilt his head to one side, he brushes off his face with his paws a few times each day, he has some difficulty hearing lately, and finally, at times he stumbles a bit. So, with all theses other issues does it make any sense to put him through surgery ?.... our vet does not know the reasons for these other symptoms but we worry that these may be signs that the cancer has metastasized or that he has extensive other problems. We are prepared to put him to sleep if things get worse. Just don't want to put him thru surgery if it
doesn't look like it would do anything to extend his life (we do not intend to put him thru chemo or radiation if that were to become necessary).

What would you do if this were your dog?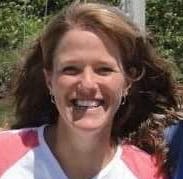 278
Recommendations
Thank you for your email. I'm sorry that you are going through this with Smokey. Without knowing what type of cancer that he was diagnosed with, I can't comment on whether the surgery will be curative or not. That would be a great question for your veterinarian, since they knwo more about Smokey's case and situation. If the surgery would remove the tumors, it may be worth having that done so that they don't become too large for removal. I hope that everything goes well for him.
Add a comment to Smokey's experience
Was this experience helpful?
Trixie
Jack Russell Terrier
13 Years
0 found helpful
We have a 13 year old jack russell that was diagnosed with a mast cell tumor last year. It was surgically removed with good margins. She also had two of her parathyroids removed in a separate surgery last year, no cancer was detected. Since her cancer diagnosis, she has been on a ketogenic diet and seems to be responding to that very well. Now she has three areas of concern, throat, armpit area and flank. If these spots tested positive for cancer, I do not think she is a good candidate for three more surgeries though. Her vet would also like to scan her lungs to see if the cancer has metastasized into organs. Are there non-surgical options that would help her maintain quality of life without being in pain? Thank you in advance.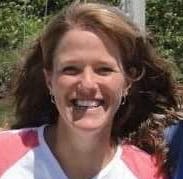 278
Recommendations
Thank you for your email. Mast cell tumors generally need to be removed to be resolved. You might want to ask your veterinarian for their opinion on whether she is a good candidate for surgery, in addition to your own opinion. If she is in good condition otherwise, she may do fine with the surgery, depending on how large the tumors are and where they are located. Chest x-rays are a good idea, given her history. I hope that she does well.
Add a comment to Trixie's experience
Was this experience helpful?