Nordic Naturals Fish Oil
Written By Mel Lee-Smith
Published: 09/15/2020
Updated: 08/30/2021
Nordic Naturals® Fish Oil for dogs relieves symptoms of a range of health issues, including allergies, joint pain, heart conditions, and even cancer. Vets often recommend fish oils as it's derived from fish tissue and contains no additives or other drugs. 
Nordic Naturals® Fish Oil contains omega-3 fatty acids. The two fatty acids that appear in fish oil are eicosapentaenoic acid (EPA) and docosahexaenoic acid (DHA). These polyunsaturated fats are considered one of the healthiest types of fat, as they have several health benefits such as increasing blood flow and reducing inflammation. DHA and EPA are also present in a number of other oils, including flaxseed oil and primrose oil. Read on to find out more about the effects of Nordic Naturals® Fish Oil for dogs.
Dosage
Always let your veterinarian know if you plan on giving your dog any supplement, even one as common as fish oil. Nordic Naturals® Fish Oil comes in both liquid and soft gel form. 
When considering the correct dosage of fish oil for your dog, consult your vet and the product label for guidelines. Generally, the required liquid dosages of fish oil for dogs are:
2 to 5 pounds: 0.5 ml

4 to 9 pounds: 1 ml

10 to 19 pounds: 2 ml

20 to 39 pounds: 0.5 tsp

40 to 59 pounds: 1 tsp

60 to 79 pounds: 1.5 tsp
Consult the bottle for guidelines on soft gel tablets. Do not change your dog's dosage without consulting your veterinarian. 
Efficacy
Nordic Naturals® Fish Oils are highly recommended in the veterinary field. Nordic Naturals® Fish Oil is high-quality and is tested by a third party to ensure purity. Fish oils can help manage a range of chronic conditions, including heart disease, cancer, inflammation of the kidneys, arthritis, joint conditions, and more. 
Due to the absence of artificial ingredients, fish oils can be combined with most other drugs without serious side effects. They can also be administered for a long period without any issues. The efficacy of fish oil on dogs may vary depending on the amount of omega-3 in their diet and the severity of their condition.
Side effects
Most serious side effects from fish oil result from allergic reactions or overdose. Side effects associated with taking Nordic Naturals® Fish Oil include:
Your dog may also develop a vitamin E deficiency. As a result, you may have to administer a vitamin E supplement in line with your vet's guidance. If your dog is experiencing any severe side effects, contact your vet immediately.
Considerations
Drug interactions
One of the reasons vets recommend fish oil for dogs is because it interacts with very few drugs. In high doses, fish oil may decrease blood clotting. Therefore, your vet may advise against giving your dog fish oils if they are currently taking an anticoagulant.
Allergic reactions and sensitivity
As mentioned, dogs can be allergic to fish oil. Allergic reactions are one of the most dangerous potential side effects of this supplement. If you notice your dog having symptoms of an allergic reaction, contact your vet immediately. Fish oils can be given to elderly dogs, pregnant dogs, and puppies. Omega-3 fatty acids are thought to improve cognitive health and development in young dogs. 
Frequently asked questions
How should I store Nordic Naturals® Fish Oil?
Nordic Naturals® Fish Oil is perishable and should be refrigerated. Nordic Naturals® Fish Oil should be taken within three months of opening.
Is it safe to Nordic Naturals® Fish Oil to my cat?
Nordic Naturals® Fish Oil is safe to give to cats and dogs; however, they require different dosages, so check the label before administering fish oil to your cat.
Can I give my dog fish oil for humans?
You shouldn't give your dog fish oil for humans as the dosage will be different. Always buy products designed for dogs or consult your vet before giving your dog a supplement for humans.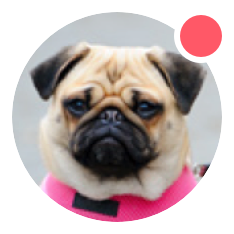 Need pet insurance?