What is Complete Lung Lobectomy?
A lung is divided into several 'lobes', which are structures designed to help maximize the surface area of the organ (which allows the animal to get more oxygen into their bloodstream per breath) whilst also allowing maximum flexibility for expanding and contracting during the process of breathing. However, when a lung becomes too badly diseased or damaged, it may be necessary for the worst-affected lobe to be entirely removed - a process referred to as a 'lobectomy'. There are several conditions that may prompt a vet to remove a lobe of the lung, though the procedure is generally regarded as a last resort after other methods of treatment have either failed or been discounted.
Book First Walk Free!
Complete Lung Lobectomy Procedure in Dogs
In preparation for the lobectomy, the vet will comprehensively map the interior of the dog's chest using x-rays and ultrasounds, to make sure they cut through the lung as precisely as possible and remove all the damaged tissue. Prior to the procedure, the dog will be placed under general anesthetic and have an area of their chest shaved and cleaned where the incision will be. The most common form of lobectomy involves making an incision on the flank of the animal between two ribs. The ribs are then moved further apart and the surgeon operates through the resulting hole. The lung is cut at the junction between the lobes and the unwanted tissue is extracted through the incision, at which point the lung is cauterized and sewn up, along with the hole in the dog's side. A chest tube may be left implanted in the dog in order to drain any fluid that builds up inside the chest.
Efficacy of Complete Lung Lobectomy in Dogs
Generally speaking, the removal of a diseased lung lobe will halt the underlying condition in its tracks. Providing that proper aftercare procedures are observed, then there should be no resurgence of infection or debilitation. Although the dog may have a slightly decreased level of cardiovascular capability, they should no longer have difficulties breathing. Whilst there are alternative treatments available for infections and cancers (antibiotics and radiotherapy, respectively) which enjoy relatively high rates of success, they will usually have failed by the time the lobectomy is recommended by the vet.
Complete Lung Lobectomy Recovery in Dogs
Following surgery, it will be necessary for the dog's owner to administer a regular dosage of painkillers and antibiotics for the duration of the healing process. In most otherwise healthy animals it will take roughly three to four weeks to recover from the surgery, though older and more infirm dogs may need longer to recuperate. The activity levels of the dog should be restricted as much as possible, as this will help lower the possibility of re-opening the incision and will conserve energy during recovery. It will be necessary to visit the vet a few weeks after the procedure in order to have the drainage tube removed from the dog's chest.
Cost of Complete Lung Lobectomy in Dogs
The price of a complete lung lobectomy for a dog can be especially high due to the intricate nature of the procedure. Most vets will charge anywhere between $2,000 and 3,000 depending on the condition and age of the dog. For this reason, many owners will opt to continue alternative treatment methods such as antibiotics (which will typically cost less than a few hundred dollars) or radiotherapy (which will often run into the high hundreds).
Dog Complete Lung Lobectomy Considerations
It will be necessary to put the dog under a general anesthetic in order to perform the operation. Due to the already compromised nature of the dog's lungs, this additional stress can sometimes prove dangerous - especially in older animals. It is also possible that the dog could pick up a new infection from the surgical wound, though maintaining a clean living environment and providing a course of antibiotics to the dog can mitigate the risk of this.
Complete Lung Lobectomy Prevention in Dogs
Many conditions that will eventually require a complete lung lobectomy to be performed are caused by the inhalation of foreign objects and particles. Fungal spores, hostile bacteria and sharp objects that gouge the lining of the lungs are all picked up as the dog goes about its daily routine. In order to lessen the chances of this happening, owners should make sure that their dog's living environment is kept as sanitary as possible. It is also advisable to closely monitor a dog's behavior when outdoors, as this provides a prime opportunity for it to accidentally inhale objects when sniffing around. Unfortunately, most cancers are difficult to predict and prevent. Although, it is possible to detect them in their early stages by taking note of changes in a dog's behavior and body language.
Complete Lung Lobectomy Questions and Advice from Veterinary Professionals
Vinnie
Italian Greyhound
15.5
1 found helpful
Has Symptoms
Nothing really, just normal old dog behavior.
My dog has a solid small mass in right lung, and 2 bullae/blebs in the left that a surgeon wants to remove. These were discovered when I took him in to get 2 teeth removed which were interfering with his nasal breathing. So then he had a CT scan. He behaves ok now, except for normal old dog behavior (15 yr old Italian Greyhound)...I am afraid to proceed with this surgery..I don't want him in pain, or decline quicker, even though I guess he could improve too. He has good blood work and heart for the surgery (tests done). Should I go for this surgery? or what other treatments could we do? :( It's such a gamble.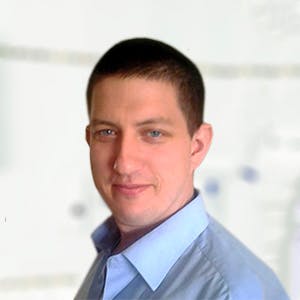 3320
Recommendations
I remember your first question you asked yesterday on the page linked below.
Unfortunately I cannot really give you more information than I did yesterday. Other courses of action may involve chemotherapy or radiotherapy on the mass, but first the type of mass needs to be identified to see if there is a course for therapeutic treatment or not; this would involve a lung biopsy which is traumatic in itself and would require anesthesia. For the bullae, there is always the risk that they may rupture causing a pneumothorax; it is very difficult for me to say go for the surgery or not as I haven't examined Vinnie, it may be worth having another Veterinarian examine Vinnie to get their thoughts as my concern (as with other Veterinarians concerns) would be his age, although good blood results and heart are a good sign. There is a risk vs reward which has to be considered which your Veterinarian would have considered before recommending surgery and they believe that the surgery risk is worth the potential reward. Regards Dr Callum Turner DVM
www.vetary.com/dog/condition/pneumothorax
Add a comment to Vinnie's experience
Was this experience helpful?
Chloe
Basset Beagle
13 Years
0 found helpful
Has Symptoms
Non productive cough 5-6 times day
Our 13 year old Basset Beagle mix was just diagnosed with a primary lung tumor. She also has significant arthritis but doesn't really show any symptoms of the arthitus except some back leg weakness at the end of the day. (She also had a ruptured vertebrae when she was 8 and had surgery to fix it.) other wise she had been healthy. Her symptoms were a persistent non productive cough (for 3-4 months, not every day, but some days 5-6 times a day) and she isn't lethargic but def tires out more easily. I am contemplating surgery but haven't got the call back for on appointment with the oncologist yet. We have so many questions and fears... I have a photo of the X-rays if there is a place I can send them. Our vet said he believes it's about 4x6cm in her Right Caudle lobe (sry if spelled wrong). I would like to know the normal survival rate for surgery, rate of complications, when the most complications occur (during surgery, during recovery, home after surgery), what the top complications are? How do they check her lympnodes before surgery ? (will it show up in her X-rays or CT).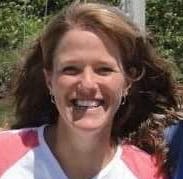 1611
Recommendations
The questions that you are asking really vary depending on the surgeon and the type of tumor that Chloe has. That type of surgery does come with risks, as does any surgery, but if you are able to have the mass removed, that will give the best possible outcome for her. They will probably take samples of her lymph nodes before and during surgery to give you a better idea as to whether it has spread, but most primary lung tumors don't tend to metastasize. You will have a much better idea as to what to expect once you have the appointment with the oncologist and they can answer those questions for her specifically. I hope that everything goes well for her!
Add a comment to Chloe's experience
Was this experience helpful?
Brandi
Pomeranian
15 Years
-1 found helpful
My 15 year old Pom - Brandi had a lung lobectomy on Wednesday. I brought her home on Friday. She wasn't "breathing right" when I took her home. It got a little better but then worse and I took her back to the Emergency Vet on Sat night. They kept her overnight and put her on oxygen and gave her sedation. I called the next morning and could hear her barking. 30 minutes later the vet called back to say she was performing CPR on my dog! I did not know DEATH was a complication with this surgery. Brandi did have upper and lower airway disease and was on Theophylline, but it was well controlled (usually) I blame myself for her death. I feel like if I didn't take her to surgery she would still be here with me. Can you help me understand why this happened?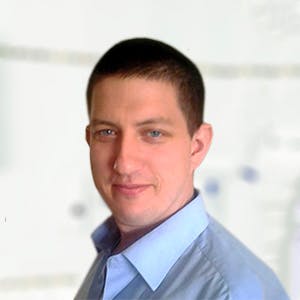 3320
Recommendations
I understand that this is a distressing time but there is a risk of death in the most routine procedure but with modern anaesthetics, techniques and perioperative management these risks are reduced significantly; however, any time you take in a pet to have a surgery done (even a dental cleaning) you would be asked to sign a liability waiver since there are risks outside of the Veterinarian's control especially in older pets. A lung lobectomy is a major surgery requiring the opening of the thoracic cavity (chest), couple this with Brandi's age and the surgical risk would be higher than other surgeries; if you feel that the risks were not explained to you in full, consult the Veterinarian regarding this. Regards Dr Callum Turner DVM
Add a comment to Brandi's experience
Was this experience helpful?
Riley
Beagle
11
0 found helpful
Has Symptoms
coughing, uncomfortable laying
My 11 year old beagle has a 4 inch long mass nears his left lung/ribs and it's dangerously close to the main blood vessel to the heart. They will go in through the ribs. He will have it removed this week. Fingers crossed with anesthisia as he has the beginning stages of heart disease, but that has been stable for several years. If all goes well in the surgery and immediate post-op chest drainage, what is the best case estimate that he would need to stay in ICU before coming home?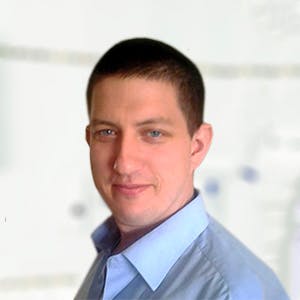 3320
Recommendations
This is not a straightforward surgery and is highly invasive, you should discuss this with your Veterinarian as they would be in a better position to answer this than myself; sometimes a few days is sufficient whilst a few weeks if there are complications. I cannot really commit to any specific number of days not knowing the case. Regards Dr Callum Turner DVM
Add a comment to Riley's experience
Was this experience helpful?
Bowzer
English Bulldog
5 Years
0 found helpful
My beloved Bowzer had been acting stranger after my tonsilectomy. I took him to the vet and assumed it was the doggie flu. Sure enough it turned out to be a huge mass that needs the complete removal of his left lung. Can a do live with one lung? Secondly they found another mass in the abdomen. He is still eating chicken and white rice and some days r better than others. But he has labored breathing on and off. Am i making him suffer to get a lobectomy. Is there any hope? He has never been sick until this came up. Please help me.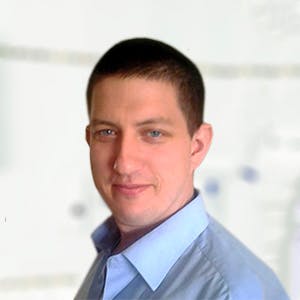 3320
Recommendations
Lung lobectomy is the removal of a lobe of the lung, not an entire lung and is the treatment of choice for solitary lung tumours; however the mass in the abdomen is concerning as there are two potential sites. Bowser is still young, but without examining him and seeing his x-rays etc… I cannot say whether surgery is an option for him or not, your Veterinarian would be able to guide you better in this instance. If you are looking for a second opinion, tele-medicine companies like PetRays can offer second opinions by board certified Oncologists if you are looking for an in depth opinion. Regards Dr Callum Turner DVM www.petrays.com www.merckvetmanual.com/dog-owners/lung-and-airway-disorders-of-dogs/cancers-and-tumors-of-the-lung-and-airway-in-dogs#v3206576
Add a comment to Bowzer's experience
Was this experience helpful?