What is Orthopedic Surgery?
Orthopedic surgery is a broad term for surgical repair of the bone or joint. A canine that has broken or fractured a bone due to trauma, or one that is suffering from a congenital condition that affects the joint, may require orthopedic surgery. In order to make surgical corrections to the bone, the dog will be referred to a veterinary specialist with training and the appropriate tools. Orthopedic Surgery is the most effective procedure for correcting an affected bone or joint and returning the patient to a normal state of health. Orthopedic surgery requires a great deal of recovery and rehabilitation time, plus the cost of surgery itself can be high.
Book First Walk Free!
Orthopedic Surgery Procedure in Dogs
Orthopedic surgery, in general, uses surgical procedures that will bring the canine limb back to a normal or near normal state. The orthopedic veterinary surgeon may require the use of bone plates, pins or screws, nylon, casts or an artificial joint to achieve such a goal in orthopedic surgery. A dog that is scheduled to undergo orthopedic surgery will require heavy sedation and supplementary oxygen, as the procedure may take several hours for completion. With that being said, it is crucial for pre-surgical blood work and an overall analysis of the canine to take place. Dogs in a good quality of health are perfect candidates for an surgical orthopedic procedure. Orthopedic surgery includes a number of bone and joint correction surgery types, such as:
Cruciate ligament repair
Arthroscopic joint surgery
Hip and elbow dysplasia repair
Ligament and tendon reconstruction
Limb deformity correction
Minimally-invasive fracture surgery
Total elbow replacement
Total hip replacement
Total knee replacement
Efficacy of Orthopedic Surgery in Dogs
Orthopedic surgery is the most effective form of surgery to correct a canine with a bone injury or joint condition. Completed by an experienced veterinary orthopedic surgeon, a canine's limb or joint will return to a near normal state.
Orthopedic Surgery Recovery in Dogs
Orthopedic surgery requires a lengthy recovery and rehabilitation period following surgery. A dog that has undergone orthopedic surgery will require at least two weeks of exercise restrictions. The canine will not be allowed to walk around or engage in any other types of physical activity, which requires constant monitoring from the pet owner. After the initial two weeks, activity limitation will continue for four months after that and physical therapy may be recommended for the canine.
Cost of Orthopedic Surgery in Dogs
Orthopedic surgery in dogs is costly and can cost pet owners from $100 to $3,000 to have performed. The total cost depends on the type of procedure your veterinarian is performing and the specific condition your dog is suffering from. For an accurate estimate of how much orthopedic surgery will cost for a specific condition, consult the veterinarian.
Dog Orthopedic Surgery Considerations
Orthopedic surgery can be pricey and requires several months of recovery time for the canine. If a pet owner is not financially or practically prepared for the time it takes for the canine to recover, these may be issues a pet owner may need to consider.
Orthopedic Surgery Prevention in Dogs
Preventing the need for orthopedic surgery can be challenging for pet owners, as many causes for bone surgery are related to unexpected injury or hereditary joint conditions. To prevent possible fracture or bone breaks, it is important to practice basic canine safety precautions such as providing a fenced-in yard and using a leash outside the home. Hereditary or congenital causes for a dog to need orthopedic surgery can only be prevented through halting all reproductive practices of canines known to have the condition(s). For canines that are diagnosed with hereditary joint complications, such as hip or elbow dysplasia, orthopedic surgery is the most effective form of treatment for that dog.
Orthopedic Surgery Questions and Advice from Veterinary Professionals
Rusty
Jack Russel Terrier / Beagle
7 Years
0 found helpful
Medication Used
Meloxicam for 30 lb dog once per 12
In June my 30 lbs Jack Russel / Beagle dog was diagnosed by his vet through x-ray with a partial cranial cruciate tear in the left rear leg. As he was not showing symptoms, no surgery was recommended. A couple of days ago he chased a squirrel and has been walking on three legs since, not using the leg with the partial tear. I learned from my vet's office that my dog's vet does only one procedure for this condition described as "replace filament line to stabilize" and if a TPLO is needed, an "orthopedic surgeon" comes to do the procedure. I am to call my vet today to get instructions. Should the procedure that is needed be determined by a surgeon that does various procedures or is a general practicing vet able to determine what kind of surgery is needed? Is there a way to locate an orthopedic surgeon near my city? Thank you very much.
'''''''''''''''''''''''''''''''''''""""""""""""''"""""""""""""""""'''''''
Add a comment to Rusty's experience
Was this experience helpful?
Tobo
Jack Russell Terrier
11 Months
1 found helpful
My puppy was hit by a car he has a shattered pelvis and sugery is looking to be our only option but we are having trouble finding an orthopedic dog surgeon we ccan afford thata round or area which is Vermont if anyone can help please let us know
If you don't mind me asking did you ever find an ortho? If so, how much did they quote you?
Add a comment to Tobo's experience
Was this experience helpful?
willie
Labrador Retriever
9 Years
0 found helpful
looking for a good orthopedic for my 9 year old lab hip issues NY area .. don't just want any surgeon. i live in rockland county , but will travel
...........................................................................................................................................................................................................
Add a comment to willie's experience
Was this experience helpful?
Brownie
Shih-Poo, Maltese
6 Years
0 found helpful
Hi, I just wanted to comment that my dog is having the same problem! On and off limping of the right front paw for the past month now. He got xrays done and everything was fine. He was recommended bed rest for 2 weeks and pain meds. Still limping. Vet suggested a joint tap where they examine the fluids in his joint. So now I'm getting a second opinion from an orthopedic surgeon to see if that's how I should proceed just to be safe. Any suggestions? Or ideas on what could be going on?
My Matsiff was doing this. I am giving him NaturVet ArthriSoothe Gold Level 3 Dog & Cat Soft Chews. It has made a tremendous difference!
Add a comment to Brownie's experience
Was this experience helpful?
Luigi
Dachshund
12 Years
2 found helpful
My Dog wont use his back right leg, he whines or cries out when I try to pick him up, and when he gets up from laying down he cries. Also just laying there he will whine every now and then. The Vet sees nothing on Xrays but no medication seems to be working what do you think this is and should he have surgery if required since he is 12 years old
Our Yorkie is having similar pain and yelping. How is your dog doing now? Ours is 14 years old, nothing significant on x Ray. gabapentin seems to help some.
Add a comment to Luigi's experience
Was this experience helpful?
Cote
Pomeranian
7 Years
1 found helpful
Our Vet says our Pom has Kneecap Dislocation. What surgery is needed and what will it cost? Where can we get the surgery done? Morehead City, NC. Cote's kneecap will not stay in place and she will not put weight on leg.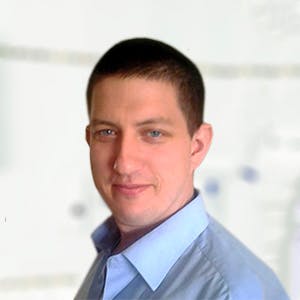 3320
Recommendations
If the patellar is luxating and is this severe, it would require surgical correction; as for the type and approach of surgery it would depend on what the specific issue is and the best course of action the Surgeon decides as there are a few different surgeries which may be done depending on various factors. Price would vary depending on the type of surgery and your Veterinarian, the nearest Specialist I can find is around Wilmington, NC (second link) but some local Veterinarians may do the surgery. Regards Dr Callum Turner DVM www.acvs.org/small-animal/patellar-luxations www.ccvss.org/services
Add a comment to Cote's experience
Was this experience helpful?
Mars
German Shepherd
13 Months
2 found helpful
Hello, my 13 month old rescued GSD mix has been limping on front right paw for several months now. The limping gets worse with exercise/play with other dogs. One vet thought it was a right wrist after barely examining him, second vet determined it was rt shoulder. Xray didn't reveal anything abnormal. He does have wasted muscle on right front rather than on left. The dog does want to do all activities, still bears some weight on rt leg, but can jump, run, play - this limping does not stop him. He never yelps or moves away when I or a vet examined his leg including all joints along the leg and their ROM. Vet now sends to ortho for consult saying what if there is osteochondritis and there is a piece of cartilage that makes my dog limp. My question is this - since xray is normal, only sign is limping and no yelping or dog does not withdraw from any activity - are there any other alternatives? or what other possible Dx could match my dog symptoms? Could limping be painless (just like in humans it could be)?
We tried 2 different anti-inflammatories as routine and on as needed basis, I don't see any difference in my dog whether he takes them or not, its the same.Im afraid going to ortho since they are surgeons and definitely more inclined to operate rather than not. I would not want unnecessary surgery.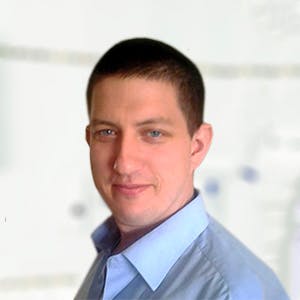 3320
Recommendations
Without examining Mars, it is very difficult to weigh in with what the possible cause may be; bone flaps and joint mice are a possible cause but generally if you Google "osteochondritis dissecans dog x-ray" you'll see many examples of the pathology being easily visible. Nerve damage, musculoskeletal disorders among others may lead to limping; a visit to an Orthopaedic Specialist may still be valuable to get a specialised opinion. Regards Dr Callum Turner DVM
Add a comment to Mars's experience
Was this experience helpful?
Jack
Bischon
9 Years
0 found helpful
I have a 91/2 year old rescue mutt, (bischon and pug they say). He hurt his leg and after many doctor visits, xrays, it has been determined he has a ruptured knee/ACL. My doctor wants to do the TPLO, but others are suggesting a fiber surgery to replace the tendons (?) is suffecient for a dog under 30 lbs. Conflicting advise- but I also can not afford the TPLO which starts around $4500. The other is $1600. Jack still gets around, just doesn't put much weight on his hind leg and I give him Rx-metacam O-sus 1.5 Mg/ml 32 M every other day. Does the lower surgery sound ok to do?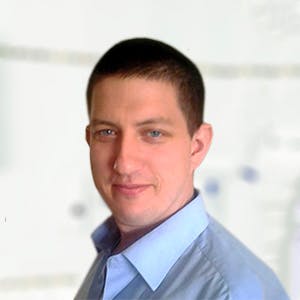 3320
Recommendations
The choice of surgical technique is down to your Veterinarian, their determination of the best procedure and their own surgical skill; you should discuss any concerns with your Veterinarian as well will be able to discuss this in more detail. The article below goes over some factors involved when choosing a surgical technique. Regards Dr Callum Turner DVM http://veterinarycalendar.dvm360.com/choosing-cruciate-rupture-repair-methods-proceedings
Add a comment to Jack's experience
Was this experience helpful?
Steele
mixed golden and shepard
4 Years
0 found helpful
Has Symptoms
Will not use leg after FHO
My dog (4 years old) had FHO surgery at the end of May. He was losing muscle tone, not using right hind leg and this was what was recommended by our Vet for 15 years. He did discovery during the surgery that there was bone that needed to be shaved down (thinking that was the sources of the pain after the fact) but the FHO was completed. Even after rehab he still will not put complete pressure on the effected leg. I am thinking that this is a issue with the actual surgery. What can be done? Can total hip be completed after FHO has failed? My dog runs but it a hop with the rear and I am afraid that if the other leg (left) ever needs work he will never be able to support recovery because of the current situation on his right side.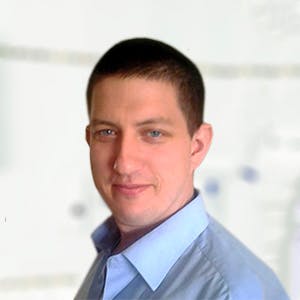 3320
Recommendations
Total hip replacement may be carried out after femoral head ostectomy in some cases but many times this depends on the health of the acetabulum (the socket of the joint); your Veterinarian or Orthopaedic Surgeon will be able to tell you more depending on the overall health of the articular surface of the acetabulum. Regards Dr Callum Turner DVM www.ncbi.nlm.nih.gov/pmc/articles/PMC4367144/
Add a comment to Steele's experience
Was this experience helpful?
Octone
Boston Terrier
12 Weeks
0 found helpful
My 12 week old Boston was diagnosed with a femur fracture today. He jumped off a couch a few weeks ago and was examined but no fractures were found then. Is it possible for something to no show until now? He had no trauma to cause a fracture in the last day. He was asleep in his kennel and we all woke up to him yelping. I rushed him to the emergency vet and x-ray revealed a femur fracture that they said can only be resolved through surgery. What are the long term outcomes for a puppy who undergoes this type of surgery? This is in his hind leg.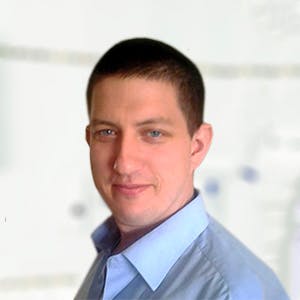 3320
Recommendations
It is difficult to say, however there are many different types of fractures and it is possible for a small transverse incomplete fracture to become a more complicated fracture with time (but we would normally see pain regardless). Without knowing the specific type of fracture I cannot say whether surgery would be required or not but if there is a complete fracture or a comminuted fracture then surgery would be indicated. The femur (only found in the hind leg) carries a lot of weight especially when running and jumping so it is important to get it fixed properly especially in a young growing pup. Regards Dr Callum Turner DVM www.acvs.org/small-animal/fractured-limbs
Add a comment to Octone's experience
Was this experience helpful?
Wes
Pomeranian
6 Months
1 found helpful
My 6 month old Pomeranian puppy had orthopaedic surgery yesterday to fix a broken leg. He's back home now, wearing a cone/resting but when he walking to go for a pee- he lifts up and shakes the leg that just had surgery on. Is this normal or is this a sign he's uncomfortable with how the surgery went? Also is it bad for him to be getting up and laying down every 10 minutes or so?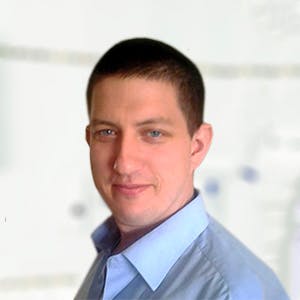 3320
Recommendations
It is not unusual for pain or discomfort to be felt after surgery and Wes may just require a few days to be more comfortable with the leg; try to keep him rested but he may have difficulty getting comfortable due to some pain from the surgery. Keep an eye on him but if this continues you should visit your Veterinarian for a check. Regards Dr Callum Turner DVM
Add a comment to Wes's experience
Was this experience helpful?
Sydney
American Pit Bull Terrier
8 Years
-1 found helpful
Hi, I have a 70 lb dog that tore her ACL. Its been 4 months and she is still limping alot. I put on soft braces and her limp is alot better. I FEEL..I do not HEAR a popping in that area. I read you could HEAR the clicking but i dotn hear anything. In fact i have to work at feeling it. It isnt all the time.The ortho vet thinks meniscus..but ortho vet didnt see her, another vet did. Anyway we did 6 weeks of Hydrotherapy without any improvement. The therapist feels it could take longer to heal. We are not doing any water therapy at this time. Out of money. I cannot afford a $3000 surgery. I guess my question is..everything i am reading says 2 months max for healing including my ortho vet. Therapist disagrees. ..but i have friends that it took 6 months or longer for their dogs but they recovered without surgery for torn ACL. Any input on this? I am confused by what I am being told..and what I have seen with my friends dogs. Is there any room for improvement at this point? My ortho vet thinks NOT. ugh!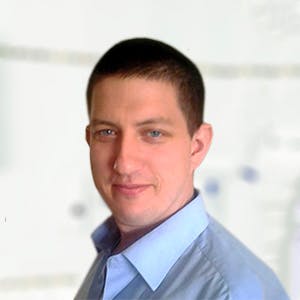 3320
Recommendations
There is a lot of debate about surgery versus medical and physical therapy, but in my experience surgery is the better option; there is little evidence to suggest in a dog Sydney's size, physical therapy would be a viable alternative to surgery. To see whether a dog has a torn cranial cruciate ligament, a drawer test is the best method to use. Regards Dr Callum Turner DVM www.acvs.org/small-animal/cranial-cruciate-ligament-disease
We did the drawer test which is what confirmed the torn ACL
Add a comment to Sydney's experience
Was this experience helpful?
Sita
Pit bull mix
10 Years
0 found helpful
My 10 year old pit/boxer mix seems to have some orthopedic joint issues and is limping quite a bit. Both back legs and left front. Her vet has informed us that she will more than likely need surgery and has referred us to an orthopedic surgeon.

My question is, with my pup being as old as she is, and the normal recovery period being months, do you feel it is wise to have the surgery and will it improve her quality of life?

Thanks in advance.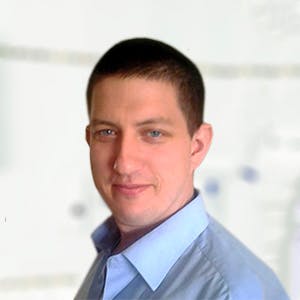 3320
Recommendations
Without knowing the specific orthopaedic issue which Sita is suffering from or the severity, it is not possible for me to advise on whether surgery would be worthwhile at her age or not. You should think about visiting another Veterinarian in your area for a second opinion to ensure that you're comfortable with the options that you have so you may make an informed decision. Regards Dr Callum Turner DVM
Add a comment to Sita's experience
Was this experience helpful?
Kahba
Mixed
6 Months
0 found helpful
Has Symptoms
no weight bearing on left rear leg
I recently rescued a small mixed breed. She is approximately 6-9 months young. She is unable to put weight on her back left leg.
It was xrayed today showing an old breakin the tibia which was likely not cared for as it did not heal properly. It is not fused together and the bones are off set creating a bone spur.
The Vet consulted with an Orthropedic specialist who recommended sawing the and fusing together with a plate and conducting a bone graph.Procedure is estimated at $3800. I asked to speak to the surgeon to inquire about previous outcomes and expected outcome of this procedure only to be told I would have to make all inquiries through this Vet. To me this is a big red flag!!! Looking for any input reference this type of surgery and known outcomes. I intend to get a second opinion, however any insight is appreciated.

Thank you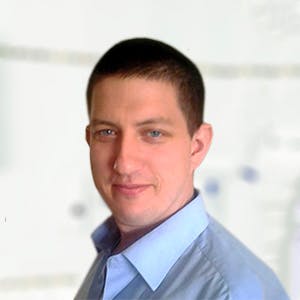 3320
Recommendations
It really is a case of creating a new break for the bone to heal and set properly in line so that no spurs or any other issues form; generally the surgery is successful and I wouldn't have any concerns. However, I would recommend asking your Veterinarian for a copy of the x-rays (you paid for them - they're yours) and either visit another Veterinarian or send them to a telemedicine service for a second opinion (see link below). Regards Dr Callum Turner DVM www.vet-ct.com/ie/small-animal/telemedicine-diagnostics/
Add a comment to Kahba's experience
Was this experience helpful?
Fuz
Border Collie/Husky/Sheltie
9 Years
0 found helpful
Has Symptoms
No weight baring rear right leg
Loud yelp at time of injury
My 9 year old collie/husky/sheltie rescue dog was injured on May 30th. I had him seen by my vet the next day where he suspected a CCL rupture with kneecap displacement To confirm the diagnosis, xrays done under sedation of his lower back, hips and rear right leg knee on June 5th. Unfortunately, the diagnosis of a complete right CCL rupture and early arthritic changes in his left hip. My regular vet explained some options to me including a type of ligament repair using "elastic fibres" to try to compensate for the injured ligament. However, he also felt the injury was significant enough that Fuz would need a newer procedure and referred us to an an orthopedic surgeon. Fuz's consult is not until June 25th, nearly a month from the injury. My questions are: Is this a typical amount of time to wait to be seen?
Could the wait time cause more damage/injuries to the knee?
Fuz is on Onsior 40mg od & Tramadol 100mg bid every 12 hours for pain management. I also purchased a harness by Blue Dog & recommended by the surgeon's clinic to try and support his rear end when he needs to move/walk. It also has a handle at his shoulders to assist him in getting up from lying down. Is there anything else I could do to help him be more comfortable while we wait for the appointment? What about anything I could be doing to try to prevent further injury to the right CCL or left hip while we wait?
Thank you very much for your time in reading my inquiries. I look forward to any help/suggestions you can offer?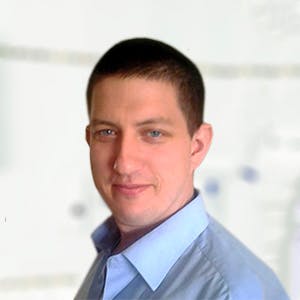 3320
Recommendations
The waiting time for some Specialists can be long especially in some areas where some wait times may be longer than a month. Further injury may occur if the joints are stressed, it is important to give Fuz as much rest as possible and assist will all movement including standing, walking etc… Obviously (I say obviously but some people still try to take their dogs on hikes and stuff) you shouldn't be walking or exercising Fuz during this time to prevent any further injury to the joints. It is also important to reduce caloric intake since there is no activity and it would be good to lose some weight so that there is less weight to carry around. Regards Dr Callum Turner DVM
Add a comment to Fuz's experience
Was this experience helpful?
Boo bear
Rottweiler
4 Years
0 found helpful
Has Symptoms
Leg trembling and yelping getting up
Leg trembling and yelping getting
Medication Used
Rimadyl 125 mg every 12 hrs
My rottie has a neurological shake in his back hind area leg. I read distemper shots can cause this along with him having an x-ray it showed he had arthritis in his both knees. He started yelping one day last week so bad I was alarmed n had gotten him to a vet and had the x-ray done. He gave him rimadyl. But this is a temporary solution. He said the severe yelping he believed could be due to his knees. I really didn't feel confident in his evaluation. He really didn't perform a physical exam but used imaging instead to formulate his diagnosis. He obviously had this arthritis for some time but the yelping has caused me to look further into this now. He is only 41/2 yrs old. Any advice would be greatly appreciated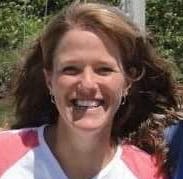 1611
Recommendations
Arthritis can be quite painful, for dogs and for people, and can cause muscle tremors and shaking due to muscle weakness and pain. Arthritis in large breed dogs is much more common than side effects from distemper vaccinations, and if the x-rays showed that he had arthritis, that is probably accurate. You're right, pain medication does not cure arthritis, but does keep our pets comfortable for the most part. Other things that can help include laser therapy and acupuncture, since he is so young. If you're not sure of the diagnosis, it never hurts to have a second opinion to make sure that that is what is going on.
Add a comment to Boo bear's experience
Was this experience helpful?
lily
york bischon
5 Years
1 found helpful
Has Symptoms
holds up right hind leg when walks
I have a 5 1/2 year old yorkie/bischon mix. She weighs 12lbs. She has sick sinus syndrome. She has no problems with it until she goes under anastasia She almost died when she had two teeth pulled. My question is she has been a ruptured acl. The vet recommends surgery $6000.00 dollars. I was looking into conservative treatment. Do you recommend conservative using brace?
Thank you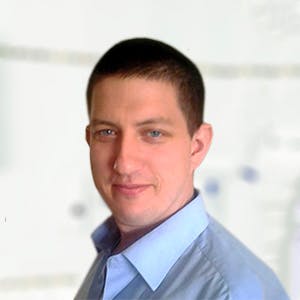 3320
Recommendations
Dogs weighing less than 25lbs may non-surgical management especially in cases where heart disease or other factors put them at a risk for surgery; methods may include strict cage rest, weight loss (get to the lower part of the weight range for breed), physiotherapy and pain management. Each case is different and you should discuss this with your Veterinarian. Regards Dr Callum Turner DVM
Add a comment to lily's experience
Was this experience helpful?
Willow
Labrador Retriever
1 Year
0 found helpful
My 1 year old female lab got ran over and broke her bicep. She is going to have orthopedic surgery and I was wondering the after effects, how long will she not be able to go and play outside and run and swim, and how should I care for her after the surgery is done. She is a very active dog and I would love for her to me back to normal.
Will she ever be how she was before she got ran over?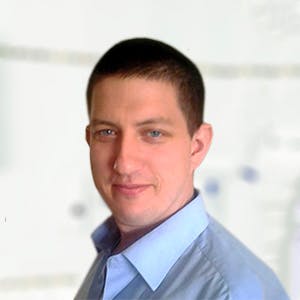 3320
Recommendations
There are a lot of variables in this case; without examining Willow it would be difficult to give you any specifics but she would need to have strict rest for weeks which may involve crating her so that she doesn't start bouncing around. Again, with recovery it is difficult to say without having more information so I cannot say whether she will be back 100% or not. Regards Dr Callum Turner DVM
Add a comment to Willow's experience
Was this experience helpful?
Spot
Shepherd, lab, hound mix
9 Months
0 found helpful
We are Looking to adopt a rescue dog who is recovering from surgery after being hit by a car. He had a broken left rear leg and some hip damage - the surgery was complicated but went well (I don't have all the details) and he is recovering nicely (6 weeks out) in a wonderful foster home. My husband's concern is that we will experience complications with him down the road having had such an invasive surgery and pins, etc. What are the long term effects of such a surgery? He is pain free now, but he is only about 9 months old.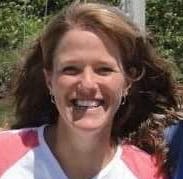 1611
Recommendations
The long term effects of any surgery depend on what that surgery might have been - without knowing any details about the surgery, I have a hard time commenting on how he'll recover and possible long term sequelae. It would be best to talk to the surgeon who performed the procedure and ask what long term issues Spot may have, if any. Many orthopedic surgeries have great prognoses, but without knowing more, it is hard to say what his may be.
Add a comment to Spot's experience
Was this experience helpful?
Milo
Bernese Mountain Dog
1 Year
0 found helpful
Hi! My 1.5 year old bernese mountain dog was just diagnosed with elbow dysplasia in both of his front legs after getting xrays done. He has an appointment to meet with an orthopedic vet next week but I am nervous they will want to do surgery. Are there treatment options that don't include surgery? He is clearly in pain and is limping all the time. What do I do if I can't afford surgery?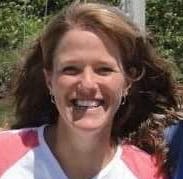 1611
Recommendations
If Milo has dysplasia in his elbows, he will probably need surgery of some type. Try not to worry until you know what the surgeon thinks, as once you have their diagnosis, you can work on a plan. most clinics offer CareCredit as a form of payment for unexpected expenses, and you will know more about what to expect after that appointment. I hope that all goes well for Milo!
Add a comment to Milo's experience
Was this experience helpful?
Wicket
Pomeranian
19 Months
0 found helpful
My dog had X-ray which revealed no cartilage in either knee or hip joint. Seems this is A congenital/inherited problem more than likely that has appeared at approximately 12 months of age. Is there Anything that can be done to help with his mobility or pain? Any idea what approximate cost would be if surgery is an option? Thank you.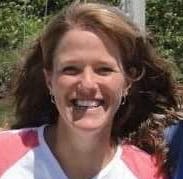 1611
Recommendations
Without seeing Wicket, or her x-rays, or knowing more about her, I cannot comment on treatment or cost of surgery, if it is an option. It would be best to follow up with your veterinarian to ask these questions, as they have seen her, and know her specific situation. I hope that things go well for her.
Add a comment to Wicket's experience
Was this experience helpful?
Lobo
Labrador Retriever
5 Months
0 found helpful
Has Symptoms
Pain and not walking on the leg.
My 5 month old Labrador puppy has a broken hip. It has been X-rayed and the break is near to the hip joint. What are my options? The emergency clinic has put me in touch with an orthopedic.

This feels like it will be very expensive.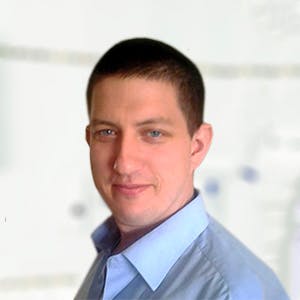 3320
Recommendations
Without examining Lobo and seeing the x-ray it is not possible for me to say what the best course of action is as I don't know specifically where the fracture is, whether it is complete or incomplete, is the femoral head affected or just the neck etc… An Orthopaedic Surgeon will be able to talk you through your options after reviewing Lobo's case but this may not be a cheap fix if internal fixation is required. Regards Dr Callum Turner DVM
Add a comment to Lobo's experience
Was this experience helpful?
Olive
Yorkie
10 Years
0 found helpful
My little female yorkie who is 10 years old has a luxating patella that has now caused her little knee cap to pop out to the side. She cannot walk on her left hind leg, it just happened all of a sudden . My vet did X-rays and saw the displacement. She placed her on rimadyal for 5 days to see if that would help alittle . My yorkie does not seem to be in pain but she cannot walk on the levy hind leg, my vet says she may have to have orthopedic surgery to correct by a specialist . With that said what are my risks and outcome for success of the surgery what can I expect with this.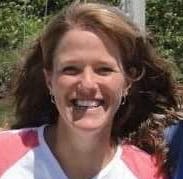 1611
Recommendations
Thank you for your email. Luxating patellas can happen in varying degrees, and may or may not need surgery. if Olive is comfortable, she may be able to continue with pain medication and joint support. if she is in pain, she may need surgery to correct her knee abnormality. Since I cannot examine her, it would be best to follow up with your veterinarian to discuss what the best option for Olive might be.
Add a comment to Olive's experience
Was this experience helpful?
Daisy
Chihuahua
2 Years
1 found helpful
Medication Used
She was prescribed a steroid
Won't stop limping (rear right leg) for over a year.Taken to multiple vets, all deemed her healthy. X-rays taken, again, nothing that would cause her to limp. Help?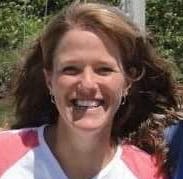 1611
Recommendations
Thank you for your email. Unfortunately, without seeing Daisy, I have a hard time commenting on what might be going on with her. It might be best to stick with one veterinarian that you trust, as we often want to see how a dog responds to therapy when trying to determine what might be going on. She may have a joint or muscle problem that doesn't show up on an x-ray, but that may respond well to pain management. I'm not sure if she has been on any medications, but pain management might be something to consider as this doesn't seem to be improving. Your veterinarian can guide you in managing her pain, as well as following up to make sure that she is responding.
Add a comment to Daisy's experience
Was this experience helpful?
Merlin
Golden Retriever
4 Years
0 found helpful
Has Symptoms
Pulls himself up using front legs
Merlin is a four yr old 86 lb golden retriever. Over the past year he has had to limit his walks to about 1/2 mile and avoid playing hard with his cannine friends. When he over does it he has a limp. Our regular vet detected an issue with his right knee and took xrays. They show an area of his knee where the bonds seem to touch....no cartilege. She has referred me to an ortho surgeon for evaluation. She said it may be possible to have more normal use of his leg following surgery. For now we give him medacam, a good joint supplement and are reducing his weight (at one point he was 12 lbs heavier). What type of procedure could a surgeon perform and what cost for services should we expect? What alternatives to surgery might be possible? What might be the consequences of not having surgery?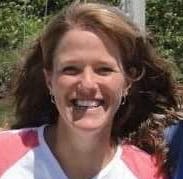 1611
Recommendations
Thank you for your email. To answer your questions, I would have to actually see the x-rays and evaluate Merlin. Those will be perfect questions to ask the orthopedic specialist that you are going to see. It would be worthwhile having the consultation with the surgeon, as they are very knowledgeable people on expected outcomes, limitations, options, and of course will know the expected cost associated with whatever surgery ends up being performed. Physical therapy often helps, with some conditions, and they may recommend that for you as well. I hope that everything goes well with Merlin - he has many years left on those legs!
Add a comment to Merlin's experience
Was this experience helpful?
rocky
Mixed
8 Years
0 found helpful
Has Symptoms
limping on and off does not appear
Dog was clipped by a car three fractures in left back paw. He was in splint for twelve weeks splint removed a month ago limps on and off. Seems to walk better on grass than pavement.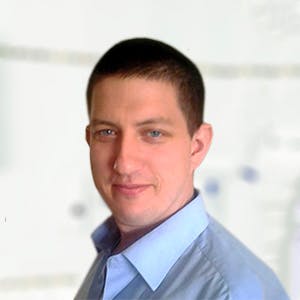 3320
Recommendations
Without examining Rocky it is difficulty to give any indication whether any further treatment is required; you should return to your Veterinarian for another examination and possibly an x-ray to determine if any further treatment is required. Regards Dr Callum Turner DVM
Add a comment to rocky's experience
Was this experience helpful?
Kaleb
Yorkie
8 Months
0 found helpful
My dog was diagnosed with legg calve perthes disease. It's a 8 month yorkie. The vet recommended surgery but I would like to know if there's any other alternatives besides surgery.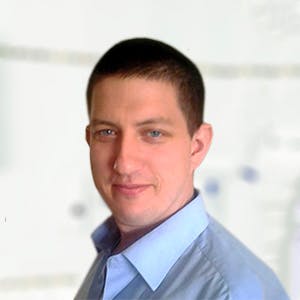 3320
Recommendations
Mild cases may be managed with pain relief but this is usually only a short term fix; surgery (femoral head osteotomy) is the treatment of choice and is usually curative. There are no other treatment options available and in many cases the condition is too severe for medical therapy. Regards Dr Callum Turner DVM
Add a comment to Kaleb's experience
Was this experience helpful?
Spock
hound mix
5 Months
0 found helpful
How much would limb deformity surgery cost generally? My dog sprained his front leg and was in a cast over the weekend. His lower portion past the joint is now bent at an awkward angle. The vet did not say anything about it and I did not notice until I go home. I will be going to get a 2nd opinion at a different vet and not return to the previous one. But I am worried it may be ligament related and need correction surgery.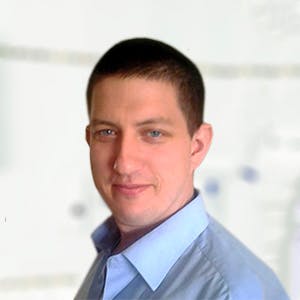 3320
Recommendations
There is no set price for correction of a limb deformity as the price varies depending on the severity of the deformity, action required to correct the deformity, your location and whether you visit a General Veterinarian or an Orthopaedic Specialist. Some angular deformities may self resolve, others may not require any intervention and other cases require surgery (or multiple surgeries); I would wait a while to see if there is any improvement in the deformity, if not then ask a second opinion from another Veterinarian. Regards Dr Callum Turner DVM
Add a comment to Spock's experience
Was this experience helpful?
Chaz
Pomapoo
4 Months
0 found helpful
My puppy fractured the neck of his femur - has had surgery and is being cared for post up by us (his owners) now as a puppy he's full of energy and wants to play but he really need to limit movement of his leg. were confining him to a crate but that doesn't seem to be enough he's a Wrigley worm - we spoken to the vet and have opted to give him sedatives for a few days so that he can chill out and heal properly but I just feel awful doping him up. I want him to heal and rest his limb and this seems like the only way I can keep him from hurting his wound/ fracture repair. Is this a common practise post op?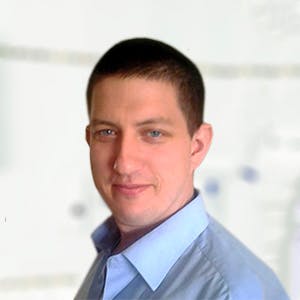 3320
Recommendations
Most dogs after surgery would normally be low energy and easy to control especially when put in a crate, but some dogs are active even when confined to a small area. We never like to use sedation in dogs and it isn't common practice, but in some cases it is the better of two evils; the other being further injury from overactivity. I understand your concern, but this will hopefully reduce the chance of injury during recovery. Regards Dr Callum Turner DVM
Add a comment to Chaz's experience
Was this experience helpful?
Butters
Pomeranian
5 1/2 months
0 found helpful
Butters fractured his owner and radius of this right arm. Is it possible for the fracture to heal without surgery. His veterinarian is splinting it until a orthopaedic veterinarian looks at his x-ray.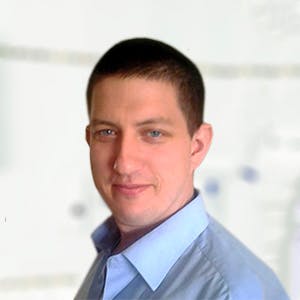 3320
Recommendations
The type of fracture and the overall severity will determine the course of action; if your Veterinarian is referring to an Orthopaedic Surgeon, then they may believe that surgery is required. Many simple closed fractures require splinting and rest, more complicated fractures may require surgical stabilisation or fixation. Regards Dr Callum Turner DVM
Add a comment to Butters's experience
Was this experience helpful?