What is Orthopedic Surgery?
Orthopedic surgery is a broad term for surgical repair of the bone or joint. A canine that has broken or fractured a bone due to trauma, or one that is suffering from a congenital condition that affects the joint, may require orthopedic surgery. In order to make surgical corrections to the bone, the dog will be referred to a veterinary specialist with training and the appropriate tools. Orthopedic Surgery is the most effective procedure for correcting an affected bone or joint and returning the patient to a normal state of health. Orthopedic surgery requires a great deal of recovery and rehabilitation time, plus the cost of surgery itself can be high.
Book First Walk Free!
Orthopedic Surgery Procedure in Dogs
Orthopedic surgery, in general, uses surgical procedures that will bring the canine limb back to a normal or near normal state. The orthopedic veterinary surgeon may require the use of bone plates, pins or screws, nylon, casts or an artificial joint to achieve such a goal in orthopedic surgery. A dog that is scheduled to undergo orthopedic surgery will require heavy sedation and supplementary oxygen, as the procedure may take several hours for completion. With that being said, it is crucial for pre-surgical blood work and an overall analysis of the canine to take place. Dogs in a good quality of health are perfect candidates for an surgical orthopedic procedure. Orthopedic surgery includes a number of bone and joint correction surgery types, such as:
Cruciate ligament repair
Arthroscopic joint surgery
Hip and elbow dysplasia repair
Ligament and tendon reconstruction
Limb deformity correction
Minimally-invasive fracture surgery
Total elbow replacement
Total hip replacement
Total knee replacement
Efficacy of Orthopedic Surgery in Dogs
Orthopedic surgery is the most effective form of surgery to correct a canine with a bone injury or joint condition. Completed by an experienced veterinary orthopedic surgeon, a canine's limb or joint will return to a near normal state.
Orthopedic Surgery Recovery in Dogs
Orthopedic surgery requires a lengthy recovery and rehabilitation period following surgery. A dog that has undergone orthopedic surgery will require at least two weeks of exercise restrictions. The canine will not be allowed to walk around or engage in any other types of physical activity, which requires constant monitoring from the pet owner. After the initial two weeks, activity limitation will continue for four months after that and physical therapy may be recommended for the canine.
Cost of Orthopedic Surgery in Dogs
Orthopedic surgery in dogs is costly and can cost pet owners from $100 to $3,000 to have performed. The total cost depends on the type of procedure your veterinarian is performing and the specific condition your dog is suffering from. For an accurate estimate of how much orthopedic surgery will cost for a specific condition, consult the veterinarian.
Dog Orthopedic Surgery Considerations
Orthopedic surgery can be pricey and requires several months of recovery time for the canine. If a pet owner is not financially or practically prepared for the time it takes for the canine to recover, these may be issues a pet owner may need to consider.
Orthopedic Surgery Prevention in Dogs
Preventing the need for orthopedic surgery can be challenging for pet owners, as many causes for bone surgery are related to unexpected injury or hereditary joint conditions. To prevent possible fracture or bone breaks, it is important to practice basic canine safety precautions such as providing a fenced-in yard and using a leash outside the home. Hereditary or congenital causes for a dog to need orthopedic surgery can only be prevented through halting all reproductive practices of canines known to have the condition(s). For canines that are diagnosed with hereditary joint complications, such as hip or elbow dysplasia, orthopedic surgery is the most effective form of treatment for that dog.
Orthopedic Surgery Questions and Advice from Veterinary Professionals
Merlin
Golden Retriever
4 Years
0 found helpful
Has Symptoms
Pulls himself up using front legs
Merlin is a four yr old 86 lb golden retriever. Over the past year he has had to limit his walks to about 1/2 mile and avoid playing hard with his cannine friends. When he over does it he has a limp. Our regular vet detected an issue with his right knee and took xrays. They show an area of his knee where the bonds seem to touch....no cartilege. She has referred me to an ortho surgeon for evaluation. She said it may be possible to have more normal use of his leg following surgery. For now we give him medacam, a good joint supplement and are reducing his weight (at one point he was 12 lbs heavier). What type of procedure could a surgeon perform and what cost for services should we expect? What alternatives to surgery might be possible? What might be the consequences of not having surgery?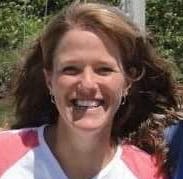 265
Recommendations
Thank you for your email. To answer your questions, I would have to actually see the x-rays and evaluate Merlin. Those will be perfect questions to ask the orthopedic specialist that you are going to see. It would be worthwhile having the consultation with the surgeon, as they are very knowledgeable people on expected outcomes, limitations, options, and of course will know the expected cost associated with whatever surgery ends up being performed. Physical therapy often helps, with some conditions, and they may recommend that for you as well. I hope that everything goes well with Merlin - he has many years left on those legs!
Add a comment to Merlin's experience
Was this experience helpful?
rocky
Mixed
8 Years
0 found helpful
Has Symptoms
limping on and off does not appear
Dog was clipped by a car three fractures in left back paw. He was in splint for twelve weeks splint removed a month ago limps on and off. Seems to walk better on grass than pavement.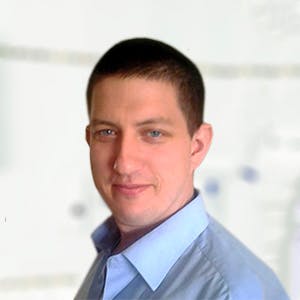 1811
Recommendations
Without examining Rocky it is difficulty to give any indication whether any further treatment is required; you should return to your Veterinarian for another examination and possibly an x-ray to determine if any further treatment is required. Regards Dr Callum Turner DVM
Add a comment to rocky's experience
Was this experience helpful?
Sydney
American Pit Bull Terrier or American Staffordshire Terrier
8 Years
-1 found helpful
Hi, I have a 70 lb dog that tore her ACL. Its been 4 months and she is still limping alot. I put on soft braces and her limp is alot better. I FEEL..I do not HEAR a popping in that area. I read you could HEAR the clicking but i dotn hear anything. In fact i have to work at feeling it. It isnt all the time.The ortho vet thinks meniscus..but ortho vet didnt see her, another vet did. Anyway we did 6 weeks of Hydrotherapy without any improvement. The therapist feels it could take longer to heal. We are not doing any water therapy at this time. Out of money. I cannot afford a $3000 surgery. I guess my question is..everything i am reading says 2 months max for healing including my ortho vet. Therapist disagrees. ..but i have friends that it took 6 months or longer for their dogs but they recovered without surgery for torn ACL. Any input on this? I am confused by what I am being told..and what I have seen with my friends dogs. Is there any room for improvement at this point? My ortho vet thinks NOT. ugh!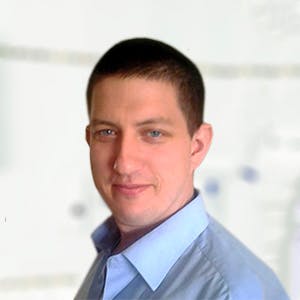 1811
Recommendations
There is a lot of debate about surgery versus medical and physical therapy, but in my experience surgery is the better option; there is little evidence to suggest in a dog Sydney's size, physical therapy would be a viable alternative to surgery. To see whether a dog has a torn cranial cruciate ligament, a drawer test is the best method to use. Regards Dr Callum Turner DVM www.acvs.org/small-animal/cranial-cruciate-ligament-disease
We did the drawer test which is what confirmed the torn ACL
Add a comment to Sydney's experience
Was this experience helpful?
Kaleb
Yorkie
8 Months
0 found helpful
My dog was diagnosed with legg calve perthes disease. It's a 8 month yorkie. The vet recommended surgery but I would like to know if there's any other alternatives besides surgery.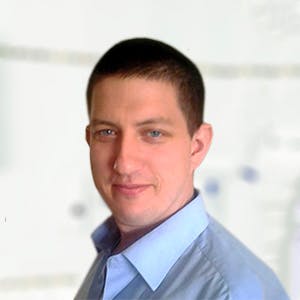 1811
Recommendations
Mild cases may be managed with pain relief but this is usually only a short term fix; surgery (femoral head osteotomy) is the treatment of choice and is usually curative. There are no other treatment options available and in many cases the condition is too severe for medical therapy. Regards Dr Callum Turner DVM
Add a comment to Kaleb's experience
Was this experience helpful?
Spock
hound mix
5 Months
0 found helpful
How much would limb deformity surgery cost generally? My dog sprained his front leg and was in a cast over the weekend. His lower portion past the joint is now bent at an awkward angle. The vet did not say anything about it and I did not notice until I go home. I will be going to get a 2nd opinion at a different vet and not return to the previous one. But I am worried it may be ligament related and need correction surgery.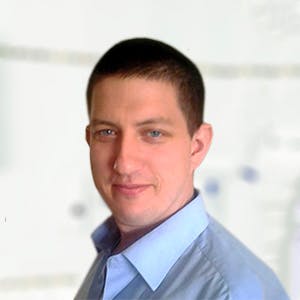 1811
Recommendations
There is no set price for correction of a limb deformity as the price varies depending on the severity of the deformity, action required to correct the deformity, your location and whether you visit a General Veterinarian or an Orthopaedic Specialist. Some angular deformities may self resolve, others may not require any intervention and other cases require surgery (or multiple surgeries); I would wait a while to see if there is any improvement in the deformity, if not then ask a second opinion from another Veterinarian. Regards Dr Callum Turner DVM
Add a comment to Spock's experience
Was this experience helpful?
Chaz
Pomapoo
4 Months
0 found helpful
My puppy fractured the neck of his femur - has had surgery and is being cared for post up by us (his owners) now as a puppy he's full of energy and wants to play but he really need to limit movement of his leg. were confining him to a crate but that doesn't seem to be enough he's a Wrigley worm - we spoken to the vet and have opted to give him sedatives for a few days so that he can chill out and heal properly but I just feel awful doping him up. I want him to heal and rest his limb and this seems like the only way I can keep him from hurting his wound/ fracture repair. Is this a common practise post op?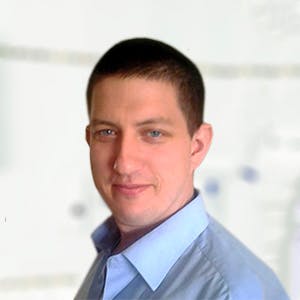 1811
Recommendations
Most dogs after surgery would normally be low energy and easy to control especially when put in a crate, but some dogs are active even when confined to a small area. We never like to use sedation in dogs and it isn't common practice, but in some cases it is the better of two evils; the other being further injury from overactivity. I understand your concern, but this will hopefully reduce the chance of injury during recovery. Regards Dr Callum Turner DVM
Add a comment to Chaz's experience
Was this experience helpful?
Butters
Pomeranian
5 1/2 months
0 found helpful
Butters fractured his owner and radius of this right arm. Is it possible for the fracture to heal without surgery. His veterinarian is splinting it until a orthopaedic veterinarian looks at his x-ray.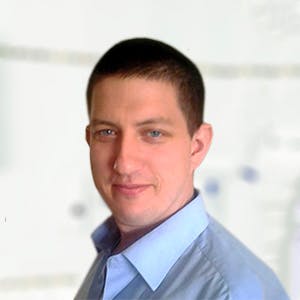 1811
Recommendations
The type of fracture and the overall severity will determine the course of action; if your Veterinarian is referring to an Orthopaedic Surgeon, then they may believe that surgery is required. Many simple closed fractures require splinting and rest, more complicated fractures may require surgical stabilisation or fixation. Regards Dr Callum Turner DVM
Add a comment to Butters's experience
Was this experience helpful?