Fluconazole
Written By Kim Rain
Published: 11/19/2020
Updated: 01/12/2022
Veterinary reviewed by Michele K.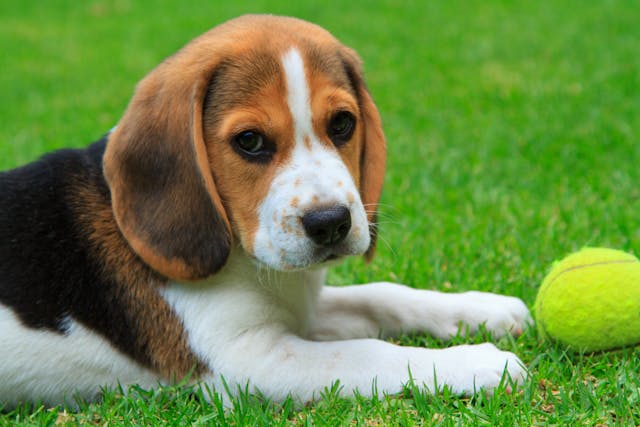 Fluconazole is an antifungal medication used to treat various fungal infections. While it is often prescribed for skin infections, including yeast and ringworm, it is also used for infections of the brain, spinal column and lungs, such as with cryptococcal meningitis, blastomycosis, and histoplasmosis.
Dosage
Fluconazole for dogs is available for oral use in 50, 100, 150, and 200 mg tablets, as a 10 mg/ml liquid suspension, and in an injectable form used in veterinary hospitals. The recommended dose is based on the severity and type of fungal infection, as well as the health of the dog receiving treatment. On average, the dosage is: 
Between 2.5 – 10 milligrams per kilogram of weight, once daily.
Dosage amount will be reduced in animals with compromised kidney or liver function.

Dosage instructions
Fluconazole for dogs is generally given in tablet or liquid form once a day by mouth, with or without food, for the duration of time prescribed by your veterinarian. This medication is often prescribed for several weeks or months. If your dog vomits or acts ill, administer medication with food or treats, and always have fresh water available.
Be sure to continue this medication for the entire period prescribed by your veterinarian, without skipping doses. Improvements are often not seen until a few weeks into treatment. Administering fluconazole within 2 hours of an antacid can reduce its effectiveness.

Efficacy
Fluconazole is effective in treating various fungal infections, but is often chosen over other antifungal medications because it has fewer side effects, is absorbed more effectively in the GI tract, and is easier on the liver. It is also more effective in treating fungal infections of the central nervous system, eyes and brain.
Efficacy rates of fluconazole for dogs vary depending on the type of infection. In one study that analyzed the recovery rates of dogs suffering from blastomycosis, a common fungal disease affecting both dogs and humans, fluconazole was shown to be 75% effective.
In another study that investigated outcomes of using fluconazole against histoplasmosis, a fungal infection of the lungs or GI tract, clinical remission was seen in 64% of affected dogs.
Fluconazole, however, is not as effective against Aspergillus and Microsporum species, which appear to be resistant to the drug.
Side effects of fluconazole
The following side effects have been reported with fluconazole use:
Nausea

Fatigue

Depression

Thinning hair

Dandruff

Excessive drinking

 Leaking urine during sleep

Liver toxicity
There is a risk of liver toxicity associated with long-term use of fluconazole. While most dogs appear to tolerate this medication, some pets may experience a bad reaction, particularly if they have pre-existing liver or kidney issues. Liver enzymes are monitored through blood tests by your veterinarian during use.
Considerations
Fluconazole should be used with caution in any dog experiencing kidney or liver disease. Due to conflicting data on the risk to developing puppies, fluconazole is generally not recommended for pregnant or lactating animals.
Drug interactions
Fluconazole (Diflucan) may interact with the following medications:
Anti-fungal medication (amphotericin B)

Sedatives (benzodiazepines)

Anti-anxiety medication (buspirone)

Acid reducer (cimetidine)

GI motility medication (cisapride)

Anti-gout medication (colchicine)

Corticosteroids

Anti-cancer chemotherapy medication (cyclophosphamide, vinblastine)

Immunosuppressant (cyclosporine)

Thiazide diuretics (Dyazide, Diuril)

Opioid pain medication (fentanyl, methadone)

Blood pressure medication (losartan)

NSAIDs (Rimadyl, Novox)

Antiarrhythmic medication (quinidine)

Antibiotics (rifampin, erythromycin, roxithromycin, azithromycin and clarithromycin)

 Vasodilator (sildenafil)

 Bronchodilator (aminophylline)

Tricyclic antidepressants (clomipramine, Clomicalm, amitriptyline),

Sulfonylurea ant-diabetics (glipizide, glyburide),

Blood thinner (warfarin/Coumadin) 
Always tell your veterinarian about any medications, supplements and vitamins that your dog is taking before starting a fluconazole prescription.
Allergic reactions and sensitivity
Some dogs may be allergic to fluconazole, or other related azole anti-fungal drugs, and should not take this medication. If your dog experiences an allergic reaction, they may have difficulty breathing, a swelling in the throat, face, lips or tongue, or hives.  
Frequently asked questions
Do I need a prescription for fluconazole?
Fluconazole for dogs is only available with a prescription from your veterinarian.
What should I do if a dose is skipped?
If your dog misses a dose, give it to them as soon as you remember. If, however, it is near the time for the next dose, skip the missed dose and give your dog the next dose at the regularly scheduled time. Never give your dog two doses at the same time.
Does my veterinarian need to monitor my dog during treatment?
Due to fluconazole's long-term affect on liver function, your veterinarian will need to monitor your dog for any changes or side effects. An exam every three to four weeks will help your veterinarian decide if the medication is working, and how long to continue treatment.
Should fluconazole be discontinued once symptoms are gone?
While you may notice your dog's symptoms improve or disappear after a few weeks of use, you should continue to administer fluconazole for the duration of time prescribed by your veterinarian. During check-ups to monitor your dog's health and progress, your veterinarian can assess whether or not treatment should be ended early depending on symptoms and direct cytologic evidence of the infection. Prematurely ending treatment can cause a relapse of symptoms and may contribute to a future resistance to antifungal drugs.
What kinds of fungal infections does fluconazole treat?
Fluconazole has been used to treat many types of fungal infections, including but not limited to yeast infections such as Candidiasis and Malassezia, ringworm, cryptococcosis, blastomycosis, histoplasmosis, and leishmaniasis.
What should I do in case of emergency?
Signs of an overdose can include vomiting, fatigue, loss of appetite, or jaundice. If you think your dog has overdosed, or is experiencing an allergic reaction, seek immediate medical attention with your veterinarian or an emergency veterinary hospital.
Need some financial assistance with your pup's medications? Start comparing insurance plans from leading insurers like Healthy Paws and Embrace and save over $270 a year on vet care.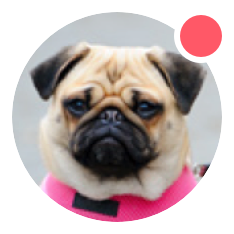 Need pet insurance?