Healthy Paws Pet Insurance
Healthy Paws Pet Insurance
By Tim Falk
Published: 07/20/2020, edited: 09/07/2022
Save on pet insurance for your pet
You don't have to choose between your pet and your wallet when it comes to expensive vet visits. Prepare ahead of time for unexpected vet bills by finding the pawfect pet insurance.
Overview
Healthy Paws pet health insurance is designed to help you afford the best medical care for your pet. Unlike other insurers that offer multiple policies, Healthy Paws only offers one policy designed to cover between 70% and 90% of your unexpected vet expenses when your pet suffers an accidental injury or an illness.
The insurer also runs the Healthy Paws Foundation, which has donated over $1 million to non-profit organizations caring for homeless pets since 2009.
To find out whether Healthy Paws is right for your pet, check out our detailed review of its policy features and exclusions, pricing, reviews, and claims process.
How much does Healthy Paws pet insurance cost?
Several factors affect the cost of Healthy Paws pet health insurance, including your dog's age, breed, and where you live. Your premium amount will also vary based on how you customize your pet's policy:
Reimbursement rate: your policy can cover 50%, 60% 70%, 80%, or 90% of eligible vet bills
Annual deductible: choose between $100, $250, $500, $750, and $1,000
Some reimbursement rates and deductibles listed here may not be available to all pet parents. You may not be able to customize your policy when you apply for cover for an older pet. For example, when we got an online quote for a large mixed-breed dog aged 6, the reimbursement rate was fixed at 70% and the annual deductible at $500 — with no flexibility to make adjustments. A one-time $25 admin fee applies when you first apply for a policy and covers your account setup and monthly billing costs.
Finally, there are no annual, lifetime, or per-incident caps that apply to Healthy Paws.
How do I file a claim with Healthy Paws pet insurance?
If you'd like to file a claim on your Healthy Paws policy, you can do so in the following ways:
online via the Healthy Paws website
from your phone using the Healthy Paws mobile app
by completing a claim form and emailing it to Healthy Paws
Your pet will be covered for treatment provided by any licensed veterinarian. As the pet health insurance is offered on a reimbursement basis, you'll typically need to pay the veterinary bill before making a claim. You'll then need to submit your paid veterinary invoice along with your claim. 
However, if you're unable to pay your vet when your pet receives treatment, you can contact the insurer to pay your vet directly.
According to Healthy Paws pet insurance, 99% of claims are processed in 2 days.



What does Healthy Paws pet insurance cover?
Healthy Paws pet health insurance reimburses medically necessary veterinary treatment as a result of an accident or illness. This may include cover for:
Diagnostic tests (such as x-rays and blood tests)
Hospitalization and treatments while in the hospital
Surgeries
Supplies
Prescription medications
Nursing care
Euthanasia
Cancer treatment
Emergency care
Alternative care (such as chiropractic and acupuncture)
However, just like any other pet health insurance policy, Healthy Paws also has a range of exclusions. Some of the expenses and conditions your pet health insurance policy won't cover are:
Veterinary examination fees
Pre-existing conditions
Spaying and neutering
Preventive healthcare (such as vaccinations, flea control, and heartworm medication)
Dental health care
Anal gland expression
Elective or cosmetic procedures
Diseases preventable by vaccines
Special diets and foods
Training and other forms of behavioral modification
Hip dysplasia for pets 6 years of age or older
Treatment for leg injuries or conditions when cruciate ligament problems exist prior to the effective date of the policy
Check with the insurer for full details of what's not covered by Healthy Paws.



How to apply for Healthy Paws pet insurance
Healthy Paws pet insurance provides protection while dogs are in the United States, or temporarily away in Canada.
Your pet will need to undergo a full physical exam from a licensed veterinarian in order to qualify for cover. This examination can be completed before you enroll or in the following time period specified by your policy:
For pets aged 5 and under: exam within 12 months prior to taking out a policy (or within the first 15 days)
For pets aged 6 and over: exam within 30 days prior to taking out a policy (or within the first 15 days)
You can apply for cover by visiting the Healthy Paws website and requesting a quote. You'll need to provide:
Your dog's age, breed, and gender
Your zip code
Your email address
You'll then be quoted a monthly rate. Depending on the age of your pet, you may be able to adjust this rate by customizing your reimbursement rate and annual deductible amount. Once you're happy with the quote, you can then provide your contact information and payment details to complete the application.



What is the waiting period for Healthy Paws?
Before applying for a policy, it's important to be aware that a 15-day waiting period applies. That means you won't be covered for any injury from an accident, or for any illness that occurs or recurs, within the first 15 days of the effective date of the policy. Conditions or complications that result from such an accident or illness will not be covered either.
Restrictions also apply to the coverage of hip dysplasia. Illness related to hip dysplasia that occurs or recurs within the first 12 months of a policy will not be covered.
Healthy Paws pet insurance reviews
Healthy Paws has earned an A+ rating from the Better Business Bureau and an average rating of 4 out of 5. Over 100 complaints against Healthy Paws have been closed on the platform since 2017, with "problem with a product or service" accounting for more than half of all complaints.
On Trustpilot, Healthy Paws has garnered an average review score of 4.6 out of 5 from more than 500 customer reviews. Happy customers praise the insurer for making it easy to file a claim, friendly customer service, and reimbursing a percentage of the cost of eligible vet bills.
However, on Consumer Affairs, some customers were critical of the pet health insurance premium prices rises applied to policies each year, while others complain about claims being denied and slow claims processing. 
Is Helathy Paws pet insurance right for your dog?
If you're searching for a competitive pet health insurance policy that covers accidents and illnesses, Healthy Paws Pet Health Insurance is well worth a look. Every pet parent can also agree that the Healthy Paws Foundation, which supports homeless pets, is an excellent initiative.

However, if you're looking for accident-only cover, or if you're searching for a policy that covers preventive care or veterinary examination fees, you'll need to consider other options. The lack of customization available when you're enrolling an older pet with Healthy Paws should also be taken into consideration.
Ultimately, it's worth comparing quotes from a range of insurers to find the right policy for your pet.
If you'd like to compare the best pet health insurance plans and learn how each plan works, check out our pet health insurance comparison tool on our Wellness page.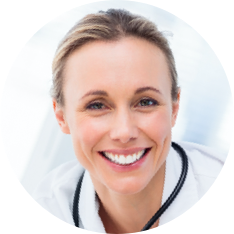 Does your pet have a supplement plan?