TrustedPals Pet Insurance
TrustedPals Pet Insurance
By Tim Falk
Published: 07/20/2020, edited: 11/18/2021
Save on pet insurance for your pet
You don't have to choose between your pet and your wallet when it comes to expensive vet visits. Prepare ahead of time for unexpected vet bills by finding the pawfect pet insurance.
Overview
Updated: 8/30/2021

TrustedPals Pet Insurance provides pet health and wellness coverage for eligible vet expenses when your pet suffers an illness or injury. The insurance is provided by Marsh USA Inc., which acts as the agent of Zurich Insurance Companies, and also allows you to add an optional Wellness Plan to cover routine and preventative care costs.
Is TrustedPals Pet Insurance the best pet insurance for your dog? Keep reading for a detailed review of the pricing, claims process, coverage features, and exclusions of TrustedPals Pet Insurance.
How much does TrustedPals Pet Insurance cost?
Several factors determine how much your policy will cost, including your dog's age, breed, gender, and where you live. The cost of cover is also influenced by the level of cover you choose. You'll need to select:
Your reimbursement rate. TrustedPals can cover 70%, 80%, 90%, or 100% of eligible veterinary bills.

Your annual limit. This is the maximum amount TrustedPals will pay out each policy period. The options are $4,000, $8,000, $15,000, and unlimited. 
You also have the option of adding a Wellness Plan, which covers preventative care, to your policy for an additional cost. There's no fee for paying your premium annually, but a $1 transaction fee applies if you pay your pet insurance costs in monthly installments.
Finally, you can take advantage of a 5% discount if you cover more than one pet with TrustedPals Pet Insurance. An extra 5% discount is also available if you:
are a veteran or active in the military

work in a veterinary clinic or are a veterinary student

are a first responder

are insuring a service animal
How do I file a claim with TrustedPals Pet Insurance?
TrustedPals Pet Insurance reimburses eligible vet expenses once you've reached your annual deductible. After your pet receives treatment from a licensed veterinarian, you'll need to pay your vet and get a copy of the bill. You can then make a claim by:
Using the TrustedPals online "Pawtal"

Calling TrustedPals
You'll need to answer a few questions and upload a copy of the bill. According to its website, TrustedPals aims to process claims within 10 business days.
What does TrustedPals Pet Insurance cover?
TrustedPals Pet Insurance covers a range of pet health costs related to your dog's illness or injury, including:
Physical examinations

Surgeries and hospitalizations

Laboratory pet services

Prescription medicines

Hereditary conditions

Chronic conditions

Alternative and holistic treatments

Prescribed behavioral training, therapy, or treatment

Prescribed drugs

Fees or other expenses related to covered veterinary expenses
Euthanasia

Cremation and burial expenses 
If you add an optional Wellness Plan to your policy, you'll receive cover up to a $750 reimbursement limit for routine and preventative care. Covered expenses include:
Physical examinations

Prescribed behavioral training, therapy, or treatment

Heartworm testing and prevention

Prescribed nutritional supplements

Dental trauma and prevention

Spaying and neutering
However, just like any other policy, there are some expenses TrustedPals Pet Insurance won't cover. The following conditions and expenses are not covered:
Pre-existing conditions

Any behavioral training, therapy, or treatment that is not prescribed by a veterinarian

Boarding and transportation

Experimental or investigational diagnosis or treatment
Check with the insurer for a full list of policy exclusions.
How to apply for TrustedPals Pet Insurance
Your dog will need to be at least 8 weeks of age to be eligible for cover. No upper age limit applies. Pets used for commercial reasons, such as breeding or guarding, aren't covered by the policy.
To apply for cover, head to the TrustedPals website and get a quote by clicking the "Get covered" link. You'll need to provide:
Your dog's name, breed, age, and gender

Your email address

Your ZIP code
You'll then be able to review monthly and annual premiums and customize your policy by adjusting the:
After deciding whether you want a Wellness Plan or not, you can decide on the right policy details for your needs. You'll need to provide your name, address, contact details, and payment information to complete the application process.
What is the waiting period for TrustedPals Pet Insurance?
A 14-day waiting period applies to TrustedPals Pet Insurance. Veterinary expenses incurred during this period are not covered by your policy.
Special waiting periods also apply to hip dysplasia and cruciate ligament problems. If your dog shows signs of either of these conditions within the first 12 months of cover, the cost of treating them will not be covered.
TrustedPals Pet Insurance reviews
TrustedPals was founded in 2019, so there were limited customer reviews around at the time of writing. 
TrustedPals is a trademark of Marsh USA, Inc, which acts as the agent of Zurich American Insurance Company, American Zurich Insurance Company, and Zurich American Insurance Company of Illinois.

Is TrustedPals Pet Insurance right for my dog?
TrustedPals Pet Insurance is worth a look if you're searching for accident and illness coverage with the option to include cover for preventative pet care costs. It's also worth mentioning that TrustedPals pledges 1% of profits to help pets without a home after a natural disaster, and provides a free "pet finder" tag as part of the TrustedSpotter program.
However, it's not suitable if you're looking for accident-only coverage, while the fact that it's a relatively new arrival on the pet insurance scene means there are limited customer reviews to go on.
Ultimately, the most important thing to do is read the fine print closely to find out what is and isn't covered. You can then compare a TrustedPals Pet Insurance quote with quotes from other insurers to find out if it's the right policy for you.
Start comparing pet insurance plans to discover affordable pet insurance that meets your pets' needs.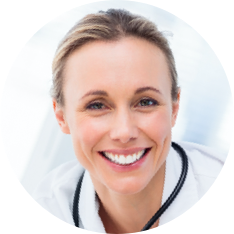 Does your pet have a supplement plan?