What are Heartworms?
Canine heartworms were first reported by Dr. T. C. Osborne in Erie, Alabama (1847), who described a dog with a massive number of white worms in the heart and its vessels. This disease is caused by parasitic worm called Dirofilaria immitis, which lives in the lungs, heart and associated vasculature of an infected animal where they may cause serious damage and, in some cases, the animal's death. In 2009, there were approximately 300,000 dogs that tested positive to heartworm disease in the United States (American Heartworm Society). It is present in in all 50 states, Puerto Rico, U.S. Virgin Islands, and Guam. Heartworm disease is most common along the Atlantic and Gulf coasts from the Gulf of Mexico to New Jersey and along the Mississippi River and its major tributaries, as well as, in the Caribbean islands. The dog is the definitive host but cats and ferrets are also susceptible to infection. Heartworms also live in other mammal species, including wolves, coyotes, foxes and sea lions. Heartworm disease is a serious disease that results in severe lung disease, heart failure, other organ damage, and death in pets, mainly dogs, cats, and ferrets. It is caused by a parasitic worm called Dirofilaria immitis. The worms are spread through the bite of a mosquito.
Book First Walk Free!
Symptoms of Heartworms in Dogs
Many dogs show few or no symptoms in the early stages of the disease. Heavily infected and active animals usually show more pronounced clinical signs. The clinical signs of heartworm disease include:
Mild persistent cough
Reluctance to exercise
Fatigue after moderate activity
Decreased appetite
Weight loss
Types
There are four classes, or stages, of heartworm disease:
Class 1: No symptoms or mild symptoms (e.g. occasional cough).
Class 2: Mild to moderate symptoms (e.g. occasional cough and fatigue moderate activity). Heart and lung changes are usually seen on chest x-rays.
Class 3: General loss of body condition, a persistent cough, and fatigue after mild activity. Heart and lung changes are usually seen on chest x-rays.
Class 4: A large mass of heartworms prevents blood from flowing back to the heart causing a cardiovascular collapse known as Caval syndrome.
Dogs with a severe infection may develop:
Heart failure and the appearance of a swollen belly (due to excess of fluid in the abdominal cavity).
Sudden blockages of blood flow within the heart (Caval syndrome), characterized by:

Labored breathing
Pale gums
Dark bloody or coffee-colored urine.
Causes of Heartworms in Dogs
Heartworm disease is a vector borne disease caused by a worm called Dirofilaria immitis and spread by mosquitoes. When a mosquito bites an infected dog, it becomes infected with the microfilariae (the offspring of adult worms). Microfilariae become infective larvae inside the mosquito and when the infected mosquito bites another dog transmission occur. Inside the infected dogs larvae become adults, reproduce and the offspring go to the blood. The worm's lifespan is five to seven years and adult males measure 4 to 6 inches in length while females measure 10 to 12 inches in length.
Diagnosis of Heartworms in Dogs
There are two types of heartworm tests: the antigen detection test and the microfilariae detection test. Antigens are proteins released into the bloodstream by adult worms, thus the antigen detection test can only diagnose animals that are infected with one or more adult female worms (seven to eight months old. Similarly, the microfilariae detection test can diagnose animals infected with adult heartworms, which mate and produce offspring. Dogs should be tested for heartworm disease annually. The American Heartworm Society recommends the following testing schedule:
Puppies under 7 months of age
Heartworm prevention can be initiated without a heartworm test, and they should be tested 6 months after the initial treatment. These patients should be retested 6 months later and yearly thereafter.
Dogs over 7 months of age
The test should be conducted before starting heartworm prevention. These patients should be retested 6 months later and yearly thereafter.
If there has been a lapse in prevention
Dogs should be tested immediately, and then tested again six months later and annually after that.
Treatment of Heartworms in Dogs
Ivermectin: this is the main ingredient of many heartworm preventive products and it is capable of killing microfilariae. Usually, infected dogs are administered a microfilariae-killing drug to prevent them from developing into adults and then an adult-killing drug is administered.
Milbemycin: is also found on heartworm preventive products (e.g. Sentinel and Interceptor) and can kill the microfilariae much faster than ivermectin. This can be disadvantageous because large numbers of microfilariae dying at the same time can cause a circulatory shock.
Melarsomine dihydrochloride (Immiticide® by Merial): is the only FDA approved drug to kill adult worms. Treatment consists of two or three deep injections into the back muscles. These injections are very painful so your dog may also need pain medication.
Recovery of Heartworms in Dogs
Dogs receiving heartworm treatment should be confined because physical activity can cause embolism-related problems. Heartworm treatment is potentially toxic, can cause serious complications and is expensive; therefore, prevention is the best option for your pet. There are various FDA-approved heartworm prevention products that can be prescribed by an veterinarian.
Heartworms Questions and Advice from Veterinary Professionals
Mario & Luigi
German Shepherd
16 Months
0 found helpful
German shepherds, 1-1/2 yr old, & 3-1/2 yr just tested pos for HW. (They were clear last years test) I don't think I could keep the puppy calm for the 60 day treatment the vet recommends (she swims in the pond and chases bugs...constant motion) Several people have said they gave their HW pos dogs Ivermectin kill the worms and worked well, with no side effect. I need advice please!
Add a comment to Mario & Luigi's experience
Was this experience helpful?
Brode
pit mix
2 Years
0 found helpful
Has Symptoms
Slight hacking on occasion
We found Brode in a local park. We took him home & the rest is history. We took him to the vet where he tested HW+. The vet started him on monthly doses of heart worm prevention. My question is I understand routine prevention kills the babies however if we don't get the treatment the adults will continue to live & damage his heart is that correct? It seems to me if that is the case then you would have to get the shot treatment. She never mentioned an antibiotic or steroid. Is that the treatment you start before the shots?
Add a comment to Brode's experience
Was this experience helpful?
Sebastian
Alaskan Malamute
11 Years
0 found helpful
Just received horrible news today that my 11yo malamute has heartworms. Something isn't sitting right with me in regards to treatment. Everything I've read mentions doxycycline & a round of preventative before treatment; however, my vet is ready to treat in next few days. He seemed confident & mentioned Sebastian isn't showing signs of serious infestation, but I disagree. I know my dog & he'll do everything in his power to appear fine- probably in effort to make us happy. He hasn't felt well for a while & is quickly worsening. He may not have expressed "normal" symptoms aduringas other dogs may do, but he's sick. I don't want to come across as insulting by mentioning the doxy & preventative round I've read to be standard part of treatment, but at same time; something just doesn't feel right. Any advice would be greatly appreciated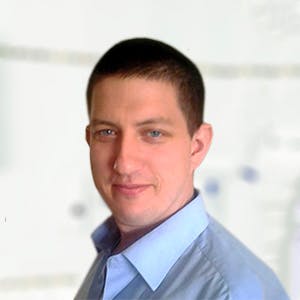 3320
Recommendations
Any treatment given is down to your Veterinarian as they are the prescribing Veterinarian however doxycycline administration has become increasingly used before commencing heartworm treatment; you should think about discussing this with your Veterinarian to hear their treatment plan. Regards Dr Callum Turner DVM www.ncbi.nlm.nih.gov/pmc/articles/PMC5688473/
Add a comment to Sebastian's experience
Was this experience helpful?
Rollins
Hound
6 Years
1 found helpful
we just got Rollins a 6yr old rescue dog. His papers say he tested positive for heart worms but he is only on tri heart for a year before he will be rechecked at the shelter. My question is will the adult heart worms continue to grow while on tri heart? I don't mind taking him to a vet and paying for treatment if that is the best option for him.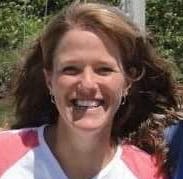 1611
Recommendations
The adult worms will continue to live in his heart until they die, or he has actual treatment for the heartworm disease. Having him treated is a better option for him, and will prevent ongoing damage to his heart. Once you have him seen by a veterinarian, they'll be able to give you an idea as to cost and what to expect with treatment.
Add a comment to Rollins's experience
Was this experience helpful?
Sable
Basenji-mix
12 Years
0 found helpful
Has Symptoms
Very infrequent dry cough
My 12 y/o Basenji has been healthy, but began a dry cough, taken to vet and diagnosed with heartworms. She has been on 3 meds for 2 weeks, returns to vet Friday to begin treatment that was not explained to me. Why 3 meds and then more treatment? She had been given 9-in-1 injections that I was told covered everything dogs might be subject to contracting. What have I done wrong? Thank you.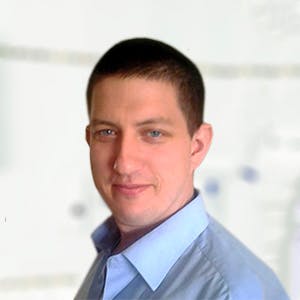 3320
Recommendations
The 9in1 vaccines which are given to dogs cover the common bacterial and viral diseases which dogs are likely to be exposed to; however they don't cover heartworm or other parasites which need to be managed separately with another product like Interceptor Plus (milbemycin oxime/praziquantel) which covers heartworm, hookworm, roundworm, whipworm and tapeworms. Treatment for heartworm is done in stages as the adults and the microfilaria need to be treated separately and need to be treated at specific stages of their lifecycle, it isn't like a bacterial infection where a simple course of antibiotics would do the trick. Regards Dr Callum Turner DVM www.interceptorplus.com
Add a comment to Sable's experience
Was this experience helpful?
Conan
Great Pyrenees
4 Years
1 found helpful
I have a question about heartworm. I recently was reunited with my great pyrenees a couple of months ago after him being gone for more than two years. Right after I the passing of my 24y.o. son. Needless to say, I'm thrilled. He's been treated for lyme, another tick bourne disease, and now he's up for Heartworm. Since P.E.'s are such a side effect with the treatment, why is no aticoagulant used during treatment? Seems like an obvious choice. Maybe I'm just missing something.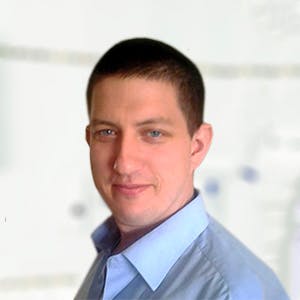 3320
Recommendations
Although dogs with heartworm disease are at risk of pulmonary thromboembolism, anticoagulants would be contraindicated because the heartworms cause inflammation to the blood vessels and can affect their permeability; nosebleeds and coughing up blood are also symptoms of heartworm disease which would be exasperated by anticoagulant therapy. Regards Dr Callum Turner DVM
Add a comment to Conan's experience
Was this experience helpful?
Bella
Great Dane
3 Years
2 found helpful
I rescued a 80 pound Great Dane that came from a shelter and found out the same week that she is positive for heartworms. I took her to one vet that prescribed her doxycycline that she is taking 2 times daily. Then for a second opinion, I took her to a vet that has more experience with heartworms and she prescribed her prednisone on a tapering dose alongside the doxycycline. She stated to start her on heartworm preventative in a week. So at that point she would have been on antibiotics for two weeks and steroids for one. My question is about fatality, cost of medication, and realistic expectations. I have already spent around 800.00 for all of her immediate medical needs and vaccinations. What is the approximate cost for the actual office visit/over night stay to have her adult heartworms removed? The question that I cannot seem to get a clear answer on is whether or not this treatment is reasonable based on her health and unknown history. I do not understand if she will likely survive the treatment based on her initial health. I am also concerned that I cannot keep her calm during the invasive treatment, because I do not know her well enough to control her behavior. When she is feeling good, she will go in the backyard and start jumping up and down and rolling in the grass. When I try to stop her, she gets more excited and becomes more active, running vigorously and jumping, thinking I want to play too. I have four children and I don't want her to die because she is trying to play with one of them when she is really sick. I have talked to the kids about her illness, but she is the one that instigates the playful behavior and is hard to calm down. I guess what I am asking is based on her personality and the damage the heartworms have already caused is she likely to survive the treatment and have a full, healthy life after the treatment?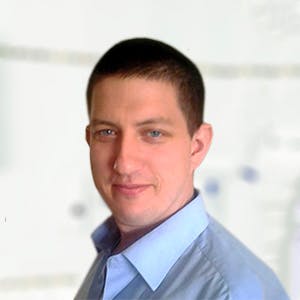 3320
Recommendations
Great job on getting a shelter dog, so many dogs need a good loving home. I understand your concerns however, I cannot answer specific questions on costs or time required for her to return to health as each Veterinarian has his own prices, different states, experience, the extent of the infection of heartworms and the response to treatment (and any complications that arise) will vary. The pulmonary thromboembolism would be secondary to the heartworms, treat the heartworms and give supportive therapy to the lungs and she should have a favourable prognosis. With any treatment, there is always a chance of fatality, which would depend on severity and any complications. Try to keep activity limited, it is good that she is active, but rest is best. Please remember that I haven't examined Bella and cannot give any specific details regarding her prognosis, timeframe of treatment or costs. Regards Dr Callum Turner DVM
Add a comment to Bella's experience
Was this experience helpful?
Beau
Pittbull mix
2 1/2-3 yrs old
1 found helpful
Has Symptoms
None. Diagnosed during regular check
A dog that was dumped out where we live and been living at our home , in the yard , has finally trusted us enough to come inside. I took him to his vet and since we have no idea of how old he is exactly or history we had him neutered and all of his shots. Found out he is heart worm positive. We are going to start treatment. He's on doxy twice a day. Will start preventative tomorrow will cont for three months then go back for the heart worm shots and spend the night. My question is that he's a stage 1-2 (no chest X-ray was performed) and has no signs or symptoms. He's healthy otherwise and aporox 2 1/2-3 yrs old heart and lungs sound good according to the vet. What are his chances of a full recovery ?? We tried confinement in a crate. That was a huge mistake. He had no formal training and wants to play. I'm not sure how we are going to keep him calm We will limit his area but don't want to stress him since that is counterproductive. Any advice? He's a 50 lb pit mix. No cough or any signs of illness.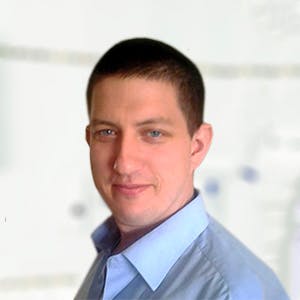 3320
Recommendations
In a case like Beau's where there were no symptoms present, there should be no reason why the heartworm condition wouldn't be able to be cured with the appropriate treatment. During treatment, some complications may occur but would be able to be managed by your Veterinarian if they appear. Restricting exercise is important during treatment as dead worms can cause blockages in the circulatory system so cage rest (which I know you tried) is usually recommended; keeping a dog in a slightly larger space like a box room or utility room may help when you aren't at home, otherwise try to get him to lay near you and stroke him to calm him down. Regards Dr Callum Turner DVM
Add a comment to Beau 's experience
Was this experience helpful?
Jazzy
Labrador Retriever
3
0 found helpful
I have a 3 year old lab, a rescue with heartworm. We are past the dyxcycolmine and other pre med, and will begin the shots next week. This dog is my service dog. I know that activity is restricted during the treatment but will I be able to take her in her working role to places that are familiar to her all ready. Most of our outings are to resturants. I am concerned that if we do not continue with her training she will forget what she has learned (she is also in Canine Good Citizenship training). My challenge is her health while keeping her a sound working dog. Your advice, suggestions most appreciated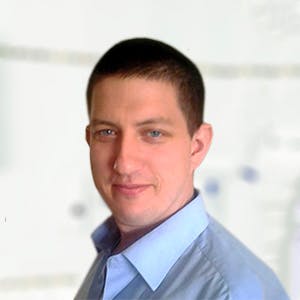 3320
Recommendations
It is true that rest is best whilst under treatment for heartworm which I know can cause trouble for training of service dogs. The severity of the heartworm would be an indicator for the amount of activity she could endure, small outings which are not stressful may be alright but I would recommend you speak with the Veterinarian treating Jazzy as she isn't under my duty of care and I cannot determine if she needs strict rest (which is ideal anyway) or mild infrequent training is good or not. Regards Dr Callum Turner DVM
Add a comment to Jazzy's experience
Was this experience helpful?
Moxie
Chihuahua Jack Russel Mix
4 Years
1 found helpful
Has Symptoms
None. Diagnosed during regular check
My dog is HW+ but shows no signs, it was just found in a test. About how much will it cost to get her hw free? Of course I will do the treatment, but as someone who really is struggling financially at the moment I'd like to make a savings plan.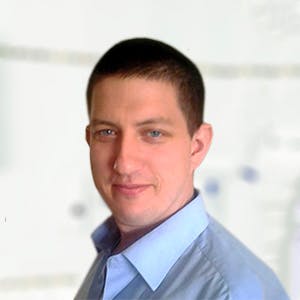 3320
Recommendations
Cost of treatment for heartworm varies widely on your location, medicines used and response to initial treatment; I would budget between $1,000 to $1,500 as treatment and follow up testing should come in lower than that figure. It would be best to ask your Veterinarian for their opinion on cost based on their pharmacy prices. Regards Dr Callum Turner DVM
Add a comment to Moxie's experience
Was this experience helpful?