What is Ear Cancer?
Tumors may develop from any of the structures lining or supporting the ear canal, including the outer layer of skin, the glands that produce earwax and oil, or any of the bones, connective tissues, muscles, or middle layers of the skin. The most common benign tumors in both cats and dogs are inflammatory polyps, papillomas, basal cell tumors, and ceruminous gland adenomas (tumors of glands producing earwax). More common in cats than dogs, ceruminous gland adenocarcinoma is the primary malignant tumor of the sweat glands that is found in the external auditory canal. Though rare, it is one of the most common malignant tumor of the ear canal in older dogs.Although the exact cause of ear canal tumors is unknown, it is thought that longterm inflammation of the ear canal may lead to an abnormal growth and development of tissue, and finally to the formation of a tumor. Signs of ear canal tumors include ear discharge (waxy, pus-filled, or bloody) in one ear, a foul odor, head shaking, ear scratching, swelling or draining abscesses near the ear, and deafness. In any case of inflammation in one ear that does not respond to treatment, a tumor of the ear canal should be suspected by an veterinarian.
Symptoms of Ear Cancer in Dogs
Ear tumors can usually be seen as firm nodules or plaques located in the ear canals, auricular meatus (opening of the ear) and/or pinna (ear flap). They can be pink, white or purplish in color. Most often they will not be visible. If in the canal they are not visible without scoping the ear. If in the middle of internal ear a CT or MRI is necessary to visualize. Be sure to ask the veterinarian about this.
Tumors can be ulcerated and cause bleeding or discharge from the ear(s).
There may be an odor from the ear.
Itchiness or pain, especially if the middle or inner ear is involved, may cause certain mechanical problems such as tilting of the head, head shaking, listing to one side or loss of balance, circling, ear scratching or difficulty blinking.
Causes of Ear Cancer in Dogs
The exact causes of ear tumors are not straightforward, but there is evidence that recurrent and long-term inflammation of the ear canal could be one culprit. It can lead to abnormal growth of tissue and eventually into the formation of a tumor.
Certain dog breeds have ear canals which are compressed, such as dish-faced dogs like Pugs. Others have long or heavy drooping ears which keep the ear canals continually covered and moist. This breed feature can predispose certain types of dogs to bacterial and yeast infections of the ears. Again, this leads to inflammation and thickening of tissues.
Ear mites (parasites) are another condition causing irritation and inflammation, and repeated infestations can lead to the overgrowth of tissues and possible transformation to cancerous growths.
Thickening secretions from earwax glands when the external ear canal is inflamed may stimulate the production of cancerous cells.
Types
Many ear tumors are polyp-like growths which may arise and attach by a narrow base or stalk to any of the structures that line or make up the ear canal. This would include, but not be limited to, the outer layer of skin, the glands that produce earwax and oil, or even bones, connective tissues and muscles. Malignant tumors (Ceruminous gland adenocarcinomas) are more commonly seen than the benign form (adenomas). Benign or malignant tumors that develop from the earwax glands in the external ear canal seem to appear more in middle-aged or older dogs. Also, there is an increased risk for ear tumors in dogs which have a history of chronic otitis (ear infections), such as Cocker Spaniels and dish-faced dogs like Pugs.
Malignant tumors are locally aggressive and have the potential to metastasize (spread) to the nearby lymph nodes, salivary glands or lungs. Benign tumors usually grow and compress tissues, but usually do not invade tissues or spread to other areas. Rarely, other cancers can occur in the ear canals or on the pinna, (ear flaps) ["leather"] of the ears, such as various carcinomas, i.e. squamous cell, and benign tumors like inflammatory polyps, papillomas and basal cell tumors.
Diagnosis of Ear Cancer in Dogs
It is not possible through medical observation or physical examination alone to determine with certainty whether lumps in the ear(s) are non-cancerous or malignant, and will spread. More definitive diagnosis of these tumors requires blood tests, urinalysis evaluation and biopsy. The tumors may be visualized with deep otoscopic examination, which typically requires sedation or anesthesia. Advanced imaging with CT or MRI may also be suggested to determine the extent of the tumor(s). A biopsy can be taken during the otoscopic exam or through surgery. Other biopsies of the lymph node, as well as chest x-rays, are usually performed to determine if tumors, which present as malignant have metastasized (spread elsewhere in the body). The veterinary pathologist at a specialized diagnostic lab will examine the cells of biopsied tissue under a microscope and then provide as definitive a diagnosis as possible.
Treatment of Ear Cancer in Dogs
The treatment of choice for ear canal tumors is surgical excision. Laser surgery is very effective when it is available. For benign tumors this can be curative when they are completely removed.
Aggressive surgery is the preferred treatment for malignant tumors. It often involves removal of the ear canal and cleaning out the inner ear. This surgery is typically referred to as a total ear canal ablation (TECA). Most dogs can live an additional 2 years or more after aggressive surgery.
Radiation therapy is utilized in some cases to relieve pain and slow the growth of the tumor(s). This can also be used for the intent of curing when surgical excision is incomplete. However, when conservative surgery is performed, the prognosis is decreased significantly.
If a tumor seems to be aggressive, based on the biopsy, or if there is evidence of metastasis, then chemotherapy may be recommended. That said, if there is involvement of the deep parts of the ear, or spread of the cancer to lymph nodes or lungs, the prognosis is poor.
The veterinarian can offer a more complete outlook for the possible results of any surgery or other treatments. It is important to note that treating animals with cancer takes a strong commitment on the part of the owner. Therapy requires frequent trips to the veterinary hospital and can be expensive. In fact, some treatments may continue for a lengthy period of time, and require you to present your dog for treatment at precisely when requested by the veterinarian since the timing of cancer therapy is critical for obtaining an optimal outcome.
Recovery of Ear Cancer in Dogs
The most important management tasks after surgery are to keep the operation site clean and to prevent the dog from scratching or rubbing its ears. This will reduce the possibility of contamination, infection, bleeding, swelling and any loss of sutures. Special collars are usually placed on the dog to prevent scratching about the head. Topical medications may also be included. The veterinarian will detail all of the necessary post-surgical care and follow-up appointments. Medicines administered at home should be done exactly as instructed.
In many cases, surgery leads to a cure. However, in some others, surgery (or various treatments) will only provide a period of remission, with the cancer recurring. Your commitment to your pet and your veterinarian's dedication to providing state-of-the-art care will work together to keep your dog as happy and comfortable as possible.
Cost of Ear Cancer in Dogs
Finding out that your furry family member has cancer is one of the hardest things to go through. We become so attached to our pets that sometimes we don't consider the overall cost for their health and well-being. However, it is something to be aware of. Anesthesia may be required if the veterinarian wishes to view the tumors with a deep otoscopic exam. This test can cost around $40. The biopsy is necessary to conclude whether the tumor is benign or malignant. A biopsy can cost between $160 and $170. The veterinarian might choose an aggressive surgery if the tumor was malignant. This surgery can cost between $1,500 and $2,500. The veterinarian may then choose radiation therapy to assist in pain relief and to help shrink the tumor. This can cost $2,000 to $6,000. Chemotherapy may also be an option which can cost $1,000 per treatment or a total of $6,000 to $10,000. The total cost of treating your dog's cancer will be substantial.
Ear Cancer Questions and Advice from Veterinary Professionals
Herbie
Labrador Retriever
6 Years
0 found helpful
Herbie has been treated for two years for an ear infection in his right ear which either returned within days of treatment was completed or during the treatment plan. Eventually he presented with neurological symptoms on the left side of his face including a narrow eye and his skin appearing tighter. My vet referred him to a medical school hospital dermatology department and we began aggressively treating the infection and suspected allergies. After five weeks of treatment he had a CT scan with contrast and an ear flush. The flush showed zero infection but a small tumor in the middle ear (about the size of a small fingertip). A biopsy was taken. The CT scan showed a small chicken egg sized tumor on the outside of the ear canal, the bigger part of what was in the ear canal.

With the tumor penetrating the ear, growing so large, and the neurological signs on the other side of the face the doctor suspects it is malignant and has metastasized to the chest area and is putting pressure on a nerve. Should I get a three view chest xray to locate the potential tumor in the chest to help understand how his symptoms might progress?
Add a comment to Herbie's experience
Was this experience helpful?
Stewart Wrigley Kepler Stewie
Shiba Inu
13 Years
0 found helpful
I have a 13 year old male Shiba Inu, he has had a near perfect health record. Recently he has been tilting his head and is not stable walking, his eye sight has weakened in the past 6 months. The Vet put him on prednisone and antibiotic, it has improved his stability. He thinks he has ear infection or a inner ear tumor. He does not have an odor to his ear, he does not itch his ear. His equilibrium is his only symptom. He eats and poops just fine. He even wanted to play with the ball a little bit last night. I will not let Stewie suffer in pain. My Vet says he may be uncomfortable, but not so much in pain. I know he can only be on prednisone for a short while. He just doesn't show the symptoms for tumor by the description in most articles.
Add a comment to Stewart Wrigley Kepler Stewie's experience
Was this experience helpful?
Luna
Plott Hound
11 Years
0 found helpful
Hi! Our girl Luna, 11 year old rescue Plott Hound, has just been diagnosed with osteosarcoma of the pinna, left ear. Her lymph node biopsy and chest xray is clear. We are so torn about what to do. Our main question is whether we should amputate her ear (the whole ear would have to be removed). They didn't get clean margins. She is running around, playing, eating, etc. Any advice would be appreciated. Thank you.
Add a comment to Luna's experience
Was this experience helpful?
Hoppi
Golden Labrador
9 Years
0 found helpful
Has Symptoms
Head Tilt, pain to the touch
Our dog Hoppi and lad/golden mix who is 9 has had ear infections throughout his life. About 3 weeks ago he presented with an ear infection, our poodle "soudned" the alarm by licking his ear non-stop. The vet said he could not see the ear drum but saw a "white substance" when he flushed it. He said it tested positive for a bacterial infection. In the meantime his head appears to be sinking in, more on the right side but still a little on the left. He took an oral anitibiotic for 10 days, it seemed to get a little better(less pain to the touch), the vet re-check said he still tested positive for bacteria. He prescribed an anti biotic drop, now he seems to be showing more pain symptoms. He is eating and drinking but seems to have excessive urination. My question is can a tumor present as a bacteria infection. We are also concerned about the temporal sinking. What would be the lowest cost test to check if it's more than an ear infection. Also the poodle in our house will not leave his ear alone, usually once its treated he stops licking it. It's been almost 3 weeks and he hasn't let up.
Add a comment to Hoppi's experience
Was this experience helpful?
Max
German Shepherd
6 Years
0 found helpful
Max has been showing signs of obvious discomfort in his left ear for the past 3 weeks. When he yawns, he yelps and tries to stop himself from yawning. When he lays down he avoids his left side. He yelps when I touch his ear and the area around it. And currently he whines when he puts his head down as he is eating food. He doesn't like water, so swimmer's ear is out of the question. I've been to a vet with him for this problem a week ago and the vet said there was nothing visibly wrong with him, (no pus, bleeding, or signs of mites). Maybe there is some sort of debris? He goes back to the vet for an x-ray this week, but I feel like there wouldn't be anything to show. Thoughts?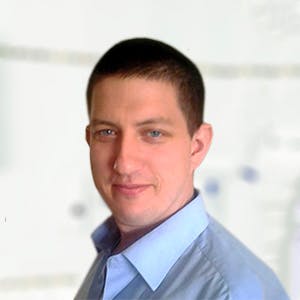 3320
Recommendations
Without examining Max it is difficult to say what the specific cause may be, however whilst ear issues may be a possible cause other issues may involve the temporomandibular joint (which is located beside the ear and may be the result of the pain) or myositis of the the masseter muscles. An x-ray would be useful to rule out issues with the temporomandibular joint. Regards Dr Callum Turner DVM
Add a comment to Max's experience
Was this experience helpful?
Tula
English Bulldog
10 Years
0 found helpful
Medication Used
Sulfamethoxazole and trimethoprim,
We noticed a fairly large growth on our dogs ear this evening (1.5 cm diameter), rough texture, pink, not bleeding, located on the left pinna. Does not appear to bother her or cause itching/pain when touched. Mass is solid. There may also be a secondary site further into the canal, small pimple sized bump with a touch of blood.

Appetite and mood are consistent. Weight is stable, perhaps a bit heavier due to less activity with age/weather.

She just had her ears checked 3 weeks ago as part of a follow up of chronic infections in her feet and interdigital cysts. Ears were clear with no masses. Medications for her feet include the sulpha and clindamycin. She is also on daily apoquel.

Blood panel conducted in spring prior to heavy antibiotics. Organ functions in good range, especially with her breed and age.

We are concerned about cancer, especially at her age. We will be calling our vet on Monday. How bad does this sound to you?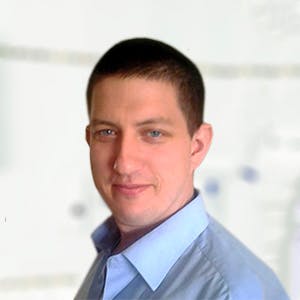 3320
Recommendations
From your description it sounded like Tula may have a mast cell tumour which may appear like a rough pink growth (check photo on first link below); obviously without examining Tula I cannot say for sure what the cause is but that is what it sounds like to me. Also, read our page on mast cell tumours which I have linked to below; these masses (if it is a mast cell tumour) can grow, regress, disappear, come back, ulcerate among other things. Your Veterinarian will be able to take a look and will guide you after a diagnosis. Regards Dr Callum Turner DVM www.pugdogclubofamerica.com/uploads/7/4/8/2/74828213/1255048.png https://wagwalking.com/condition/canine-mast-cell-tumors
I took my dog to a dermatologist and he said apoquel should not be used in dogs with ear infections or paw infections. The daily apoquel could be hurting more than helping. Also, I work in a veterinary clinic and have confirmed this with my docs!
Add a comment to Tula's experience
Was this experience helpful?
Toffee
Jack Russell Terrier
13 Years
0 found helpful
Our 13 year old Jack Russel has been a long term sufferer of ear infections in his right ear, however, recently over the past months they have worsened and there is a small mass behind his ear under the skin - he's had more black coloured discharge from his ear (which we have been cleaning with a mixture of vinegar and water) and is more prone to titling and shaking his head. Although he mostly seems to be in good spirits and is rather old now, does this seem like a cancerous lump? And what treatment would you recommend - as vet bills and any operations are very expensive, is it best just to let him be while he's happy another and let nature take it's course?

Thank you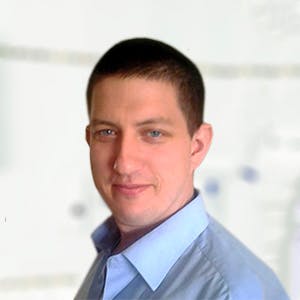 3320
Recommendations
Without examining a mass and determining mobility of the mass, firmness, origin among other factors; it is difficult to give a specific opinion on what the mass may be. Any mass should be checked by your Veterinarian regardless of your intention to operate just so that it can be monitored and your Veterinarian may take an aspirate to determine contents which will help in making a diagnosis. Regards Dr Callum Turner DVM
Add a comment to Toffee's experience
Was this experience helpful?
Buck
Labrador Retriever
7 Years
0 found helpful
My Labrador a week an a half ago had a very uncomfortable night. Shaking his head itching whining a bit. He was acting like he got something in his ear. I checked on him a few times and it seemed okay. The next morning I looked and he had puss discharge from his ear. He also was coughing and sneezing. He had in the past had some issues with allergies. So I gave him some diphenhydramine. It seemed to help and within a week he was no coughing or sneezing anymore his ear still bothered him. I had been doing some 1 part Hydrogen peroxide and 1 part water cleaning of his ear and he liked that. I did that every other day. I also used an ear wash solution my vet had recommended. He seemed to be doing better every day. Still very clingy but wants to go do stuff. He normally loves swimming but last few times we have been around water he just didn't go in.

Well, 5 days ago I noticed at the bottom of his ear canale a small matting of hair. I thought maybe it was just some hair matted from some discharge from his ear still. I cleaned it up with some hydrogen peroxide/water. I noticed it seemed to be like a scab about the side of a pencil eraser. 5 days later it is about the size of a marble. Hair is gone on the top of the growth it is somewhat pink in color mostly looks like sink after a scab came off too early. There is another growth right next to it about the size the first one was when I notice it. Other than all the hair on the top side is also rubbed off or missing.

He doesn't scratch is much but wants to rub his head on the ground scratching it.

The question is. It will be a little more than 2 weeks before I have the vets appointment.
-Is there something more I can do now?
-Do I keep using the ear wash?
-Do I put Neosporin on the growth?
-Do I start giving him diphenhydramine again? (his cough and sneezing are gone)
-Do I push to get an earlier appointment?

Any help would be appreciated thanks in advance.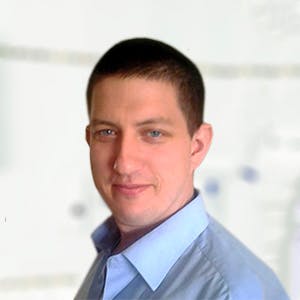 3320
Recommendations
You should push to get an earlier appointment since Buck may scratch his ear and could easily damage one of the growths which may lead to further issues; if Buck is scratching himself I would recommend placing a cone on him to prevent him getting at it. At this point, I wouldn't give any medication to him since we don't know what the specific cause is and it is best in these cases to visit your Veterinarian without any medication in his system. For now, I would keep the growths clean by dabbing them and removing any dirt or debris from around them. Regards Dr Callum Turner DVM
Add a comment to Buck's experience
Was this experience helpful?
Bear
Shih Tzu
11 Years
1 found helpful
11 y.o. male neutered Shih Tzu with a hx of recurrent ear infections. Otomax applied previously and again today. Noted: severe yellowish discharge with the presence of acute growth just inside "middle" ? ear. Visible and partially obscuring ear canal.
administered 25 mg Tramadol and Otomax, cone applied so as to prvent further scratching at ear.
No bloody discharge/ no black discharge seen.
last 2 days has been slow on intake of food, has been consistent in water intake.

Please advise. Google search under Vet Merck is not encouraging.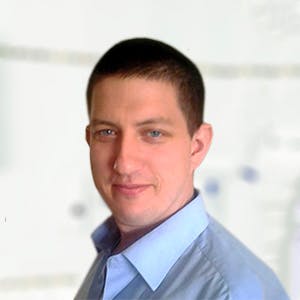 3320
Recommendations
The middle ear is behind the tympanic membrane (eardrum) so you're probably seeing a mass in the external ear canal, ear canal tumours are more likely to be benign and there are surgical options for removal in most cases. Without examining Bear I cannot say how severe the mass is, but you should visit your Veterinarian for an examination to discuss your options; I've put a link below to the right page (based on what you've told me in you question) from the Merck Veterinary Manual. Regards Dr Callum Turner DVM www.msdvetmanual.com/dog-owners/ear-disorders-of-dogs/tumors-of-the-ear-canal-in-dogs
Add a comment to Bear's experience
Was this experience helpful?
Sasha
Lab mix
8 Years
1 found helpful
My 8 year old lab mix has severe growths in both ears. Last year she had a small tumor removed from each ear. Since then she has had severe ear infections in both - topical and oral antibiotics have been used with little success. 4 vets with 4 different diagnosis and treatments - with final direction to just keep cleaning them. Her ears are so bad that they have basically closed. When I try and clean them the ears bleed and she cries when it is happening (tears and noises). I can't keep causing her pain and don't know what to do.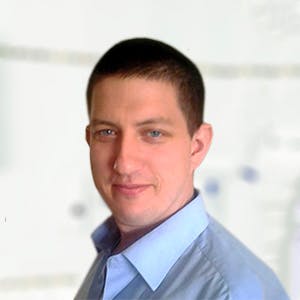 3320
Recommendations
Without examining Sasha, I cannot determine the severity of the condition or what to do next, you should probably consider visiting a Specialist as further surgery may be required if the infection doesn't improve. Removal of a section of the ear canal may be required to help the ear canal drain to prevent build up and improve airflow. Regards Dr Callum Turner DVM https://wagwalking.com/treatment/lateral-ear-canal-resection www.cliniciansbrief.com/sites/default/files/attachments/Lateral%20Ear%20Canal%20Resection%20in%20Dogs.pdf
I have an appointment today to discuss additional treatment options. Thank you for taking the time to assist.
Add a comment to Sasha's experience
Was this experience helpful?
Jasper
Belgian Shepherd mix
11 Years
0 found helpful
Has Symptoms
nodule, inside top of ear
My ten year old Belgian Shepherd mix has a nodule in the top of his ear flap, along the ridge that joins to scalp. No injuries to recall or similar for subcutaneous cyst. Can't get into my vet before early next week and I was just seeking out some guidance. Vet's assistant called back to be sure I had made appointment, per Vet's dislike of the description I provided. Curious if any blood work may reveal since pathology report on any biopsied cells to take several days. Pensive and anxious. Any advice appreciated.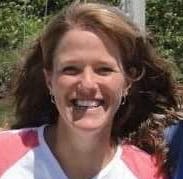 1611
Recommendations
Thank you for your email. Without seeing Jasper, or the lump, I cannot shed much light on what might be going on, but older dogs do tend to get both benign and malignant lumps - it could be nothing to worry about, or it could need to be removed - the best thing to do is what you're doing - have him seen, have the growth biopsied or removed, depending on the location of the mass and invasiveness. Blood work won't give any clues as to the identification of the mass, but will let you know if Jasper is systemically healthy. If you feel that the mass is growing quickly, or is becoming ulcerated or changing quickly, it would be worth moving your appointment to an earlier day, but if the mass doesn't seem to be changing, a week or two either way doesn't tend to make a notable difference in the larger picture. I hope that you get good news from the blood work, and the pathology report.
Add a comment to Jasper's experience
Was this experience helpful?
Theodore
Husky lab mix
11 Years
1 found helpful
My 11year old lab/husky mix was just diagnosed with ear cancer it's really smelly and has a lot of build up around it. It gets cleaned every day and still is very messy
I have also noticed a lot of little buds growing on his paws and legs he's constantly shaking and rubbing his ear is he in pain? He's also lost a lot of hair and doesn't want to eat? I'm wondering if it's to advanced my vet said he didn't recommend operating due to how's its grown and he said there is a chance of it coming back. What can be done?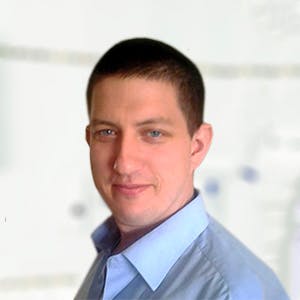 3320
Recommendations
It is very difficult in these situations to make a decision on what to do next, but palliative and good nursing care are all that seem to be available; making sure that Theodore isn't in pain and that his ears are kept clean is important. Other than that, there are few options available without performing surgery or a biopsy (to diagnose the specific cancer). Regards Dr Callum Turner DVM
What if my dog is same situation but in pain always whining through the night:(
Add a comment to Theodore's experience
Was this experience helpful?
Pierre
French Bulldog
11 Years
0 found helpful
Has Symptoms
Foul odor , head shaking, hearing l
My 11 yr old French bulldog had what I thought was an ear infection. I picked up some drops from the vet, but did not see much improvement. Within two weeks, Pierr'e ear was emitting the most foul odor you could imagine. My vet examined him and said there is a tumor in his ear that will require extensive surgery. We are scheduled for a consult with a specialist tomorrow. Do you think it is cancer?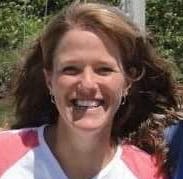 1611
Recommendations
Thank you for youe email. Unfortunately, without seeing Pierre, or the mass in his ear, i have no way of knowing if it is cancerous. I think that the appointment that you have tomorrow will be very helpful in lettign you know what to expect, what the possibilities are, and what the recovery might be. I wish you both well.
Add a comment to Pierre's experience
Was this experience helpful?
Harley
Pitbull mix
2 Years
0 found helpful
Hello not sure if its ear cancer as all the vet told me is it appears he has 2 masses inside his ears. He will be 3 in may and is my baby, im very worried and not sure what to think she gave me some medicine for him and told me to come back when its done. Unfortuantly i have zero cash to go back right noq and im very worried, the smell has not come back and hes always had an appetite but he still has blackish red stuff coming out when i clean is this normal? Should i worry?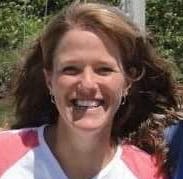 1611
Recommendations
Thank you for your email. Without seeing Harley, I can't say what might be going on with his ears, or what the masses might be - ear infections can cause discharge, and growths that can resolve, so it may be good news when you go back for your recheck. If he still have black debris, he may need a longer course of medication to clear up any infection, bacterial or fungal problem, or irritation in his ears. I hope that he does well.
i just got a better look in her ear's she has notes in her ears is there some where i could upload a pic and get an opinion?
i had a chihuahua that would injest something and start bleeding rectally then go into cardiac arrest. i now have a chorky a chihuahua + yorkie, she has horrible allergies airborne she will bit, nip, scratch till she looks like she has mainge! she came into my life to make me as happy to have a lil` girly girl again she was right around 8 weeks, i noticed she had this tiny little bump no bigger than the tip of ball point pen. months later i noticed it had grown and split into 2 bumps still small i got nerveous and had her checked out while i was in Georgia and she said it was a cysts and could be removed but was small that it may go away or grow but was nothing dangerous, we'd watch it and if it got worse or painful she'd remove it. well what seemed like overnight [and was a couple months later] it not only grew but ruptured! omg i didn't see it go from an eraser size to a bump split wide open oMg, i cried, cleaned it up and poor baby she looked at mommy with sad eyes, they said that was good to release and put her on antibiotics i kept it clean and researched!!

I found a product called Tumeric I purchased my from Health xxx site vitamins etc,... it was purest form and i sprinkled it in her food and WoW never had one again 4 years later she had a small one and after a few couple and a half years i didn't think she should be on it for life so i quit giving it to her and a couple months ago she had a small one. So I'm going back to Tumeric, guess my point was that it's healing properties are for cysts, tumors, cancer, and more! i just noticed that her ear seemed darker and bumpier than her other one and she's never been one to allow her ears to be manipulated to see inside, she's all black lol and disapears in a shadow, lol. there seems to be a tint of what i can't be sure of but either from her scratching or there is something irritated i pray thats the only reason is irratation! but Tumeric is extremely dooable price i paid ...4 years ago was around $8 and some change, was on sale but a larger pouch size of a bag of salad croutons. research the amount you'd need for your pet and sprinkle it in their food, she never seemed to not like it.

Good Luck i hope my story tho long but hopefully helpful! tc & gb!
Add a comment to Harley's experience
Was this experience helpful?
Garibaldi
Landseer ECT
5 Years
1 found helpful
Has Symptoms
Copious thick brownish green discha
5 year old 160lb Landseer ECT with multiple ear infections treated successfully in the past with Posatex drops and cleaning. Past 1.5 months multiple treatments with Posatex and multiple courses of Cefpodoxime 200 mg QD. Last 4 weeks we treated twice with BTN treatment. 2 weeks out from second treatment end of antibiotic oral. Checked ear out and notice a lesion about 0.2 cm in diameter raised white pink in color with several re dots. Throughout 1.5 months copious brownish green thick discharge from ear canal. Used peroxide to clean and have resumed treatment with Posatex drops.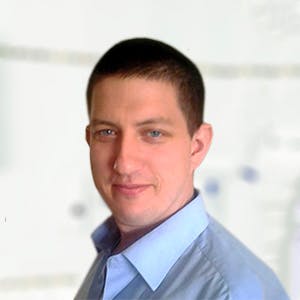 3320
Recommendations
Severe ear infections can be tricky and sometimes unrewarding to treat, when we get severe chronic cases it is possible for some lesions to form in the ear canal or on the pinna; regular cleaning with peroxide can also damage skin too. In these types of chronic infections we may start looking at a surgical solution like lateral ear canal resection or total ear canal ablation as a way to get things under control. Regards Dr Callum Turner DVM https://wagwalking.com/treatment/lateral-ear-canal-resection https://wagwalking.com/treatment/total-ear-canal-ablation
Add a comment to Garibaldi's experience
Was this experience helpful?
T-Bone
Golden Retriever
14.5 Years
2 found helpful
Our dog was diagnosed with ear cancer yesterday. It is obviously a very aggressive tumor as it was not noticeable until a few days ago, but it is down into the ear canal. With his age, our veterinarian did not suggest the ear canal surgery, so gave us meds to try and alleviate pain and itching. He is having a harder time getting around now due to his age, but he is still eating and loves his treats and attention. What signs should we look for that it is time to maybe euthanize. We've had him since he was 6 weeks old, so this is a tough decision. But we don't want him to suffer.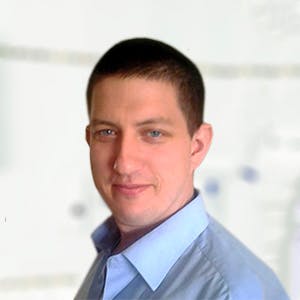 3320
Recommendations
Deciding on when to euthanize a loved one is never an easy choice, many questions flood your mind about "is he in pain" and "may be tomorrow will be a better day"; in the end you know T-bone better than anyone and you will be aware of when he is no longer himself especially if he starts to distance himself from you. There is no set list of things to look out for, but behaviour is one and is usually most easily recognised by owners. Take each day as it comes and cherish each extra day that you have with T-bone. Regards Dr Callum Turner DVM
Thank you Dr. Turner for your quick response. It is much appreciated and is definitely a help for us <3
Add a comment to T-Bone's experience
Was this experience helpful?
Hunter
Black Labrador
12 Years
3 found helpful
My 12 yr old black lab, has had tumors in his ears for the past 3 yrs , vet said he could not biopsy they are to close to his brain. The smell is so bad and constant even after cleaning them. Now he is deaf and the ears seem to be bothering him constantly scratching shaking his head and at times seems to be in distress, then for days he's ok. I'm afraid it may be time to put him down. Do you agree?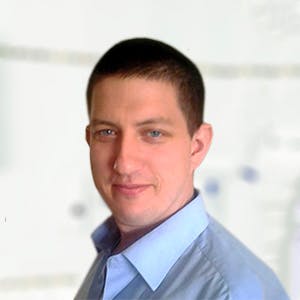 3320
Recommendations
It can be difficult to decide what to do in this situation, if the tumours are inoperable and Hunter is in distress and possibly self harming due to the irritation, I can see why you may be considering putting him to sleep. I cannot say without examining Hunter, but a discussion with your Veterinarian would be useful to determine what to do next. Regards Dr Callum Turner DVM
Add a comment to Hunter's experience
Was this experience helpful?
T-Bone
English bulldog
7.5 Years
0 found helpful
Our vet found a smooth, blueish colored lump growing in T-Bone's ear canal. He said its blocking about 75% of the canal. We rescued him 2 years ago and he had very bad ear infections when we got him. However, his ear is currently clean and not infected. It doesn't seem to bother him in any way. Don't know if we need to get a biopsy or continue to watch.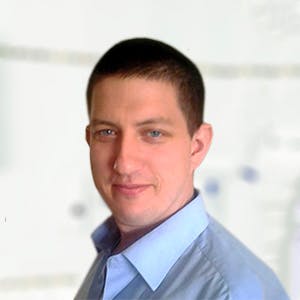 3320
Recommendations
I would recommend having a biopsy done to determine the type of mass present which will either give an indication to have it surgically removed or if you can let it be. With small masses (depending on accessibility), it may be worth having it removed (since many ear tumours are malignant) and sent for histopathology to see if it is anything to be concerned about. Regards Dr Callum Turner DVM
We have a 1 year old miniature schnauzer. Our vet identified many raised small black bumps in her ear during her 1 year annual exam. She has 16 overall it appears, all small but some larger than the others. He wants to perform a biopsy to confirm it's benign. My question is will only doing a biopsy on one confirm the condition for all of these? This was his conclusion. Also, is it normal for a 1 year old dog who hardly spends time in the sun to develop this? If it's benign, can it turn malignant? Thank you in advance.
Add a comment to T-Bone's experience
Was this experience helpful?
Frank
Australian shepherd/McNab
about 18 (was a rescue at "2")
0 found helpful
We have an 18 year old border collie/Aussie shepherd mix, and we're sure he has ear cancer after reading this article. Our question is: he (Frank) has something that appeared to be a tick on the top of his head, almost exactly on the crown between the ears. When we were unable to remove it, it exploded with pus and blood and now it's a mass of tissue, about the size of lima bean, sticking out of the top of his head. Is this related to the ear cancer? What kind of palliative care can we provide for this last stage of Frank's life? It is important to note that we see no signs that he is in pain, and he has an active life indoors and out.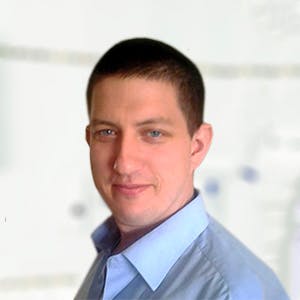 3320
Recommendations
Firstly, I am happy to read about a rescue living a long life. The lesion could be a cyst, abscess, cancer or one of many different skin lesions; whilst I would recommend visiting your Veterinarian for antibiotics and a quick check over, the best care you can carry out is to ensure the area stays clean and free of debris whilst it heals. Again, antibiotics prescribed by your Veterinarian would be recommended, especially in a dog as old as Frank as his immune system may not be at its peak. Regards Dr Callum Turner DVM
Thank you for your helpful and timely response. We will get some antibiotics and make sure the area stays clean.
Add a comment to Frank's experience
Was this experience helpful?
mimi
Miniature Schnauzer
today I got home from my friends house and when i see that seh has a red bump on her ear i got worried and did some research and so I need to take her to the vet so i need to make an appointment and im really Worried ;(
Bailey
Airedale Terrier
8 Years
I rescued Bailey from a shelter where they told me there was evidence she had chronic ear infections in her past. I noticed a white bump near the opening of her ear canal along with a strong odor. I just thought she needed a good cleaning and it was build-up of wax or something. I took her to the vet for an ear cleaning and check-up. The vet ended up doing a blood test and biopsy to see if she has ear cancer. The vet said there is a possibility surgery will be necessary. I'm waiting for the results and hoping for the best.