Ear Cancer in Dogs
Veterinary reviewed by: Dr. Linda Simon, MVB MRCVS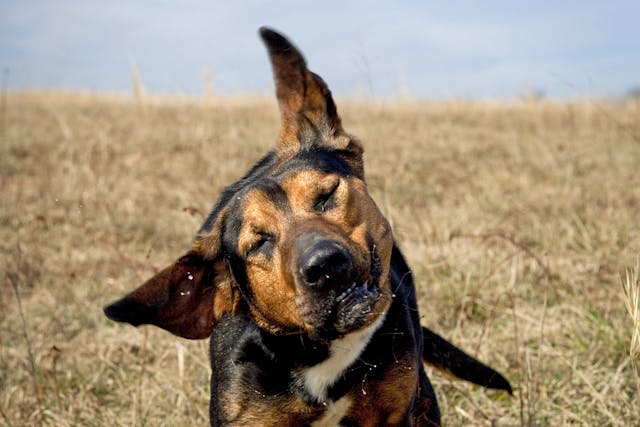 Veterinary reviewed by: Dr. Linda Simon, MVB MRCVS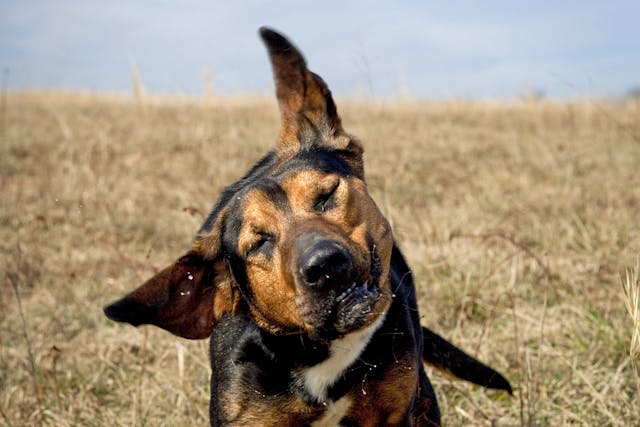 What is Ear Cancer?
Tumors may develop from any of the structures lining or supporting the ear canal, including the outer layer of skin, the glands that produce earwax and oil, or any of the bones, connective tissues, muscles, or middle layers of the skin. The most common benign tumors in both cats and dogs are inflammatory polyps, papillomas, basal cell tumors, and ceruminous gland adenomas (tumors of glands producing earwax). More common in cats than dogs, ceruminous gland adenocarcinoma is the primary malignant tumor of the sweat glands that is found in the external auditory canal. Though rare, it is one of the most common malignant tumors of the ear canal in older dogs. Although the exact cause of ear canal tumors is unknown, it is thought that longterm inflammation of the ear canal may lead to an abnormal growth and development of tissue, and finally to the formation of a tumor. Signs of ear canal tumors include ear discharge (waxy, pus-filled, or bloody) in one ear, a foul odor, head shaking, ear scratching, swelling or draining abscesses near the ear, and deafness. In any case of inflammation in one ear that does not respond to treatment, a tumor of the ear canal should be suspected by an veterinarian.
Ear Cancer Average Cost
From 187 quotes ranging from $3,000 - $12,000
Symptoms of Ear Cancer in Dogs
Ear tumors can usually be seen as firm nodules or plaques located in the ear canals, auricular meatus (opening of the ear) and/or pinna (ear flap). They can be pink, white or purplish in color. Most often they will not be visible. If in the canal, they are not visible without scoping the ear. If in the middle of internal ear a CT or MRI is necessary to visualize. Be sure to ask the veterinarian about this.
Tumors can be ulcerated and cause bleeding or discharge from the ear(s).
There may be an odor from the ear.
Itchiness or pain, especially if the middle or inner ear is involved, may cause certain mechanical problems such as tilting of the head, head shaking, listing to one side or loss of balance, circling, ear scratching or difficulty blinking.
Top
Causes of Ear Cancer in Dogs
The exact causes of ear tumors are not straightforward, but there is evidence that recurrent and long-term inflammation of the ear canal could be one culprit. It can lead to abnormal growth of tissue and eventually into the formation of a tumor.
Certain dog breeds have ear canals which are compressed, such as dish-faced dogs like Pugs. Others have long or heavy drooping ears which keep the ear canals continually covered and moist. This breed feature can predispose certain types of dogs to bacterial and yeast infections of the ears. Again, this leads to inflammation and thickening of tissues. For most, this does not cause cancer.
Ear mites (parasites) are another condition causing irritation and inflammation, and repeated infestations can lead to the overgrowth of tissues and possible transformation to cancerous growths, but this is rare
Thick secretions from earwax glands when the external ear canal is inflamed may stimulate the production of cancerous cells.
Many tumours are genetic
Types
Many ear tumors are polyp-like growths which may arise and attach by a narrow base or stalk to any of the structures that line or make up the ear canal. This would include, but not be limited to, the outer layer of skin, the glands that produce earwax and oil, or even bones, connective tissues and muscles. Malignant tumors (Ceruminous gland adenocarcinomas) are more commonly seen than the benign form (adenomas). Benign or malignant tumors that develop from the earwax glands in the external ear canal seem to appear more in middle-aged or older dogs. Also, there is an increased risk for ear tumors in dogs which have a history of chronic otitis (ear infections), such as Cocker Spaniels and dish-faced dogs like Pugs.
Malignant tumors are locally aggressive and have the potential to metastasize (spread) to the nearby lymph nodes, salivary glands or lungs. Benign tumors usually grow locally and compress tissues, but usually do not spread to other areas. Rarely, other cancers can occur in the ear canals or on the pinna, (ear flaps) ["leather"] of the ears, such as various carcinomas and squamous cell tumours.
Top
Diagnosis of Ear Cancer in Dogs
It is not possible through medical observation or physical examination alone to determine with certainty whether lumps in the ear(s) are non-cancerous or malignant, and will spread. More definitive diagnosis of these tumors requires blood tests, urinalysis evaluation and biopsy. The tumors may be visualized with deep otoscopic examination, which typically requires sedation or anesthesia. Advanced imaging with CT or MRI may also be suggested to determine the extent of the tumor(s). A biopsy can be taken during the otoscopic exam or through surgery. Other biopsies of the lymph node, as well as chest x-rays, are usually performed to determine if tumors, which present as malignant have metastasized (spread elsewhere in the body). The veterinary pathologist at a specialized diagnostic lab will examine the cells of biopsied tissue under a microscope and then provide as definitive a diagnosis as possible.
Top
Treatment of Ear Cancer in Dogs
The treatment of choice for ear canal tumors is surgical excision. Laser surgery is very effective when it is available. For benign tumors this can be curative when they are completely removed.
Aggressive surgery is the preferred treatment for malignant tumors. It often involves removal of the ear canal and cleaning out the inner ear. This surgery is typically referred to as a total ear canal ablation (TECA). Most dogs can live an additional 2 years or more after aggressive surgery.
Radiation therapy is utilized in some cases to relieve pain and slow the growth of the tumor(s). This can also be used for the intent of curing when surgical excision is incomplete. However, when conservative surgery is performed, the prognosis is decreased significantly.
If a tumor seems to be aggressive, based on the biopsy, or if there is evidence of metastasis, then chemotherapy may be recommended. That said, if there is involvement of the deep parts of the ear, or spread of the cancer to lymph nodes or lungs, the prognosis is poor.
The veterinarian can offer a more complete outlook for the possible results of any surgery or other treatments. It is important to note that treating animals with cancer takes a strong commitment on the part of the owner. Therapy requires frequent trips to the veterinary hospital and can be expensive. In fact, some treatments may continue for a lengthy period of time, and require you to present your dog for treatment at precisely when requested by the veterinarian since the timing of cancer therapy is critical for obtaining an optimal outcome.
Top
Worried about the cost of Ear Cancer treatment?
Pet Insurance covers the cost of many common pet health conditions. Prepare for the unexpected by getting a quote from top pet insurance providers.
Recovery of Ear Cancer in Dogs
The most important management tasks after surgery are to keep the operation site clean and to prevent the dog from scratching or rubbing its ears. This will reduce the possibility of contamination, infection, bleeding, swelling and any loss of sutures. Special collars are usually placed on the dog to prevent scratching about the head. Topical medications may also be included. The veterinarian will detail all of the necessary post-surgical care and follow-up appointments. Medicines administered at home should be done exactly as instructed.
In many cases, surgery leads to a cure. However, in some others, surgery (or various treatments) will only provide a period of remission, with the cancer recurring. Your commitment to your pet and your veterinarian's dedication to providing state-of-the-art care will work together to keep your dog as happy and comfortable as possible.
Top
Cost of Ear Cancer in Dogs
Finding out that your furry family member has cancer is one of the hardest things to go through. We become so attached to our pets that sometimes we don't consider the overall cost for their health and well-being. However, it is something to be aware of. Anesthesia may be required if the veterinarian wishes to view the tumors with a deep otoscopic exam. This test can cost around $400. The biopsy is necessary to conclude whether the tumor is benign or malignant. A biopsy can cost between $160 and $170. The veterinarian might choose an aggressive surgery if the tumor was malignant. This surgery can cost between $1,500 and $2,500. The veterinarian may then choose radiation therapy to assist in pain relief and to help shrink the tumor. This can cost $2,000 to $6,000. Chemotherapy may also be an option which can cost $1,000 per treatment or a total of $6,000 to $10,000. The total cost of treating your dog's cancer will be substantial.
Top
Ear Cancer Average Cost
From 187 quotes ranging from $3,000 - $12,000
Top
Ear Cancer Questions and Advice from Veterinary Professionals
Labrador Husky
Three Years
3 found helpful
3 found helpful
My dog has small bumps on the inside of his ear. We originally thought our other dog but him as it almost looked like a puncture wound and scabs. We went to the vet and he was on antibiotics for a week but there has been no change in the way his ear looks. We are concerned this may be a cancerous tumor.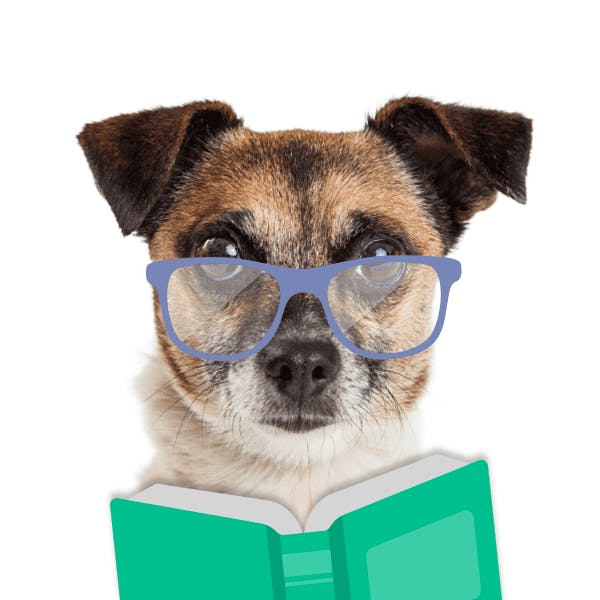 Dr. Linda S. MVB MRCVS
3 Recommendations
A cancer is very unlikely given the appearance of the lumps and your dog's young age. Much more often we see lesions like this secondary to ruvvung and scratching that is driven by a chronic ear infection. I would have him re seen to rule out an ongoing infection.
March 14, 2021
Was this experience helpful?
Max
German Shepherd
6 Years
0 found helpful
0 found helpful
Max has been showing signs of obvious discomfort in his left ear for the past 3 weeks. When he yawns, he yelps and tries to stop himself from yawning. When he lays down he avoids his left side. He yelps when I touch his ear and the area around it. And currently he whines when he puts his head down as he is eating food. He doesn't like water, so swimmer's ear is out of the question. I've been to a vet with him for this problem a week ago and the vet said there was nothing visibly wrong with him, (no pus, bleeding, or signs of mites). Maybe there is some sort of debris? He goes back to the vet for an x-ray this week, but I feel like there wouldn't be anything to show. Thoughts?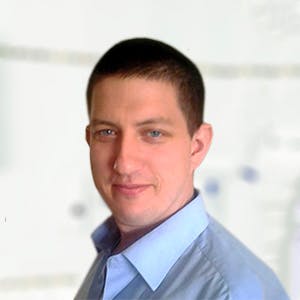 0 Recommendations
Without examining Max it is difficult to say what the specific cause may be, however whilst ear issues may be a possible cause other issues may involve the temporomandibular joint (which is located beside the ear and may be the result of the pain) or myositis of the the masseter muscles. An x-ray would be useful to rule out issues with the temporomandibular joint. Regards Dr Callum Turner DVM
Aug. 10, 2018
Was this experience helpful?
Ear Cancer Average Cost
From 187 quotes ranging from $3,000 - $12,000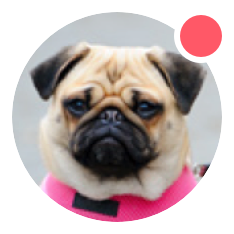 Need pet insurance?