What is Daylily Poisoning?
Is daylily toxic to dogs? Unlike true lilies, daylilies are not toxic to dogs. So if you've got some of these vibrant blooms growing your garden, you don't need to fret if you catch Fido chewing on a leaf or petal. Daylilies are popular with gardeners because they're resilient and easy to cultivate in most climates. They're also edible — they're a popular ingredient in Asian countries, especially China.
Daylilies (Hemerocallis) are not to be confused with true lilies (Lilium), which can be deadly for both dogs and cats. Despite what their names might suggest, these plants aren't related, but some species do look similar. The best way to tell a daylily apart from a true lily is by its long, blade-like leaves. While a daylily's maximum height caps out at just 4 feet, some species of true lilies can grow up to 10 feet tall.
Although daylilies aren't toxic to dogs, they're highly toxic to cats. Symptoms of ingestion can range from mild to severe, including vomiting and loss of appetite to kidney and liver failure. If you're the proud pet parent of both cats and dogs, it's a good idea to choose plants that are non-toxic for both species.
Daylily Poisoning Average Cost
From 316 quotes ranging from $200 - $200
Symptoms of Daylily Poisoning in Dogs
Because daylilies aren't toxic to dogs, your pup won't show any symptoms if they lick or ingest any part of the plant. However, cats who ingest daylilies may experience the following symptoms:
Hiding
Seizures
Diarrhea
Vomiting
Dehydration
Loss of appetite
Rapid/irregular heartbeat
Increased thirst and urination
Top
Causes of Daylily Poisoning in Dogs
The cause of daylily poisoning in cats isn't currently known. Even ingesting small amounts of the leaves or petals can cause severe symptoms. Every part of the plant is toxic to cats.
Top
Diagnosis of Daylily Poisoning in Dogs
Diagnosing daylily poisoning in cats early is crucial for the best chance of recovering and preventing major kidney damage. As soon as you notice symptoms, take your cat to the vet. Bring a sample of the plant with you if possible, or take a picture on your smartphone to show the vet. In addition to a physical exam and an assessment of symptoms, the vet may take blood, urine, and fecal samples for testing. Abdominal ultrasounds and other diagnostic methods may be utilized for cats experiencing more severe symptoms associated with kidney failure.
Top
Treatment of Daylily Poisoning in Dogs
Treatment methods will vary depending on a variety of factors, including how quickly the condition was diagnosed and the severity of symptoms. Intravenous fluids will typically be administered for 48 hours following diagnosis. The veterinarian will monitor the cat's vital signs and check for signs of pancreatitis.
Top
Worried about the cost of Daylily Poisoning treatment?
Pet Insurance covers the cost of many common pet health conditions. Prepare for the unexpected by getting a quote from top pet insurance providers.
Recovery of Daylily Poisoning in Dogs
Cats diagnosed and treated for daylily poisoning within 18 hours of ingestion have the best prognosis. Kidney impairment or failure may be irreversible beyond this window. Dialysis may be necessary for cats with impaired kidney function. However, dialysis for cats is an expensive procedure that may only be available at specialist facilities.
Daylily poisoning in cats can be expensive to treat. To avoid high vet care expenses, secure pet health insurance today. The sooner you insure your pet, the more protection you'll have from unexpected vet costs.

Top
Daylily Poisoning Average Cost
From 316 quotes ranging from $200 - $200
Top
Daylily Poisoning Questions and Advice from Veterinary Professionals
Daylily Poisoning Average Cost
From 316 quotes ranging from $200 - $200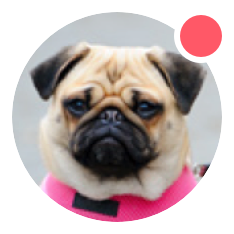 Need pet insurance?