Cleft Palate in Dogs
Veterinary reviewed by: Dr. Linda Simon, MVB MRCVS
Veterinary reviewed by: Dr. Linda Simon, MVB MRCVS
What is Cleft Palate?
This condition is most often discovered as a birth defect in very young puppies who may show a round belly just as healthy puppies do, but are failing to thrive and gain weight. It is imperative to visit a veterinarian if you suspect that your puppy is becoming malnourished. A cleft palate may cause the newborn pup to have an inability to suckle the mother's milk. It may appear that he is able to drink and gain nourishment, but he is actually taking in air only. This is the reason for the round belly you may see. Older puppies with a mild cleft palate may show less distress, but a visit to the veterinarian to determine the extent of the cleft is crucial to your pet's well being.
A cleft palate is an opening between the mouth (oral cavity) and nose (nasal cavity), which occurs when the tissues forming the palate do not fuse together properly. The result of this is an opening that remains which can allow for food and fluid to enter the nasal cavity during feeding, potentially leading the way to serious complications for your pet.
Cleft Palate Average Cost
From 117 quotes ranging from $500 - $4,500
Symptoms of Cleft Palate in Dogs
A newborn pup with a severe opening of the palate will unfortunately die of starvation if the defect is not detected early on. The pup will not be able to get adequate nourishment from nursing, and there is the possibility that any liquid he is able to take in will be aspirated into his lungs, leading to pneumonia and death.
Puppies that have a less severe cleft palate can continue to grow, albeit slowly. However, issues with the health of your dog may be seen with the following symptoms:
Stunted growth due to poor weight gain
Breathing difficulties upon exertion
Coughing or gagging
Nasal discharge that may include milk
Infection/pneumonia due to food aspiration
Top
Causes of Cleft Palate in Dogs
Studies have shown that cleft palate is most often caused by a genetic malformation. It is also believed that the palate may be formed in an abnormal way due to nutritional deficiencies, drugs, viruses or poisons to which the mother may have been exposed when pregnant. Excessive doses of vitamins A and D are thought to cause cleft palate also.
Brachycephalic breeds, who have small faces (such as Pekingese or French Bulldogs) are most commonly affected by cleft palate. Purebred dogs and cats have a higher incidence of the malformed palate.
Types
A cleft palate in your dog can be described as a primary cleft palate (found on the lip and also known as harelip) or a secondary cleft palate, which is what we are describing here, whereby the palate does not fuse together in a normal fashion, leaving a hole between the cavities of the mouth and nose. A hard cleft palate is found in the bony section of the roof of the mouth. A cleft in the soft section is described as a hole in the swallowing portion of the mouth. The cleft may be found in both the hard and soft areas of the mouth concurrently.
Top
Diagnosis of Cleft Palate in Dogs
If your dog has a primary cleft, or harelip, the diagnosis is very straightforward based on the appearance of your pet's nose and mouth, with teeth possibly showing, or an oddly shaped nostril.
You may have decided to bring your pet to the veterinarian to determine the reason for a constantly running nose or because of an odor emanating from the nasal cavity. Perhaps you have noticed that your dog has difficulty breathing when exercising. There are numerous reasons to suspect a cleft palate in your dog. A visit to the veterinarian for a diagnosis is key to ensuring your pet continues to be healthy.
During the examination, your veterinarian will examine the palate of your dog. A cleft of the hard palate will be easily seen as one can clearly view the fact that a hole is present. To properly observe the soft palate, your dog will be put under anesthesia so the veterinarian can look deep into the oral cavity. Thoracic x-rays may also be done to check for signs of pneumonia due to the aspiration of food.
Top
Treatment of Cleft Palate in Dogs
Treatment for the hard or soft palate cleft varies depending on the severity of the impairment and the age of your pet.
If you have a newborn puppy in a young litter, the treatment can be extensive. As a pet owner you must be willing and capable to undertake a comprehensive feeding and care regimen prior to surgery taking place. Your puppy will need to be fed with a tube every three or four hours around the clock for two to three months. After the puppy is old enough to undergo surgery, he will enter the hospital for a repair of the cleft. Because your puppy will still be young and quite possibly still underweight, anesthesia and surgery can be risky. The technique of cleft palate closure can be successful, though more than one surgical procedure may be required to achieve complete closure.
Older dogs that are diagnosed with cleft palate can experience complete resolution, particularly if the opening between the oral and nasal cavity is not too large. If there is the presence of pneumonia, this illness must be completely cured before an operation to correct the problem can take place.
Top
Worried about the cost of Cleft Palate treatment?
Pet Insurance covers the cost of many common pet health conditions. Prepare for the unexpected by getting a quote from top pet insurance providers.
Recovery of Cleft Palate in Dogs
Because cleft palate surgery often requires the suturing of mucosa from the dental cavity, the proper healing of the wound influences the recovery and management. Follow up with your veterinarian will be necessary in order to monitor the healing process, which involves checking for the correct fusion of mucosa over the palate. Antibiotics will be prescribed if your pet had a previous infection or a case of pneumonia prior to the surgery.
In some cases, your pet will need to be fed by tube for seven days after the operation. Your veterinarian will then discuss the best way to proceed; a soft diet for the next six weeks minimum is the usual protocol.
Top
Cleft Palate Average Cost
From 117 quotes ranging from $500 - $4,500
Top
Cleft Palate Questions and Advice from Veterinary Professionals
Labrador Retriever
Two Years
12 found helpful
12 found helpful
Older dog found to have cleft palette. Wondering potential long term issues. Part of "no diagnosis" is general good health and no eating or drinking concerns. Found during dental procedure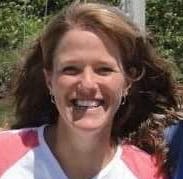 Dr. Michele K. DVM
12 Recommendations
Thank you for your question. Any long-term implications from a cleft palate depend on the size of the opening. If the dog is 2 years old and has been functioning quite normally up until now, I suspect that there will be no long-term problems. One of the possible things that can happen is if food gets into the nasal passages through that collapsed, that can cause infection and problems. It seems that your dog has been okay up until now though apparently. I hope that all goes well and she continues to be healthy.
Oct. 3, 2020
Was this experience helpful?
Katy
toy poodle
7 Months
3 found helpful
3 found helpful
Has Symptoms
Snorting, Unable To Eat Soft Foods
I was bedridden after an auto accident and my now 7 month old toy poodle chewed on an electrical cord. She lost her left side lips and skin and has a large horizontal valley across her tongue. She had debride surgery and after several weeks, she was happy, eating, squeaking toys, and carrying them everywhere. We thought all was to be fine, but discovered that a large ravine of bone across the roof of her mouth had died and that she has an open palate. She drinks and easily eats cubed food that is neither too soft, nor too hard. My vet has been unable to find a specialist to see her and give us a prognosis. She is happy, gaining weight, and doing agility tunnels and hoops like a pro. Is there any long-term hope for her?
Sept. 23, 2018
Katy's Owner
Was this experience helpful?
Cleft Palate Average Cost
From 117 quotes ranging from $500 - $4,500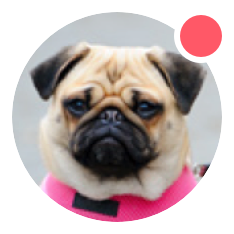 Need pet insurance?