What is Cleft Palate?
This condition is most often discovered as a birth defect in very young puppies who may show a round belly just as healthy puppies do, but are failing to thrive and gain weight. It is imperative to visit a veterinarian if you suspect that your puppy is becoming malnourished. A cleft palate may cause the newborn pup to have an inability to suckle the mother's milk. It may appear that he is able to drink and gain nourishment, but he is actually taking in air only. This is the reason for the round belly you may see. Older puppies with a mild cleft palate may show less distress, but a visit to the veterinarian to determine the extent of the cleft is crucial to your pet's well being.
A cleft palate is an opening between the mouth (oral cavity) and nose (nasal cavity), which occurs when the tissues forming the palate do not fuse together properly. The result of this is an opening that remains which can allow for food and fluid to enter the nasal cavity during feeding, potentially leading the way to serious complications for your pet.
Book First Walk Free!
Symptoms of Cleft Palate in Dogs
A newborn pup with a severe opening of the palate will unfortunately die of starvation if the defect is not detected early on. The pup will not be able to get adequate nourishment from nursing, and there is the possibility that any liquid he is able to take in will be aspirated, leading to pneumonia and death.
Puppies that have a less acute cleft palate can continue to grow, albeit slowly. However, issues with the health of your dog may be seen with the following symptoms:
Stunted growth due to poor weight gain
Breathing difficulties upon exertion
Coughing or gagging
Nasal discharge that may include food
Infection or pneumonia due to food aspiration.
Causes of Cleft Palate in Dogs
Studies have shown that the cleft palate is most often caused by a genetic malformation. It is also believed that the palate may be formed in an abnormal way due to nutritional deficiencies, drugs, viruses or poisons to which the mother may have been exposed when pregnant. Excessive doses of vitamins A and D are thought to cause cleft palate also.
Brachycephalic breeds, who have small faces (such as Pekinese or French Bulldogs) are most commonly affected by cleft palate. Nonetheless, purebred dogs and cats have a higher incidence of the malformed palate.
Types
A cleft palate in your dog can be described as a primary cleft palate (found on the lip and also known as harelip) or a secondary cleft palate, which is what we are describing here, whereby the palate does not form together in a normal fashion, leaving a hole between the cavities of the mouth and nose. A hard cleft palate is found in the bony section of the roof of the mouth. A cleft in the soft section is described as a hole in the swallowing portion of the mouth. The cleft may be found in both the hard and soft areas of the mouth concurrently.
Diagnosis of Cleft Palate in Dogs
If your dog has a primary cleft, or harelip, the diagnosis is very straightforward based on the appearance of your pet's nose and mouth, with teeth possibly showing, or an oddly shaped nostril.
You may have decided to bring your pet to the veterinarian to determine the reason for a constantly running nose or because of an odor emanating from the nasal cavity. Perhaps you have noticed that your dog has difficulty breathing when exercising. There are numerous reasons to suspect a cleft palate in your dog. A visit to the veterinarian for a diagnosis is key to ensuring your pet continues to be healthy.
During the examination, your veterinarian will examine the palate of your dog. A cleft of the hard palate will be easily seen as one can clearly view the fact that a hole is present. To properly observe the soft palate, your dog will be put under anesthesia so the veterinarian can look deep into the oral cavity. Thoracic x-rays may also be done to check for signs of pneumonia due to the aspiration of food.
Treatment of Cleft Palate in Dogs
Treatment for the hard or soft palate cleft varies depending on the severity of the impairment and the age of your pet.
If you have a newborn puppy in a young litter, the treatment can be extensive. As a pet owner you must be willing and capable to undertake a comprehensive feeding and care regimen prior to surgery taking place. Your puppy will need to be fed with a tube every three or four hours around the clock for two to three months. After the puppy is old enough to undergo surgery, he will enter the hospital for a repair of the cleft. Because your puppy will still be young and quite possibly still underweight, anesthesia and surgery can be risky. The technique of cleft palate closure can be successful, though more than one surgical procedure may be required to achieve complete closure.
Older dogs that are diagnosed with cleft palate can experience complete resolution, particularly if the opening between the oral and nasal cavity is not too large. If there is the presence of pneumonia, this illness must be completely cured before an operation to correct the problem can take place.
Recovery of Cleft Palate in Dogs
Because cleft palate surgery often requires the suturing of mucosa from the dental cavity, the proper healing of the wound influences the recovery and management. Follow up with your veterinarian will be necessary in order to monitor the healing process, which involves checking for the correct fuse of mucosa over the palate. Antibiotics will be prescribed if your pet had a previous infection or a case of pneumonia prior to the surgery.
In some cases, your pet will need to be fed by tube for seven days after the operation. Your veterinarian will then discuss the best way to proceed; a soft diet for the next six weeks minimum is the usual protocol.
Cleft Palate Questions and Advice from Veterinary Professionals
Tink
French Bulldog
5 Months
0 found helpful
Our little pup was born in a litter of 5 and had a cleft palate. We fed tubed her and she's been okay. She's very skinny now and is able to eat solid food once I soak it in water. I feel bad because everytimw I try to give her water she has these cough attacks because of her cleft palate. Is there anything else I can do to give her water. She runs outside and gets tired and I don't know another way for her to get water in her system.
I have a runt chichuchau that is very active and was eating very well at 8 weeks, but now eating has slowed down and he is having trouble with drinking. After he drinks or eats, he starts sneezing and the water starts to run back out of his nose. I have looked and felt with my finger way back and don't believe he has a cleft palate, but is recently acting like he does. Any suggestions.
We have a pup with a cleft, the best way I have found to give her water is from a fountain. I bought a wall fountain with a flat run so she can drink right off of it. She loves it and gets enough water. We tried the water bottle with the little ball in the tube but she had to lick it so much to get enough water. Fountain is the way to go.
I tube fed my girl for 5-6 weeks and quickly transitioned to very small dry round kibble (she is a miniature shih tzu). I didnt soak it as I didnt want it going up her nose. I would tube her a few times during the day and hand feed her the kibble. Then tube twice and again hand feed the kibble. I stopped the tube feeding and hand fed her a little and put the food bowl down so she can get it herself. I now give her normal size kibble (Authority Grain Free puppy) and she still has no difficulty. She drinks from a lick bottle and does very well. She is still very tiny at just under 3 pounds at 4 months but remember she is a small shih tzu to begin with.
Add a comment to Tink's experience
Was this experience helpful?
Cleo and Zeus
French Bulldog
3 Weeks
2 found helpful
My french bulldogs had a litter of 5 puppies , two of them had a secondary cleft palate . As I had a c-section done , the vet noticed the cleft palates right away. I have never had any experience with cleft puppies , so started doing a lot of research. Both puppies kept on trying to nurse on mom ( even though I have started tube feeding them the very first day with Esbilac). By nursing on the bitch , they have been swallowing a lot of air , and milk was coming out of their nose. After consulting multiple veterinarians , we have started a round of antibiotics on both pups, gas-x (few drops a day) and subcutaneous fluids injections once daily . Both puppies are 3 weeks old now, and doing great (even though they weigh hal of what their siblings do). The cleft opening in one of them is half the size now (almost closed). I have the surgery planned with my veterinarian once the puppies are old enough .My question is , can they live and thrive without having the surgery done ?
Yes, they don't need surgery. Once old enough to eat dry food they are fine.
Add a comment to Cleo and Zeus's experience
Was this experience helpful?
Hope
English Bulldog
2 Weeks
1 found helpful
I have a 2 week old puppy with a cleft palete hard and soft and a double harelip. She is being sponge fed and gaining weight everyday. I am worried about pneomonia. Can this be fixed with surgery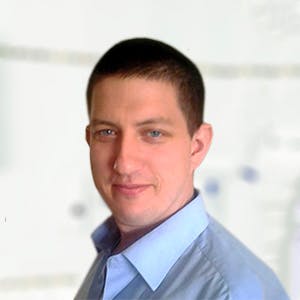 3320
Recommendations
Surgery is the treatment of choice but you would need to have your Veterinarian examine the cleft to determine Hope's suitability for surgery; aspiration pneumonia is the most common complication and tube feeding is the most common way around this risk. Regards Dr Callum Turner DVM
Add a comment to Hope's experience
Was this experience helpful?
Katy
toy poodle
7 Months
0 found helpful
Has Symptoms
Snorting, unable to eat soft foods
I was bedridden after an auto accident and my now 7 month old toy poodle chewed on an electrical cord. She lost her left side lips and skin and has a large horizontal valley across her tongue. She had debride surgery and after several weeks, she was happy, eating, squeaking toys, and carrying them everywhere. We thought all was to be fine, but discovered that a large ravine of bone across the roof of her mouth had died and that she has an open palate. She drinks and easily eats cubed food that is neither too soft, nor too hard. My vet has been unable to find a specialist to see her and give us a prognosis. She is happy, gaining weight, and doing agility tunnels and hoops like a pro.
Is there any long-term hope for her?
Add a comment to Katy's experience
Was this experience helpful?
Sweet Pea and Freda
French Bulldog
2 Months
-1 found helpful
Has Symptoms
Cleft palets, small bodies
We have two cleft pallet cleft lip puppies we took on when the owners of litter decided it was too much. French bulldogs...the litter was 8. We are now at two months and have being using step two puppy formula from store. They are playful and loving. They are still fairly small though. We try expanding the ounces to give them more but the regurgitate is significant. 20 oz to 22 seems to be amount for their bodies.
Should we be feeding them one of these other combinations or adding regular food and blending it up? We are not breeders so our knowledge is minimal. Specialist did think they looked like good candidates for surgery once old and big enough.
May sound silly, but we lost our three year old daughter last year and all of our kiddos are involved in caring for pups knowing they may pass, but it's brought some type of healing this holiday season so I want to make sure I am giving them the right protein combo for their bodies.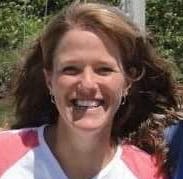 1611
Recommendations
Thank you for contacting us about Sweet Pea and Freda. They are actually old enough that they should be able to eat small kibble, and the dry food has less of a chance of causing aspiration pneumonia or of them swallowing more air than food. You may need to soften the food for them, but they should be able to eat on their own, and the drier the food, the better. If you are not sure that they are able to eat on their own, or eat kibble vs formula, please have them examined by a veterinarian who will be able to see the pups and assess their abilities as well. Good luck with these babies!
On the cleft groups I'm in your pups would be eating by themselves now. Royal Canin starter babydog /pediatric is tiny kibble easily crushed. Search Facebook for cleft pallet group's. Many dogs never have surgery unless severe .
I am confused...the doctor here said he had done the surgery over a dozen times...he is the only specialist around here. He said we would tube feed them until 3-4 months and then do surgery if there was enough tissue on the palet.
I had read other places about kibble which would be great. Different info from different sources. I also heard I should be making a thick gruel.
Does anyone have hands on experience with pups growing that have both cleft palet and lips? We have tube fed them for over two months so I don't want to jeapordize anything. They are very small compared to their siblings at the house they were born at. Those pups look four times as big. Reaching out for more info if you have it or anyone else who has dealt with similar situation.
Thank you!
I currently have a 6 week old cleft palate pup and he is on kibble soaked in water, he is doing so much better since we stopped the bottle feeds ☺️
Add a comment to Sweet Pea and Freda's experience
Was this experience helpful?
kevin
Pomeranian
5 Days
0 found helpful
hi dr. turner, my pup is 5 days now we just started tube feeding him because at first we didn't know that theres something wrong with him. almost all of the pomeranian owners said its a cleft palate issue so we began to ask for advices, hence, we are tube feeding him now. i have 2 questions if you dont mind. 1st, people keep on saying my pup might have pneumonia, how do you know exactly? 2nd, if im going to tube feed the pup should i separate him from her mom from now on? the problem is if i return back the pup, the pup tends to suck milk from her mom therefore the lungs will flood again, right? do you advice not to return the pup back?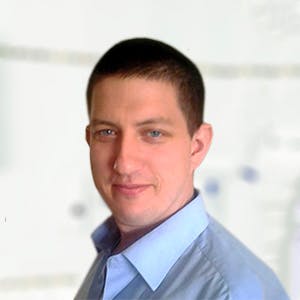 3320
Recommendations
Normally pups with a cleft palate will develop aspiration pneumonia due to inhaling milk through the defect in the palate; you will know if there is aspiration pneumonia due to respiratory symptoms (coughing, increased respiration etc…). It would be best to separate the pup from the mother since we don't want the pup to be nursing from its mother; tube feeding is best but ensure that the tube is placed correctly. Regards Dr Callum Turner DVM
do i give my pup antiobiotics for the pneumonia? i read from all the articles that i should. if yes, what antibiotic do you recommend dr?
Add a comment to kevin's experience
Was this experience helpful?
Josie
Bulldog
11 Weeks
0 found helpful
Medication Used
Clavamox antibiotic- oral
I have a puppy who just had her second cleft palate surgery, she is 11weeks and the surgery was 24 hours ago. She won't/can't walk, looses balance, eliminates on her self and it is foul in odor and this condition seems neurologic in origin (ataxic movements/shaking/ difficulty tracking with eyes) the vet is closed and not calling me back. She has a pain med and is on a antibiotic which I've given after I had to force feed her to eat and my question is, is this normal recovery? Should I be concerned? She's not acting like herself or really woken up since. Please help :(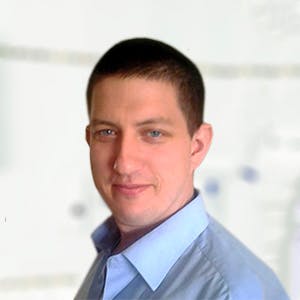 3320
Recommendations
Given the severity of the symptoms you have listed and the recent surgery I would highly recommend you visit an Emergency Veterinarian immediately to check Josie over; there should be not this level of neurological impairment this long after surgery. This is not normal and there is no 'at home' treatments I can offer for you as an examination needs to be done to determine the specific cause of the symptoms. Regards Dr Callum Turner DVM
Add a comment to Josie's experience
Was this experience helpful?
mora
Coton de Tulear
4 days
0 found helpful
Hello. We have 4 day old puppy with a cleft palate. After the second day of not gaining weight we started milking the mom and feeding her with a syringe long enough to reach her throat (we guess). We haven't' seen any milk coming out of her nose. I read here that we should be feeding her with a tube directly to the stomach. Is the tube feeding the only course of action or the syringe with a nipple we are using is good to prevent the milk going to her lungs? Thanks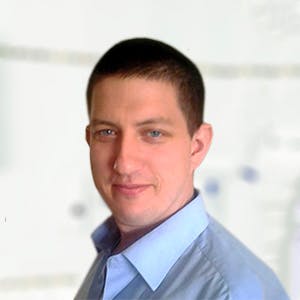 3320
Recommendations
Tube feeding is best as you will know that the milk is going to the stomach directly; with syringing milk, you're placing milk at the back of the throat which may cause choking which may lead to aspiration of the milk. It would be best to speak with your local veterinary practice to ask about the best technique for tube feeding and other tips and tricks before it may be surgically corrected. Regards Dr Callum Turner DVM
Add a comment to mora's experience
Was this experience helpful?
kimbo
Boxer
3 Weeks
1 found helpful
at what age should i take my 3 week old boxer puppy to be examined to do a cleft palate surgery in throat and lip?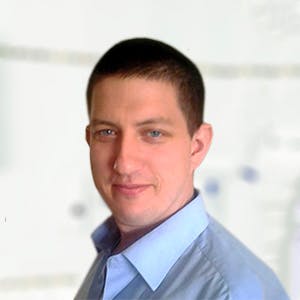 3320
Recommendations
Thank you for your question. For a case of cleft palate, visit your Veterinarian so that proper medical and nursing management can be established until surgical correction can be performed; aspiration pneumonia is a common complication of cleft palate, feeding by tube may be required until after recuperation from surgery. Usually surgical correction can be performed safely after twelve weeks of age; however, surgical correction after twenty weeks of age has been found to be more successful. Regards Dr Callum Turner DVM
Is it normal or commen that they pass on. I didn't notice the cleft lip untill 3 hours after he she passed meaning I was watching very carefully and they all seemed to be feeding off the mother just fine until I notice the mother kept sitting on the pup then I read about it and tried feeding it myself through a syringe and it was doing fine. This was very early in the morning I was going to bring the pup into the vet as soon as they opended but I went back to her welping box and there she was again sitting on the pup and it was lifeless it broke my heart tremendously and I feel like I did everything I cod not to mention I read where the first pup usually never survives which I think was bull but just trying to find out do cleft palate pups survive he or she was only a day old :'((
Add a comment to kimbo's experience
Was this experience helpful?
Faith
Australian Shepherd
16 Months
0 found helpful
Has Symptoms
trouble drinking with out shorting
Medication Used
Currently taking antibotics
Botched Cleft palate surgery Vet thought he could handle 16 month old dog with full cleft palate as he had done puppies. The out come is the dog is in worse shape than started off. after two attempts Vet admits It was more than he could handle.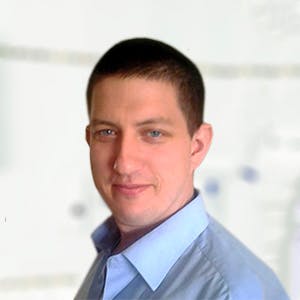 3320
Recommendations
If it is severely botched, tube feeding may be required until a solution is found; all I can recommend is to find a Specialist referral center or to visit your nearest Veterinary School to have the surgery put right (if possible). Regards Dr Callum Turner DVM
www.avma.org/ProfessionalDevelopment/Education/Accreditation/Colleges/Documents/colleges_accredited.pdf
I have a week old puppie with a cleft palate. I am bottle feeding him and he seems to be very strong he moves a lot and crys a lot. Is there anything you think I should do or if I'm even going about this the right way
Add a comment to Faith 's experience
Was this experience helpful?
Pink
Labrador Retriever
3 days
0 found helpful
I've spoken to a few of my breeding friends and veterinarians.. but I can't seem to get any peace or clarity with our situation. We just had a litter two days ago. The first puppy born was a teeny teeny little girl (half the size of the others) and she had her eyes open already. Almost as if the eye lids weren't fully developed. After speaking with multiple vets, we decided to suture the eyes closed with any hopes of saving her vision. Well, come to find this morning.. she also has a cleft palate. Through both the soft and hard palate. I went and purchased a feeding tube and she is doing extremely well today compared to yesterday and the day before.. however, Everyone is telling me that euthanizing her is probably in her best interest... but I don't know what to do. Any advice?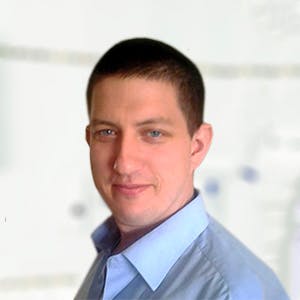 3320
Recommendations
What to do with a runt is always a difficult decision for people to make, especially when there is a severe cleft plate affecting the hard and soft palates. Caring for a puppy with a cleft palate is labour intensive whilst waiting for them to grow large enough to handle the anaesthesia; however, with a runt the anaesthesia will be more risky and may take longer to grow to an adequate size. The decision to put down Pink or carry on with the nursing care is down to you, each case is different but in this one it would be an uphill battle with a large commitment on your side. Regards Dr Callum Turner DVM
Our recipe is one we found online as follows:

10 oz WHOLE FAT EVAPORATED MILK
6 oz sterilized water..boiled-cooled to room temp
2 raw egg yolks-no whites. Discard whites
2 tablespoons mayonnaise..not miracle whip
1 cup WHOLE FAT yogurt -vanilla
No skim no low fat..must be whole milk
1 tablespoon vegetable oil

*we add NUTRI DROP..2 ml per
recipe

Mixed VERY WELL

*add more water if needed

We feed this through tube feeding.
Pup is 5 weeks old and doing well.
what type of food should I give to my puppy when tube feeding ?
I have used this formula but my
Here is another formula
though you might have to tweak any formula for best results

12 oz can of Goats Milk
8 oz distilled water
4 oz Pedi light
4 egg yolks
3 tablespoons of mayonnaise
4 tablespoons of kero syrup

Mix milk, water & pedi light add egg yolks lightly stir until egg yolks are disolved in the milk
Strain milk, this should remove any of egg whites left
Add mixture to syrup & mayonnaise, mix gently
Feed at body temperature
Add a comment to Pink's experience
Was this experience helpful?
Unknown
Australian Shepherd
10 Weeks
0 found helpful
After a sucsessful surgery, can there be further health issues years down the road? Middle ear infections? Breathing issues? Hearing problems? We are looking at purchasing a pure bred and the dog we are looking at has a minor cleft palate (Per the vet that performed the surgary)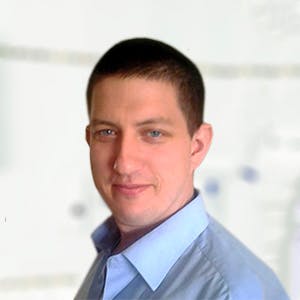 3320
Recommendations
In cases of a minor cleft palate the problems are life before the surgery (usually tube feeding to prevent aspiration pneumonia), once the surgery has been performed there is no reason why a dog cannot have a full normal life with the same risk of health problems as any other dog. The only stipulation is that dogs born with a cleft palate are neutered to remove them from the breeding pool so that the condition doesn't pass on down. Regards Dr Callum Turner DVM
My puppy is 12 days old and I'd hairlip but she is doing good on puppy replacement milk from Walmart.
Add a comment to Unknown 's experience
Was this experience helpful?