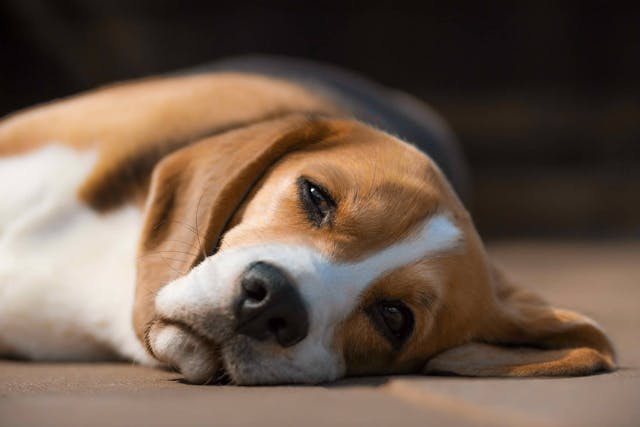 What is Bromide Toxicity?
Bromide toxicity is uncommon, but can happen without careful monitoring of your dog's blood levels and your dog's diet. As a new patient, your dog will be started on a lower dose although if your dog is having severe seizures, the dosage may need rapid adjustment, called a loading dose. Your veterinarian will monitor your dog's blood levels of bromide on a regular basis to establish what level it is the most effective for your pet and to avoid any overdose. Absorption, distribution, and speed of the metabolism vary among dogs,  a dosage is a general guideline to begin with.
Potassium and sodium bromide are drugs used to control seizures in your dog, but there can be side effects and toxicity in some cases.
Symptoms of Bromide Toxicity in Dogs
Stomach irritation (some sensitive dogs may need the splitting of the daily dose into two lots and given with food)
Vomiting 
Excessive hunger in some cases (usually at the beginning of treatment which settles once the treatment commences) 
Abnormal thirst 
Lethargy and reluctance to do anything but sleep or rest 
Constipation and difficulty passing stools 
Severe ataxia (loss of coordination)
Sleepy stupor
Tremors
Muscle spasms 
Urinating more than usual 
Hind end weakness 
Pancreatitis 
Depression 
Types  
There are two types of bromide: potassium bromide and sodium bromide 
Both types of bromide are effective at controlling seizures but each has different health properties to consider 
Potassium bromide is the preferred choice when the salt intake of your dog needs to be restricted, for example, if your dog has congestive heart problems 
Sodium bromide is preferred when the level of potassium intake needs to be restricted as in hypoadrenocorticism
Potassium bromide can take up to four months to reach full effectiveness  
Both types of bromide are available in liquid and capsule forms
Causes of Bromide Toxicity in Dogs
Bromide toxicity is caused by several things, but usually it relates to the amount of bromide used in the dosage. 
As all dogs react differently to bromide, it takes a lot of management to reach the right level that is suitable for your pet 
Diet is important during treatment, especially relating to the level of salt within the diet 
Dietary salt can alter the amount of bromide retained within your dog's body and can cause toxicity if the level is too high (of bromide) 
Diuretics can increase bromide excretion leading to a reduction of bromide in the blood which can produce seizures reoccurring 
To prevent toxicity, it is the levels of bromide in your dog's system that is important
Too little and seizures will reoccur, too much and your dog suffers toxicity which is why constant monitoring is important
Diagnosis of Bromide Toxicity in Dogs
If your dog has been diagnosed with seizures he will be put on medication to control these events. Potassium and sodium bromide are the drugs that are administered to control seizures and are generally considered safe for your pet. The dosage and the side effects do need to be monitored though, as all dogs react differently to bromide. Diet also needs to be monitored to ensure the level of bromide remains constant. Bromide is eliminated from your dog's body via the kidneys, and competes with chloride for reabsorption by the kidneys. Any increase within your dog's diet in the level of salt (dietary chloride) can lead to a decrease in bromide which could lead to seizures again. 
However, a lowering of salt within your dog's diet can lead to increases in the level of bromide which can cause bromide intoxication. When your dog starts treatment with bromide, there can be side effects which usually wear off after a few weeks. But your veterinarian will monitor your dog's progress to ensure the level of bromide remains constant and that toxicity is avoided. It is important to follow all the veterinary suggestions and treatment, and observe your dog and report your dog's progress to your veterinarian. If the drug upsets your dog's stomach, consult the vet and he may suggest you can try giving it with food and/or in two doses.
In the event that you feel your pet is having a severe reaction to the prescribed bromide dose, or in the event that an accidental overdose has occurred, the veterinarian will base his treatment plan on the suspected overdose after viewing clinical signs (neurological signs may be very evident) and performing blood work to evaluate the serum bromide concentration.
Treatment of Bromide Toxicity in Dogs
It can take up to three to four months for bromide to really begin to work to control your dog's seizures. Your veterinarian may prescribe what is known as a loading dose;  these doses are higher than what your dog's dose will usually be, to build up the bromide quickly. If this is the case, then blood levels in your dog need to be checked often to ensure toxicity is not created. Abnormal behaviour such as your dog becoming irritable or extremely restless can occur when the dose concentrations are more than 2.5 mg/ml – often a reduction in the dosage will correct that condition. If your dog suffers from renal insufficiency, bromide should be used with caution.
During treatment, you should contact your veterinarian if any symptoms pointing to toxicities occur (severe ataxia, sedation or muscle spasms). If there are signs of toxicity, then a reduction of the dosage by 10 to 25% will correct it. Any problems with bromide are usually overcome by reducing the dosage, but you will need to work closely with your veterinarian through this process. In cases of severe toxicity, the need for intravenous to flush the system may be likely. Fortunately, due to the steady monitoring of canines on this medication, toxicity is rare.
Worried about the cost of treating your pet's symptoms?
Pet Insurance covers the cost of many common pet health conditions. Prepare for the unexpected by getting a quote from top pet insurance providers.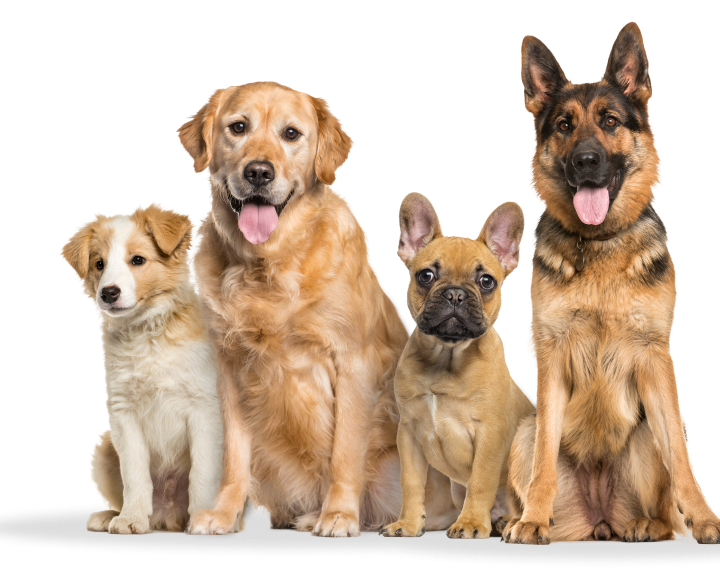 Recovery of Bromide Toxicity in Dogs
The treatment will take some time to take effect, and monitoring your pet's health will be ongoing at first. Once you determine the right dose level for your pet, then life becomes easier. A focus on diet will be important as the diet can alter the effectiveness of the bromide. While bromide will 'cure' your dog's seizures, it needs to be a continued treatment to keep it that way.
If a decision is made to stop the therapy, it must be done carefully and slowly. After your dog has been seizure free for one or two years, this decision may be made and the dose is gradually reduced over time (approximately 6 months) to allow your dog's body to adjust and to prevent withdrawal symptoms. Your pet will be less active than he was due to the sedating effect and will need regular blood work to monitor the levels of the drug.
Bromide Toxicity Questions and Advice from Veterinary Professionals
Cavalier King Charles Spaniel
Georgia
5 Years
2 found this helpful
2 found this helpful
My pet has the following symptoms:
My dog is on a maintenance dose of potassium bromide. Generally, her seizures have been under control (one or two every few weeks or longer). However, four days ago she was fed salty table scraps by a house guest. Since then, she has had increased seizures (two a night for three nights in a row). I suspect the increased salt has affected her potassium bromide levels. Can I increase her potassium bromide, give her a "loading dose" to get her pb levels back in range?
It is true that increased salt intake will in turn reduce available potassium bromide levels making a dog more prone to seizures during this time; it is important to follow instructions from your Veterinarian and I cannot give you any guidance of whether you should increase dosage or not since Georgia isn't under my duty of care. You should make a phone call to your Veterinarian to discuss this issue with them. Regards Dr Callum Turner DVM
March 13, 2018
Was this question and answer helpful?
Lab /english setter mix
Snoopy
8 Years
1 found this helpful
1 found this helpful
My pet has the following symptoms:
Snoopy has been on 360mg and 625mg potassium bromide a day as prescribed for about 2 years but just recently exhibits signs of toxicity. He weighs about 130lbs. Should he have meds adjusted? His levels were at 29 back in June 2017. He continues to have breakthrough seizures about every 2 months.he is depressed.. Has ataxia..just started having chills or tremors. I have to cover him with a blanket..sleeps alot
Answered by Dr. Michele K. DVM
Thank you for your email. I can't advise on any change in Snoopy's medication levels without examining him, unfortunately. I'm not sure if he is on any other seizure medications, often Potassium Bromide and Phenobarbitol are used together if one is not effective in controlling seizures. It would be best to have him seen by your veterinarian - they may want to recheck his blood levels, and they can examine him to make sure that nothing else is going on. I hope that all goes well for him.
March 11, 2018
Was this question and answer helpful?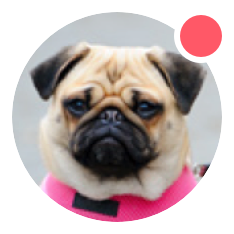 Need pet insurance?