What is Retinal Detachment ?
Animals suffering from this condition often display vague symptoms such as anorexia and lethargy, if your pet is displaying signs not typical of him it is vital that veterinarian consultation is sought quickly. These generalized signs are often the first symptoms for underlying conditions that may progress rapidly without prompt treatment.
Retinal detachment can be caused by a range of factors such as congenital defects, inflammation, trauma and vascular diseases. This condition is the separation of the retina from the retinal pigment epithelium.
Book First Walk Free!
Symptoms of Retinal Detachment in Dogs
The symptoms may vary depending on the cause of the detachment. Symptoms may include:
Impaired vision or blindness – This is often difficult to for owners to recognize and it may be hard to pinpoint when this symptom first developed
Dilated pupils
Visible retinal vessels
Swelling of the orb
Other symptoms will vary depending on the underlying disease that caused the detachment. In viral and bacterial infections fever, lethargy and anorexia may also be seen, while in causes of trauma other injuries such as facial lacerations may be noted.
Causes of Retinal Detachment in Dogs
There are three main types of retinal detachment in dogs.
Detachments caused by inherited ocular defects such as collie eye anomaly and retinal dysplasia. This highlights the importance of not breeding from animals who suffer from this condition
Acquired non-rhegmatogenous detachments are caused by an accumulation of fluid or cells between the retina and RPE. These are classified as:
Hemorrhagic – With the build up of blood caused by conditions such as hypertension, trauma, neoplasia and therapies such as blood transfusions
Exudative – With the build up of neoplastic or inflammatory cells caused by metastatic tumors and infections such as brucellosis and cryptococcosis
Transudative – With the build up of serous subretinal fluid caused by conditions that affect the circulation such as uremia and hypertension
Rhegmatogenous detachments these detachments are caused by tears in the retina. Causes may include cataract formation or complication following ocular surgery, trauma, and glaucoma.
Diagnosis of Retinal Detachment in Dogs
Your veterinarian will conduct a full clinical examination on your pet. Using an ophthalmoscope, she will carefully examine your pet's eyes. Your veterinarian will be able to diagnose retinal detachment on visualization, the examination may give further information on the cause. Fluid such as exudate and frank blood may indicate the cause. Other tests used to determine the cause of retinal detachment are:
Biochemistry, which may show elevated urea and creatinine in uremic disease
Blood pressure monitoring to determine if hypertension is the cause
Thoracic and abdominal radiographs (your pet may require sedation for this)
Hematology which may indicate neoplasia, anemia or other systemic disease
Cytology which may provide further information of the cause and indicate bacterial or viral cause, allowing a culture and sensitivity test to be performed
Treatment of Retinal Detachment in Dogs
The treatment your dog requires will vary depending on the underlying cause of the detachment.
Surgery
If your dog has suffered from a rhegmatogenous detachment surgery may be indicated. This will be performed under general anesthetic with careful monitoring throughout the procedure. There are a range of surgical methods that may be used including laser retinopexy, titanium tacking, use of expandable gases and vitrectomy. Your veterinarian will discuss the preferred method of treatment with you and the benefits and risks of this method.
Medication
For infections, culture and sensitivity testing of exudate may indicate the causative bacteria and the most appropriate medication for treatment, however this is considered the most difficult form to treat.
Systemic corticosteroids may be used to encourage the reabsorption of fluid in transudative cases. Medication and therapeutic diets should be utilized to control other diseases that cause this condition such as hypertension and uremia.
Recovery of Retinal Detachment in Dogs
The prognosis for your pet varies on the underlying cause of the retinal detachment. Unfortunately, in many cases, the prognosis may be guarded to poor in regards to return of vision, although many pets go on to live high quality lives following blindness.
If your pet requires surgery it is vital to provide him with a warm, dark environment for recovery. Highly palatable food should be given to encourage nutrition and energy for healing.
As ocular surgery success is often guarded, particularly due to the high rates of self-trauma, adequate pain relief is vital as well as use of an Elizabethan collar to prevent injury.
If this condition was caused by an underlying chronic illness, discuss whether a therapeutic diet will be beneficial for your pet's on-going health with your veterinarian.
If your pet sustains loss of vision, careful management of the environment is necessary, ensure your canine's environment stays the same, with no changes to furniture layout. Provide your pet with a safe, quiet area to rest, ensuring there are no hazards that may cause accidental injury. Make changes to your yard if necessary so that your pet is unable to exit your property, due to the risk of traffic accidents.
Retinal Detachment Questions and Advice from Veterinary Professionals
Lu
Siberian Husky
10 Months
0 found helpful
My husky puppy is 10 months old rescued from a puppy mill in Mississippi. His mother's health is not great and my puppy started to bump into things in the last few days. He has been rubbing/scratching his snout on the carpet the last few weeks but I thought it was due to pollen. If this is genetic, is there a good chance surgery will improve his sight? I took him to a DVM today and he did poorly walking into obstacles in a dark room, but better with adequate lighting.
Hi Lu. We have a Maltese x shihtzu, Lucy, who has been blind since birth. She is the sweetest natured little girl, and we adore her. I don't know how she does it, but she runs around our property, walks on a lead and generally gets around so well that most people don't know she is blind. She communicates with us in various ways. If she barks once we know she needs help with something. She also barks once if she wants to go outside. If she wants a treat she comes to the kitchen and sits with her paw up. Whenever we go somewhere new she walks around checking where everything is. She makes mind maps, and remembers where everything is after that. She is so clever.
Shortly after we got her at around nine weeks or so, we noticed that she was bumping into things, and skirting the walls to find her food and drink bowls. We took her to our vet who referred us to a dog ophthalmologist. He said Lucy was totally blind, and that both retinas were shredded and just floating around. We were devastated, but we love this little girl so much. She has brought so much joy to our lives. We wouldn't swap her for a hundred sighted dogs, so please give your husky a chance, because she is young like our Lucy, you will find that he adapts to his circumstances quite well, and you will love him even more. All the best Lu.
Add a comment to Lu's experience
Was this experience helpful?
Stella
Boxer
8 Years
0 found helpful
My Boxer Stella lost her vision overnight, she could see far away it seemed but nothing upclose or below her, then 3 weeks later regained it. Today the vet said after using the pressure test, that she has 2 detached retinias, she thinks it is due to high blood pressure as her pressure was elevated today during the visit. We will retest in 2 weeks. Her blood pressure could have been elevated because she was at the vet.
How do I know for sure what may have caused it?
What treatment is there if it is high blood pressure and would keeping her blood pressure at a good level would it keep her from going blind.
Thank you
Add a comment to Stella's experience
Was this experience helpful?
Gruffy
Shih Tzu
4 Years
0 found helpful
Hello I have a 4 yr old Shih Tzu. Gruffy had both retinas detach in less than a year. One in July 2018 and the Other in February 2019. The first retinal detachment wasn't caught by our local vet because they didn't have the equipment to look into her eye. It was 3 weeks later after me getting a second opinion they she was sent to Virginia tech in Virginia. There we found out the retina had been detached for too long for corrective surgery. She was diagnosed with retinal degenerate disease. They said it was only a matter of time before she loses her other eye. I kept a very close eye on her and in February 2019 the other retina detached. I called Virginia tech the next morning and got in with them the same day. The confirmed the retina did detach. They called Dr. Nadelstien in Virginia Beach and got her in for surgery the following week. She had to have the surgery asap in order to save her vision. We arrived the 27th or February and she had her exam the next morning and Dr. Nadelstien went over our options and diagnosis. She has degenerate eye disease, high blood and at risk for glaucoma. Surgery was scheduled for that afternoon. It was a success! The doctor said it may take weeks to months for her to regain her vision back to at least 85%. I had higher hopes and those hopes came to light the next morning. Gruffy woke me up barking at the sea gulls on the beach!!! My baby could see!!! She continued to improve with each passing day until recently. The last week she's been lazy and sizing the couch up when she tries to jump. Something told me to check her eye with a light and when I did I noticed little bubbles of silicone. Dr. Nadelstien warned me this could happen and get her to the vet ASAP. I called Virginia tech and took her in Saturday morning. I was correct, silicone bubbles in the chamber of her eye floating around. They said there wasn't enough silicone to affect anything yet. If the small bubbles turn into a big bubble then she must have surgery to remove the silicone which is risky because of her health issue already. Gruffy can still see, just a little blurry at times. She will be on ketorlac eye drops the rest of her life in both eyes and blood pressure medicine the rest of her life to keep the pressure down from affecting her eyes.
Add a comment to Gruffy's experience
Was this experience helpful?
Eas Los
Pug
4 Days
0 found helpful
I have a 4 year old Pug who recently has Bilateral Rentinal Detachment. He always shakes his body like he's wet since he was a pup. He does it if you put a collar on him or in general. They Eye specialist stated that this could be a reason why they both Detached. I was just wondering even if he gets corrected surgery, will they detatch again due to him always shaking his body.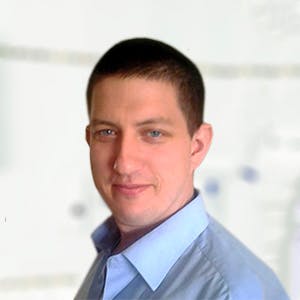 3320
Recommendations
Whilst corrective surgery is more 'secure', the repetitive shaking behaviour may have a long term effect; however to be honest I'm not sure of the likelihood of recurrence in a case like this since there is a repetitive shaking behaviour and i'm not sure of the intensity of the shaking, the Ophthalmologist would be able to tell you more. Regards Dr Callum Turner DVM
Add a comment to Eas Los's experience
Was this experience helpful?
Daizy
mini schnauzer
8 Years
0 found helpful
Has Symptoms
Blood red appearance of the eye...
My vets have advised me to do nothing active with my little mini schnauzer who had a cataract, then an injury, running into a chair which resulted in a retinal detachment. She is being treated with Pred Acetate 4 times a day as well as atropine salve BID...soon to be discontinued. I have opted out of eye removal. She is 8 and has multiple health issues since rescuing her. They refuse to clean her teeth due to seizures now and again (She also has pancreatitis, has had surgery on her bladder and has had incidents of liver enzymes going "off")...I am not about to anethetise her for eye surgery.
My only question is that that has been going on for over a month now. I carry her up and down stairs...she does no running and playing. She eats prescription diet for her other ailments (Royal Canin GI lo fat, and ID lo fat) due to her stocky nature. She is supposed to wiegh about 14 or 15 pounds but weighs 17 + instead. I believe it is from stopping our daily walks. Is it okay to start walking her a bit again? Noone seems able to answer that question.
My second question is, <will the blood reabsord eventually...or is her eye always going to look blood red?>
Thank you kindly.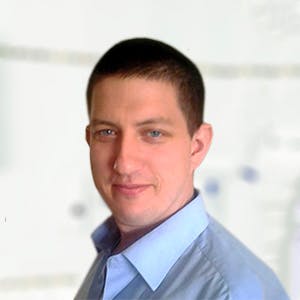 3320
Recommendations
Generally gentle walks on a lead would not be an issue, however if your Veterinarian hasn't answered your question or doesn't want Daizy to be walking I would follow their advice or ask for follow up. Any blood in circulation should breakdown over time and be resorbed by the body, however redness may be caused by inflammation which would need to be medically managed. Regards Dr Callum Turner DVM
Hello, I took my dog to a amimal eye specialist today. My dog is blind and has been like this for about 7 months. I knew surgery would cost alot, and that is why I waited. The doctor said My dog has been diagnosed with Progressive retinal atrophy. she said she couldnt perform surgery and medication can't fix it either. This place does surgery but she said she couldn't perform the surgery, any reason why?? My pitbull is about 8 years old. I am in northern California. Thanks in advance.
Add a comment to Daizy's experience
Was this experience helpful?
Myko
Shih Tzu
7 Years
0 found helpful
Has Symptoms
diagnosed retina detachment,
My 7 year old shih tzu is scheduled for it tomorrow morning in one eye (in California).
Are there any negative side effects of having this surgery? Or any negative side effects of NOT having this surgery?
How soon after surgery will we know if my dog can see out of that eye?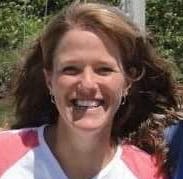 1611
Recommendations
The risks and benefits of surgery for retinal detachment depend on the level of detachment, location, and health status of Myko generally. Since I do not know any of these things, those are very excellent questions to ask your surgeon before the procedure tomorrow - it is okay to expect a very thorough explanation of what to expect in recovery, and what may go wrong so that you are prepared. I hope that all goes well tomorrow!
Add a comment to Myko's experience
Was this experience helpful?
Teddy
Mix
5 Years
0 found helpful
Hello, we are considering adopting a middle aged dog who has retinal detachment due to trauma. We are curious to know if we are getting into something bigger in terms of him eventually needing surgery or eye removals, or can the dog remain partially sighted for the rest of it's life with little eye maintenance?
Thank you!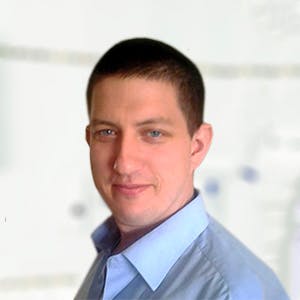 3320
Recommendations
Retinal detachment varies from case to case, partial detachment may require no further care whereas other cases may require surgery or medical management; if the retina has been detached for a while the chances of repair and restoration of vision are lower. You should discuss this with the adoption centre and even arrange for a private Veterinarian to examine Teddy to give their input. Regards Dr Callum Turner DVM
What type of medical management can help a detached retina?
Add a comment to Teddy's experience
Was this experience helpful?
Poco-Pico
Chihuahua
4 Years
0 found helpful
Poco -Pico experienced trauma hitting his head after falling down the stairs and has been diagnosed with complete retinal detachment in both eyes. I live in Mexico and he has seen two veteranarians who agreed on his diagnosis but are not specialized to perform the necessary surgery. Can you please list qualified doctored for this surgery in Phoenix, Los Angeles or Mexico?
Thankyou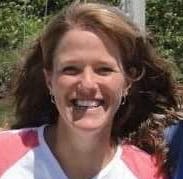 1611
Recommendations
Thank you for your email. I am not from any of those areas, so can't comment on the ability of these hospitals to perform retinal surgery, but two that I did find for you are: http://www.eyecareforanimals.com/location/phoenix-practice/, https://vcahospitals.com/west-los-angeles/specialty/services/ophthalmology. I hope that you are able to have the surgery performed and regain clear vision for Poco-pico.
My dog just had his retinas re attached. Dr Allison Hoffman, Eye Care Clinic, Pasadena Ca. She is one of the few in the country that does this.VERY thorough, excellent references.
Add a comment to Poco-Pico's experience
Was this experience helpful?
chloe
Chihuahua
10
0 found helpful
Has Symptoms
eye location slightly lowseperation
How can I visually tell the difference between possible cataracts or a detachment in a 10 year old chihuahua? Don't worry, I am taking her in tomorrow to have a vet check it out, but I was curious.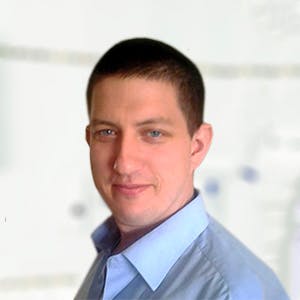 3320
Recommendations
Detached retina is diagnosed by an examination with an ophthalmoscope where the severity of any detachment can be determined; cataracts/lenticular sclerosis appears as a hue or cloudiness of the pupil of the eye. Your Veterinarian will examine Chloe's eye thoroughly tomorrow and will be able to give you more information. Regards Dr Callum Turner DVM
Add a comment to chloe's experience
Was this experience helpful?
Snoopy
Shitzu
5.5
-1 found helpful
Hi!
My loving pet named Snoopy( Shih tzu) was detected recently with retinal detachment. And he has no vision in his right eye as per doctor in India. As I am in UK and my pet is in India, I could not ascertain much what went wrong. I want to forward his reports to you so as to find whether there are any chances of vision gain. Pls help.
Best,
Deepika Arora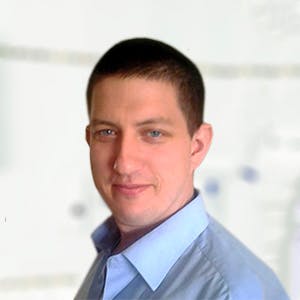 3320
Recommendations
There are various causes for retinal detachment and if you are looking for treatment options I would recommend you consult with an Ophthalmologist who would be able to guide you through different options for Snoopy. In some cases, medical management may be effective (depending on the underlying cause) however surgery is indicated in other cases. I've added a link to an Ophthalmic Specialist Clinic in the UK which you may consult with. Regards Dr Callum Turner DVM www.veterinaryvision.co.uk/retinal-detachment.html
Add a comment to Snoopy's experience
Was this experience helpful?
LEA
Boston Terrier
5 Weeks
0 found helpful
Hi my puppy is 5 weeks, and was born with retina detachment, can she get surgery to get it fixed? Or is not reversible? She is a boston terrier, the other puppies in the litter are perfectly fine, she is the runt and we discover she couldn't see because she never moved, and was always snnifing everything prior to walking, shakes a lot also.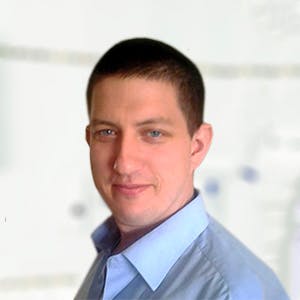 3320
Recommendations
Retinal detachment is a condition which can be operated on, but this is something that your General Veterinarian wouldn't be able to assist you with; they most likely would refer you to a Specialist Center or to a Veterinary University Hospital, there are different approaches depending on severity. Regards Dr Callum Turner DVM
www.ncbi.nlm.nih.gov/pubmed/22462465
Add a comment to LEA's experience
Was this experience helpful?
Cody
Shih Tzu
4 Years
0 found helpful
Hello, my dog was diagnosed with retinal detachment in both eyes. I wanted to look into surgery but it's so expensive. Are there any natural treatments that I can consider until I'm able to save up enough money to consider the surgery.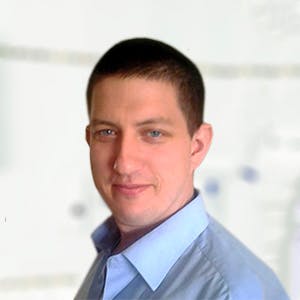 3320
Recommendations
Unfortunately retinal detachment isn't something that can be managed with medication or natural therapy. Some minor management can be done with minor detachment but for severe detachment surgery is the only way to go. Regards Dr Callum Turner DVM
Add a comment to Cody's experience
Was this experience helpful?