What is Giardia?
Transmission of Giardia takes place when cysts formed by the parasite are passed in the feces and ingested. Fecal contamination of water and food will enable transmission, as does the tainting of dishes and dog crates. Your pet can also become contaminated from eating soil that has the organism present. Cysts can survive outside the host and are quite hardy, especially in cool, wet weather. In dry, sunny environments, the Giardia will dehydrate.
Giardia is a protozoal infection. A parasitic, single-celled organism, giardia multiplies in the small intestines of animals. Giardia in veterinary terms is called Giardia Intestinalis or Giardia Duodenalis. This protozoan parasite is common in dogs and is most prevalent in younger canines. Because this infection is known to induce inflammatory bowel disease and can lead to digestion motility disorders, all pets who contract Giardia should be treated by a veterinarian.
Book First Walk Free!
Symptoms of Giardia in Dogs
Some dogs who have this infection will be asymptomatic. Others may present the following signs.
Diarrhea, which can be mild or explosive
Nausea
Vomiting
Weight loss
Diminished appetite
Gas
Abdominal discomfort
Foul-smelling stool
Pale, soft, stool with mucus
Feces may appear fatty due to malabsorption of fat by the intestines (steatorrhea)
Listlessness
If your canine family member has an immunosuppressive disease or a secondary infection, the symptoms will be more intense.
Types
More research is needed in order to specifically classify the species, but scientists are confident that there is more than one type. Dogs can also be infected with the same Giardia parasite that infects cats and humans though this is much less common.
Causes of Giardia in Dogs
Giardia is known to be a protozoal infection occurring worldwide. It can lead to serious consequences such as the disruption of intestinal flora, and the inhibition of normal enzymatic function.
Your dog may contract the infection while playing in contaminated soil
Contact with infected feces of another animal can cause Giardia
Your dog can ingest the parasite by simply licking his body that may have been in contact with contaminated feces
Your dog might drink water, perhaps from a stream, for example; that contains the infection causing organism
Immunosuppressed animals are more likely to show symptoms of Giardia
Dogs living in crowded conditions will easily pass the infection to one another
Puppies are at greater risk
The cysts thrive in humid environments and can survive in very cool temperatures as well
Giardia can promote the death or change in cells of the intestinal wall, which is another reason Giardia should not be left untreated, even if your pet's symptoms are mild.
Diagnosis of Giardia in Dogs
The diagnosis of Giardia can be tricky, but possible none the less. The cysts are shed in the feces on an intermittent basis, making the diagnosis more difficult.
The usual diagnostic tools of serum biochemistry, complete blood count and urinalysis will most often show normal ranges. Any differences seen will be resulting from dehydration or electrolyte loss caused by diarrhea or very loose stool, not the presence of Giardia. However, the veterinary team may choose to do the tests as a step in the diagnosis, particularly to rule out other reasons for the symptoms your dog may have.
There are specific tests that give the most accurate diagnosis in the case of this parasitic organism.
Direct Smear

A fresh stool sample, less than 30 minutes old, is needed to detect the 1st stage trophozoites

Fecal Flotation

This test may detect cysts in the stool

Fecal ELISA and direct fluorescent antibody assay

These tests may show the Giardia infection, but accurate results often require testing to be done no less than three times in one week
The veterinarian may suggest a combination of tests, over alternate days, before a diagnosis is made.
Treatment of Giardia in Dogs
Most pets are treated on an outpatient basis. If your dog is quite ill or has explosive diarrhea that has led to dehydration, he may be hospitalized in order to bring him back to a good state of health before treatment begins.
The treatment protocol will involve oral medication (length of treatment will depend on which drug the veterinarian chooses to use, but will be between 3 and 10 days), and regular bathing with a veterinarian prescribed shampoo to remove fecal matter and cysts from your pet's skin and fur.
If your beloved family dog is suffering from persistent vomiting, this will be attended to by the veterinary team. After resolution of the vomiting, a bland diet will be recommended. Stopping, or, at least, reducing the amount of diarrhea or excessively soft stool will be necessary before any medication is administered.
Recovery of Giardia in Dogs
Follow the treatment protocol closely, and never stop the medication prematurely. Be diligent with bathing your dog to remove all signs of feces. Dispose of the feces carefully any time that your dog defecates, and be sure your yard is free of fecal matter. Wash your hands thoroughly after cleaning your dog, or decontaminating your pet's environment.
Eliminate any standing water in the yard. Do not allow any animals, and for certain, no puppies in your yard for at least one month after treating your dog for Giardia.
Hard surfaces in the house should be cleaned with bleach and water, allowing the cleanser to be in contact with surfaces for between 5 and 20 minutes. Steam cleaning carpets are the recommended way to get rid of cysts. Your dog's bed must be washed in very hot water and dried at a high temperature, or at the very least, put in a hot, sunny area for several days.
If you are unsure of the treatment results or have any concerns, bring your dog to the clinic for a follow-up.
Giardia Questions and Advice from Veterinary Professionals
Kennedy
Goldendoodle
5 Months
0 found helpful
My puppy is 5 months old. We brought her home and she was having bloody stools. She was diagnosed with giardia and treated with Panacur and Flagyl. With that being said, we had 3 rounds of Flagyl over a 2 month period. She would have a few solid stools and several soft, orangish colored stools. We did two more rounds of Flagyl and a PCR test to confirm that giardia was no longer present and that no other bacteria was causing the super soft, orangy stools. The PCR test came back negative. She doesn't defecate excessively, but when she does, it's often a lot and very soft. It's always orange in color. I'm not sure what else to do, and according to the vet, she's healthy. I switched her from Merrick two weeks ago to a more basic, less nutritious food, per the vet's suggestion. I'm wondering if this could be a lingering side-effect of giardia and maybe her system just isn't back to normal? (I should note I have another dog that is having a nearly identical experience, giardia diagnosis, treatment, soft stools, orange in color.) This has been going on since mid-February.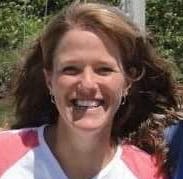 1079
Recommendations
She may be taking longer than normal to recover from her intestinal issues. Since you have had fecal tests and an examination to determine that she is okay, I think you just have to focus on healing her intestines. Two things that may help might be a prescription GI diet like I/D - that can be fed long term until her stools are normal, and can be very healing for the intestines. Probiotics may also help to re-establish normal intestinal micro flora. Both of those things are available through your veterinarian. I hope that everything goes well for her.
Add a comment to Kennedy's experience
Was this experience helpful?
Rocky
Bischon
11 Weeks
0 found helpful
Has Symptoms
no vomiting, no diaherra, no lether
Our dog is 11 weeks old and was just diagnosed with Giardia, but has no symptoms. I read all the information and I keep saying nope to the symptoms. His stool was normal consistency and normal is colour not foul smelling, he had no lethergy, eating and drinking fine. Can you get a wrong diagnosis of Giardia or a false positive. We are on two of the drugs mentioned in the above messages (Fen... and metro...) We are surprised with the diagnosis as we have been diligent in cleaning the house and outside immediately after going to the washroom. Poop has never stayed in the lawn more then 10 seconds. We have steamed cleaned even before diagnosis due to puppy urination. Not sure if this happened at the breeders?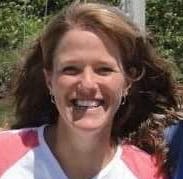 1079
Recommendations
Some dogs can be carriers of Giardia and not show any signs. It is still a good idea to get rid of the parasite even if they are not showing any signs, as it can develop at any time. You seem to be doing a great job taking care of Rocky, and can rest easy knowing that you are resolving this problem before it causes effects.
My 6 month old Kesshond was diagnosed with giardia 2 months ago, but not clinical. just re cheked using sugar floatation which they used last time, and it is negative. Can a puppy outgrow giardia once their immune system kicks in? Thank you,
Sue
Add a comment to Rocky's experience
Was this experience helpful?
Bella
French Bulldog
7 Months
-1 found helpful
Medication Used
panacur, metranidozole, kochi free
I have a 7 month old Frenchie. She has had giardia since we got her at 8 weeks old. We have done rounds of panacur and metranidizole. Rounds like in 30 days. I came across Kochi Free, and after reading reviews, tried that. We did a week, and it did not work, so they recommended 30 days. Today makes day 30, and she still has blood when she poops. Not every time, but at least half of the time. It's frustrating to have to wet wipe a dog after almost every poop. I called the Kochi Free people today, and they told me to give her a week or so rest, then start up with it again. I feel like I'm spinning my wheels. She doesn't seem to be bothered by it (I guess she's just used to it since she had it as a puppy), but the bloody stool bothers me. My vet is even friends with a vet at LSU. He contacted her about it, and she said that if the 30 days of panacur/metro didn't knock it out, then she'd just have to outgrow it. I refuse to take that as an answer. It's embarrassing when the wife and I take trips, and we have to ask the sitter to wipe her bloody but after pooping. Please help if you can.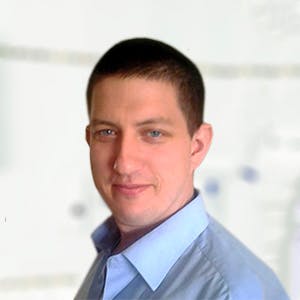 2499
Recommendations
Kochi Free is a natural organic product containing olive leaf, mustard seed, black seed, pau d'arco, cloves, grapefruit seed extract, alcohol and filtered water; you should also bear in mind the disclaimer on natural products like Kochi Free "This product has not been evaluated by the Food and Drug Administration. This product is not intended to diagnose, treat, cure or prevent any disease". Most cases of Giardia respond well to fenbendazole (Panacur) or fenbendazole and metronidazole together; there isn't anything more I can recommend apart from administering another course of fenbendazole and metronidazole as well as cleaning up all faeces immediately and wiping the anus after each defecation. Regards Dr Callum Turner DVM
I too have a Frenchie. He has had Giardia since we got him. He has gone though numerous courses of Panacur and now he just finished a two month course of some powder (forgot the name). That did not work either and his Giardia does not seem to have changed at all. He is on Royal Canin GI and we have been washing constantly. I am so frustrated!
Thanks, but you sound just like my vet. We've tried that multiple times. I've bought a product called wyshiwash, and cleaned the yard multiple times. We've cleaned water and food bowls. We've cleaned all of the toys. We've cleaned and disinfected the house numerous times. We also have 2 other, older dogs that we had before the pup. They are fine with no issues. I'm not mad at you, and I appreciate the advice, but this is all things that we have done before, and nothing works.
Add a comment to Bella's experience
Was this experience helpful?
Olly
Goldendoodle
5 Months
0 found helpful
My 5 month old puppy seems to have a never-ending case of giardia. He was on two rounds of metronidazole and a probiotic, a third round with panacur, metronidazole, and a probiotic, and a fourth round trying alinea and the probiotic. We ended the alinea yesterday and his stool had been firm, but this morning he had a ton of very soft stool. Is it possible that his stomach is just off from all of the giardia/medication or is it likely that the giardia is reoccurring? This has become very expensive with all of the vet visits and medication and I'd like to avoid another vet visit if it is normal to just have soft stool post-treatment.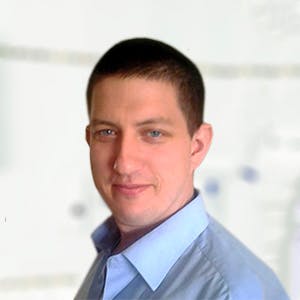 2499
Recommendations
Giardia can be a neverending story sometimes and takes a lot of effort with treatment and cleaning to get rid of it; fenbendazole (Panacur) is considered the treatment of choice and is normally given for seven to ten days and may be combined with metronidazole. Other medical options are not as effective as fenbendazole, but may be considered for use in some cases. You should get Olly tested again and then discuss with your Veterinarian. Regards Dr Callum Turner DVM www.msdvetmanual.com/digestive-system/giardiasis-giardia/overview-of-giardiasis
Add a comment to Olly's experience
Was this experience helpful?
Jefe
Miniature Bull Terrier
10 Months
0 found helpful
Hello;
I went out of state and left my dog at the Vet I've been going to since he was 10 weeks old. Hes now 10 months old.

I left him at the Kennel for 8 days. Saturday to Saturday. He was Neutered on that Monday.

I picked him up Saturday at 2:30pm. We went to the Dog park Sunday Morning at 9 am.

We did nothing unusual out of our routine.

Sunday evening I noticed he was not eating. Later that night he vomited yellow liquid twice and had Diarrhea. Monday afternoon as the problems continued I took him to the Vet. They called me today (Tuesday) morning and told me he had Giardia.

They refuse to take responsibility for the fact that he contracted it at their facility.

I was on the fence of where it came from until I did some research.

According to articles online I found that Giardia takes at least 5 days to become noticeable in Dogs.

Is this true? Can I take this article to my vet and say "Look at this information, I need you to take responsibility for this".?

Thank you;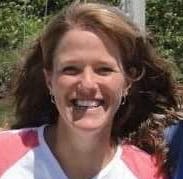 1079
Recommendations
It would be very difficult to determine where Jefe contracted Giardia, as it is a parasite that can remain dormant for weeks, or it can cause problems soon after contracting the parasite. Since the cost of treating Giardia is quite minimal, it may be best to purchase the treatment needed, and get him started on the medication. if you discuss your concerns with your veterinarian, they may be able to help you with the cost of the medications.
Add a comment to Jefe's experience
Was this experience helpful?
Benny
Australian Shepherd/Dachshund mix
7 Weeks
0 found helpful
My puppy has been having soft, but not too watery, stools coupled with gas for the past few days. His appetite is diminished slightly, but there have been no diet changes. He received his first parvovirus / distemper vaccine at 6 weeks old as well as his first round of deworming. There is no blood in the stool and there is no vomiting, but the stool has been abnormal the past few days. Recently, while visiting with a friend, she allowed him and his two brothers to play outside in her backyard even though she was strictly asked not to as they have not finished their vaccinations. Could this be the cause? They had no symptoms before this. I'm just very worried as they are still so little.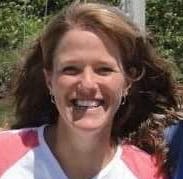 1079
Recommendations
Benny is definitely at risk for Parvo virus, so it is good that you are paying attention! If he is otherwise acting normally, you may be okay to monitor him, as the deworming may have affected him, and he may have eaten something that he wasn't supposed to while he was outside. If he becomes lethargic, starts vomiting, or the soft stool is getting worse or not getting better, he should be seen by a veterinarian to make sure that everything is okay with him. I hope that he does well!
Hi, my puppy was diagnosed with giardia when he was about 2 months or so. He got his treatments, and has been fine since then, his stool is firm, he's eating good, playing. But today his stool came out to be a sort of watery and this was around 9:30pm. Throughout the day his stools were firm except that one time. I don't know if they can get giardia again so can you help? Thanks
Add a comment to Benny's experience
Was this experience helpful?
Gaston
Bernese Mountain Dog
18 Weeks
-1 found helpful
How long after Giardia treatment will my puppy's stomach normalize?

My puppy was diagnosed with Giardia a few weeks ago. We're in his 2nd round of panacur now. Before he was diagnosed he started having diarrhea mutilple times a night only at night. During the day he wouldn't poop until the afternoon and it wouldn't be soft but still formed. Then at night he'd have runny diarrhea ever 2-3 hours. We took him to the vet and he was diagnosed with Giardia. We follow the regimen, wash him, bleach infected areas and so on. Now we are just finishing his second round. During the head day his stool is still soft and sometimes a bit runny, but I believe that is related to the panacur. At night he still has watery accidents 1-2 times. I took him out at 1am and he had a decent poop. Then woke up to runny poo all over the wall by his crate. He used to wake us up each time but now seems to accept pooping in his crate.

My main plan is to set my alarm for 1am and again at 3am to take him out. But my main concern is, should he be better by now? How long does it take for his intestines to repair? Is this normal? Today will be husband first day with no more meds.

I'd like to add that he's on probiotics and also the Hills vet ID food. I'm going to start giving him a bit of pumpkin now and then too. Any insight will be appreciated!! There isn't much info out there about the recovery and after part.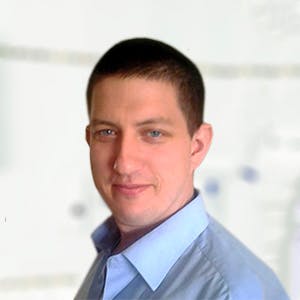 2499
Recommendations
Cases of Giardia may require one, two or more courses of treatment; it is really a case of following the regimen and carrying out the cleaning as you described. Fenbendazole is the treatment of choice for Giardia in dogs and ten days of treatment is normally enough but additional courses may be required. Regards Dr Callum Turner DVM www.msdvetmanual.com/digestive-system/giardiasis-giardia/overview-of-giardiasis
Add a comment to Gaston's experience
Was this experience helpful?
Captain
Labradoodle
11 Weeks
0 found helpful
So my 11 week old puppy has had giardia for a while the vet game him two types of medications and he didn't get rid of them so they are giving him a second round with more mg and more days . My question is that he constantly has to poop like every 30 minutes and it's a little but not his usual amount is that normal ?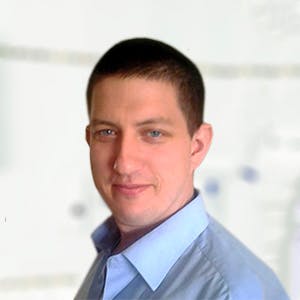 2499
Recommendations
It is not unusual for a puppy to be defecating regularly in cases of Giardia, but it is important that you clean up any faecal matter and disinfect the area to prevent reinfection; also ensure that you clean the anus after defecting since Captain may be getting reinfected from licking himself. Regards Dr Callum Turner DVM
Add a comment to Captain's experience
Was this experience helpful?
Jozi
Mixed
6 Months
1 found helpful
"My six month old puppy was positively diagnosed with giardia, she was prescribed Flagyl by her veterinarian. I'm concerned that the dosage is excessive. She weighs 28lbs and is on 500mg of Flagyl taken 2 times a day for 21 days. Does this sound correct?"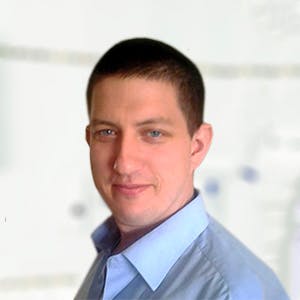 2499
Recommendations
Metronidazole (Flagyl) is used off-label to treat Giardia in dogs; it is usually given at a dose of 25mg/kg twice per day for five to seven days. At 28lb, Jozi would require a dose of 317.5mg twice per day which your Veterinarian would have rounded up to 500mg; doses above 62mg/kg per day can cause neurological symptoms in some dogs (Jozi is receiving 78mg/kg), but discuss with your Veterinarian as Jozi is under their duty of care. Fenbendazole at a dosage of 50mg/kg per day for ten days is another effective treatment. If you have concerns, you should raise them with your Veterinarian. Regards Dr Callum Turner DVM
Add a comment to Jozi's experience
Was this experience helpful?
Louie
Lhasa Apso
3 Years
0 found helpful
Hi,

My dog is 3 years old and we recently adopted him from a shelter. He has been tested positive for Giardia and has been taking Panacur for 3 rounds for 3 days at a time.  He doesnt have diarrhea nor vomitting, has a normal appetite, but occasionally doesn't eat, and his stool is soft and solid.Should I ask my vet to change his medication? Thanks.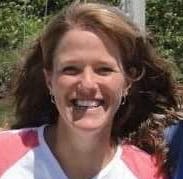 1079
Recommendations
Thank you for your email. It would be a good idea to have his stool sample rechecked for parasites, including Giardia, to make sure that he isn't re-infecting himself. It may be his diet that is causing the alterations in stool consistency, but without making sure that the parasites are gone, it is hard to know. I hope that all goes well for him.
My 12 week old Pomeranian puppy was just diagnosed with it. He has no symptoms but smelly solid stools - we just brought him home last week and I have a 6 year old Pomeranian that has never had it - my vet is treating both for it just in case. I'm very concerned - is it possible to cure?
Add a comment to Louie's experience
Was this experience helpful?
Remy
Goldendoodle
6 Months
0 found helpful
Hello! Our mini goldendoodle was diagnosed with giardia back in December 2017 at 3 months of age. We have been through 5 rounds of Panacur, the last being a 10-day dose in mid-February and our fecal lab results were negative for cysts the past two times we tested, however, the giardia was present. Our vet said there was not much else they could do at this point, as she was not shedding cysts and therefore not contagious to other dogs. She has been void of the previous symptoms (diarrhea, gas, bloating, smelly stools) since January, but I want to be certain there is nothing else we should be doing. I also want to ensure we are not spreading this awful parasite should she go to daycare or play with other dogs. Thank you in advance!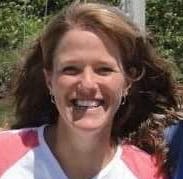 1079
Recommendations
Thank you for your email. Remy may be being re-infected from her environment, and it may help to clean her bedding, her food dishes and anything else in her environment that may be harboring the parasite. Any standing water should be eliminated. Any feces should be picked up immediately.
Add a comment to Remy's experience
Was this experience helpful?
Ellie
Border Collie/Husky
6 Years
0 found helpful
Has Symptoms
loose stools, irregular appetite,
My dog was throwing up yellow bile, and having trouble defecating. The vet did a full panel of blood work and two ex-rays and found nothing. She was diagnosed with gastritis. She was given a shots of something for nausea and an inject able form of pepcid. She was given a prescription for Omeprazole, 20 mg, one tablet for seven days and a probiotic powder. A bland diet was recommended.As she was still off, I took a stool into the vet for a fecal test. They discovered mild giardia and told me it was normal in dogs in Colorado. I don't agree with this "normal." Twice since the initial diagnosis, she has pooped in the house, on her bed. She has never gone in the house before. It has some solid pieces in it, along with a lot of liquid. Should dogs be treated for mild giardia?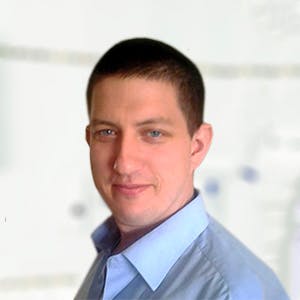 2499
Recommendations
Giardia is one of those parasites which a dog may have and the dog may be asymptomatic and may only be diagnosed when looking for something else; I would treat for Giardia but it is a common enough parasite, but I would treat it to see if there was a resolution in symptoms. Fenbendazole is the treatment of choice for Giardia in dogs but you should discuss with your Veterinarian; I think your Veterinarian is thinking that the cause of the diarrhoea isn't due to the Giardia but due to another cause. Regards Dr Callum Turner DVM
Add a comment to Ellie's experience
Was this experience helpful?
Navi
Pug
4 Months
1 found helpful
Has Symptoms
Vomiting diarrhea burping
Our 4 month old pug was tested positive for giardia in a stool sample on 1/23/18.our vet said he had no eggs or cyst which was good he had several treatments at the breeder and the pet store. She told us to watch his stools and if he developed diarrhea to call. We were also transitioning his food cause he stopped eating. She felt that was just a puppy thing. This past week he started with loose stools and on Sunday he started to be very lathargic and had diarrhea. I called them Monday and was told they wanted to treat the with pancur c. Monday when my husband got home from work he noticed he had vomited. Not just one time but a total of 10 spots of vomit. I got home and he vomited an additional 4 times. That time a bile looking substitute (yellow). I took him to our vets right away. They gave him fluids sq along with abuse meds and acid reducer. Sent him home and the told me to start ground beef s d rice in the am along with the sprinkle of the Med. He vomited 1 time that we saw yesterday but he hardly ate. He been dry heaving and moving his head straight up like tensing it. He also I burping with a horrible smell. Our vets office said they were to busy to see him last night. We have watched him all night and so far he's kept down his dinner and the fluids he drank yesterday. Still not a lot of fluids maybe 1/2 cup of water is all he drank in total yesterday. He is voidingbut hasn't had a bm since Monday evening.

Idk what more to do and I also don't know how to get this Med into himif he's not eating. Can anyone help or steer me in a good direction. Thanks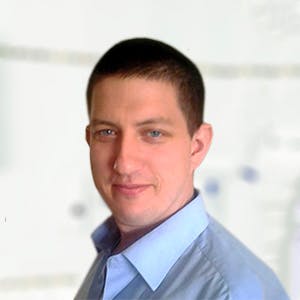 2499
Recommendations
Fenbendazole (Panacur) is the treatment of choice for Giardia in dogs; however you should also ensure that all faeces is cleaned up immediately and hard surfaces disinfected to prevent reinfection. At this point, fluids are more important than solids; as for medication, you may just need to manhandle Navi to get the medication down although it is best if taken with a little food. If you're still having trouble, you may need to admit him as an inpatient. Regards Dr Callum Turner DVM
I would certainly hope Navi's vet has ruled out enteric viruses.
Add a comment to Navi's experience
Was this experience helpful?
Hero
Mini Australian ShepherD
4 Years
0 found helpful
My dogs has been having abdominal problems since 1/26/18. At first he just had a loose bowl movement that morning (the 26th) so i started him on a bland diet (white rice with boiled chicken, peas and carrots)and pumpkin then when i tried to reintroduce his kibbles 4 days later he had vomiting and intense diarrhea. So i threw out his kibbles and just tried the bland diet and pumpkin he wouldn't eat them anymore. I made him just boiled chicken and he will eat that, his milk-bones, he was eatting plain cheerios but now sometimes he will and wont. I can get him to eat rice sometimes but only very little. He wont try to eat his new bag of kibbles. Since 1/31/18 he hasnt had a solid bowl movement its all been diarrhea he only vomitted a few times on 1/30/18 after i reintroduced his kibbles. Now since 2/2/18 he passes water every 2 hours pretty much like clockwork. Hes drinking plenty of water, and wants to eat but is being very selective which is something hes never done. he seems to only want to eat milkbones or chicken. He doesnt really want to play but if i entice him enough he will, and when outside he will run around. Still not his normal. I'm not sure how serious the situation is i'm thinking this may be what he has. I just don't want to go to the vet spend a few thousand just to find out its nothing… and hes fine the next few days.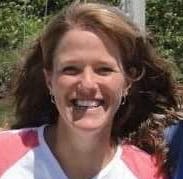 1079
Recommendations
Thank you for your email. Without examining Hero, I can't diagnose anything or recommend treatment. With the signs that you are describing, however, he really should be seen by a veterinarian to determine the cause of what is going on with him. A visit to the veterinarian will not necessarily cost thousands of dollars. Your veterinarian will be able to examine him, get a thorough history, and recommend any tests or treatments that they feel are necessary. You will be able to get a cost estimate, as well as an explanation for any recommended therapies. If he does have Giardia, that is an inexpensive fecal test with an inexpensive therapy, but there may be more going on with him. I hope that he does well.
Please provide a follow-up. Hope your pup is okay.
Thanks for getting back to me, Yeah i'm taking him to the vet right now his whole backside is red and seems inflamed, i'm not sure if its from going every 2 hours or me cleaning him with baby shampoo as often. I also need his farts to end or i think i will die. I'm just perplexed how he hasnt had a somewhat solid bowl movement but hes still eatting, and what is coming out doesnt have any noticeable food particles its just liquid.
Add a comment to Hero's experience
Was this experience helpful?
Grayson
terrier
4 Years
0 found helpful
My 10 lb mixed dog had diarrhea and I took a sample to the vet. It turned out to be whipworms...I am treating him with fenbendazole 1 packet 1 x day for 3 days. I have him on a bland diet for about 1 week (chicken breast and rice) and last 2 days no bowel movement since I started fenbendazole. Should I be concerned...also we walk in neighborhood I do pick up after my dog but maybe some other feces is out there that he picked this up from or I did get him from a shelter in Oct/Nov so he might have picked it up there. I will retreat him with fenbendazole in 3 weeks...but am concerned that he might pick it up again on our walks. (He won't use my yard to have a bowel movement and I have two other dogs so I am trying to keep him separated from them at this point--their bowel movement seem fine btw)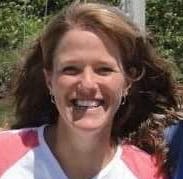 1079
Recommendations
Thank you for your email Grayson most likely had the whipworm infection when you got him from the shelter, and Fenbendazole is an effective treatment for them. If he had diarrhea prior to starting treatment, it can take a few days for stool to build back up in his intestines. If he is eating well and not straining to defecate, you should be fine to monitor him for stool production. If heis straining to defecate or isn't eating, he should be examined by your veterinarian. I hope that he does well!
Whipworm prevention with Interceptor may help.
Add a comment to Grayson's experience
Was this experience helpful?
PJ
Boston Terrier
10 Years
1 found helpful
Has Symptoms
loose sometimes thick stools
My 10 year Boston Frenchie mix started having these symptoms Friday, vomiting twice and then diarrhea that was explosive for a few days and sometimes with blood or thicker. She's doing a little better and eating some today but still has loose stools. went to the vet monday and no fever or other issues. got the fecal test for giardia and it came negative the next day. and read that can happen. but she has all the signs. went back to the vet today for a follow-up and got the medications and a plan from the vet. to start with the metro pills for 1 day and half and if no other negative effects and she's eating and drinking, then introduce the panacur so we know if she has a reaction which one it is. she's on a raw frozen diet and give her a mushroom supplement for immunity, she usually bounces back pretty quick that's how I knew something was wrong. I'm adding a probiotic blend to help her gut flora as well. Do you have any other advice to get rid of this asap? I have a lot of laundry and cleaning to do as well. This has been horrible!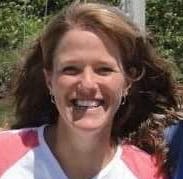 1079
Recommendations
Thank you for your email. It seems that your veterinarian is covering all of the bases. The Metronidazole should help with intestinal bacteria that may have been caused by the raw diet, and the Panacur treats a number of parasites. Probiotics tend to help quite a bit. If the diarrhea isn't resolving, it would be best to follow up with your veterinarian, as the plan seems valid. I hope that things resolve quickly.
Ok thanks. Just wanted a second opinion and seems to be helping. She's more back to her normal crazy self today and more solid stools mixed with a little bloody loose ones. But she's eating and drinking some water. I also added a little diatomaceous earth to the mix, forgot about that and have food-grade for other problems we have faced. That stuff really does wonders. THANK YOU!
Add a comment to PJ's experience
Was this experience helpful?
Ozzie
French Bulldog
6 Months
0 found helpful
Hi My Husband and I are at our wits end. For the last 4 months we have been trying to cure our pup of Giardia. We constantly has loose stools and bloody diarrhea. We have to keep him away from our other dog and our 1yr old due to the fear of them catching it. He has been treated by the Vet 3x. We gave him the metronidazole and pancur. I then tried kochi free which is an all natural remedy. Nothing has worked. We honestly don't know what to do anymore.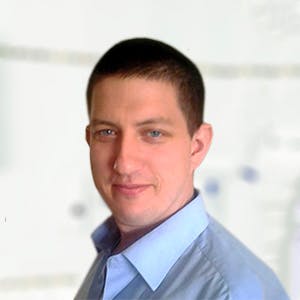 2499
Recommendations
Fenbendazole (Panacur) is the treatment of choice for Giardia and should be given at 50mg/kg/day for ten days; during this time it is also important to pick up all faeces immediately after defecation, clean his rear end and clean the floor thorough each time. Sometimes multiple treatments may be required, but I cannot think of another way forward. Regards Dr Callum Turner DVM
Oh man, it's 4:30 a, sunday and my dog has been having diarrhea since late Friday night. I'm in west seattle as well! I guess it's a good chance of giardia then.. other than frantically needing to go outside, she hasn't shown any sign of discomfort or lethargy. She also still has her appetite and has been drinking...
I also read crushed pumpkin seeds are good at battling parasites as a natural way to help this along. Also herbs like licorice and slippery elm could help ease the stomach.
I'm battling this too and it just started Friday. We're in West Seattle and guess there's been an outbreak. I read coconut oil works but my dog is allergic. I'm trying the antibiotic and hope that helps the diarrhea and then will start the panacur. and she's on a raw diet too. this has never happened and it's pretty horrible.
Add a comment to Ozzie's experience
Was this experience helpful?
Max
Boston Terrier
3 Years
0 found helpful
My dog max has been on metronidazole 2 times now and every time he stops taking them he starts to get very lethargic, his eyes get cloudy and he won't open them, he shakes alot and has pains when you touch his abdomen. He's been having diarrhea nonstop even while taking the antibiotics. He hasn't been diagnosed with Giardia but to me he shows alot of symptoms. He hasn't been eating his regular dog food so today I started giving him the rice and chicken and he's been eating that just fine. So I'm not sure what to do. Please help!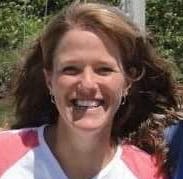 1079
Recommendations
Thank you for your email. If he is having these signs of diarrhea, a painful abdomen, and decreased appetite, he should see his veterinarian for a recheck - they can test for Giardia if that is a suspicion, or treat him once they examine him and figure out what might be wrong with him. He may have a food intolerance, or parasites. I hope that he feels better soon.
Add a comment to Max's experience
Was this experience helpful?
Bruce
Rottweiler
2 Years
0 found helpful
I have a 2 year old rotti who has had giardia a few times as a puppy (we go to the dog park a lot). His stool is mostly normal but every once in a while it will be green and slimey with a trace of blood, which I know is a sign of giardia. But it only happens every so often so I haven't taken him in. It's been a few months of this and now for the past few weeks he's been vomiting at least twice a week but only in the middle of the night. Could that be a sign of giardia or something completely different?

Read more at: https://wagwalking.com/condition/giardia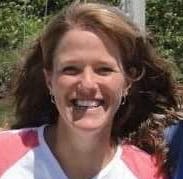 1079
Recommendations
Thank you for your question. Vomiting can absolutely be related to Giardia. You should ask your veterinarian how to clear this infection in your dog, as Giardia is a zoonotic disease, and can be passed to people. I hope that everything goes okay with Bruce.
Add a comment to Bruce's experience
Was this experience helpful?
Gatsby
Siberian Husky or Alaskan Husky
7 months
0 found helpful
My dog has been diagnosed with Giardia. He is on his second round of Metronidazole and takes a probiotic. His poop was getting normal, and then went back to mushy (sometimes dark,dark brown-one time after not pooping for 28 hours black). He still eats and drinks. However, he licks his lips often (I am not sure if that is nausea?). I just read on here that someones vet said they had a 50/50 chance...is that common with Giardia? I attempted to do the chicken and rice....but I think it upset his stomach worse.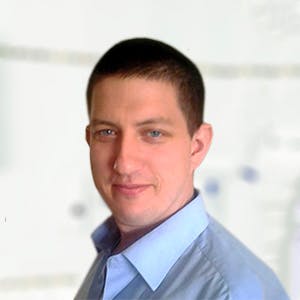 2499
Recommendations
It is unusual for chicken and rice to upset the stomach directly, it was probably the sudden change in diet rather than the chicken and rice itself; giardia can be tricky to treat and may require more aggressive therapy by using fenbendazole and metronidazole together to be more effective. Speak with your Veterinarian about adding fenbendazole to the mix. Regards Dr Callum Turner DVM
Add a comment to Gatsby's experience
Was this experience helpful?
Sandy
Golden Retriever
6
2 found helpful
I have a 6 yrs old female Golden Retriever- She has been passing bloody stools now consistently now for at least 4 weeks. When she was a puppy she had Giardia and ever since would continue to display symptoms from time to time. I always kept metronidazole handy and it always seemed to work. It always seems to flare up after a trip to the dog park. This time I feel like it has grown substantially in her system. I brought the vet a sample of her feces and I was told that there were no traces of parasites. She prescribed Metronidazole and Posatex® Otic Suspension as a first course of treatment. I noticed that you have recommended a shampoo as well. It has been a week and no changes in the blood in the stool. Of course I am concerned. She feels a bit clamy and the smell from her skin hasn't improved yet which indicates the medication isn't working. Would love to know what your thoughts are. Thank you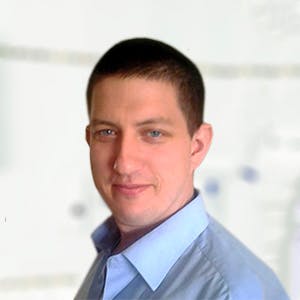 2499
Recommendations
It is worth noting that giardia may be passed intermittently in the stool and faecal flotation tests may need to be repeated to get a confirmatory result; but with the history of giardia there is a high likelihood that it is the cause. Treatment of giardia is metronidazole or fenbendazole for around ten days but longer courses of treatment may be necessary; I would try switching over to fenbendazole for treatment to see if there is any success with that. Regards Dr Callum Turner DVM
www.cdc.gov/parasites/giardia/prevention-control-pets.html
www.merckvetmanual.com/digestive-system/giardiasis-giardia/overview-of-giardiasis
Add a comment to Sandy's experience
Was this experience helpful?
Olly
German hepherd
1 years old
0 found helpful
I have a 1 year old German Shepherd (boy,recently adopted from a shelter) who was tested positive for Giardia. He was put on 7 days' fenbendazole AND flagyl per our Vet. Now 4 days into the treatment, his fecal is getting more and more watery and yellowish – it was soft before but not watery. Is this normal?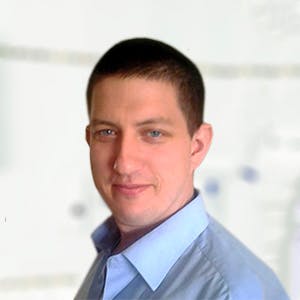 2499
Recommendations
Fenbendazole is the treatment of choice for giardia in dogs, metronidazole (Flagyl) is also commonly used in the treatment of giardia as well; both fenbendazole and metronidazole may be used together for five to fourteen days. During treatment the faeces consistency may change, it is important to ensure that you are keeping Olly hydrated and that you are cleaning his back end as well as cleaning up his faeces immediately to prevent contaminating the environment. Regards Dr Callum Turner DVM
What do you recommend to clean a dog with that has Giardia?
Thanks
I have a 2 year old rotti who has had giardia a few times as a puppy (we go to the dog park a lot). His stool is mostly normal but every once in a while it will be green and slimey with a trace of blood, which I know is a sign of giardia. But it only happens every so often so I haven't taken him in. It's been a few months of this and now for the past few weeks he's been vomiting at least twice a week but only in the middle of the night. Could that be a sign of giardia or something completely different?
Add a comment to Olly's experience
Was this experience helpful?
CC
Miniature Pinscher
20 weeks
0 found helpful
My 20 week old min pin was just diagnosed with Giardia and Roundworm. The vet has her on the prescriptions you mentioned in your other posts but my concern is the diarrhea. She didn't have any when she was diagnosed but now a full week into her antibiotics she has bright yellow liquid stool. I asked my vet and he said its not uncommon and can be a sign that the parasites are passing. Do you agree with this??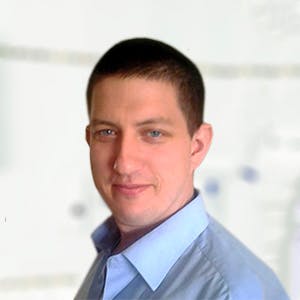 2499
Recommendations
Dogs can be asymptomatic for giardia, treatment can cause some gastrointestinal upset in some cases; it is important to ensure that CC is receiving an adequate amount of water and is hydrated with the diarrhoea. Keep a close eye on CC, but you should start to see improvements in the stool soon. Regards Dr Callum Turner DVM
Add a comment to CC's experience
Was this experience helpful?
Eve
German Shepherd
10 months
0 found helpful
Our 10 month old shepherd/husky mix has been battling giardia now for almost 4 months. In the beginning we thought it was only a bacterial infection in her stool and the vet prescribed an antibiotic and another medication. The soft stool seemed to get better and then worsened. We finally discovered that it was giardia and have now (over a 2 month period) given her 2 rounds of panacur and metronidazole, last round finished 3 days ago. Her stool has significantly worsened and us almost pure liquid at this point. We also pick up her stool diligently in the yard and don't let her off the leash anymore just to be safe (she likes to chew stuff). We also have her on probiotics daily mixed into her simply nourish puppy food. We plan to switch her to blue buffalo basics, continue the probiotics but are at a loss for what to do with this giardia. Should we be giving her a different prescription since the metronidazole isn't working?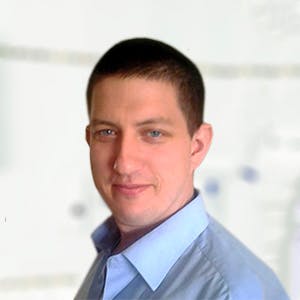 2499
Recommendations
Giardia can be difficult to treat and there is no approved treatment for it in the USA for it; treatment of choice is fenbendazole (Panacur - which you are using already) at a dose of 25mg/lb once per day for ten consecutive days with retesting performed two weeks after the the end of the course of treatment. Another course of treatment which has been indicated in reducing giardia is Drontal Plus; but I have little data surrounding its use. Regards Dr Callum Turner DVM
Hello my dog has had the diarrhea but not the other symptoms he's also has had the same parasite as your dog he's been on all the medication that your dog has been on I have been going through different dog food and still the diarrhea he's a 5 month old Boxer but I also discovered if I feed him boiled chicken and rice and sweet potatoes he does not have the runny stool she's full of energy he plays don't have a problem in healthy eating but when I gradually add his dog food back in the diarrhea is back the doctor has given me Nutro dog food the Blue Buffalo definitely set him off so if you try just boiling some chicken and plain rice no season and just supplying sweet potato with the skin in my house I have to get my dog be tested in 2 weeks but I will continue to feed him the chicken and rice and sweet potatoes to keep from having the runny stools
Add a comment to Eve's experience
Was this experience helpful?
Ruby
Basset hound/lab mix
3 Years
0 found helpful
I recently rescued a dog who has been incredible lethargic and has had very soft stools. We had a stool sample done and she was positive for giardia. Is it possible for a dog to pass giardia to a cat? We have kept our cat in a separate room for the most part since we got the dog just to make sure they are comfortable with each other. The dog ran into the room where the cat stays and ate some of his food and drank some of his water, could she transmit the parasite this way?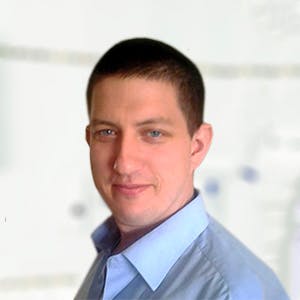 2499
Recommendations
Transmission of giardia is by faecal-oral route so coming into contact with faeces or a surface contaminated by faces; good hygiene is important during treatment as reinfection and transmission to other pets is possible. If you are concerned, have your cat's faeces checked by your Veterinarian but adequate segregation should be enough (even with the one event). Regards Dr Callum Turner DVM
www.cdc.gov/parasites/giardia/prevention-control-pets.html
Hello there
what are the cause for a dog to get giardia?
So me and my dashhound puppy have been treated for Gardia and we still have it and had it since July now what
Add a comment to Ruby's experience
Was this experience helpful?
Rocky
Labradoodle
12 Weeks
0 found helpful
We have a 12 week puppy and he have been diagnosed with giardia, he has shown no signs , he is full have energy, eats and drinks plenty and his stools are normal, we give him pumpkin everyday and just wonder is this medication is necessary?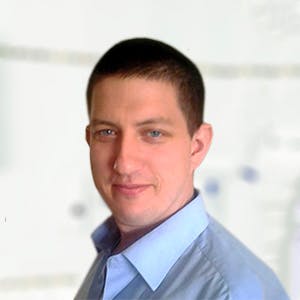 2499
Recommendations
The majority of cases of giardia are asymptomatic and are diagnosed during a faecal floatation test; whether or not to treat is a topic for debate where many Veterinarians will recommend treating for giardia in asymptomatic animals to be on the safe side and other Veterinarians recommend not treating unless symptoms present. Treatment is fenbendazole or metronidazole for ten days with another faecal test to be done two weeks after the end of treatment. Regards Dr Callum Turner DVM
Add a comment to Rocky's experience
Was this experience helpful?
Rilie Jane
Dalmatian
15 Weeks
0 found helpful
Medication Used
Safeguard over the counter
I have a 15 week old, pure bred, female, Dalmatian. I had a feces test ran on her, and it came back that she has Giardia. I was informed to give her safeguard to help her pass it, however she was wormed when we got her, and again when she received her shots at 12 weeks. She still presents with diarreha and vomiting at times. Her stool is runny at times, and I have seen mucus in it a few times as well. Are there any other ways to help her get rid of this? Does this still sound like giardia?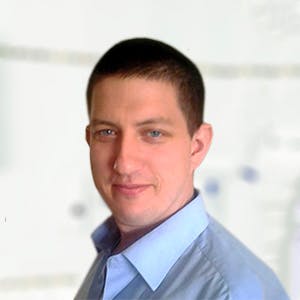 2499
Recommendations
Safeguard (fenbendazole) is the treatment of choice for giardia (there is no licensed product in the USA for giardia); normally fenbendazole is given over three days (at 50mg/kg or 22.7mg/lb) during deworming, however for giardia treatment should be given over five to ten days. A week after the completion of treatment, another faecal test should be taken; WARNING: if faeces are not picked up immediately and the area isn't disinfected reinfection is possible. Regards Dr Callum Turner DVM
Add a comment to Rilie Jane's experience
Was this experience helpful?
Zoey
German shepherd mix
7 Weeks
1 found helpful
My 7week German Shepherd pup tested positive for giardiasis. She has been on metronidazole for 5 days. Was doing great. Her poop looked like a yellowish brown soft serve ice cream, but now she won't eat and has diarrhea again. Is this normal?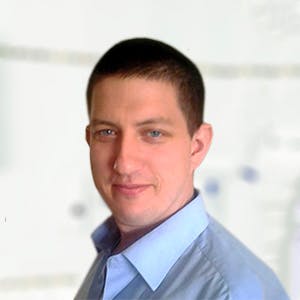 2499
Recommendations
Many dogs infected with giardia are asymptomatic with immunocompromised dogs (puppies or geriatric dogs) showing symptoms. Treatment with metronidazole should last around seven to ten days; treatment can be difficult and reinfection from the environment is common if cleaning procedures haven't been carried out (environmental disinfection with chlorine bleach at 1:32 or 1:16 dilutions, or one to two cups in a gallon of water (60-120 ml/L), it is important to pick up all faeces and clean all surfaces, bedding etc… I would continue the cause until the end unless you see a further worsening of symptoms; supportive care ensuring hydration is also important. Regards Dr Callum Turner DVM
Add a comment to Zoey's experience
Was this experience helpful?
Frankie
Beagle mix
8 Months
0 found helpful
How long after a puppy is diagnosed with Giardia, and is symptom free (no diarrhea, completely happy and playing and fine) can they be with other dogs? She was on the diarrhea antibiotic, a probiotic, and the powder to put on her food.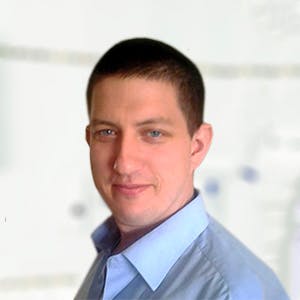 2499
Recommendations
Two weeks after completion of treatment, it is always best practice to have a fresh faecal sample examined by your Veterinarian before you reintroduce an affected dog into a group, the test takes just a few minutes (less than thirty for the slowest person) and can give you peace of mind as well as being on the cautious side. Regards Dr Callum Turner DVM
Add a comment to Frankie's experience
Was this experience helpful?
Bosco and rocky
French Bulldog
2 Years
0 found helpful
I have a French bulldog and a little shorkie, the both showed signs of vomit and diarrhea. We saw a round worm in the frenchie's vomit and the vet prescribed them both drontal and metronidazole. During and after the five days diarrhea continued and soon after they are both vomiting and having diarrhea again. I also found blood in the shorkie's vomit.
Could it be giardia?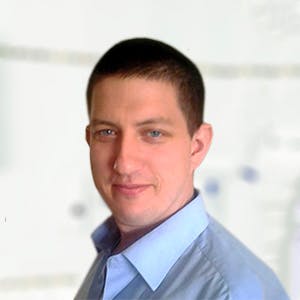 2499
Recommendations
Blood in the vomit may be caused by a few different causes including stomach ulcers, foreign bodies, some parasites, tumours, upper respiratory tract disorders etc… Giardia normally causes vomiting (no blood) and diarrhoea (with or without blood). It would be best to have both Bosco and Rocky's faeces checked for parasites just to make sure that they are clear and to have another round of treatment. Your Veterinarian may want to examine your Shorkie to be on the safe side. Regards Dr Callum Turner DVM
Add a comment to Bosco and rocky 's experience
Was this experience helpful?
Charlie
Pug/Dachshund
9yrs
0 found helpful
Our dog is a mix of Pug and Dachshund, he is 9 years old. Recently he developed diarrhea that after three days we took him to the Veterinarian. After blood and fecal tests he was diagnosed with Giardia. He was given meds
and antibiotic along with bland food. He seemed to have recovered yet became very, very lethargic and wants to sleep night and day except hen he gets very, very long drinks of water. We just took him back to vet and they are running more extensive tests. The first bill was $250 and now another $453. Does this sound like regular procedures? Thy never rechecked for Giardia to see that it was gone, could it have returned or maybe never was eradicated?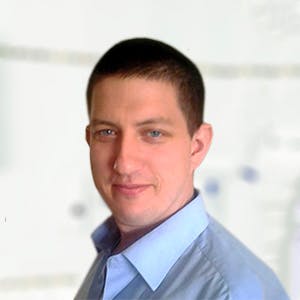 2499
Recommendations
Dogs normally respond well to treatment for Giardia; whilst there is no approved treatment, fenbendazole is commonly used. Your Veterinarian may not be retesting for Giardia as some dogs may have Giardia and be asymptomatic, so there is a possibility that the Giardia isn't causing the symptoms and your Veterinarian is looking for another possible cause which may be many possible causes. Regards Dr Callum Turner DVM
I just got a new puppy he is 8 weeks old. He tested positive for giardia and was given safeguard for 5 days (3 days with breeder and last 2 days with me - today was day 5). His energy seems good, he drinks a lot, eats fine, and overall has been adapting well to his new home. He has been having lots of diarrhea - there is blood in his feces (the stool itself is light brown but definitely streaks of bright red blood throughout). When can I anticipate this should resolve? And at what point should we go see the vet? Thank you!
Me and my dog have had this since July but just diagnosed 4weeks ago well here we are and still have this nightmare it took my stool to diagnose us what shall I do
Add a comment to Charlie's experience
Was this experience helpful?
Charlie
Cockapoo
1 Year
0 found helpful
My 1 year old cockapoo was diagnosed with giardia on Tuesday and has been taking the medication for 4 days. Today (Saturday), he started throwing up and hasn't stopped for 6 hours. He won't eat or drink water and is very low energy. Are these side effects of the medication or does he need emergency vet care? My vet isn't open until Monday. I am very worried.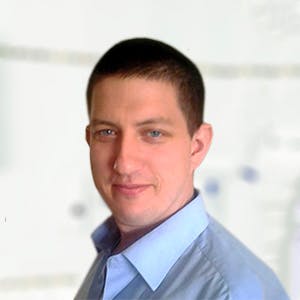 2499
Recommendations
Vomiting is both a symptom of giardia and a side effect of fenbendazole (I am assuming Charlie is taking fenbendazole), I cannot say which; but if Charlie is vomiting and cannot keep fluids down he may require fluid therapy to keep hydrated. If the vomiting continues, visit your Veterinarian or Emergency Veterinarian to ensure the treatment isn't causing these symptoms. Regards Dr Callum Turner DVM
Add a comment to Charlie's experience
Was this experience helpful?
Odin
Rottweiler
8 Weeks
0 found helpful
Took my 8 week old Rottweiler to the vet today and he is now hospitalized, they said he has a severe case of giardia and was passing pure black and bloody diariah and vommits 5-6 times a day he drinks normal but will not eat . he hasn ate for two days. I am worried what would be the prognosis in such a young pup Is he going to make it the vet said it was a 50/50 shot but I was hoping for a much better outcome.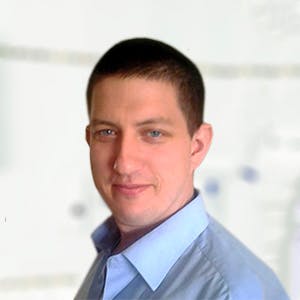 2499
Recommendations
Many dogs have giardia and do not display symptoms; others display symptoms which may lead to death in severe cases. Normally, dogs recover well from giardia; but there are many complications and your Veterinarian would be in a better position to give you a prognosis than I am, I can only talk statistics (which are usually favourable for giardia). Regards Dr Callum Turner DVM
How many cc's should a 92 lb dog get
At what point does Giardia become serious? My dog, 7 month old husky, has it. We are on the second round of treatment, but his stool isn't getting better. However, he isn't vomiting and is eating/drinking. Sometimes his stool is dark, dark brown.
Add a comment to Odin's experience
Was this experience helpful?
Cooper
Cockapoo
15 wks.
0 found helpful
Has Symptoms
soft/ yellowish bowel movements
My 15 wks. old cockapoo puppy has giardia and has had two rounds of metronidazole benzoate & fenbendazole for 10 & 14 days respectively but still shows 4+ positive for giardia in recent stool sample. Vet does not want to prescribe more antibiotics and suggested Fortiflora probiotic and pumpkin for fibre with the hope as he gets older his immune system may clear the giardia. Would you have any other suggestions for this stubborn case?

Thank you,

Ronald Williamson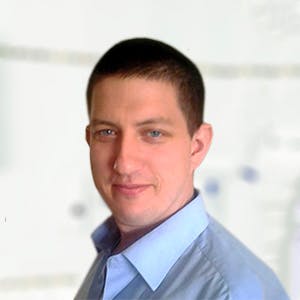 2499
Recommendations
There is no approved treatment for Giardia in the USA; but usually fenbendazole for ten days is usually sufficient, or a combination of fenbendazole and metronidazole over a period of five days. It seems like your Veterinarian has tried both approaches; there are other treatment options but they wouldn't be suitable in a 15 week old puppy. Another option would only reduce the level of shedding of cysts but wouldn't eliminate the infection. It may, unfortunately, be a case of wait and see whilst ensuring Cooper remains hydrated. Regards Dr Callum Turner DVM
Add a comment to Cooper's experience
Was this experience helpful?
pepper
lab pointer cross
3 Years
0 found helpful
my dog eats mud at the park and jumps in the muddy ponds ,she has vomited a couple of times and doesn't want to eat anything ,vet has said she seems to be fit and healthy looking ,just wont eat this has gone on for about a week ,could it be giardia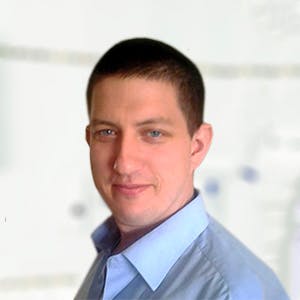 2499
Recommendations
Dogs which eat anything and everything are at risk of parasites and infections. Giardia is particularly prevalent in areas where there are lakes, streams or rivers. Treatment of Giardia and similar infections may be treated easily with fenbendazole; they can be identified easily on microscopic examination of faeces. Regards Dr Callum Turner DVM
Add a comment to pepper's experience
Was this experience helpful?
Peaches weighs 7 pounds
Pomeranian
11years
0 found helpful
My 11yr oldPom has not had a stool for 13 days. Took her to a vet and they gave her antibiotics and a stool softener. Neither has worked. She is very activeand will urinate but not poop. She finally ate grass this morning so I'm hoping this will help. Her appetite is normal. Any suggestions? I have given her pumpkin.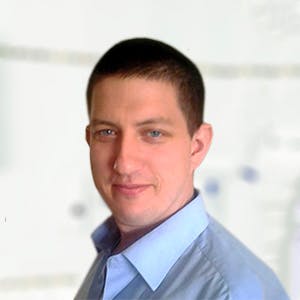 2499
Recommendations
I would recommend first taking an x-ray to see what is happening inside Peaches abdomen and after (if safe to do so) give her an enema to remove any faeces and clear her out. Fourteen days is a long time to go without defecating and trying to understand why would be important. Obstructions, tumours and neurological issues may all cause a dog not to defecate but they would normally lose their appetite. Regards Dr Callum Turner DVM
Add a comment to Peaches weighs 7 pounds's experience
Was this experience helpful?
Jeffery
Chihuahua
4 Months
0 found helpful
Has Symptoms
None. Diagnosed during regular check
My puppy has Giardia and I am going to pick up his medication from the vet later today. I have cleaned up his poop right away after he goes...I have 2 other dogs who are doing fine and have no symptoms. What is the risk of them getting it?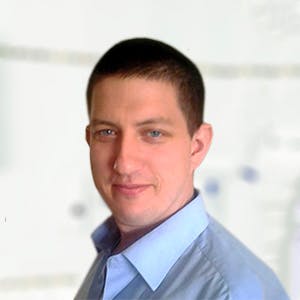 2499
Recommendations
There is a high likelihood of dogs kept together passing Giardia between them. When this occurs, I would recommend treating all dogs just to be cautious as well as taking a faecal sample from each dog two weeks after the completion of treatment as well as immediately cleaning up faeces after defecation. Dogs may be asymptomatic or show vague symptoms which are usually put down to other causes like a bacterial infection or dietary problems. Regards Dr Callum Turner DVM
How quickly would Giradia signs show up if a dog is exposed to another dog with Giardia? Hours? Days?
We have a puppy that has tested postive twice for giardia. She just started her second round of meds. We got our 5 yr old boxer tested and she came out negative for giardia but the vet wants to put her on meds for giardia because of the puppy. Is this necessary?
Add a comment to Jeffery's experience
Was this experience helpful?