9 Popular Pet Insurance Myths, Debunked
9 Popular Pet Insurance Myths, Debunked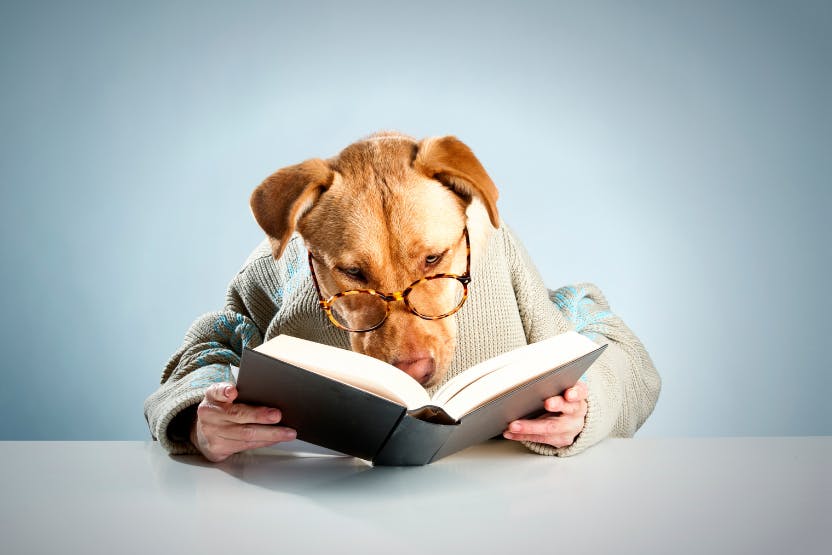 By Tim Falk
Published: 09/12/2017, edited: 09/12/2022
More articles by Tim Falk
Save on pet insurance for your pet
You don't have to choose between your pet and your wallet when it comes to expensive vet visits. Prepare ahead of time for unexpected vet bills by finding the pawfect pet insurance.
Overview
Raising a dog or cat isn't cheap. Along with food, grooming, treats, and toys, perhaps the biggest expense you'll need to cover is your pet's health care.
One way to budget for your pet's veterinary expenses is to take out a pet insurance plan. Designed to cover 70% or more of vet bills when your fur-baby suffers an illness or injury, pet insurance provides a helping paw when unexpected mishaps occur.
But if you're contemplating buying pet insurance for your dog or cat, you've probably heard several criticisms of pet insurance — it's too expensive, it doesn't cover enough, and it's only for old or sick dogs. 
Let's take a look at why these pet insurance myths simply aren't true, and why you should consider taking out a plan for your pet.
Myth: Pet insurance is too expensive/a waste of money
These pet insurance excuses are 2 variations on the same theme, and you've probably heard them both plenty of times.
Let's address the "too expensive" claim first. Quite simply, unexpected vet bills can be very expensive, with some issues like intervertebral disc disease and gastrointestinal obstructions costing thousands of dollars to treat. Imagine being faced with the heartbreaking situation of not being able to afford the treatment your fur-baby needs.
And let's face it, when your pet is sick or in pain, all that really matters is getting them the best possible care — so pet insurance is worth every cent. And if you compare a range of pet insurance plans, you can be sure of finding a policy that offers the best value for money. 
As for pet insurance being a "waste of money", well, like any other type of insurance, pet coverage is something you hope deep down you'll never actually have to use. And while there may be some years where you barely make a claim on your policy, if you do have to rely on it, pet insurance can literally be a lifesaver.
Learn more: Best Pet Insurance Plans for Dogs
Myth: Healthy pets don't need insurance
When your pet is young, in good health, and full of life, pet insurance might be the last thing on your mind. But the truth is that pet insurance isn't just for old pets, nor is it just for sick pets.
And if your plan is to wait until your pet gets older or starts developing health problems to take out coverage, this can lead to big problems. Your first problem is that many insurers won't insure dogs over a specific age. But secondly, your premiums when you join with an older dog may be significantly higher.
The other issue with this approach is that a huge number of dogs come down with serious illnesses and diseases before they get old, and accidents can happen at any time. This could leave you with a sudden vet bill of over $5,000 and a real challenge to get the money needed together in time to ensure your dog gets that life-saving treatment.
Myth: Pet insurance doesn't cover enough
This is a common pet insurance myth that is well overdue for a debunking. It also exists simply due to the fact that some people don't properly research and understand what pet insurance covers before taking out a plan.
Quite simply, pet insurance covers a LOT of essential vet care expenses. While benefits obviously differ between plans, you can commonly expect coverage for things like:
Vet exam fees
X-rays, MRIs, ultrasounds, and CT scans
Blood tests
Emergencies and hospitalization
Surgery
That's before you think about adding wellness coverage for routine things like check-ups and vaccinations, and before mentioning that some policies cover things like alternative therapies and even prescription pet food too.
So the next time you hear someone trotting out the myth that "pet insurance doesn't cover anything," tell them to get back to you once they've actually read a policy.
Related: Pet Insurance vs. Wellness Plans: What's the Difference?

Myth: Pet insurance covers all vet care expenses
On the flipside, don't make the mistake of assuming that pet insurance will cover all of your pet care expenses. Just like any other type of insurance, pet insurance plans come with a range of exclusions — make sure you know what's not covered before taking out a policy. 
For example, your pet's plan probably won't cover things like pre-existing conditions, grooming costs, and elective procedures. Unless you include wellness care with your plan, it also won't cover routine costs like vet visits, vaccinations, and parasite control.
But this is all spelled out in your policy, so read the fine print closely.
Myth: Pet insurance is just for dogs
No, it isn't. Dogs may be the most popular companion animal, but they're far from the only pets eligible for insurance coverage.
Most pet insurers also offer cover for cats, while others provide plans for horses, birds, and other exotic pets. So instead of just insuring Fido, you can find coverage for pets of all shapes and sizes.
Myth: I won't be able to use my regular vet
You love your pet's veterinarian, and you want them to be in charge of your fur-baby's care for the rest of Fluffy's life. The good news is that even though you've taken out pet insurance coverage, you can still use your normal vet. 
Despite what the naysayers would have you believe, you usually don't have to use specific vets nominated by your insurance provider. In fact, you can typically get your pet treated by any veterinarian licensed in the USA, so your fur-baby can carry on seeing the same vet they've known since they were a tiny pup or kitten.
Myth: It's impossible to get claims approved
This is another myth that exists because people don't understand what their policy does and doesn't cover. So when they try to claim for an expense that simply isn't covered by their plan, they accuse insurers of doing anything possible to avoid paying out claims — which just isn't how it works in the real world.
It's quick and easy to submit claims online, while providing all the requested documentation upfront will speed up claim processing. And if you want your claim to be paid as quickly as possible — who doesn't? — it's also a good idea to look for an insurer that promises fast reimbursements.
Related: 5 Real Stories that Prove Pet Insurance is Worth It

Myth: The cheapest pet insurance plan is the best
Everyone loves saving a buck. But when you're shopping for pet insurance, it's worth remembering the old cliche that you get what you pay for. 
There's nothing wrong with comparing quotes, but keep in mind that when you pay more, you're generally paying for a higher level of coverage. This means a wider range of conditions and treatments covered, and fewer out-of-pocket expenses for you when your pet suffers an injury or illness.
If a cheap pet insurance quote sounds too good to be true, it probably is. 
Related: How Much Does Pet Insurance Cost?
Myth: I can just put money aside for pet care instead
There's actually a kernel of truth to this statement. You can put money aside each month for a rainy day to ensure that you've got quick access to cash when your pet needs an unscheduled vet visit.
But there are a few drawbacks to this approach. First, you need to be a diligent saver who sets money aside regularly, and start when your pet is young so you can build up a sizable balance. Second, you'll have to make sure not to dip into those funds for anything other than vet bills.
Finally, your emergency savings account might help you out the first time your pet suffers an illness or injury, but what happens if they have another expensive mishap just a couple of months later? 
Putting money aside will cover small problems and routine treatments, but if your dog is seriously and unexpectedly ill, you may come up short. Some conditions require a number of expensive surgeries in a short space of time, and suddenly you've spent over $10,000.
If the problem requires medical care for the rest of the dog's life, the amount you've saved up may simply disappear in no time at all.
With pet insurance coverage in place, you don't need to worry about having enough savings to cover the cost of treatment. Instead, you can just focus on getting your pet the care they need.

Debunking common pet insurance myths: Recap

The world of pet health insurance policies can seem like an expensive and confusing minefield, but the right cover could save your pet's life. So instead of believing some of the common myths and misconceptions out there, start searching for a pet insurance plan that provides the coverage your fur-baby needs.

Pet insurance can save you thousands on vet bills.
Just ask our Megan, our Growth Marketing Specialist. She's paid $15,000+ out of pocket for her Pomeranian's encephalitis treatment. Her advice? Don't hesitate to insure your pet! Compare quotes from leading providers today.